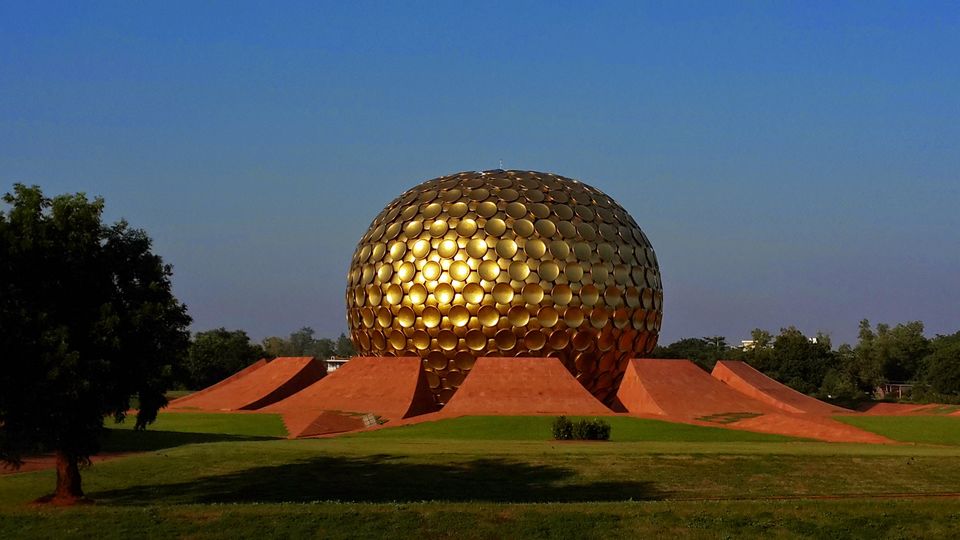 If you've seen photos of people with a stunning yellow backdrop, or shots of cars zooming through lanes with beautiful houses, know that this has been shot in one of the most stunning places to visit in India : Pondicherry.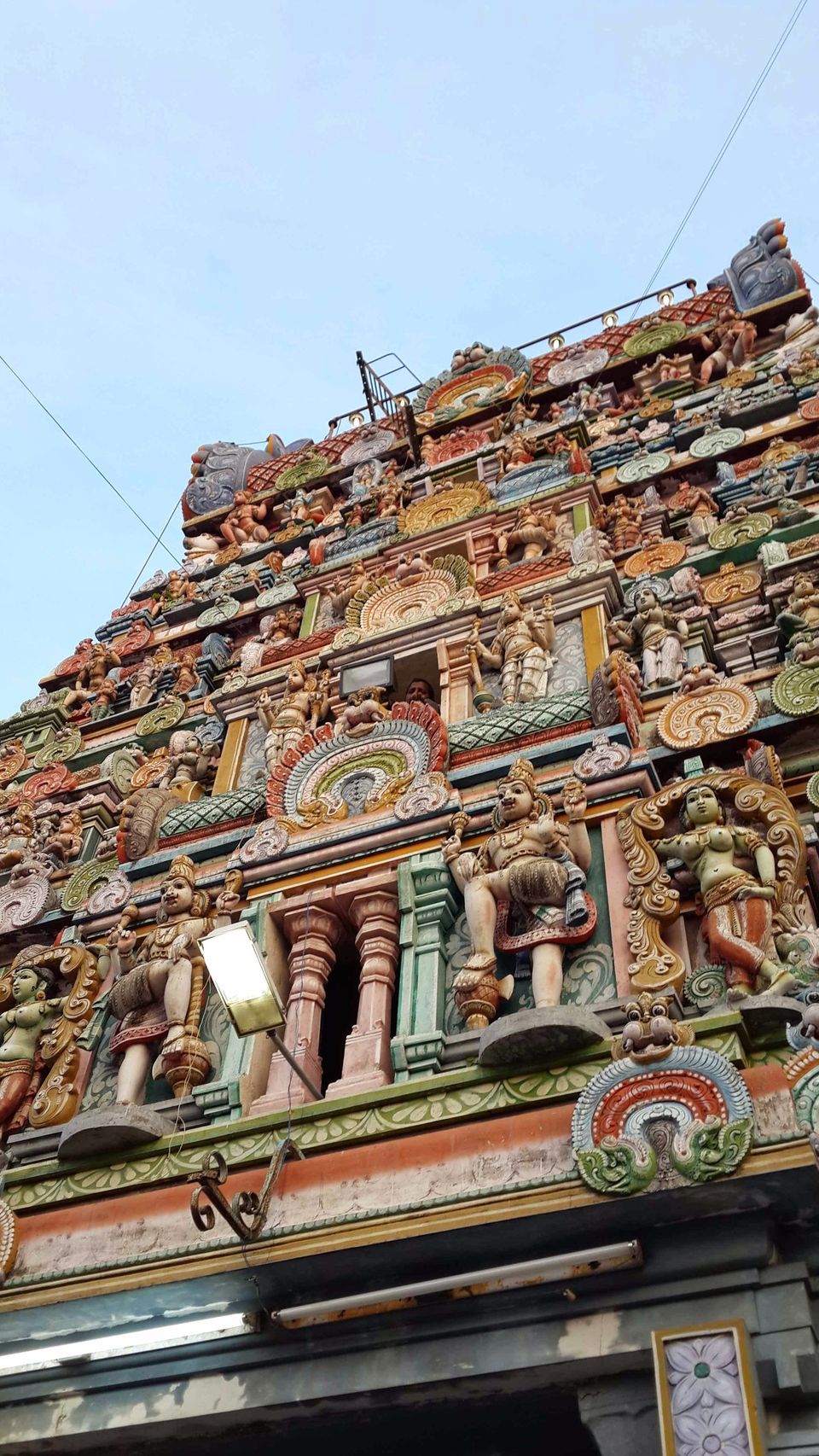 Pondicherry, Puducherri or simply Pondy is synonymous with a peaceful "C'est la vie" sort of vibe and also with the beautiful houses. Pondi is also known for 'Auroville' or the land that nobody owns, a concept that Sri Aurobindo put forward.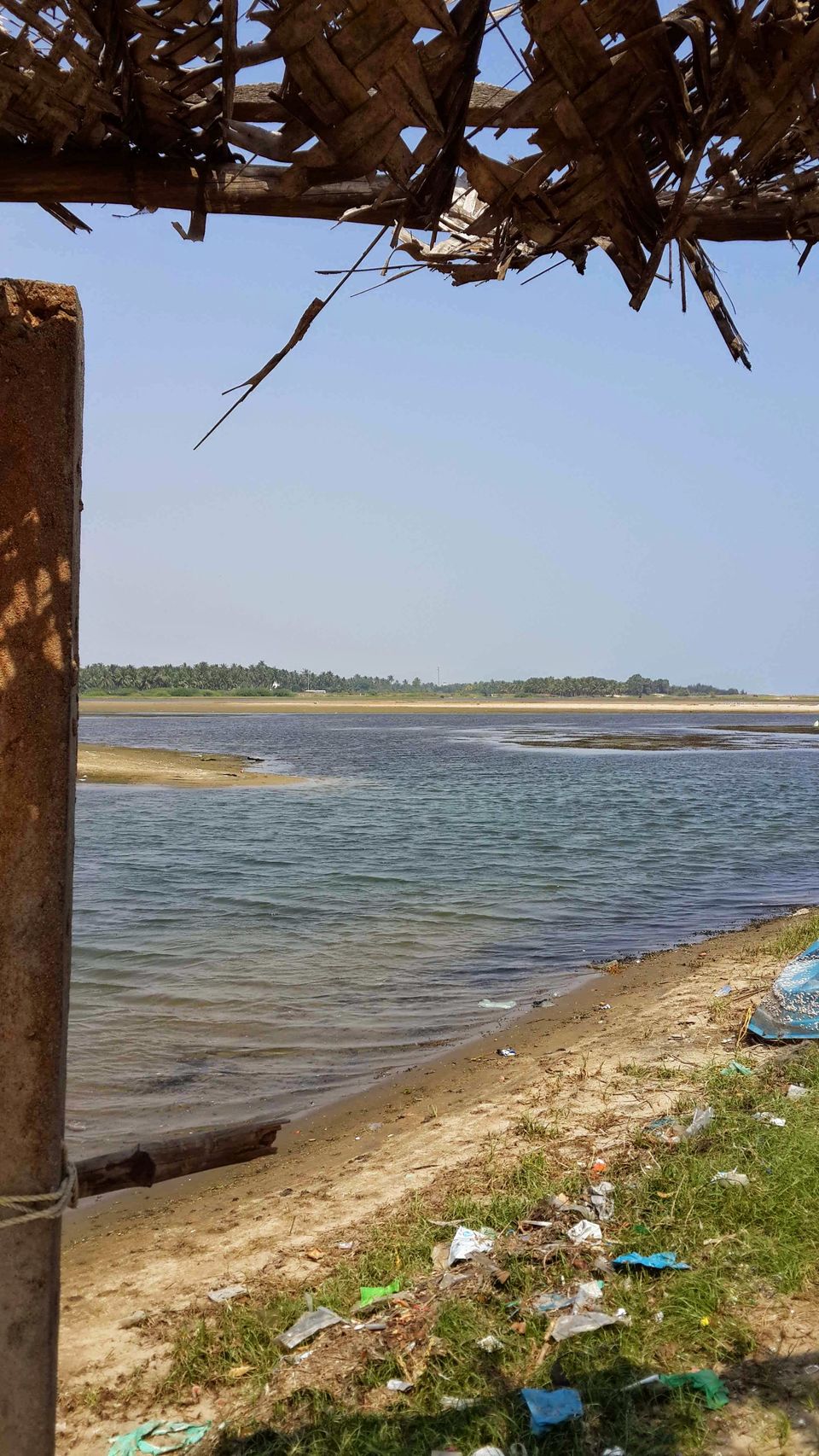 There are serene beaches, classic homestays and excellent food that you can get in Pondy. There are stunning churches, which are done beautifully. There are homely café's where you can get delicious continental food. There are small bakeries, which sell homemade jam (I picked up several of these to take home) and coffee.
However, like always, I'm bringing you something different you can do in Pondicherry.
Here are my tips to enjoy Pondicherry differently.
1. Arikamedu: Ruins of a Massive Port from Roman Times:
Not many of us know about ancient Indian kingdoms, much less about how vast they were. For people not living in Tamil Nadu, learning about the Cholas is rare. Arikamedu is a sign of that.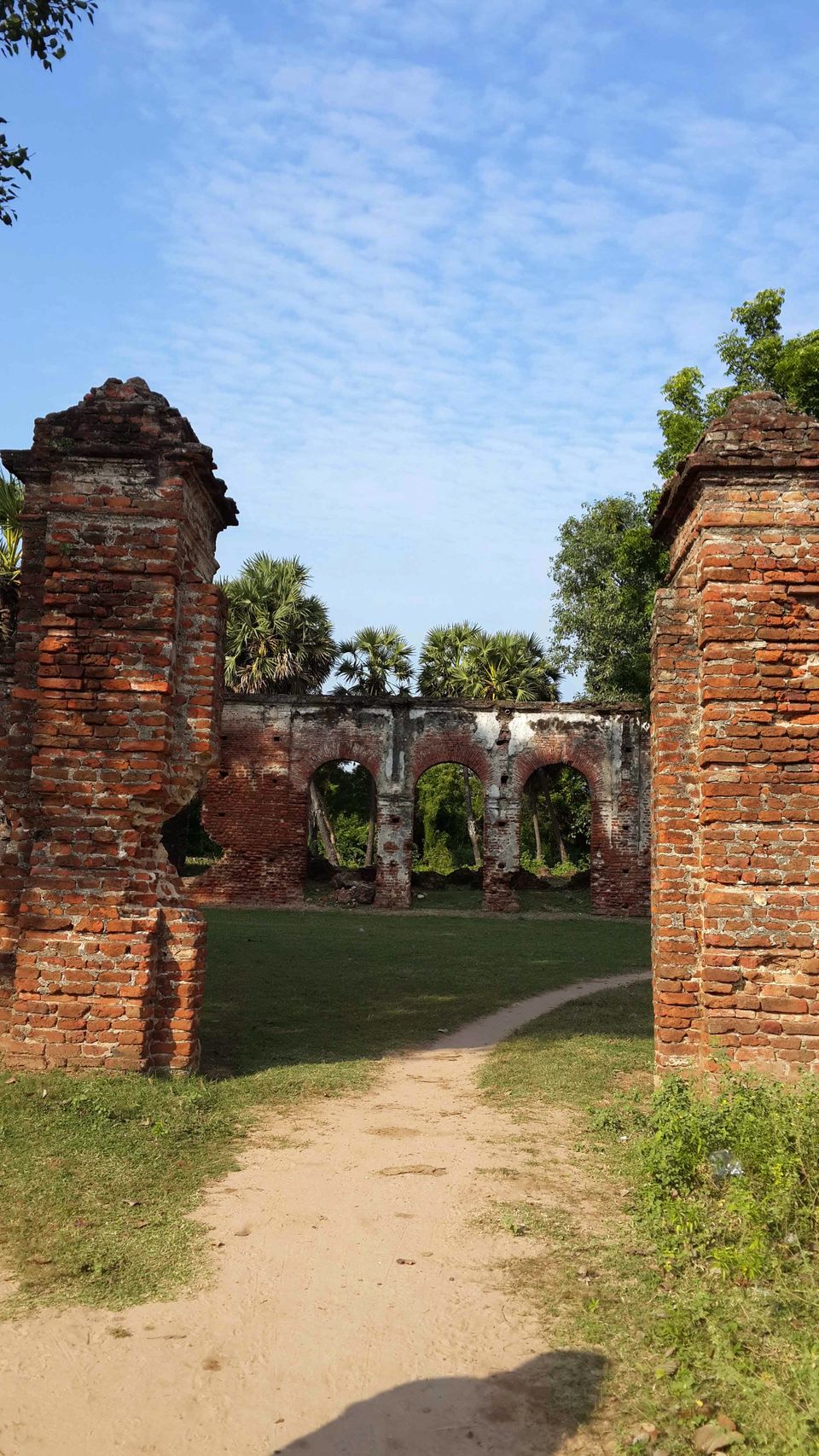 The Cholas were a robust empire that stretched all the way up to Indonesia. They are credited with the spread of the Sanatan Dharma across South East Asia. And to manage this vast empire, the Cholas had large ports, one of which stands very close to Pondicherry.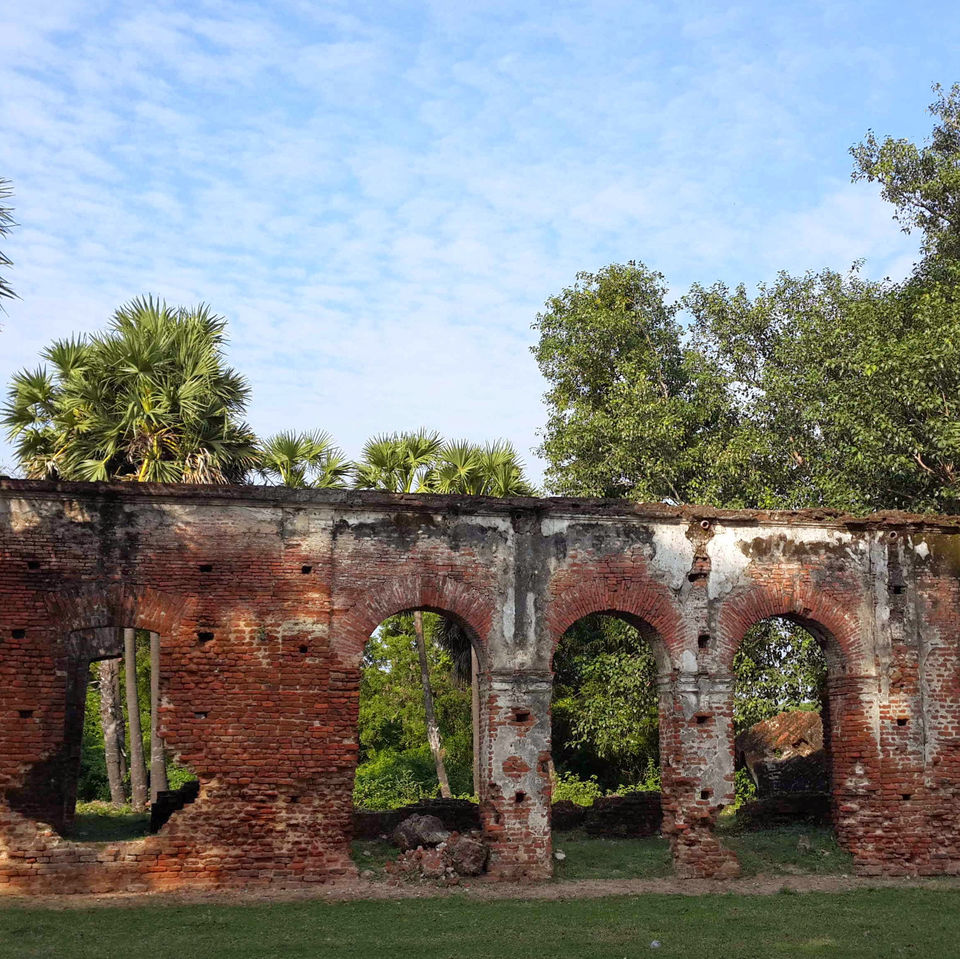 Arikamedu doesn't have too many signboards. It is mostly abandoned and looks like plain old rock. But it is a symbol of a proud kingdom with vibrant seafaring capabilities. Arikamedu lends itself to a study of history.
2. Tour of Matrimandir, Auroville:
No visual of Auroville is complete without the iconic golden globe. Matrimandir is an architectural and scientific marvel and the volunteers at Auroville only enhance its aura when they tell you about it.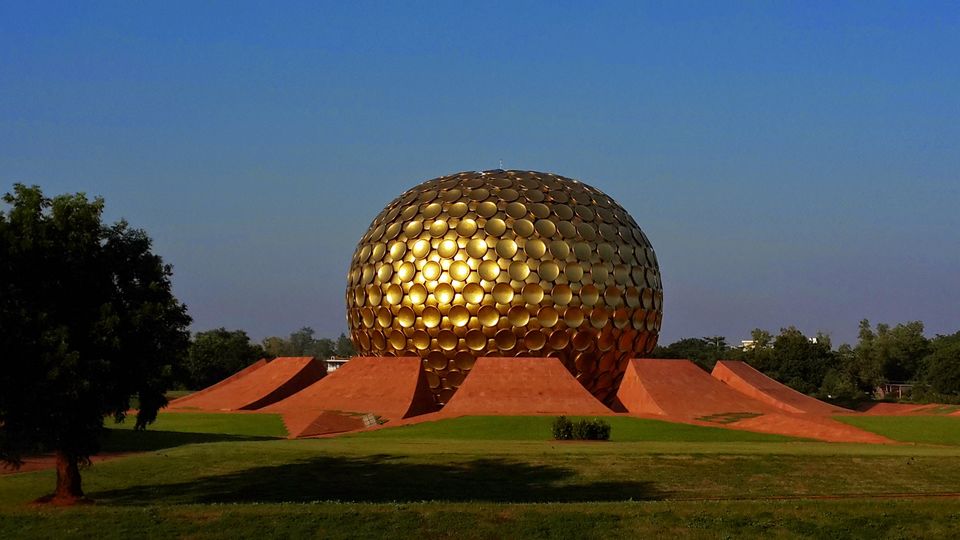 Auroville is a MUST visit on most of the itineraries of tourists. But if you go in one of the offices, you can take appointments to actually go inside the Matrimandir to a meditation room called the Concentration Chamber. Note, phones are not allowed on this private tour. They will be kept in the office, to be safely returned once the tour is over.
Along with this tour, you will learn all about the Matrimandir, how it was made and a little about how Auroville works from one of the volunteers. Take it from someone who has been there, this is an experience you cannot miss. Take the appointment immediately on arrival at Auroville because spots tend to get full quickly.
3. Volunteering in Auroville:
Auroville is a place where one can connect with themselves. So if you have some time to spend, there are several workshops and programs you can volunteer on. There are also farms where you can volunteer.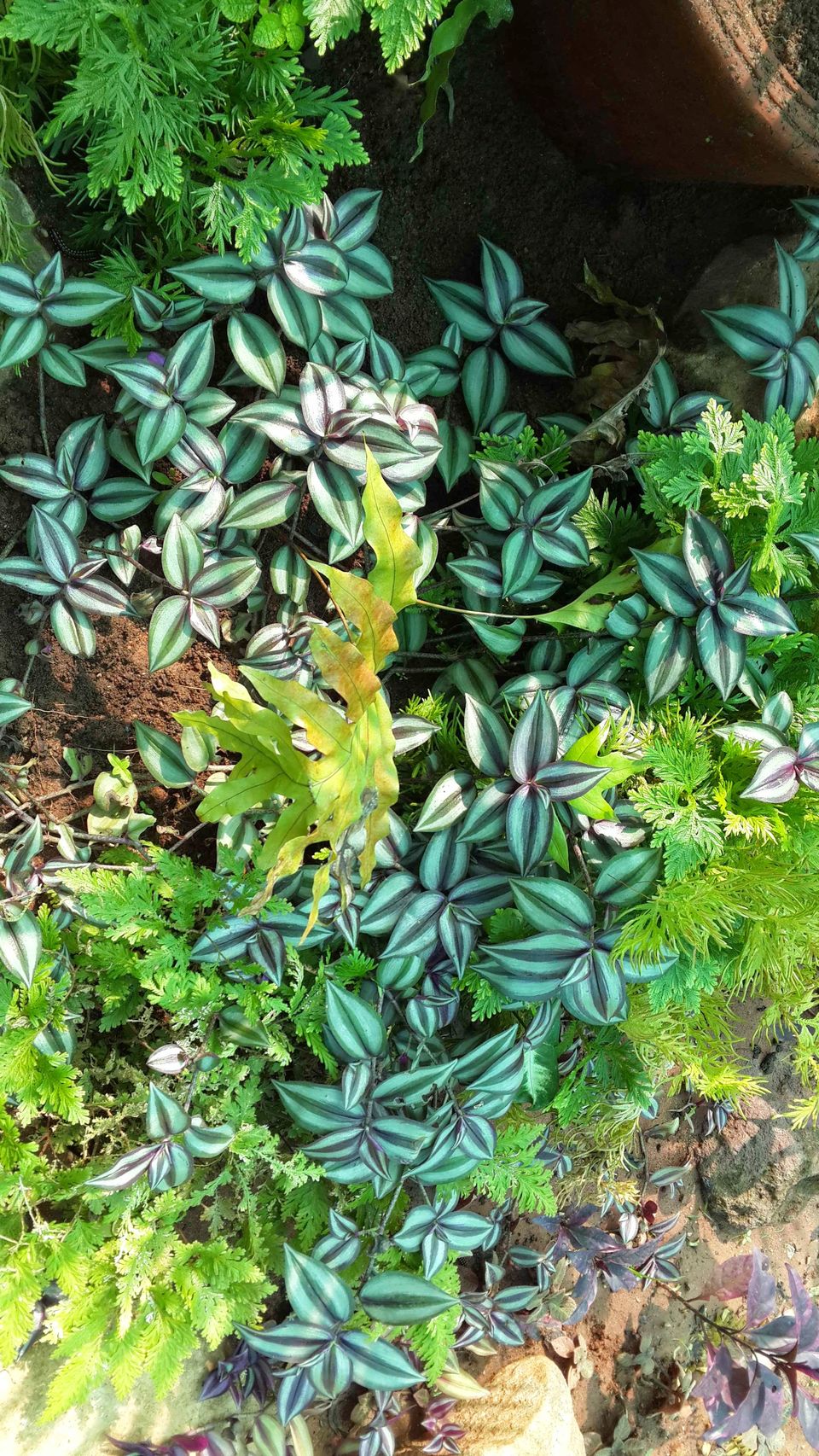 4. Getting blessed by an Elephant at the Manakula Vinayagar Temple
The temples in Pondicherry are crowded with people thronging to pray to the deities. One of the most famous temples is the Manakula Vinayagar Temple which is a Ganesha temple. Even if you decide to not visit the temple, do get blessed by Lakshmi, the friendly elephant who blesses you in exchange for a few coins.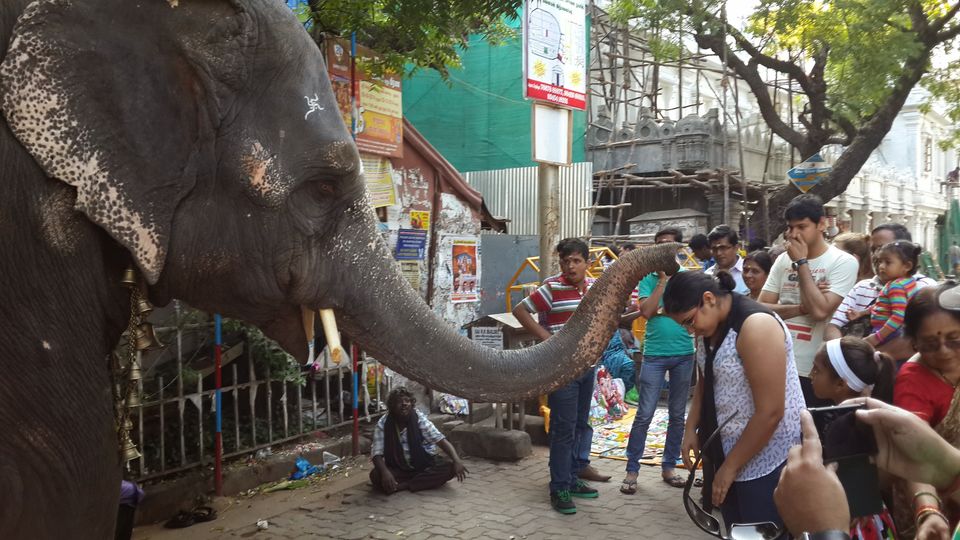 It's a great experience to get a friendly pat on the head from a majestic pachyderm. The elephant is calm and used to crowds and the crowd too is in awe.
5. Botanical Garden and Aquarium:
When I stayed in Pondicherry, my second BnB was very close to the Botanical Garden. When I decided to visit the garden, the first building I saw on the left was an aquarium. Now having been to aquariums abroad, I know the ones in India don't compare. However, the one in Pondicherry took efforts to meticulously detail fishes and their habits. The tanks were not very huge but the water was clear and I could see the fishes which was good enough for me.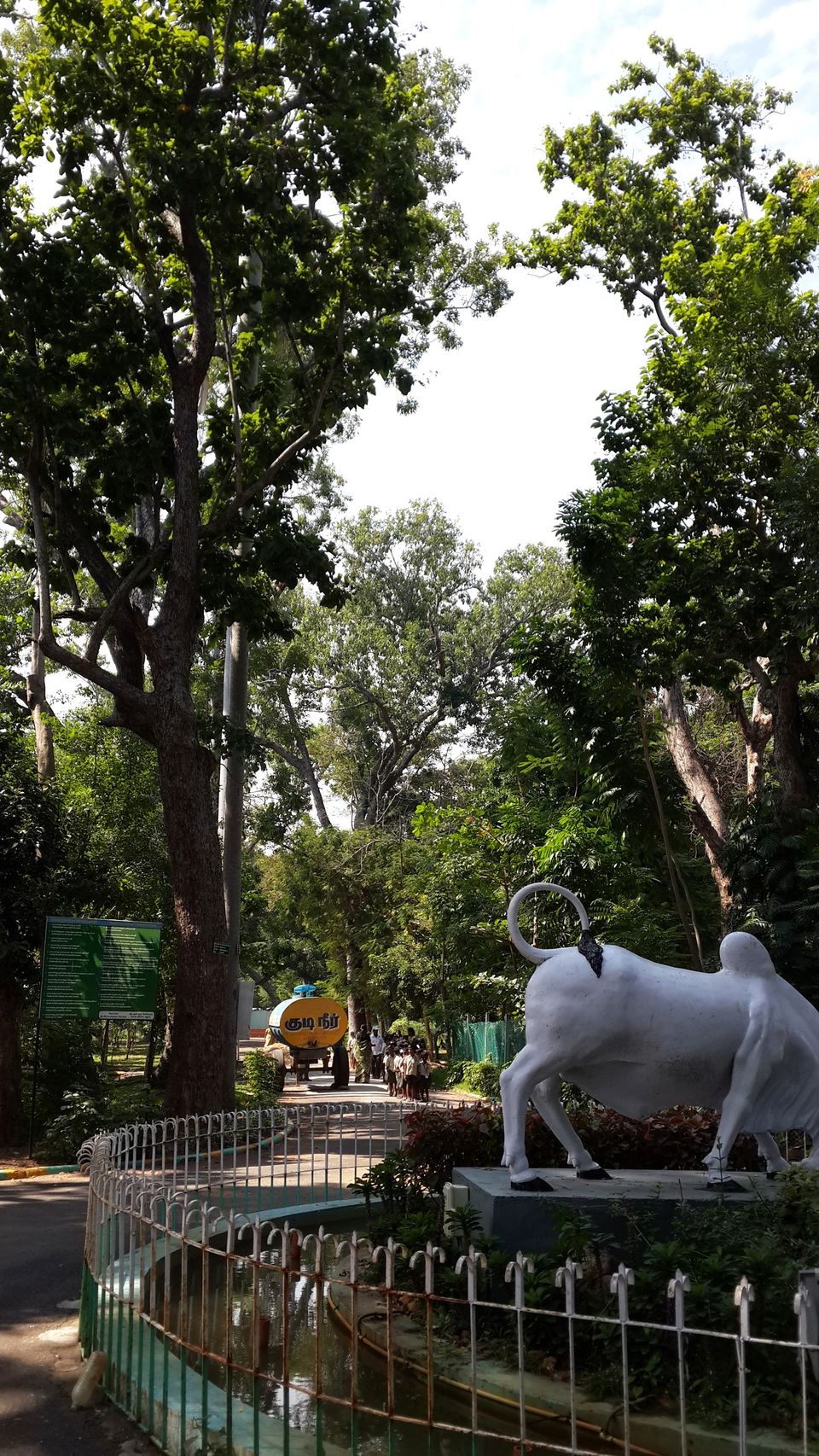 The Botanical Gardens were big and filled with butterflies and trees. There was a toy train and some other rides for children. It's a great garden to spend time and I saw many families roaming around, spending their time there.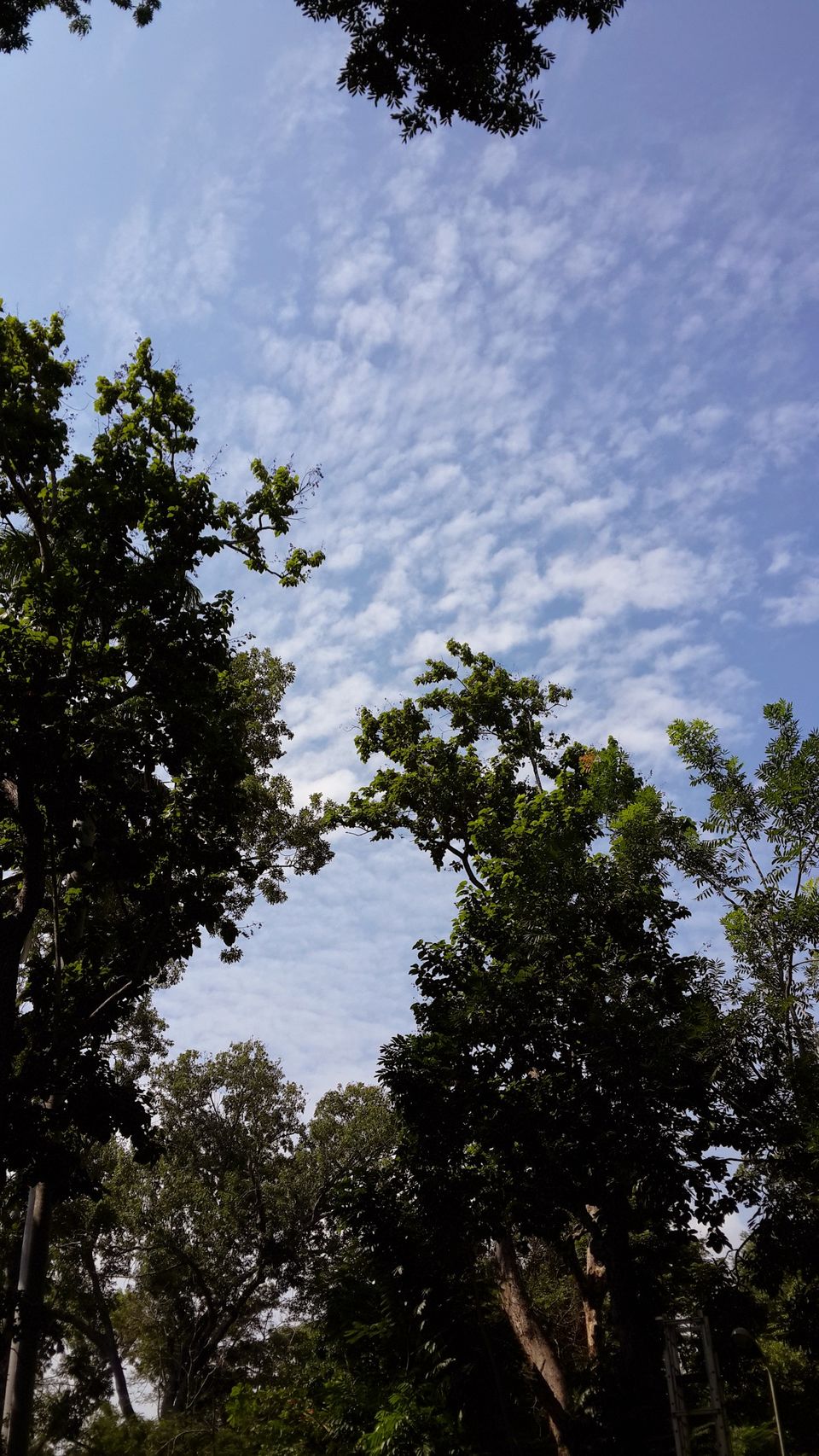 One of the things I saw when I was roaming the streets of the French Quarter were the wonderful terracotta items there. There were wind chimes which I'd seen in Mumbai, except these were more delicate and had more bells. There were small cups, like the earthen cups people sipped tea from in olden days and there were a lot of beautiful curios.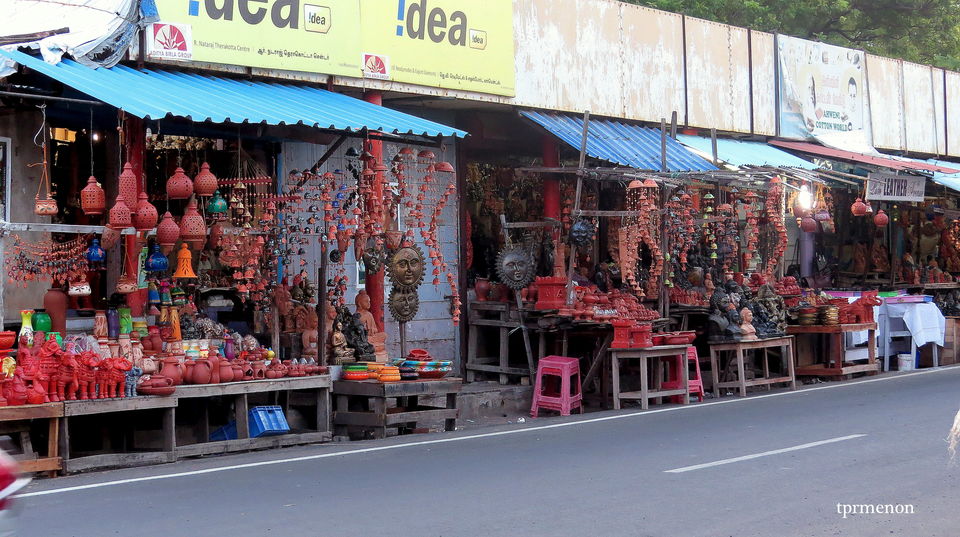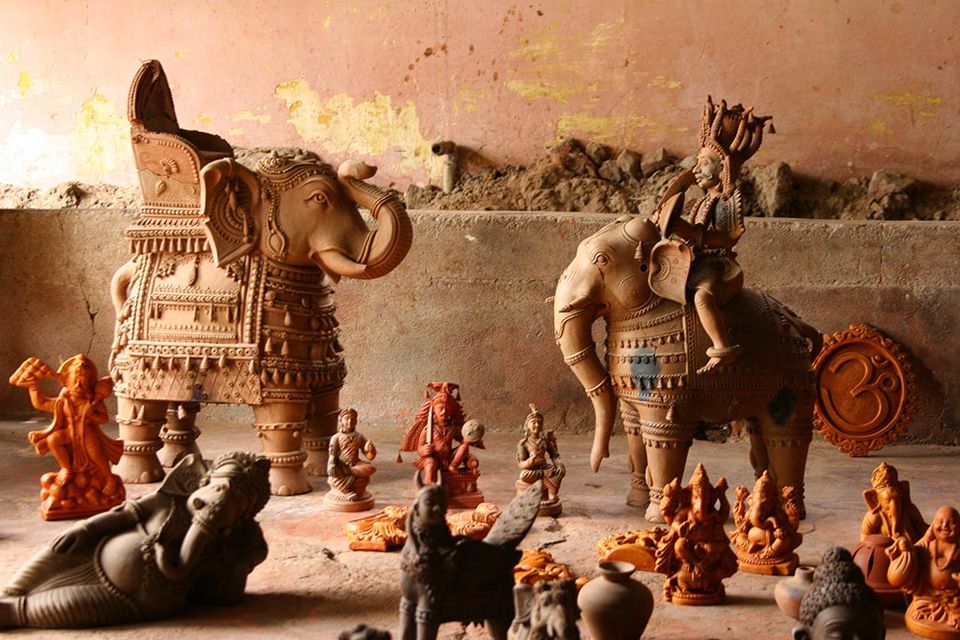 Pondicherry also has a lot of street stalls selling clothes. Tirupur, a textile export hub is very close to Pondicherry and a lot of their export rejects come to Pondicherry. I recommend roaming MG Road, near the Hidesign store to check out a lot of these shops.
For those interested in leather bags, Hidesign has a factory outlet here where you can get a 35% discount on bags and purses.
Pondicherry has a lot more to offer to tourists than what meets the eye.
7. Visit the SITA Cultural Center:
Even though Pondicherry was a French Colony, there is a lot of Tamilian influence in the culture and the food. People have retained their culture and blended it with the French way of life for the best fusion ever.
The SITA Cultural Center organizes a lot of different activities for people to immerse themselves in the culture of Pondicherry. Although I didn't get to do any of these when I visited, it is on my list of things to do.
They have bike tours, photography tours and a lot of different workshops. Some of the workshops include, kollam or the art of drawing intricate rangolis, Indian cooking classes, Tanjore painting classes, Jimikki or traditional earrings with quilling paper.
Here is the link to the SITA Center:
https://www.pondicherry-arts.com/en/vanakam-welcome-to-sita/schedule
8. Water Sports:
Pondicherry is one of the leading places for surfing in India. A lot of hobbyist surfers come to enjoy the unbridled waves. The Kallialay Surf School teaches interested people how to surf in India. There are sessions from 1.5 hour sessions to 15 day courses, giving a range of options for those who want to explore this adrenaline filled sport. Pondicherry is known as one of the best surfing spots in India and this is definitely something all sports lovers should try.
Here is the link to Kallialay Surf School:
Pondicherry is also a prime diving spot on the East Coast of India. Scuba Diving is another activity that one can do there. There are natural coral reefs, man made folds and several species of fish. There are also wrecks which one can dive into. Temple Adventures organizes Scuba Diving trips and also teaches Scuba Diving courses for those who want to dive into Scuba Diving further.
9. Pondicherry Museum:
The Pondicherry Museum houses rare sculptures from the Pallava and Chola period. There are also rare coins from different eras. The ground floor houses different transport mechanisms – a coach, a palanquin and a pousse-pousse. The museum is a quick visit but is well maintained with brightly lit rooms and a lot of details. This is best clubbed with a visit to Bharati Park which is right in front of the Museum.
The Pondicherry Tourism website is very well done. It is informative and has exhaustive details about everything that Pondicherry has for tourists, both recreational and business.
Here is the Pondy Tourism website:
How to reach Pondicherry:
1. Pondicherry is easily accessible by bus from Chennai. The Tamil Nadu Transport Development Corporation runs AC buses with a high frequency. These are comfortable and affordable.
2. Zoom Car offers cars on rent for those interested in driving down to Pondicherry.
3. Ola offers Outstation rental packages from Chennai.
4. Pondicherry is accessible by train from Chennai and Bangalore.
Frequent searches leading to this page:-
pondicherry 7 days tour package, one day package tour from chennai to pondicherry by car, things to do in pondicherry with family, 2 days trip to pondicherry cost