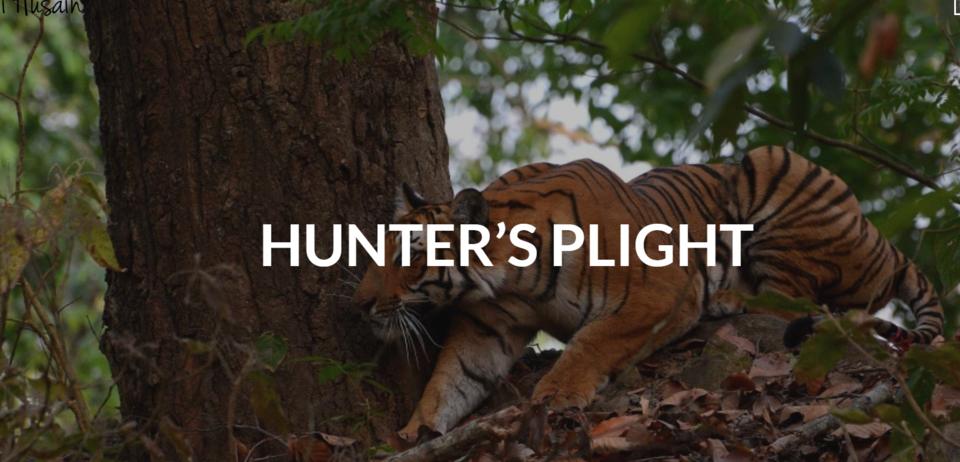 It was a dream for me to capture a hunting scene. As luck would have it, I ended up photographing two.
Back in 2014, I saw a tigress stalking a sambhar deer in Bijrani. I waited for more than three hours with my camera set up- the tigress was in a crouching position behind some bushes with her eyes locked on that Sambhar, and mine on her !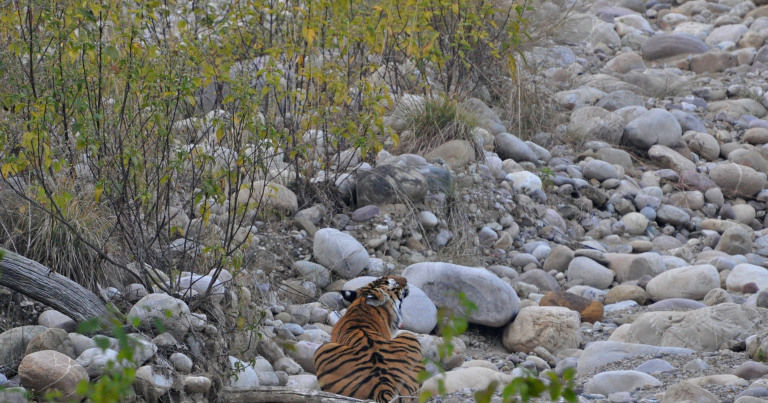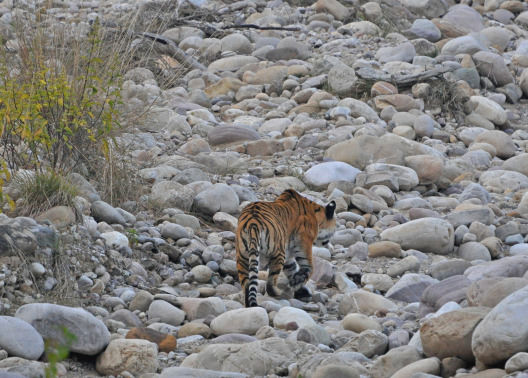 Within an hour or two many more gypsys gathered at the point waiting for the thrilling action to begin. The tigress,o n the other hand, had frozen into one position without any movement but since the distance between her and the sambhar was a great, she stalked the sambhar for 2 hours and then walked away. Her stomach was left empty, and so was my SD card! Although I took a lot of shots, what I wanted was a "Hunting shot". This year in May, I visited Corbett again and on my fifth day of the safari, I got a chance to see another tigress, again in a hunting position .This time I was sure of my luck and started photographing the tigress. This was Paarwali Tigress a.k.a. Nashili, who had graced a huge number of tourists with incredible sightings throughout the months of April, May and June. She had her eyes on a herd of deer who were grazing nearby.
Stalking the deer.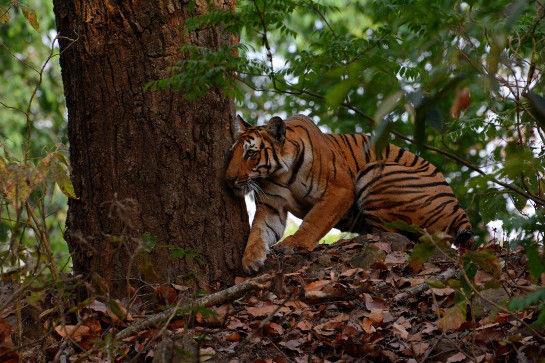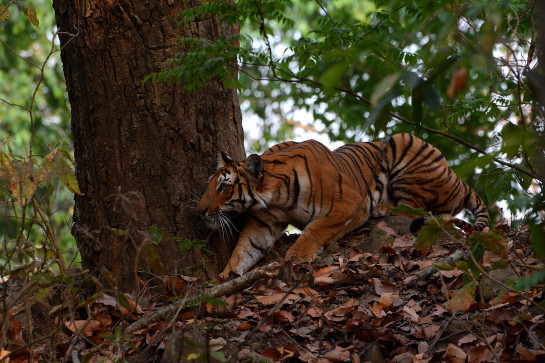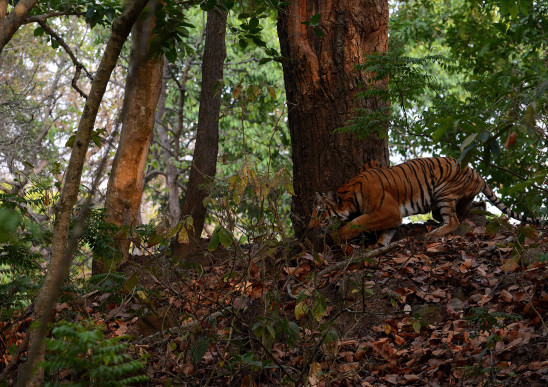 Taking full advantage of high vegetation and long trees she started heading towards the herd. But suddenly she stopped and came back to the initial point. I was a bit confused, and angry too. Then after a few hours a small family of sambhar deer, unaware of her presence, started walking towards the tigress. Now the action began! The tigress hid herself behind a tree. Focusing the camera on her became a problem for me as the bushes were coming in between my camera and the tigress.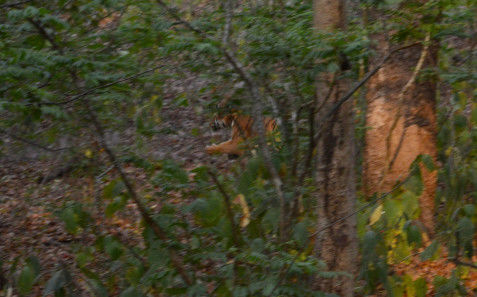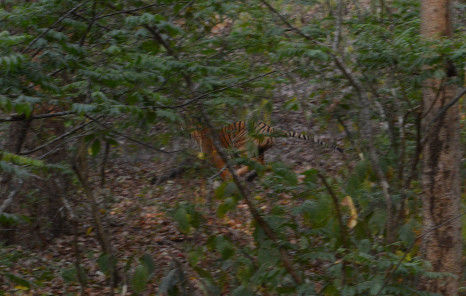 What I was thinking was all wrong because she hadn't seen the sambhar but the deer who were moving back to the thickets. Suddenly she started running and seeing her chasing, the sambhar deer gave an alarming call and the herd got alerted. All of a sudden everything became quiet. Expecting her to come out with a kill in her mouth she came out empty-handed. I was cursing my fate, and started clicking the angry tigress who came out growling at us. We followed her for few more minutes and then saw her moving towards the nearby grasslands.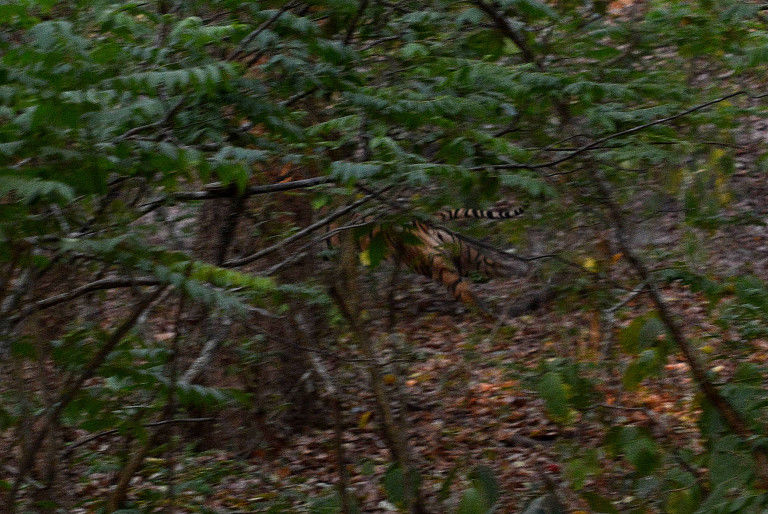 I still have a belief that one day I will have a hunting shot !
This blog was originally published on Ali Husain.