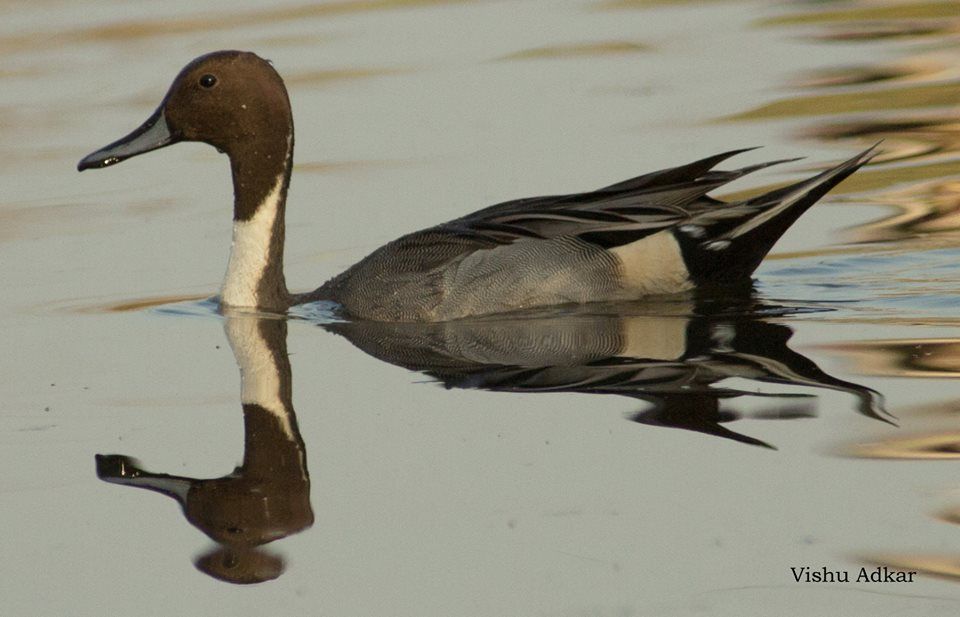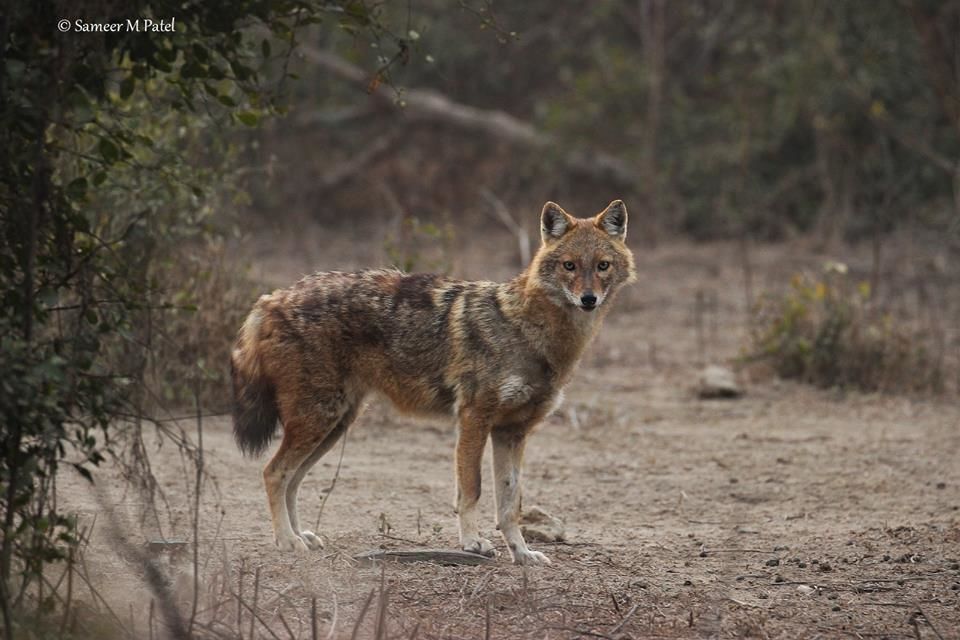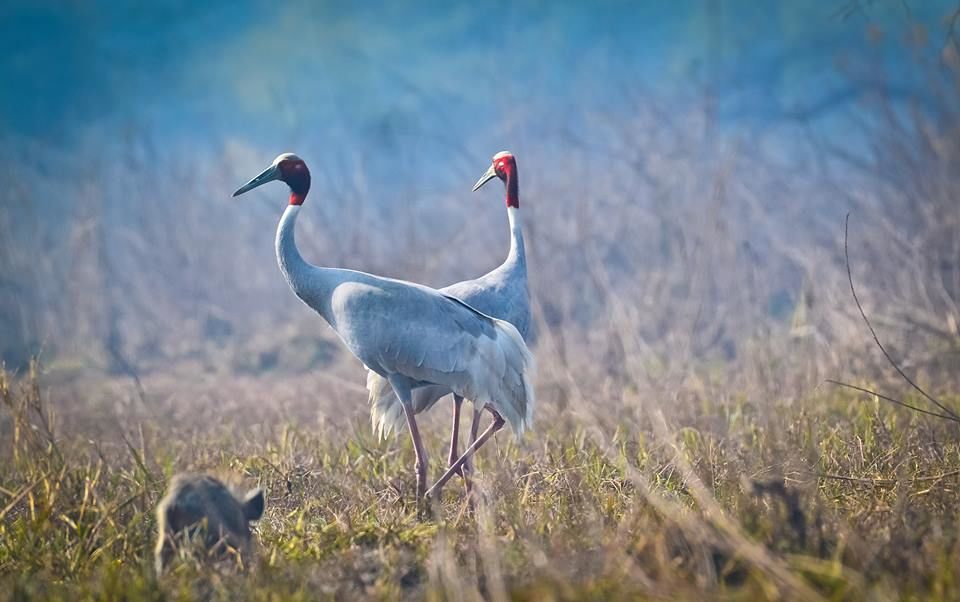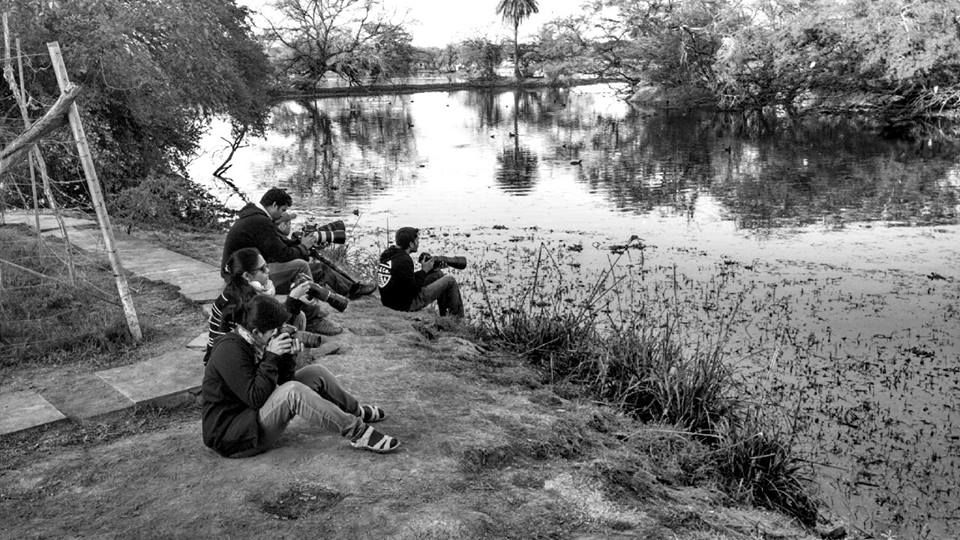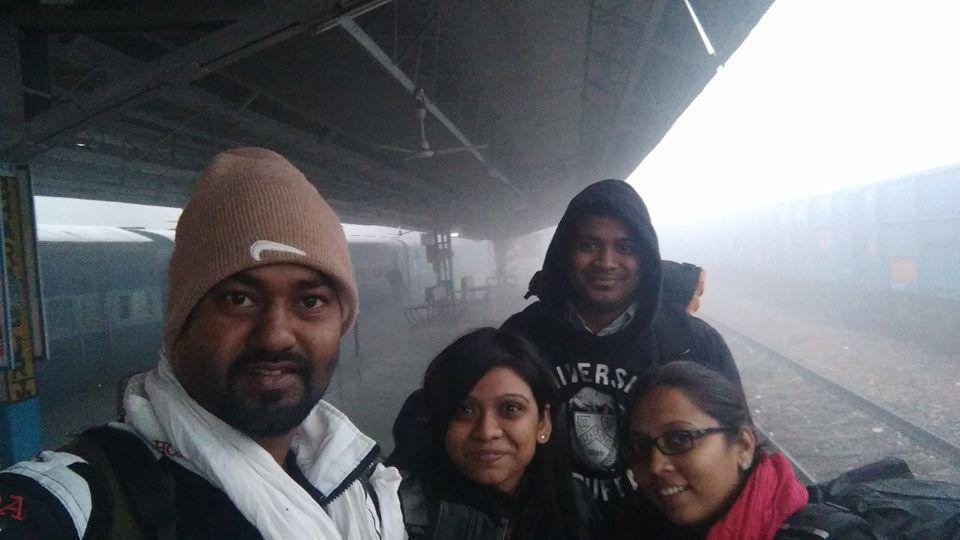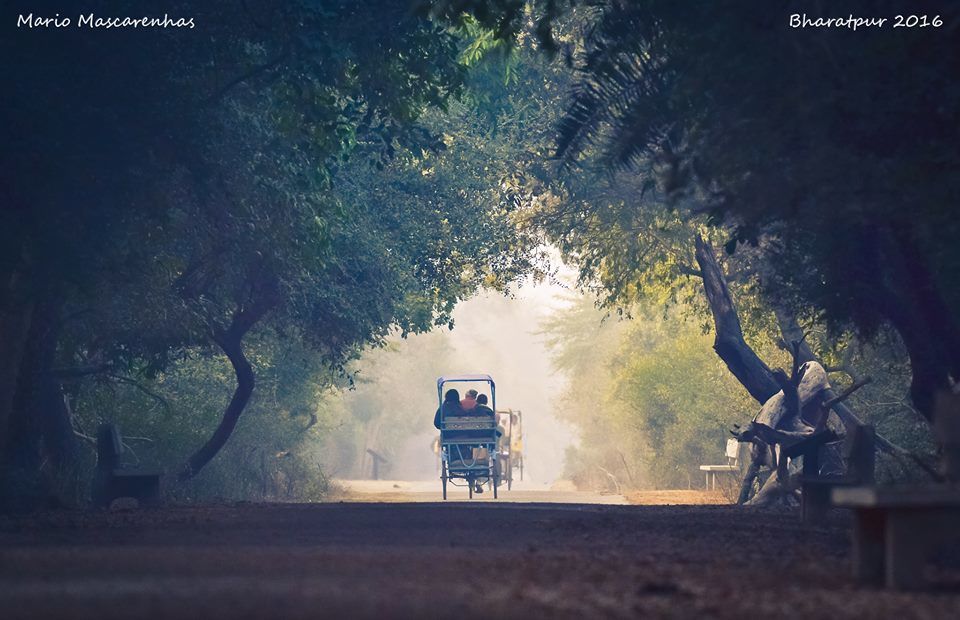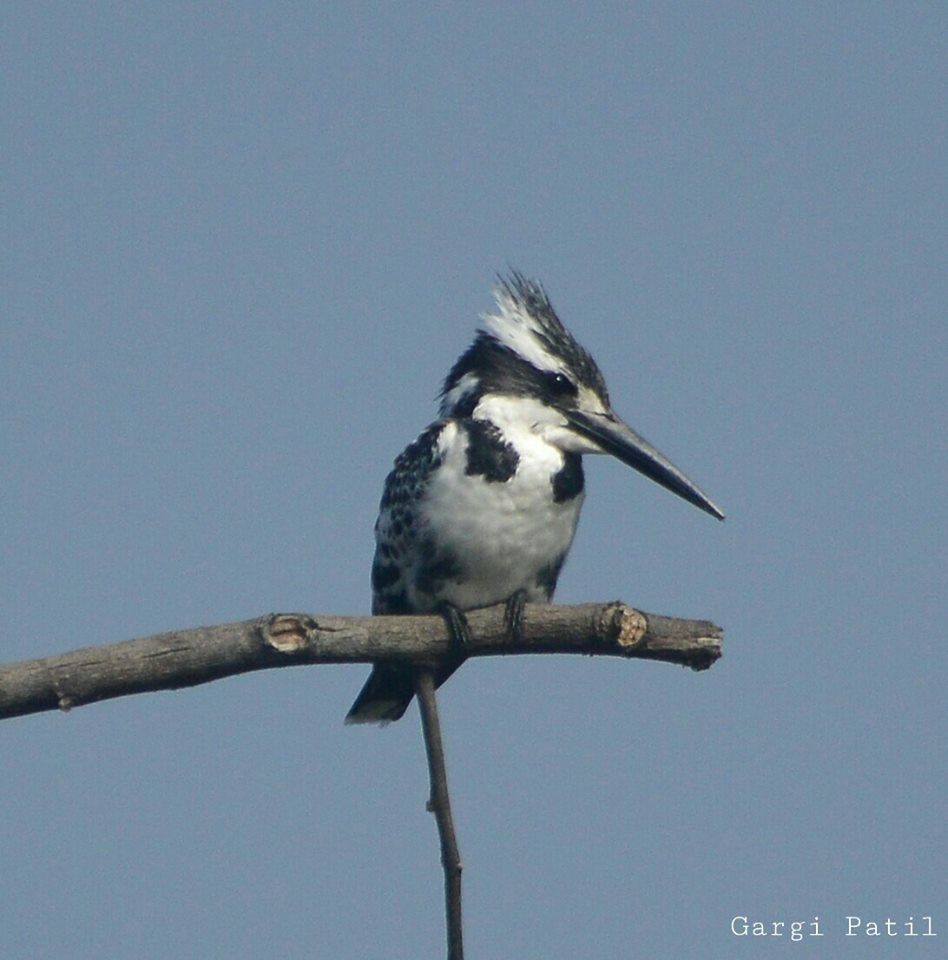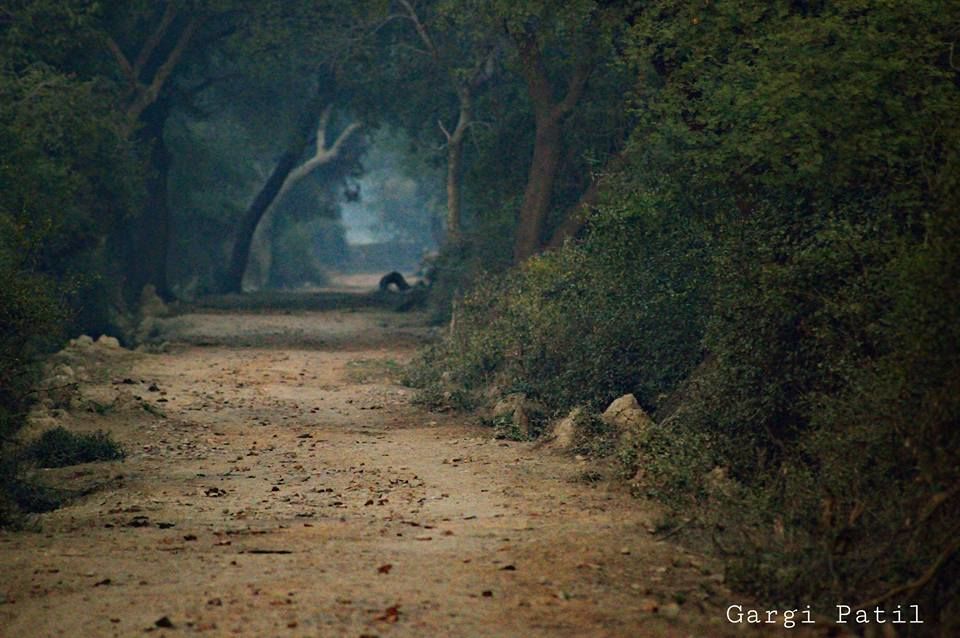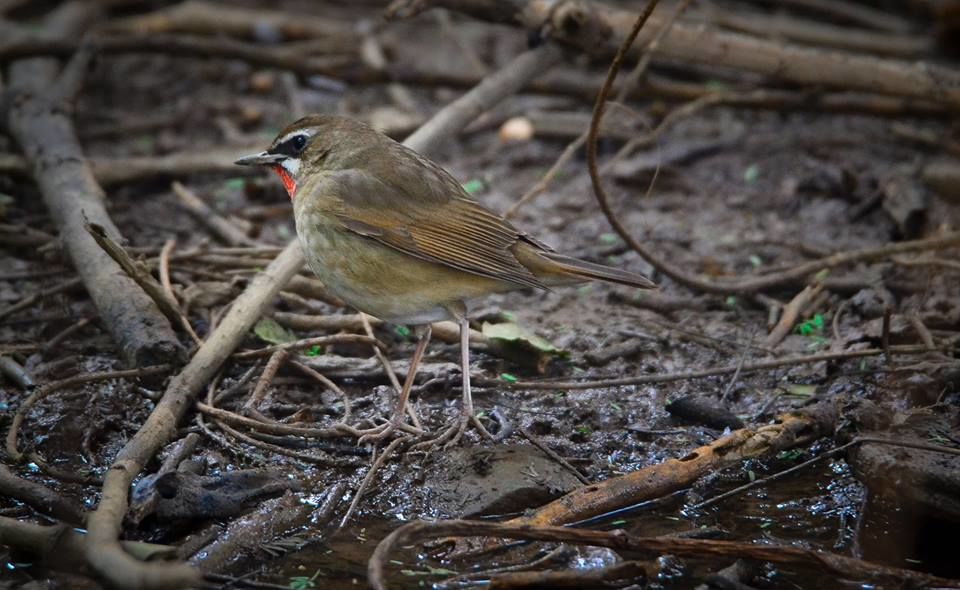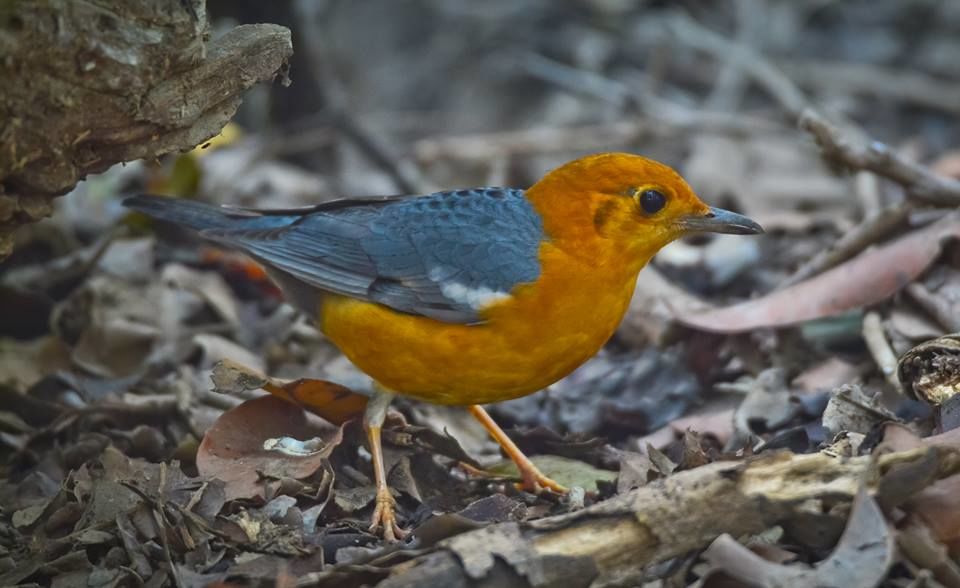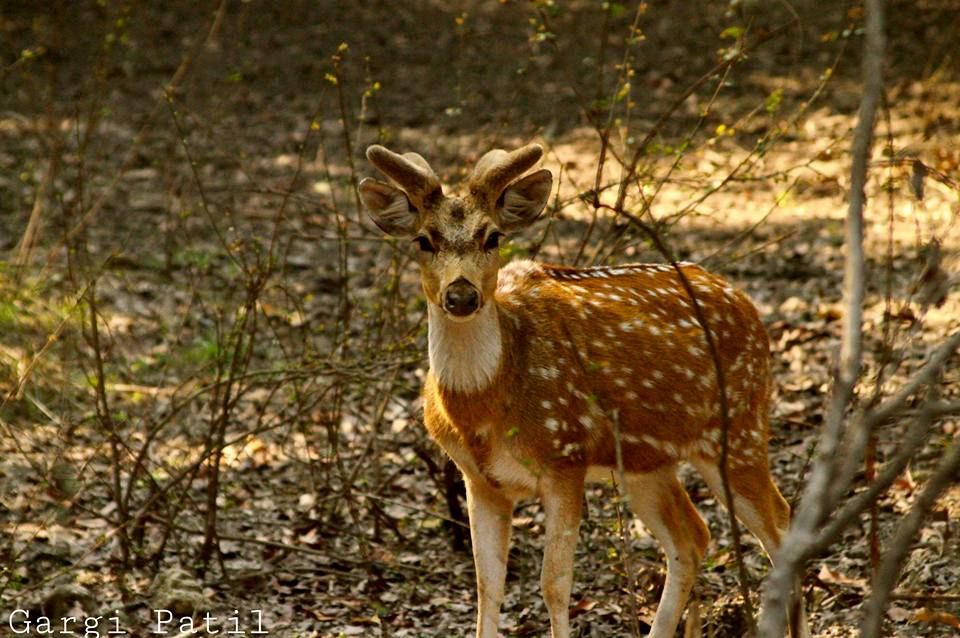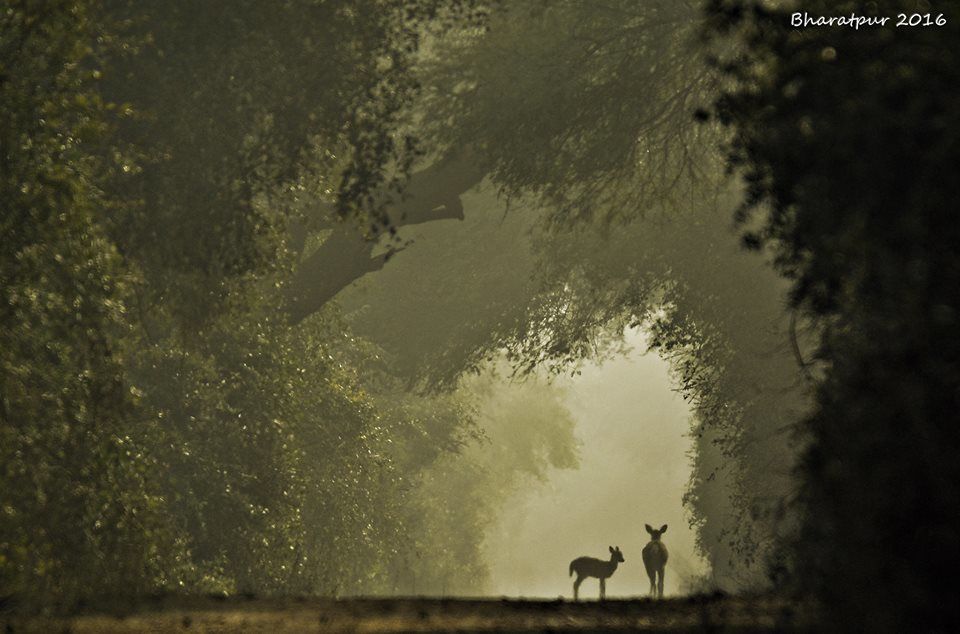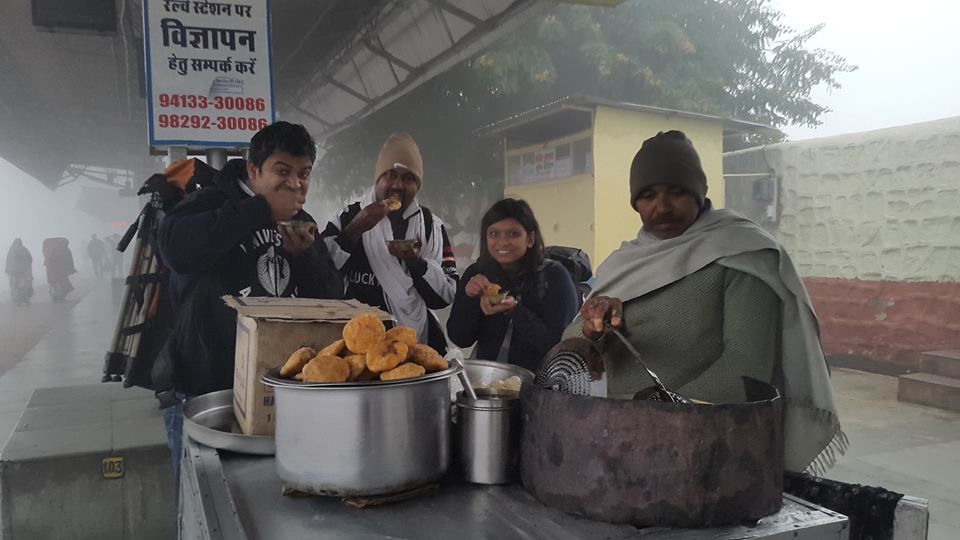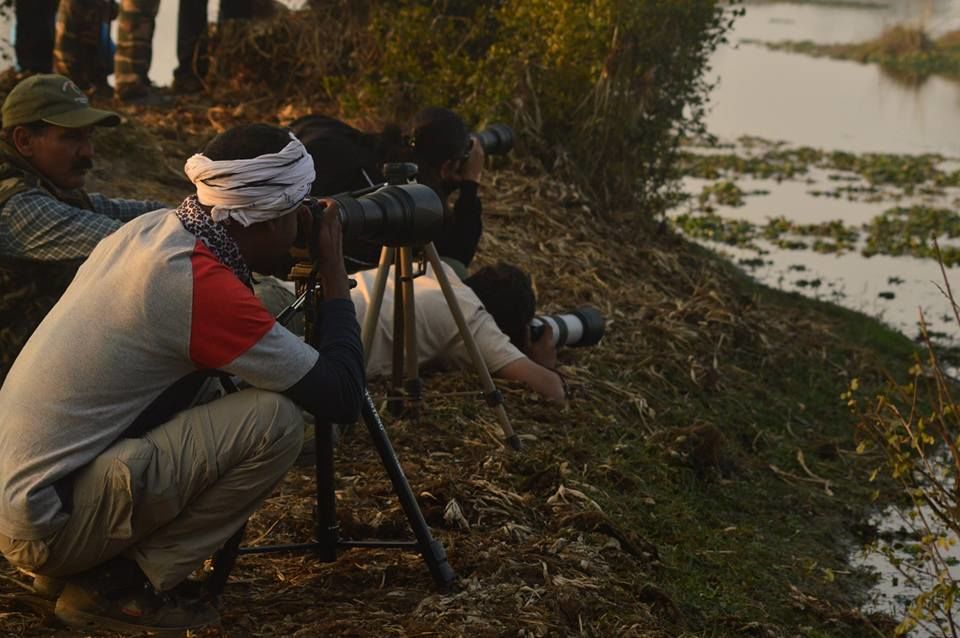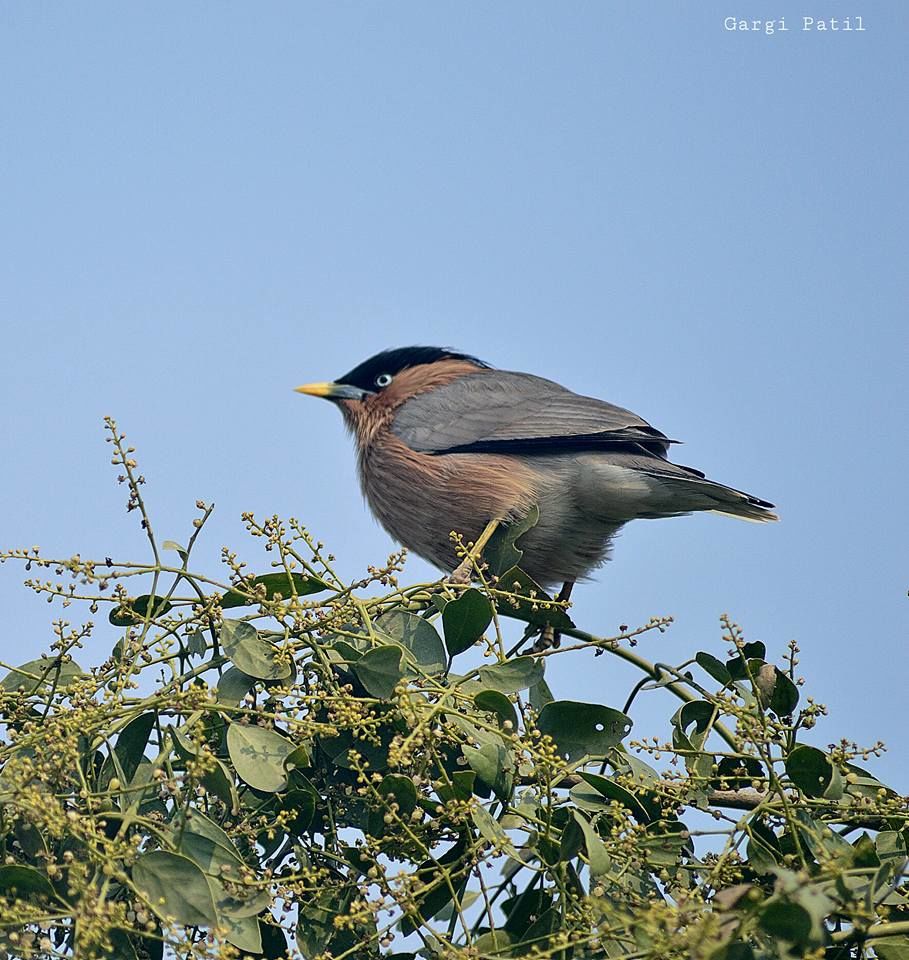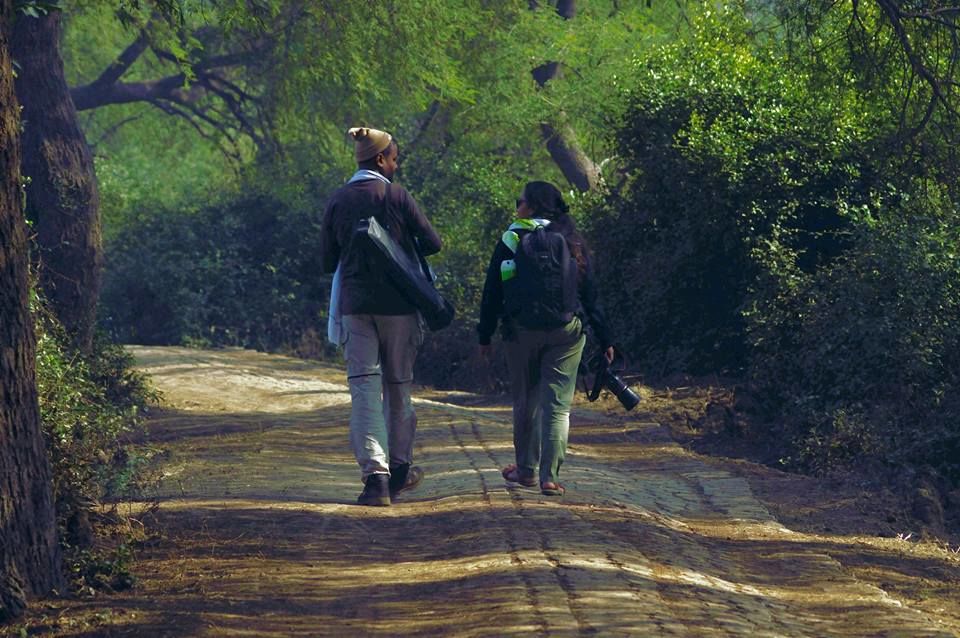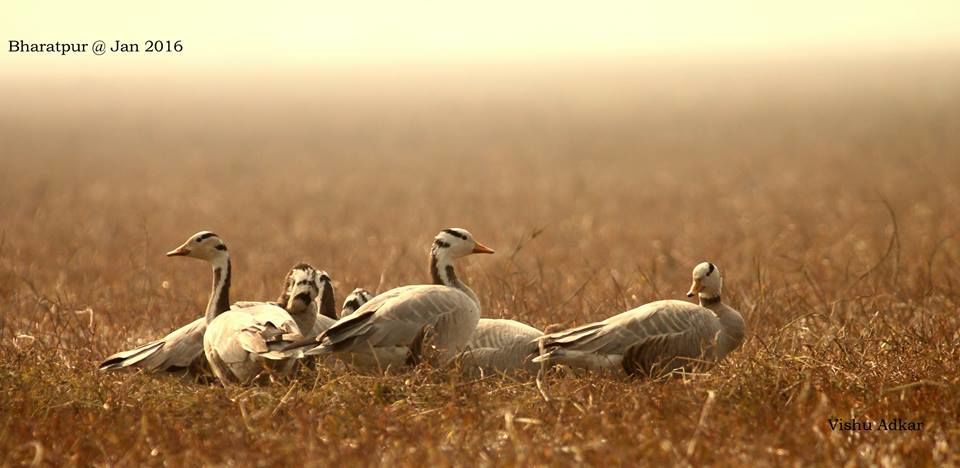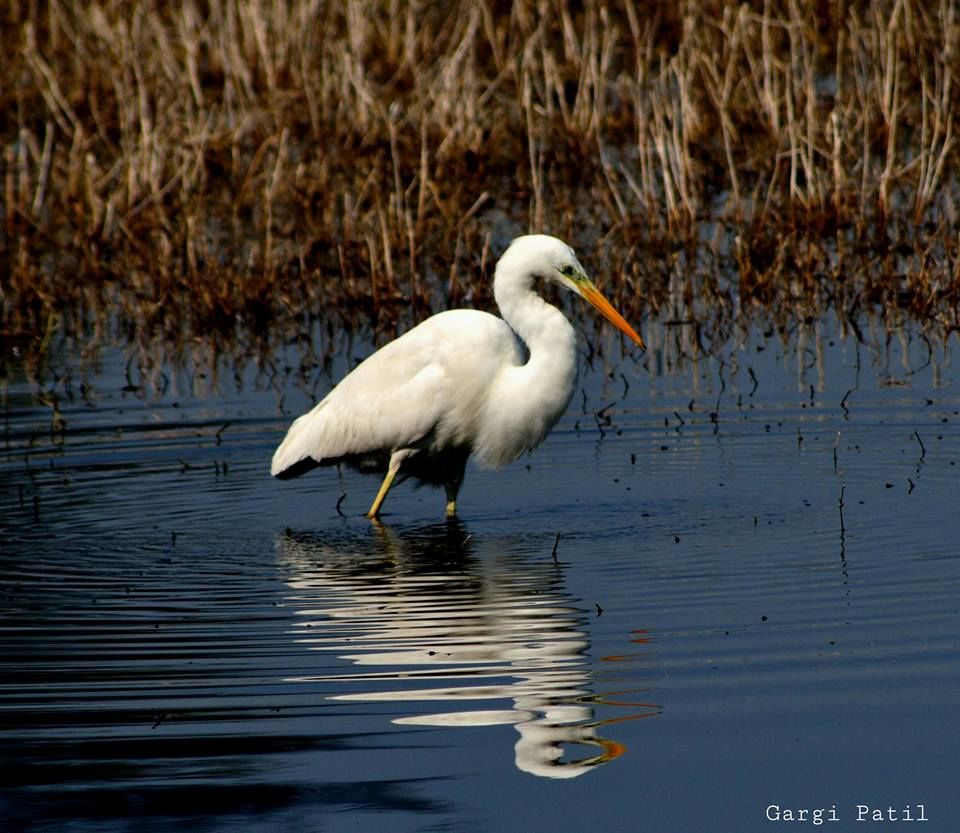 Boarding Paschim Express from Bandra Terminus was nothing less than a movie scene. The last minute paparazzi, running across streets of Mumbai and finally being able to board the train just 7 minutes before the scheduled time...and that's how my journey towards Bharatpur began.
Accompanied by Mario sir, Sameer and Vishakha; all wildlife enthusiast and keen travellers, I decided to gift myself my first birding trip!Bharatpur, the eastern gateway to the royal state of Rajasthan as they call it, was dotted on the map.
A chilly night converted into a foggy morning and a thick layer of fog greeted us 'Good Morning' as we alighted at Bharatpur Junction.
Steamy hot potato curry and kachori (Stuffed muffins), at mere price of Rs.5 at station, a breakfast that treated our stomachs with the much needed warmth! We boarded a local transport towards hotel, which was around 1 km away from the station. A quick fresh up, heavy Breakfast and the brigade were all set to witness the magnificent Keoladeo National Park.
Bharatpur is a small district towards the east of Rajasthan. Geographically, it is closer to the city of Agra than the city of Jaipur. Their lifestyle is more inclined towards U.P than Rajasthan. The major attraction in this district is the Keoladeo Bird Sanctuary. This used to be a hunting reserve for the members of the then Royal family and the rights of hunting were reserved only to the family members and special guests of the Royal family.
The natural depression in the area over the years was converted into a lake body. The water from the River Chambal was used for this purpose. This developed a natural habitat and attracted a lot of Migratory Birds. In the year 1932, Lord Linthingou had a record of hunting around 4312 ducks in one day. There is a wall inside the sanctuary where they've craved all the hunting records right from the 1800's. This site was later bought under certain environmental laws and has been now declared a UNESCO world heritage site.
After paying an entrance fee of Rs.75 for Indian citizens, you will find a board which mentions the Government approved rate for hiring guides and cycle rickshaws.
We hired two cycle rickshaws and a guide and set our foot to the land of birds, landscapes, rapters,mammals and much more!
When Mario sir mentioned to me that the Bird Sanctuary at Bharatpur is so scenic that you could actually sit there and write poems, My plan was to absorb in all the vibes of the place and capture landscapes through my lens. Being accompanied by keen photographers was an added advantage. But the trip took me by surprise and I got lucky to try my hands on a 70-300 zoom lens.
Day 1 (22nd Jan) was the jackal day. The light was not apt for photography; the fog hadn't given the sun rays a chance to peep in. Yellow footed pigeon, spotted owlets and jackals was our first treat.  As soon as Sameer spotted a jackal, he stepped down from the cycle rickshaw and positioned himself to capture them through his lens. We followed his footsteps. It turned out to be a herd of Jackal who were running and chasing each other.
Vishakha was instantly in a jubilant mood as soon as she sighted 'healthy jackals' as she called them. In her excitement, she gave photography a miss and stood there with her hands folded as if she was praying and eyes adoring the wildlife. The look in her eyes corresponded to that of a toddler when watching his favorite superhero!
I was told, 'Gargi you should remember all these names by the end of the day', with a meek look I nodded. Of all the birds I remember, Ashy prinia gave us a tough time. This little restless wonder wouldn't care to sit for more than 2 seconds on a twig, hence making even a record shot impossible.As the day progressed the light, just right, had set in.
We heard the Saras Crane call and sat there to see the Tallest flying bird, the symbol of togetherness and marital virtues, Alas! We were fortunate to see them dancing on the second day. It's a thing of beauty, I must confess.
Our last treat for the day was witnessing the pied kingfisher take his signature dive into the water body. He had been waiting on twig for long, observing and just as he sighted his food; he dived vertically down, his bill pointed towards the ground to capture fish. Flawless diver!
Day 2 (23rd Jan) was the francolin chase and my favorite - spotted deer day! We chased the francolin amongst twigs for over an hour, and just when he made his way out of the shrubs, he was too close to be captured through Sameer's zoom lens. Mario sir however was successful in this venture.
This was the first time I was so close to wildlife and I fell in love with spotted deer. On our way back, we spotted two female deers crossing the road. I jumped in excitement. This was my time , to be the child. As we moved ahead, my head turned backward, eyes still hovering around..I noticed a stag ( a male deer) crossing. Immediately I requested the cycle rickshaw fellow to stop. The stag crossed the road, and when in the bushes, as if he knew that I was watching , turned back and stood still over a minute. We had an eye to eye moment there. He had huge antelopes, almost magical. I couldn't take my eyes of him. As weird as this may sound but to me it was like a Disney movie. Even  as we marched ahead he was still there. That moment I was lost, completely. That happiness was indefinable.
Now I knew why Vishakha face glowed when she saw the jackals. Bharatpur taught me that the universe really reckons. Your sincere wishes do come true. Patience is the key! Nature is an excellent teacher..


Day 3 (24th Jan): There were two defining moments on the 3rd day! We had been waiting endlessly to see the Siberian Ruby throat, a small bird with a ruby spot on his neck for over an hour and that beauty obliged. It came, and it stood, giving us the needed time to capture his aura in our lenses. The wait was worth it. We celebrated it; like having won a battle ; over a nice cup of tea at the canteen nearby
Bharatpur delivered more than expectations. Our birding quota was almost done. It was time to leave.As our cycle rickshaws made their way back to the main gates, we heard the jackals howl again. To make the most of the last moment, we got down and chased them through our lenses. And just then, like it wanted to be photographed, it came and stood right there, in front of us, like he knew. That I believe was Sameer's moment.
We sighted around 90 birds that included orange headed thrush, common hoot, shikra, babler, greater egret, lesser whistling ducks,storks, northen pintail,and so many others along with mud turtles, spotted dears, wild boar, neel guy, peacock, bar headed goose, jackals and picturesque roads, a complete package! 
I had absolutely no clues that birding would be such an enthralling experience, that so many defining moments would serve the answers to my long lost questions. They stay etched in my memory. Nature teaches you a way of life; it has crafted everything so beautifully, distributing its magic in all living beings. Perfect manager there!
To know this beauty,you must and I urge, witness it...you must celebrate it! Travelling so far has given me sheer joy and peace. From the pristine beaches of Goa to the Snow clad mountains of Himachal, from the paradise flycatcher in the Bhimashankar Jungle to Siberian Ruby Throat at Bharatpur, nature always left me spell bound.
 Go... Travel! Savour the raw... As they say every place has a story to narrate..
 You are in for a treat, aren't you? :)
This trip was originally published on 'Gargi's World'.