New Year 2018 was just around the corner and I was sulking at my office for the lack of plans I made for this year ending. It was afternoon, Friday the 29th, when suddenly my friend asked if I wanted to go to Goa. And the impromptu plan was made then & there. I booked a flight to Hyderabad from Kolkata for that evening and thus began our road Trip.
My flight was delayed and I reached around 12:30am at Hyderabad. We started from Hyderabad Airport itself. The route we took was:
Hyd-Zaheerabad-Kalabugari-Vijaypura- Belgaum-Goa which was around 700km one way.
The road itself was splendid, our only guide being Google Maps. We tried to cover most in the night time itself so we could avoid the traffic the next day.
We reached Goa around 2 pm the next day. We took around 2 breaks for breakfast & lunch.
Since our trip wasn't planned and it being a tourist season, we were not able to book in North Goa. We booked the hotel at Panjim itself. After reaching, everyone being so exhausted slept off. At evening we decided to go to Candolim beach.
It was not my first time in Goa, the last being in an off season visit. The Goa we can see on New Year's is something totally different from what I have visited. It was crowded, no doubt in that, yet you would find peace being in front of the sea. Most people were in groups there, and truth to be told I was missing my friends there!
After having dinner there, we decided to go to the famous Saturday Night Market at Arpora. It was around 2am and it was mostly closing time. It was huge. There was everything ranging to chunky jewelry to dresses, to sunglasses and what not.
Next day we decided to go to Vagator. We just wanted to relax at the beach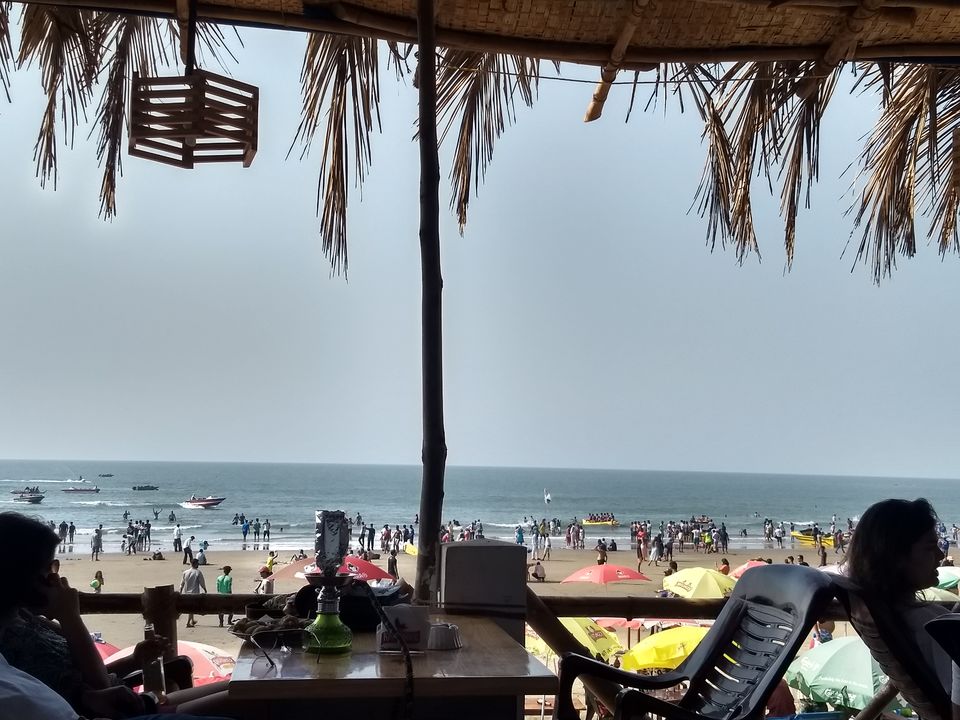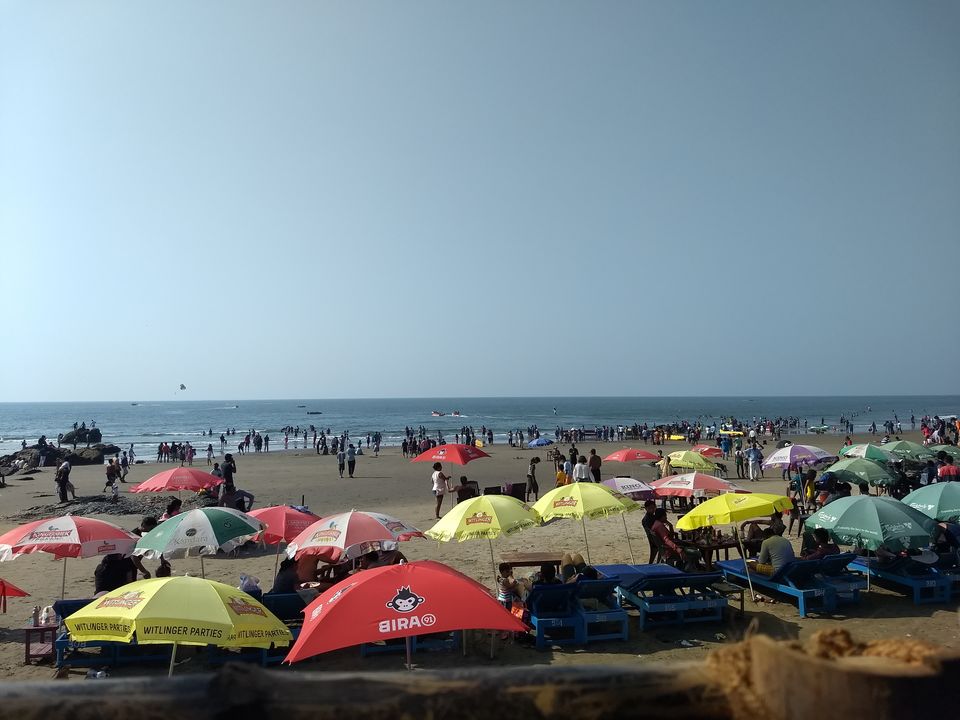 Since we both have already been to Goa before, we decided to skip all the tourist places and just wanted to chill there this time.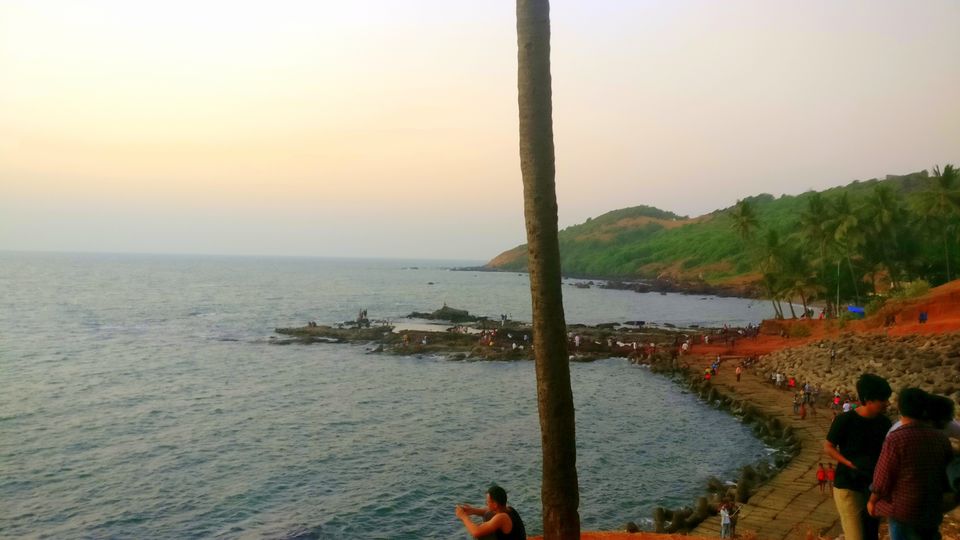 It felt so surreal that I was again in front of the ocean on the last day of the year. Last year in the same day I was at Andaman!
After doing a bit of shopping there went back to out room to rest a bit since it was New Year's Eve! At night we decided to go to Curlies, but it was so over crowded, finally we decided upon Cafe Lilliput. It was a view to remember, the ocean at its own pace, most of the people there being drunk & intoxicated and dancing on their own, and at midnight the fireworks welcoming the new year 2018! The best thing about Goa to me is mostly about the vibe we get from the people there, all being so carefree and just chilling on their own.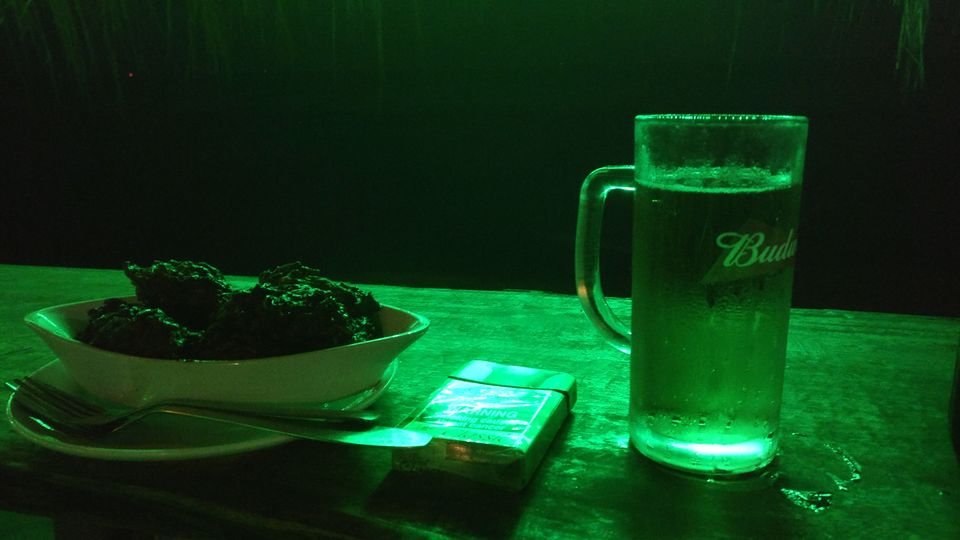 And sadly, it was the 1st and we had to return to out monotonous life again. Before coming back we had to buy some liquors from there, cause where else will you get it so cheap, right?! Getting some fennys, margarita, wines we started our journey back to Hyderabad around 1pm. Took the same route while coming back, taking around 13 hours to reach there.
And lastly, here is how the trip ended, and a fabulous New Year to everyone out there!