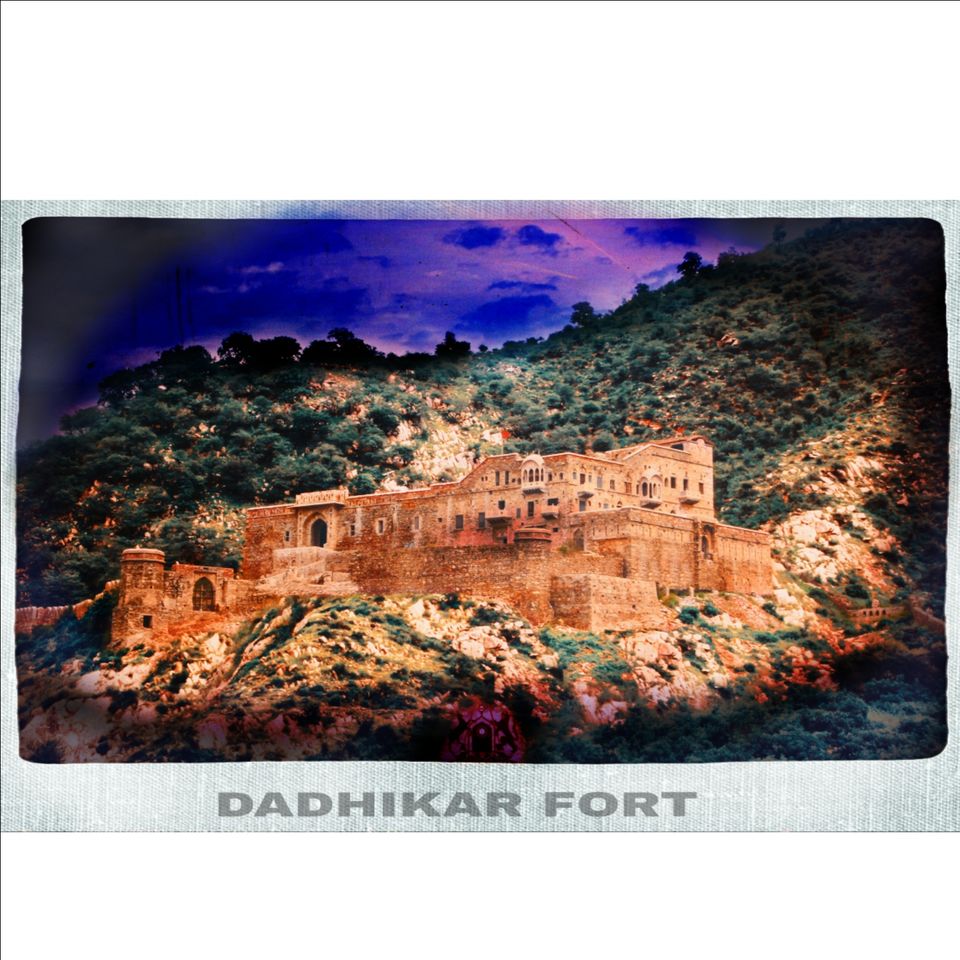 This is my 2nd blog under "capture rajasthan". Capture rajasthan is basically a project that I'm doing for Indian film and TV industry to provide them beautiful and unexplored locations for shooting purposes.
I got to know about this place accidentally, while I was travelling to mandava shekawati. Actually credit goes to my car, there was some thing wrong ,so I decided to drive it to service station in alwar. While the mechanics were fixing my car , I met a gentleman, who become excited when I told him about "capture rajasthan" and immediately he invited me and my crew to be his guest for a day at a fort. I was confused but when he insisted to me that this place is a must watch, my adventurous explorer soul activated. Ha ha. He messaged me the address and Google location. At around 2 o'clock we left for this fort. After an hour we were in a very remote area of alwar surrounded by beautiful mountains and the roads were becoming narrower and Google map showed I arrived at my destination. I was pissed off at that moment . For the next 15 minutes I was thinking "WTF" , i drove for more then 1 hour to see this hut ??? Yes yes only a hut was there. I called that gentleman, and told him I'm very much glad to see his "hut" fort and requested him to bring some cotton sheet so that we can lay on our luxury natural "soil bed" under that hut. Suddenly he started laughing and that made me more furious and then he told me something that surprised me and my crew. We walked for about 50 meters and on my left at the top of hill was this small beautiful fort. Actually the architect of this fort is so amazing that you can't see it untill you reach at an certain angle, its entry gate. We drove on that hill towards fort.
"Welcome to Dadhikar fort" were the words I heard as we reached to fort from that same gentleman or general manager.
Dadhikar fort and resort is located in alwar district of rajasthan. Apart from natural beauty ,alwar has some literary beautiful palaces ,one of which is dadhikar fort. Unlike others it's a small fort but still maintained its royalness ,luxury and colorful fragrance of rajasthan.
It's surrounded by beautiful green aravali mountains and is away from city.
It was evening and we were hungry, the GM took us to their roof top cafe, from there the view was amazing, it was beautiful mountains, greenery, a very soothing silence all around which only broke when birds sings. For the next 1 hour I felt I was in the lap of nature. The fort is very old and heritage property and they have restored it and converted it into resort. Galleries in fort are very narrow and beautiful also.
My favorite place in this fort was swiss tents behind the fort . Swiss tents, fire, barbecue, wine , music and dance ... all ingredients for good times. We partied hard till 3 o'clock in the morning and then went in the lap of sleep. Next morning I thanked to GM for such a great evening and continued our journey to mandava havelis in shekhavati. Will soon tell how mandava havelis look like.
Most suitable time to visit is monsoon and winters.