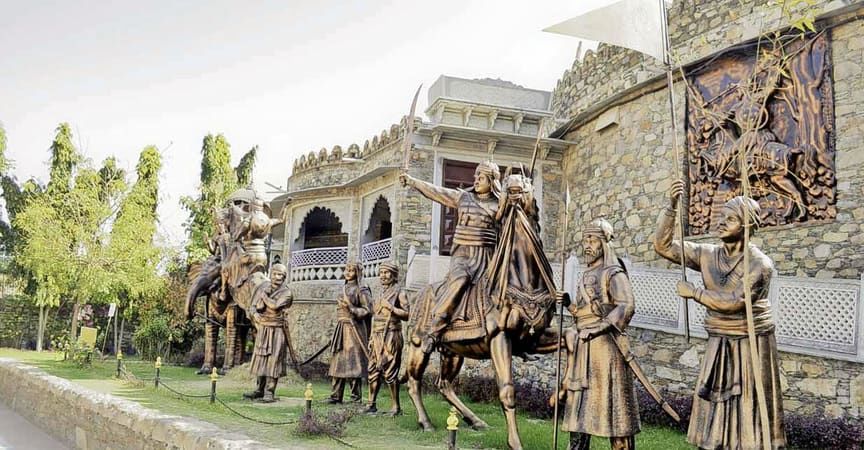 Haldi Ghati is a very popular tourist place in Rajasthan. It is a mountain pass in the Aravalli Range and connects the Rajsamand and the Pali districts. The pass gets its name due to its yellow coloured soil, which has been compared to the colour of turmeric.
Haldi Ghati has great historical significance as it had stood witness to the war between one of India's greatest warriors Maharana Pratap and Raja Man Singh of Amber, who was a general to Mughal Emperor Akbar.
Today, a bronze statue of Maharana Pratap on his favourite horse Chetak has been installed at the Haldi Ghati by the Government of India. The region is also famous for its charity rose product and the mud art of Molela.
Location: Haldighati is located at a distance of 40 km from Udaipur.
Best time to visit: October to March