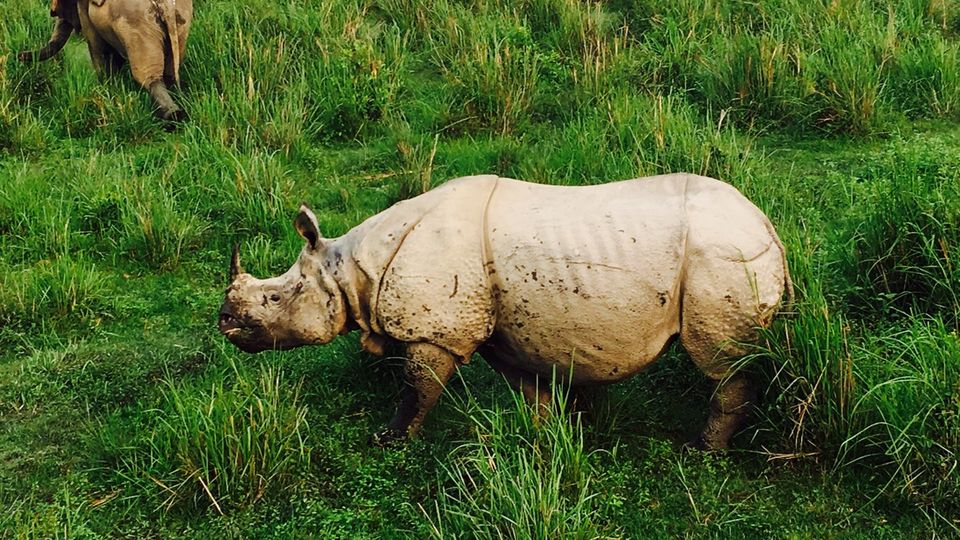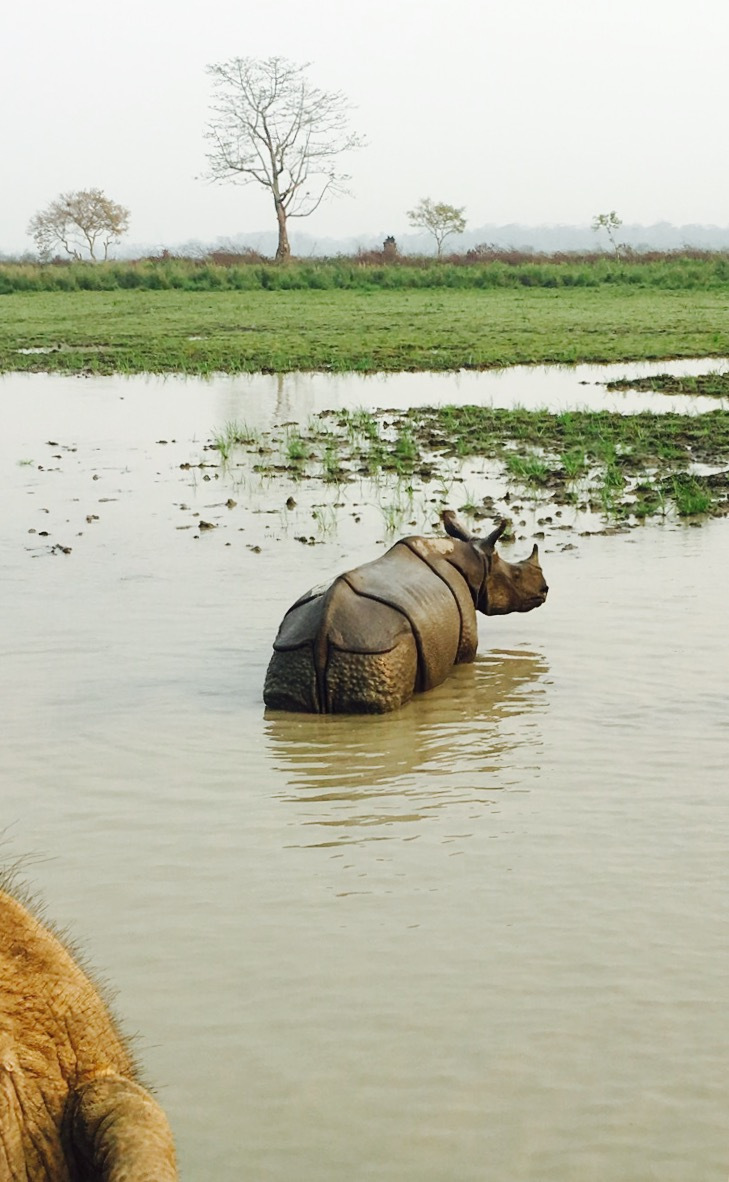 As a child I have grown reading Jungle Book and watching Mowgli. The idea of visiting National Parks and Sanctuaries has always fascinated me. When it comes to wildlife safaris in India,the adventure gets really big in the National Parks in India.The National Parks are home to a fascinating diversity of flora and fauna. Recently I visited a National Park in Assam which is in North-East India. North-East India is still in the books of least explored places of India. But as they say the unexplored places are always the best. One such kingdom of wilderness is the Kaziranga National Park,which is located on the banks of the river Brahmaputra.

Kaziranga National Park is at a distance of 210 kms from Guwahati Airport and is a 4 hours long drive. The sanctuary,which is a World Heritage site is home to two-third of the world's rhinoceros population. Assam's Kaziranga National Park has many stories and mysteries behind the origin of its name.According to a legend,a girl named Ranga from a nearby village and a youth named Kazi,from the Karbi Anglong hills,fell in love. This was unacceptable to their families and villagers and the couple disappeared into the forest, never to be seen again, and the forest was named after them. Kaziranga has a unique environment, it has a vast expanse of tall elephant grass,marshland, and dense tropical forest. Unlike most National Parks in India where Tiger is the star of the forest, here in Kaziranga one -horned Rhino is the star of the National Park. Kaziranga has 1400 wild Buffaloes. One horned-rhinoceros, Royal Bengal Tiger,Asian Elephant,Wild water buffalo and Indian Bison are collectively known as the Big Five of the Kaziranga National Park.
Kaziranga is criss-crossed by four major rivers,including Brahmaputra and the park also has a number of small water-bodies. Every year during annual monsoon a major part of the park gets submerged in water. Floods in Kaziranga are a bane as well as a boon. It regenerates the wetlands and enriches the soil by depositing silt. But the drowning of highlands causes the death toll of animals to increases. But then Nature has its own mysterious ways of working. Despite the annual destructive floods , Kaziranga remains home to the largest population of one-horned rhinos. The park also has the highest density of tigers in India. The national park has four regions : Eastern, Central, Western and Far Western .
Things to do in Kaziranga National Park :
1. Elephant Safari : Elephant safari happens daily from 5.30 to 7.30 in the morning. Best Range for Elephant safari is Bagori Range (Western Range). Animals in the Bagori Range are Rhinos, Bison and Wild Elephants.
2.Jeep Safari : Jeep Safari timings are 7.30 to 10.30 in the morning and 3-5 in the evening. The most beautiful range for Jeep Safari is the Far Western Range or the Burapahar Range. This range is home to maximum number of deers,wild boars and sea-turtles.
3. Bird Sighting : Eastern Range (Agratoli) is the best rang e for Bird Sighting. Agratoli is a Bird's Paradise. Almost 478 species of birds ( both Migratory and resident) have been spotted at the Park.
My trip to Kaziranga was a 2-Night Trip.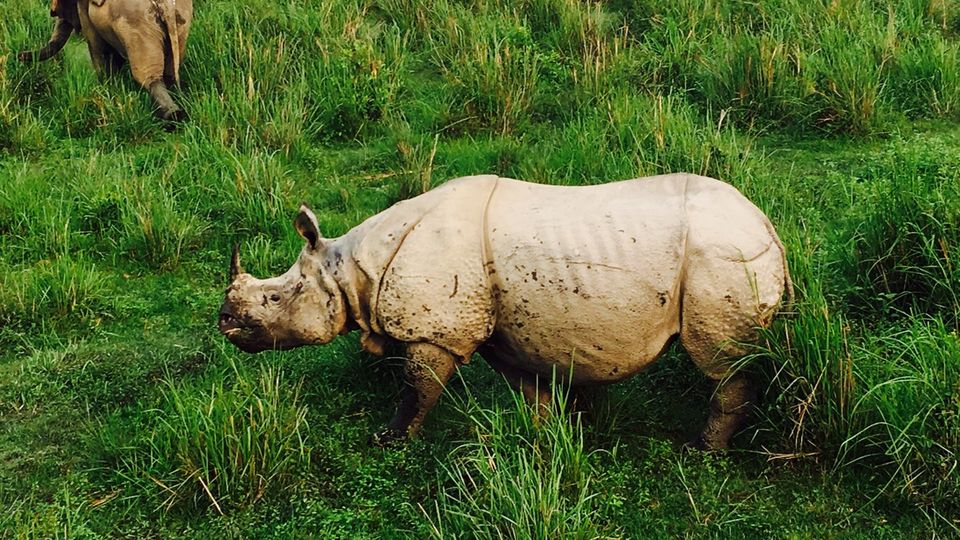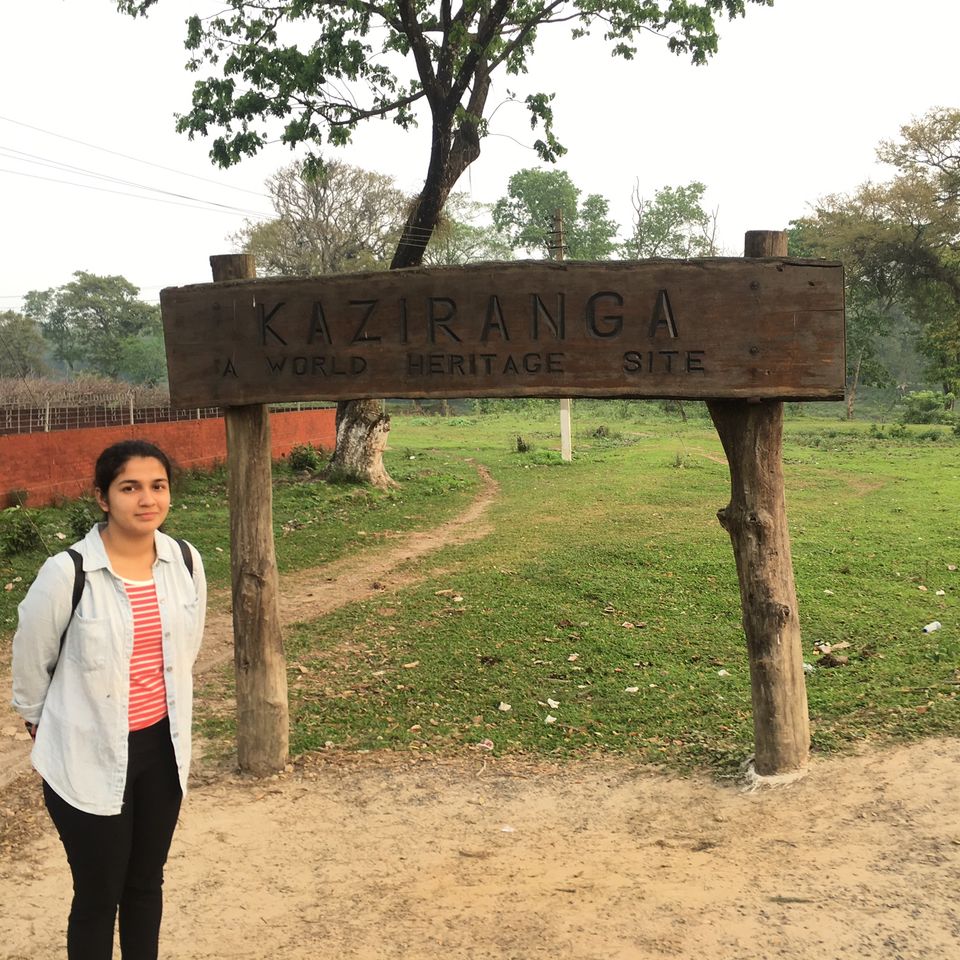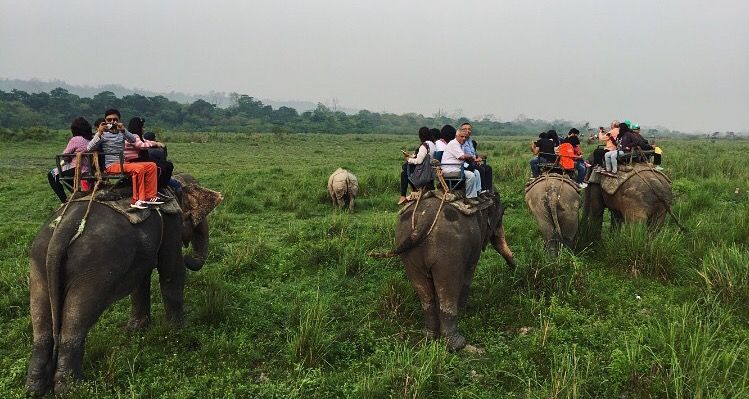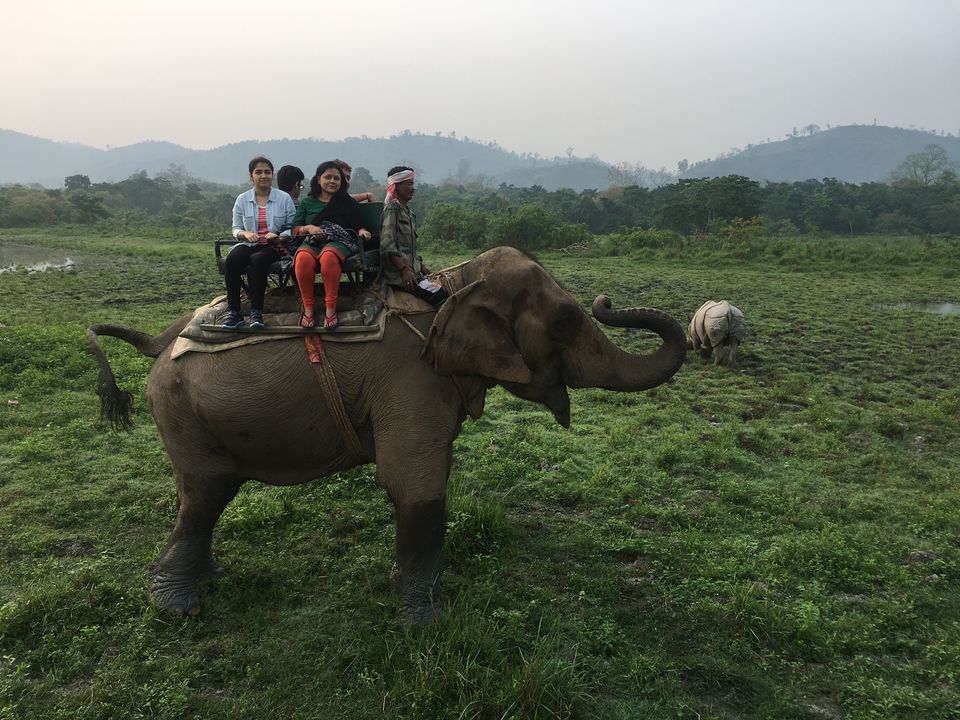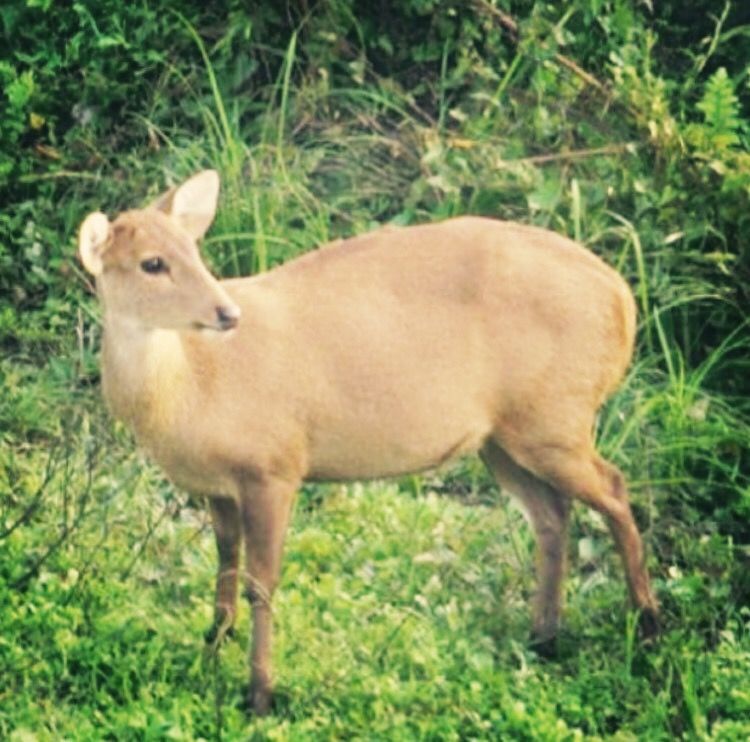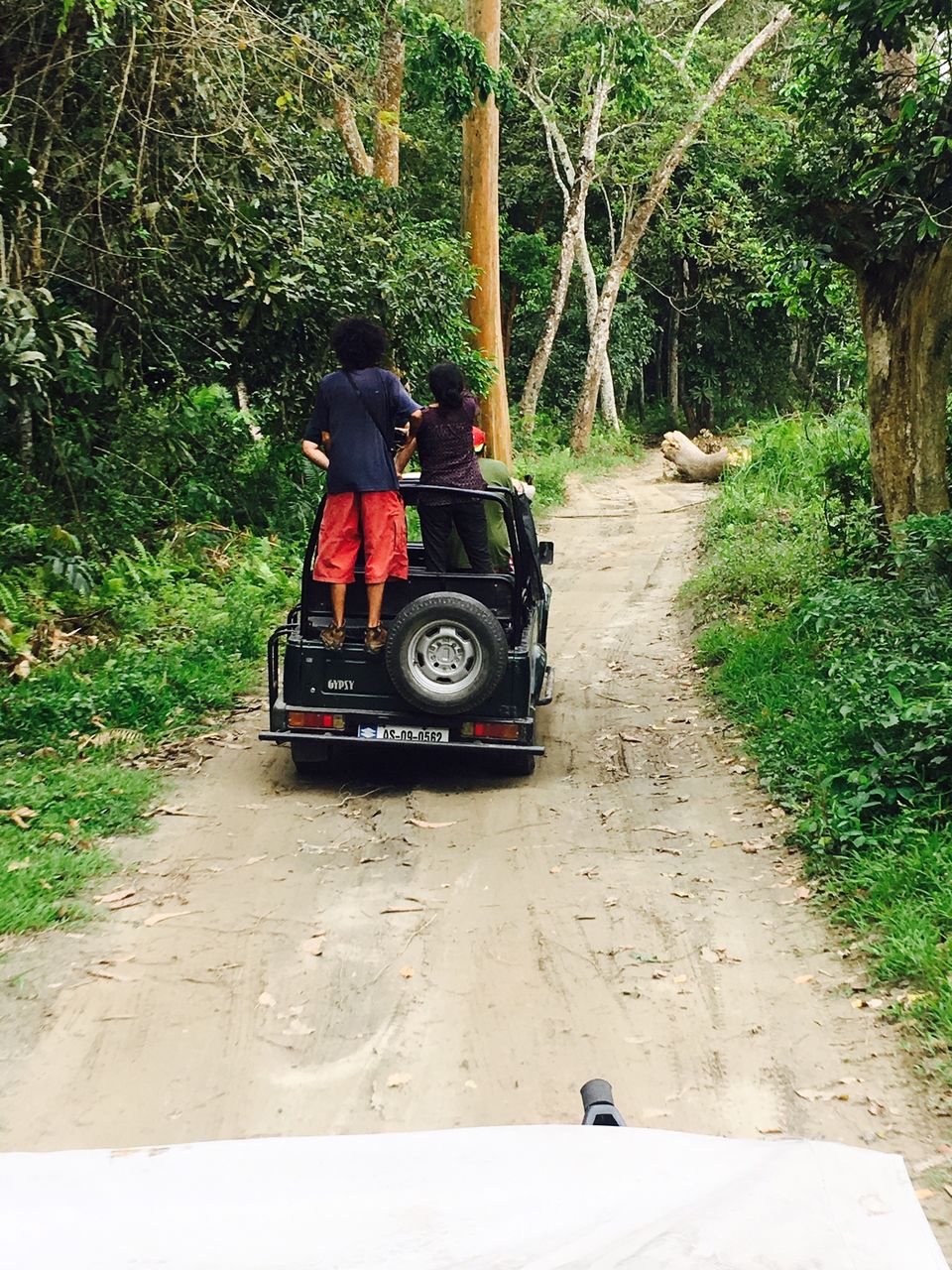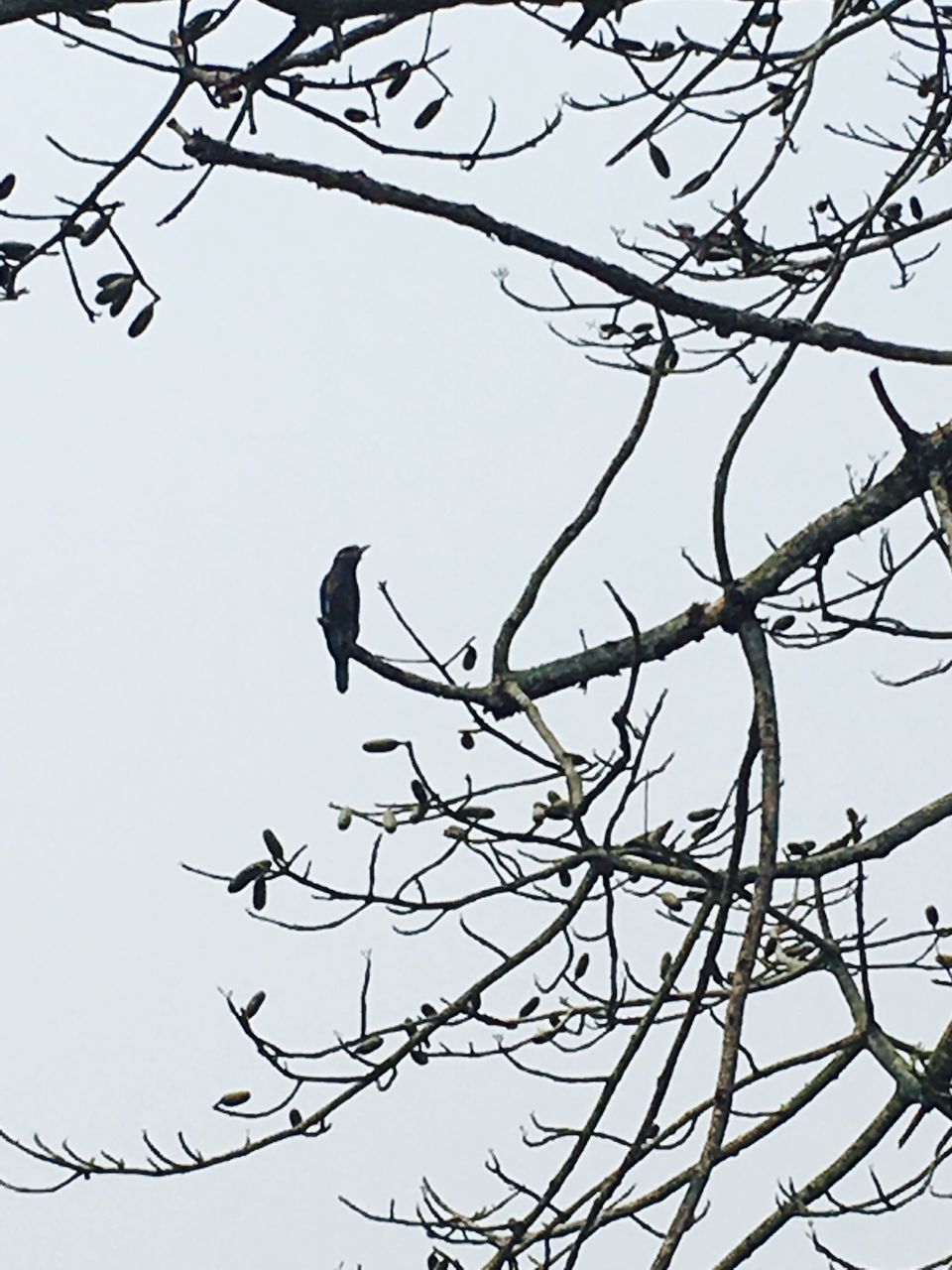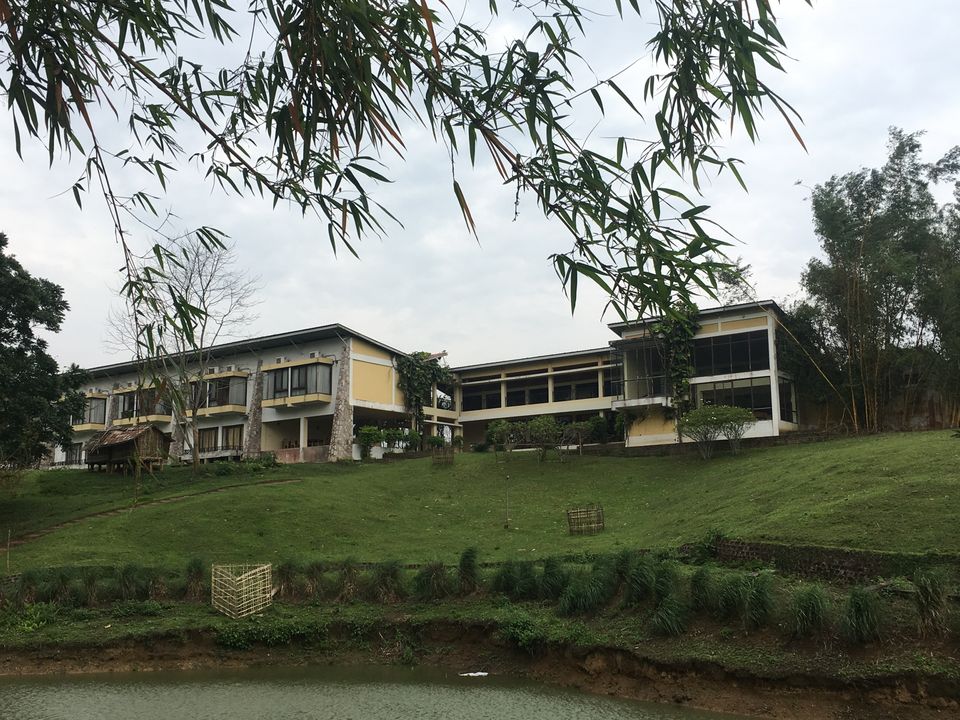 On Day 1, we reached our hotel by afternoon. And we decided to visit Kaziranga National Orchid Biodiversity Park. When visiting a National park it is always advisable to book a hotel near the park. We stayed at Landmark Woods. They have their own jungle safari and elephant ride and the bookings can be made from the reception.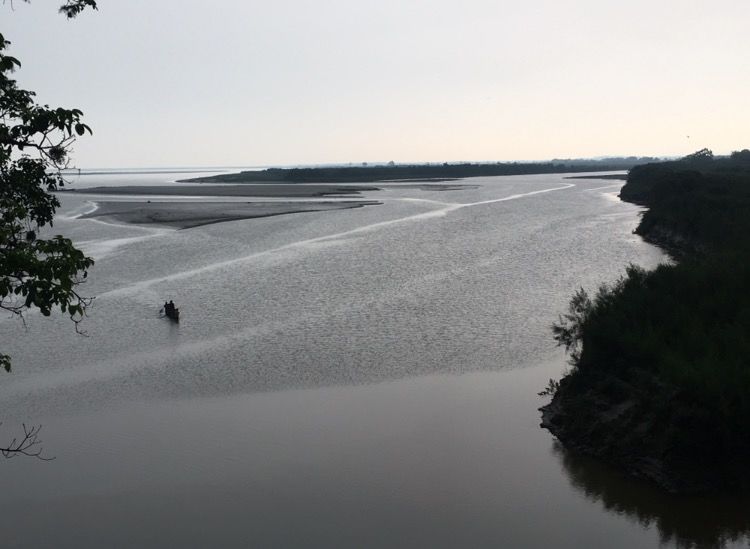 We started our day 2 with Elephant Safari in the Bagori Range.It is always better to go early for safaris so that you can avoid the rush. We left our hotel when it was dark and we reached the Park by 5.30 there we witnessed the first ray of sun embrace the land. Elephant safari was a bumpy ride but it was a successful one because we saw rhinos,bison and wild boars. After the elephant safari we decided to go for a Jeep safari. This time we decided to try a different range and hence we decided to go to the Far Western or the Burapahar Range. This is where the actual adventure began. It had hardly been 15-20 mins since we had entered the forest area and our jeep broke down. After waiting for another 15 mins a new jeep came to our rescue and this time a forest guard also accompanied us. Burapahar is the most beautiful range in Kaziranga. Our safari was going well. But then the forest had surprises for us. We got down of our jeeps to climb up a watch-tower so that we could enjoy the mesmerizing view. To our surprise it started raining heavily. The beauty of rain in a forest is beyond description.We patiently waited for the rain to stop. After the rain had ceased,we continued our safari,every part of the forest looked magically green. Burapahar range has the highest population of deer and sea-turtles. While we were on the return journey to our hotel we saw a sight which shock us completely. We saw an injured,bleeding Rhino. The forest guard who accompanied us informed his colleagues. Later he informed us that the previous night poachers had entered the area and one of them tried to attack the rhino with a knife, and that is how the rhino was injured. Rhino poaching in Assam has become one of the major environmental issue. If this continues,Rhinos will soon become extinct. After two safaris and after seeing the big four animals of the forest,we were still excited for another Jeep safari in the evening. This time we wanted to try our luck on sighting the Royal Bengal Tiger. Kaziranga has 86 Tigers. And I desperately wanted to see one. Central Range or the Kohra range is famous for tigers. It had already been two hours and we were wandering in the Kohra range in the hope of sighting the famous Royal Bengal Tiger. Our jeep drivers was telling us stories about his encounters with the tiger. The funniest thing about National Parks is that no matter which park you visit there will always be stories about tiger and tiger footprints, disappointing stories about how a tiger was there just few minutes before you arrive. But then tiger is an illusive animal and sighting a tiger isn't easy. Almost when we had given up hope,the forest decided to surprise us. There it was,the Royal Bengal Tiger ! Just few feet away from our jeep. About 10 jeeps had lined up to see the beast. There was pin-drop silence. Initially only the face was visible as the tiger was behind the bush. But lady luck decided to favour me that day. The tiger got up and started walking. The beast true to its name is royal. That majestic walk is something which I'll never forget. It was like my very Jungle Book and Sheer Khan experience.

Kaziranga is one of those rare National Parks in India, where you can see Rhinos and Tigers roam like home. Kaziranga was an astounding experience for me. We were inside the forest area for almost 8 hours. We saw the sunrise, we experienced rain, we saw the sunset as well. Each of it was equally mesmerizing. We saw some amazing sights and it was such a happy day for us.It is almost impossible to walk in the woods and be in a bad mood at the same time. Nature never fails to surprise. A WALK IN NATURE WALKS THE SOUL BACK HOME.