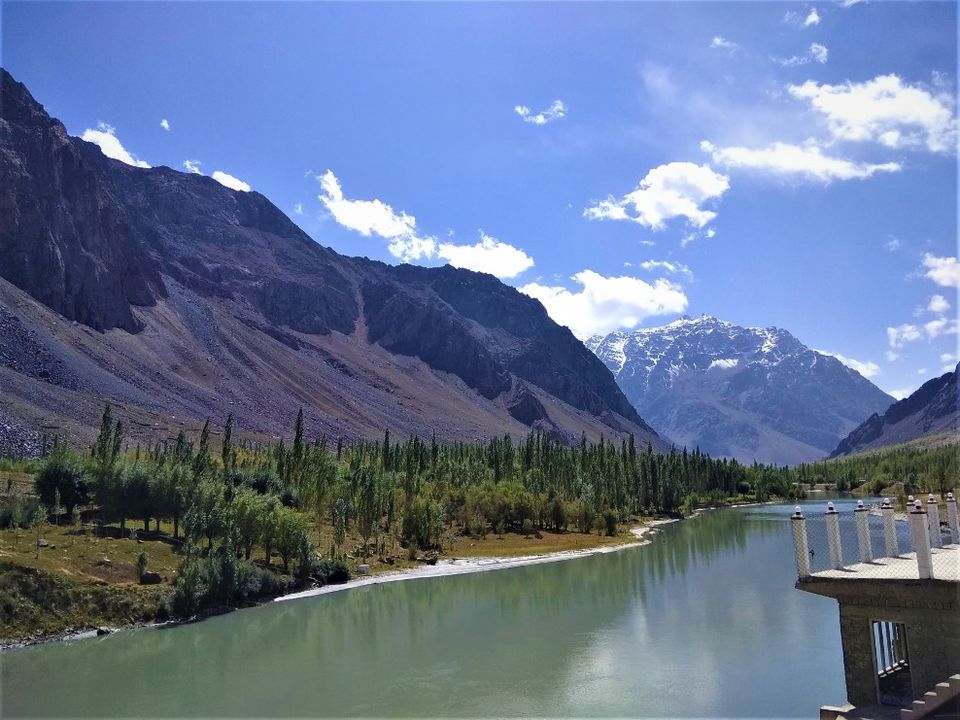 It was beginning to get dark but the main market was still bustling with people. The aroma of fresh roasted kebabs invited me to the nearby lane, where I promised I'd take myself often. Curious eyes surveyed me as I walked along the main market listening to the comforting prayer song from the mosque. People around were all dressed in black. Black banners and posters printed in Arabic were in every nook and corner of the street, and I was sure something important was happening. I later learnt that it was Muharram week, an important religious event for the Shia Muslim community that resides in Kargil. How often do you land in a place when a culturally or religiously significant event is happening? I was happy to have landed there at the right time for I knew I was going to learn a lot about Kargil.
When I say the word 'Kargil' you are probably thinking of the word 'War', especially if you are an Indian reading this blog. The Kargil War of 1999 that happened between India and Pakistan was a brutal one with numerous casualties from both sides. Mentioning this place might still bring chills to some of you. But it's been twenty years and way before travelling here, I had reason to believe that a lot has changed. True, the media has maintained the image of places like Kargil as 'unsafe'. But is it really? I was determined to see Kargil someday and a few months ago, it did manifest when I found out about Roots Ladakh, a travel start-up by a group of five from Kargil. Thankfully, they had opportunities available to volunteer at one of their schools along the LOC, and it ended up being my best memory of this place. Along with reliving my childhood with the gorgeous kids of Kaksar village, I discovered a whole lot of things to experience at Kargil. If you have been hearing things and are skeptical about making a trip here, I hope this blog changes your mind!
Volunteering here can be enriching for you in a lot of ways
Teaching is an experience where you probably learn more than you teach and that was what happened to me at GLHS, Kaksar. From observing Morning Prayers at the school, to lively career counselling sessions with the 9th grade kids and enjoying Kulcha with black tea during morning breaks with the teachers, I discovered that Kargil is a different world. The kids here hardly spoke English or knew how to use technology, but with the right exposure, they are smart enough to learn it in no time. What they knew in great depth was sharing love and warmth to outsiders. You would think that living in a formerly disputed region carrying the scars of the war would have left them bitter for generations. But somehow they have learnt to give love without fear and for me, that is bravery.
I still remember my last day at the school when the girls took me around to show their beautiful village, told me some nice stories, taught me some great poses and stood by my taxi with tears in their eyes! I feel so grateful to have received so much love and even just thinking about this makes me feel hopeful about the world.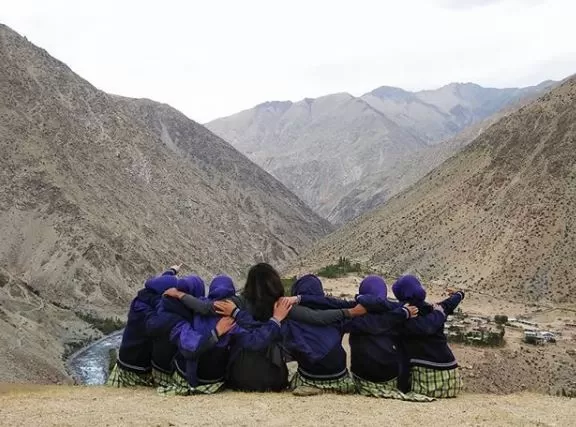 The guys at Roots Ladakh help manage schools around the Kargil district; and to accelerate the growth of school children, they held various competitions from time to time. Though language was a barrier between me and the kids initially, we were able to communicate effectively because we were keen to learn from each other. And I'm sure that volunteers and teachers coming in from diverse backgrounds would definitely help the kids grow and learn much faster.
Discover the unique diversity in this small region
Geographically Kargil is a part of Ladakh which majorly comprises of a Buddhist population. But Kargil is a Shia Muslim minority region housing the world's second highest Shia community after Iran. The reason Muharram is observed in full fervour here is also because it's more relevant to the Shia community. I got to understand from the locals about the origin of Muharram and really helped me get to know the culture better.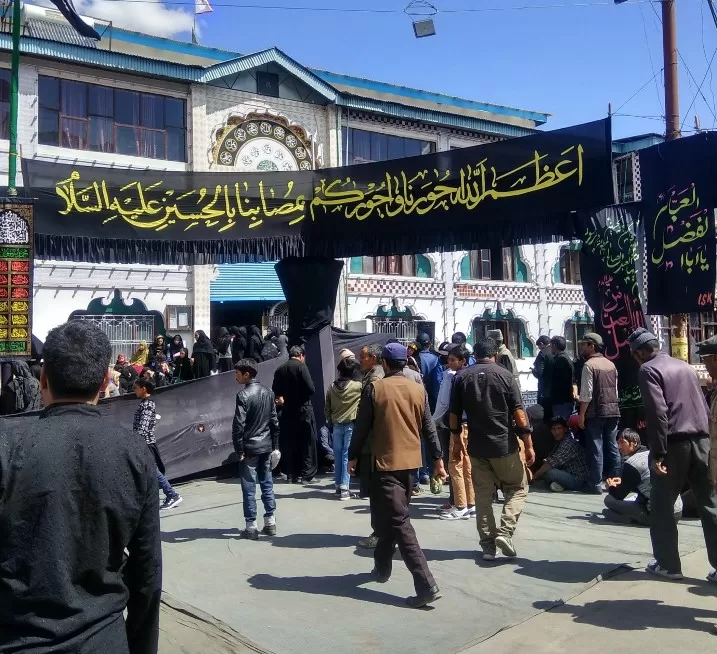 Though a small district, Kargil is home to six unique ethnic groups and when you travel around the region you will notice the subtle to drastic differences in food, language and other cultural aspects between these groups. A few kilometres from the Kargil town, you can experience Aryan culture in villages like Dah and Hanu. It is believed that these people are 'pure Aryans' and descendants of Alexander the Great. I'm not sure how true it is but the locals' lighter eye and hair color seems to be supporting this theory.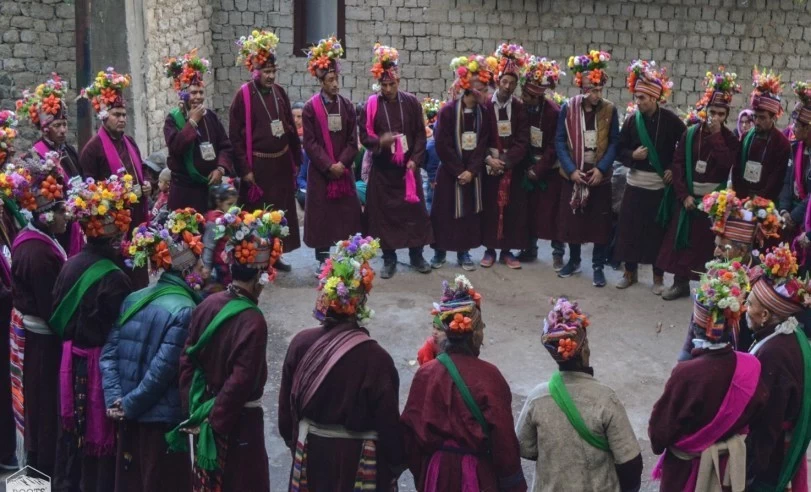 Zanskar, famous for Buddhist monasteries and breathtakingly beautiful trekking trails, is also just an 8-hour journey from Kargil.

Trek the mighty Himalayan ranges
The entire landscape of Ladakh is filled with gorgeous mountains that offer mesmerising views. While treks like Stok Kangri, Markha Valley and Chadar are quite popular, the Nun (7,135 m) and Kun (7,077 m) mountains are more popular amongst mountaineers as they are also quite challenging to ascend. The starting point of the trek is from Tongul about 75 kms from Kargil. Unlike the other popular treks, the Nun and Kun are still relatively unexplored and promise plenty of wildlife encounters. Though I couldn't trek these mountains, the rawness of these mountains keep calling to me every time I think of Kargil.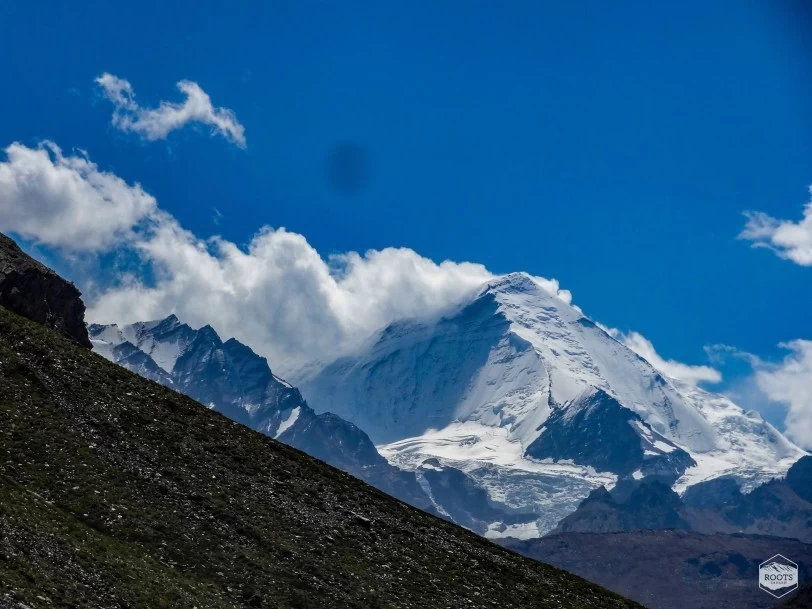 Relish the mouth-watering spicy local food

Kargil however is a land of meatballs, kebabs and spicy gravies which brought out the gluttonous foodie in me! The staple food here is rice and delicious mutton gravy, and the best part is how nominally it is priced. There are plenty of options for vegetarians too, but my personal favourite is the Rajma Chawal from the roadside Dhabbas.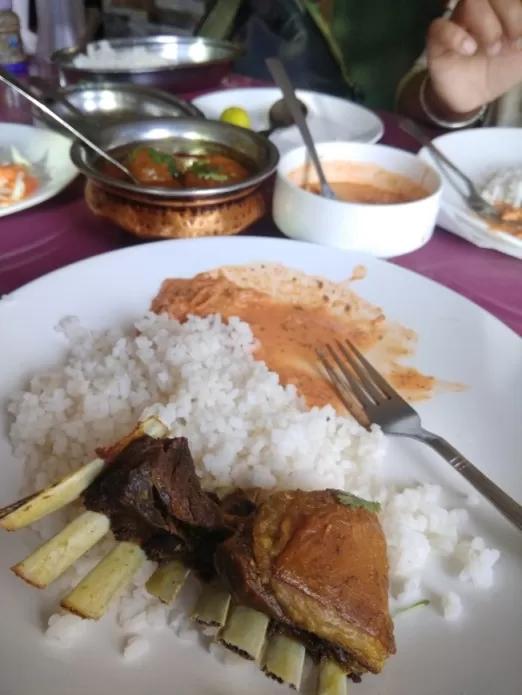 Also, if you have a sweet tooth like me, you are sure to be pleased with the numerous bakeries lining the town. I imagined it to be more popular in Srinagar, but Kargil people also have a taste for extra sugar in their Chai and cakes.
Reconnect with nature and yourself
Walk a few kilometres away from the town centre and all you see are enormous mountains, tall trees and flowing turquoise streams around you. Sit by the river and you wouldn't realize the amount of time that flies by. Like other Himalayan regions, Kargil too has the gift of a dreamy night sky. And if you need help in planning your cycling, camping or stargazing expeditions, the best people to approach are the ones at Roots Ladakh.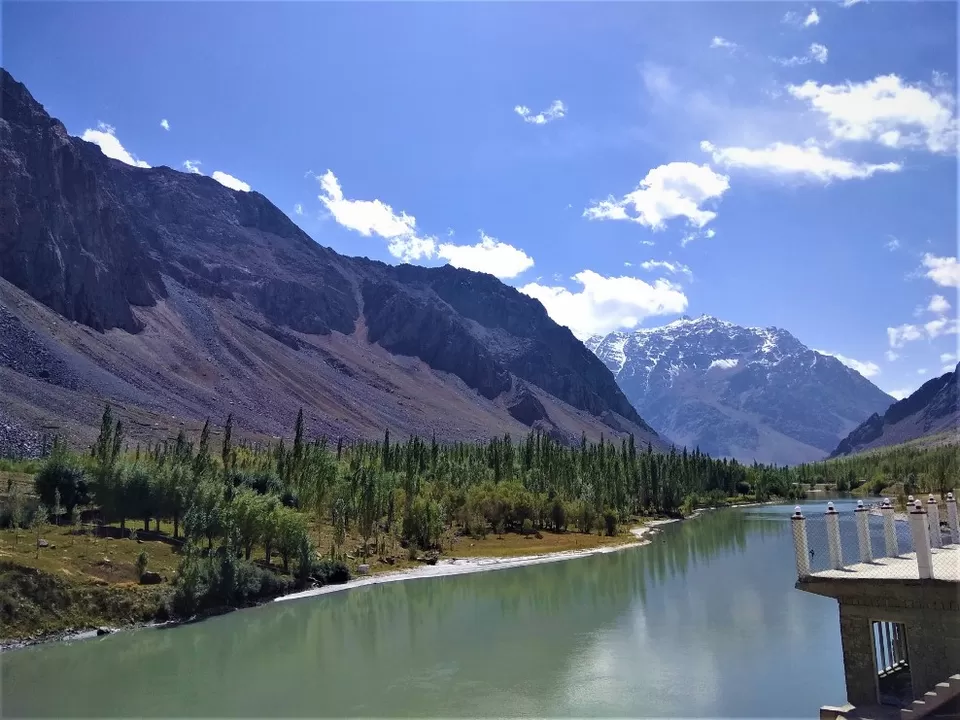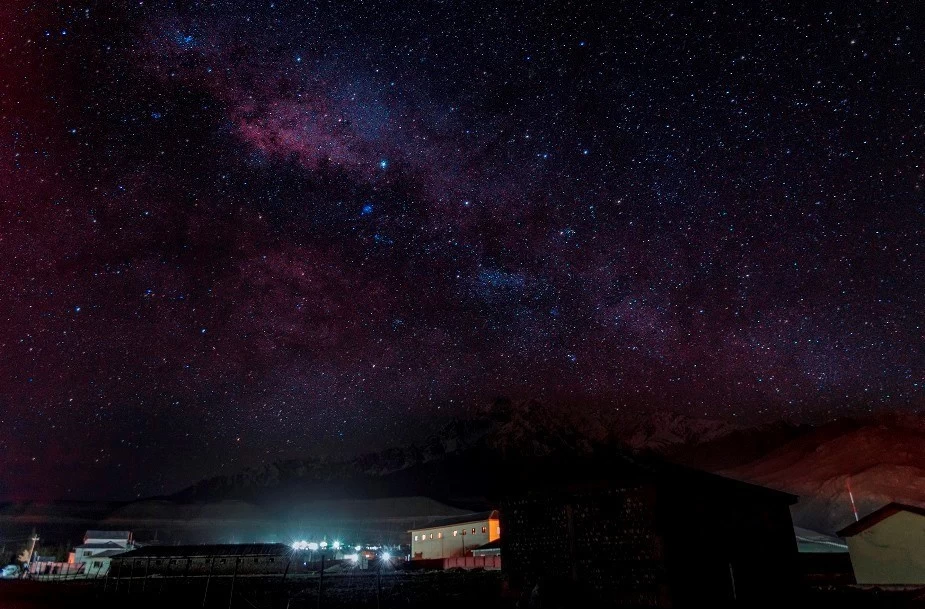 When you want to do nothing...

With a tummy full of food, breezy pleasant weather and a wonderful book to read in your hands, what would you want to do? In my case, I'd simply want to sit by the window and take turns between watching the mountains and reading my book. Roots Travel Cafe, Kargil's first Cafe which also serves as the headquarters for Roots Ladakh, is the best place to do that. Apart from serving some delicious wraps and shakes, this Cafe also houses some insightful books especially historical ones. Occasionally you also get to meet some incredible people with amazing stories that could inspire you to travel deeper and further into Kargil.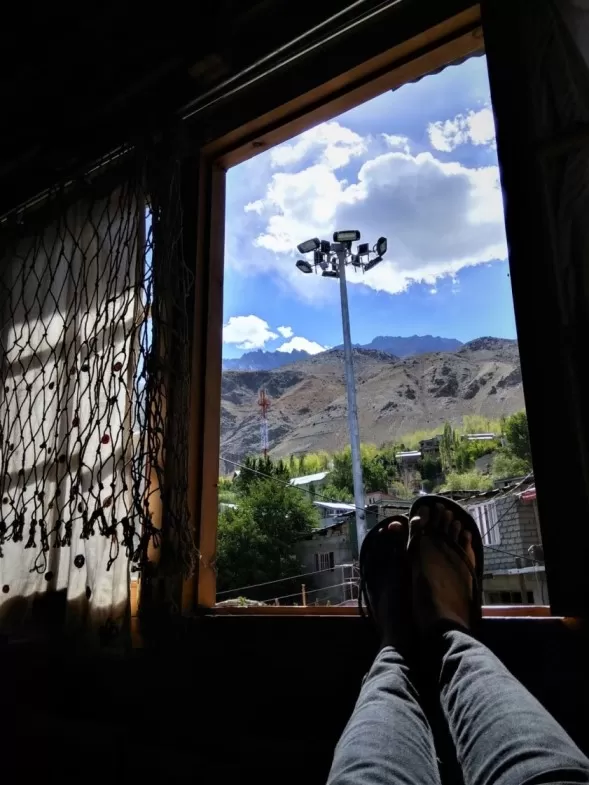 Explore the culture of this land with its best storytellers
I recall one afternoon in Roots Cafe while I was reading this book called 'Travel into the History of Purig', I met a handsome old gentleman who told me a lot of stories about Kargil. Hours later, I realized that I was chatting with Mr. Ajaz Munshi, one of the authors of the book I was reading. Along with authoring several other books, he had travelled a bit of the world himself. And as delightfully informative as his books were, chatting with him was even better. How often do you get to hear stories from the authors themselves? It was definitely a surprise that I really enjoyed. Mr. Munshi's family also curates the Balti Heritage Museum, which houses artifacts from the Silk Route era!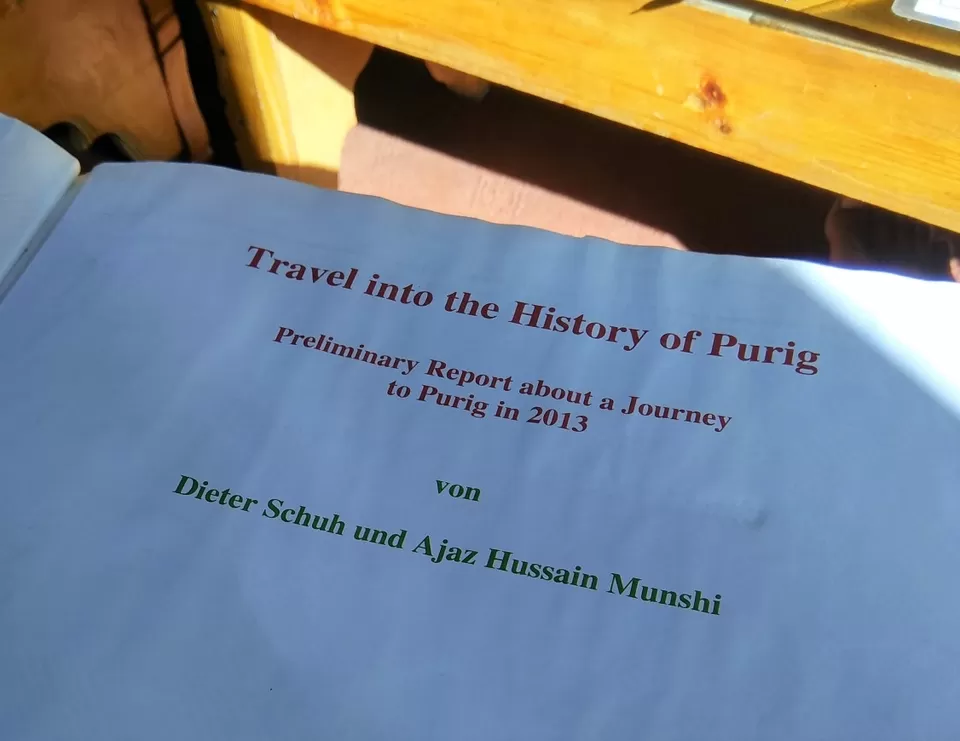 I don't know how you remember Kargil, but this is how I remember it.
For the mountains weather that keeps constantly changing. For the group of five guys striving to make a difference. For the dreamy eyes of the children readily welcoming the world they haven't seen yet. And for the kind man who smiles as he serves my breakfast daily.
The people of Kargil have chosen to heal from the past and live in the present. Have you?