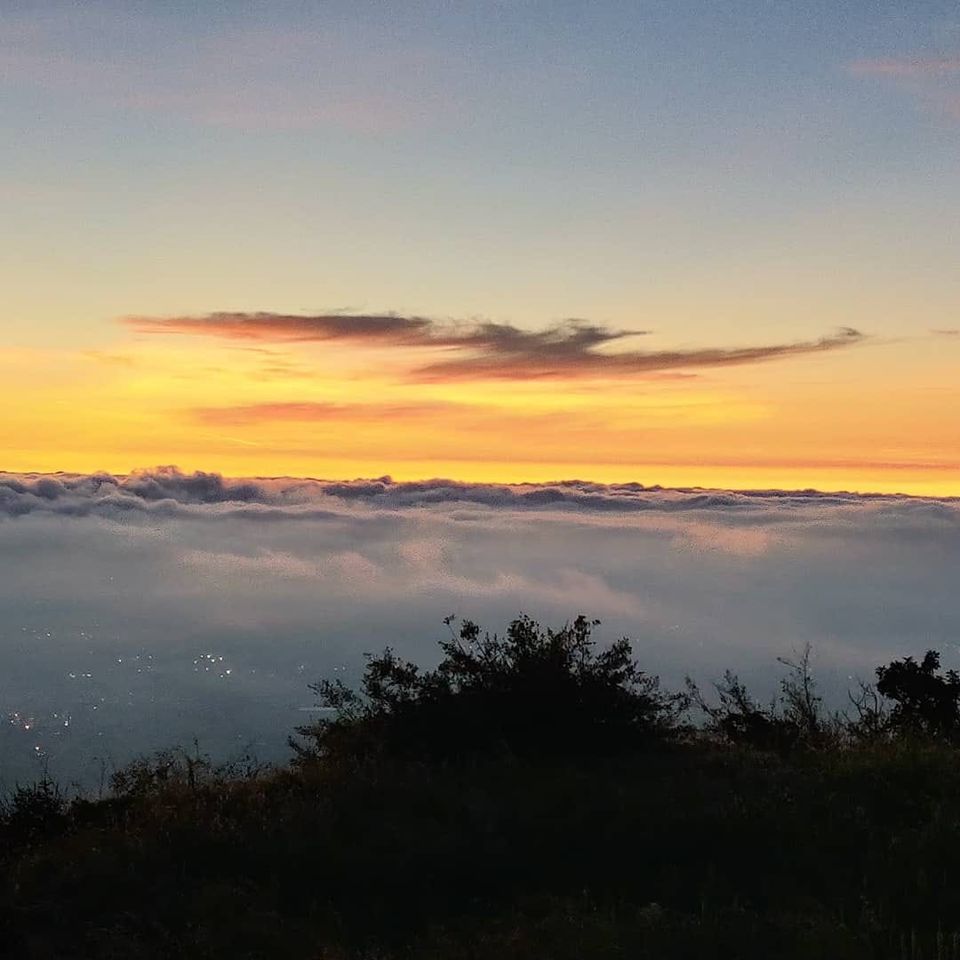 Those who work in IT will know the feels of Friday. We had planned an outing for one of the weekends, but no one was willing to plan anything. We only knew we were going out for the evening😁. So the best thing somebody suggested was "Get Beyond the limits". We looked at their website and discovered that they are on their way to the Skandagiri hills. We looked over the ratings and the schedule before booking the tickets. They charged 2k for a person which included entrance fee, tent overnight, bonfire, trek and breakfast in the morning.
So we left Friday night. Our pickup point was Marathalli. We were supposed to reach there at 11pm and considering the heavy traffic specially on Friday, we left a little early and reached the spot by 10pm. The organizers were already there, verified our identity and let us in. As planned we left by 11pm.
Basically, "Get Beyond the Limits" is a community of travel enthusiasts who promote and guide people to travel while also raising awareness about how to protect our environment. They'll try to keep us entertained on the way by doing some activities and sharing some travel stories and experiences.
We had a good time on our way there, and it was around 2 p.m. when we arrived. We could have arrived in 2 to 2.30 hours if the driver had not driven so slowly. The entry cost is approximately 500 bucks. When we arrived, we noticed that several groups of people were waiting for the night trip, their faces lit up with anticipation.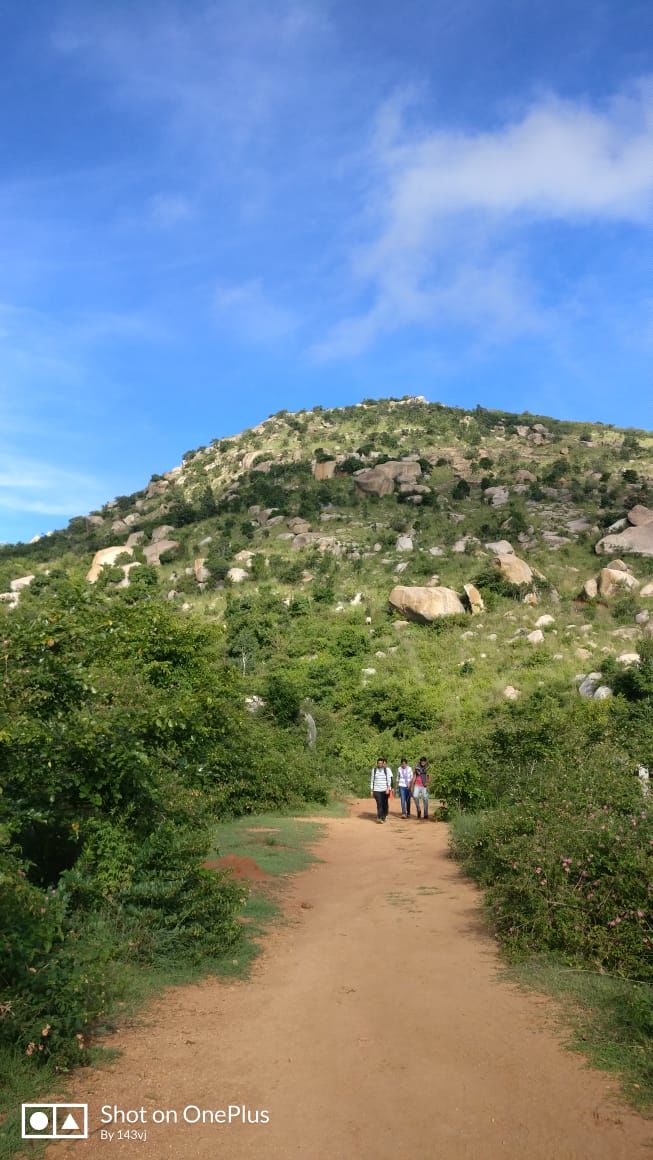 We started pitching our tents. They will teach us how to build a tent. We rested for a while in tent. Later we started our trek around 4 a.m. in the morning. It went off without a hitch. Without permission, we are not allowed to carry anything on our walk. Security will inspect each and every bag to ensure that no plastic or alcohol is present.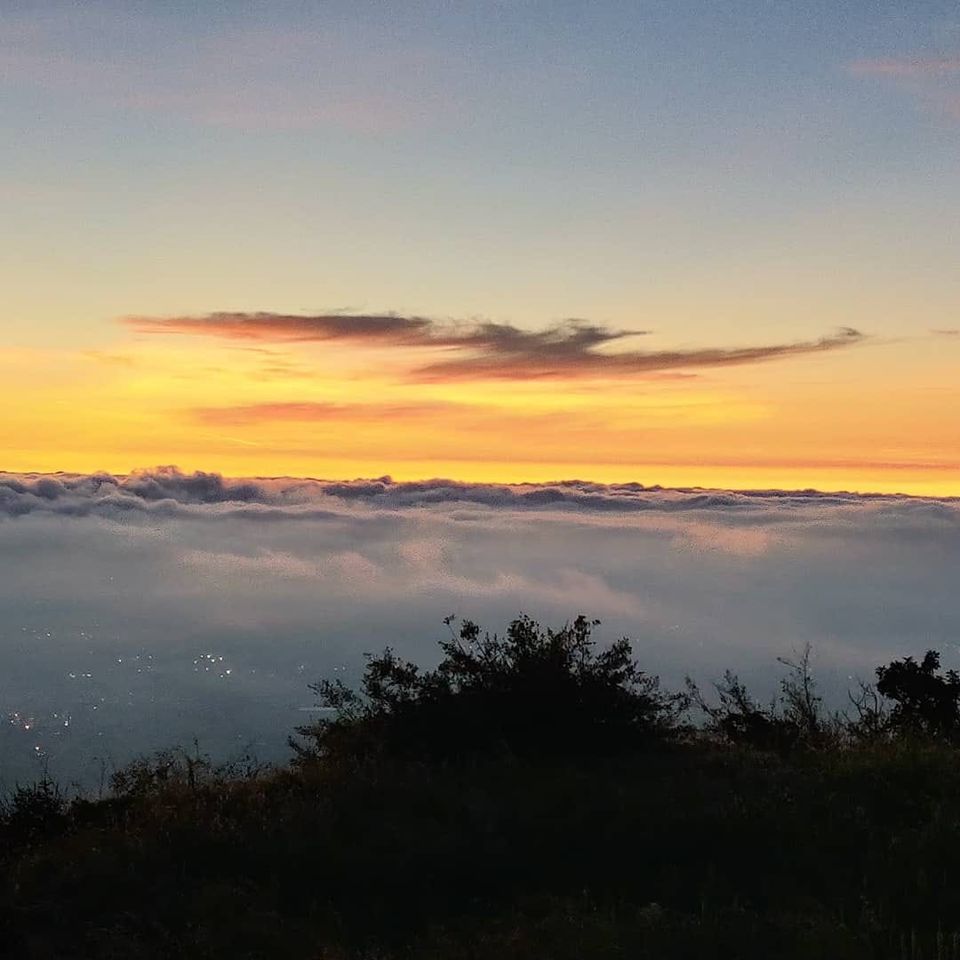 The paths are rather perplexing. However, because these folks were used to it, they took us by boosting our energy. The trek took quite some time, and the difficulty level ranged from medium to challenging. Even though I considered giving up at one point, the desire to see the sunrise and these people motivated me to complete the trek. There are two to three view points actually. One is roughly 3/4 of the way up, and the other two are at the top. However, as you reach the peak, there are no words to describe how breathtaking it is. We arrived at the top at 6 a.m. and waited for the sunrise. We can see the light sparkling across the sky like a firefly. Later on, we have the impression that we are in heaven, walking on clouds. White clouds all around, with a crimson dot thrown in for good measure. Once we reached the top, we forgot about our exhaustion. We waited there for a while till the sunrise was to our satisfaction, took some pictures, explored an ancient temple on the other side, and then departed.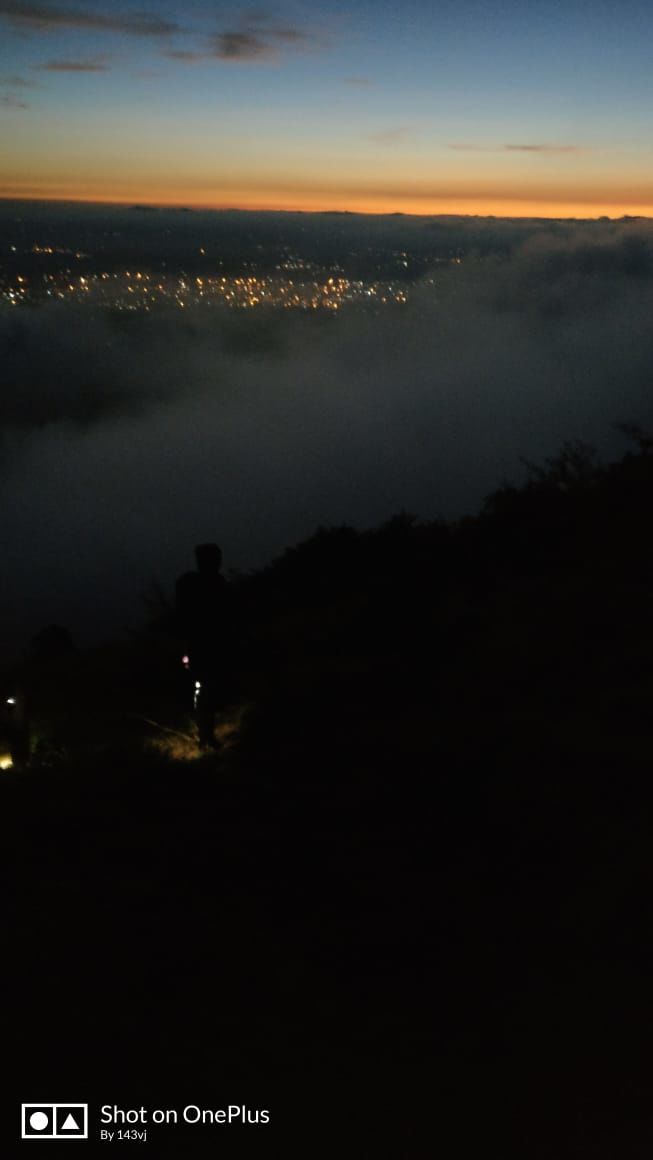 We arrived at the base camp at ten o'clock in the morning. We had a break and then headed out for brunch. They took us to A2B which is on the way to bangalore. We had our yummy breakfast and reached bangalore around 12.30pm.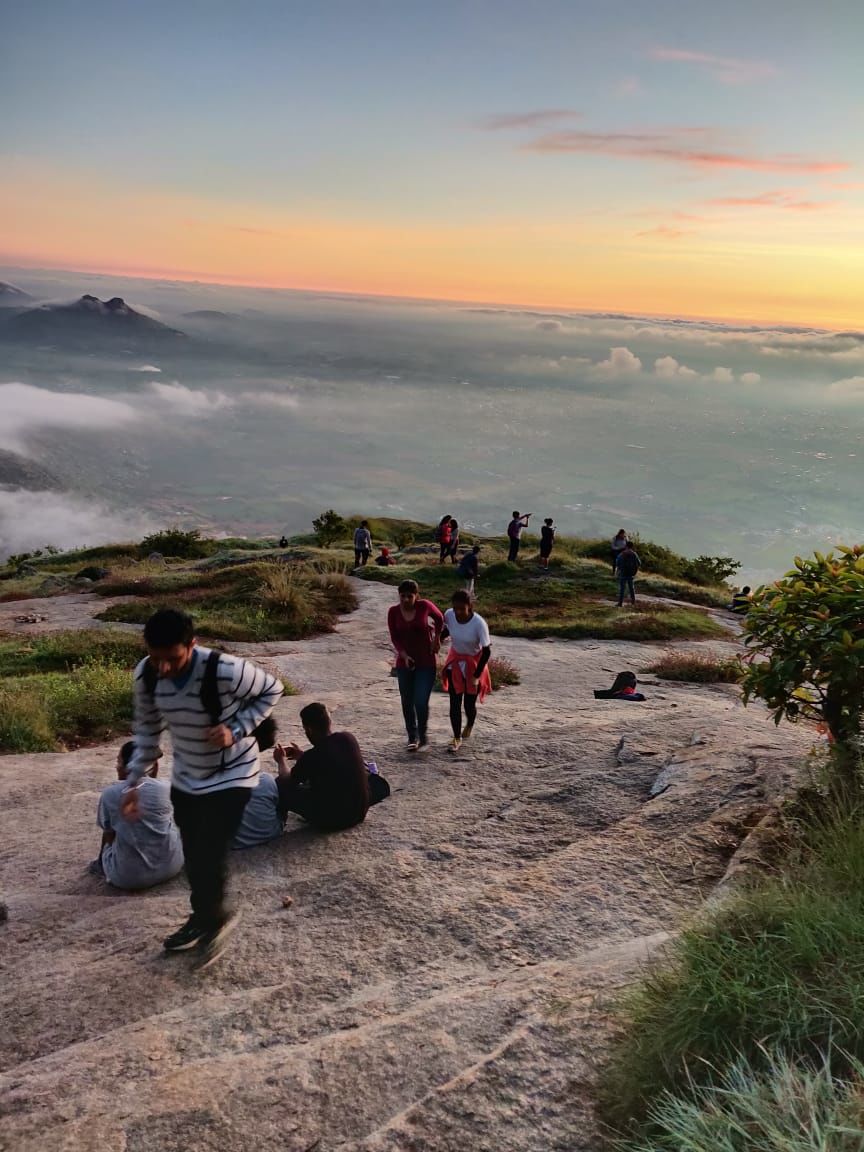 This is my short and sweet one day weekend outing. Happy travelling!