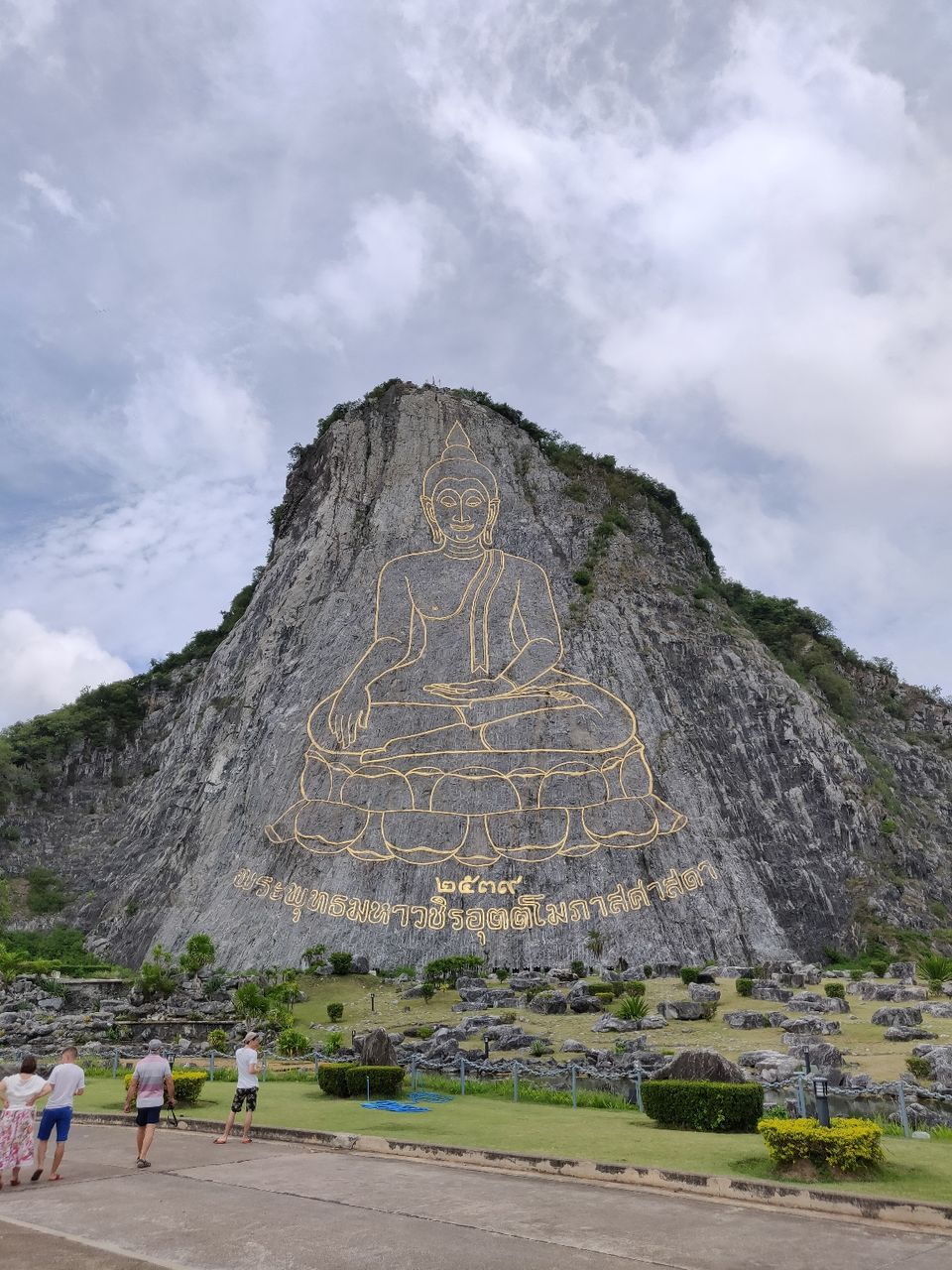 On the third day of our trip in Pattya we went to have a glance at the Laser Buddha Mountain.
    From the locals we came to know that the Buddha image was carved out of the rock using laser technology. After that, it was inlaid with gold leaf, a process that took months to complete. The impressive Sukhothai era Buddha image is 130 meters high and 70 meters wide, making it one of the biggest Buddha images in the world.
       Also from Buddha Mountain you can see nearby Wat Yansangwararam in the distance, a large and beautiful temple complex.
       This place is huge and very photogenic under the bright sun. You can enjoy fresh fruits and coconut water just outside.