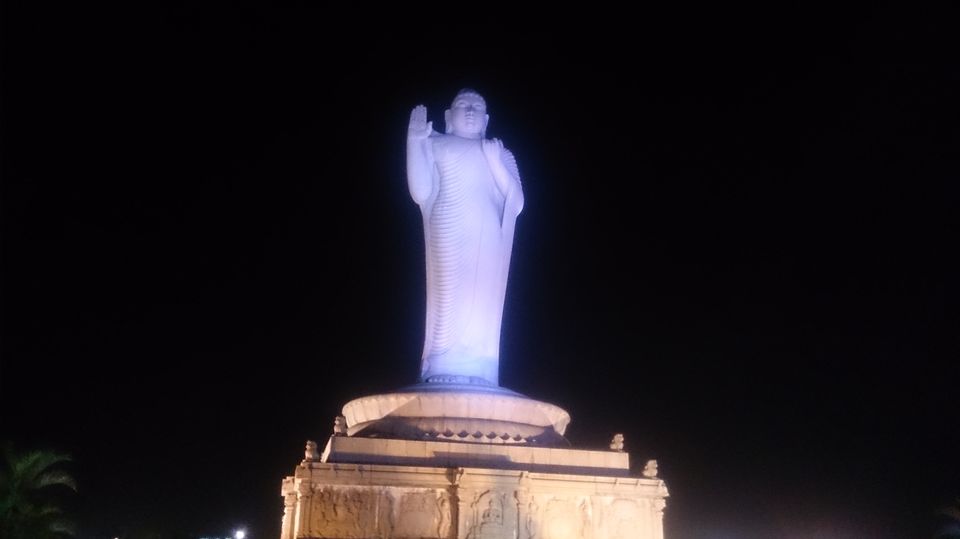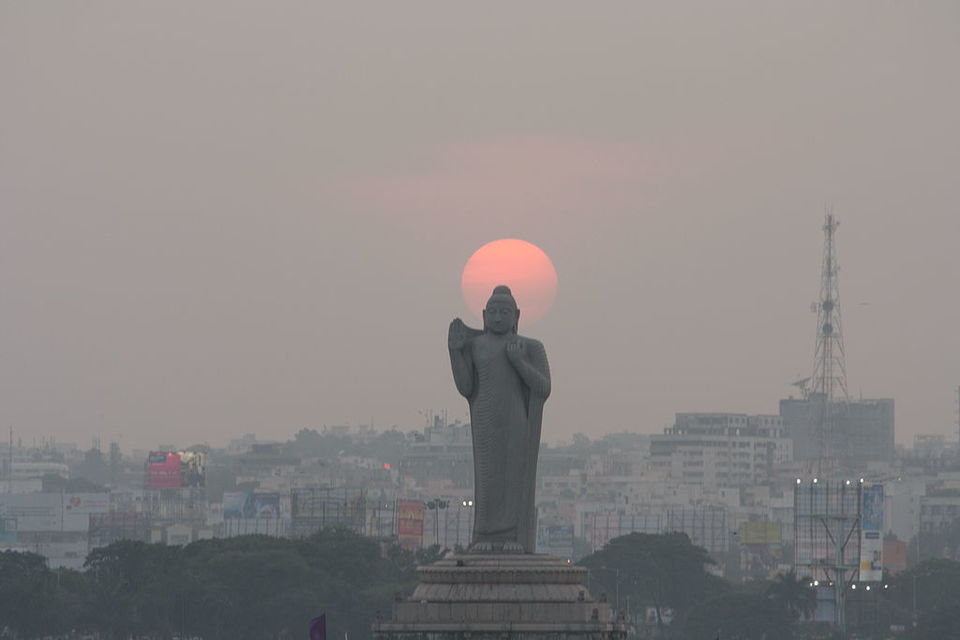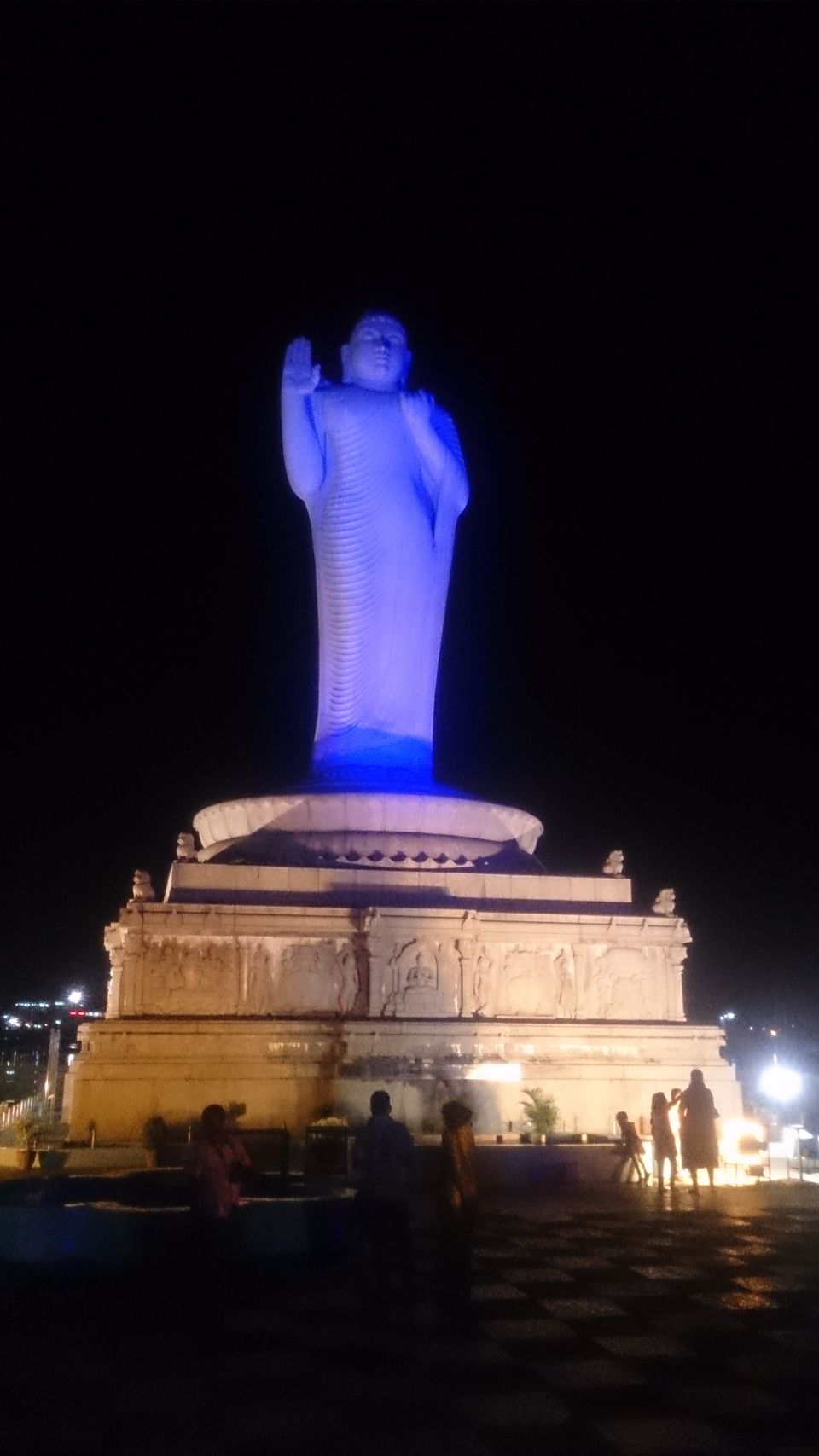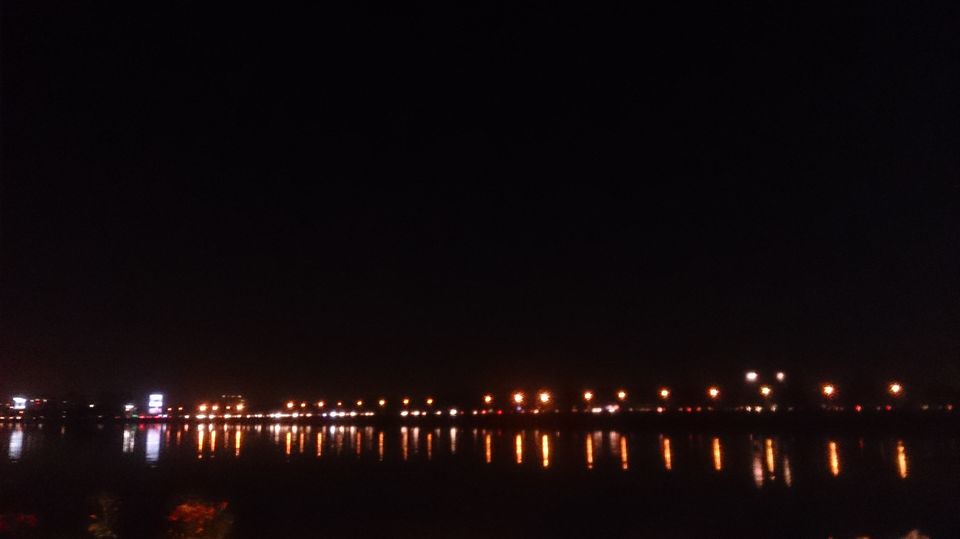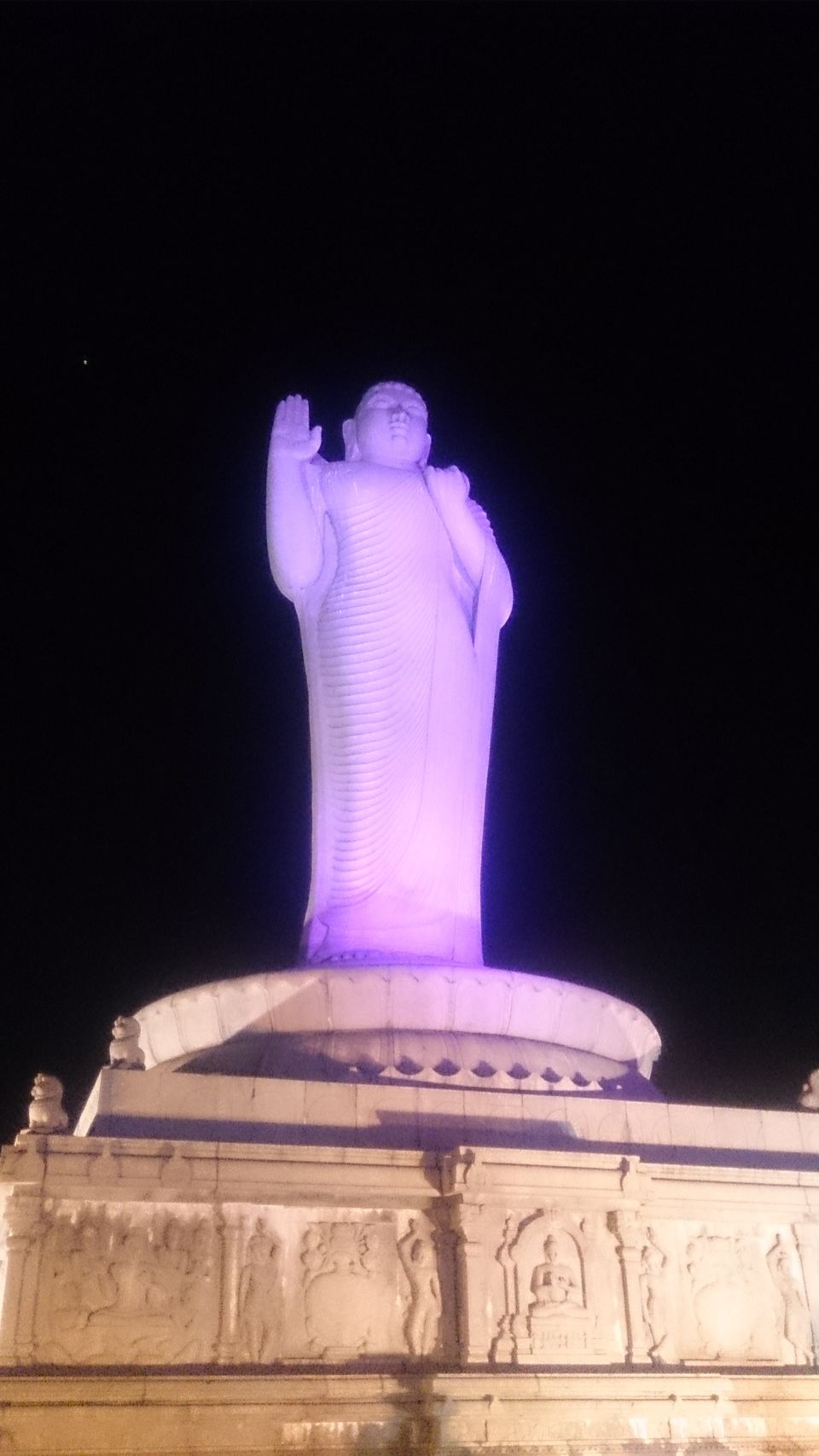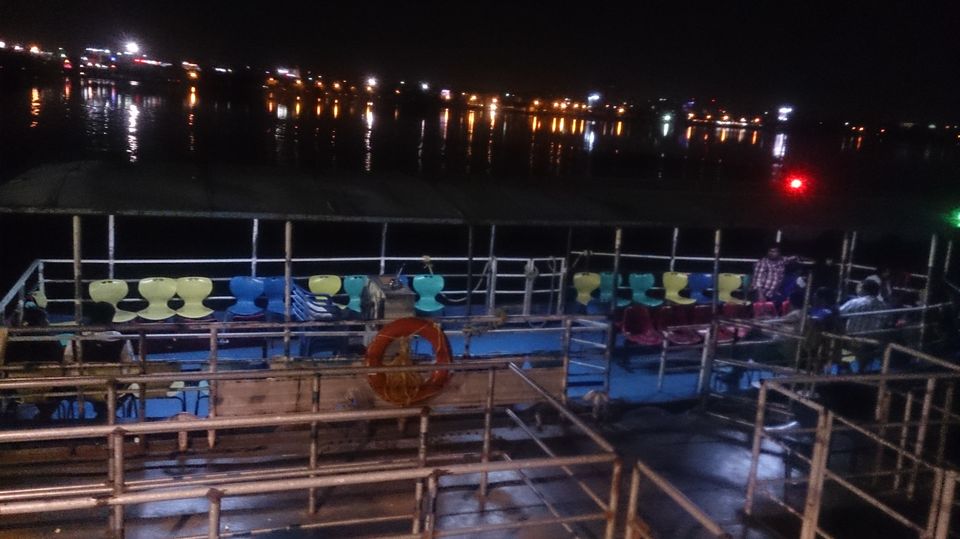 Lumbini Park is a small public, urban park of 7.5 acres adjacent to Hussain Sagar in Hyderabad, India. Since it is located in the center of the city and is in close proximity to other tourist attractions, such as Birla Mandir and Necklace Road, it attracts many visitors throughout the year. It is Constructed in 1994, the park is maintained by the Buddha Purnima Project Authority that functions under the directives of the Government of Telangana. 
Ticket to enter into Lumbini Park is adults: 10, child: 5.
We have to keep our bags & belongings in a cloak room as the security has increased after a tragic incident few years ago.
After entering into the park there is greenery all around. There is a fountain where we can have fun enjoying in water. There are few exhibition items to enjoy.
The main attractions will be laser show & a boat ride to Buddha statue.
Laser show will start around 7:30 pm.
The boats will be available for every 20-30 minutes.
Different kinds of boat rides are available like mechanized boat, dancing boat, jet boat etc which costs differently.
The Buddha statue will be in the middle of the lake which takes 10-15 minutes for the boat to reach there.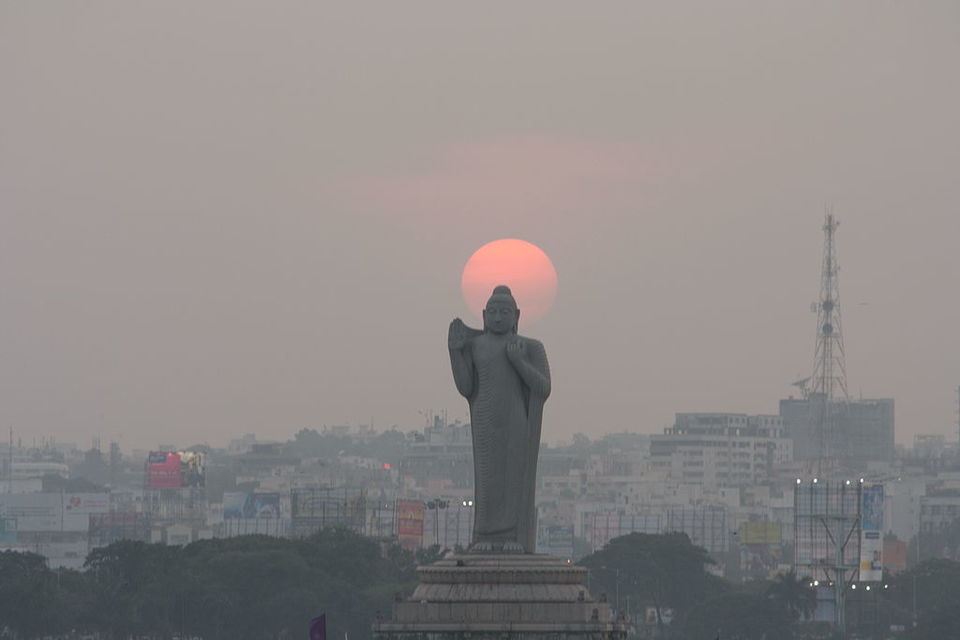 The Buddha statue is a giant statue high into the sky about 18 meters long. Statue was constructed in the year 1992. It depicts about the Buddha's era. Statue is focused with different lights.
Between 1983 and 1989, N. T. Rama Rao served as the Chief Minister of Andhra Pradesh.
During his tenure, he spent large sums to erect several statues of people from the region's political and religious history. During his visit to New York, he saw the Statue of Liberty and was inspired by the efforts to restore it.
He said "I wanted something like that ... That would have been my contribution to society."
Rama Rao chose to depict Gautama Buddha because "he was a humanitarian who told the whole truth to the people.
It is our pride." After a long search, he found a solid white granite rock near Raigiri (Nalgonda District) on a mountainside 40 miles outside Hyderabad.
In October 1985 NTR inaugurated work on structure. For over a year, hundreds of labourers helped the temple architect and builder S.M. Ganapathi Sthapati create the statue. After five years and the expenditure of US$3 million, the statue stood at 58 feet (18 m) and weighed 350 tons, making it the world's tallest monolithic statue of the Buddha.
While moving the statue to the middle of the lake the statue tipped and fell into the lake. After a two-year salvage operation, the statue was pulled out of the lake. On 1 December 1992, the statue was installed on the platform successfully. In 2006, the Dalia Lama consecrated the statue after performing a ritual.