Some places are Ancient Some are Insipid Some are Bright and Colorful Some are Bustling And there are some which are simply "An Exquisite Piece of Art"
Da Nang, in Champa Language, means "Big River." This city has something for everyone and it is pretty tough to decide which are the best things to do in Da Nang. It is a great place to enjoy the city, rivers, mountains, and beaches. However most people end up choosing Da Nang as a transit stop to reach Hoi An or simply skip it in the process of rushing through more popular cities of Ho Chi Minh City, Hanoi and Ha Long Bay.
1. BaNa Hills
To the west of Da Nang are green hills including Bana Hills where you can take the longest cable car ride in the world to the summit. However the prices are steep (700.000 VND) and consumes almost an entire day. If you like adventure, you are gonna love the visit.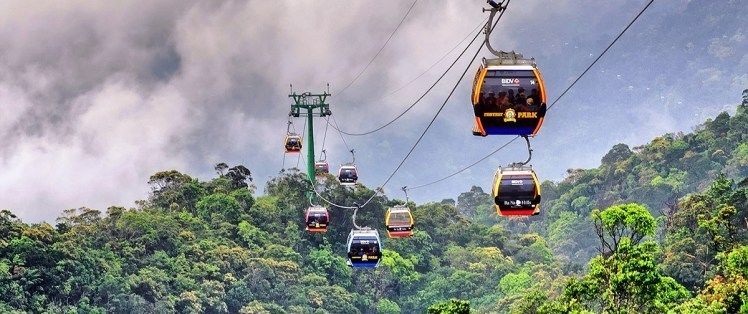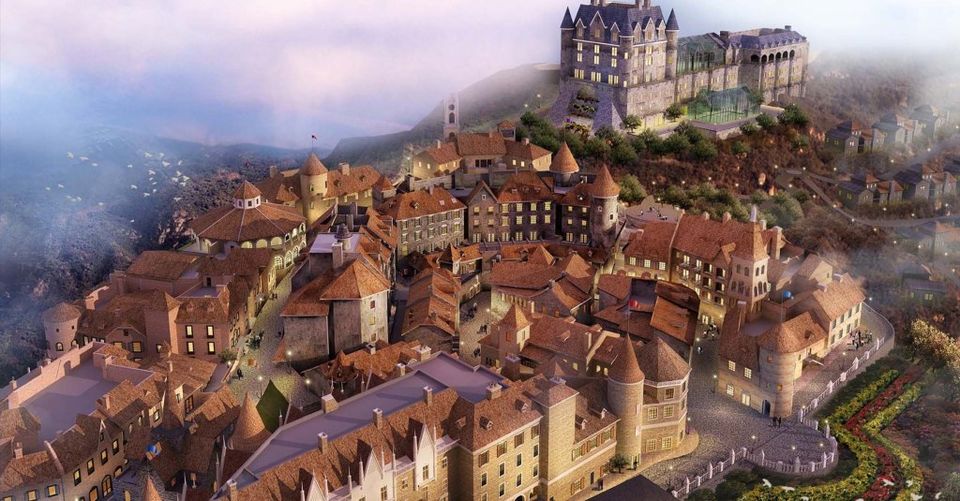 The east side of Da Nang has four beaches - Son Tra Peninsula, My Khe, My An, and Non Nuoc where you find people playing volleyball and soccer. However sunset looks exquisite from the shores of My Khe Beach.The beach road (Vo Nguyen Giap) is famous for its seafood delicacies.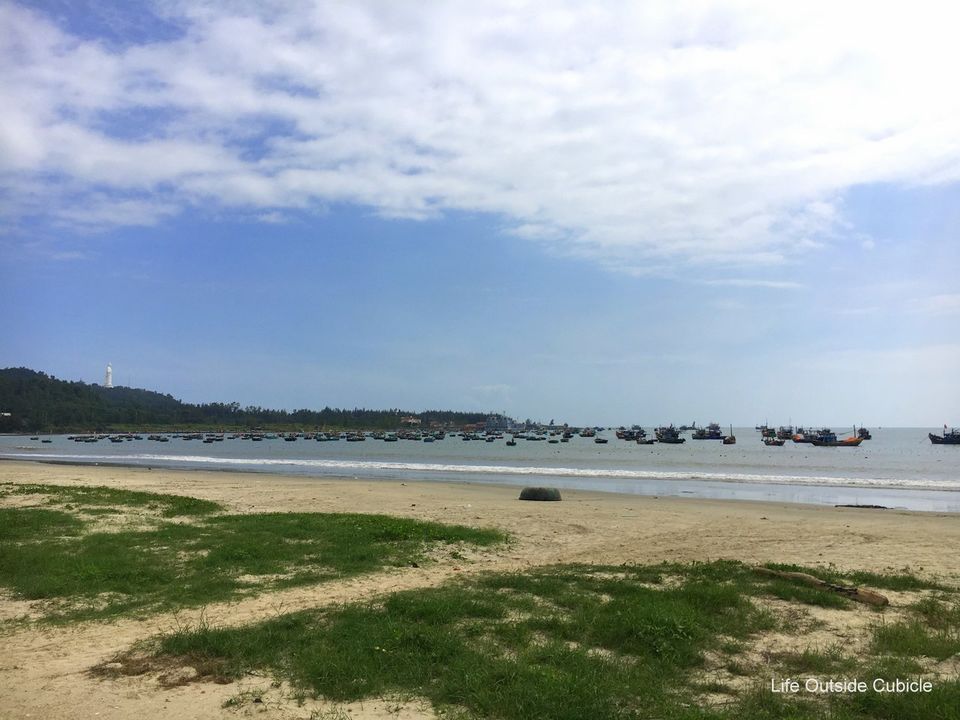 Son Tra Peninsula is famous for its resident red shanked douc monkeys. There is a steep jungle leading to white sandy beaches and then there is a beautiful pathway leading up the hills. Rent a motorbike, ride up the foggy hills, then climb a few steps, and voila - you are on top of Son Tra Mountain. We had a chilly-foggy day, however one can expect panoramic views of entire city on a clear day.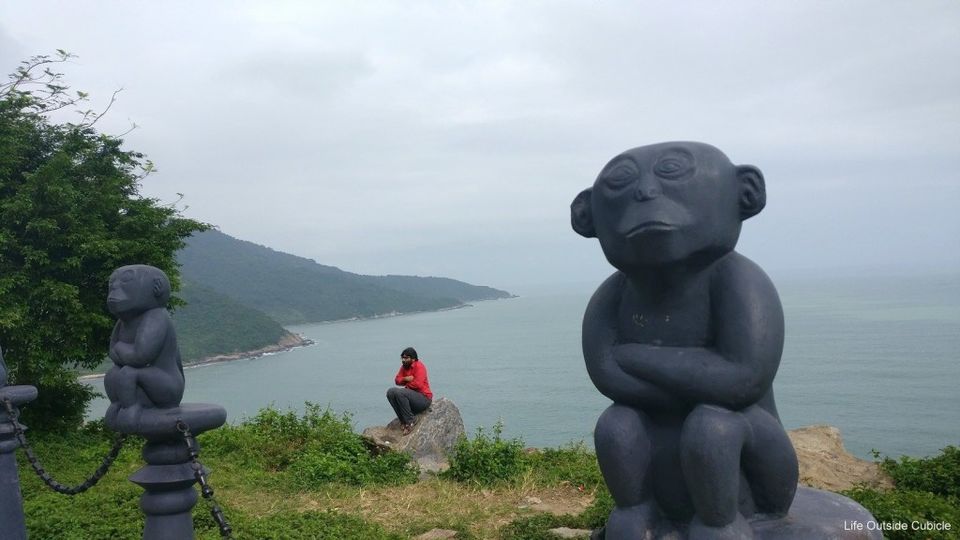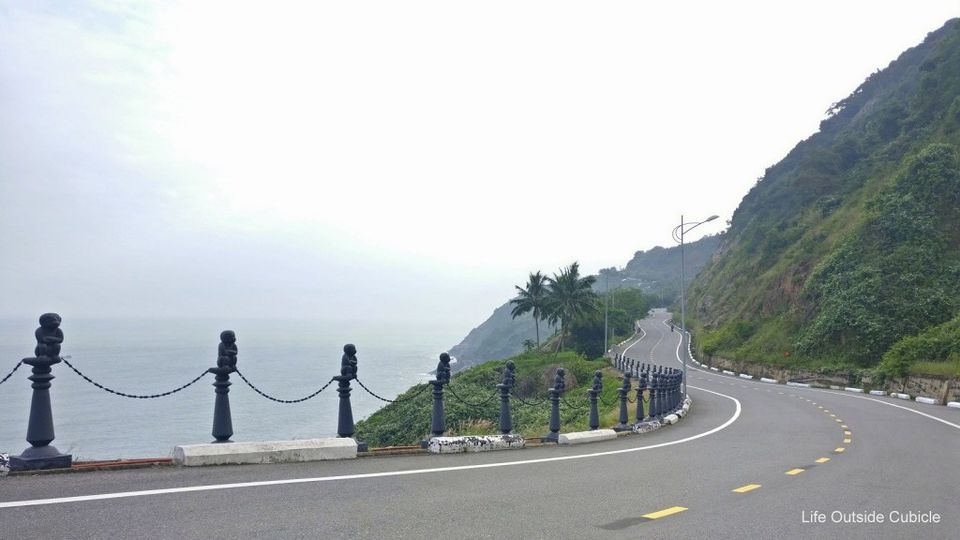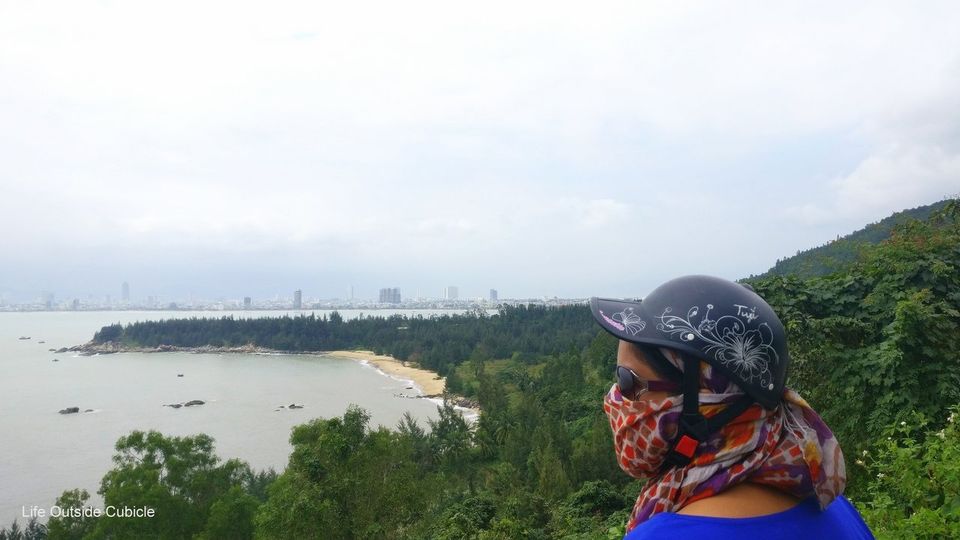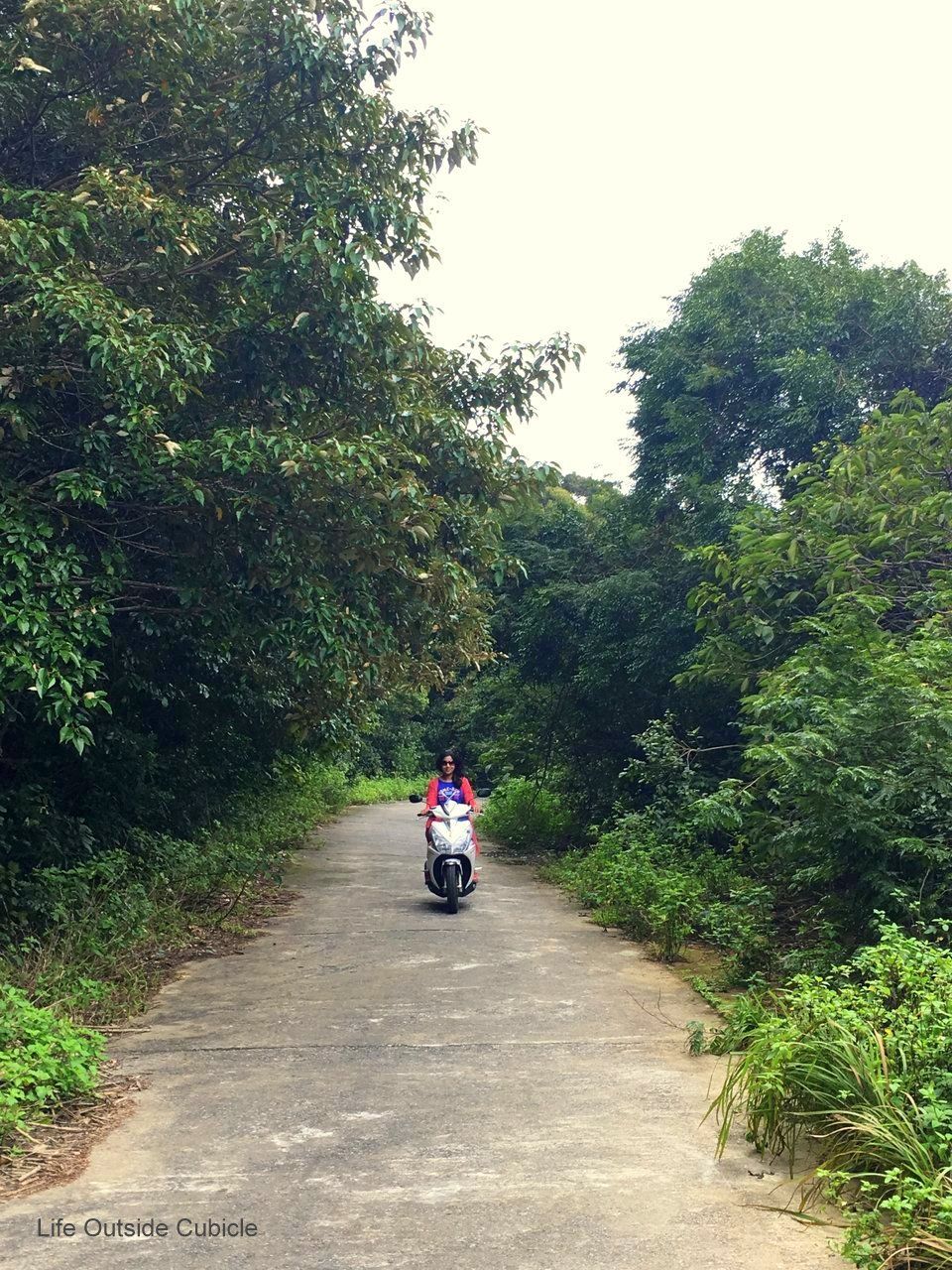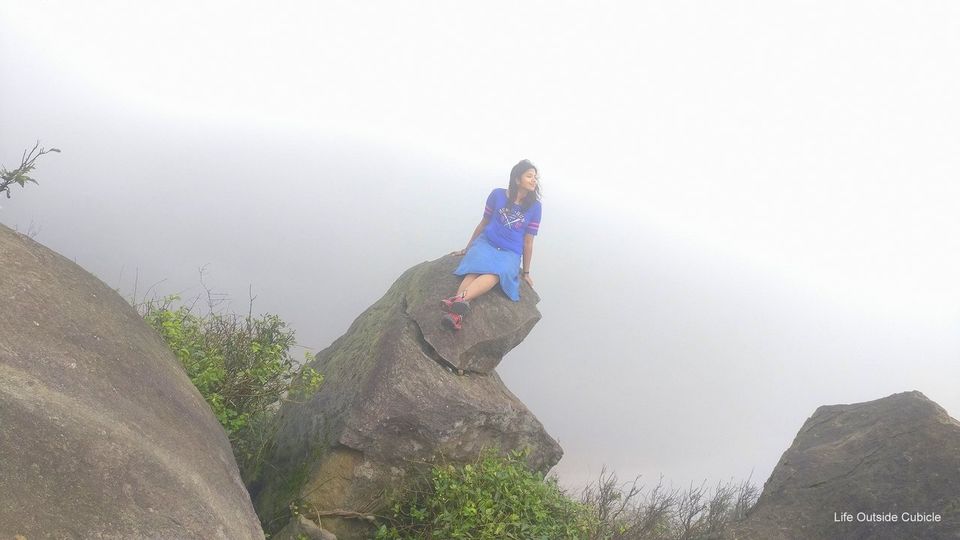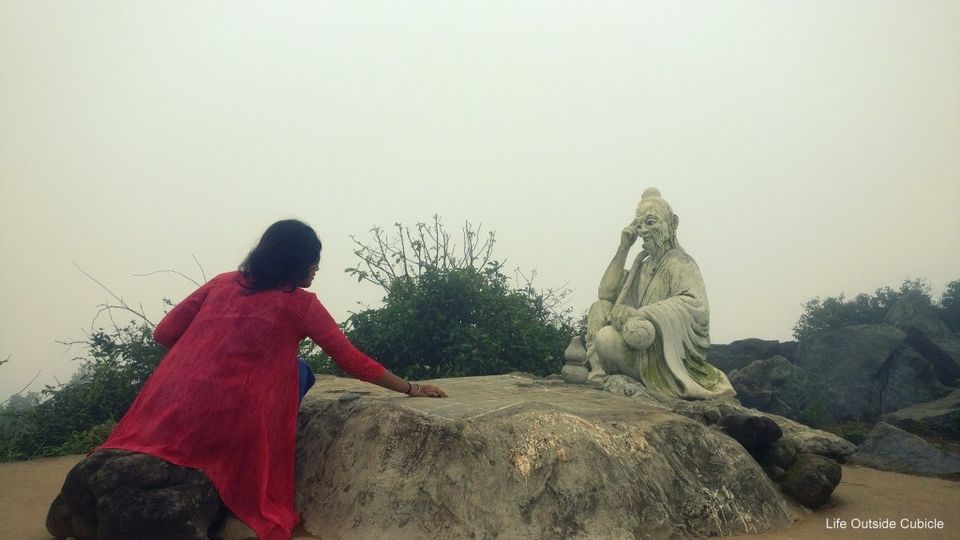 Located at a distance of 9 km from the city center, Linh Ung Pagoda is the largest pagoda in Da Nang city, both in scale and in the art of architecture. The pagoda brings a contemporary style combined with inherent tradition of pagodas in Vietnam. This is considered as a meeting place of heaven, earth's sacred air and people's heart.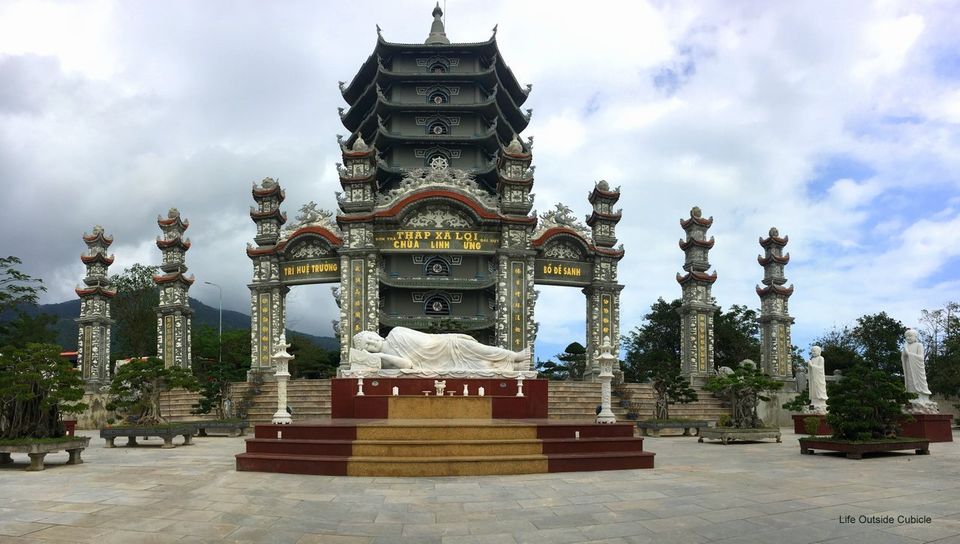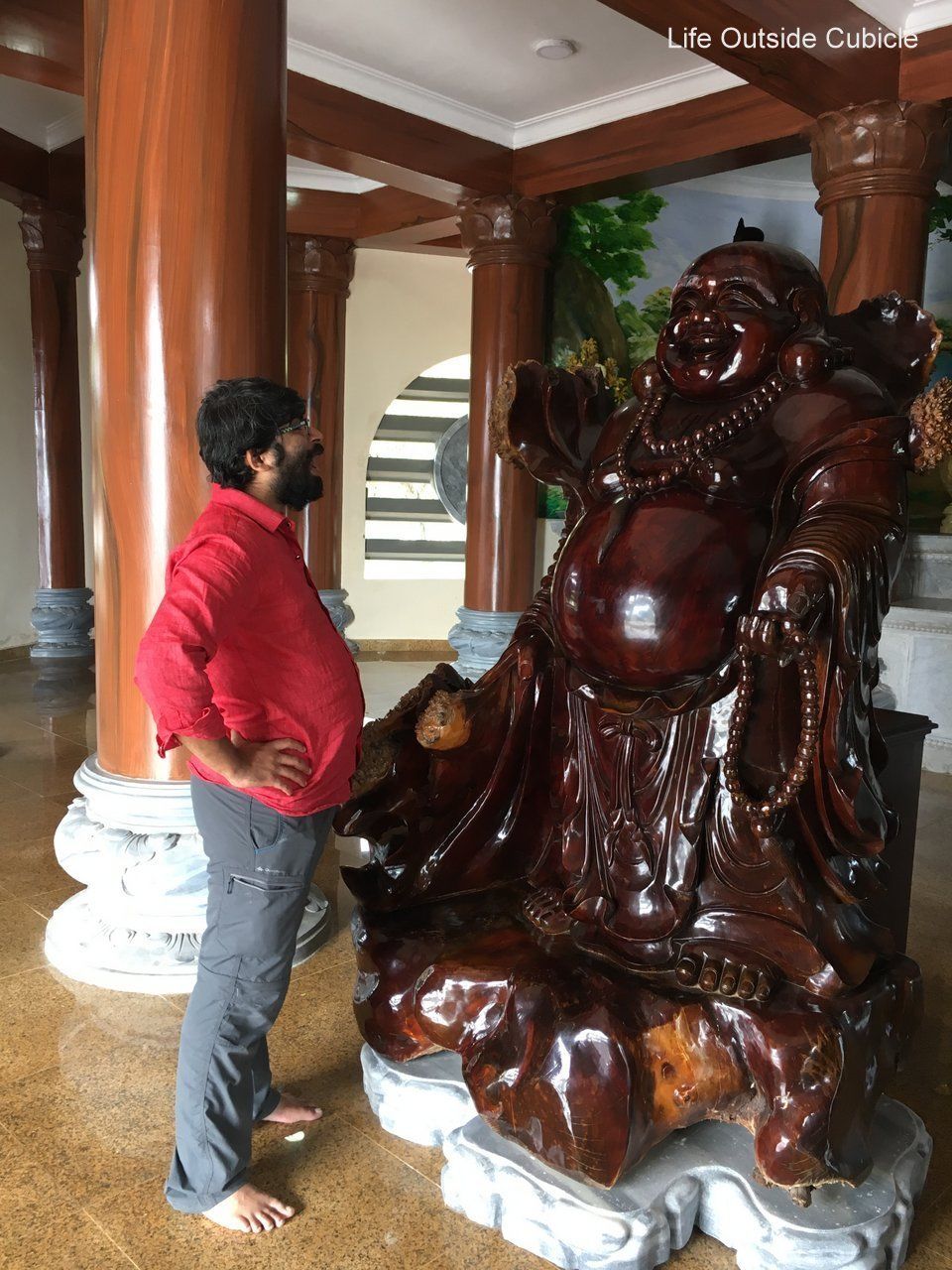 In the middle of the shrine of Linh Ung Pagoda there is a Sakyamuni Buddha statue, the right side has an Avalokitesvara Bodhisattva statue and the left side has a Buddha Tripitaka statue. Four Guardians and 18 Arhats are arranged by a rule to protect the main shrine. Each statue is the embodiment of different emotions "Joy, Anger, Love, and Hate."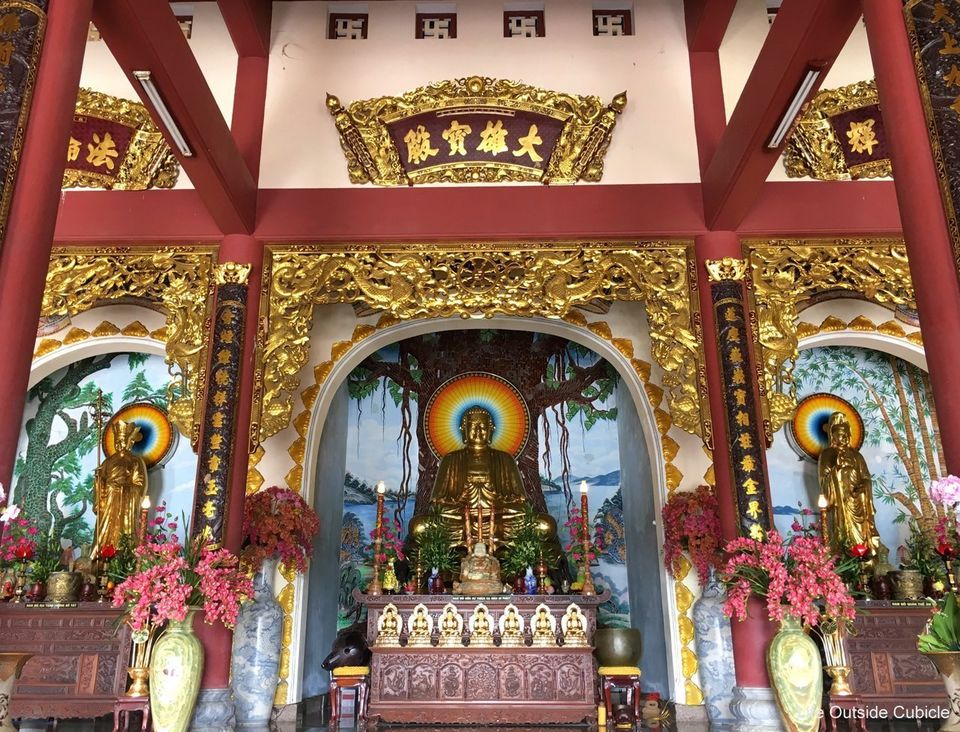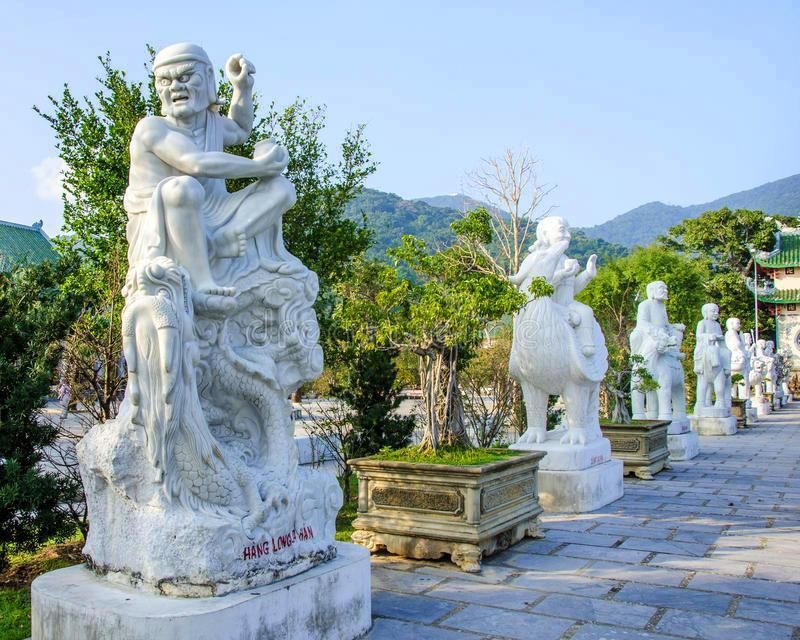 Lady Buddha is also known as the statue of Bodhisattva. It sits on the slopes of Son Tra Peninsula and the pagoda complex was originally built in 18th century by Emperor Ming Mang. The 67 meter tall statue is believed to protect local fisherman during storms.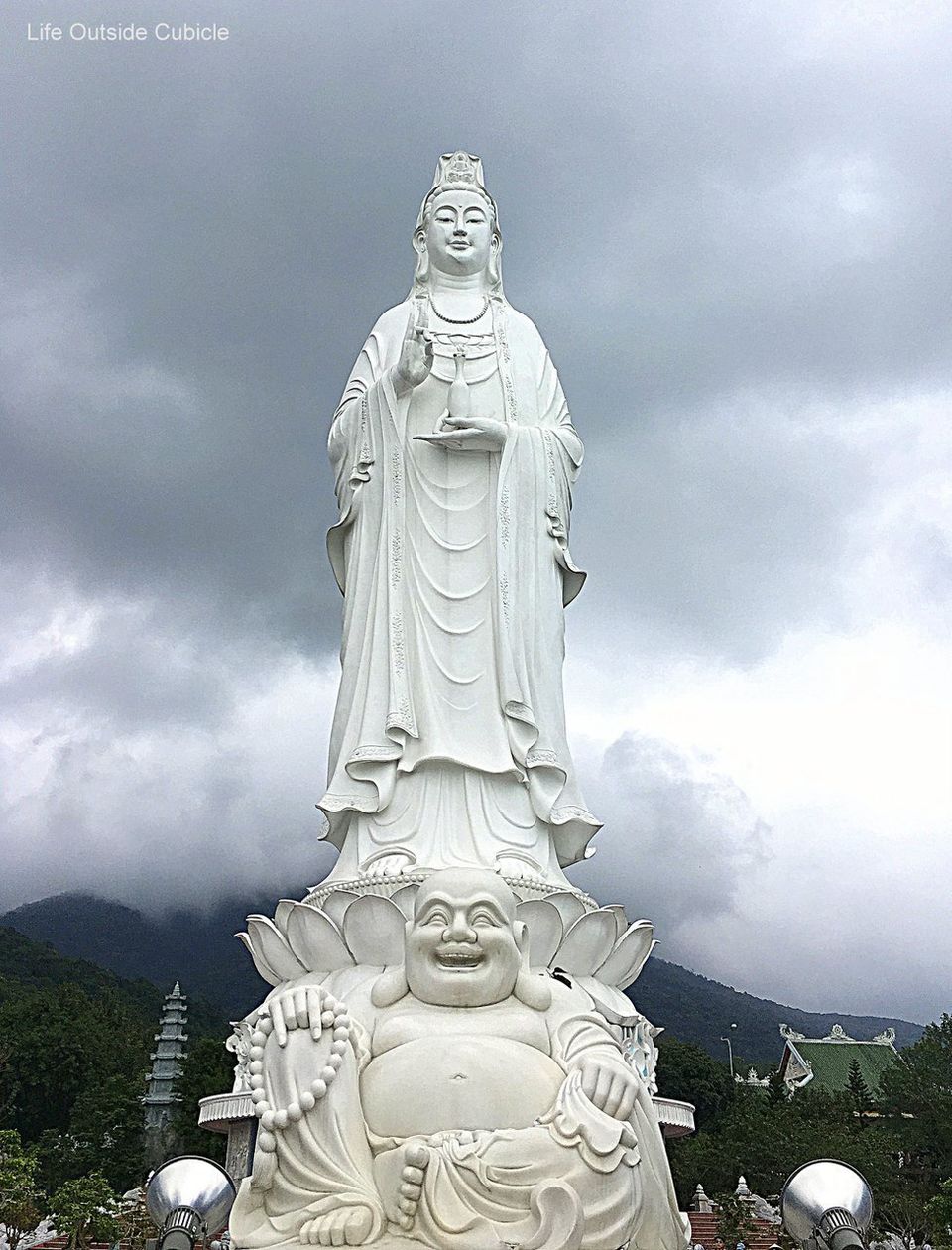 Marble mountain is a popular landmark residing at a distance of 10km to the southeast of city center. The poetic natural scenery, ancient temples and mysterious caves highlight the unique culture, history and spirituality of the area.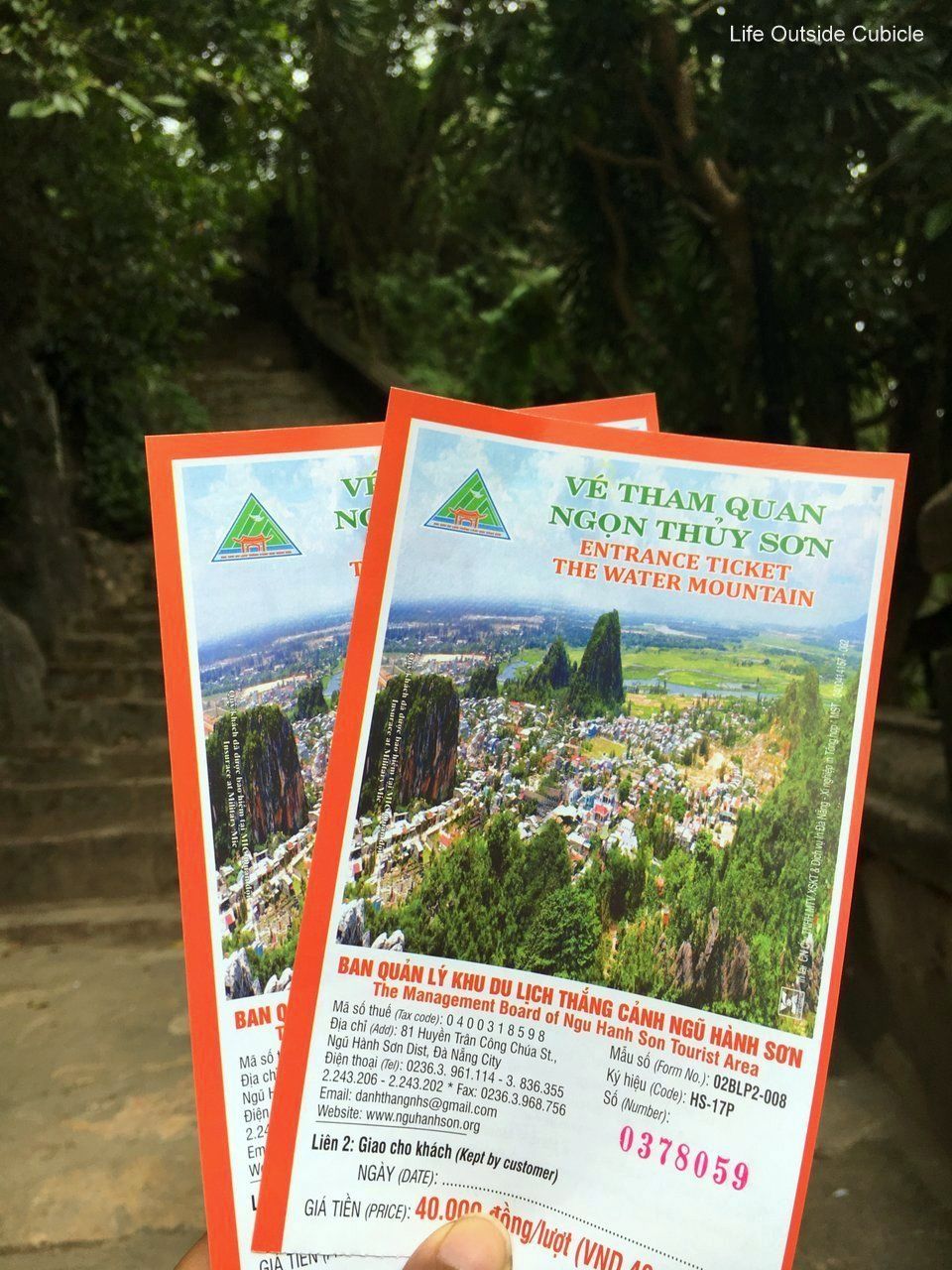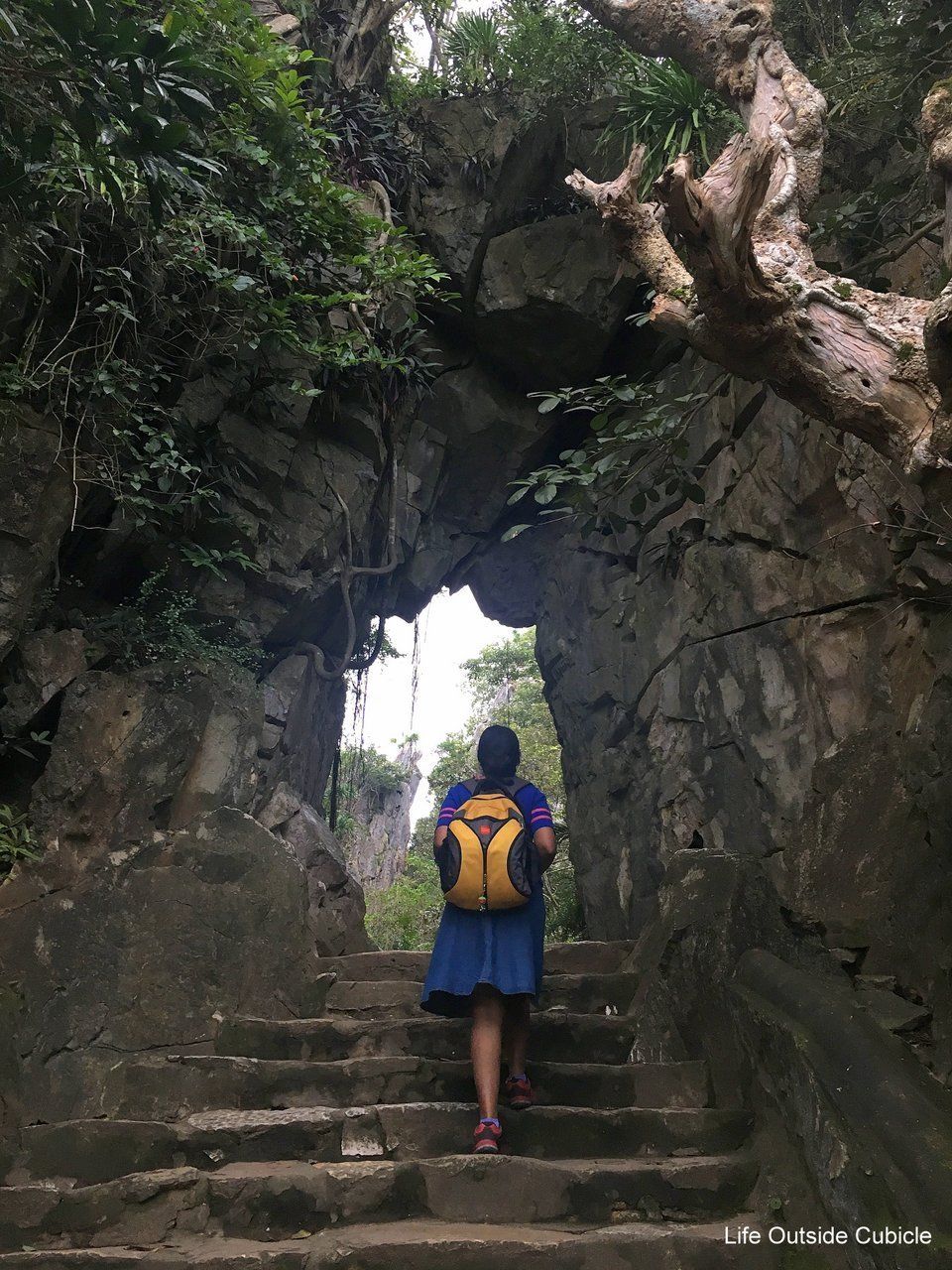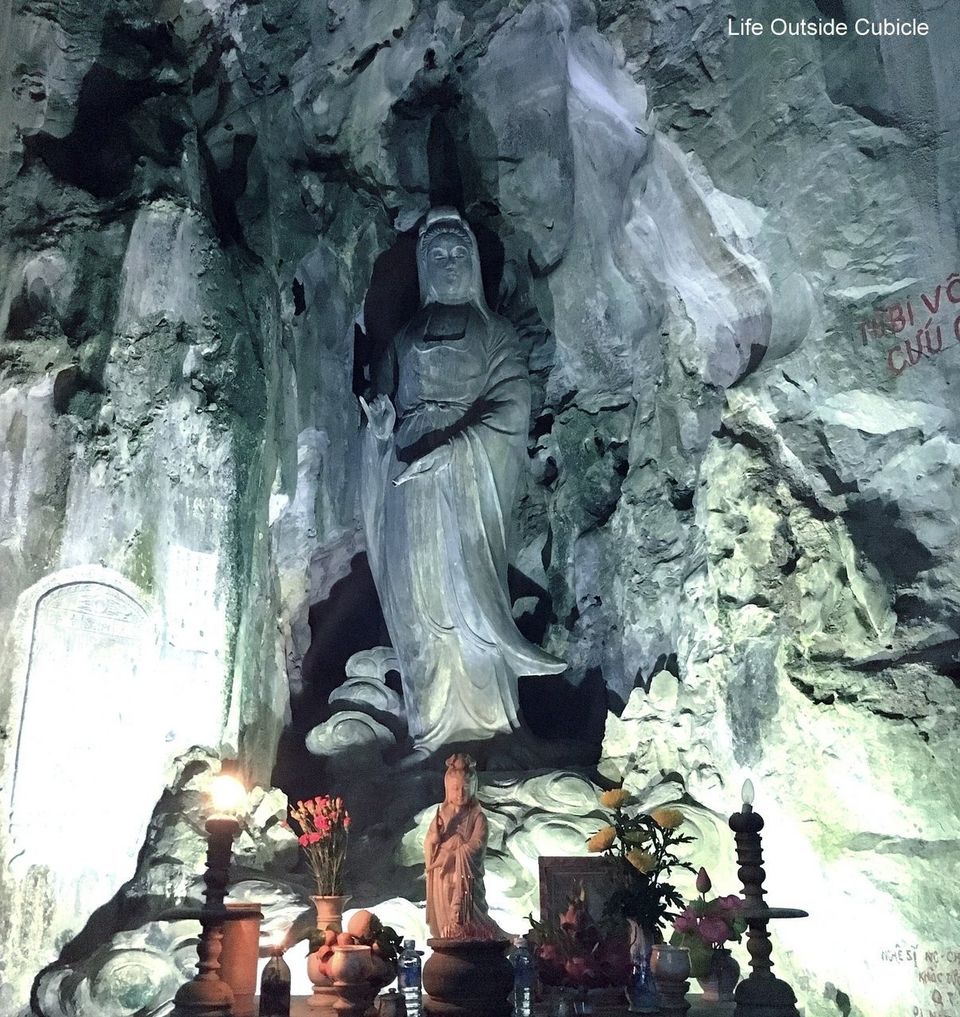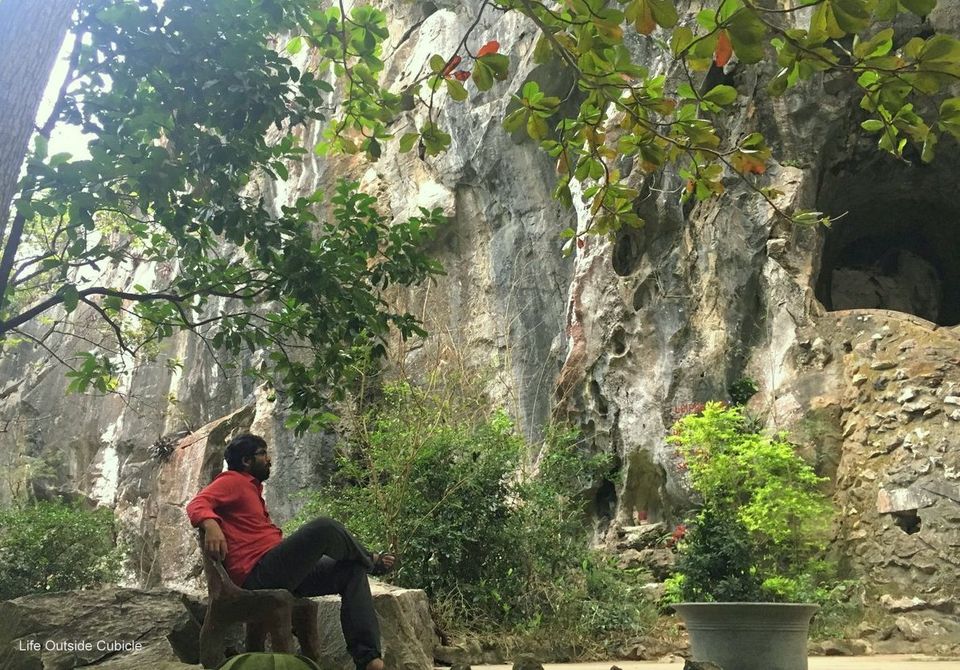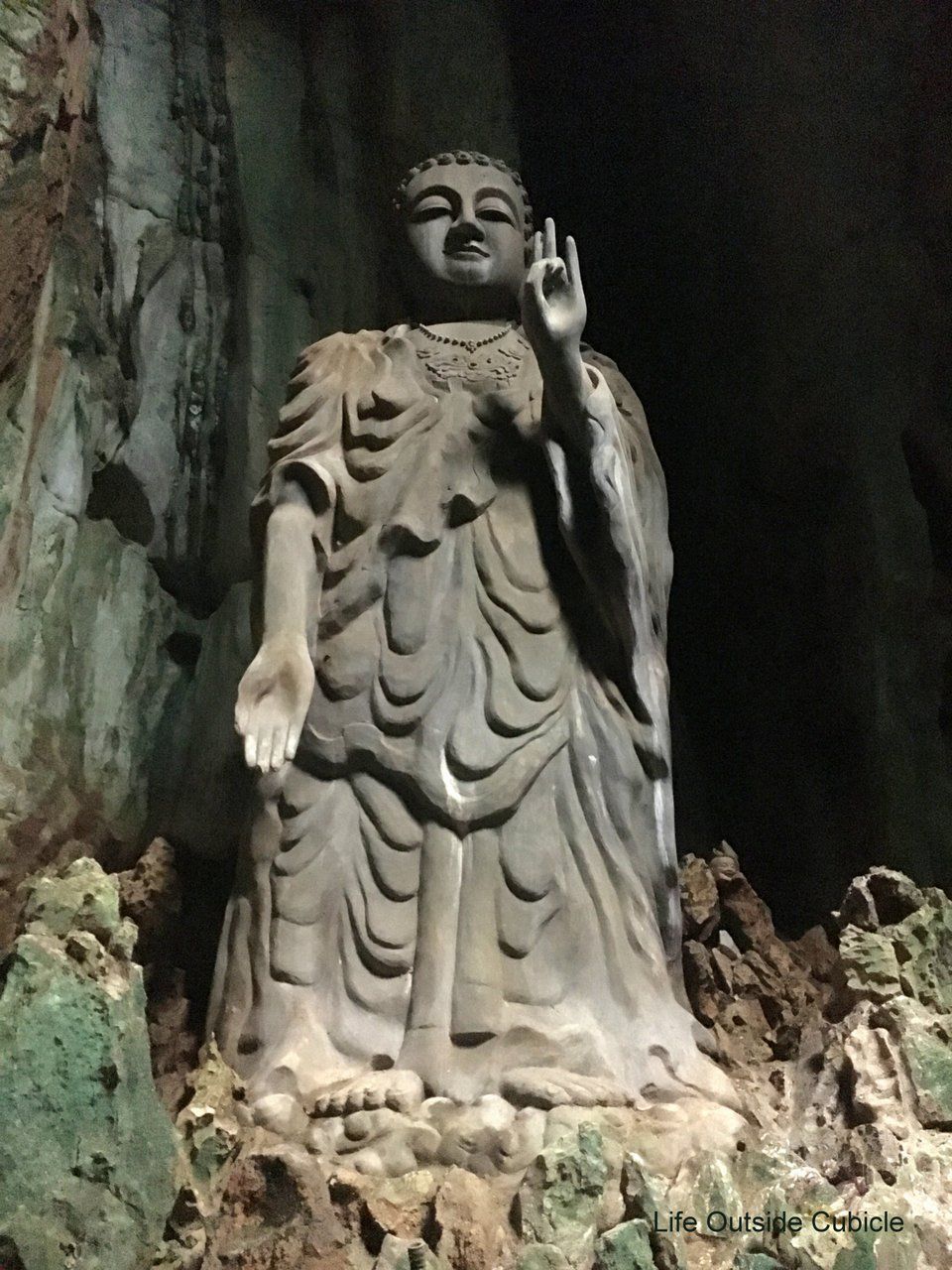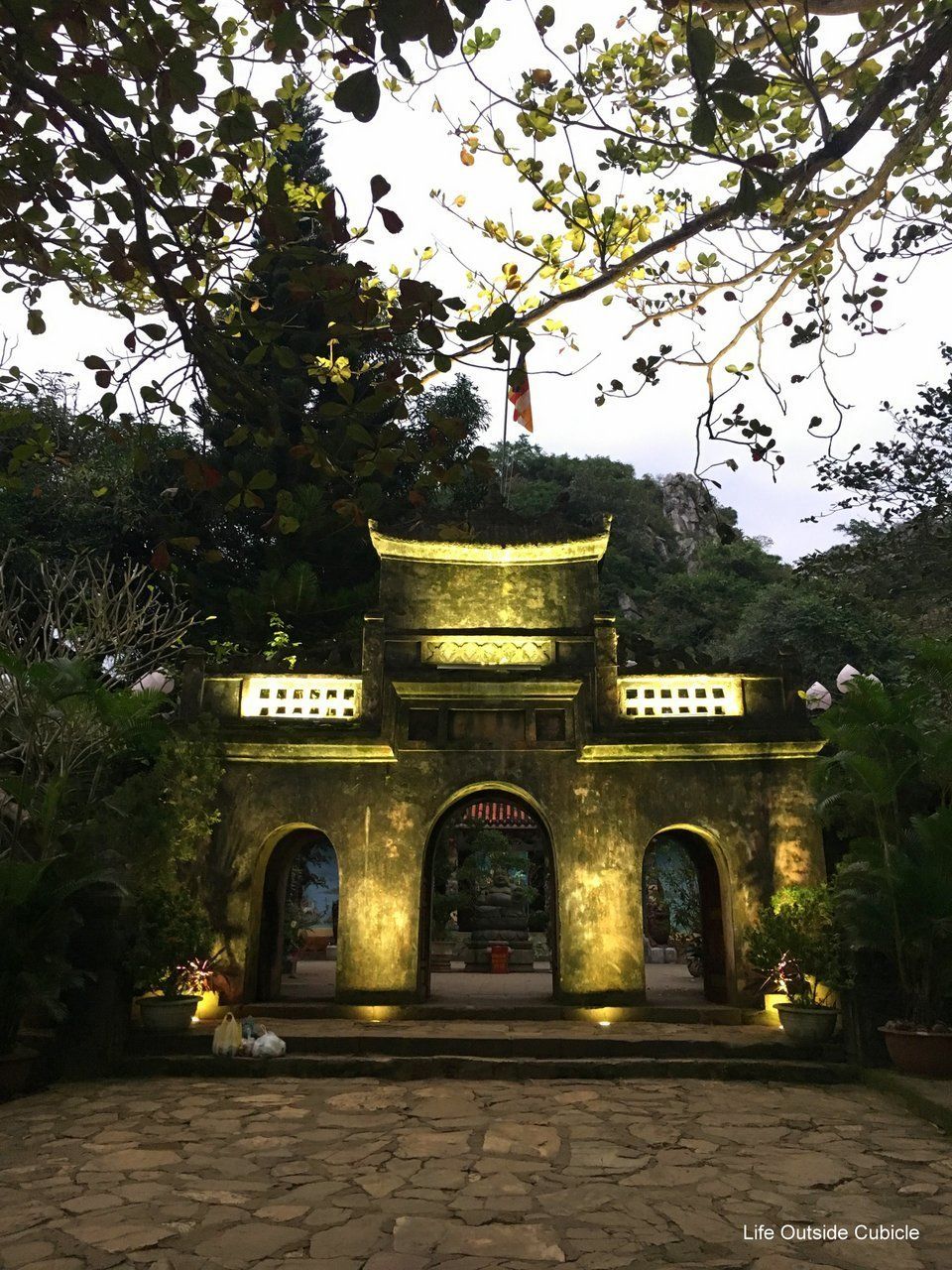 6. Han River, Bridges, and a lit-up city
The Han River boasts several bridges that link the two sides of the city, each trying to outdo the others in their neon-lit brilliance. The city is vibrant, happening and makes you feel elated. Rent a scooter, ride around the city watching the city lights, grab a coffee, and spend time standing on a bridge admiring its architecture.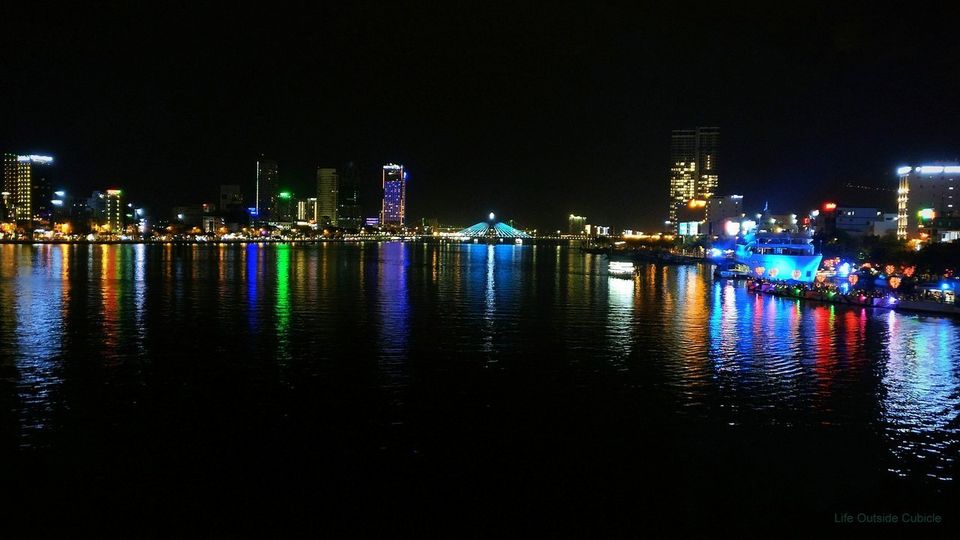 The Dragon Bridge (Cau Rong) keeps changing colors from golden yellow to turquoise blue to purple to green. It breathes Fire and Water at 9 PM every Saturday and Sunday.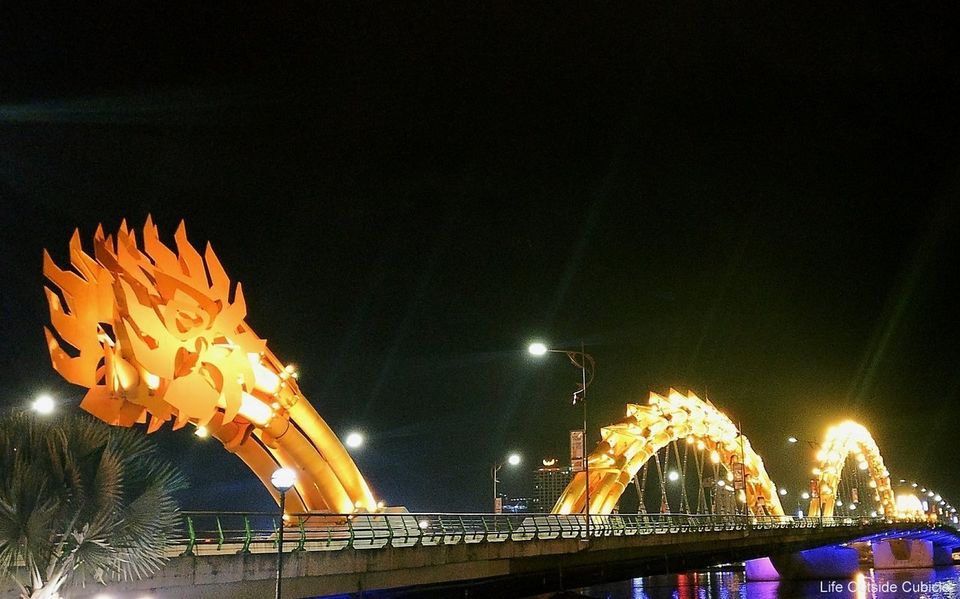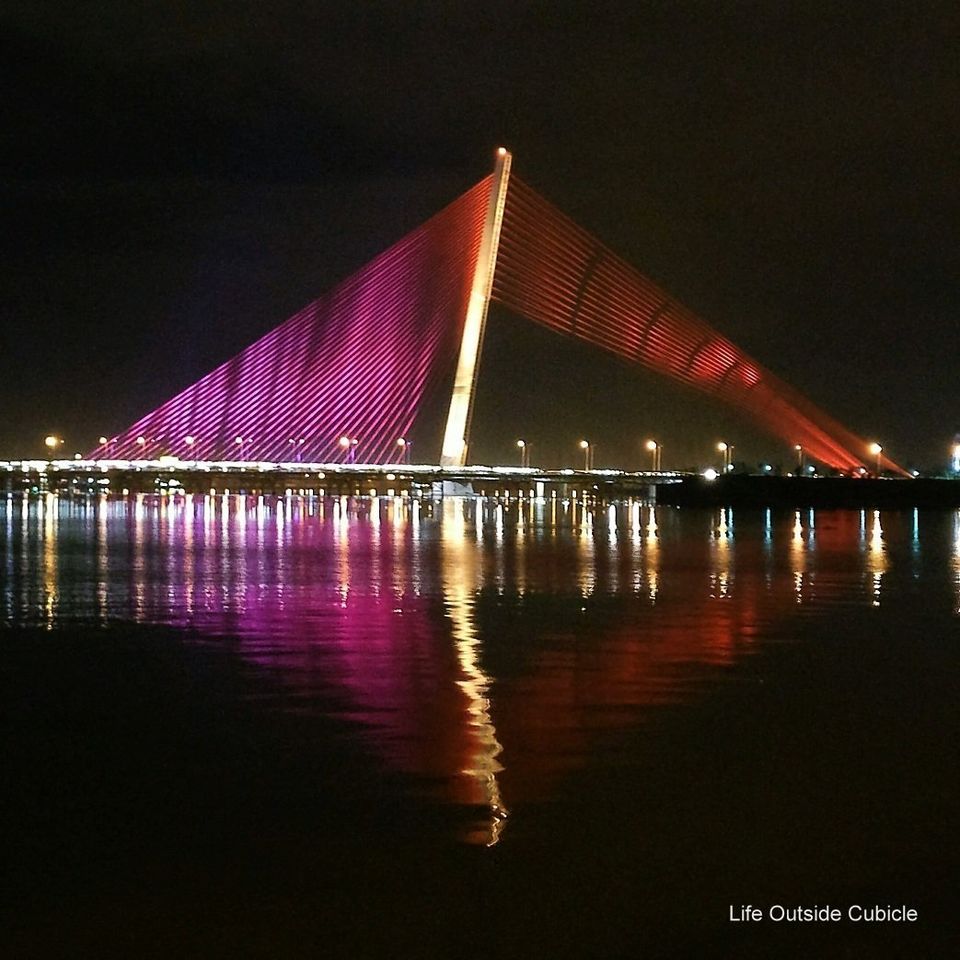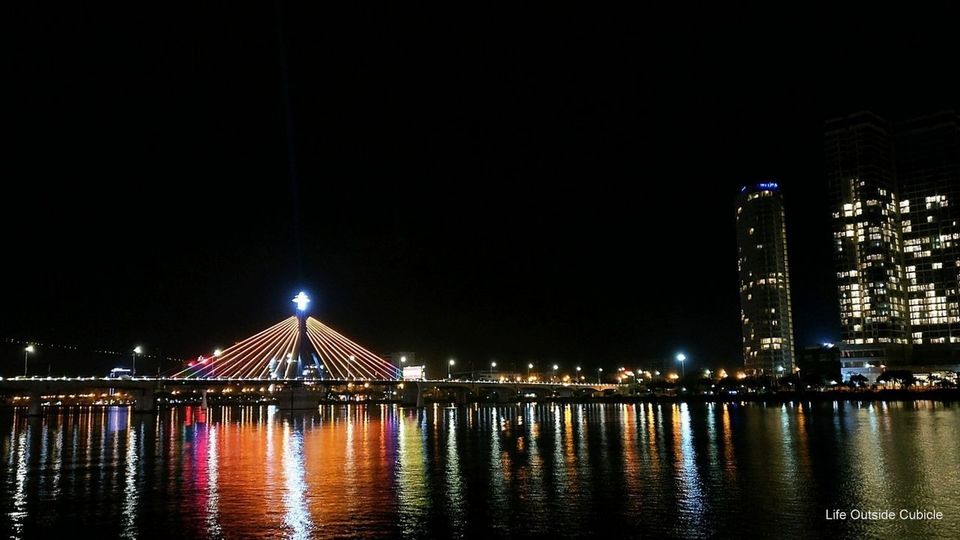 Located along Bach Dang Street between the Dragon Bridge and Han Bridge, the market has a wide range of produce ranging from fresh fruits, vegetables, cakes, candies, coffee, garments, clothes and shoes. You wanna buy souvenirs and do shopping, do not look beyond Han Market.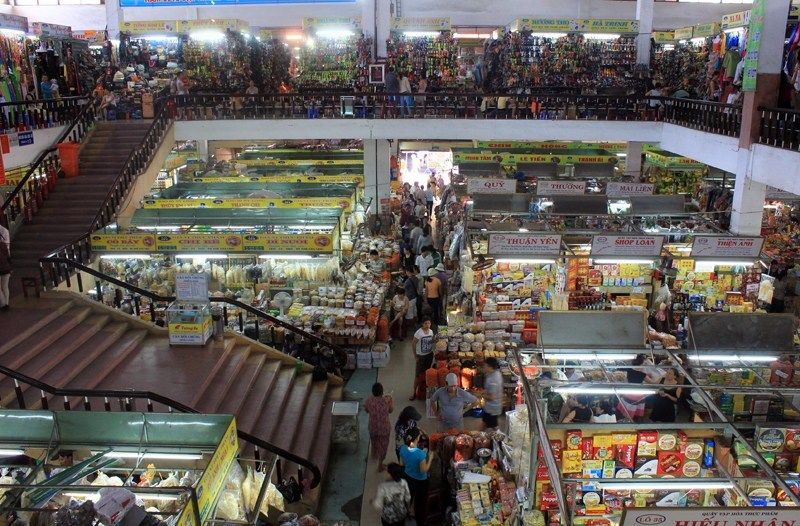 8. Hop on Sun Wheel
10th largest wheel in the world, this Sun Wheel in the amusement park (Asia Park) offers a great view of the entire city. It opens at 4:30 PM and the entire circuit ride is for about 15 minutes. Best time to hop on the wheel is after dark as the entire city will be glittering with multi-color Neon Lights.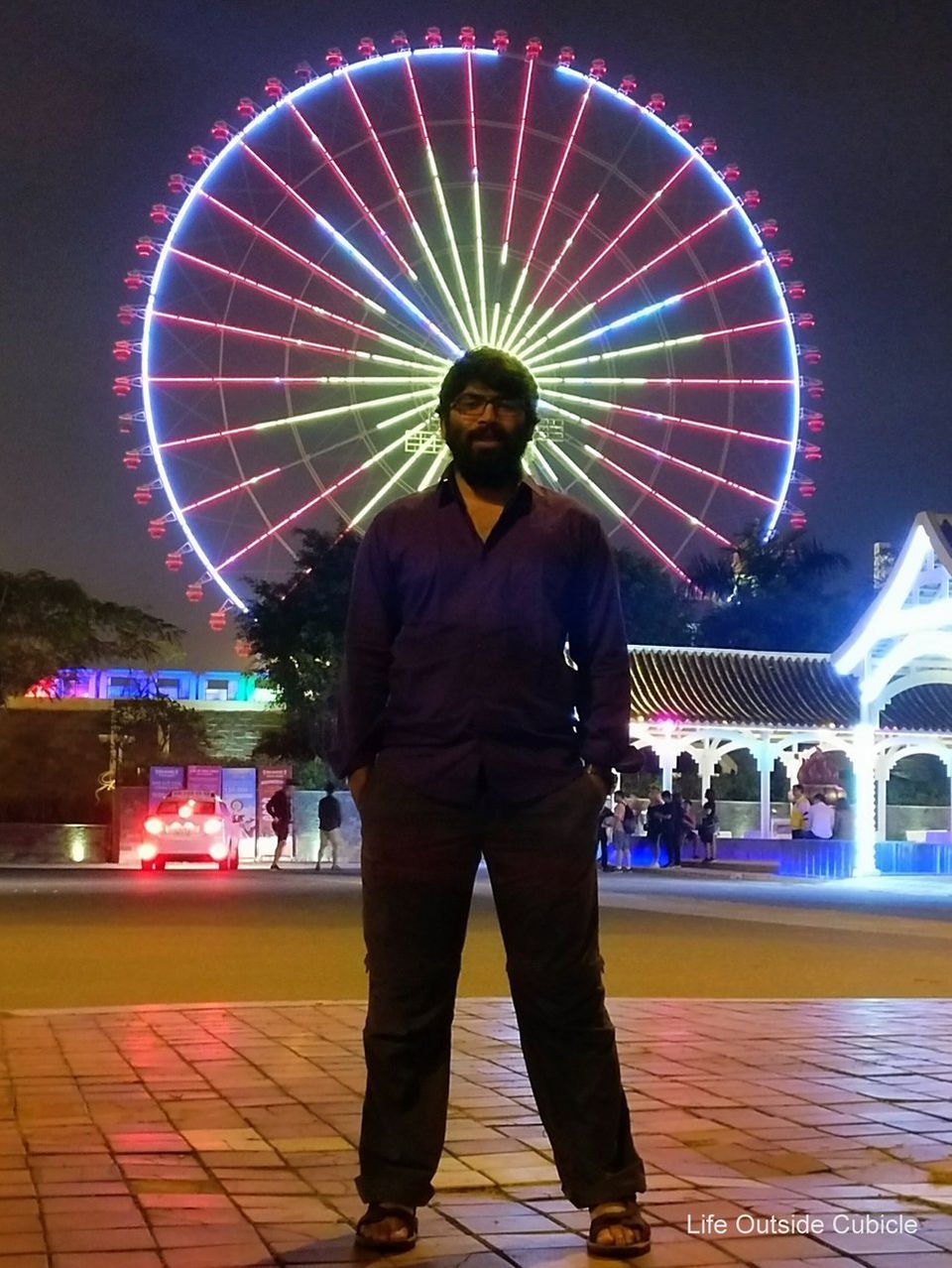 9. Good Food
For Indians and for those who prefer Vegetarian food, Vietnam can be a tough place. The main delicacies are all made of Pork, Beef, or Sea Food. Surviving on Fruits, Vegetables, and bland local vegetarian cuisine will be tough. Da Nang has restaurants serving all kind of cuisines, so everyone can find delicious food at Da Nang irrespective of their food choices.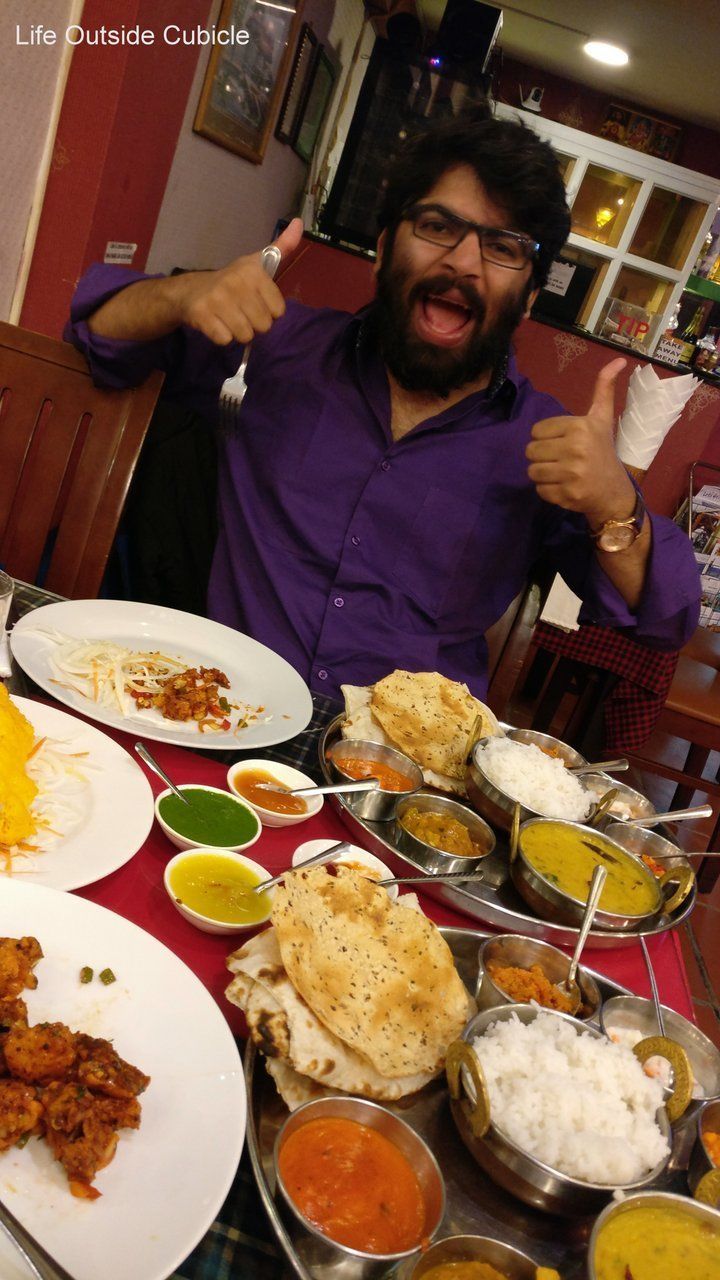 10. Proximity to other cities
It is located within 100 km of several UNESCO World Heritage Sites, including the Imperial City of Hue (94 km), the Old Town of Hoi An (30 Km), and the My Son ruins (40 km). One can rent a motorbike from their hotel and ride for an adventure.
Let us know your views on this fascinating city.
This blog was originially published on Life Outside Cubicle.