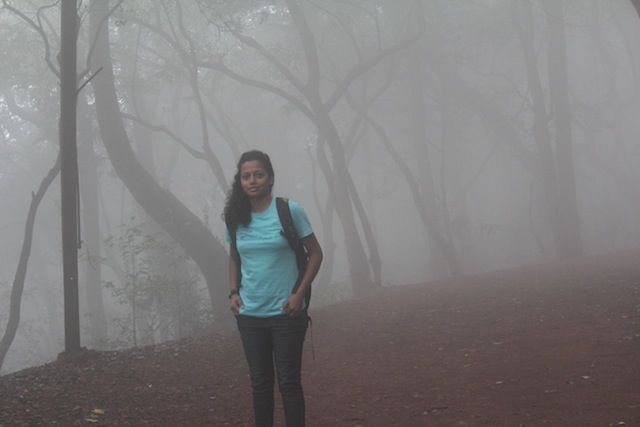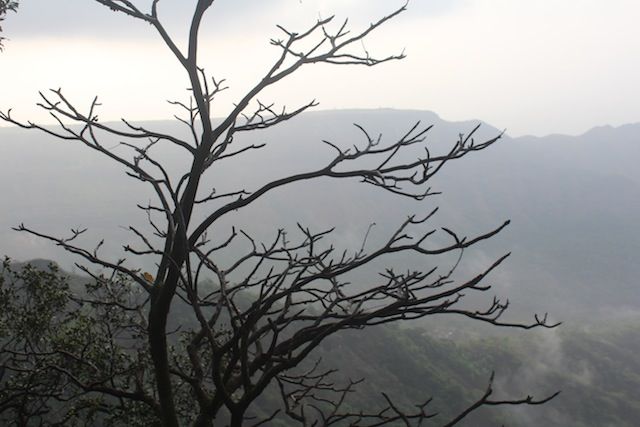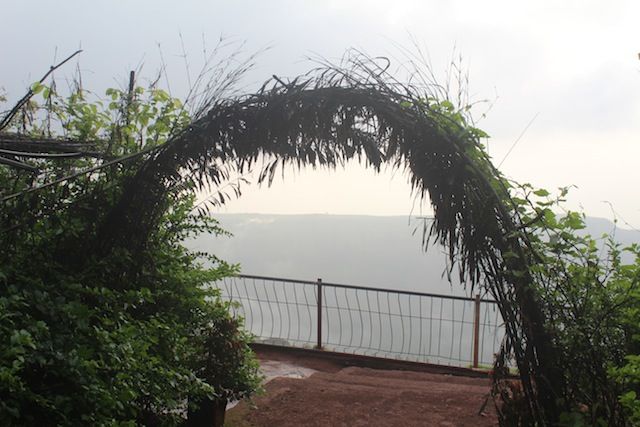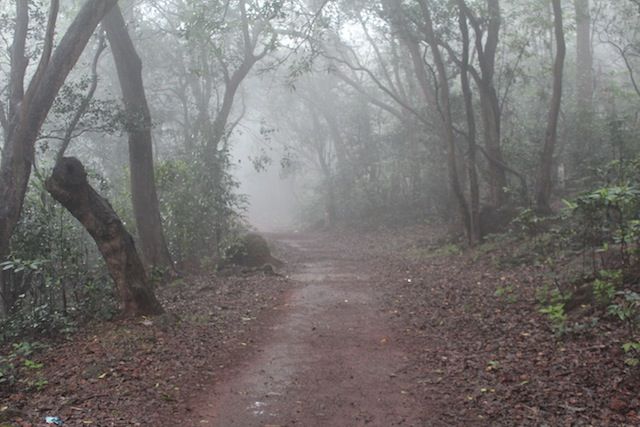 Silence here is loud. It is one of the places in the world where vehicles, of any kind, are not allowed. Imagine a town with no honking, no horns, no motors! That's Matheran. After reading and re-reading about it on several websites, blogs, wiki travel and hearing stories from friends and getting sufficiently curious, I finally made it to Matheran last week. One of my friends Julie and I just took a local train from Kurla Station, Mumbai.
While traveling on a toy-train is just one of the many fun things of Matheran, we also learnt how to 'deal with' monkeys. For the most part, we were impressed by the silence. Walking in thick woods, we realized our shoes had changed colors. They were red now. Brick red.
Matheran is a haven for walkers like my friend and me. We did take the horseback once but we felt like we were exploring a city on a two-wheeler. We wanted to touch and feel the place. And we did.
The absence of noise, and for that matter, any sound if you go deeper into the forest, opens your ears to some melodies. I still remember the 20 minutes we spent at the edge of Sunset Point, Matheran listening to crickets. At one point, I felt like it was a Hunger Games scene and I positively was hearing what sounded like a mockinjay. They were possibly the most peaceful 20 minutes of my existence.
Yet there was beauty we were still to see. We woke up next morning around 6. The sunrise is usually 6.15 but it was cloudy and we were advised by locals to not bother. We still wanted to see Alexander Point and Rambag Point. The SunRise point was closed due to bad roads.
By this time, we had grown adept at walking and exploring the woods. However, the fog completely took us by surprise. We could only see until a few yards, the rest was a white thick fog. The forest looked mysteriously dark and haunting. And the song of the mockinjay-sounding bird made it ethereal.
As we looked down from Alexander Point, the fog cleared, as if for us. And we beheld the most spectacularly green mountains, in different shapes, and a deep valley laid in its splendor before us.
The chai at a Rambag Dhaba made it complete. Now when I look back, the memory of that place looks like an amazing dream. When I look at the pictures, I feel like – is this place real? Did we really see this? It's a trip every Indian must take.
Where to stay: Resorts like The Verandah that has hammocks or Gujarat Bhavan that has naturally looking homes. Prices range between Rs 3000-10000 per night per suite.
What to do: Walk and walk. Try the horseback but don't depend on it. There are 70 different points to look at the valley, the sunrise and the sunset. Get a map. Talk to locals.
Beware of: Monkeys who would prance at any sight of food or plastic bags resembling food. If you try to feed them, you will invite a whole population.