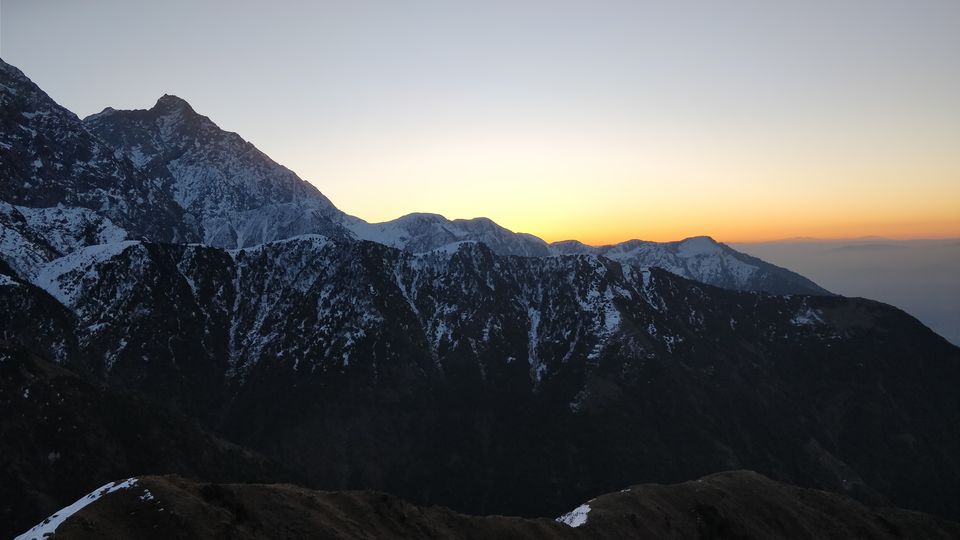 It was around 07:00 am in the morning. we could listen voices of people about the sunrise. while sleeping position in our tent. I raised voice if anyone of us has woke up.
Habib, Khush had replied to my question. We thought about the cold weather but, our excitement took over our worry about weather. Avinash was not feeling well. According to him, he was feeling too cold. so, he didn't woke up to see sunrise.
Me, Khush and Habib went outside of the tent to see the beauty.
The beautiful sunrise had some kind of energy which made our excitement level to the next level. Take a look at the above instagram timelapse sunrise video.
we had clicked many pictures. we can see snow all around us. This was the coldest morning we all were facing.
Since, we all were here to live this moment. we didn't find time to realise about the weather. But, it was freezy morning.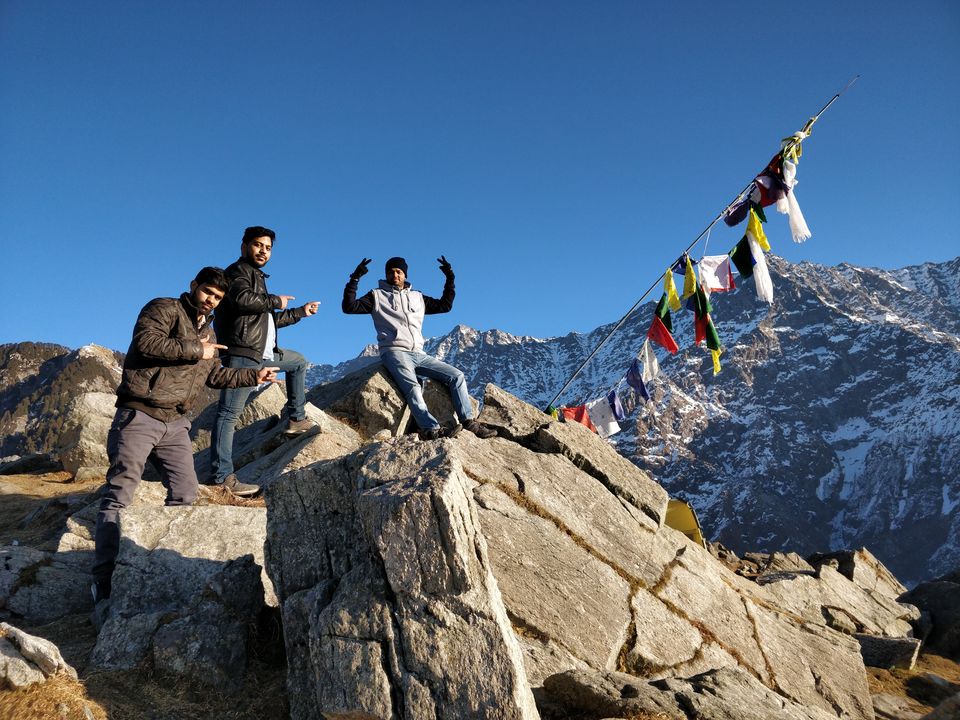 After sometime, our 4th champ woke up and he went crazy at clicking pictures. We could witness high quality crazyness amount the people in the whole bunch of group.
Once our breakfast was ready, our guide as usual with smiling face informed us. Believe me it took around 2mins. and maggie has lost his hotness. We had to chew fastly to eat the hot maggie.