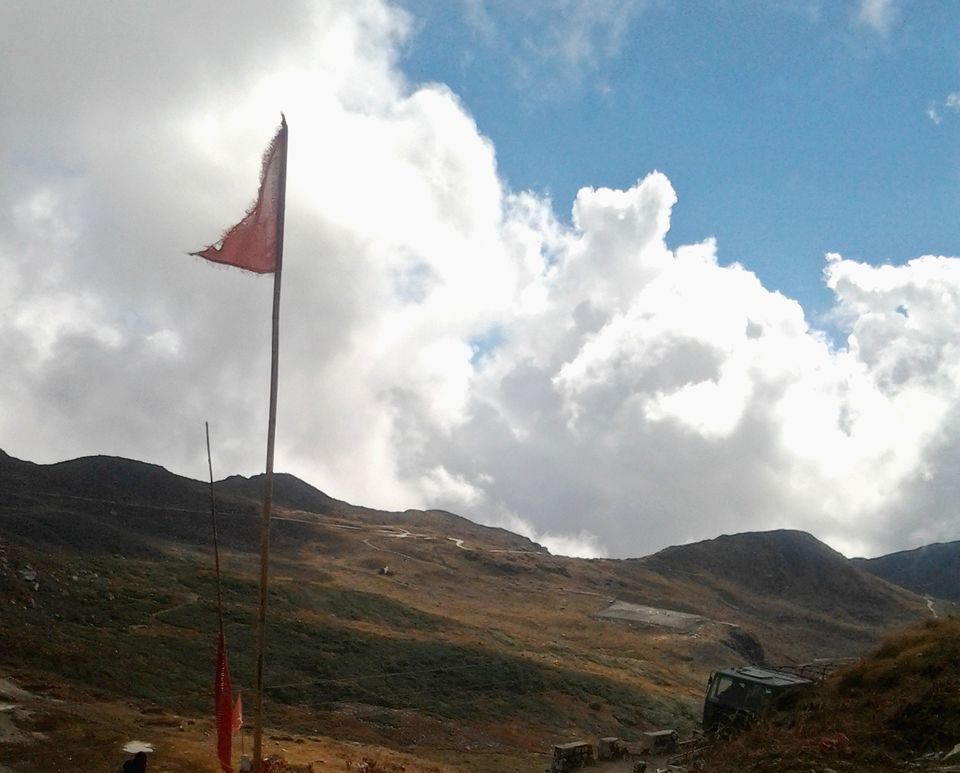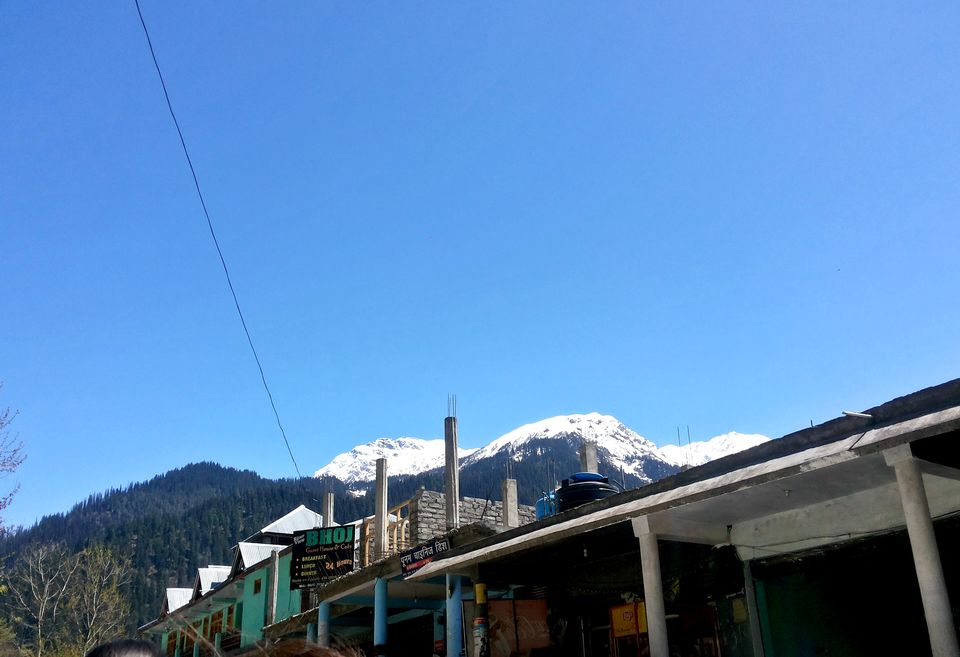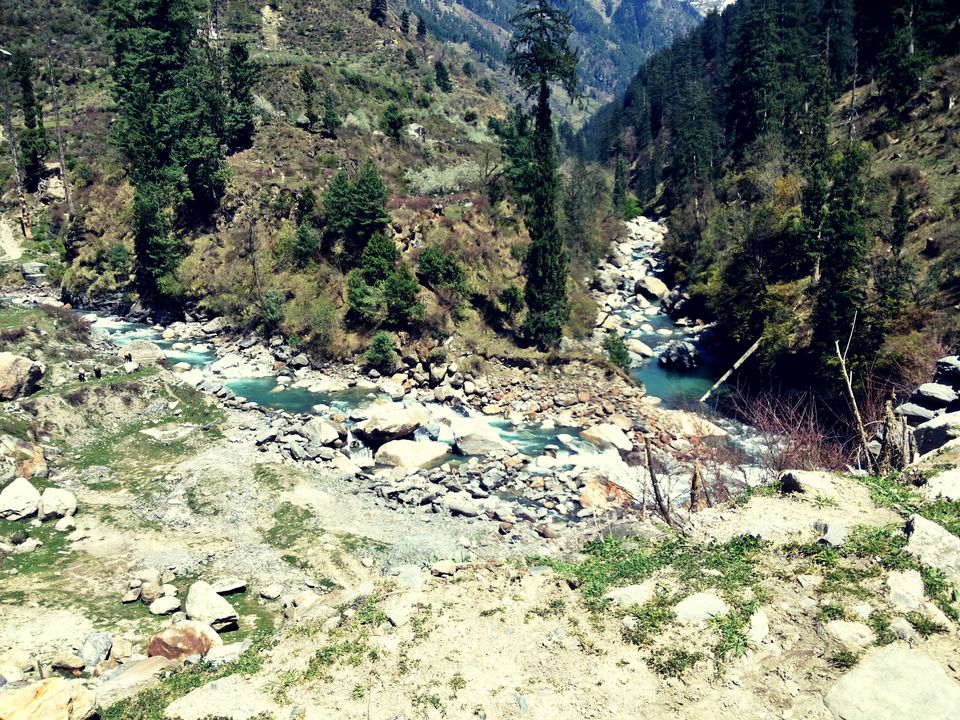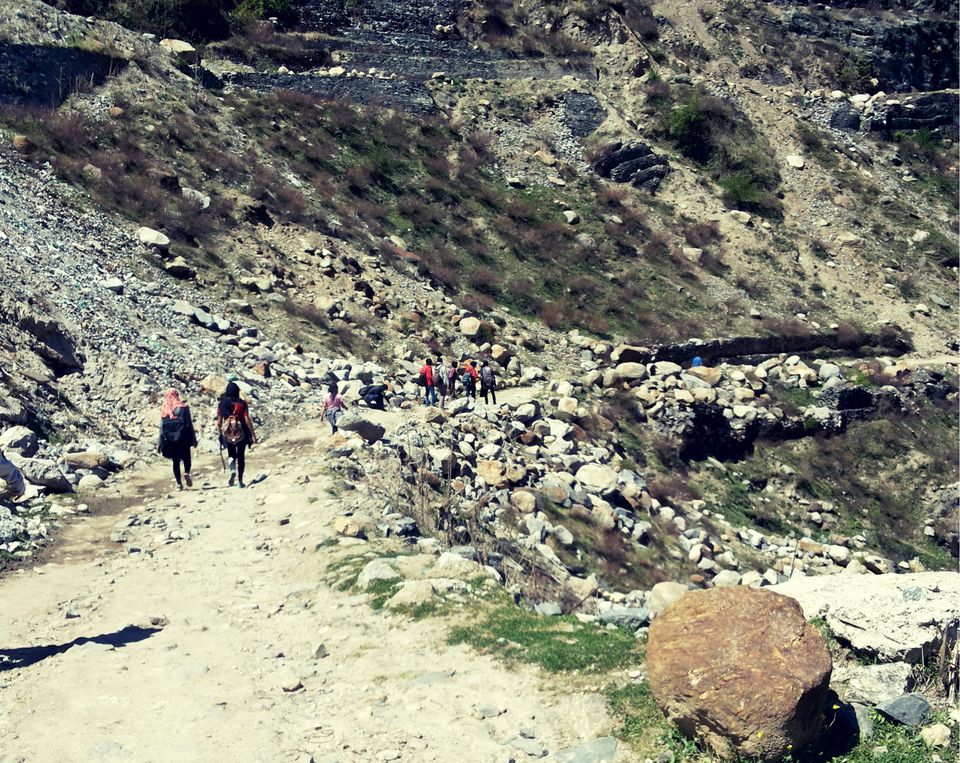 I have always wondered about the faith people have in God, All those people with their strong faith and belief. All those saints and sages, those hopes tied to the banyan trees.
Going through these shady thoughts I realized it's time for me to start a new journey in order to understand some part of those beliefs. With all these questions I started "Mussafiri in Shivkhodi ".
Shivkhori is a 200 m long natural cave amidst lush green mountains at 3.5 Kms tracking distance from Ransoo, the base camp of Shiv Khori.A place with hundreds of legends attached to it and that is what makes it more mystic.
We reached their by train which  dropped us  at katra railway station.In our way we enjoyed the scenic beauty and not to forget got the view of 7 big tunnels and 30 small and big bridges.Once reaching the station you can freshen up in the waiting room upstairs if you want to start your journey from there only.                                                                                                                                                                                                                                        You can also feed your empty stomachs with the railway restaurant situated beside the resting room.A small restaurant with glass view seating.The menu is full of variety ranging from south Indian food to Italian pizzas.I'll recommend "special thali",you can go according to your own taste.
After getting rejuvenated ,We took an auto to the bus stand(Rs-50 to 80 ) and from there we booked our tickets for Shivkhori(tickets are also available online).We took the morning bus as we wanted to complete the journey in one day only.these buses stops at various places showing some local tourist spots.(believe me!its worth the time).  After half of the journey we stopped at a Dhaba ,the food was amazing .They made fresh food for bus passengers only.They have limited but delicious food.We took the grand thalli it was enough for two people.After half an hour a halt we moved towards our destination.
After 3 and a half hour of journey we reached Ransoo and started the trek right after it. It is a short trek of 3.5 km with beautiful  hillocks and majestic streams of water.The way is easy you just have to follow the river.Wear comfy clothes it's not cold until you reach  the top.The path is not tough but tiring! In between we passed through small villages and a temple where the priest offered us their famous"mishri prasad".
After almost an hour we reached our destination-The Shivkhori cave.  NO CAMERAS ARE ALLOWED INSIDE,a board stated that.
There are two ways to go the cave first one is long and the other one is the short one.TAKE THE LONG ONE,you'll never regret it.We entered the cave and found out what all the buzz was about.One cannot believe its natural cave.we struggled our way to reach inside.
It's a snaky cave ,sometimes the width of the cave decreases to half meters, sometimes it becomes too narrow,there are natural stairs too,sometimes we literally had to crawl.The whole path a bit dangerous and too much adventure.It takes your breath away.Each step a death toll (surely exaggerated). But what we felt there is extraordinary.
It's like you are going to explore some sort of mystery and you don't want to stop.It's a hell of a journey almost of 150 mts  and then we reached inside . The people there will tell you about all the legends there. I won't spoil the surprise. Coming out of the cave you won't remain the same.The story about the discovery of the cave is not in records, There is only local myths about it.
We came out of the cave after exploring as much as we can, it took almost half time to come back to the town.the same bus took us back to Katra . We had our tickets on the same day so we make our way fast to the railway station and boarded the train. After so much of everything we just slept our remaining way.
I didn't get any answers there, just one thing. CLOSE YOUR EYES AND IT'S ALL MAGIC!
The Grand Budget (Rs-1650/-)
Train tickets from Delhi to Katra Rs-350/-
Food at railway restaurant Rs-200/- per person
Auto from railway station to bus stand Rs 50 to 80/-
Bus tickets Rs-250/- from Katra to Ransoo
Lunch at the Dhaba Rs-150/- per person
Chai coffee while returning to Katra Rs-50/-
Dinner at a hotel in Katra Rs 150 to 200/-
Auto from Katra to railway station Rs-50/-
Train tickets from Katra to Delhi Rs 350/-