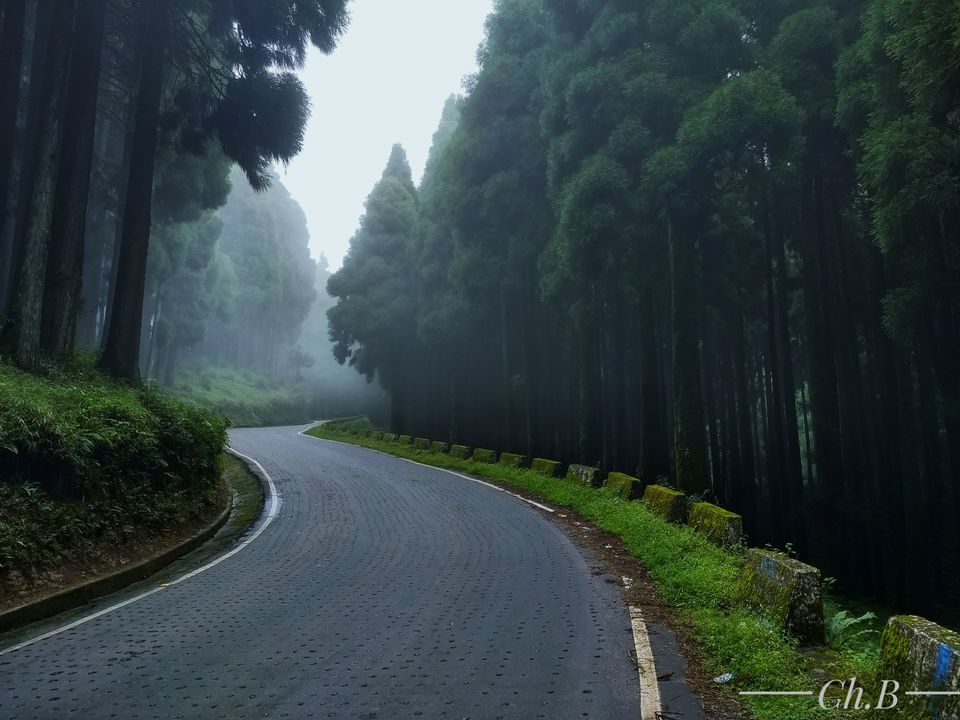 Searching for an escape from my everyday life and longing to see Kanchenjunga brought me to Lepcha Jagat, a small village located at an altitude of 6956 ft about 18km away from Darjeeling city. This place is so close to the city yet has its own peace of charm. That's why I chose this place as my very first solo adventure. I planned two nights three days weekend trip.
Day1:
Upon reaching NJP station at 9.50 am on 22nd September, my first challenge was to find a suitable public transport. I made a mistake by taking share jeep from NJP station. I had to wait for over an hour to get the jeep half filled. The fare was comparatively high(Rs. 250) as later I have known from Siliguri Darjeeling more to Darjeeling share jeep fare is Rs. 150 and you don't have to wait that long. Anyways, I reached Ghoom around 1.30pm and then took another shared jeep from there for Lepcha Jagat. There are many shared jeep available in the sukhia bazaar to Darjeeling route. From Ghoom, Lepcha Jagat is about 8km away. It was a 15 minutes journey. On the way, had a nice chat with the driver and the locals. They were so happy to see me exploring their place as a solo. I booked Kanchan Kanya homestay in advance which is located just beside the main road.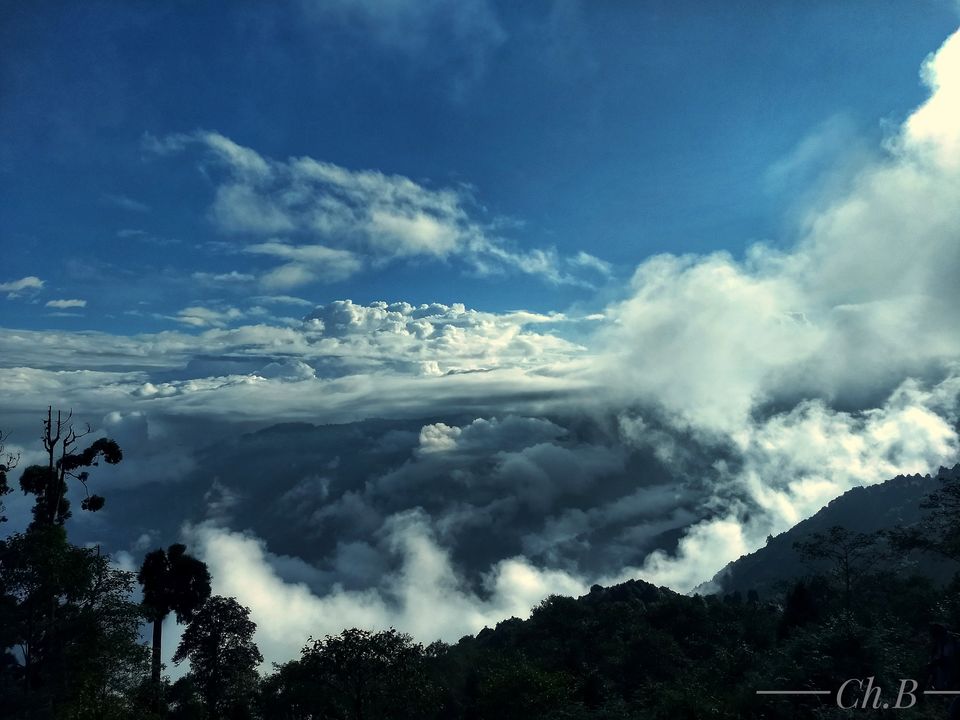 After having lunch, I headed towards West Bengal forest lodge which is around 300m away from the main road and inside the jungle silence. There I met a fellow traveler and started exploring the jungle with him. Roaming around like that especially in the evening is not safe at all as there's a possibility to get confronted by leopard on the way. But I was attacked by something else. Coming to that story later. Meanwhile, we were captivated by the lash greeneries and serenity of the forest.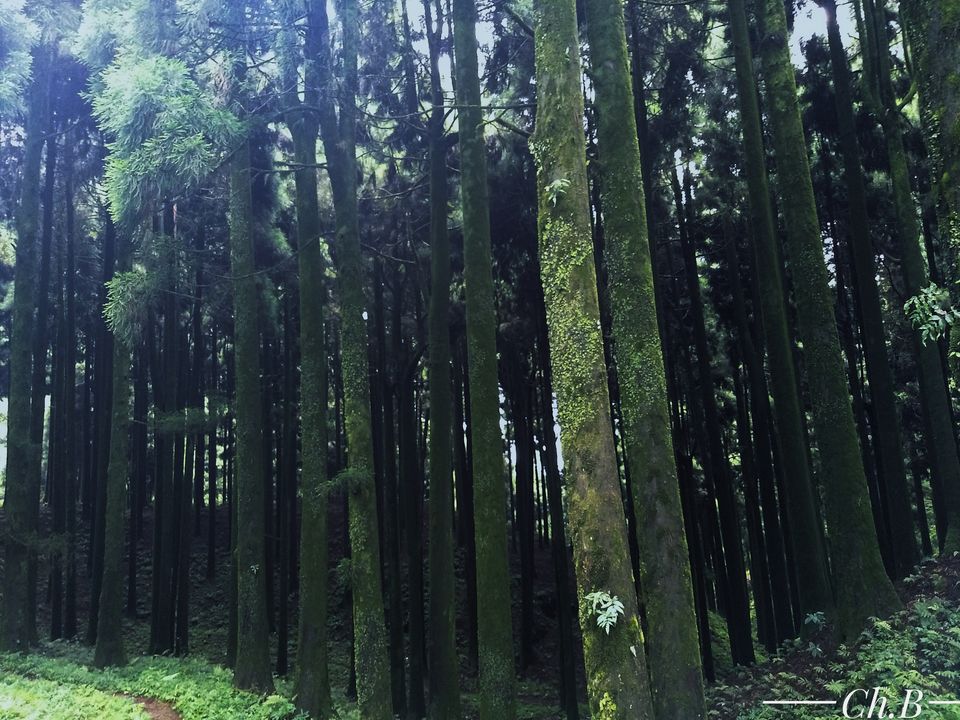 After a bit struggling, we finally found the sunrise viewpoint, the main attraction of this place. On a clear sunny day, one can have a panoramic view of valley and Kanchenjunga peaks. While returning back to the homestay, we were pointed out by local boys that our shoes are under attack by leeches. Salt didn't help that much. That day I learned that good knight roll on is the ultimate medicine. It was so effective that the next day my shoe remained leeches free. In the night, the hide and seek between cloud and the moon took the beauty of the place at another level. Only sound of crickets from the jungle surround you. I slept early in the hope to see Kanchenjunga the next morning.
Day2: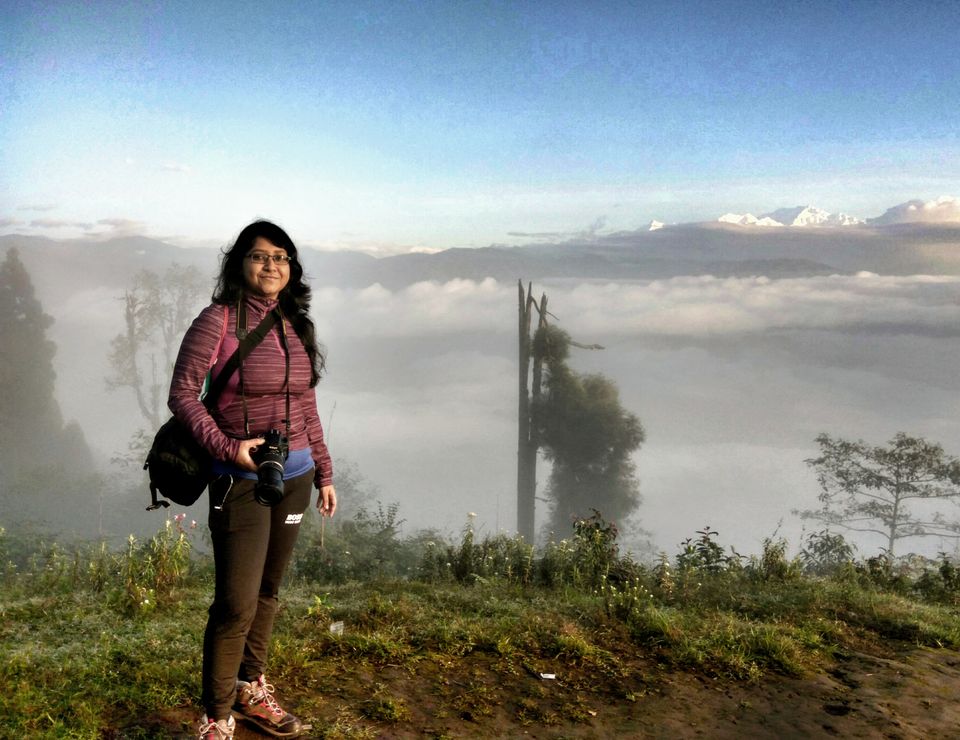 Next morning, I was excited and anxious at the same time to see Kanchenjunga at dawn especially the sleeping Buddha. A group of mountains forms the Kanchenjunga range which includes North Kabru, South Kabru, Pandim, Tenchenkhang etc. All these peaks when seen from sandakphu, phalut, lepchajagat, and some parts of Sikkim make it appear like a huge man sleeping over clouds. Ancestors associated it with Lord Buddha. Anyway, I reached the viewpoint at 4.45 am and after some time I was fascinated by the beauty while the sky was taking on a red tint.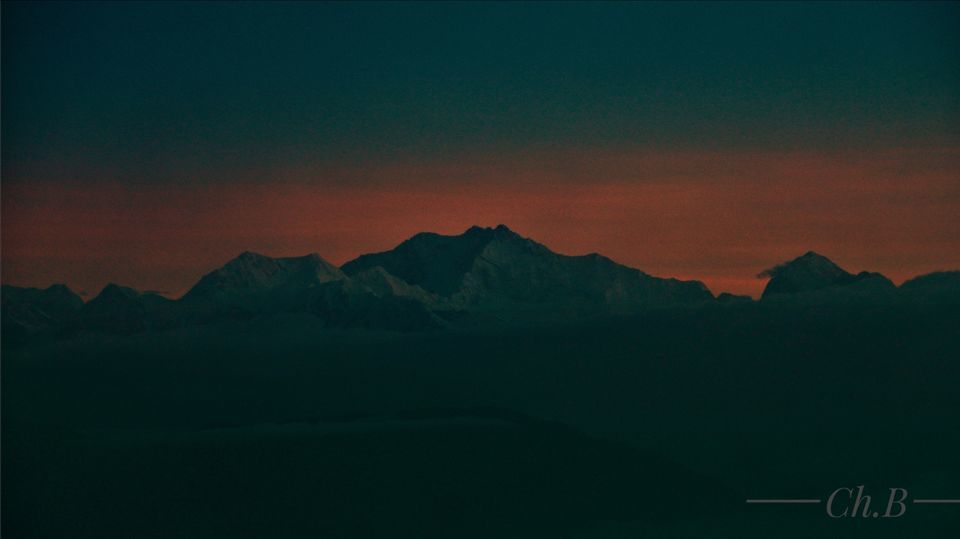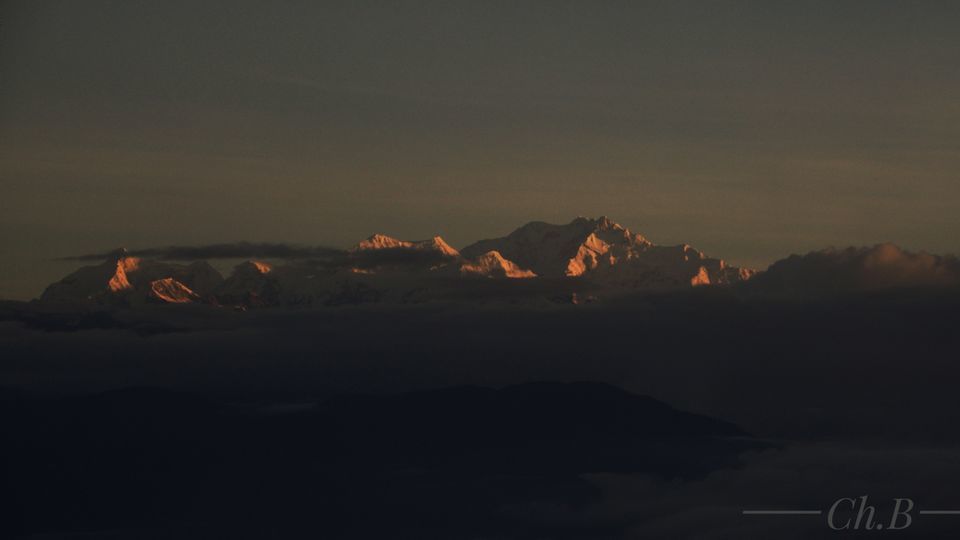 After months wait I finally saw God sleeping at peace. The view lasted for an hour. Satisfied from the bottom of my heart, I returned back to homestay to have breakfast. Later, I planned to trek to the Ghoom Rock which is 1.5 km away that also provides a magnificent view of mountains and valley. But Pasang bhaiya, owner of the homestay, told not to go there early morning as trails are not suitable for the trek and no guide was available at that time. So being a little disappointed, I started for Mirik. On the way, I spent quite a time in mystical pine woods and Thurbo tea estate. On the way to return, the weather became so much foggy that after having lunch I had nothing to do but rest.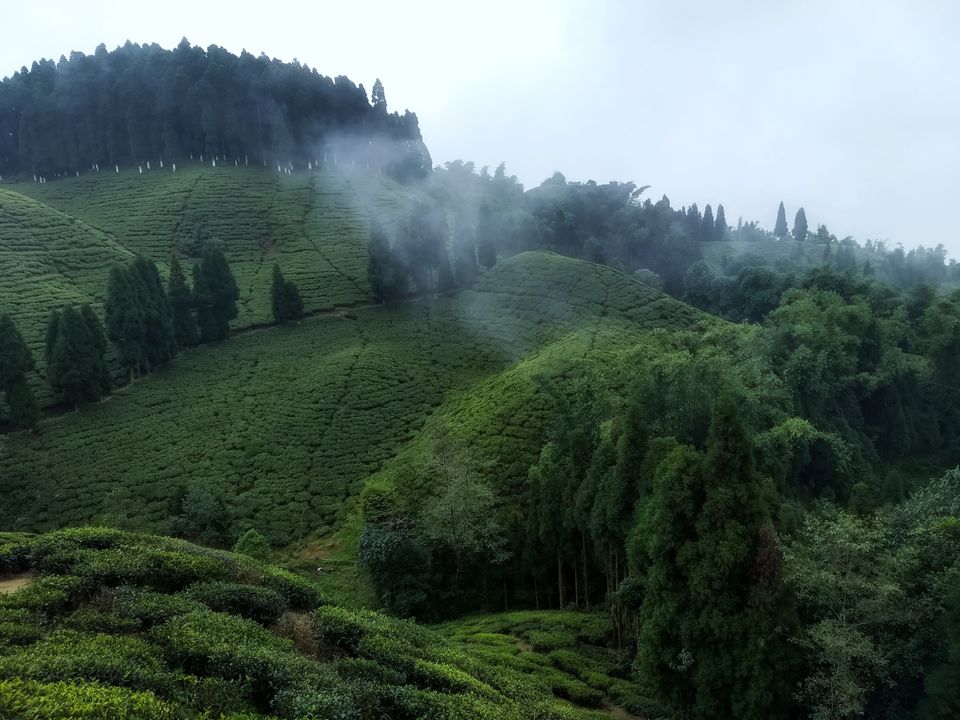 On the way to return, the weather became so much foggy that after having lunch I had nothing to do but rest.
Day3:
Next morning, I again went for sunrise in the hope to see Lord Buddha. But I was not that lucky. Instead, I got a very scenic, adorning landscape with clouds.
This place is also perfect for bird watcher and photographers especially in the morning one can have a peaceful photo session. I had to leave Lepchajagat that day. Pasang Tamang and his family provided great hospitality for two days. I left for Darjeeling with the determination to come back here in Lepchajagat and in Kanchan Kanya homestay.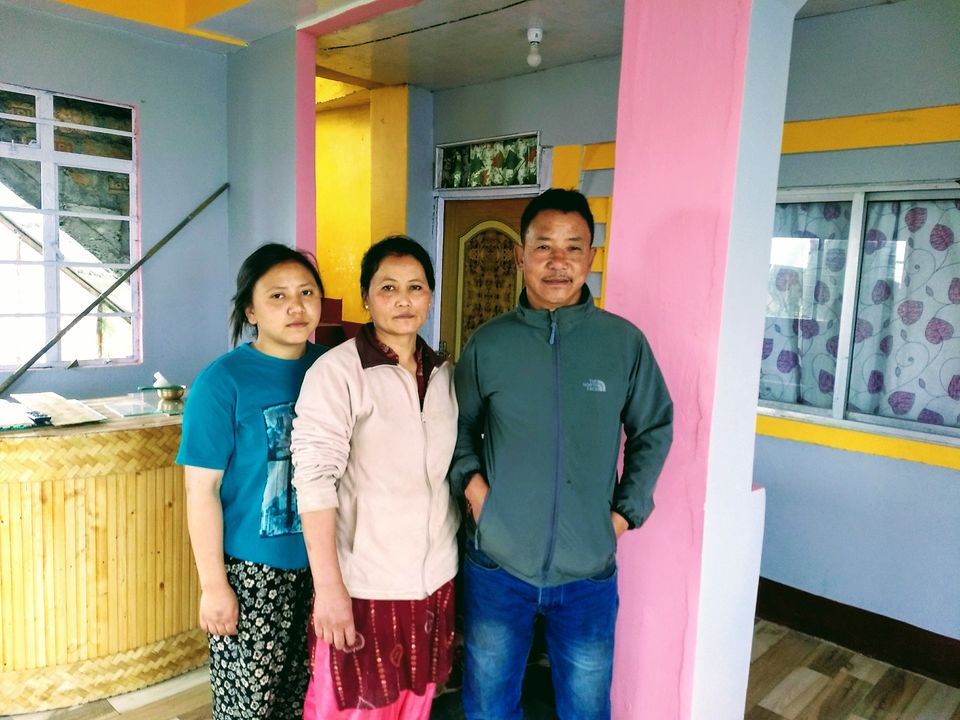 Upon reaching Darjeeling I went to Glenarys, a famous old bakery to have English breakfast and freshly baked bread, cookies. I had a late breakfast with fried egg, bacon, sausage and hot chocolate. The main reason to come to Darjeeling was to have choco liquor, one of the Glenarys signature items. I had to wait till 1 pm to have these rum filled handmade chocolates. I and my colleagues had a blast of fun eating these. I came back home with lifelong cherished memories, new friendships, and growing self-esteem.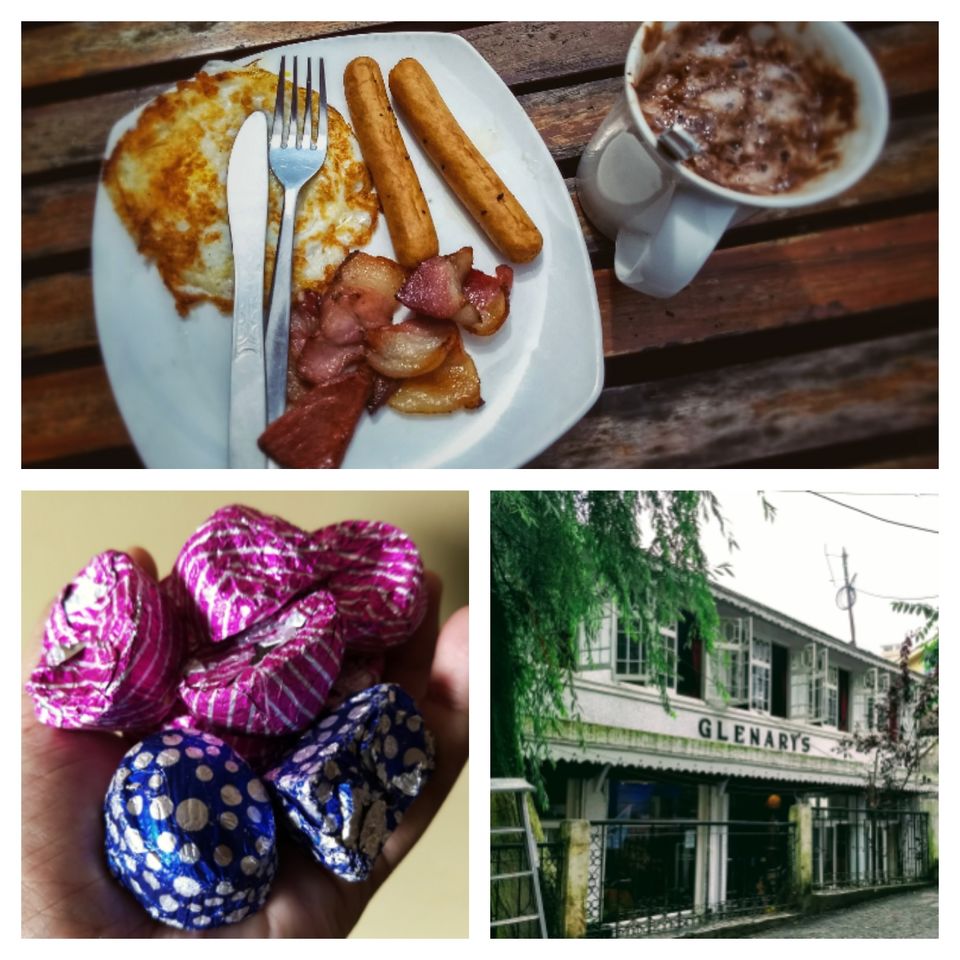 Note:
•If you want to sit, relax and enjoy the view of Kanchenjunga at the same time, the best option for your stay is the wbfdc lodge. You will be more into forest serenity as it is about 300 meters away from the main road. You can easily book a room through their online website. But the lodge is not well maintained and in my opinion, a bit costly. If you want to have decent food with decent varieties, clean room with reasonable price, then go for homestays by the main road. Contact details for Kanchan Kanya Homestay-
Pasang Tamang
Call: 9593565309, 9564555618, 6295043056
•Keep salt or good knight roll on with you while exploring the jungle especially in monsoon.
Thanks for your patience and valuable time.