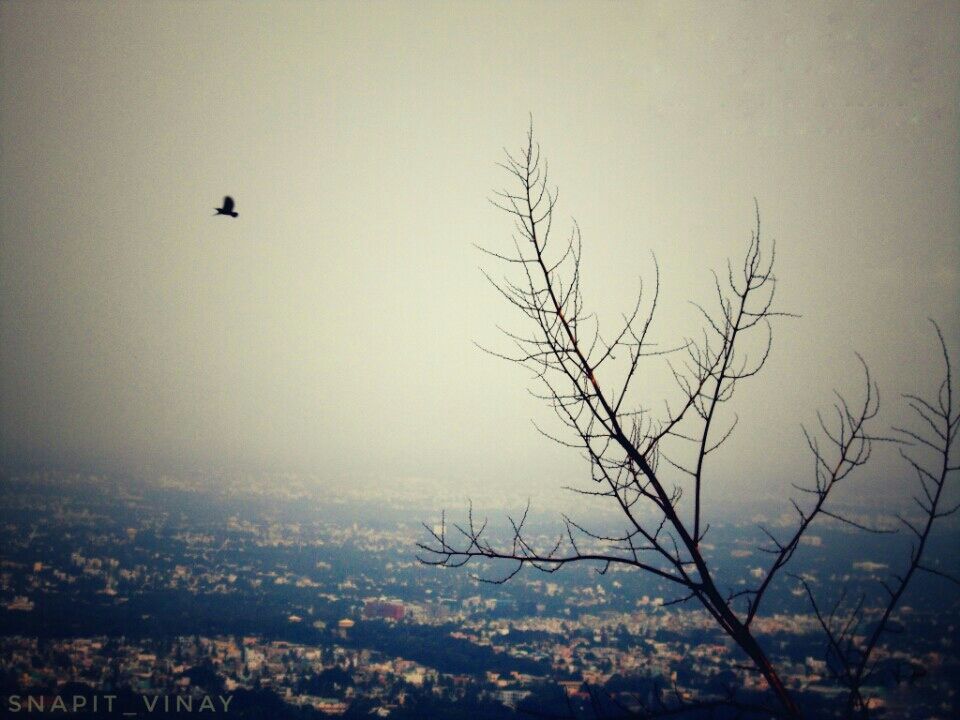 From Where do I start telling you about my journey?
Should I start telling you about an unexpected welcome into the train?
Should I start telling you about competing with strangers for eating chapathi without any talk or deal?
Should I start telling you about the sleep I had after spending a day in the scorching sun?
Should I start telling you about an expected climax for a train?
Should I start telling you about all the places i had visited?
There is so much to tell you but I'm still lost in the wonderland of wodeyar palace, in the bus ride to chamundi hills, in the boat ride through Kaveri river and in the grandeur of palace at night and much more.
After working last night I decided to take my train to Mysore and take rest as it was a 3-4 hours journey from Bangalore to Mysore. After leaving from office a bit early I packed my bags and checked whether the train was on time or late and I was not surprised. It was 2 hours late than schedule and my plan was already delayed. I reached railway station to take the train which was about to leave and took a general ticket. I had to wait about an hour for the other train to arrive and my train was 30 minutes from then. As I didn't get the seat in the train which was ready to leave I decided to wait for my train as I had a reserved ticket to take rest.
The station was packed up like audience at india vs Pakistan match and it was like they all were waiting for the players to come on to pitch. There I was waiting for the train so that I could take some rest as my eyes were already shutting down like a drained battery laptop. After waiting for 10-15 minutes the train arrived and people rushed in from everywhere. I didn't care much and stood back as the halt was for 10 minutes and my seat was reserved. I got into the train after 5 minutes and to my surprise the train was packed from every side.
I lost my peace and hurriedly went towards my seat and found it was already occupied. I woke him up and took my seat, luckily it was the upper berth. The below berths were filled with 4-5 people even though it was reserved coach. As I had planned to visit at least 2 places today, so I tried to sleep but it was an unsuccessful attempt as it was too loud out there. I plugged in my ear phones and tried to take some rest but I couldn't get my self to sleep.
I kept my eyes closed and my ears covered with earphones but all went in vain as I couldn't sleep. So I had to satisfy myself by keeping my eyes close to give some rest to my eyes. The whole ride was noisy and sleepless and a guy or a child occupied my seat to sit and I didn't mind as I knew this ride would go sleepless. The train was getting occupied and occupied as it was getting delayed station after station.
At last at around 12:15 pm, I finally reached Mysore junction railway station. I got down the train and went my way out the gate and booked an ola auto to go to hotel mansion. As the auto guy didn't knew where it was had to navigate the way and after a round around the place located the mansion. I went into mansion and inquired about my booking. I got my room after giving my details and an ID proof. The mansion was an old big home built like 100 years ago and rearranged as an hostel/hotel dividing the building into parts accompanying shared rooms. It was so quiet and cool that I just wanted to take bath after that torturous train ride and dive deep into dreams and sleep.
I took bath and decided to go for lunch as they didn't provide any lunch there. I went out and walked to hotel RRR as I read reviews for its famous unique biryani. By the time I reached there it was packed like a pack of wild dogs digging into their pray and decided to go for an hotel nearby which was famous for its thali ( a plate with unlimited supply of chapathi, rice, curries with limited sweets and papad). I reached there and took a seat along with two strangers sitting opposite to me on the same table.
Without any order the server just brought three big plates and put them in front of us. He got 3-4 cups with curries, dal, a cup of curd, a cup of mango pulp, a jamun and a papad. Later he got chapathi and served 2 of them to all three of us. Then the competition began without any talk of a bet or a deal. We just went on eating and eating and eating. For sure if those guys were not accompanying me I wouldn't have ate those many chapathis. We continued to eat chapathi after chapathi as he served continuously one after other. It went on as we ate around 12-13 chapathis. I was shocked at my own capability to eat those many of them but i couldn't blame myself as I hadn't ate anything in the morning. I finished my lunch and left the place feeling alive to start my journey in Mysore.
Mysore zoo park:
157 acre zoo with a lake.
Walk for 2-3 hours.
Various species and big enclosures.
I took an auto to zoo park. Took ticket and got past the entry gate. What followed was a long walk around the zoo looking at birds like parrots, sparrows, horn bill, sea birds etc and animals like monkeys, lions, tigers, cheetah, jaguar, elephant, hippopotamus, giraffe, chimpanzee etc. The zoo was organized very well giving enough space to the animals and enclosures for big cats and elephants. It took around 2-3 hours to cover all the places. There were water falls inside the zoo which was like a selfie spot for many of the youngsters. The walk was refreshing and thrilling when big animals were coming close to us. The day has fallen down by the dark sky and the darkness loomed. I sat near the exit looking at a giant giraffe for sometime and left the place with an experience i would remember till my last breath.
Mysore palace at night:
Lively with the lightning decoration.
Completely different to what you see in day.
Crowd, music and walk.
I searched for Mysore palace on Google maps and it was walkable and so I went towards it passing through small streets and dark empty roads till I was welcomed by the lightning land of Mysore palace. There it was standing still and calling everyone towards it. From far away where I was standing all I could see is lightning and not the building behind the light. That moment would spark a light in our eyes and in our lives regardless of our mood when we see it for the first time. I stood there looking at that pleasant decoration and its beauty. I went towards it and I could see hundreds and thousands of people going in and out the gate. The atmosphere was amazing and everyone were smiling and enjoying their time out from their daily life. I went closer and closer towards the main building of palace and I was blessed with a band playing musical instruments beautifully which was perfect for the moment I was living in. I stood there enjoying the music and looking at the beauty as the music went on and on and on and when the music stopped the cheers began with appreciating whistles and claps. I walked for some time as the cold wind accompanying me and the moon looking upon me.
At around 8:00 pm lights went off and the police began evacuating the place. As I went towards the exit there was a temple which took my attention. I went in and sat there for some time. I left the place and came out towards the road. After exploring the place filled with horse carts and eateries I booked an ola auto and went back to mansion. I freshened up and changed my clothes. I sat out with an uncle guarding the mansion at night and spoke sometime about each other and he gave me some advice for the trips next morning as I told him I was there to visit Mysore. I thanked him for the advice and went to sleep early and I believe you know the reason for it. Don't you? Yes, because of the sleepless train ride after working yesterday at night. I slept keeping an alarm early morning tomorrow to continue my tour around and tell you about my experience. Until then good night.
Continue the journey :
Day 2 - https://www.tripoto.com/trip/my-way-to-mysore-5a2d9824a1e1b
Day 3 - https://www.tripoto.com/trip/my-way-to-mysore-day-3-5a2db23534dc3
Day 4 - https://www.tripoto.com/trip/my-way-to-mysore-5a0dfd44c4284
PICS OF THE DAY :