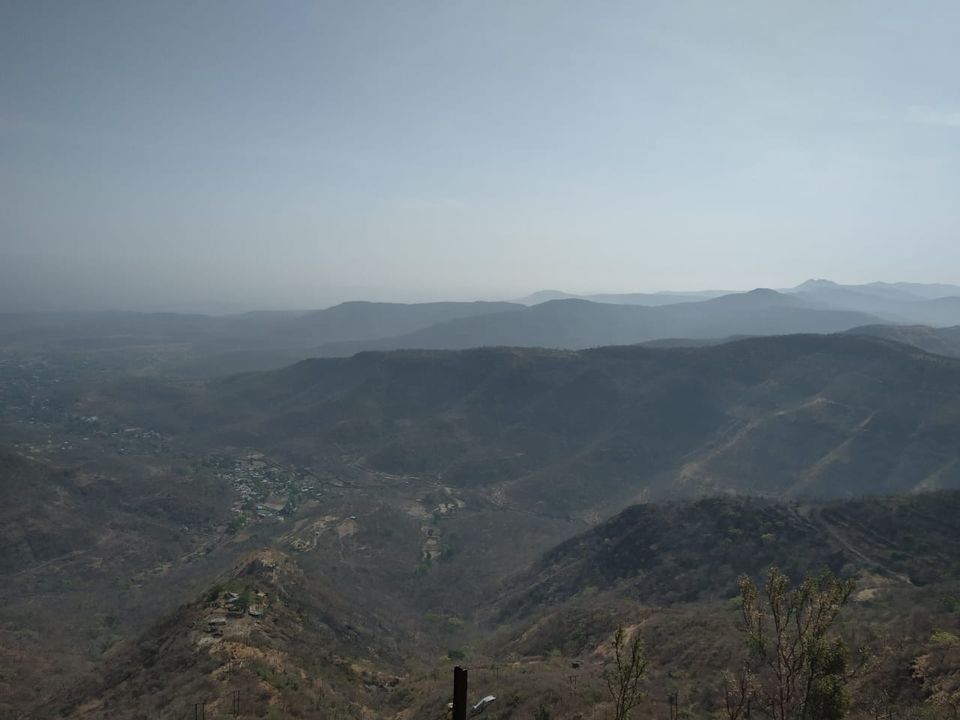 Everything started with cancellation of my trip to rajmachi . All my dreams came to an end as I really wanted to see those beautiful fireflies over there. I  decided if not rajmachi then let's make a move for Sinhgad trek .
On Saturday night we finally decided to climb the hill .
From sneaking out to dealing with are parents we finally reached Sinhgad at 6:30 and geared up ourselves for the hike.
It was quite adventurous but the scorching sun was like a villain to us . It took almost 1- 1:30 hrs to reach  the hill top fort. In between we took break for 2-3 times ( not for selfies😂).
Sinhgad is indeed something of which punekars should be proud of . The historical importance of this fort and the war between Tanaji malsure and udaybhanu is something everyone must be proud of.
Moving ahead , we made a slight change in our plan, Instead of wandering here and there we opt for lunch  . If someone is visiting Sinhgad and not having "bhakri pithla"then his/her trip is incomplete . We had  delicious pithala- bhakri and dahi .
Soon we gained our energy back but this time due to heat we decided to take a taxi and go back to the base village.
If you are visiting Sinhgad then be ready for all the amazing points over there . You will definitely find someone who is telling about Chatrapati shivaji maharaj or singing powada.
I'll suggest that if you are planning for Sinhgad then post monsoon and winter is best.
Budget breakdown -
1. ₹70 for one day bus pass ( you will get buses from shanivarwada and Swargate to Sinhgad)
2. ₹ 60 - For lunch ( pithala- bhakri and dahi)
3. ₹60 - for vehicle from Sinhgad to base village