A lot has been said and written and seen and talked about Goa. I would just like to add one simple sentence to it - 'Goa is an experience'. Having visited over numerous times to this Paradise, it was only lately I experienced Goa outside the beaches and parties. The beaches are undoubtedly the most attracted locations over here but Goa is so much more than that. It has so much to offer and I feel sad that it mostly goes unnoticed.
I had been to all the major locations so I had to look for other things to do in Goa while I was there in April this year. That is when I realized that there are just so many other experience one can have and those are as good as relaxing yourself at the beach or getting sloshed with your friends at the night club. Here is my list of the 10 offbeat experiences in Goa:
1. Staying in the hostel.
The hostel culture is slowly growing in India and is proving to be in favor of the growing number of travelers in the country. It is a very good way to meet like minded people and know about their stories and at the same time it goes very easy on your pocket. Check out the options below:
Zostel
http://www.zostel.com/zostel/Goa/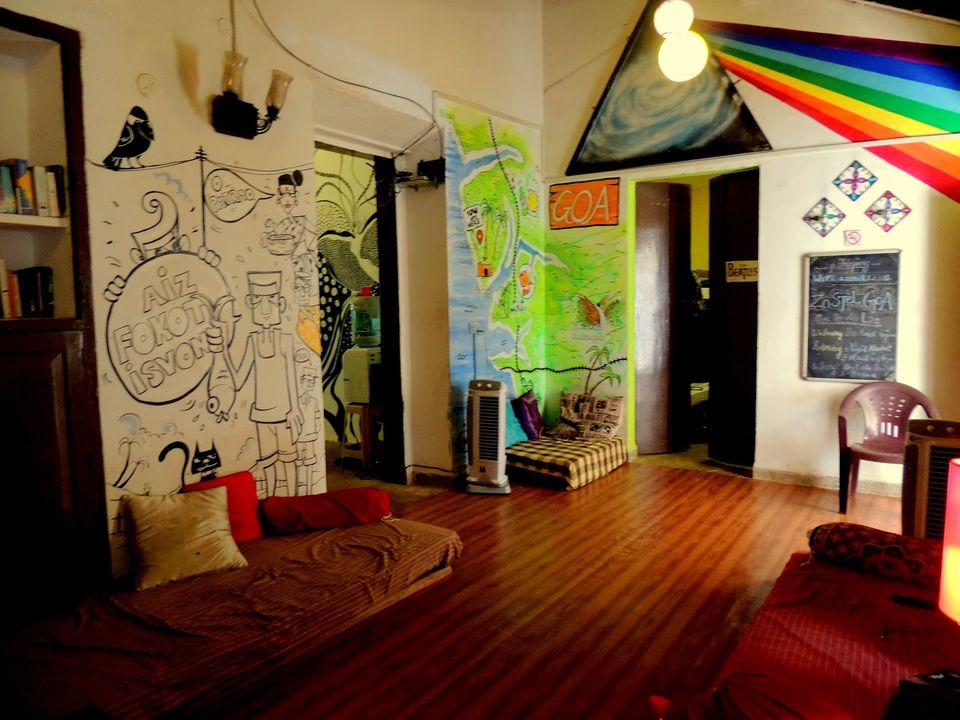 Cost : 400/- to 500/- per night
Jungle by The Hostel Crowd
http://thehostelcrowd.com/junglehostel/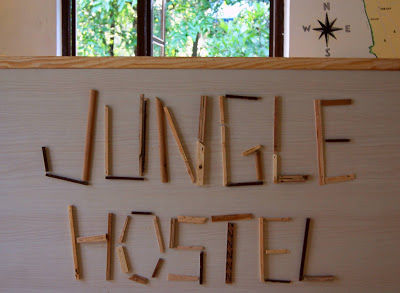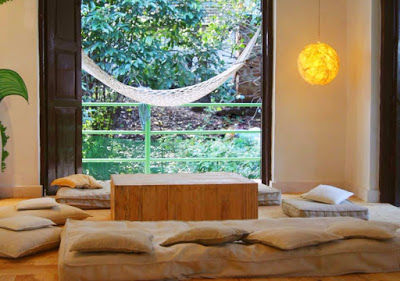 Cost : 400/- onwards
Prison by The Hostel Crowd
https://www.facebook.com/prisonhostel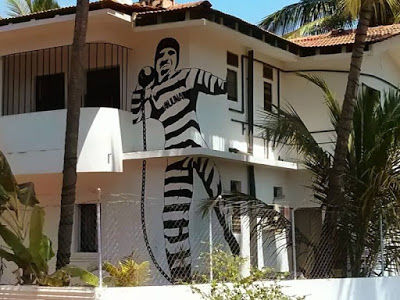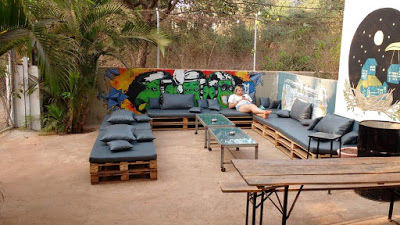 Cost : 450/- onwards
2. Stay at a beach shack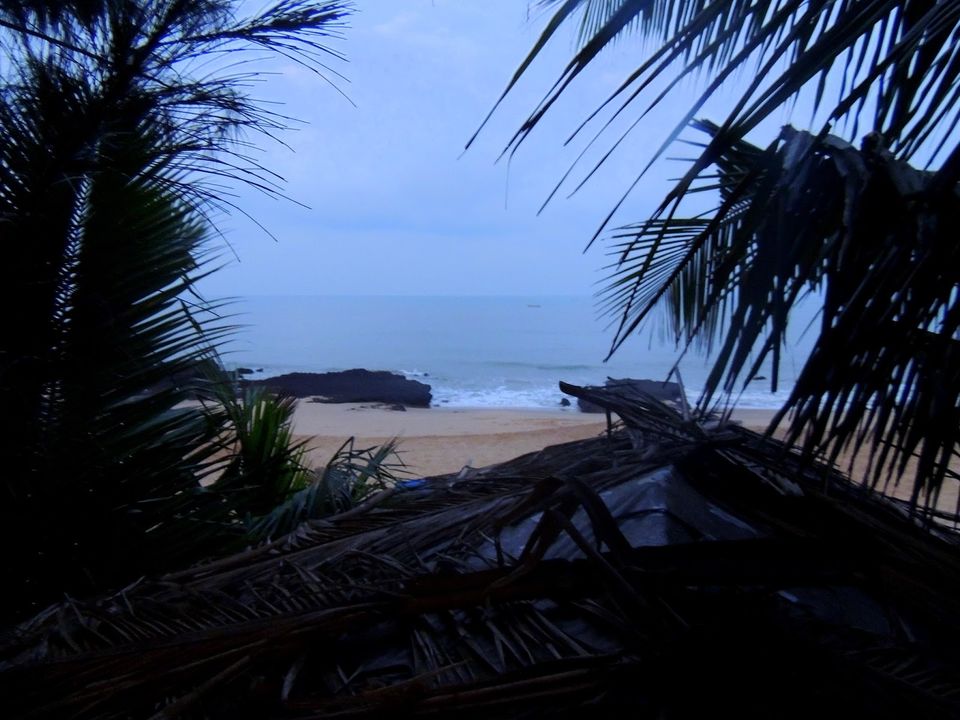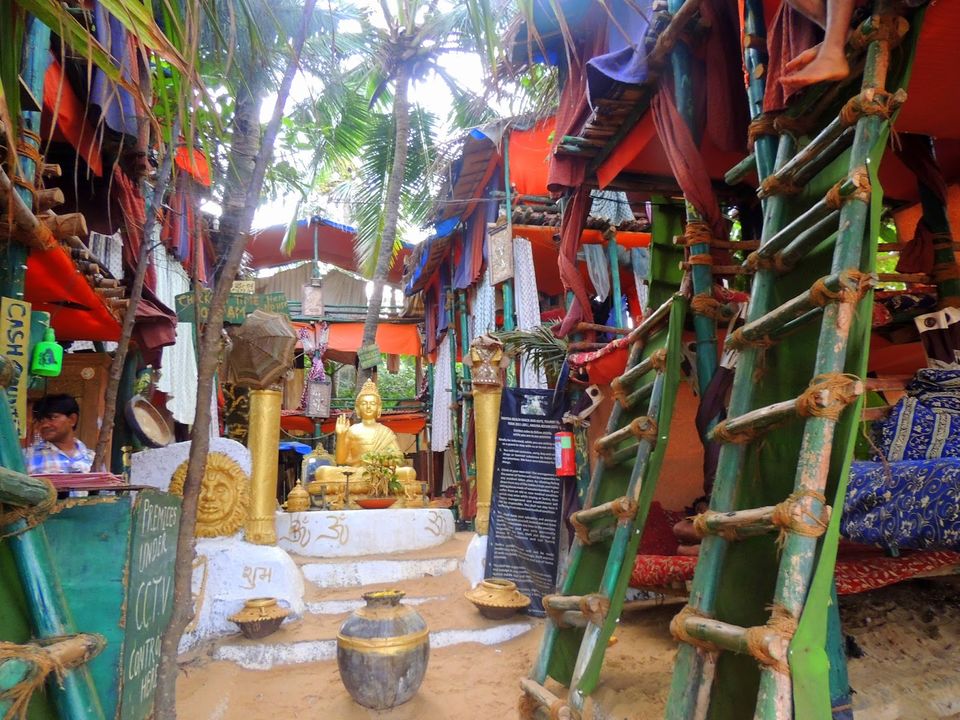 If you are wanting to give yourself a total traveler's vibe, you might as well choose a beach shack to stay. It's a complete different experience in itself. Having said that, I'd also like to mention that it is not at all luxurious. You might as well have to choose to opt out of privacy. I stayed at a beach shack and it was a tree house. I had to climb up and there were no walls (it had curtains). But at the end of the day, it is going to be worth it because not everyday you get a chance to sleep to the sound of the waves and wake up to it.
3. Cycling to explore.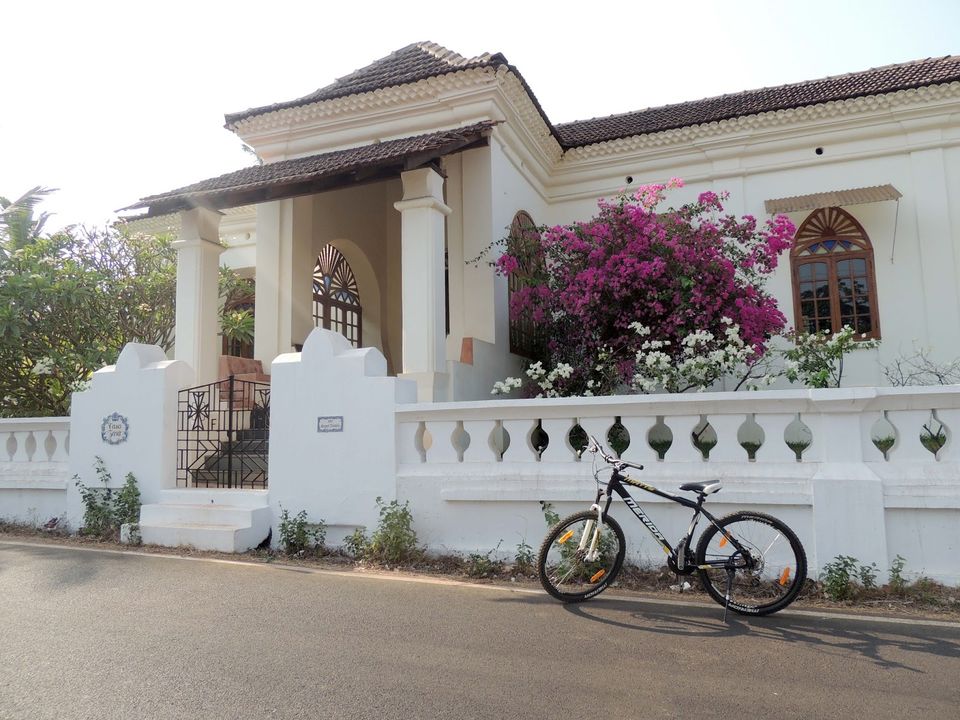 Ditch the car and experience Goa on a bicycle
Leave the car and two-wheeler behind, and cycle around Goa for a change. I booked myself a cycle and decided to watch life pass by in slow motion, visit places on the journey you wouldn't normally get to and notice things that would usually get missed out at a faster pace. You're bound to experience another side of Goa's beauty when you slow down long enough to notice the birds darting around and the way the light filters through the lush foliage.
4. Spice Plantations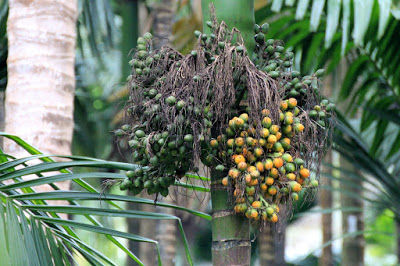 This was very, very surprising that I had been to go so many times & I didn't know about this at all. Visiting the Spice farms is one day activity and it's totally worth it. I visited the Sahakari Spice Farms in Ponda, North Goa. Apart from acquiring some knowledge about the spices, they also have one more fun activity that is totally worth a try - Bathing with elephants. Yes, you can actually enjoy a refreshing bath with the elephants.
5. Paragliding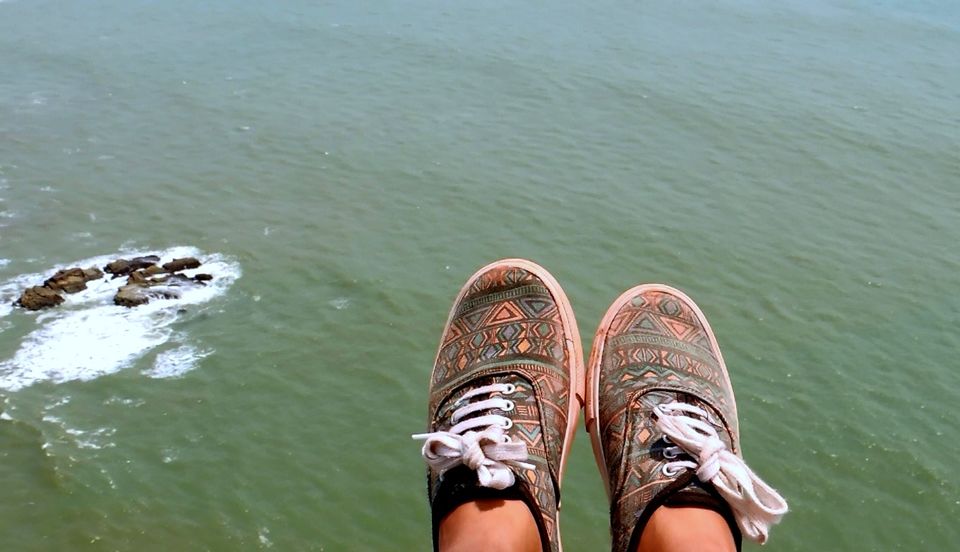 Well, I know Goa is all famous for its water sports, but I give a thumbs up for the paragliding activity that happens here. Imagine yourself up in the air, over the beach, enjoying a bird's eye view of the shore and the city ! It happens at Arambol (I did there) & Anjuna. I would recommend Arambol because from up there you can see the Querim beach & the Querim village which is the last beach and the last village of Goa respectively.
6. Reis Magos Fort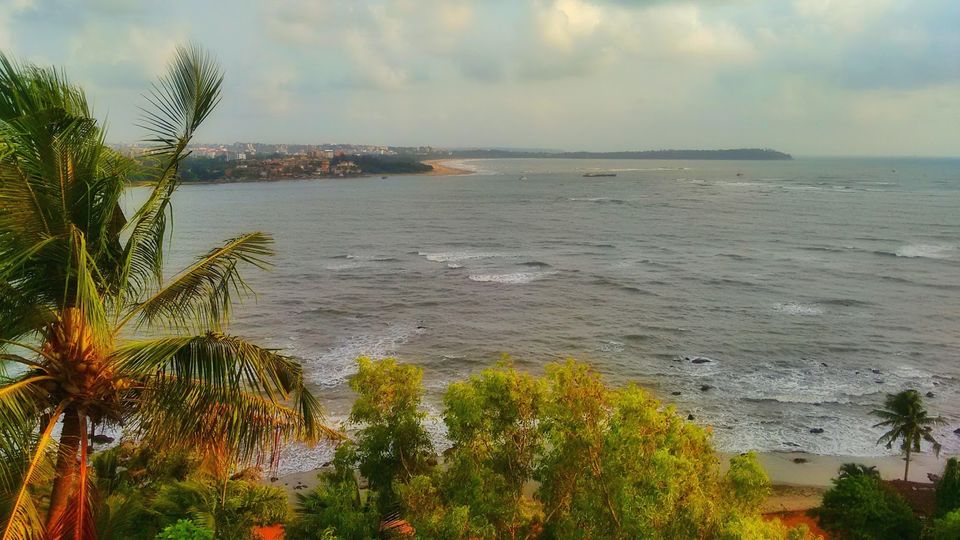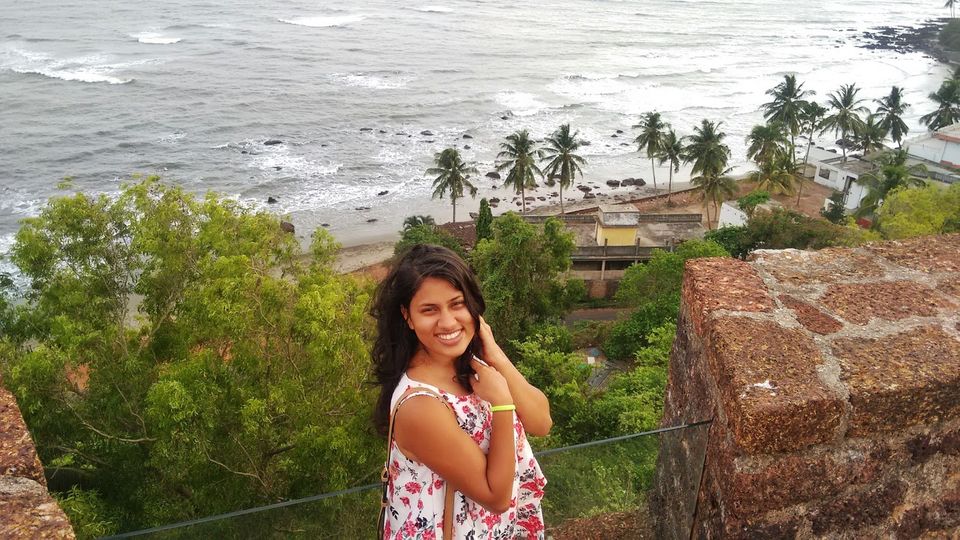 I happened to visit this marvelous fort this year and I was absolutely stunned by the view it offers. It overlooks the Mandovi river and it is perfect location to relax yourself during the sunset (or sunrise). It also a has a small Mario Miranda art gallery.
7. Talking to the locals
Yeah, it's your journey and your story and your experiences. But take out some time to actually listen to the locals while they narrate to you their stories. So many of them have such great and inspiring stories to tell. You never know, they might be capable of giving you a better tour of Goa trough their narrations.
8. Explore a local village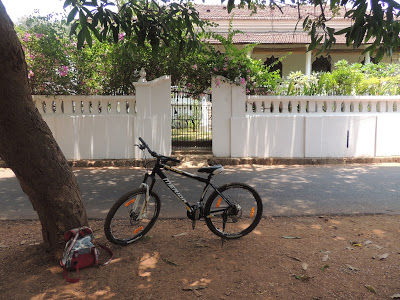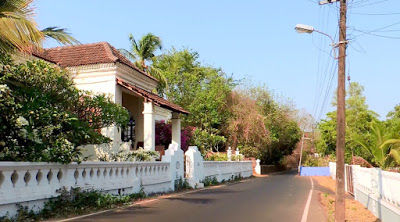 Goa has hidden some of its beauty in the local villages. Make a trip to these places and discover the locals and their day-to-day activities. And if you happen to be there around late June, you might as well get to experience their local fest called Sao Joao. I happened to spend sometime in and around Assagao, a coastal village, and trust me, it felt like straight out of the movies. Clean surroundings, pretty houses, home gardens, bougainvillea & their slow paced lifestyle. I will totally recommend this one.
9. Trek to Dudhsagar Waterfalls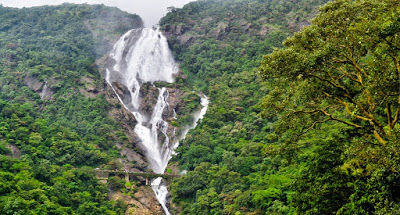 Okay now, overcome your beach hangover and take up the hiking route. Goa has some fabulous trekking routes and the route to the Dudhsagar Waterfalls is one of them. Staying true to it's name, the waterfall does appear like a 'Sea of Milk'. The best time to visit here is in monsoons for obvious reasons. And also, during the dry season you won't be able to see it's actual beauty.
10. Volunteering
I had saved the best for the last. Well, this is probably the best offbeat thing you can try out in Goa. There are a few NGOs in Goa that give you an opportunity to volunteer. So while I was staying at the hostel, I met Sarah, who was going to head to Arambol to volunteer to help save and treat the street dogs. Though I didn't really sign up for any particular program, I got to spend a few hours with a volunteering team who had got the street kids to enjoy the beautiful Ashvem Beach.
http://www.volunteering-goa.com/
I am planning to undertake a program through Volunteering Goa but you can definitely look up for some more options over Google.
BONUS. Watch a local football match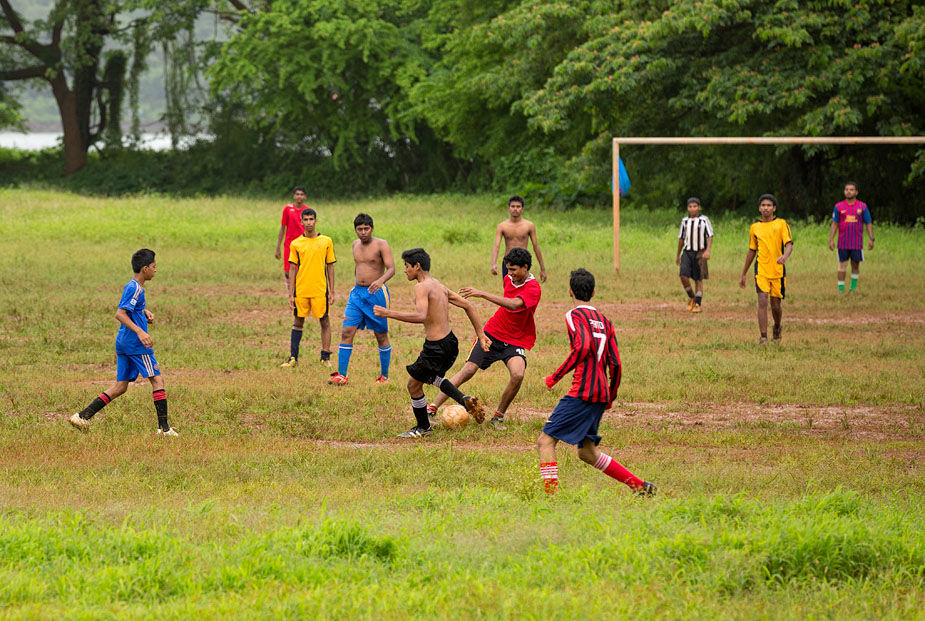 Unlike the rest of India, Football is more popular and loved in Goa. If you see any match happening,
stop. :D
You can find me on Instagram as @patakaaguddii_
P.S.: Please make sure to give the picture credits if used anywhere.