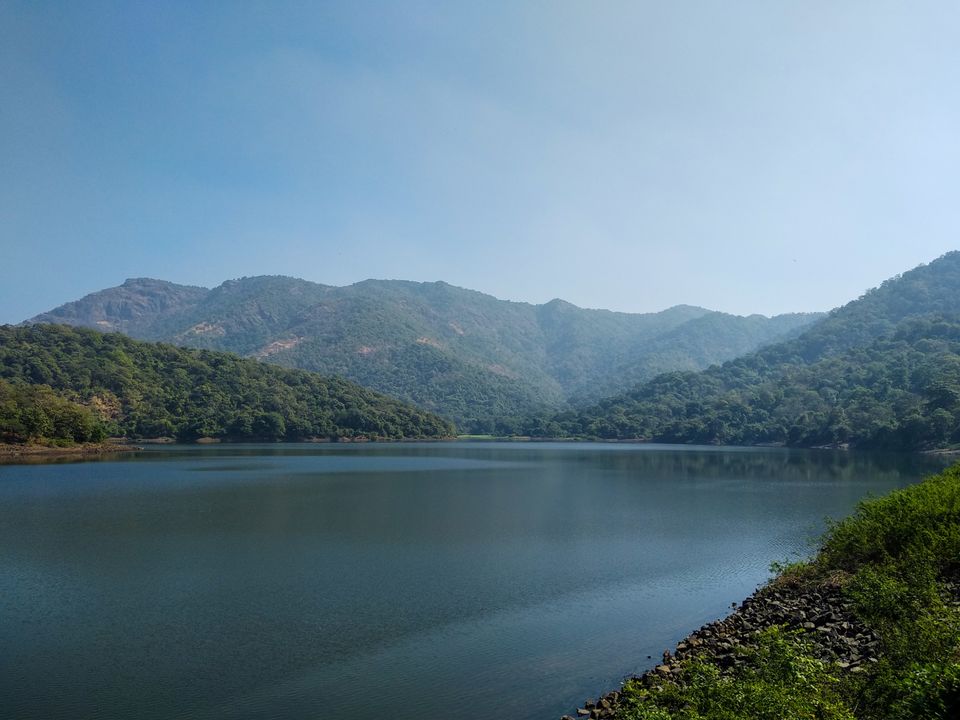 Located just off the National Highway 48 to the east of Vasai near the scenic Tungareshwar forests, Pelhar Dam is an ideal picnic spot near Mumbai.
It is most frequented by people staying on the outskirts of Mumbai and is a quiet and serene place best enjoyed during the rainy season.
The ideal way to travel to this dam is by bike as the roads leading to this beautiful destination are terrible. There are a lot of cow sheds and horse sheds on the way and the road is full of pebbles and cow dung. Once you reach you have to cross a small bridge over a naala and there you are. Park your bike and climb the stairs to the dam.
You will find kids fishing and playing in the water. You can walk on the narrow walkway on the dam and click fabulous pictures of the scenery