There are times when the buzz of city life just gets to you. The malls, cafes, bazaars and numerous activities hold no charm, and the mind is screaming for some quiet time to reflect and revel in the joy of nature. That's when one can turn to some of these beautiful gardens and parks in Delhi:
1. Lodhi Garden: This beautifully landscaped garden is my favourite! It houses the medieval tombs of the Lodhi dynasty, so there is a lot for those history buffs out there. But the lush green grass carpeting the floor, ducks and fish in the pond and butterflies fluttering around are guaranteed to refresh your soul as you breathe in the cool air. Of course, you can always satiate your hunger pangs with a bite at Lodi, the Garden Restaurant next door.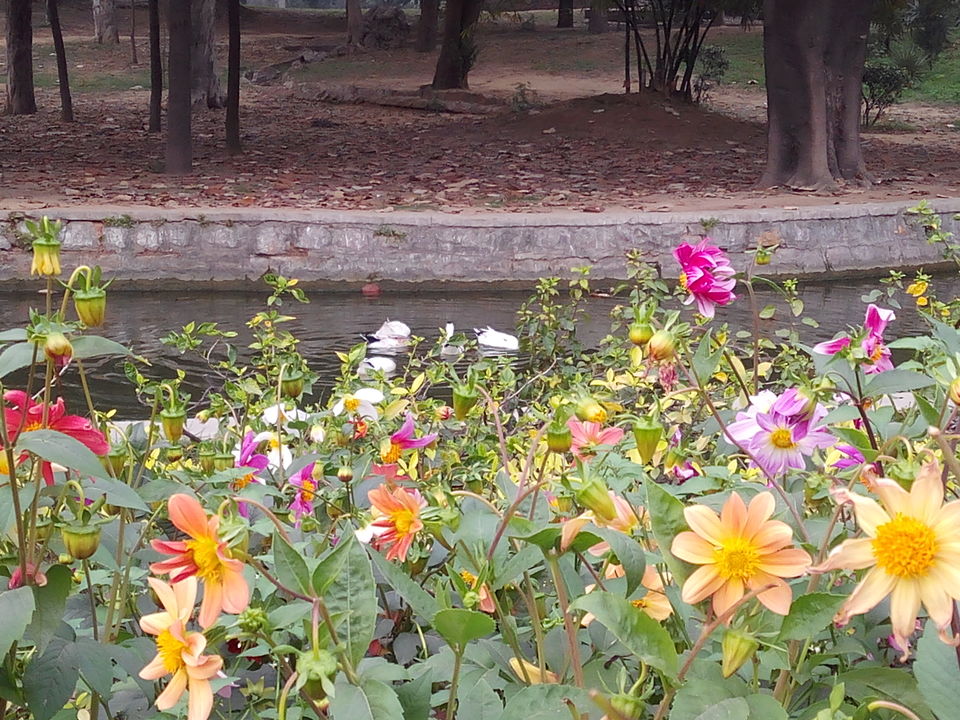 2. Mughal Gardens, Rashtrapati Bhavan: These are the most elusive of Delhi's gardens, opened to the public only for just about a month around Feb-Mar every year. Adorning the Presidential Grounds, the Mughal Gardens boast of a wide variety of flowers, herbs and trees. They are a sight to behold and a must visit. But try to avoid the weekends and the end of the public viewing period as they can get really crowded.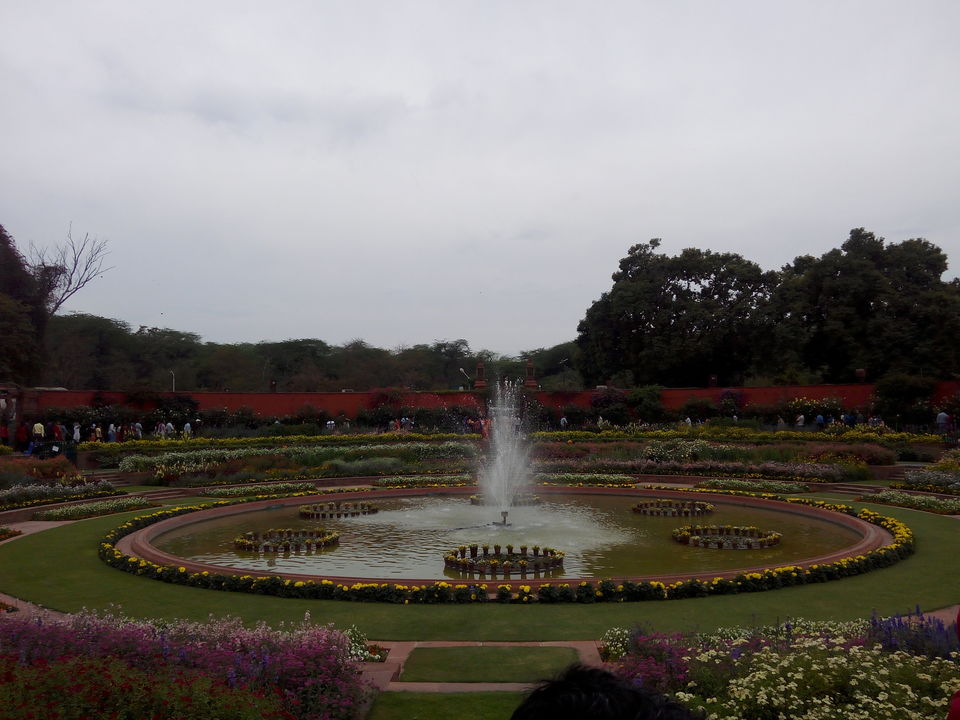 3. Okhla Bird Sanctuary: Never thought I'll find a bird sanctuary in Delhi, but here it is! A huge lake tucked quietly in a corner near the Noida Delhi border, with the highway on one side, and water stretching out to eternity on the other. Spend a peaceful sunset here connecting with yourself.
4. Garden of Five Senses, Saket: This was another unusual place I visited while searching for a spot to unite with nature. The garden is a riot of colours and guaranteed to appeal to all your five senses(for taste there are restaurants around). The peculiar sculptures and structures all around the park will definitely arouse your curiousity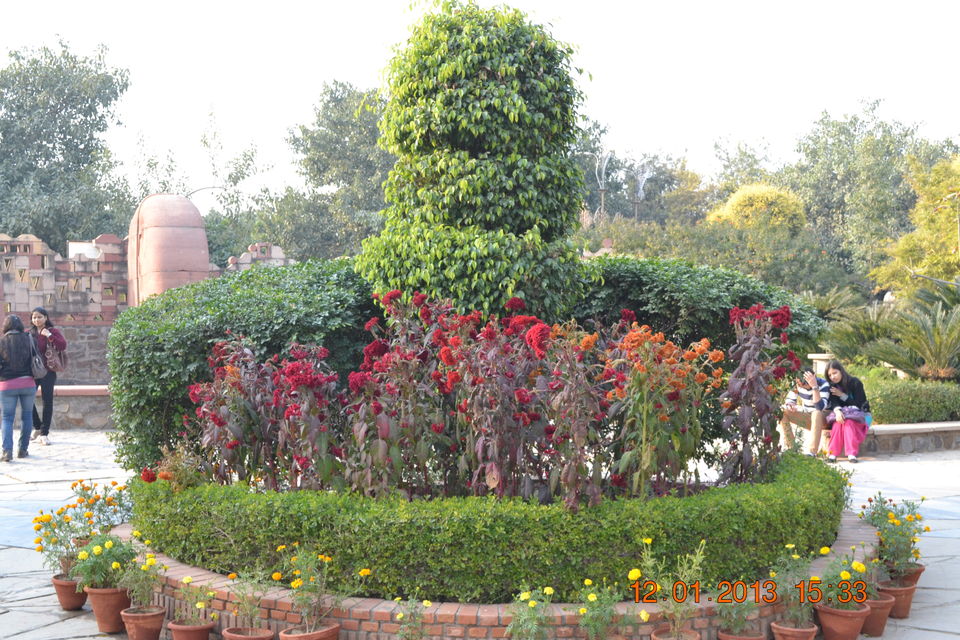 5. Deer Park, Hauz Khas: Extending from Safdarjung to Hauz Khas Village, this tranquil park is one of the best places to spend an evening with yourself. Start from Safdurjung, walk all the way along the lake and find yourself in Hauz Khas Village on the other side....dotted with tombs and ruins. Don't forget to pay a short visit to the deer in the Deer Park (on the Hauz Khas side) and satiate your hunger at Park Balluchi, a picturesque restaurant inside the Deer Park itself. Of course, a variety of eating options are available at Hauz Khas Village.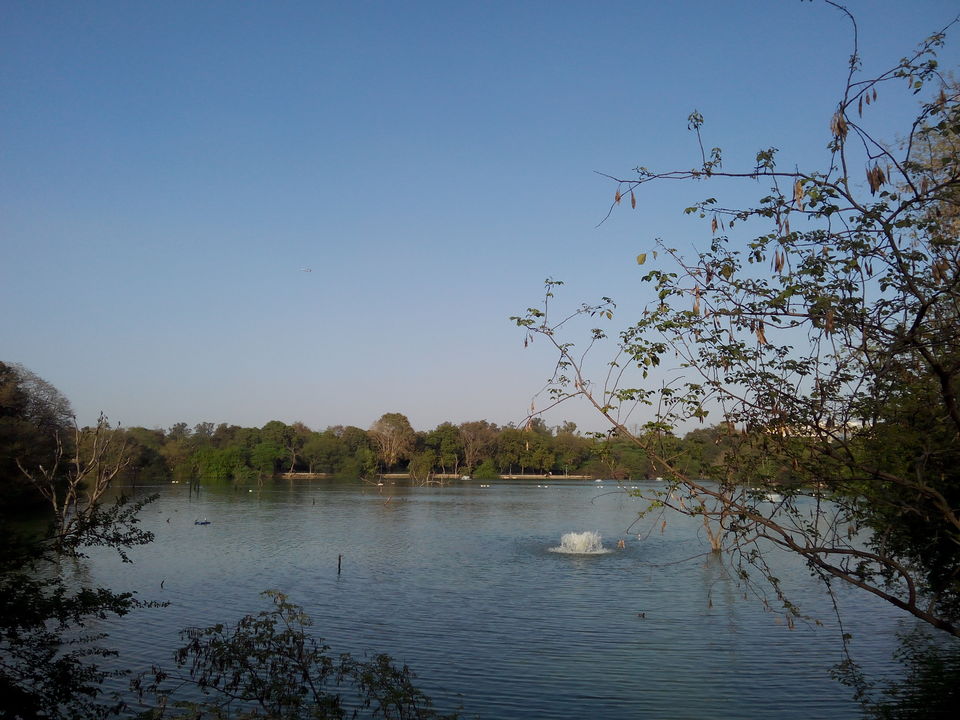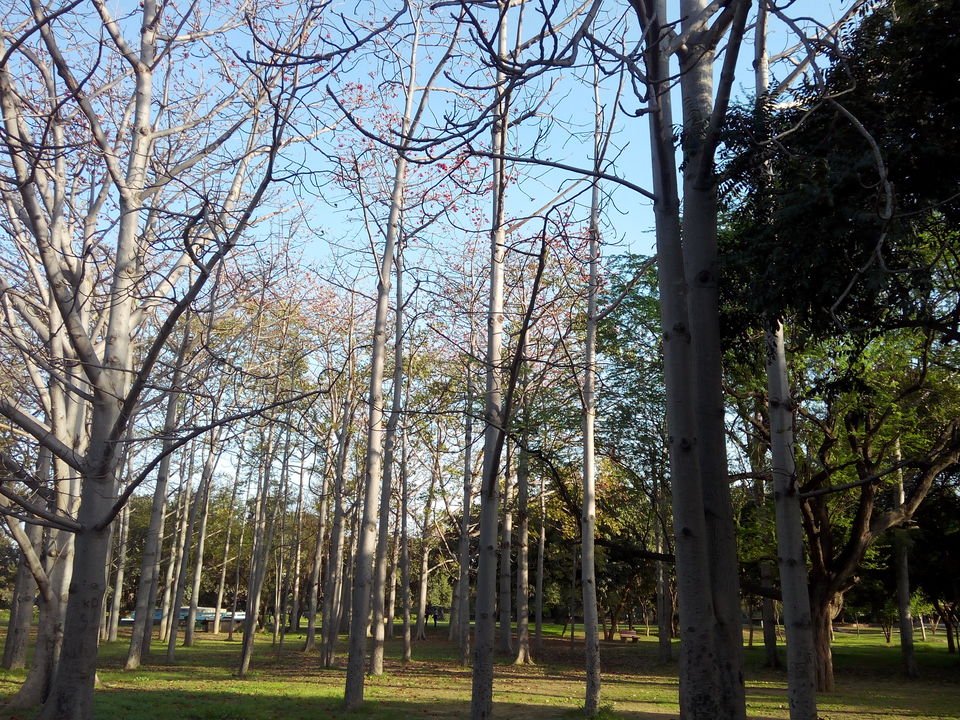 So take time off from your busy schedule and unwind at these beautiful places in Delhi.