Pondicherry is a small French town on the Coramandel coast, just 3 hours away from Chennai and around 6000 miles from France. Mostly known for its architecture and beaches, Pondicherry is a perfect weekend getaway.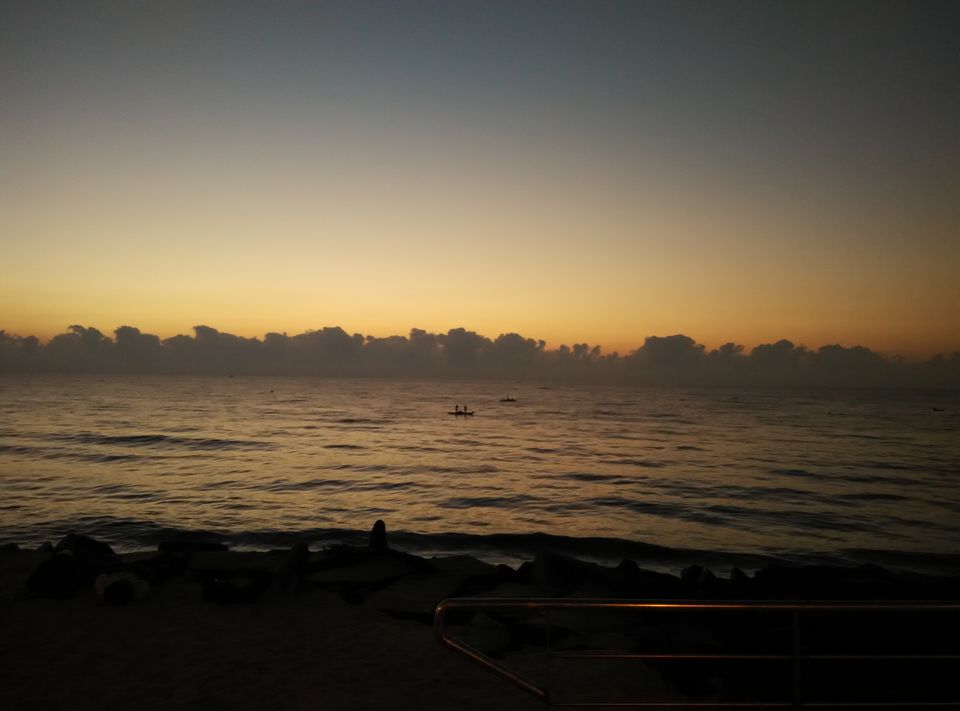 How to get there
The best way to reach there is to drive via East coast road from Chennai. So we also landed on the Chennai airport and took Zoomcar which is easily available in most of the metro cities in India. Also having car of your own helps you explore more freely and anytime. So it's always a plus.
The road is just amazing in terms of the scenic beauty with Bay of Bengal on to your left amidst the coconut trees.
There are various other attraction which come on the way from Chennai to Pondicherry, so its better to keep room for some extra time as it took us almost 6 hours to cover 170 kms which one can cover in almost two and a half hours' time. I travelled in the month of April and to be true it's not a very good time to travel as it mostly very hot and humid.
On the Way
Cavelong Beach
It's around 20 kms from Chennai with a good scenic view which will make you stop and click few photographs. I didn't find much options to be explored there so went ahead for the more beautiful beaches in Pondicherry.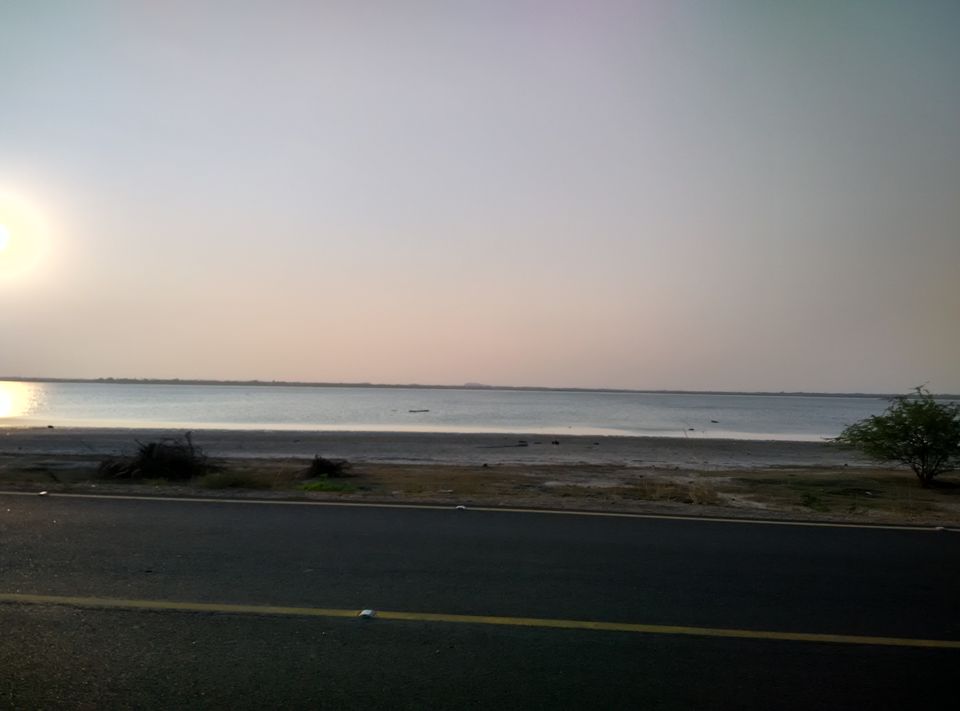 Crocodile bank
This is a must visit if you are travelling to Pondicherry via ECR. The wildlife park is the house to around 6000+ crocodiles covering almost all the species in the world. It also houses some world's dangerous snakes such as the Great Cobra etc.
Try going there in the lunch hour as you'll be astonished to see the local staff feeding these giant animals going in there ponds and the way crocodiles run after them once they see any staff coming.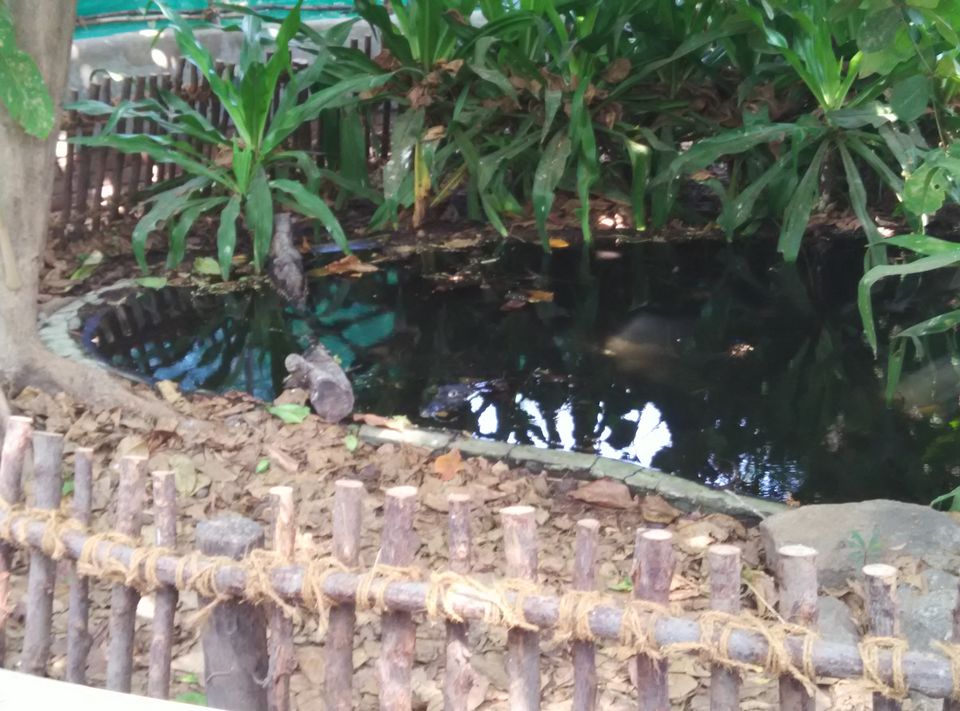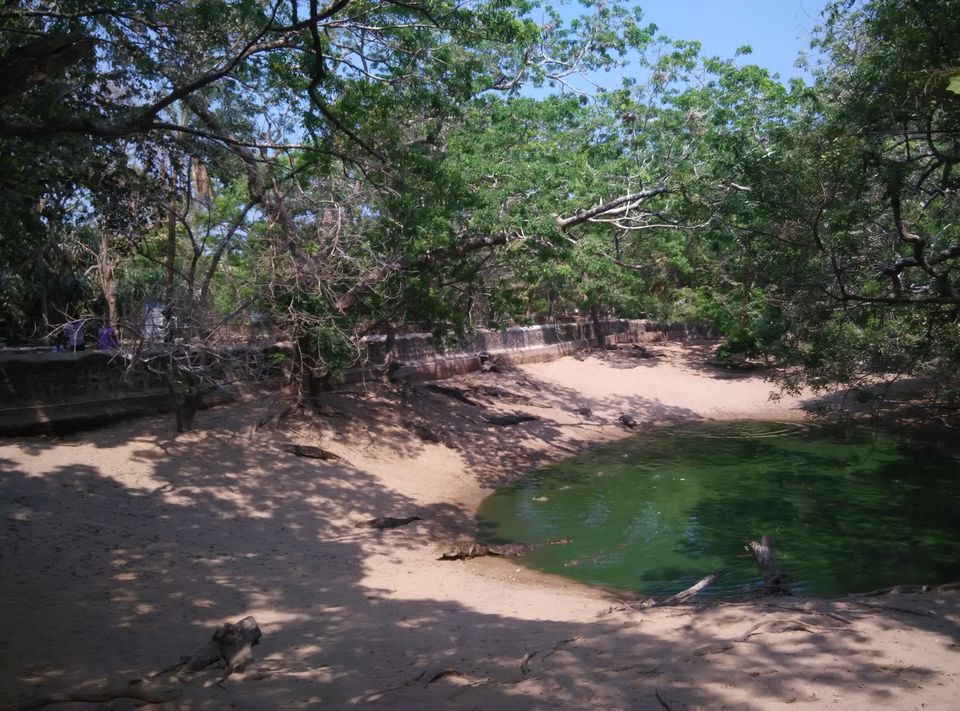 Mahabalipuram shore Temple
This is one of the most famous tourist attraction and is situated mid-way between Chennai and Pondicherry. The ancient temple is build right on to the shore facing Bay of Bengal. Build in 7th century it's known for the stone cravings, cave temple, panch Rathas and statues. Also it has some local shops which are must to explore.
After 6 hours of road trip we reached Pondicherry in evening around 7.
Where to stay
There are various options available in terms of stay as it's the most popular weekend getaways of south India, but if you are planning to stay there on weekends its preferable that you make booking well in advance especially if you want to stay on the Promenade.
On Promenade: Any hotel you could get, as the view is really worth staying in these hotels.
Otherwise: Since I didn't have any prior booking, even after scouting in 10 hotels on the promenade I wasn't able to get any room.
So I stayed in Hotel Shenbaga, it's a 4 star luxury hotel with all the facilities one would want and ample amount of parking space if you are planning to take your own car.
Food
There are a lot of cafes present in the white town which offers tons of options especially sea food. Some of the cafes which I would recommend worth trying are:
Le Café: Situated on the promenade and serves coffee 24X7. The best experience was has having the cup of coffee at the time of sunrise.
Le Dupleix: It is well known for its sea food and ambience
Villa Shanti: Again it's famous for the good food as well as the ambience. Do book in advance as it generally has a lot of waiting. Chocolate éclair is a must try.
Café Xtasi: This place is a must for pizza loves and is known for the wood-fire pizza.
Promenade
Promenade beach or simply Promenade is the rock beach and is the heart of white town. It's like the marine drive in Mumbai, but without traffic as in the road is closed for vehicles from 6PM to 10 AM. So it's a 2 km road which house hotels, churches and some cafes on one side and spectacular sea view on the other.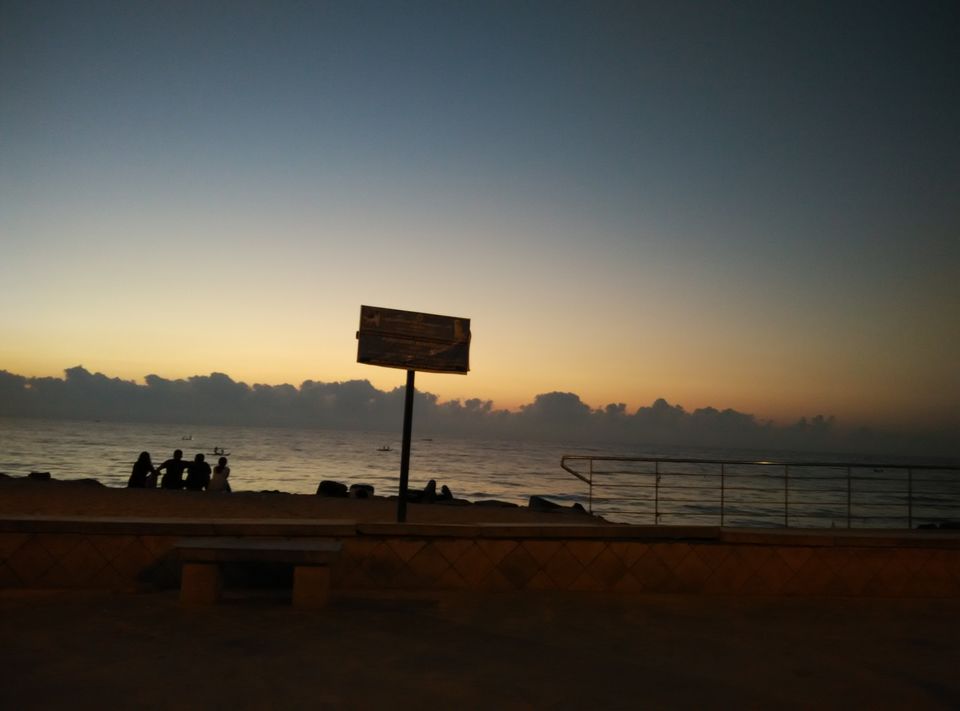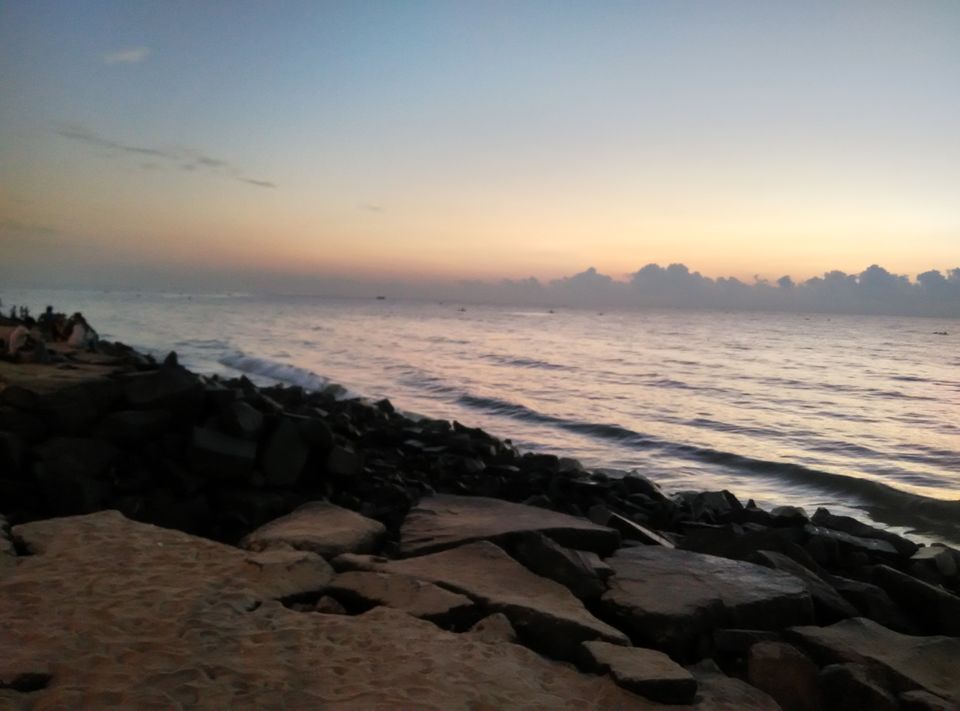 Beaches
There are various beaches present in Pondicherry such as serenity beach, Paradise beach rock beach etc. But most of the beaches which are present within the city or outskirts are not that well maintained as compared to other beach destinations in India such as Goa or Andamans.
Paradise beach can be the one which you can explore and is around 7km from the city. You'll have to take a ferry which cost Rs 200/ person for a too and fro ride.
Also the beach timings are 9AM to 5 PM, hence plan accordingly.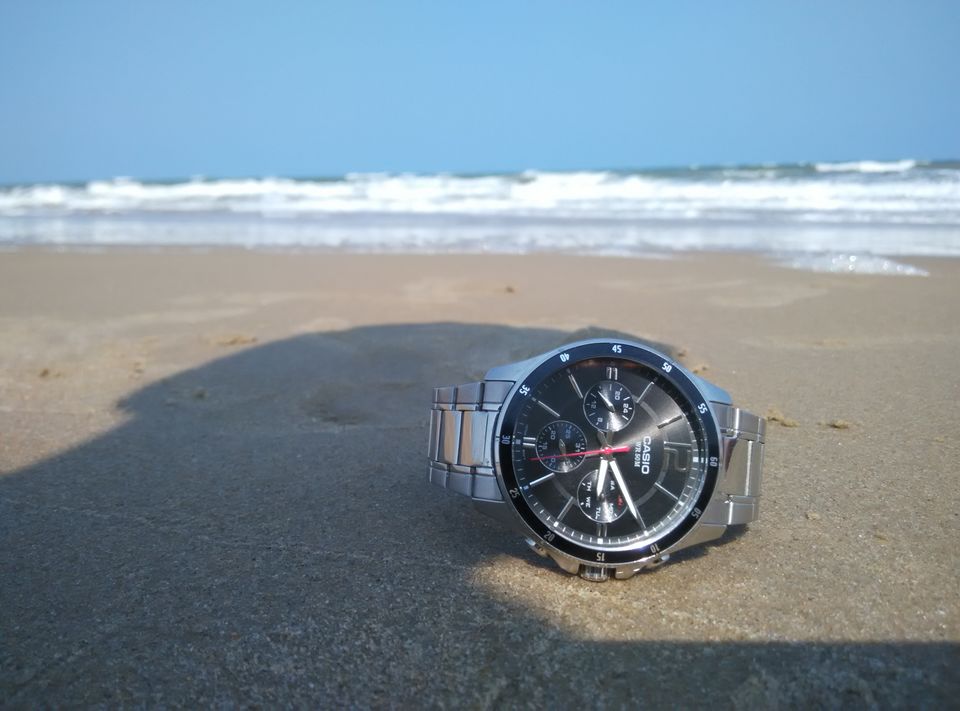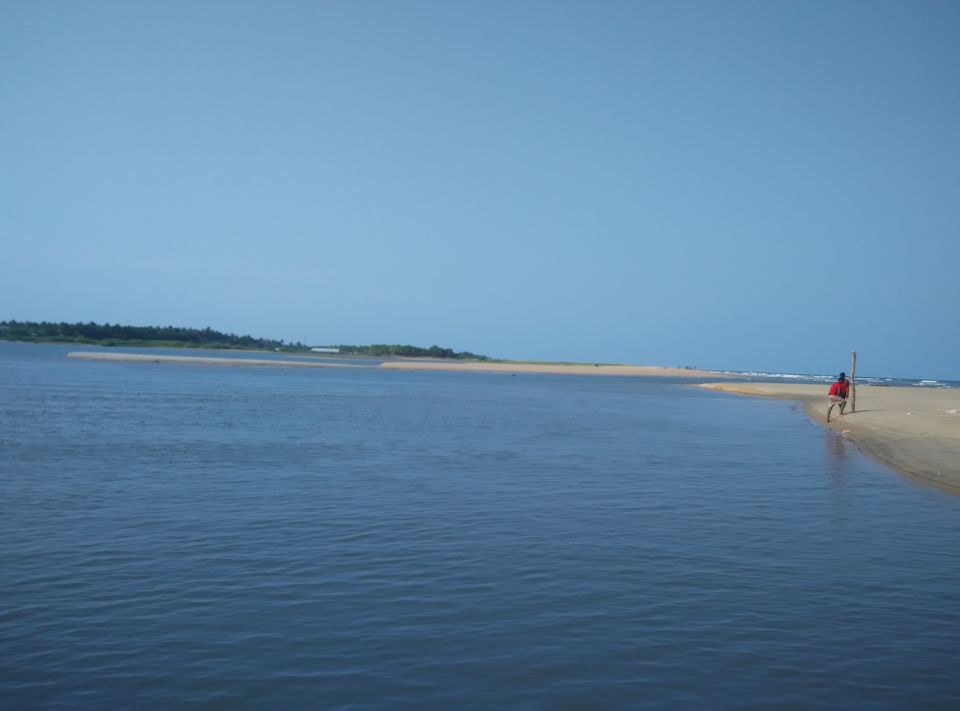 Auroville
Auroville is a famous tourist place especially for the meditation and for those with religious beliefs. Its an experimental township with the purpose of realizing human unity. It's situated around 10 kms from promenade and is made in a circular fashion with a temple in the middle which is well known as "Matrimandir"
The viewing point of Matri mandir is open for the visitors for free from 9AM to 5 PM, but if one wishes to go inside and experience the silence then there are passes which need to be purchased one day in advance from visitor's centre for which timings are:
Mon. to Sat., 9.00 a.m. - 4.00 p.m.
Sunday, 9.00 a.m. - 13.00 p.m. only
Also there are few shops which are present within the Auroville which has some Indian ethnic collection and things like authentic incense sticks, perfumes etc.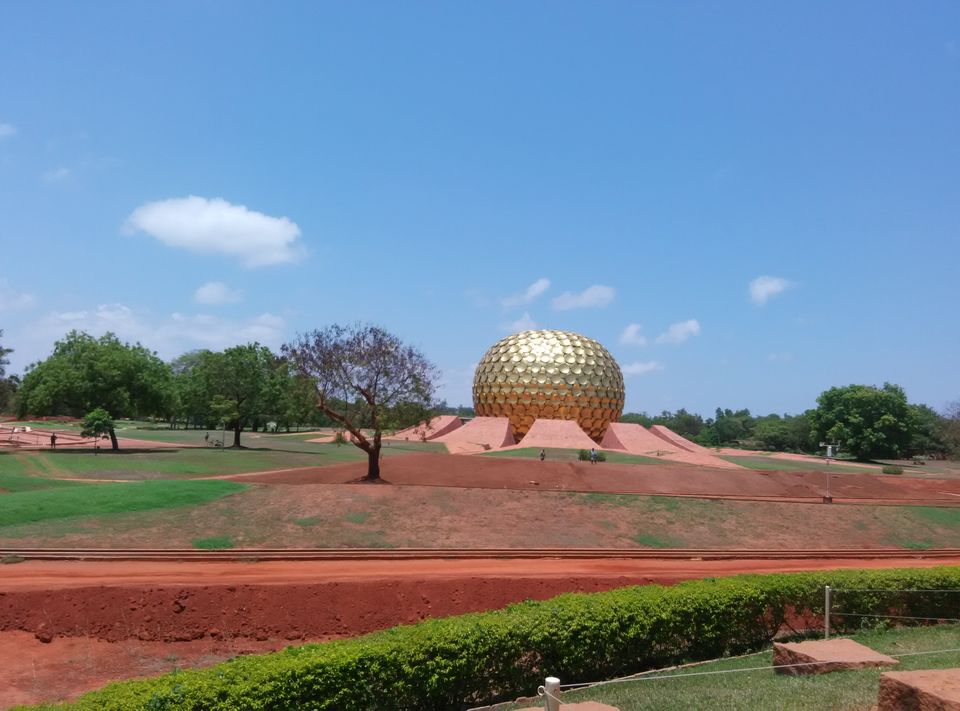 The best part
It's experiencing the sunrise on the promenade when the nature's beauty is at its peak and one can sit for hours to see the orange sky. So it's highly recommended that if you are visiting Pondicherry be ready to sacrifice the morning sleep as its worth of an experience to view Sun's refection on the sea and the ferries which fishermen usually take out to catch fishes.