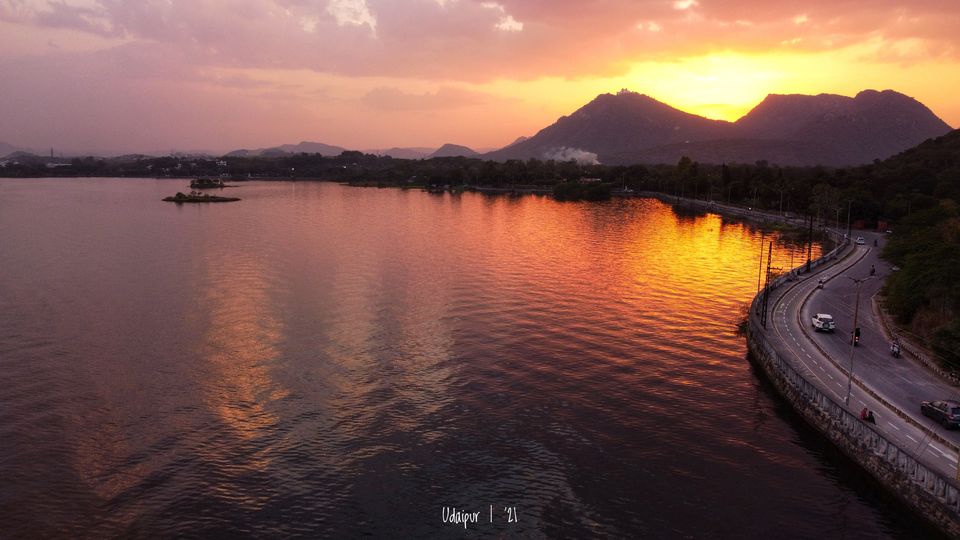 Lets face it - trip cancellations are always painful. You have read endless articles, researched the route maps for nights, watched numerous youtube videos, and then..
One fine day, your fellow trip companion says, "Not this time yaar! Kabhi aur..", and you are heartbroken! That's how my dream of finally visiting the enigmatic Spiti Valley continued to elude me. "Rajasthan!", she said, "Lets do a road trip to Rajasthan!". Now my constant friend (Anindya) and I had got full two weeks of leaves sanctioned keeping Spiti in mind. With my dear lady friend Esha (and her husband Sugourab, who didn't have an option but to give in!) insisting on Rajasthan, we followed her husband's suit and agreed. But wait, families have commitments especially if it's Diwali, so the couple could commit only ten days time. Again, my constant friend and I (bachelors!) just reacted with "Jee huzoor!" (more on the remaining 5 days on a different travelogue)
Cut to the trip? No, silly! By now we know it is a road trip but had no idea around the mode of transport. My friend and I had initially planned to ride our respective motorcycles and meet the couple in Delhi, but we realised that will just "kill time" so we let our dreams die a painful death, yet again! Finally, it was decided that we will fly to Delhi, meet the couple and head off to Rajasthan in their Grand i10 Nios next morning.
The final itinerary was decided as Delhi-Jaipur-Chittorgarh-Udaipur-Mount Abu-Jaisalmer-Jodhpur-Delhi with the trip commencing on the 23rd October, 2021. Now as usual, the excitement of a trip is always more than the trip itself, so what obviously followed were countdowns with bated breath, shopping, discussions on where to eat, etc. Finally, the evening of 22nd arrived, I happily shut the lid of my office laptop and took an Uber to the airport. If there was a perfect example of contrasting behaviours, it was my Uber driver, who was driving at 40 kmph! Observing him for quite some time, I asked him to drive a bit faster. "Dada ektu taratari cholun!"
Driver - "Kotay flight?" (when is your flight?)
I - "6.30 pm e pouchate hobe airport!" (I've to reach by 6.30 pm)
Driver - "Andhokar toh, thik dekhte parchi na.. ki ar hobe, 2-3te gari pore pouchaben!!" (I cant see properly as it is dark. Wont make much of a difference, you will reach after a couple of cars)
I was speechless and didnt' know what to do! I recalled the names of 108 gods and goddesses, Allah, Jesus and everyone possible and prayed I just reach the airport safely. Finally I reached the airport at 6.28 pm and the driver smirked at me and said, "pouche dilam toh samay moto?" (I made it on time!) I was relieved to see my friend and in no time, we boarded the flight and reached Delhi. Delhi always amazes me. Having stayed in the city for six years, it is like my second home. Truly it is said, "Delhi ek mehfil hai!" I could hardly sleep that night, and before I realised, it was morning.
We quickly got ourselves ready and were out of the apartment by 6.30 am. We stopped at Old Rao hotel on the way at Dharuhera for breakfast. Aloo ke paranthe and freshly made butter adorned our plates, served with piping hot chai. Let the gluttony begin! We continued to cruise at 100 kmph+ speeds with occasional bottlenecks created by the trucks on NH48. Sugourab, my friend's husband, who was sceptical about munching long miles was delighted to drive without breaks. I am usually the one who always drives on trips, but I let myself chill while he was doing the job behind the wheels. Soon, we reached the outskirts of Jaipur, it was about 40 mins to our hotel when a funny thing happened. Our mobile data stopped working. Initially we thought, it was because we were crossing an army area but the issue persisted. The data signal was restored intermittently, and after taking a lot of wrong cuts and encircling the same roundabouts, we could finally reach our hotel, Umaid Bhawan Heritage House. Any guesses on the internet outage? It was because of Patwari recruitment exams, something we could never imagine. Fortunately, I had maps.me installed on my phone, I quickly downloaded the entire map of Rajasthan and this became a life saver for the rest of the trip.
Jaipur was a place we have had been to multiple times in the past, so we had allocated just a night as a stopover in Jaipur. In the evening, we headed towards Nahargarh fort to catch the sunset, via Hawa Mahal and Jal Mahal. We ended the night on a happy high note at Handi, because is any visit to Jaipur complete without some laal maas from Handi?
The next day was a long one to Udaipur and we also had plans to visit Chittorgarh on the way, due to its rich history. We were able to start before sunrise. There haven't been many a times in my life that I have experienced a sunrise. This one was a memorable one, a pink sunrise in the pink city! We continued on the Jaipur-Ajmer highway and at about 8 am, we stopped for breakfast at Hotel Highway seasons. It was also the first time I could properly fly my drone here since purchasing it on my birthday, and it was a lovely feeling. After satiating our thirst and hunger, we continued our drive, changed hands at the steering a couple of times, and by 12 pm, we could see the Chittorgarh fort already. As soon as we reached the ticket counter, the guides started flocking to us in order to be hired. We hired one of them, and in the retrospect think that we did the right thing because the fort is HUGE! We saw where one of the biggest Jauhars in history was performed, and also the battleground where the battle between Alauddin Khilji and Raja Ratan Singh. Around 2.30, we bid our guide goodbye, had some lunch and started the last leg of our drive towards Udaipur, which was still 3 hours away.
We reached Udaipur just in time for the sunset and checked into our hotel Kankarwa Haveli which is at Laal Ghat. We were pleasantly surprised when both our rooms were upgraded to a full lake view from a partial one. Already tired from a long drive, we kept the evening just to relax and unwind and could not find a better place than Sangria.
The next morning, we woke up early, had some rooftop breakfast basking in the mild winter sun with the vista of the Lake Pichola enchanting us. It was also an opportunity for me to practice holding breaths as I flew my drone over the Pichola! Before this, I have never done a flight over a water body, and a Garmin watch on me could easily mistake my heart activity as a morning run! All's well that ends well, and I could safely land the drone after about 20 mins of flying. Mission accomplished. After some sumptuous breakfast, we headed to the City Palace, which is a marvel of an architecture and speaks the rich history and legacy of Mewar. The guide was very knowledgeable, had a funny bone and was really adept at taking photos. He have us a tour of the entire palace, explained the history to us patiently and also helped us choose sarees for our mothers. Sweet! Tired of walking for 90 mins, we straight headed to "Chuchu ki chai" for some amazing adrak chai. The guy who runs the shop is a teenage lad with great attitude, and serves equally good tea.
None of our trips are complete without gastronomical delights and as a ritual, we always research about where to eat. Our primary research and recommendations from friends made Khamma Ghani an obvious choice for a lunch place. The restaurant was towards the tail of Pichola and was kind of on the lake. We grabbed a lake view table. Soon the sight of the lake was overlooked by the taste and smell of the food. I, for one, am not a great fan of vegetarian food but this was a place where I liked the vegetarian food too. We tried different rotis like missi roti, bajra roti, makki roti and each were equally good. Not to mention, the mutton was out of the world and our tummies never felt happier. What could have been a perfect consequence to the Bengali in us was an afternoon nap, but we had a sunset to chase. We had rented scooters and hopped on to them. In a while, the main roads made way for the kachha bumpy village roads and we were at Badi lake. A lof of people dont know about this lake, let alone visit. The lake is quite a big one, but we had to be content visiting it from the road as we could not find a way to go to the shore. I later realised there are ways to do that, just that we were more interested to catch the sunset from the Sajjangarh Palace. The road approaching the Sajjangarh palace is a twisty, uphill one, and goes through the sanctuary - the kind which I enjoy riding in. It appeared, both Anindya and Sugourab were digging the ride too. The entry fees to the palace is higher compared to other forts, and they charge an exorbitant amount for video cameras (Rs. 800), so I decided I will not take out the drone. As I come to think of it now, it was a loss probably because the views are mind-blowing. The evening was a bit cloudy and the green series of mountains created a perfect backdrop for the clouds to play hide and seek with the setting sun. It was a sight to behold. Content, we returned to our hotel and decided to spend the evening over some adda session. While returning, we again headed to "Chuchu ki chai", fond of the tea so much.
The rooftop of Kankarwa beckoned us again for breakfast on Day 3. I flew the drone over Pichola again, this time with more confidence and went a bit farther over the water. We had planned to go to Ahar Cenotaphs, which is the burial ground of the royal family members. The place is absolutely not maintained, people hardly go there and the caretaker literally denied us entry. After much coaxing, we could get in but he strictly instructed us not to take photos and videos. But what's the fun if you cant break the "rule" and sneak in a photo or two? With the sun traversing half the horizon and our stomachs half empty, we drove our way back and decided to grace Upre with our presence. This restaurant is on the other bank of Pichola and is just on the lake! There are nice domes adjoining the lake where one can sit in exchange of the time flying by. We took some mocktails and sat there for an hour, just soaking in the beauty of the vast Pichola. Later, we proceeded inside for yet another sumptuous lunch. For the evening, the initial plan was to do a boat ride on the Fateh Sagar lake, but everyone agreed with me in unison thinking that flying the drone over Fateh Sagar is a more attractive proposition with the golden light in the backdrop. After flying the little monster to my heart's content, we went for a supper to Ambrai. Last time when I was in Udaipur in 2017, we were denied entry rudely reasoning full-house though there was enough space. So this time around, we made sure that we do the homework. We had called up the restaurant and was told the dinner begins at 6.30 pm and tables are allocated on a first come first serve basis. So dinner it is at the time of supper! While in Ambrai, we came across another funny guy named Jaswant who was waiting the table for us. He was hilarious with his punchlines and surely knew how to please his customers. Strangely enough, he was not focussed to sell but gave really good recommendations on the best dishes along with the quantities one could finish. Next time you are in Ambrai, do look out for him.
No visit to Udaipur is complete without a visit to Haldighati. Our destination next morning was Mount Abu which passes by Haldighati. So we decided to take the small detour and turn few pages of the history books. First we went to the Haldighati museum, where we saw a short light and sound show, and then proceeded towards Chetak's samadhi sthal and Rakt Talai. The gorge-like road through the yellow mountains and the lush greenery around make us fall in love with Haldighati. The drone wanted to see how it looks from the top so I let it fly!