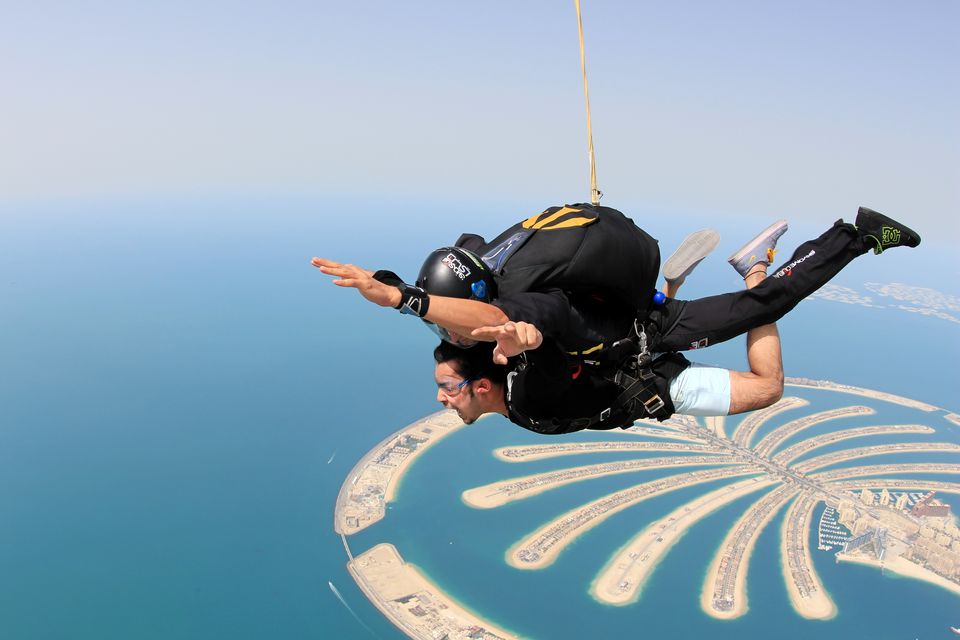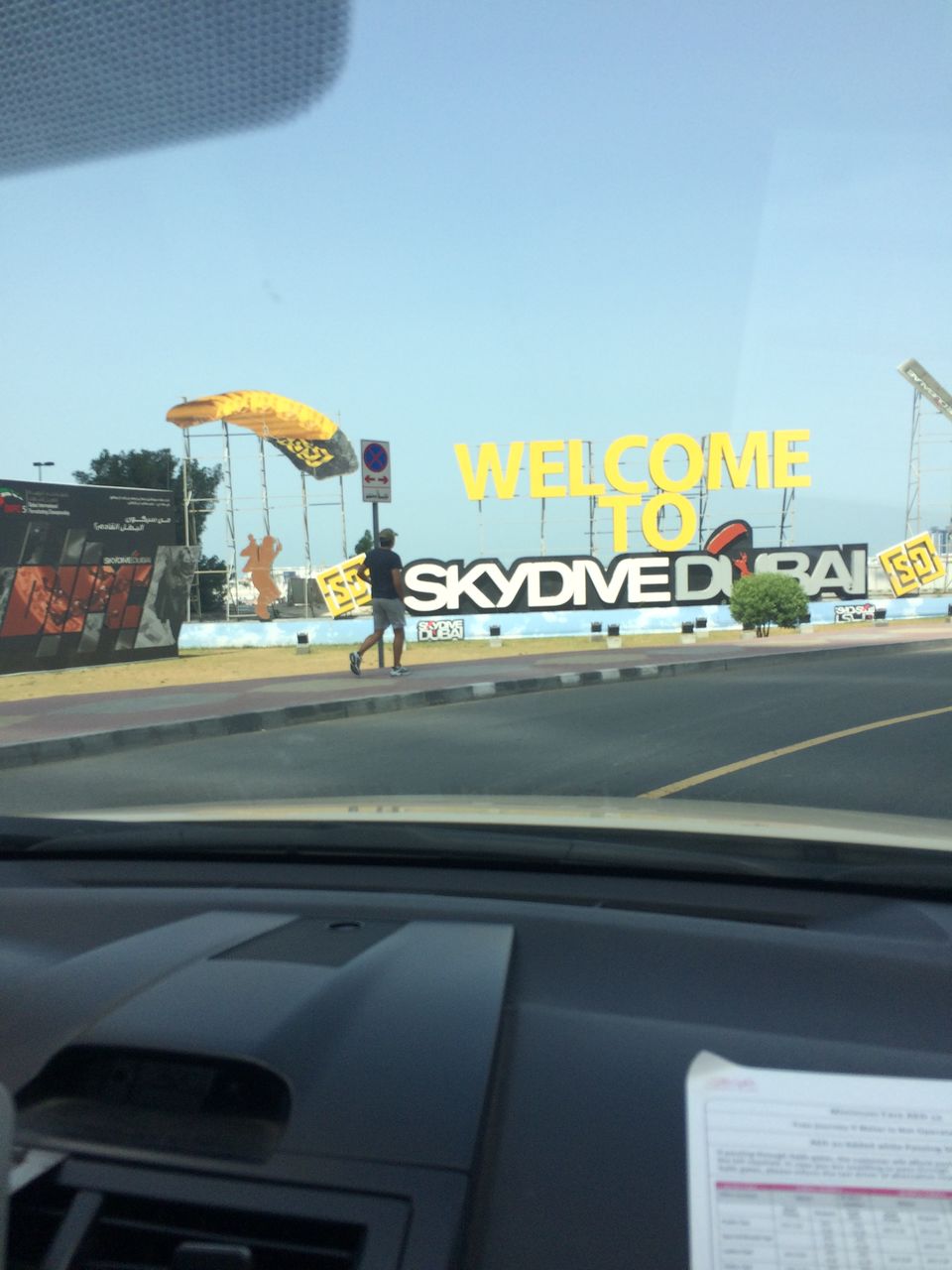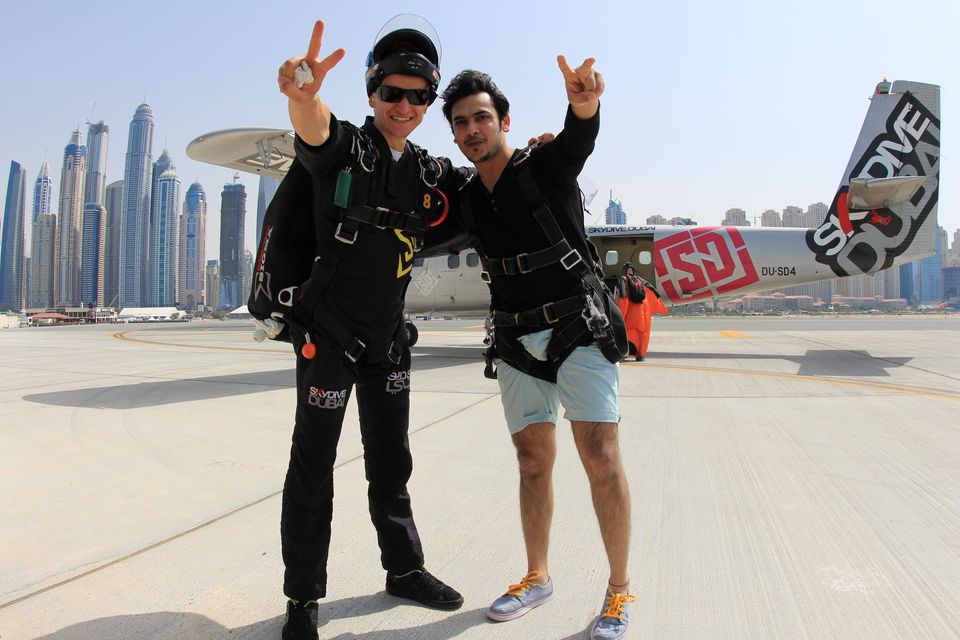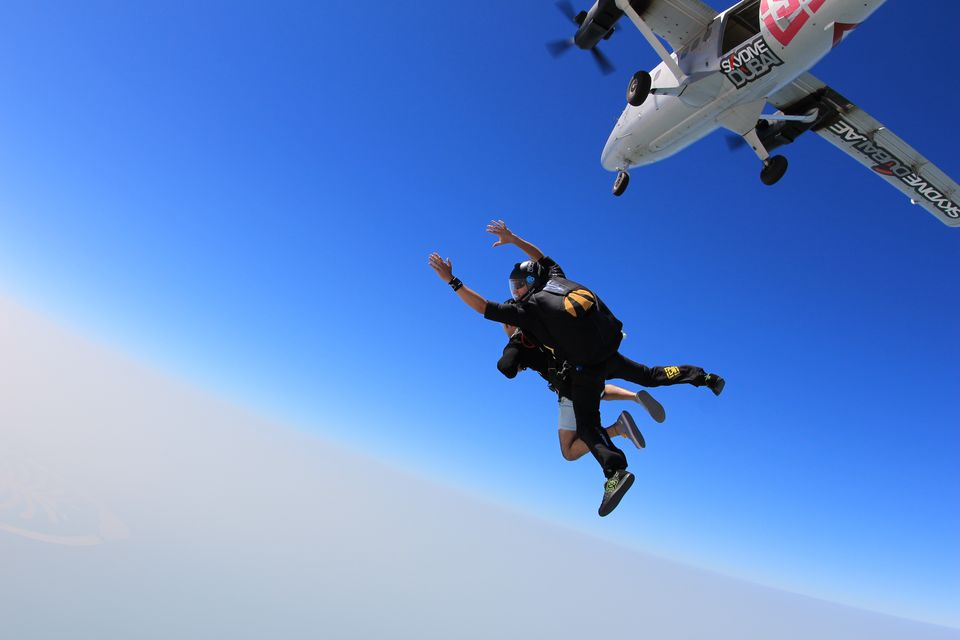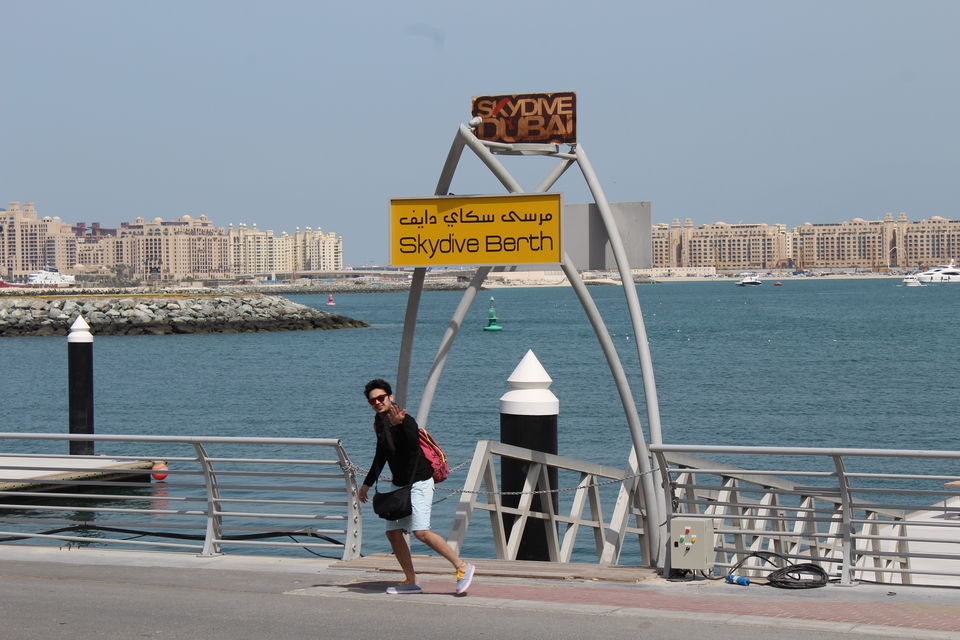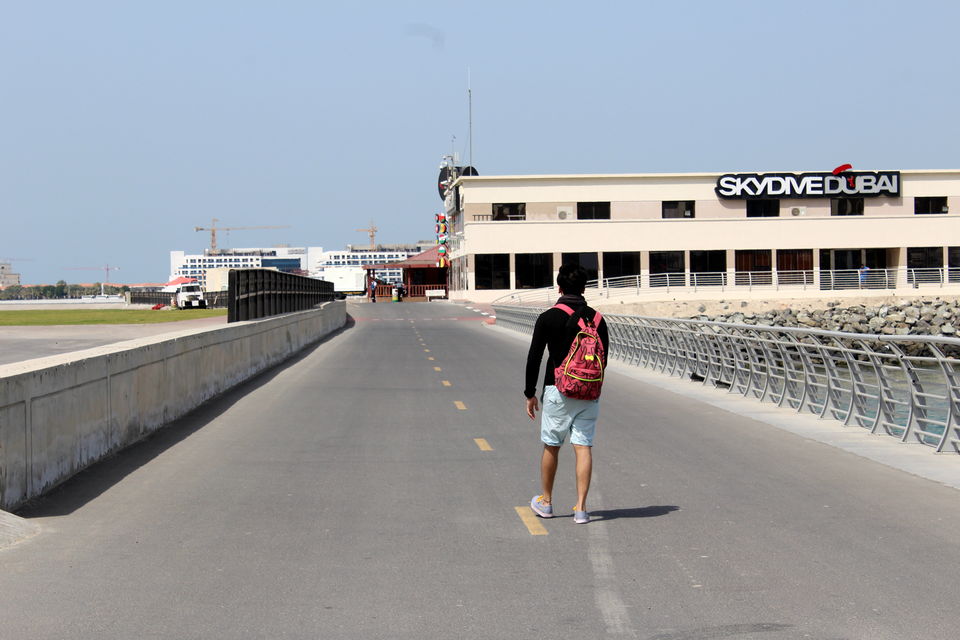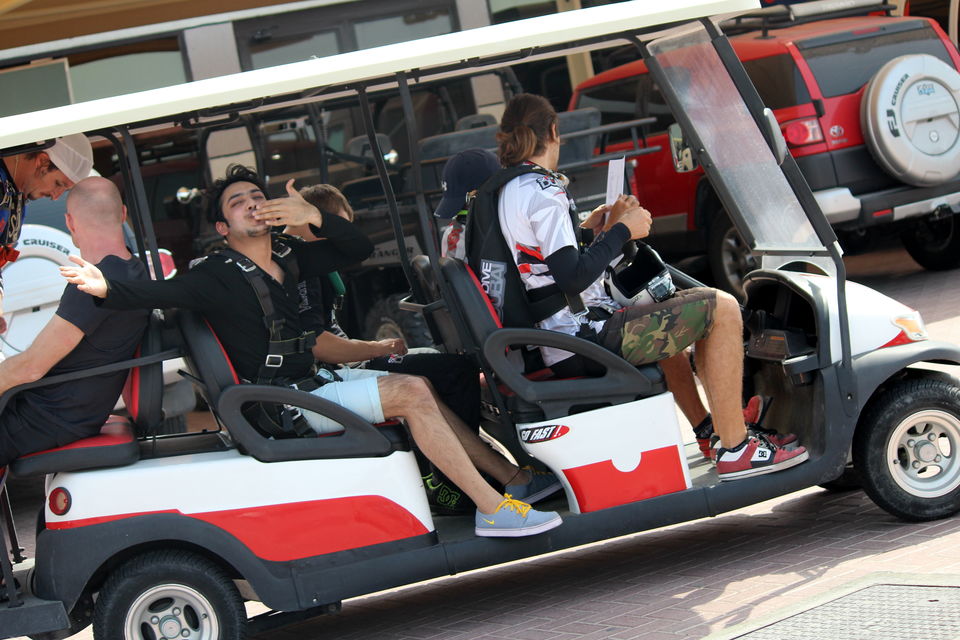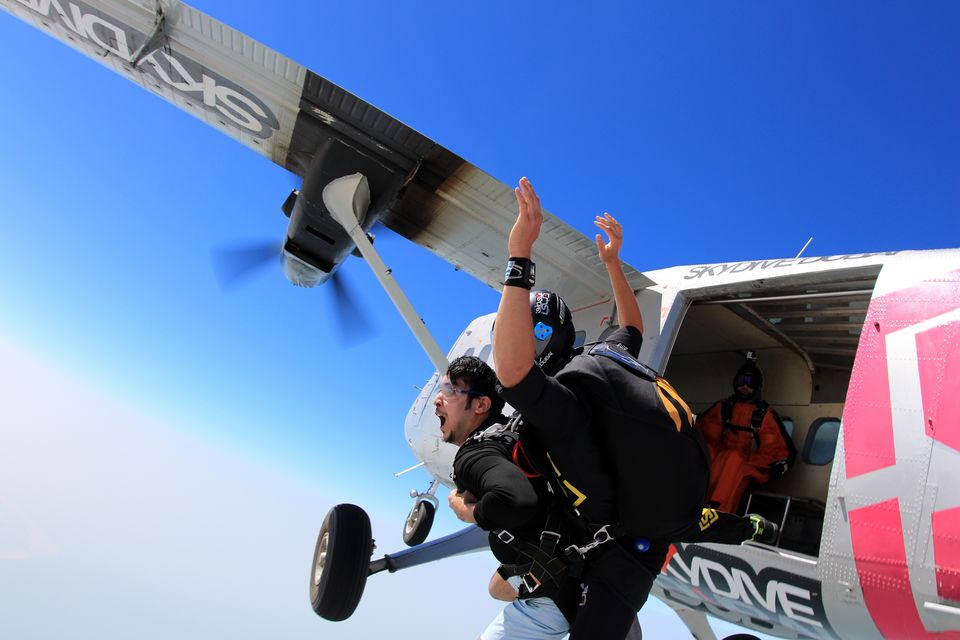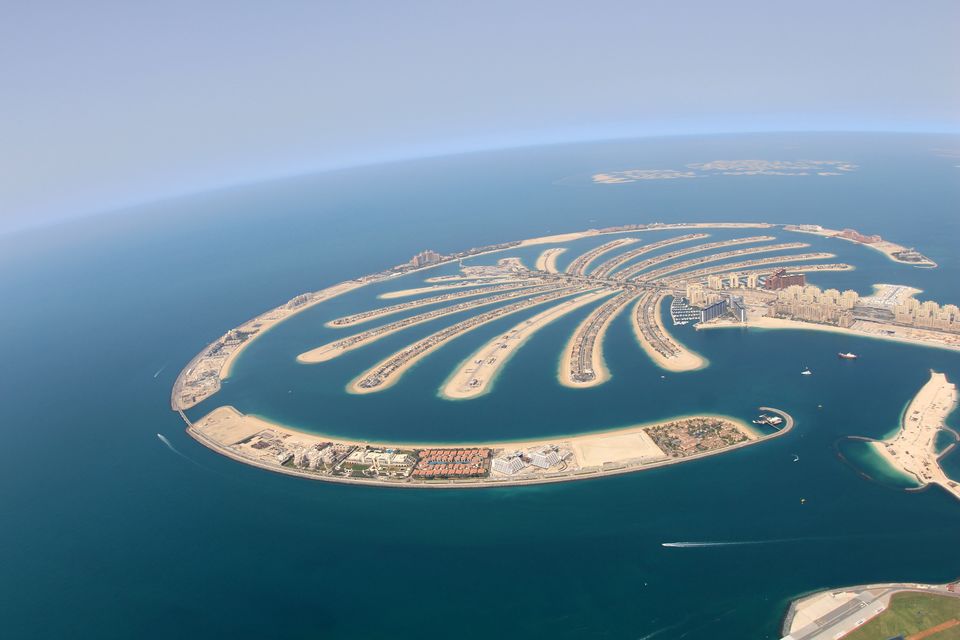 B/w the blues attacked the winds and conquered...****SKYDIVED****
On 26th February 2015 the sky was clear in Dubai and could have been an usual day but i had some other plans.!!
I Skydived..:):)
I left for the skydive Dubai centre at Dubai Marina early in the morning as the excitement levels were sky high..!!
I was about to do something unusual..!!
As i started my walk towards the centre i could feel myself moving into a zone of thrill.
They are charging an amount of 2000 AED for a tandem jump.
Make sure you book in advance to avoid any hassle.
While filling up the waiver's form i had goosebumps as i was about to live one of my dream.!!!
After a short briefing i geared up and into a flash i found myself on my way to the runway..:):)
It was a moment of adrenaline rush while boarding the plane..!!
My feet weren't on floor.."actually".
While my excitement was building up i could see myself at a height of 13000ft..!!!
I looked down and what i saw was just out of the world..!!!
Beautiful "Palms" were in front of my eyes..:):)
Door opened and i was ready to do something I had always dreamt of.
I came at the edge and for a moment paused, took a deep breath..without a second thought i jumped...!!!!
Wohoooooooooo..!!!!!!
Gravity started to pull me like an electromagnet as if it's gonna swallow me..!!
My adrenaline skyrocketed and wind was touching my face, I couldn't hear anything except my heartbeats..!!
I was numb, living the moment of sheer thrill and insanity..!!!:):):)
Those 20 minutes were the best  minutes of my life till now..!!!
it was one helluva experience..:):):)
I'll cherish it till my last breath..!!!