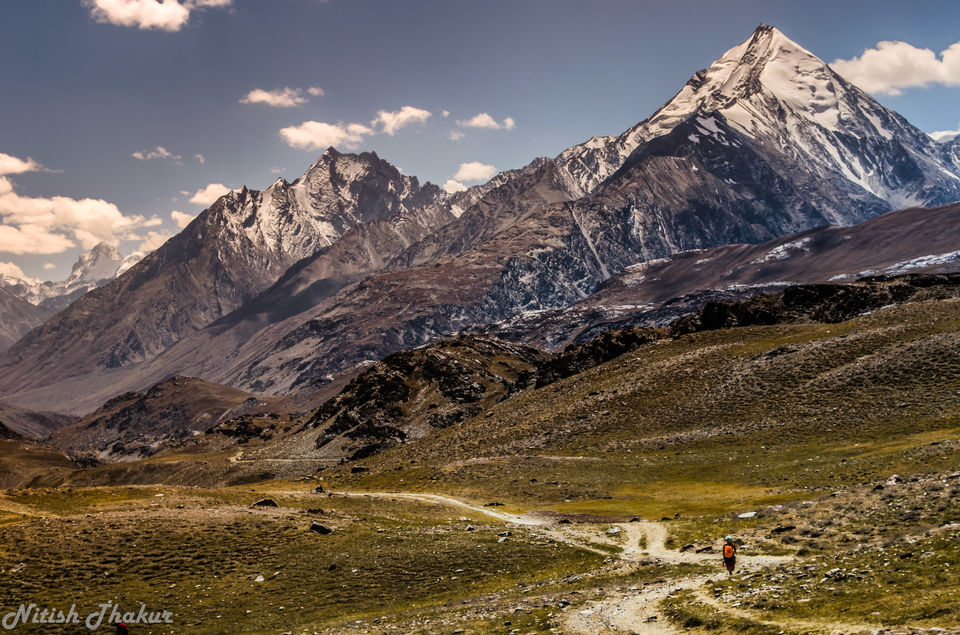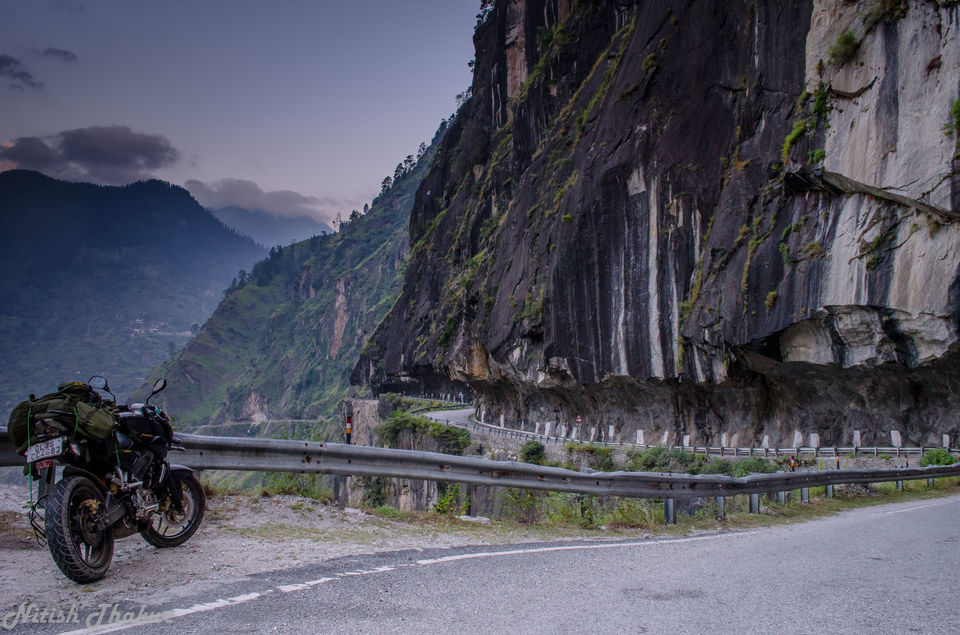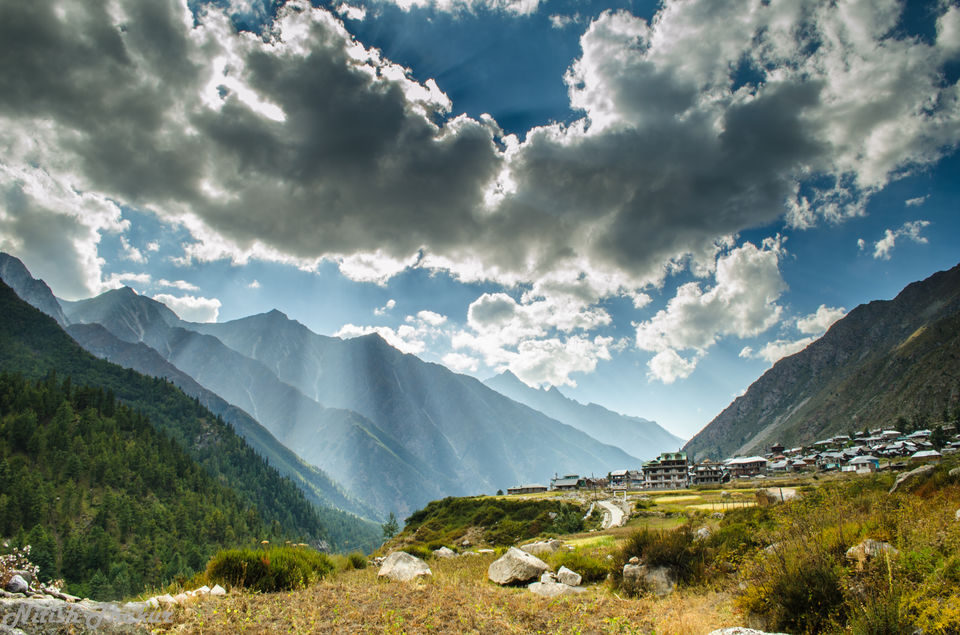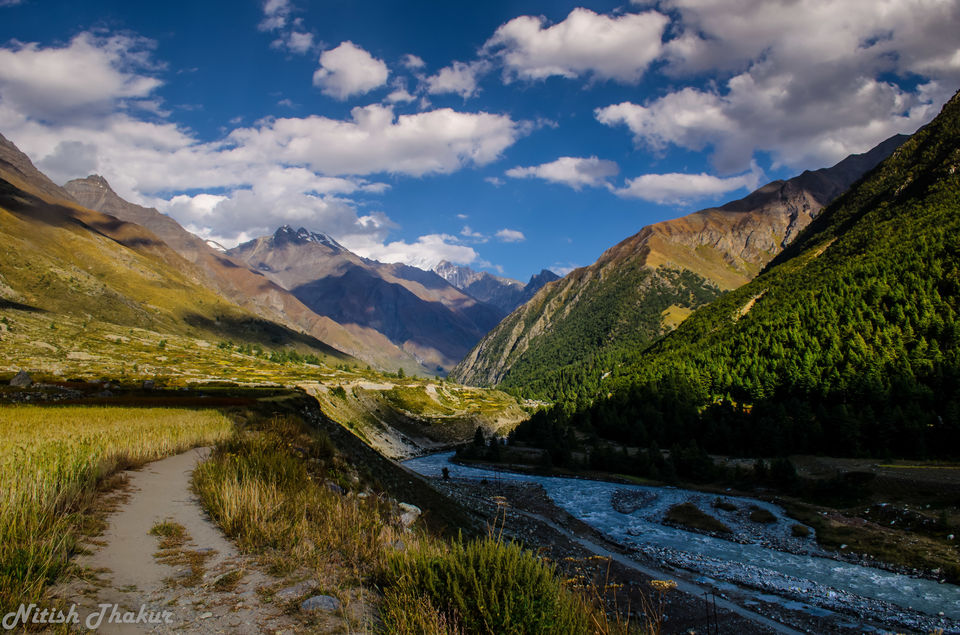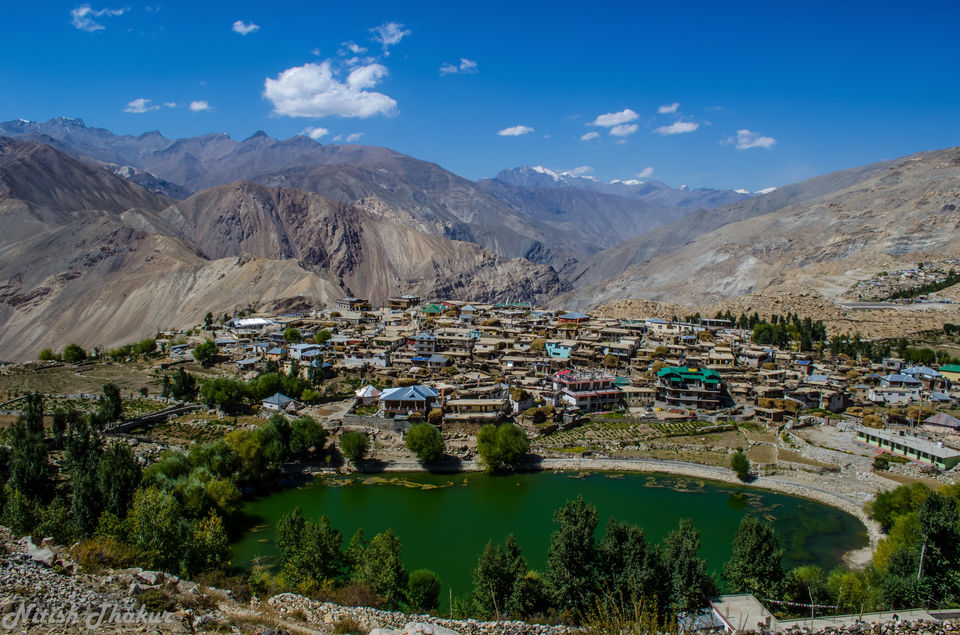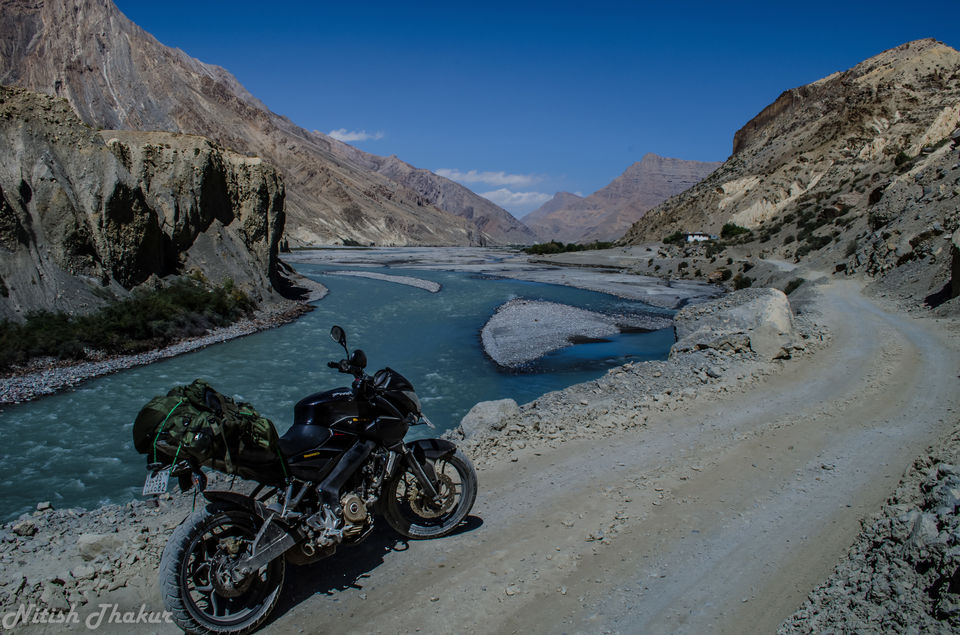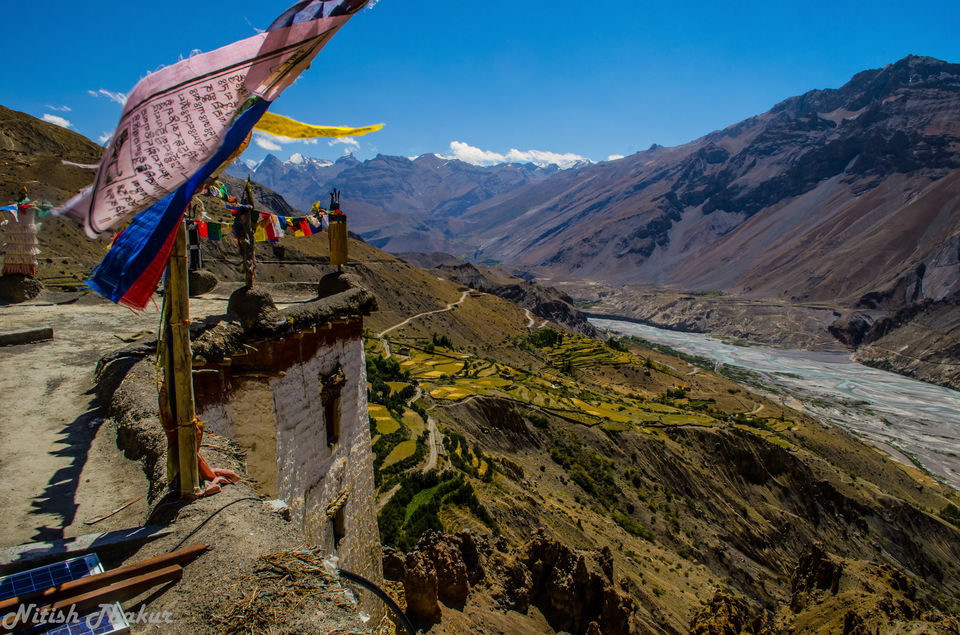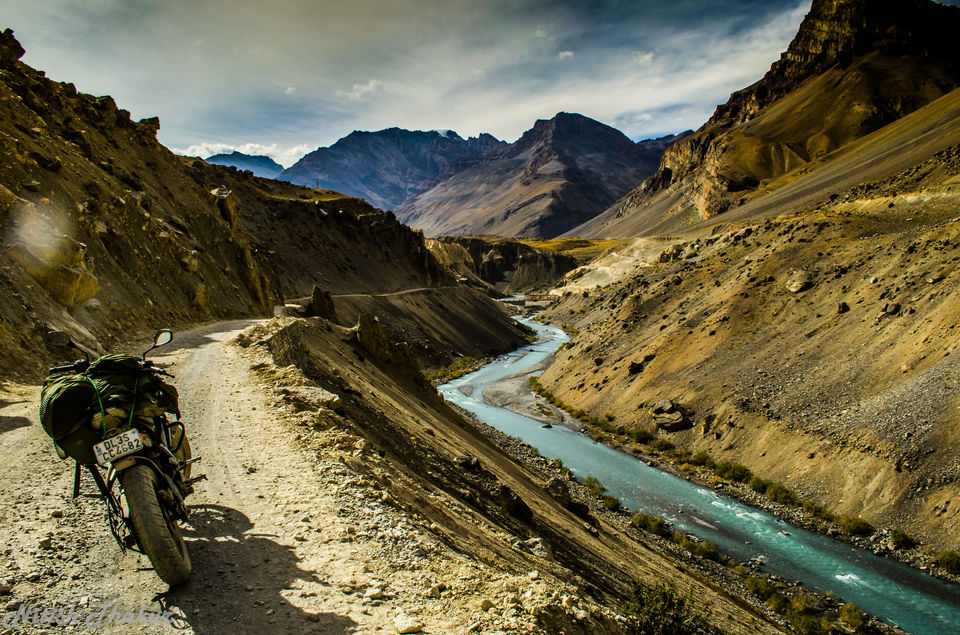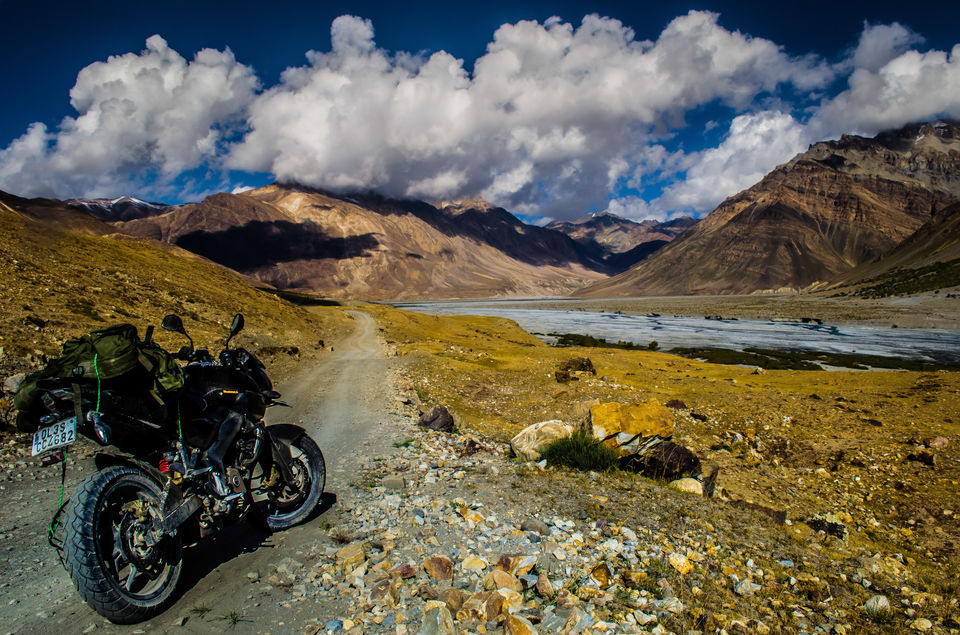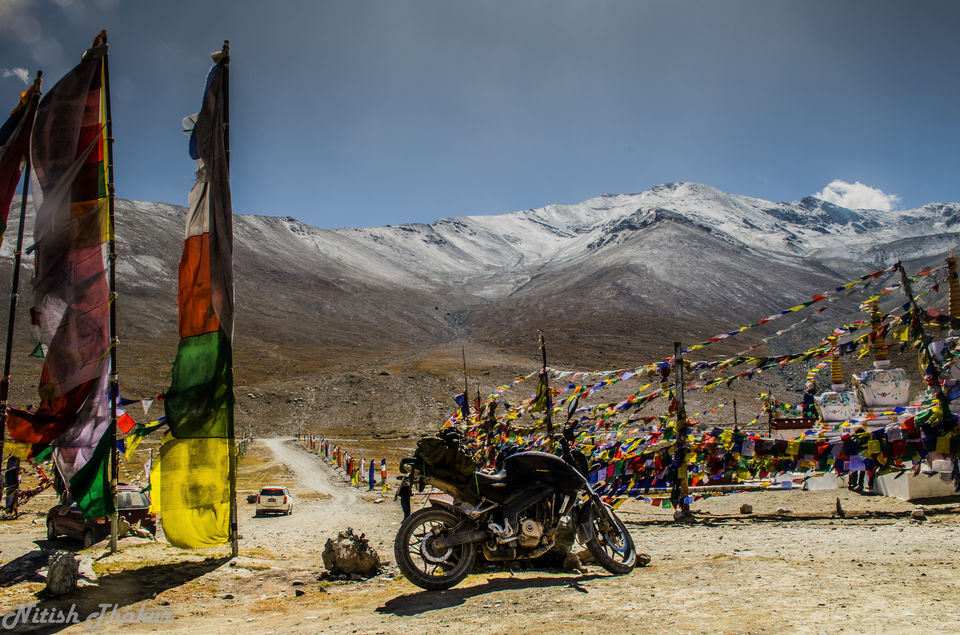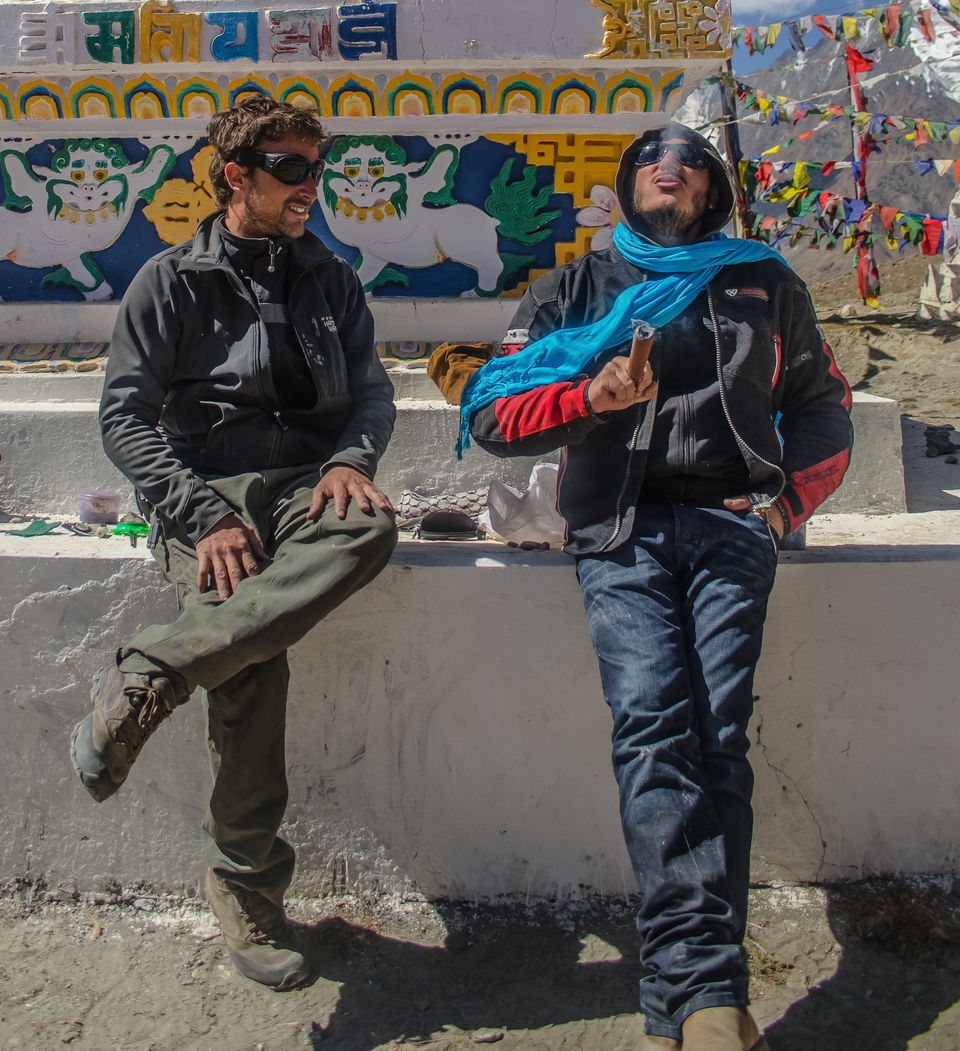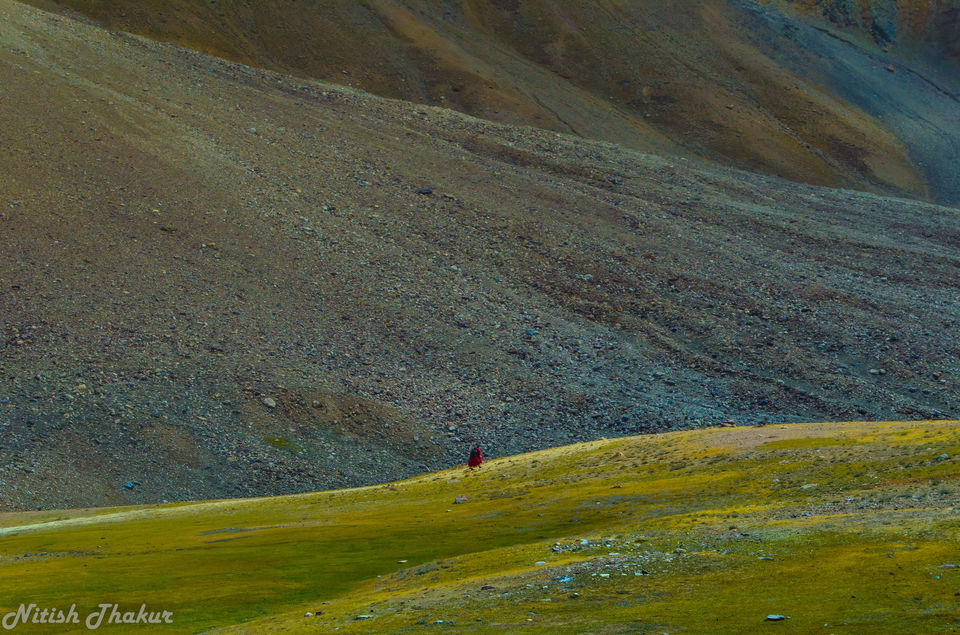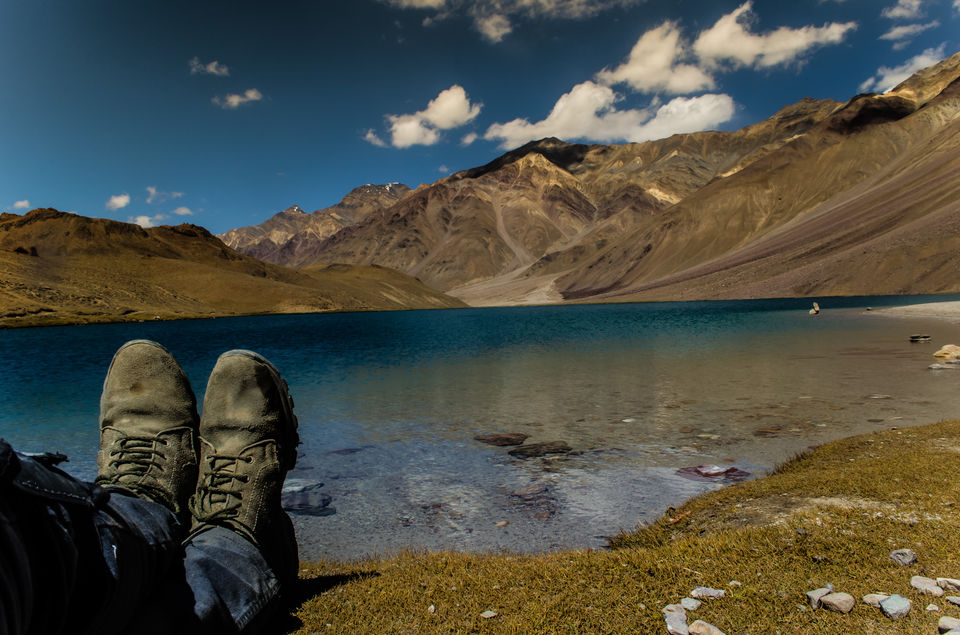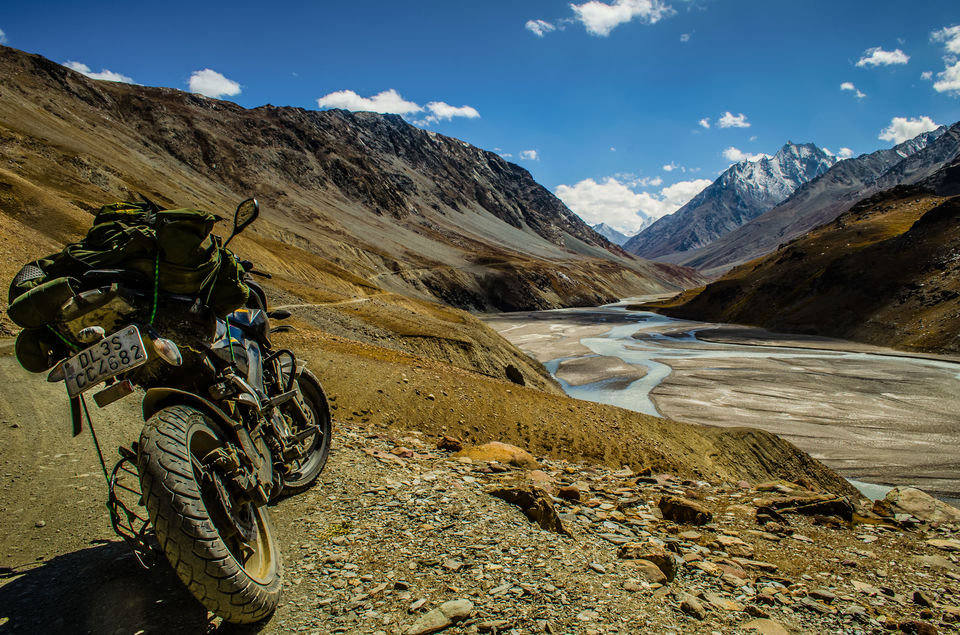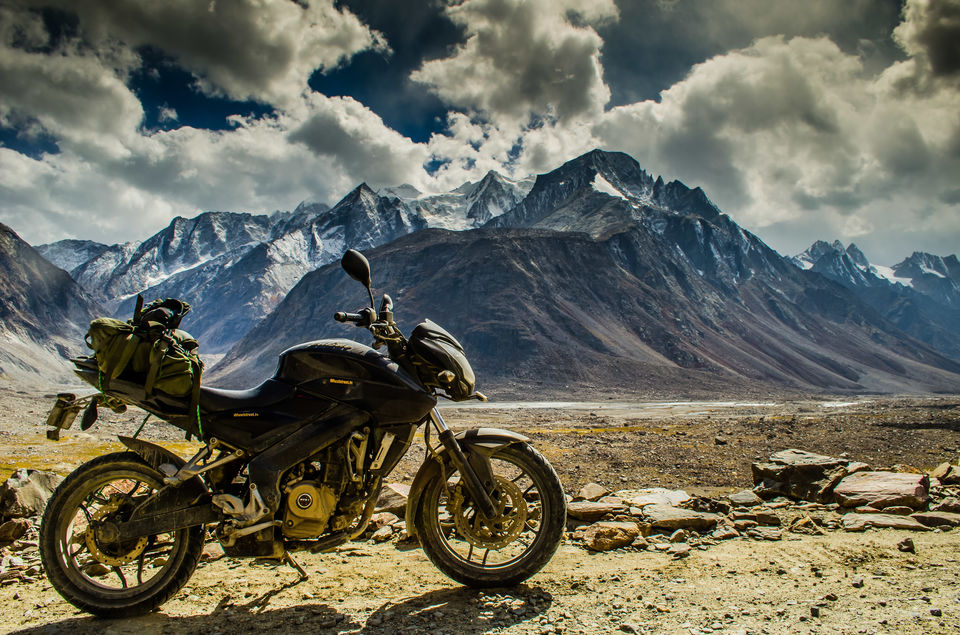 "All that is gold doesn't glitter, not all those who wander are lost…" – J.R.R Tolkien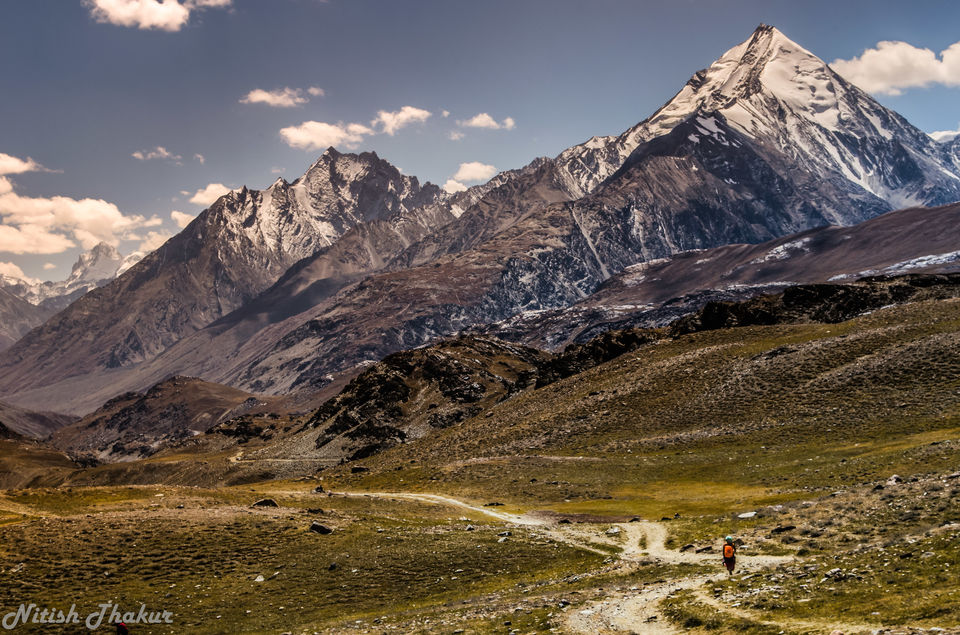 When was the last time you listened to your inner voice, and just decided to get out to the hills on a road trip?
I, for one, followed the voice and made plans to visit Spiti valley in Himachal Pradesh this fall. Spiti, the name for cold deserted valley, the middle land between India and Tibet, has mostly barren road for miles yet so picturesque and it makes you forget about the life you were living before you started the trip.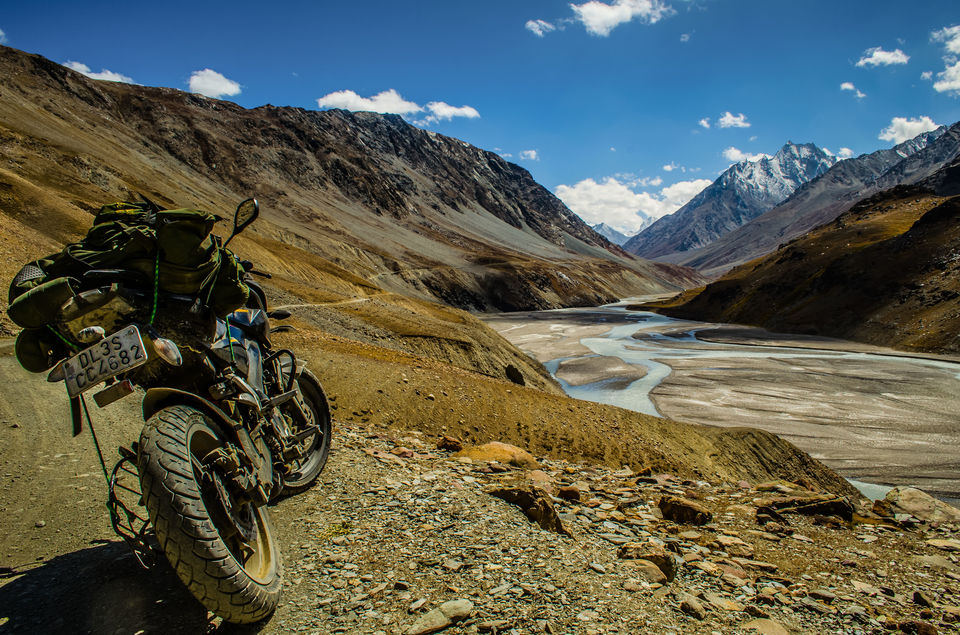 The grandiose Spiti valley
There are mainly two routes by which trippers cover this valley. One route is from Manali via Rohtang Pass, other one is through Shimla via Kinnaur Valley. I chose the latter.
Day 1: Chandigarh to Chitkul, When my fellow rider was too afraid to drive in hills
I started from Chandigarh with a fellow rider who decided to head back from Shimla and thus my ride turned solo.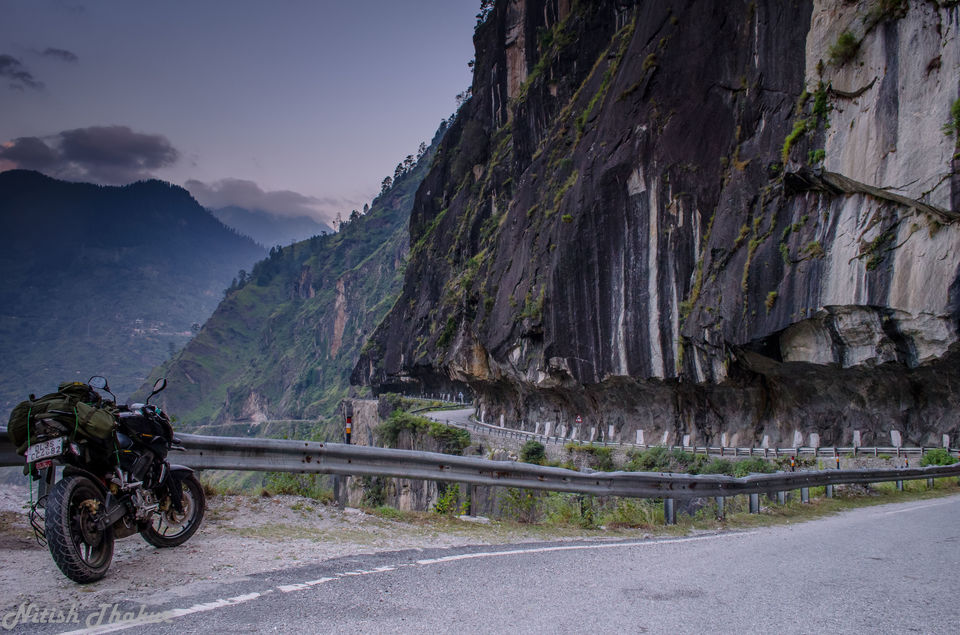 Roads through Kinnaur
The ride took me through Shimla, Narkanda, Rampur, Sarahan on excellent roads carved on the sides of mountains until I reached Tapri, and that was when the going got tough, this was but a preface for the rest of my journey. First stop was Chitkul after crossing Evergreen Sangla valley.
The last inhabited Indian village before Tibet
Last Indian village before  Tibet, and set at a tranquil location in the lap of mountains on both sides and by the banks of Baspa river; the last village where you can travel without a permit. I met a lot of travelers and got to bond with a few of them. A rider traveling solo all the way from Gujarat. Another traveler from Germany and his friend from USA. This is when my mind reminded me again why we travel, you meet people from different culture and perspective about life and stuff which is not the same in your monotonous city life. There you are, sharing and listening to the stories and experiences of life with a person you didn't know a day before.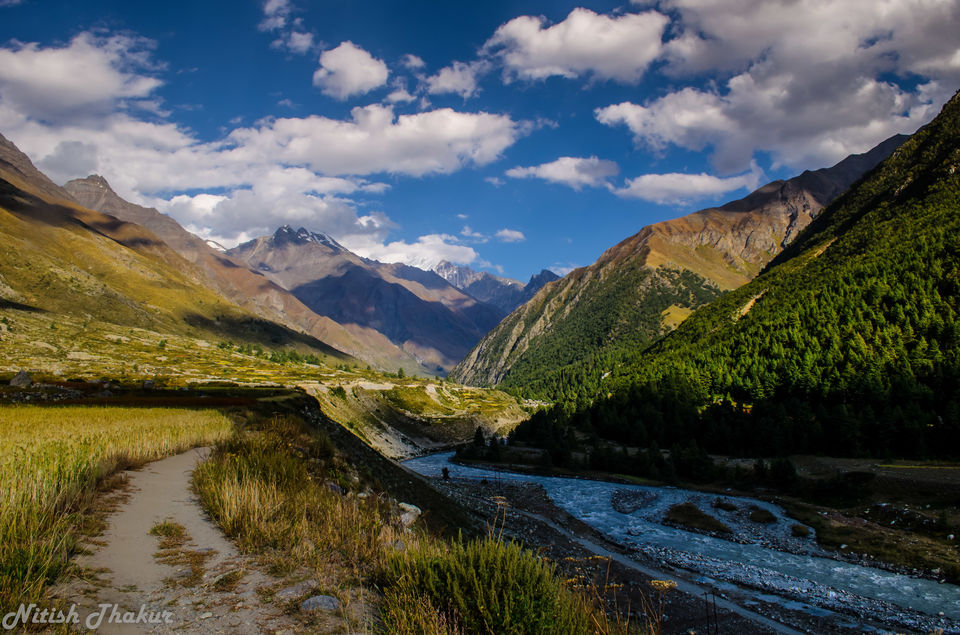 Chitkul had amazing night sky, the kind that makes you ponder, do you exist just to do the obligatory 10-6 job?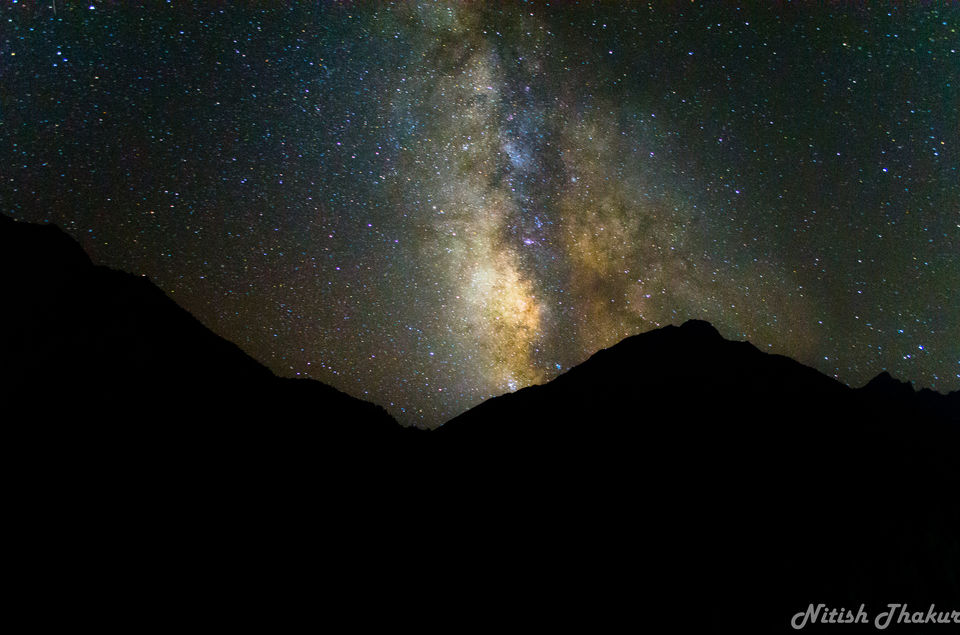 Galactic Core over Chitkul village
Next morning I said goodbye to my new friends, exchanged our contacts to stay in contact for any future travels and headed for Tabo monastery.
Day 2: Chitkul- Nako – Tabo, Talking about Life and cosmos with an Israeli traveler on the roof of 1000 years old Monastery at midnight.
 The roads after Recongpeo, show no mercy. In between there are a few good patches to drive on, the rest is a dirt track which is both treacherous and fun at the same time, landslides are common in this region. There was a time when I felt like it was raining as I heard something as a sound of rain falling over my helmet, which was a surprise as the sun was shining bright in zenith. A few seconds later I found few pebbles and dust falling on the glass of my helmet, and I went full throtlle! (Keep an eye on the road as well the hills above)
After driving for 6-7 hours I managed to reach Nako, a village with a backdrop of Himalayan mountains with melting glaciers. I trekked up to a vantage to have a better look at the much visited Nako Lake.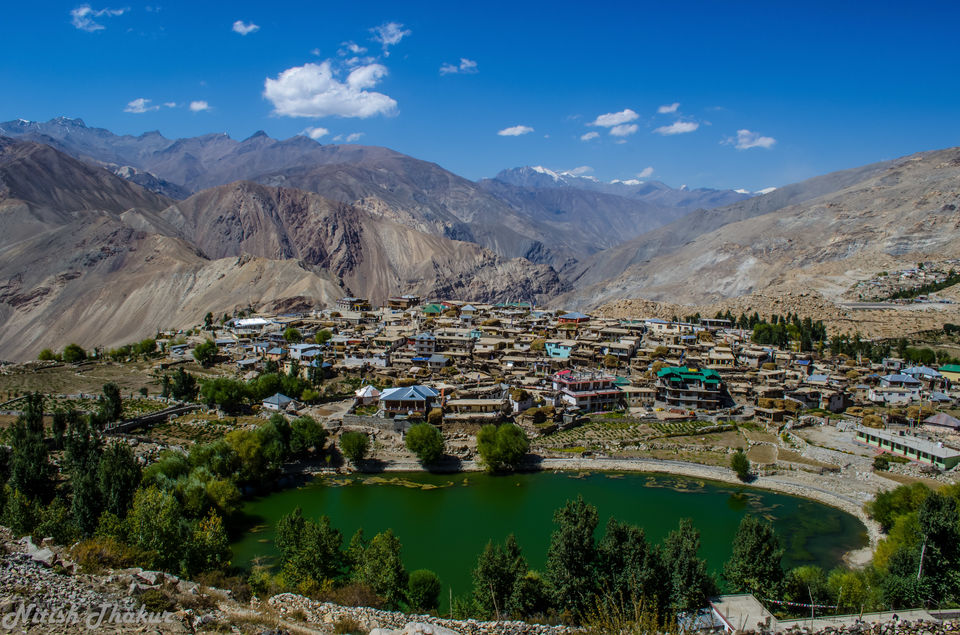 Nako Lake
Just after you cross Nako village and enter Chango, Sumdo Village you enter into Spiti Valley. I reached Tabo monastery by 6, and the first guy I met whom I asked the way to the monastery, was an Italian man, volunteered to work at a local school in the village. Tabo monastery is almost a millenia old, and they also have their guest house facility! I shared the Dorm with an Israeli guy traveling solo from past one month in India.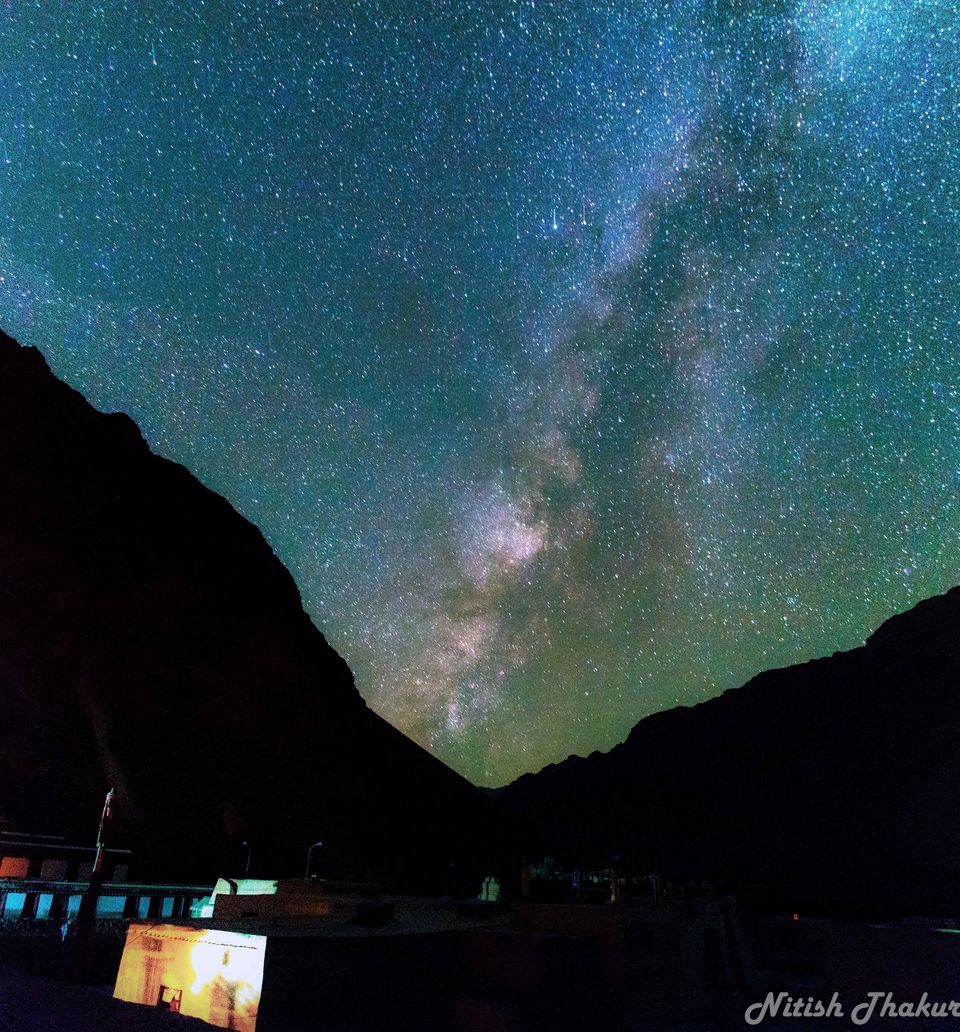 Milky way Over Tabo Monastery
At midnight, while I was shooting the night sky on the roof of monastery, the Israeli dude joined me and asked me about what I was trying to shoot, the galaxies, comets, the cosmos and how we and the cosmos are related. Talking about life and the cosmos at midnight with a random stranger, yeah!
Day 3: Tabo- Dhankar- Kaza – Losar
Next morning, I started out for Losar, the last village in Spiti before the Kunzum La. On the way was Dhankar monastery, where I met some monks and Buddhist guys who invited me for the Po Cha(Butter tea) straight from the monastery's kitchen. Before leaving, the monks gave me some papers with prayers written over them and asked me wrote the names of my dear ones on it and throw it from the roof of monastery.  The higher the wind takes the papers, the more they consider you will be in luck!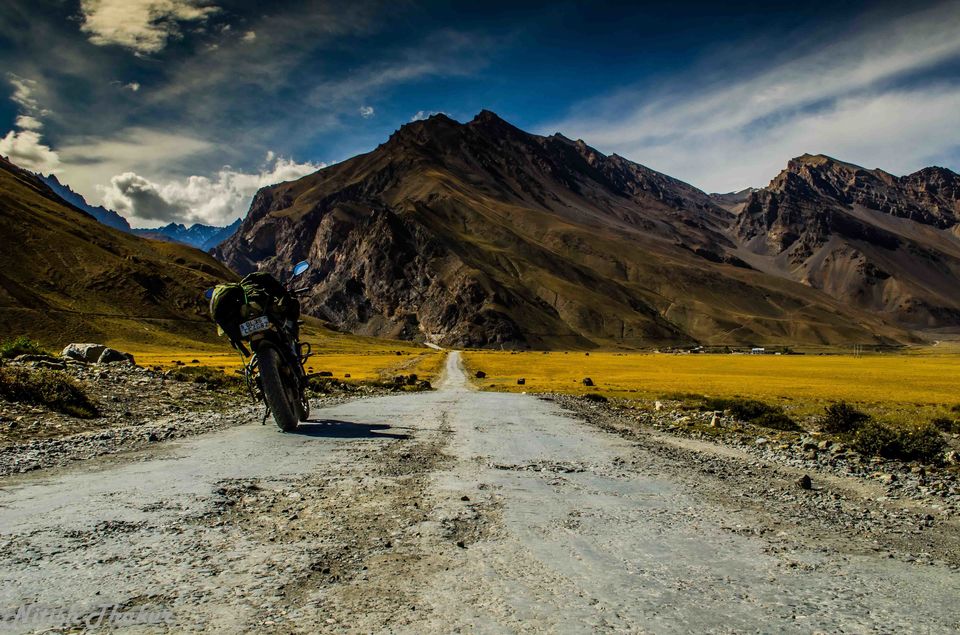 Autumn colors of Spiti
The road to Losar was like driving on Mars, deserted and no people!?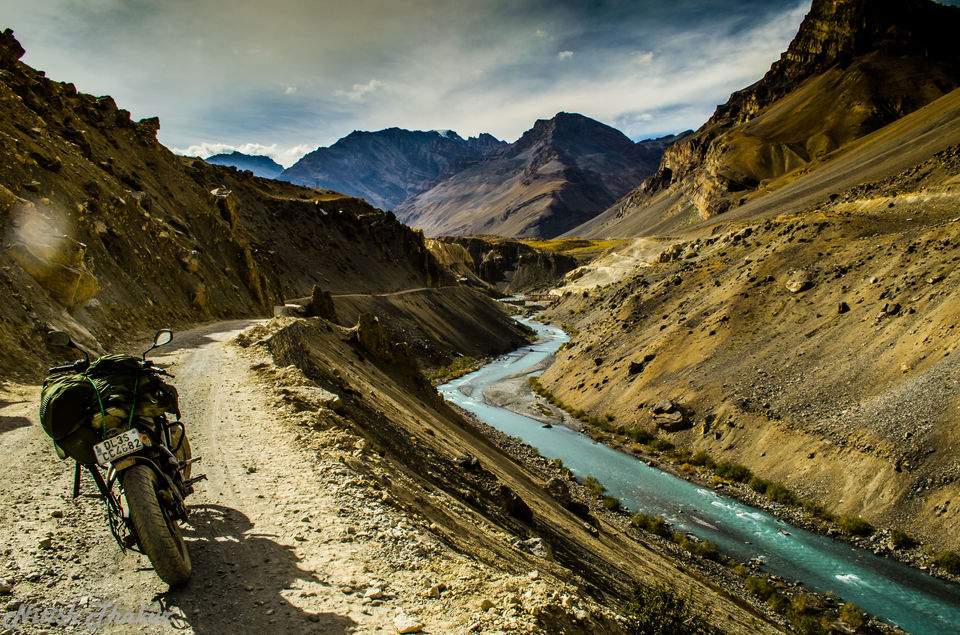 Road to Kaza
 It took 3 hours from Kaza to reach Losar, where I met these two Israeli guys traveling to Leh on their 1975 model Royal Enfield bikes!
Overnight, it snowed on the mountains around and the view was something like this.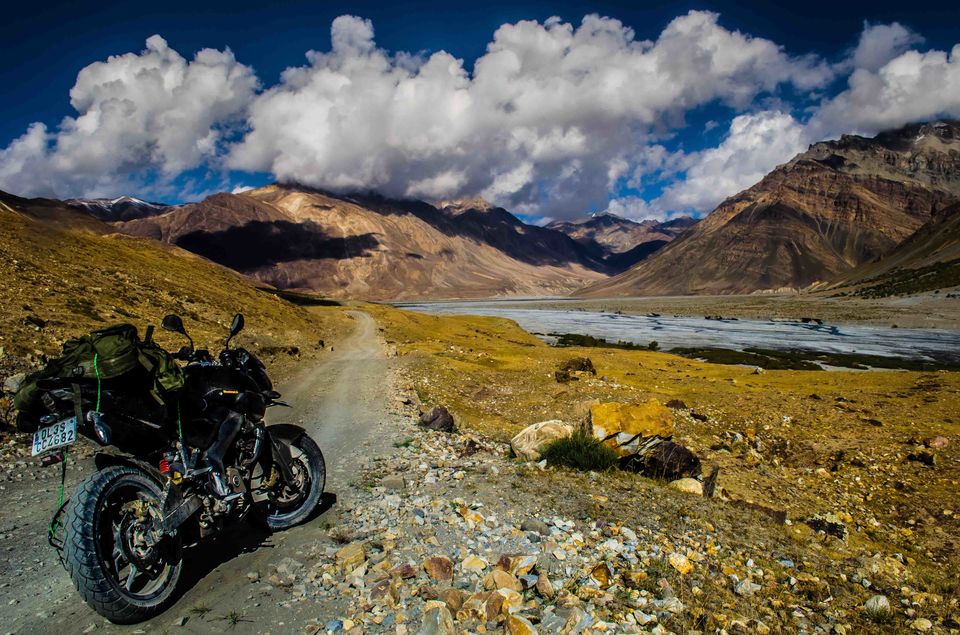 Day 4 : Losar – Kunzum Pass – Chandra Taal – Manali
 The next day, the weather and the view got more better. The way to Kunzum pass was rough but scenic. A few miles from the Kunzum top, I met the two Israeli's, with one of them struggling on a shortcut to ascend his old Enfield on a steep climb. I, with the other guy pushed his bike through the rest of the climb.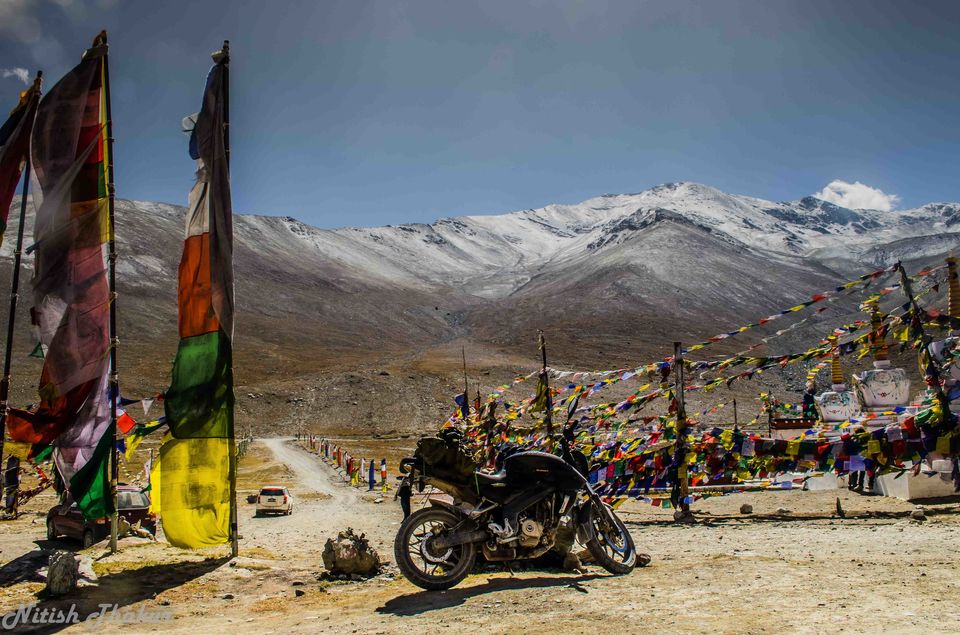 Kunzum top
Finally we were able to reach the Kunzum Top. As I was just about to leave, I was invited by the same Israeli friends for some Israeli coffee made on the stove he was carrying with him, It was a offer I couldn't refuse and just when we finished our cup we met these two English bicyclists who were traveling all the way from London to Indian on Bicycles since January. They described us how they travelled all they way through the european countries and deserts of Kazakhstan and entered India through Pakistan. People really are something!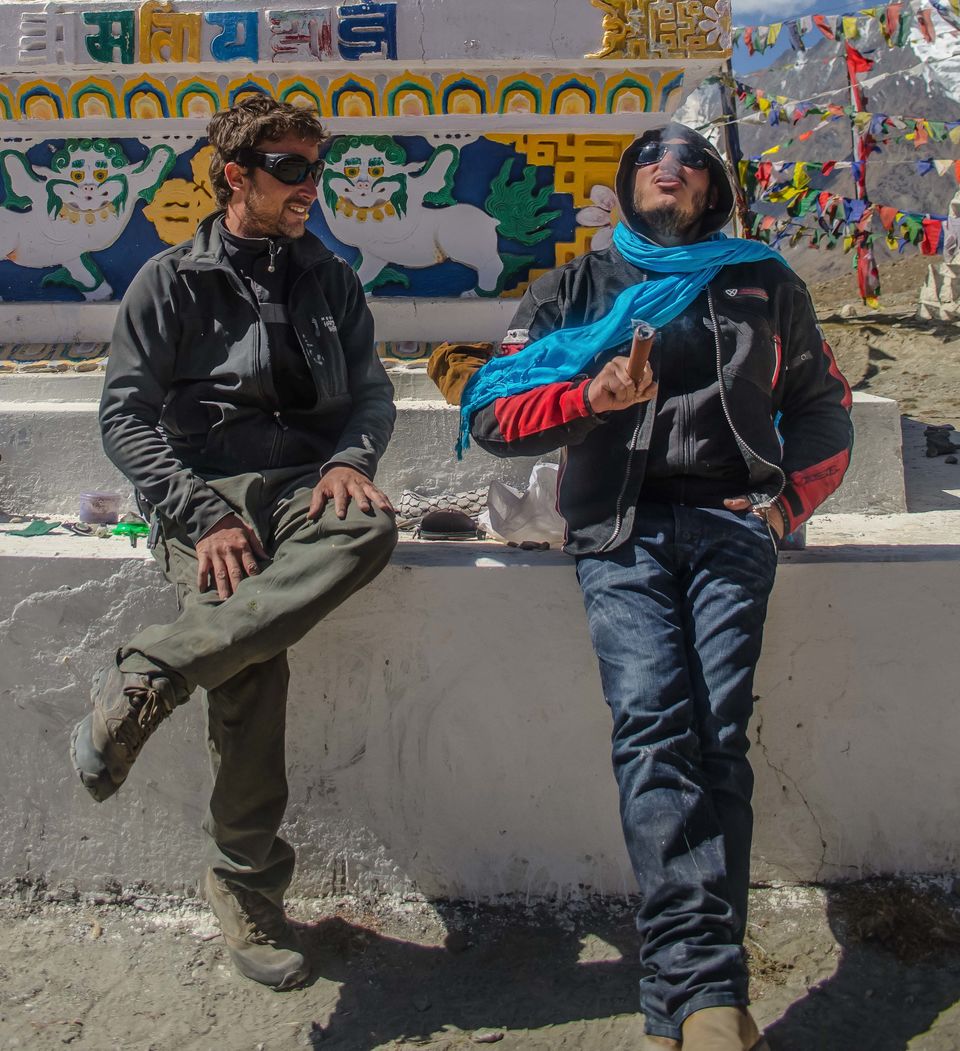 The dude on the left made some Israeli coffee for us at the height of 14000 ft.
Next destination was Chandrataal lake, one of the main attraction of spiti Valley. I did not encounter a single soul on the way to the lake until I reached the spot where you park your vehicle and walk on foot further to the lake, where I saw some monks on their way back from the lake.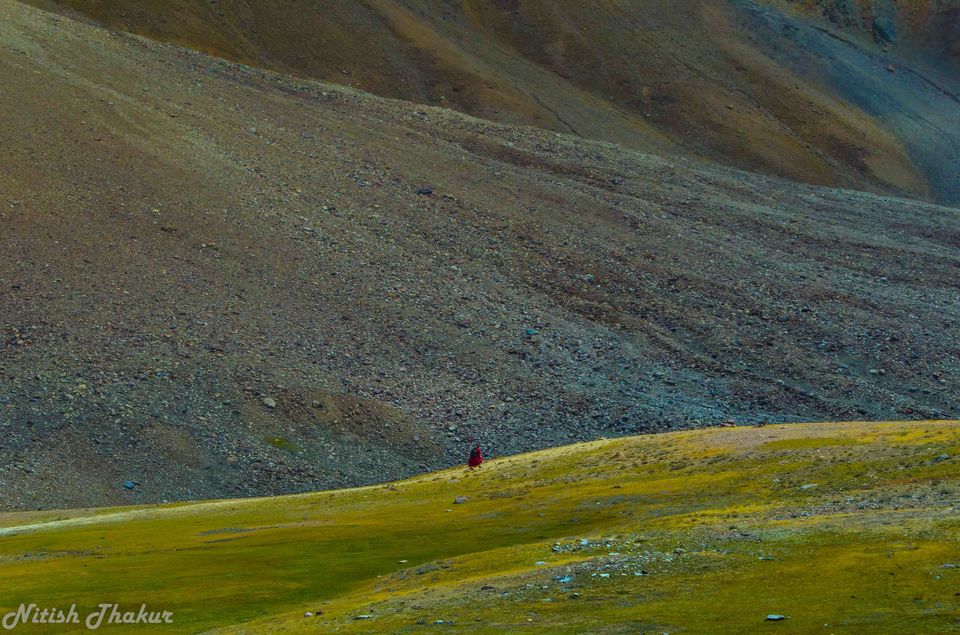 Curves of Spiti
The lake was enchanting. I still do not remember how I spent two hours at the lake just staring at this abyss.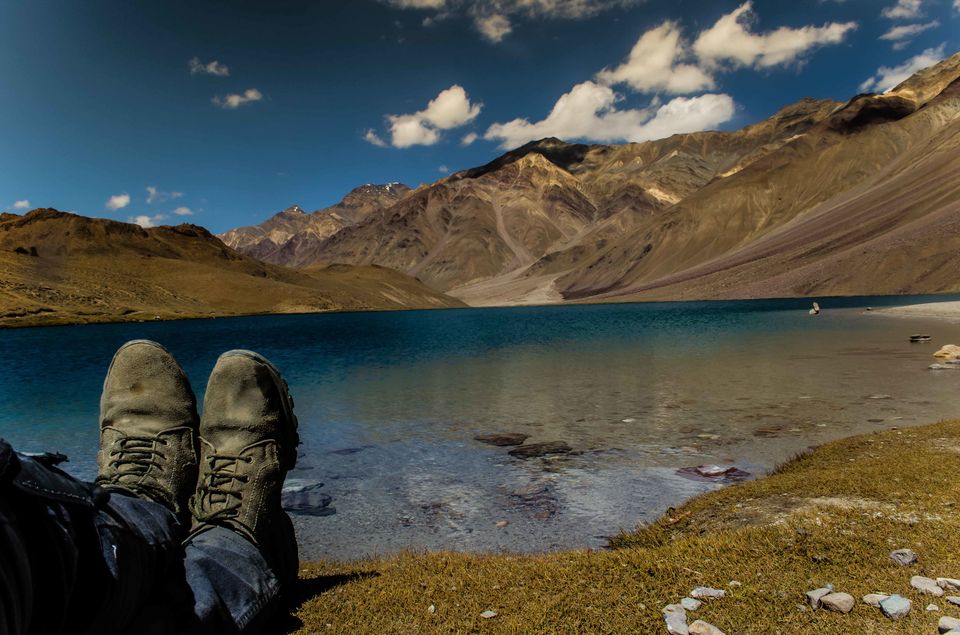 The moon lake
Next stop was Manali, and then to Chandigarh finally, where I would end my jouney and head back to the normal life but I knew that I would come back again soon.
The mountains are always calling, you just gotta listen carefully at the end of the day!
Mountains are calling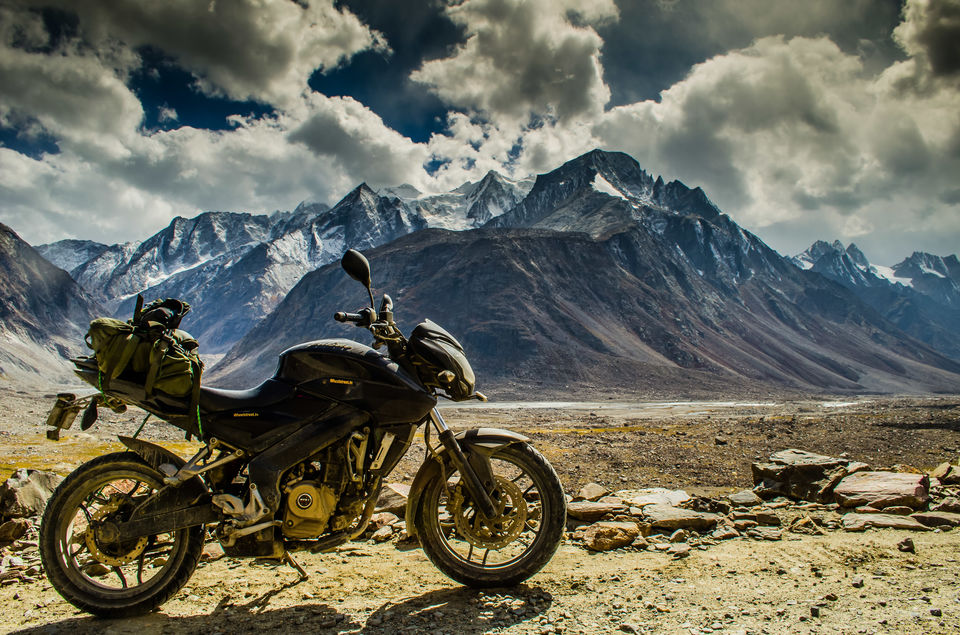 …….Hear that sound?