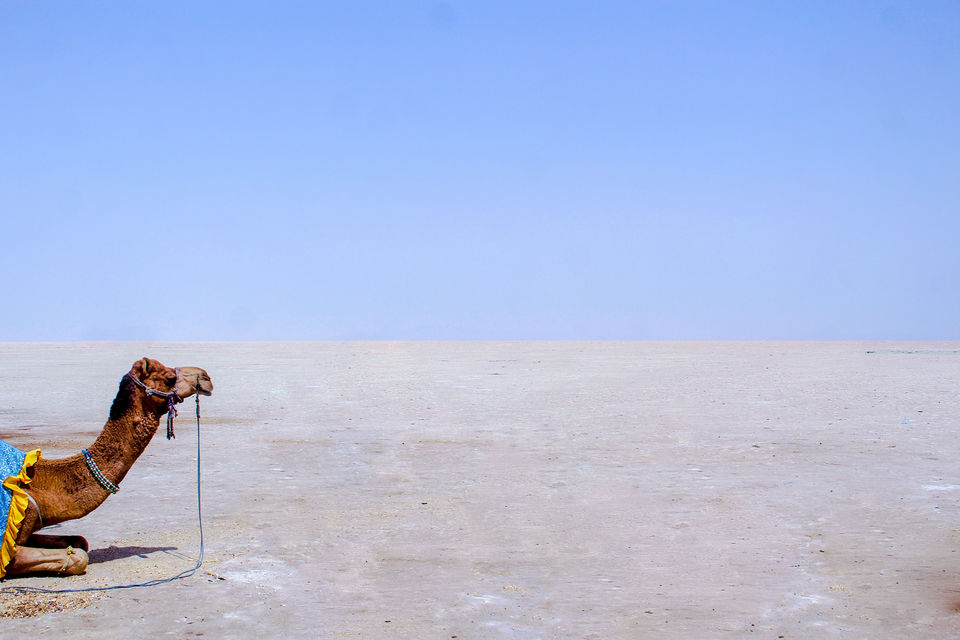 My travel plans seem to have a mind of its own and the majority of places I travelled was always spontaneous – 'a planned travel' is something that never works for me, and this perhaps, is the reason, I go places, I never envisage.
This time my fate took me to the far west of our map, where I introduced myself to one of the largest salt deserts of the world – The Rann of Kutch. Though an epicurean myself, I advocate cheap travel, probably because of the challenges it offers me and the learning that comes along.
My adventure began with a clear sky and a small bag pack. I booked a second-class ticket from Old Delhi to Bhuj (a small town in the Kutch district) and with great anticipation started my wanderlust in the last week of March 2019. Though the train was delayed by 30 minutes, I had no complaints. This time, however, thankfully, the train was mostly empty and I enjoyed a peaceful travel.
It was a 24-hour journey and I reached Bhuj the next day at 2:15 pm. I made my prior hotel booking at www.makemytrip.com, for Hotel Kutch Heritage, a B&B, 2-star hotel, at a very cheap deal. Though the hotel was quite far from the city centre, but was worth the stay. There are many options available, however, do check out the ratings before booking. If you plan, an exclusive visit to Rann of Kutch, I recommend visiting during the Kutch festival season between November to February and enjoy the village style camp stay with lots of entertainment.
The distance between Bhuj to Rann of Kutch is approx. 80 kms and one can either take their own vehicle or opt for the private transport (cars/buses) available. The charges vary from INR 9/km (non-ac cars) and INR 10/km (ac cars). One can also opt for the public autos, which I did and was able to save around 600 – 700 bucks in one trip. Due to security reasons, it is mandatory for every traveller to carry their ID cards at Kutch.
This place would definitely look familiar, as it has been the site for a lot of Bollywood movies, ad shoots and music videos. The Oscar nominated movie. Lagaan was shot in Bhuj and my auto driver cum guide never missed a chance to impress me with the details. True to its description, the place was surreal and was more than my imagination. I spend my whole day at the Rann and came back to my hotel in the evening.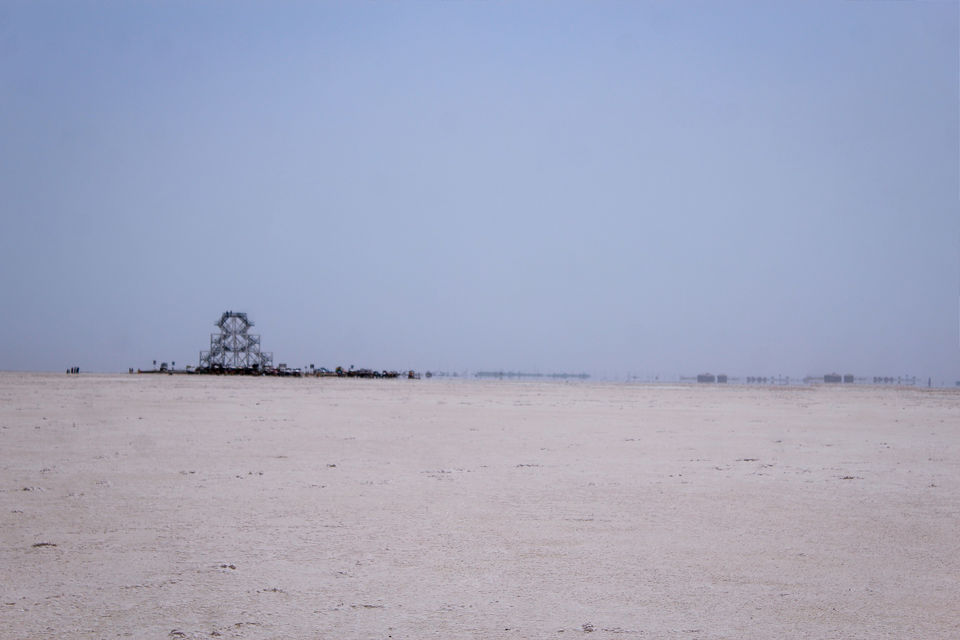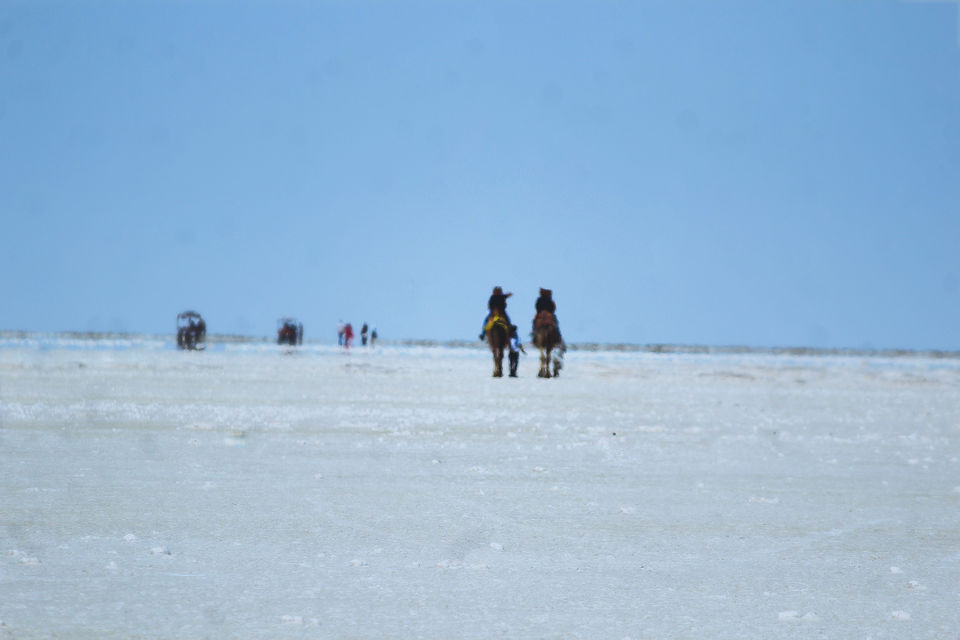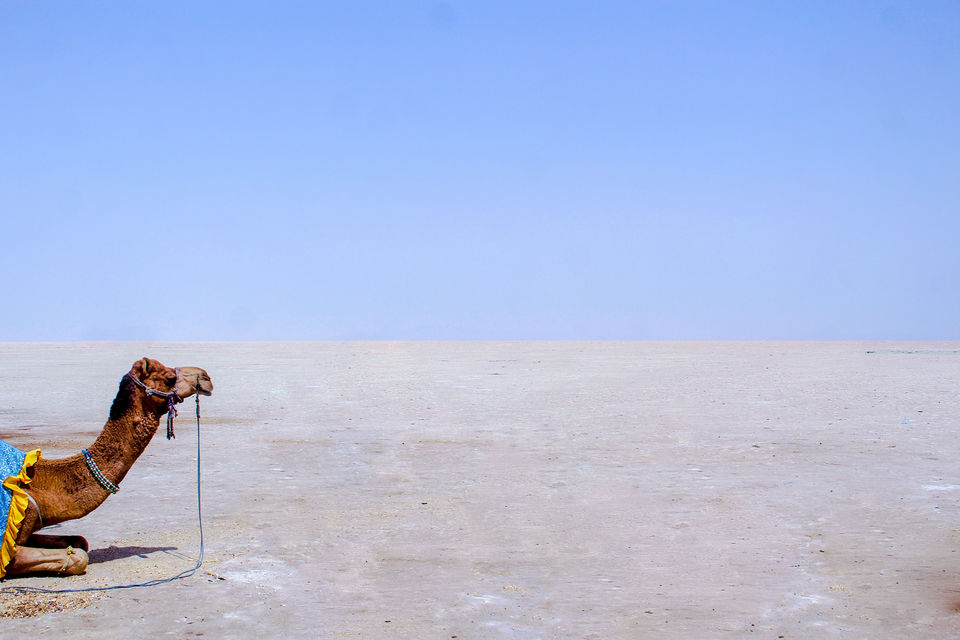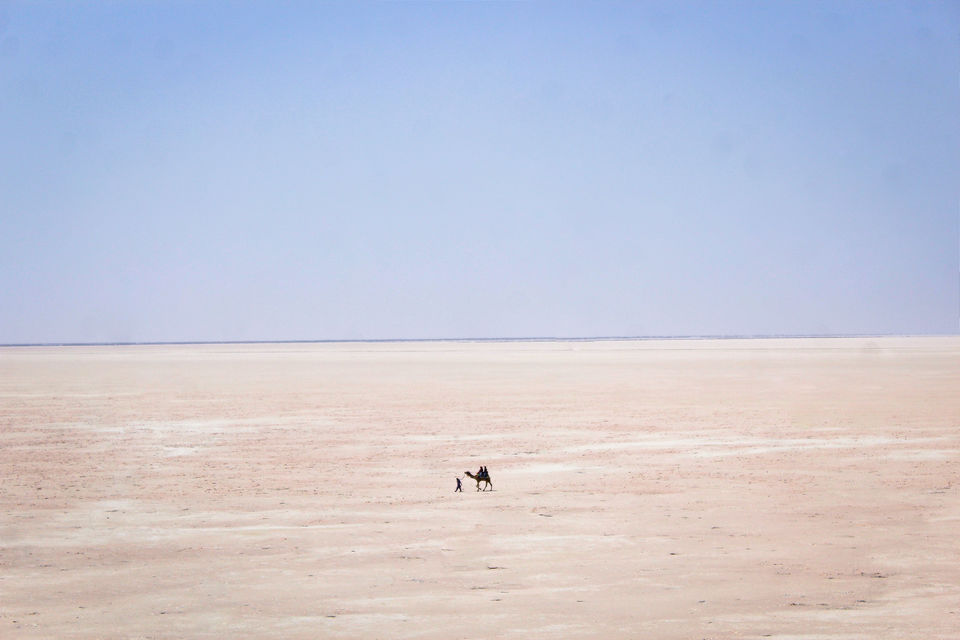 The next day, I planned to visit Mandvi beach, which was again 60 kms from Bhuj. Though there are many options available. I choose the cheapest, the state-run buses, which had cost me around INR 35 to reach the beach. Though a little congested, Mandvi's is appropriate for families. Unlike the beaches in Goa or any other in the world, the shoreline is smaller and do not offer any alcoholic beverages. However, there are several water sports available for everyone to enjoy.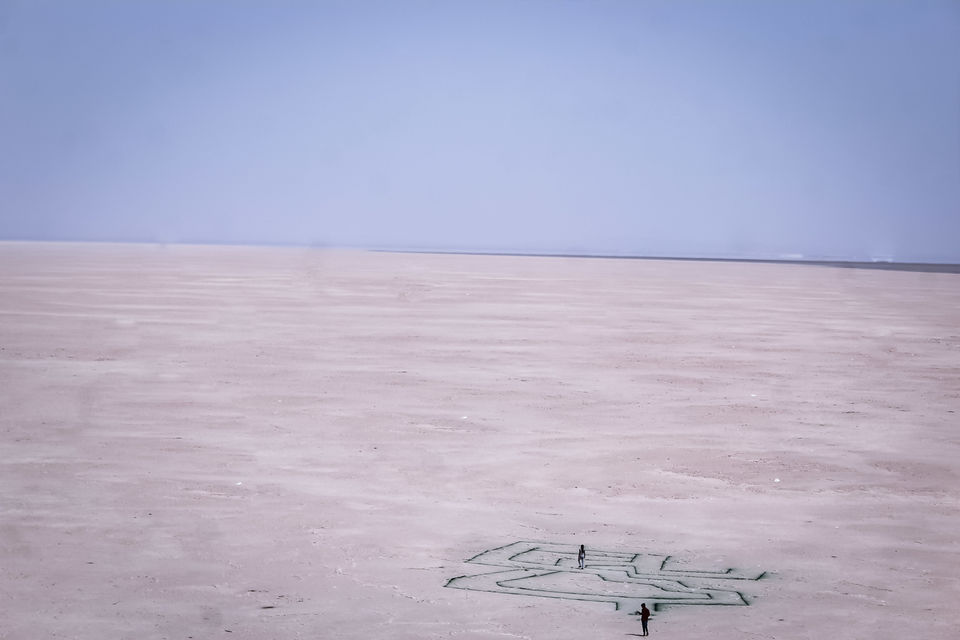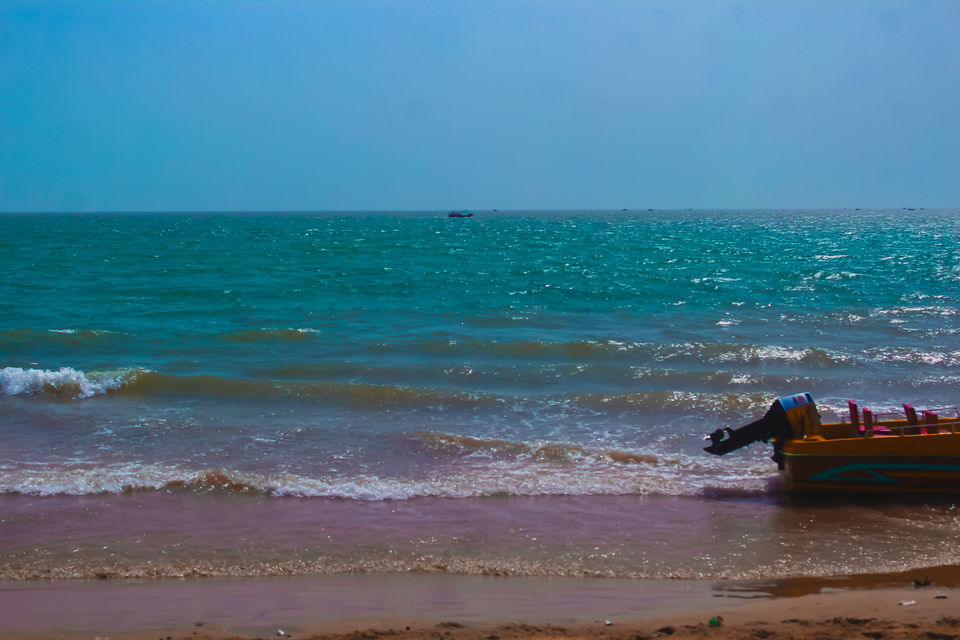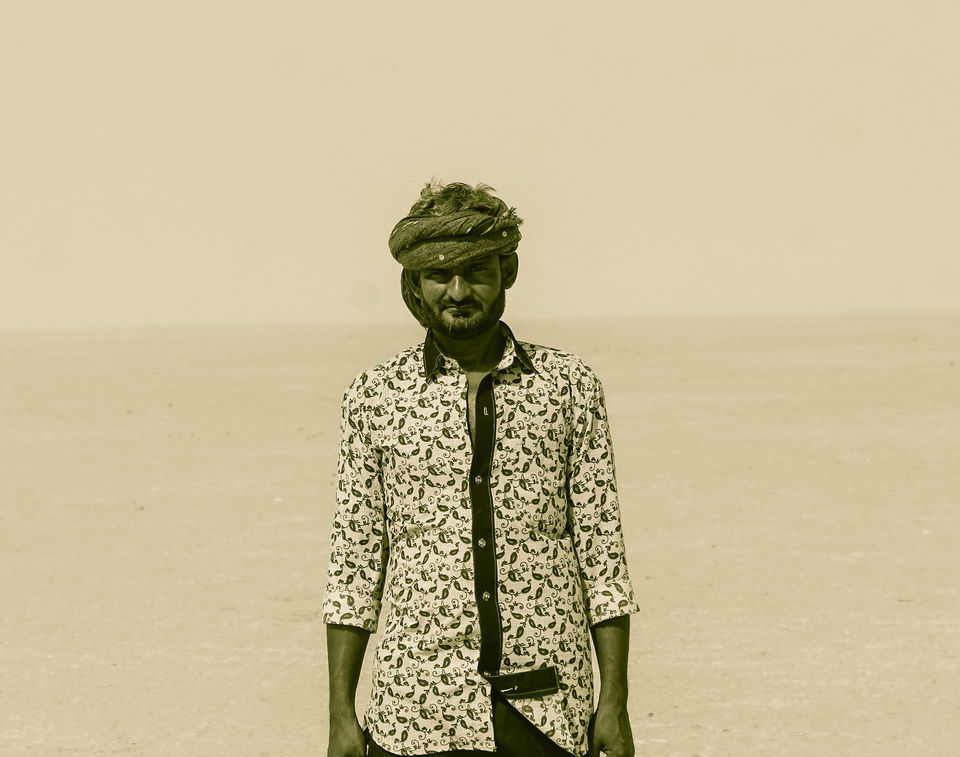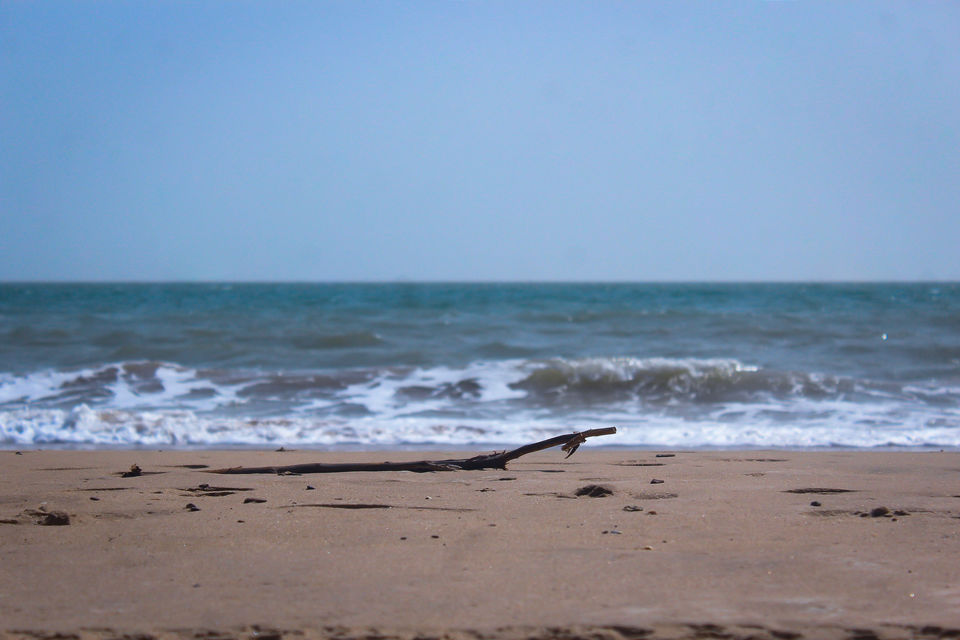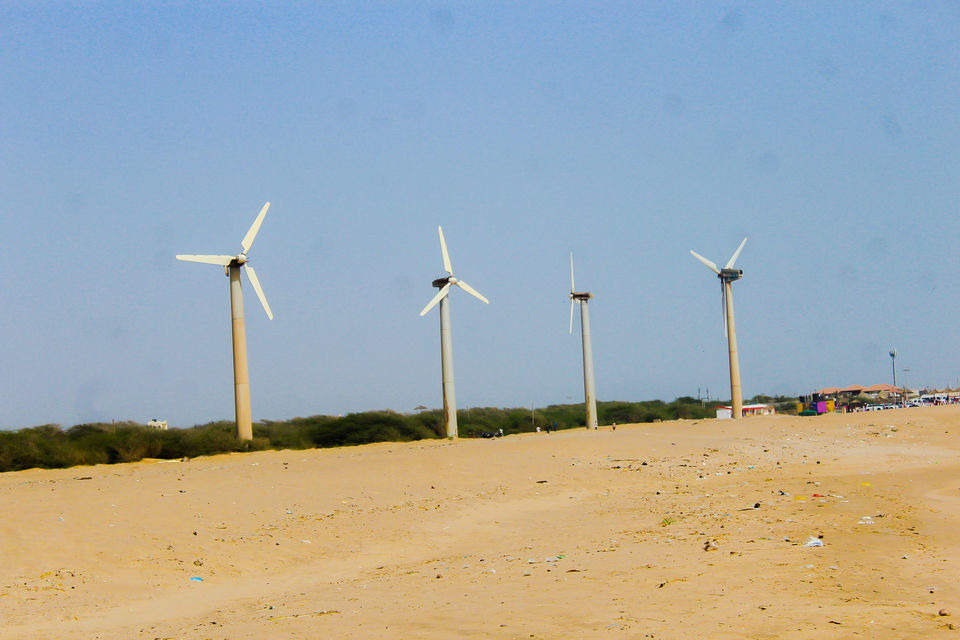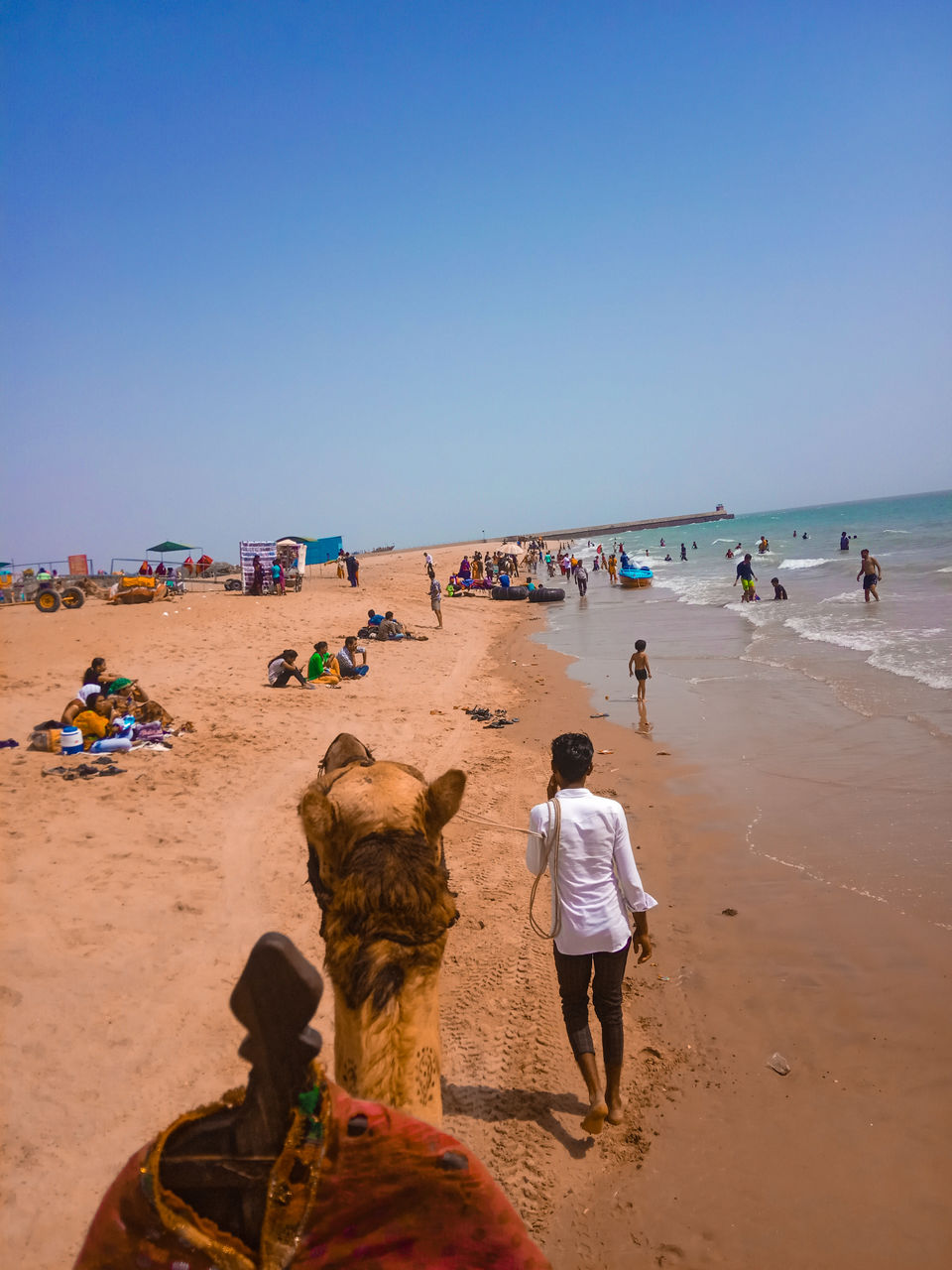 Though my intention was mostly to visit the Runn of Kutch, Mandvi and the other places I visited came as a surprise. Bhuj has many ancient palaces and the most famous among them is the Aaina Mahal (Mirror Palace) museum and Prag Mahal which was equally mesmerizing.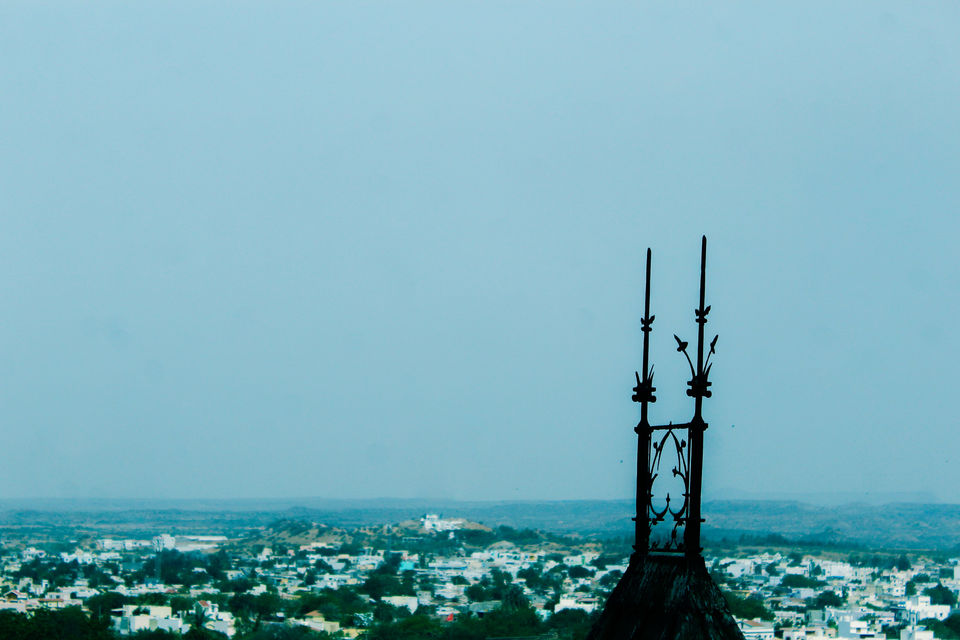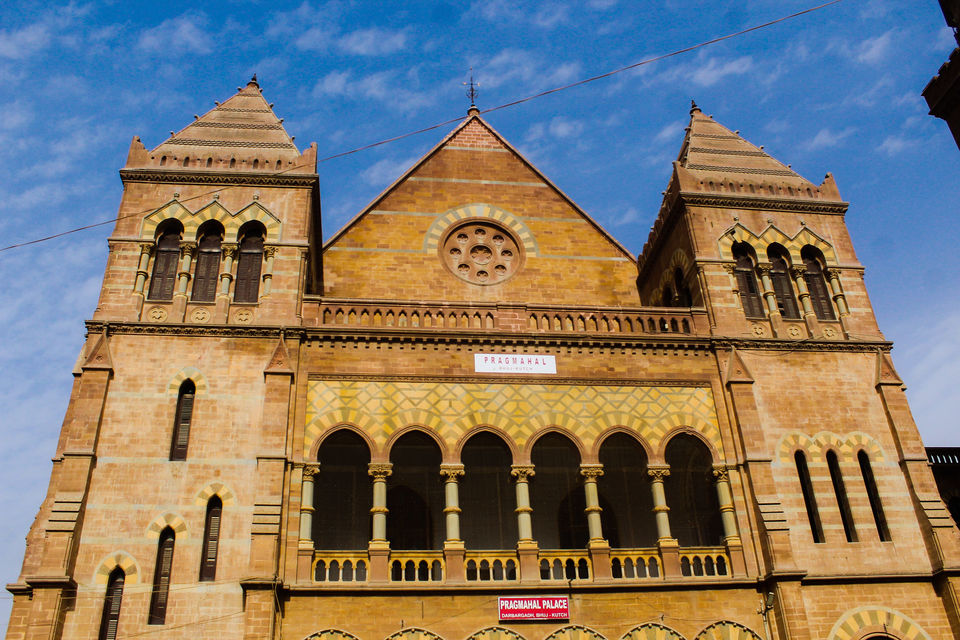 Bhuj, to be honest is a vegetarian's paradise, and I strongly recommend everyone to try the authentic Gujrati thali and other Gujrati food. If you are fond of street food, the Gujrati Vada Pav is a must – a little sweet, a little savoury served with peanuts -- absolutely lip-smacking and different from the Mumbai Vada Pav.
There isn't much of a nightlife as such, however, people are fond of food and spend their evenings hovering around malls and good eateries. For Shopaholics, Kutch has nothing much to offer except for the local handicrafts, which attracts a lot of International attention and buyers.