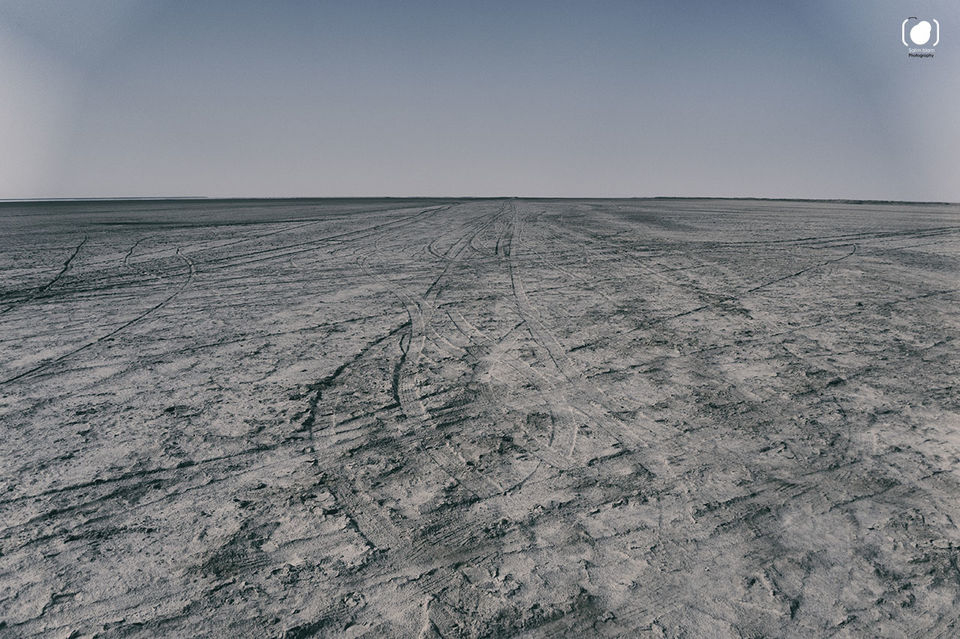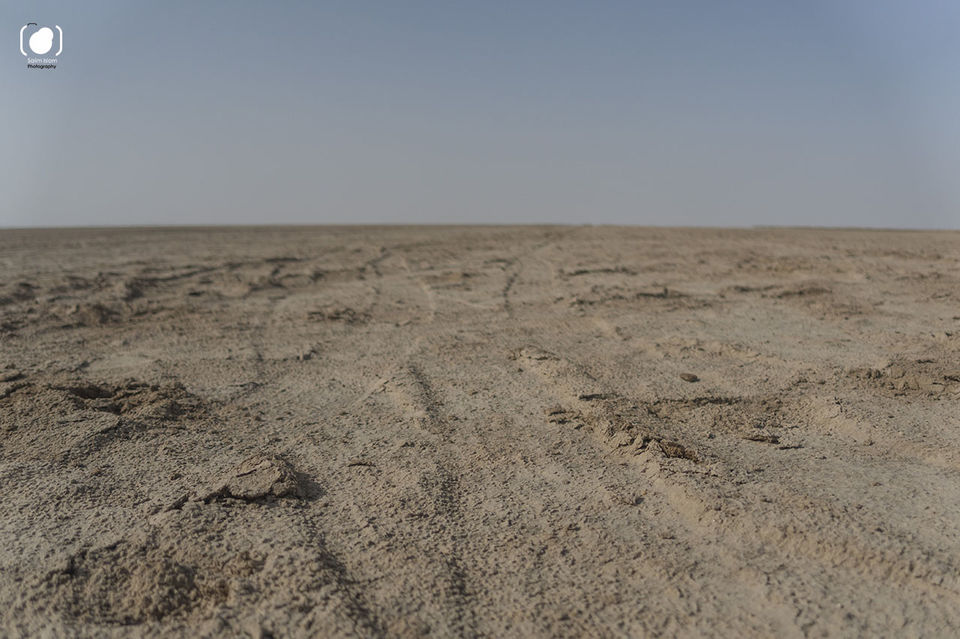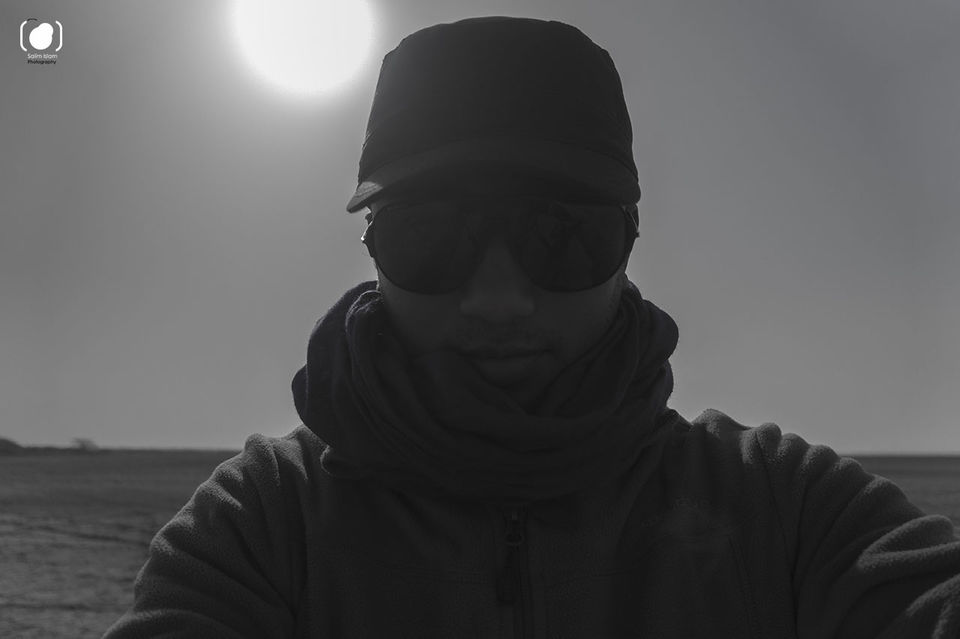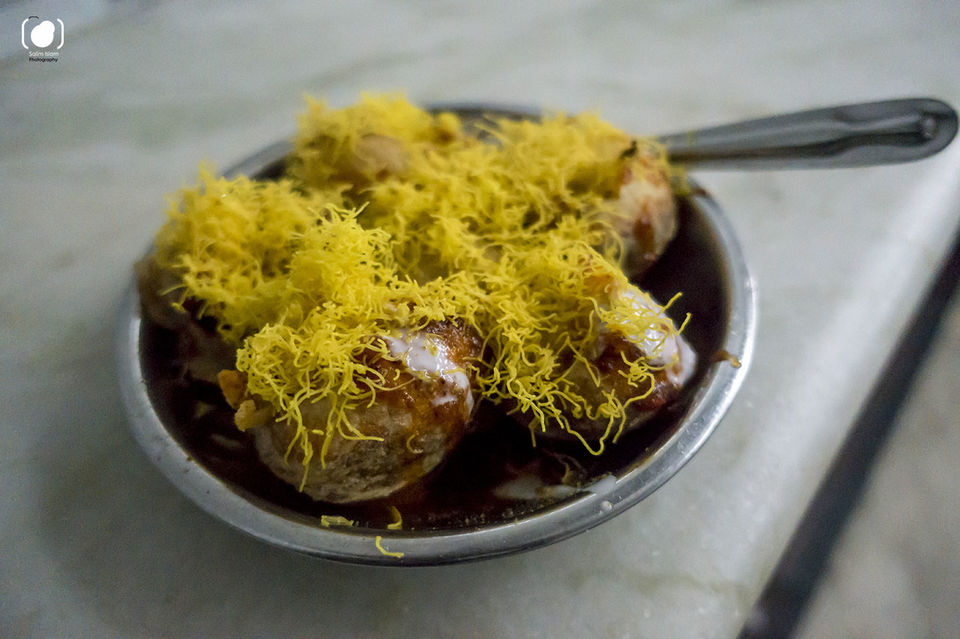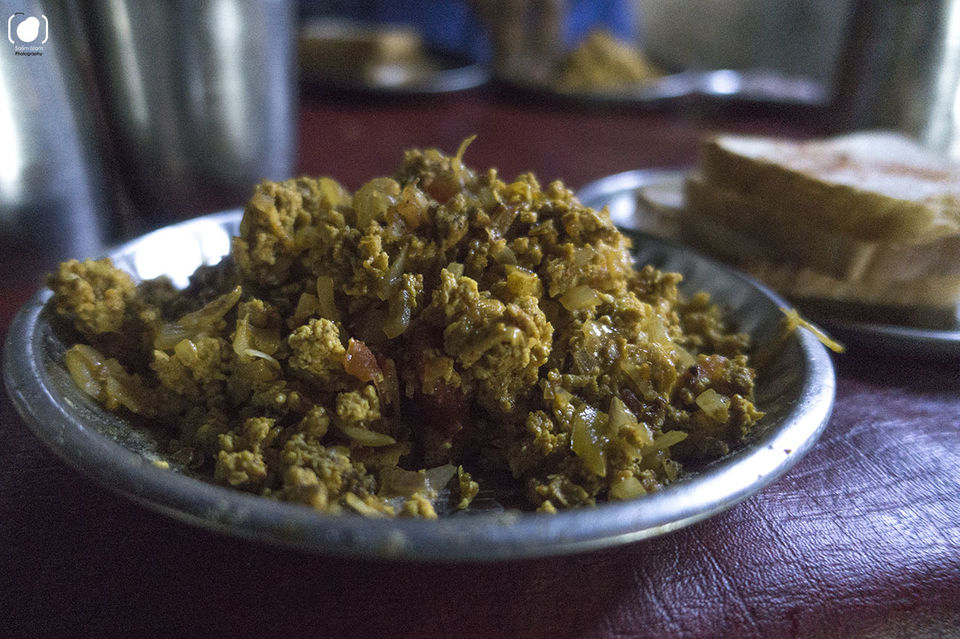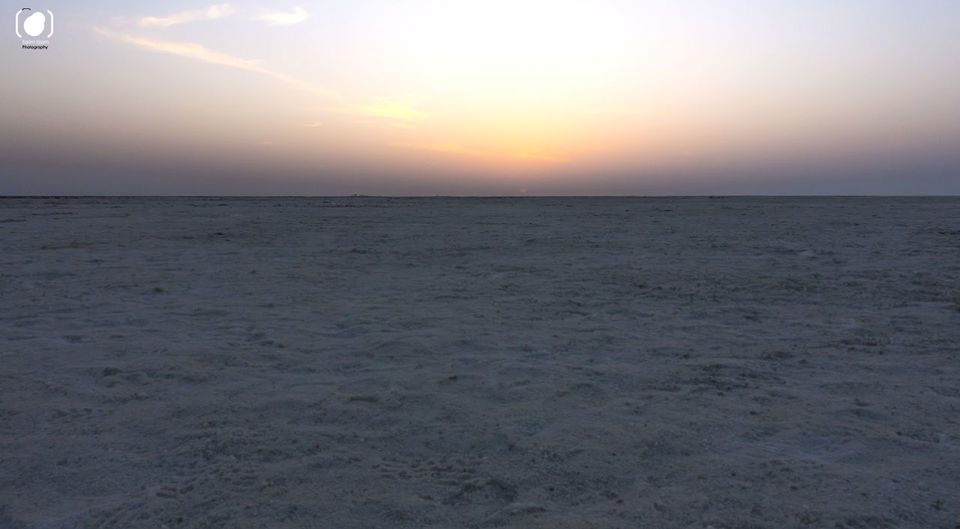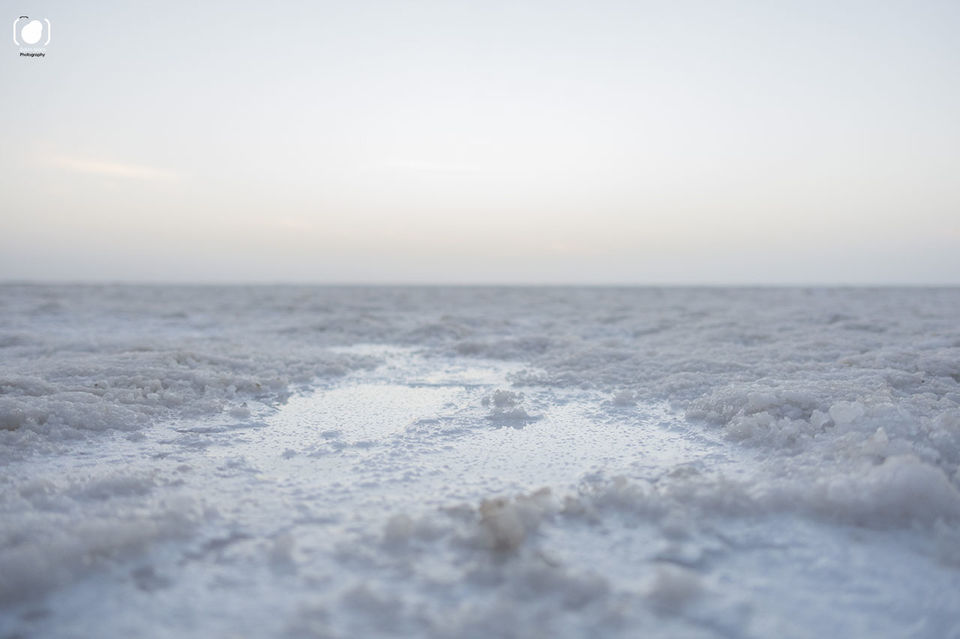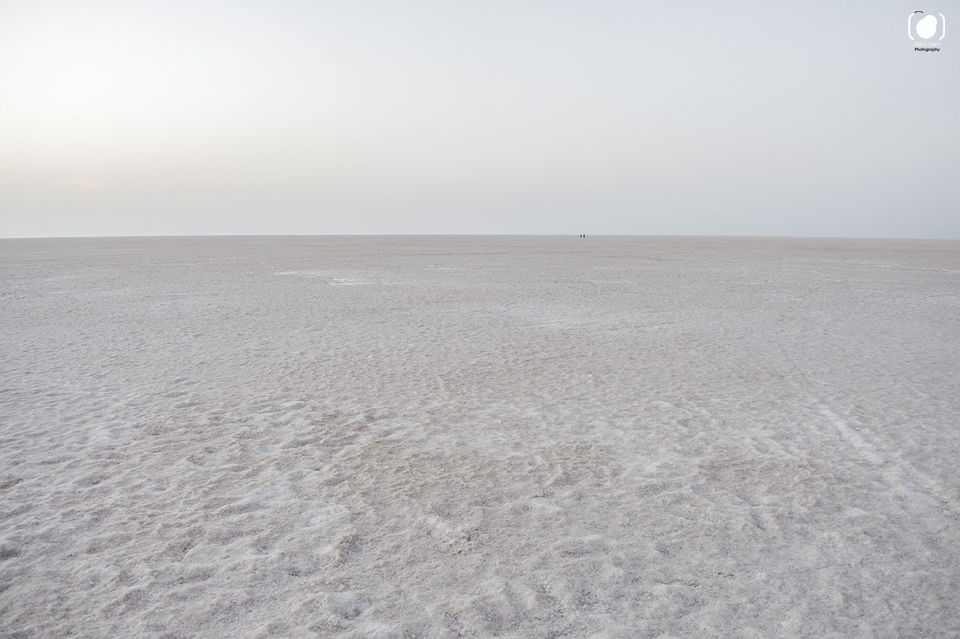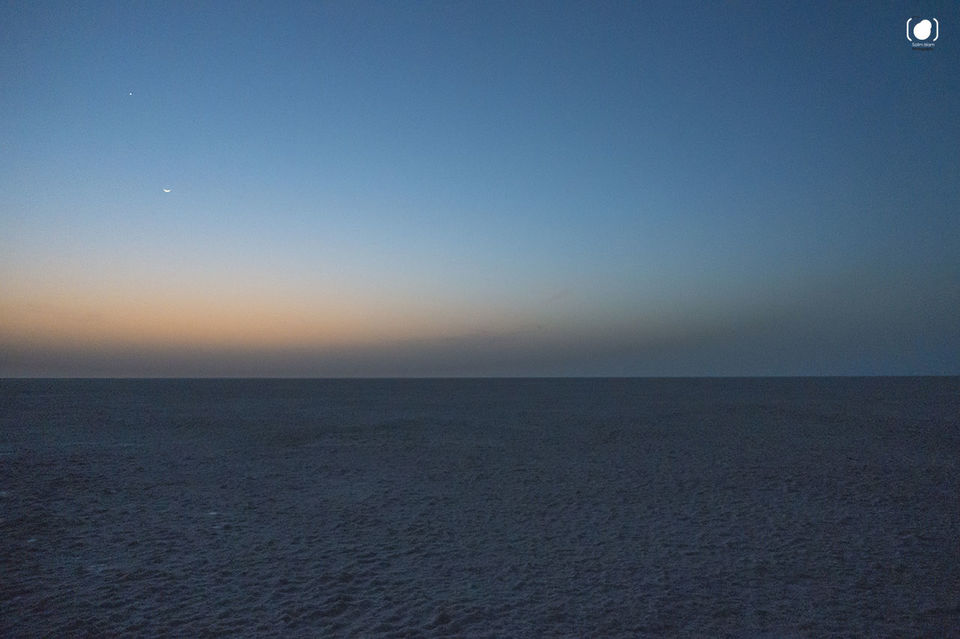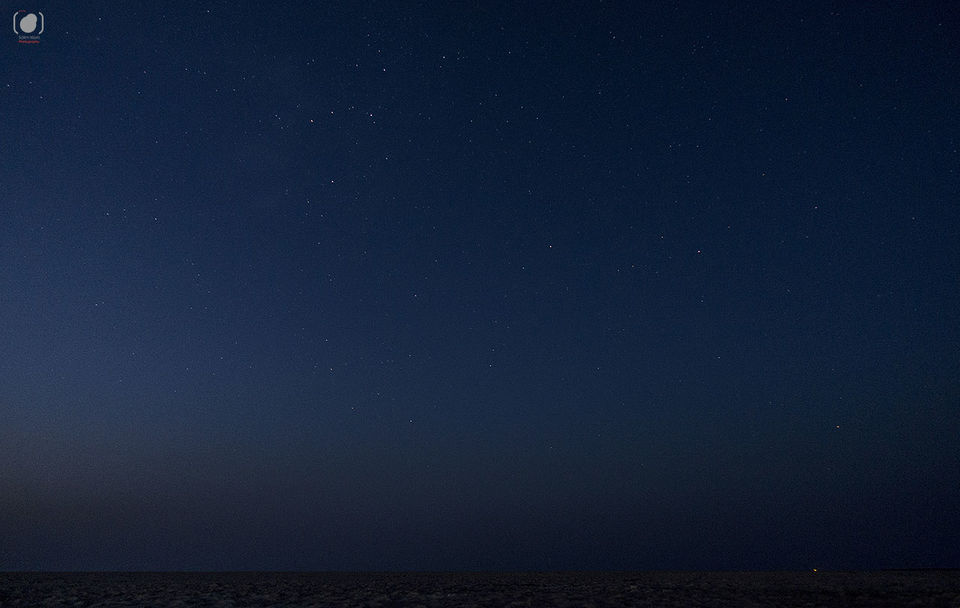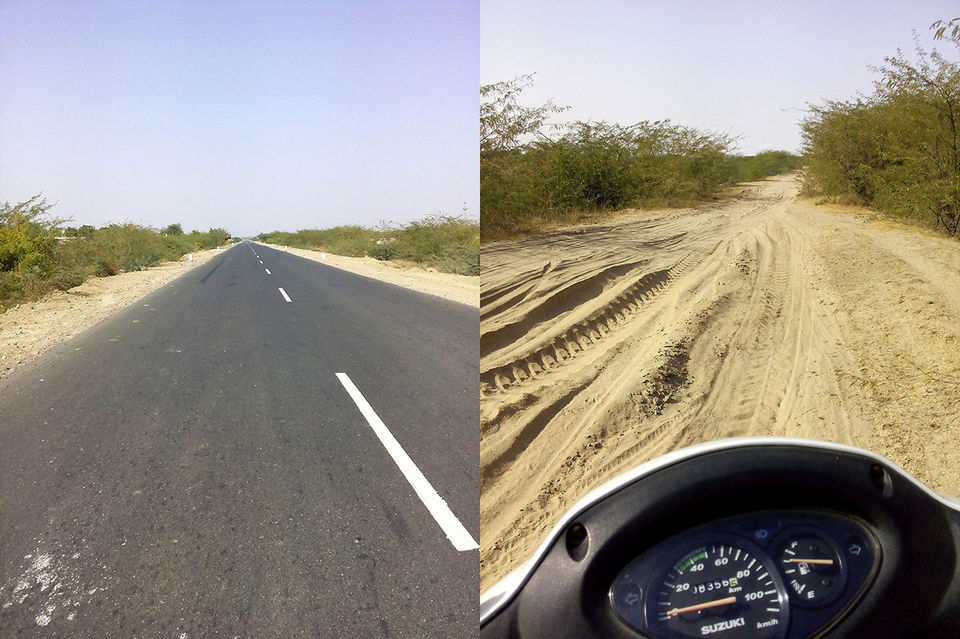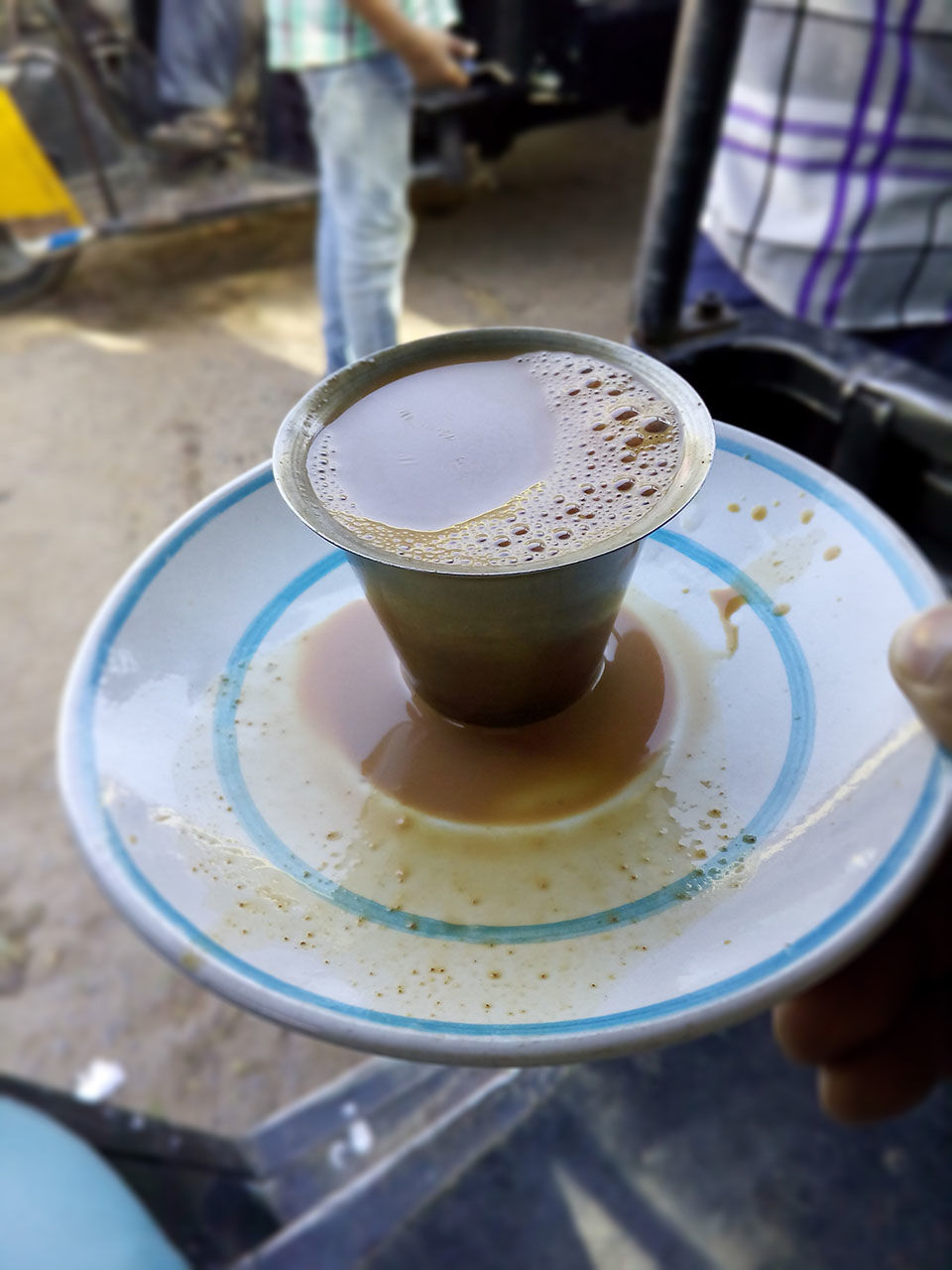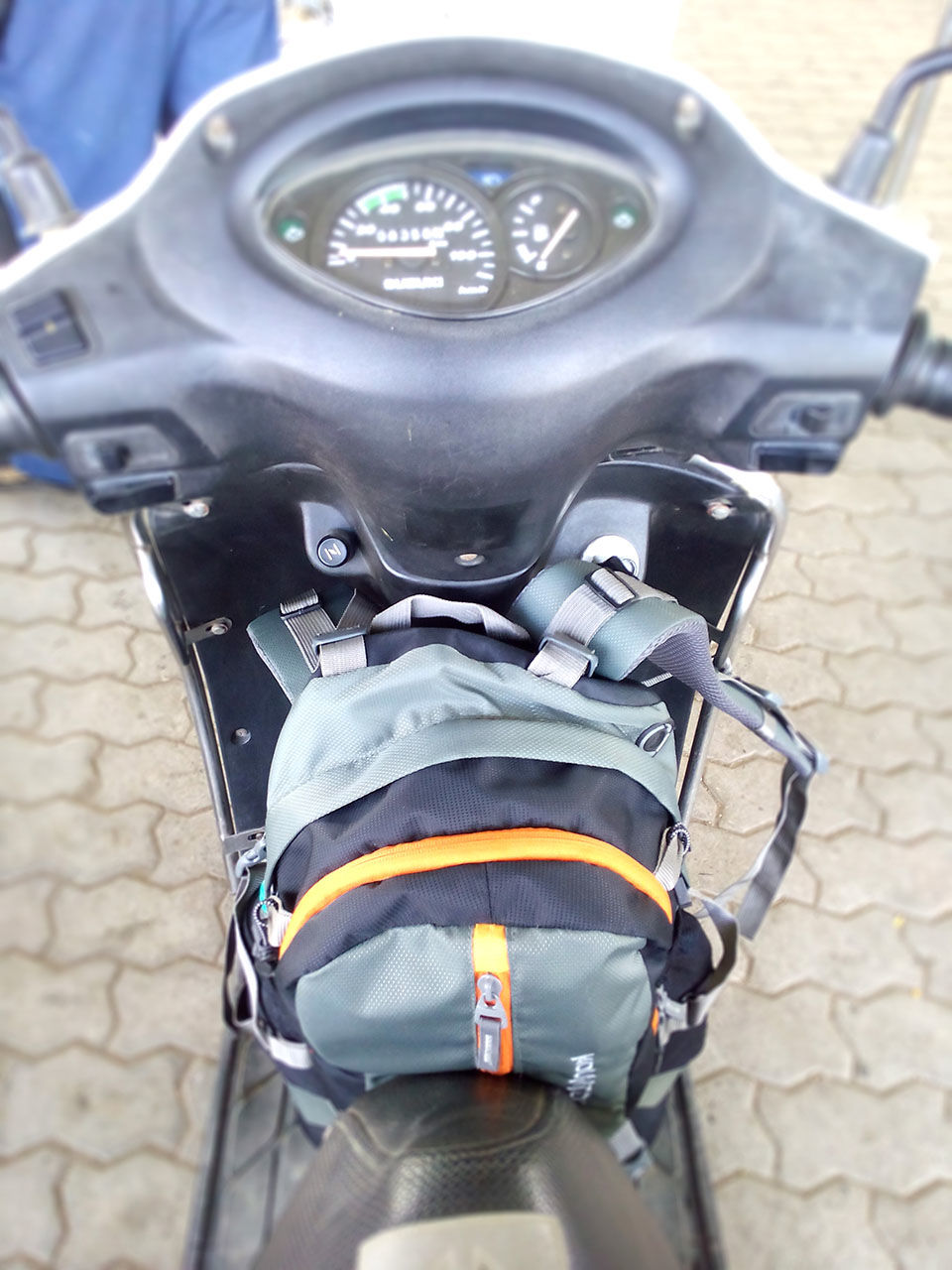 *By request, I have mentioned some tips for travellers towards the end of this post.
Wanted to visit Kutch sometime in early December. However the Rann Mahotsav started and I thought to skip it until the rush ends. The only issue was that if I waited too long, it would get very hot. "February it is", I said to myself. I could find very little information on how to go about places from Bhuj except for booking a taxi or a tour guide. So I decided that I would rather ask the locals. A 45 litre backpack and 23 hours on the Ala Hazrat Express and I reached Bhuj at 9:30 am.
My first task was to rent a bike/gearless scooter at Bhuj. The second was to find the way and ride to Ekal Ka Rann. For the first one, I was aided by my autorickshaw driver who even took me to have the best tea in Bhuj. Everybody is busy in Bhuj but everyone has time for your questions and they do answer you elaborately. Since I was the only one who was drinking from the glass provided, I switched to my saucer. On the upside, I could drink it at triple my original speed.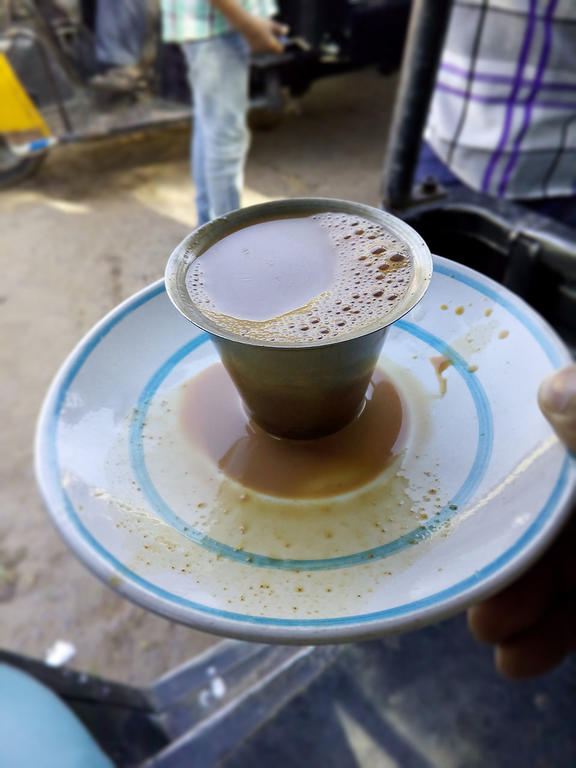 I did not check into a hotel and straightaway rode off to Ekal ka Rann on my newly hired bike. "I am 50 years old and I have never been to Ekal ka Rann. Do tell me how it is.". He handed me the keys after a security deposit and wished me luck. I prefer a gearless bike over the conventional ones for short trips as it gives you room for keeping your luggage and it's really hassle free.
Lost my way a few times but I reached Chobari at around 2:30 pm. I had a saucer full of tea with the village elders who guided me well. 17 more kilometres and I finally reached Ekal. By this time I had began to understand a few useful words in Gujarati. I asked some kids at play if my scooter could go on from there. They said that you'd have to push a bit as the tyres were small but it would be fine. One of them climbed on to my scooter and also helped me pushed my bike at one or two spots.
I was there, the Great Rann spread out before my eyes. I could see the faint hint of the Great Rann afar but my scooter did not allow me to go further. Walked a bit and sat there with the sun about to set. The only sounds I could hear was of the cool breeze and of the chirping of birds. The day grew out as the sun began to set and I headed back in its afterglow.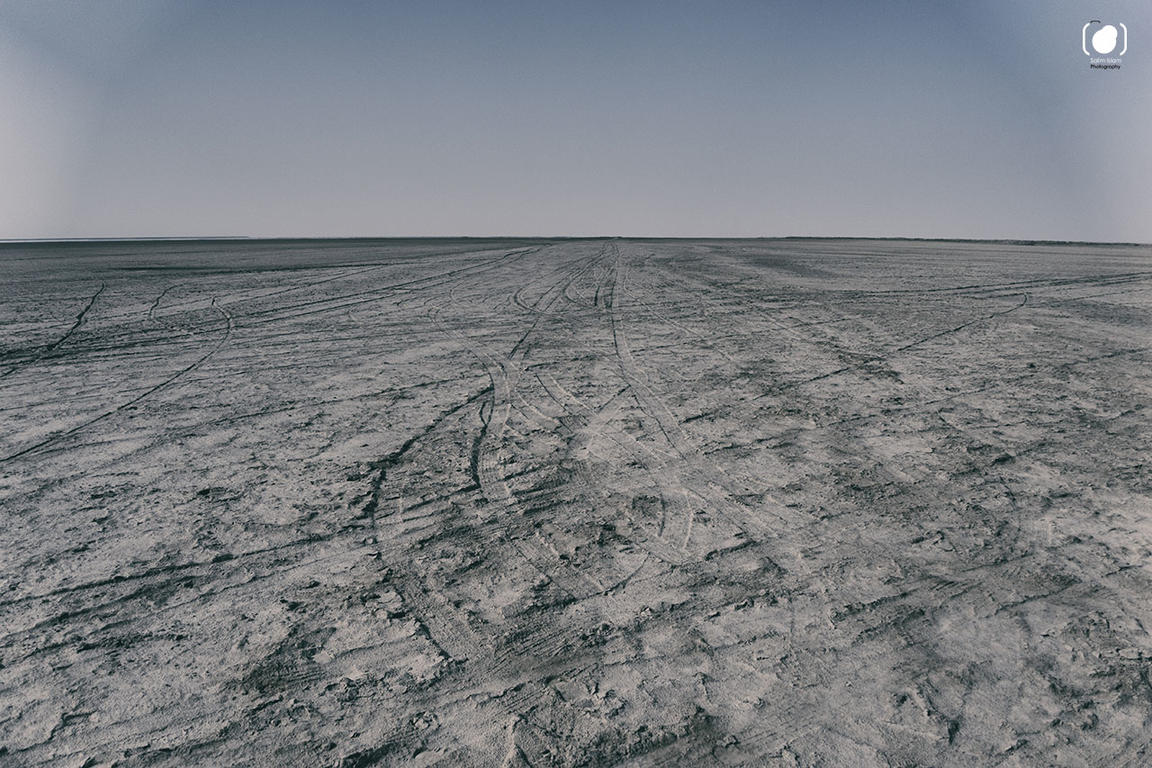 By the time I reached Bhuj which was around 9:30 pm, I realised that I had rode for 242 kilometres. I never had felt such an urge for a beer which became worse fuelled by the fact that I was in a dry state. I checked in at a hotel and went out food hunting. And boy was I surprised at the delicacies that Bhuj had to offer. The snacks were my dinner - Dabeli (for INR 6), Dahi Puri (INR 20), Egg Keema with Bread (INR 50) and Masala Soda (INR 20). My stomach was so hell-bent on becoming the centre of gravity that I almost had to crawl to my room at the hotel.
The day was hot and I kept to the vicinity of the main market. Wrapped up my face to avoid the burning sun and headed straight to Kalo Dungar. I got my permission/pass from the police outpost at Bhirandiara. Fom Bhirandiara,, the straight road leads to Kalo Dungar and the one to your left leads to the White Rann. A single pass is valid for both the places. Kalo Dungar is a hillock from where one can see the Great Rann of Kutch till his/her eyes can see no more. I just had a quick look and danced down on to my bike as I was in a hurry to catch the sunset at the White Rann.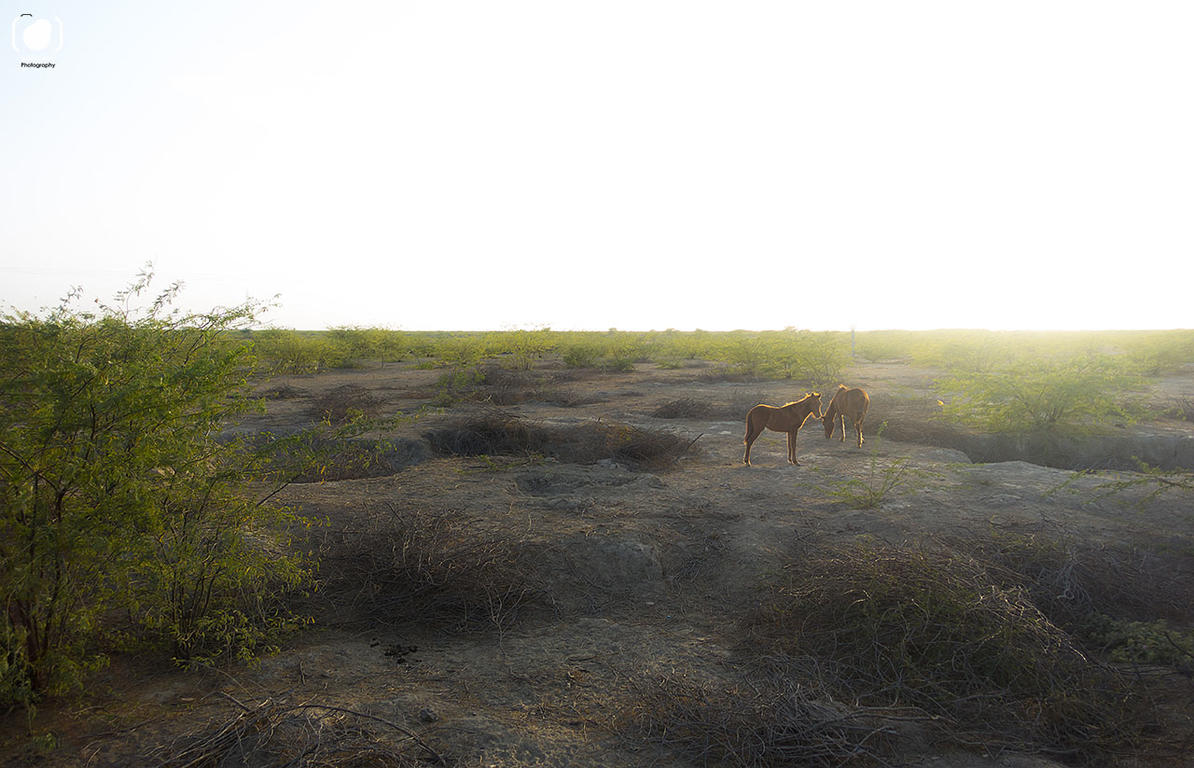 Crossed the tent city, parked my bike and there it lay; the majestic White Rann. No amount of photos, videos or words could describe the feeling that seizes your heart and it never lets go. Passed through a handful of tourists till there was no one in sight. Sat down and just gazed at the setting sun, the rising moon and then the star-filled sky. Time, I knew I sat there for long, but Time, it didn't feel as it went by fast, Time, it stayed, Time, made it more beautiful.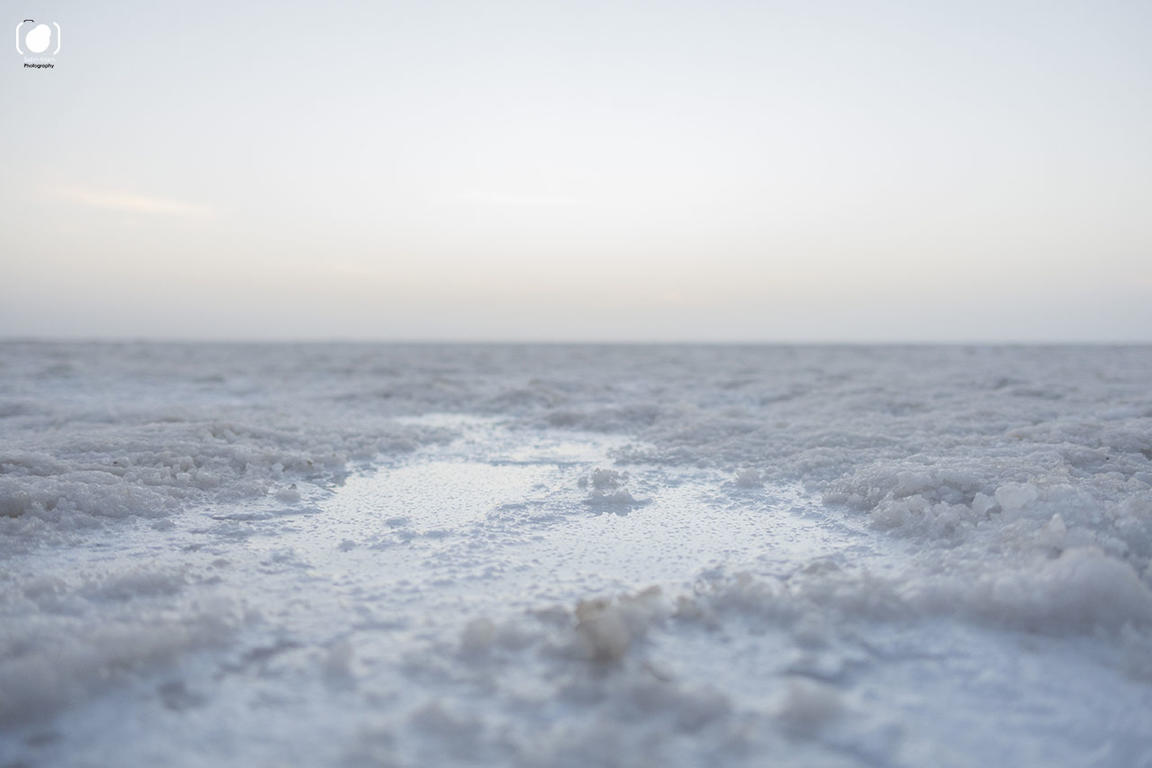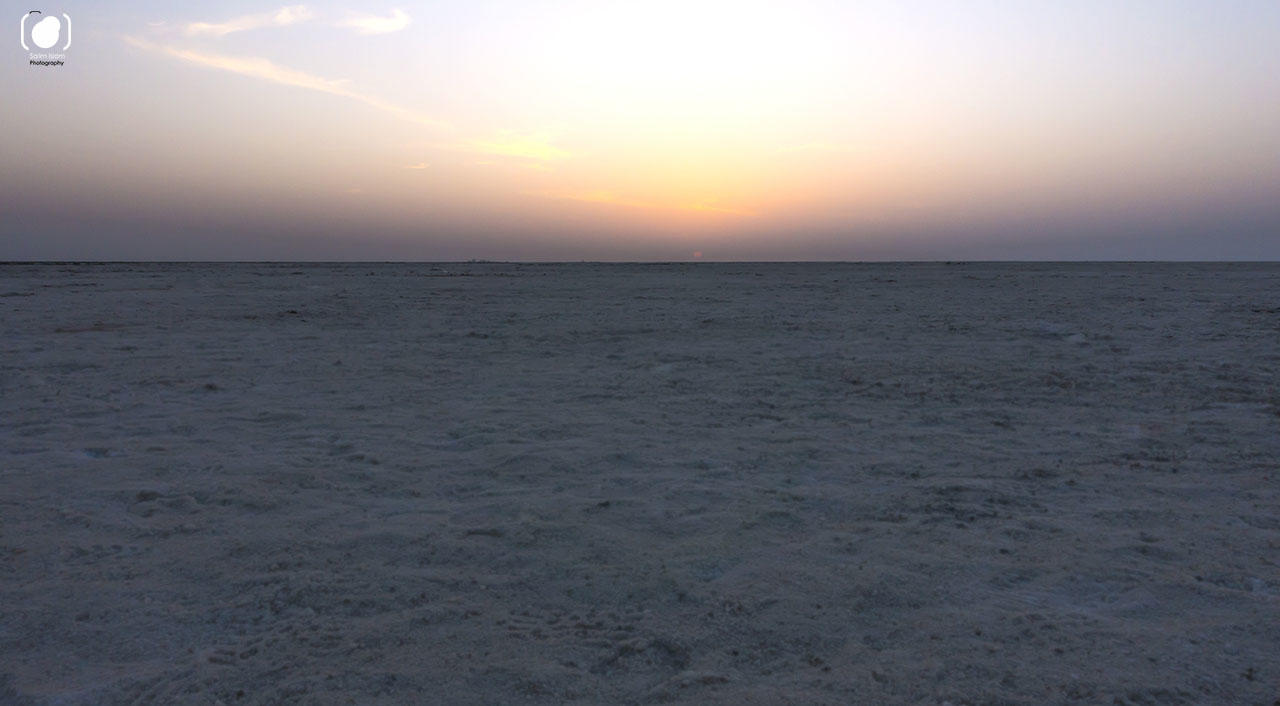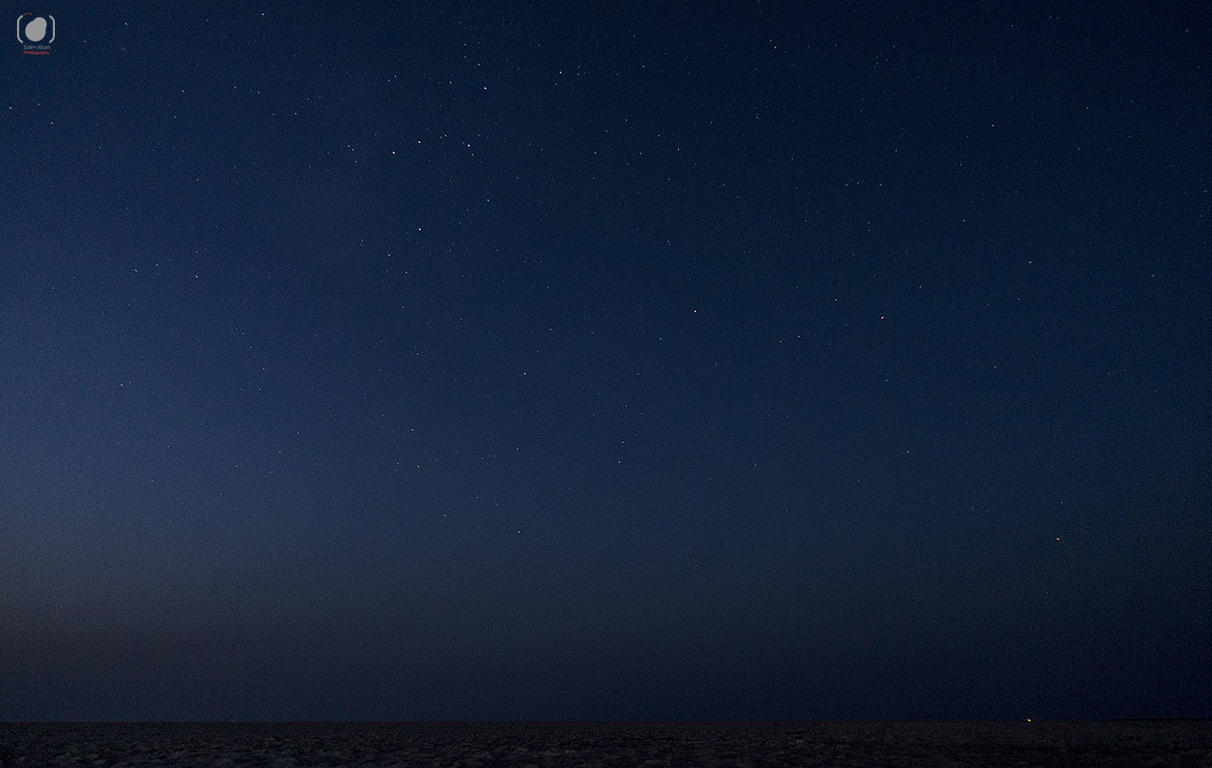 Everyone had left after sunset and I realised that I had headed out far and it was 8:30 pm. Though the night was young, I had to leave. I was short of petrol, but to get it I would have had to make a 44 km detour. However, the guard at the entry (who was pretty excited by the AAP landslide in Delhi) said that I could get it from the puncture shop at the nearby village.
Tea was served along with petrol. Mustafa was joined by Dinesh, Zerar and Praveen. Conversations and questions led to me being served with home-cooked local chicken brought by Praveen. It was getting late and I had to ride 90 odd kilometres but the men insisted. They even offered me bed for the night which I refused but with a promise that when I do come next I would stay at their village. These moments remain etched, not for the humility but for humility, when that's all you can afford. I rode back with a semi-sphere of stars around me, jackals on the sides and the lone high-beam on the entire stretch.
Early next morning I headed out to Mandvi beach about 65 kilometres from Bhuj. Neither the journey nor the destination was rewarding. I would suggest that one skip it unless you are dying to see a beach.
Bhuj had a small town feel to it; warm people, warmer conversations and mouth-watering food. One must visit the main market to have a look at the roadside dentist. It's marvellous and almost incredible to see him work.
I left Bhuj with a lot of familiar faces and a handful of friends. Now it was time for some train and bus hopping on my way to Diu.
Tips for travellers :
*Take an auto from the railway station and head to the market near the bus stand. Ask for "MK Auto", hire a bike and move around on it. I was charged INR 450 for a day, you can probably bargain better.
*Fill up your tank if you are going to the White Rann. There aren't any filling stations. Though, you will find petrol at the puncture shops some 3 kms before you reach the tent city.
*Hotel rooms are cheap near the bus stand at Bhuj. Ask around for prices and have a look at the rooms before getting one.