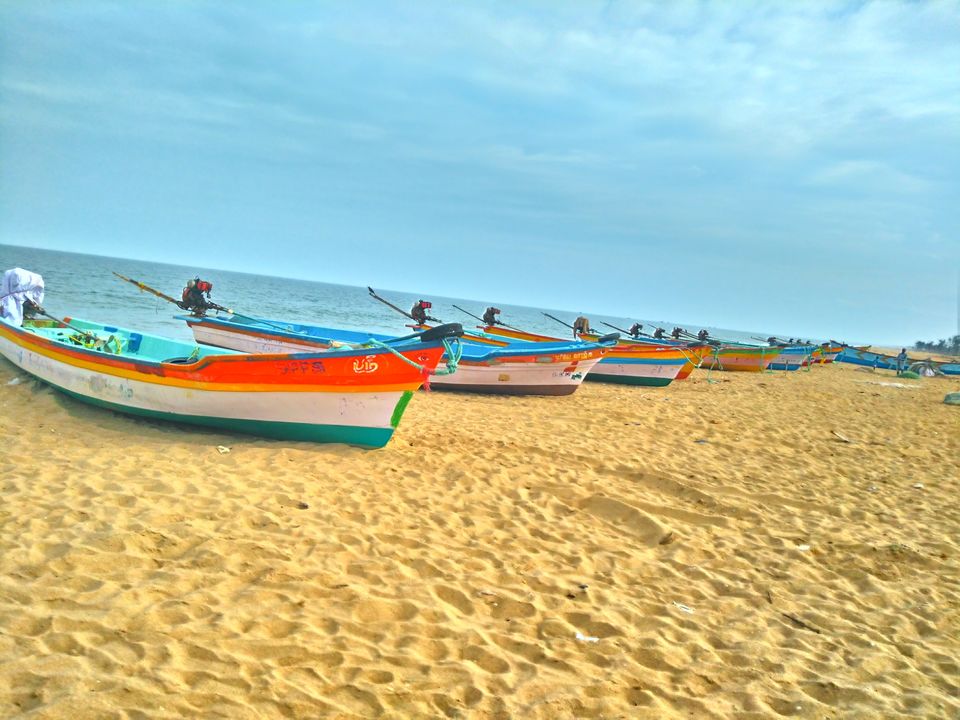 Before I start writing, I would like to narrate why did I choose to visit Pondy out of all places. Well, last year my girls' gang planned for a trip to Pondy. We planned everything and I was very excited for the trip. But as usual my friends ditched me at the end and they all backed off giving some or the other excuse and I ended up traveling with my travel buddy again a.k.a. my husband.
There are so many things which Pondy has to offer: Sun, Sand, Sea, Colorful buildings, confluence of culture, Matri mandir and many more. The one that's my favourite is of course The Sea. The beaches are serene. The city has a laid back culture and the travellers also come here to enjoy the same laid back and relaxed life style while enjoying all that the city has to offer.
How to reach: The place is well connected via road, rail and air. It's situated at a distance of 150km from Chennai. People from south India can reach via road or rail. If someone is coming from North India, then the nearest airport is Chennai and remaining distance could be covered via road. I went from Bangalore via overnight bus. It was a comfy journey. I like the over night journey by bus. You save the money of staying one night in a hotel and you can sleep properly and hence you will be fresh the next day as well.
Where to stay: There are many hotels available. I booked an Airbnb apartment this time near the White town. It was a spacious apartment with kitchen. The best part was there was an aqua guard for drinking water, else where ever you go you have to buy water. It's always advisable to stay in White town area as most of the places are at a walkable distance from here. But if you want to have a peaceful stay, then you can go for Auroville area or Serenity beach as well.
How to commute in the city: The autowalas charge a lot here. For 2-3 km distance, they charge more than 100. So better to avoid them and rent a bike or bicycle. It's a small town and hence everything could be covered by bicycle as well.
Day 1:
We reached in the morning and we had to take an auto from the bus stand to the Airbnb apartment. The owner warned me about the autowala's fees. I gave him ₹150/- for a max of 10 mins ride. The apartment was located at the end of Promanade beach road. It was not very clean locality, but was okay. The owner was a polite man who guided us on which restaurants and places to visit, even though I had done my homework earlier. I had already listed out the places to visit and the restaurants to try for. He arranged a bike for us as well. But, it wasn't available for the first day.
Day 1:
Surguru Spot Restaurant-> Arulmigu Manakula Vinayagar temple-> Aurobindo Ashram -> Cafe Xtasi-> Immaculate Conception Cathedral-> Our Lady of Angels Church-> Aurobindo Ashram Press-> Rock Beach->Gandhi Statue->Old Light House-> French War memorial-> Margarita's Mexican restaurant
You must me wondering how come so many places in one day and why Cafe and restaurant names are there in between. Well then, let me explain. Before going for the trip, I had listed out all the places and restaurants to try for and hence I have put all the things I covered from my checklist.As I have mentioned above, all the places are nearby and could be covered in a day easily. And moreover, Pondy visit is incomplete without visiting the cafes here.
We started with breakfast at the famous Surguru Spot restaurant. We had paper masala dosa and vada. The taste was good, but was little expensive. Dosa was for ₹110/-, which I felt was more. After food, we went to the Arulmigu Manakula Vinayagar temple, which was just next door. It's a very old and beautiful temple situated in the White town. If you are lucky, you can get the blessings of the elephant as well.Our next hop was the Aurobindo Ashram. It was Aug 15th, the birth anniversary of Aurobindo and hence there was a rush in the ashram. They were allowing people to go inside the room where he used to live. There were many followers gathered there. Camera was not allowed inside. Inside, they have the Samadhi of Aurobindo, a book-stall and a beautiful garden. But, it was too sunny when I visited and hence i could not pay much attention to it as my feet was burning. We were too tired walking in the sun by then. Hence thought of taking a break. We again started in the afternoon by 4. First we went to the famous Cafe Xtasi to have some pizza. They have brick oven Pizzas available. The Pizza was Yum. Then we visited two churches Immaculate Conception Cathedral and Our Lady of Angels Church. Both are beautiful and old churches. They have their own charm. Next we headed towards Rock beach where we have the Aurobindo Ashram Press, Gandhi Statue, French War memorial, Old Light house. After taking a long walk in the beach road, we headed to have dinner to Margarita's Mexican restaurant. We ordered Fajita, Quesadilla and Mojito. Everything was yum. I loved the food here. The ambiance was also good. then we called it a day.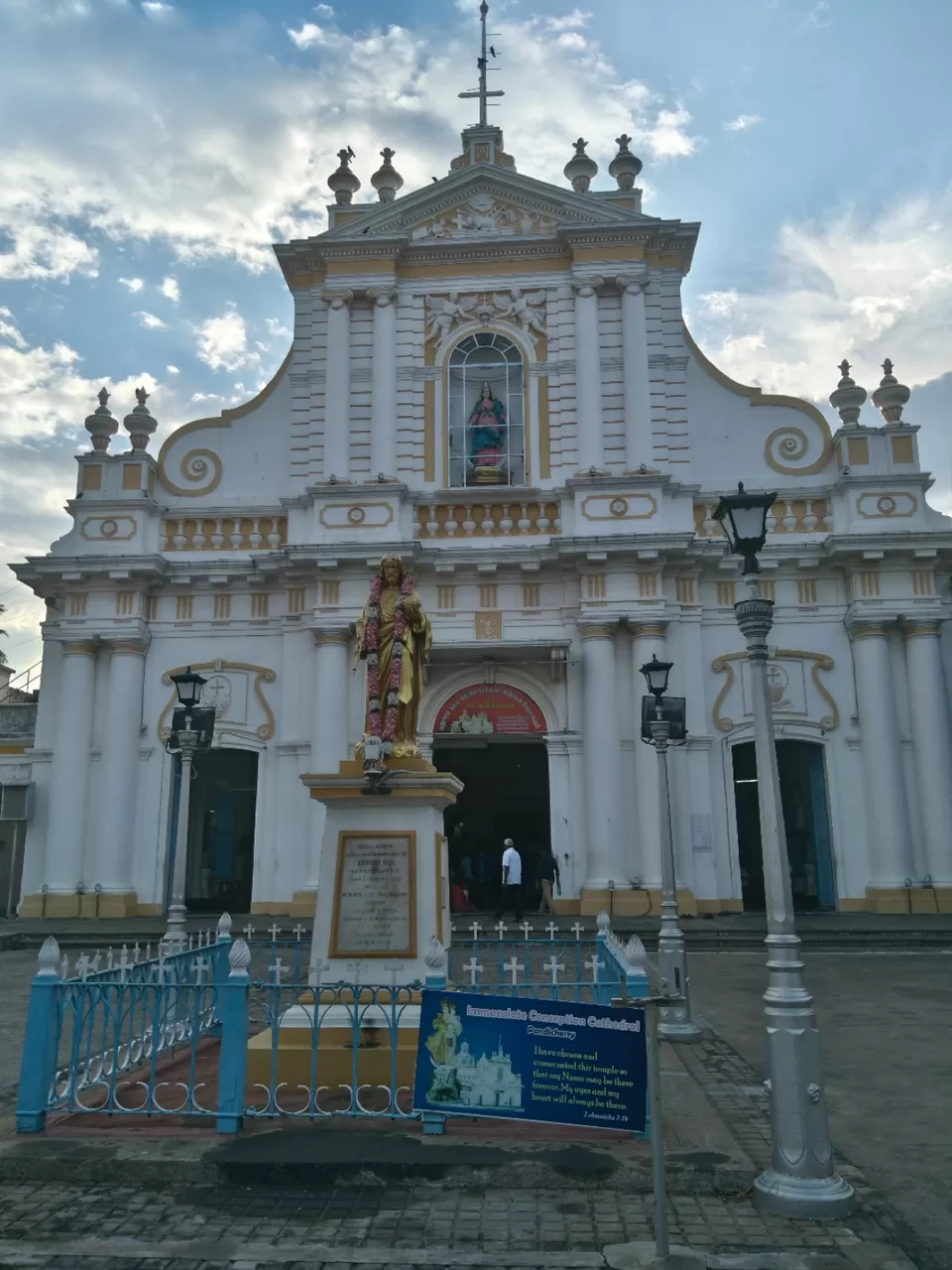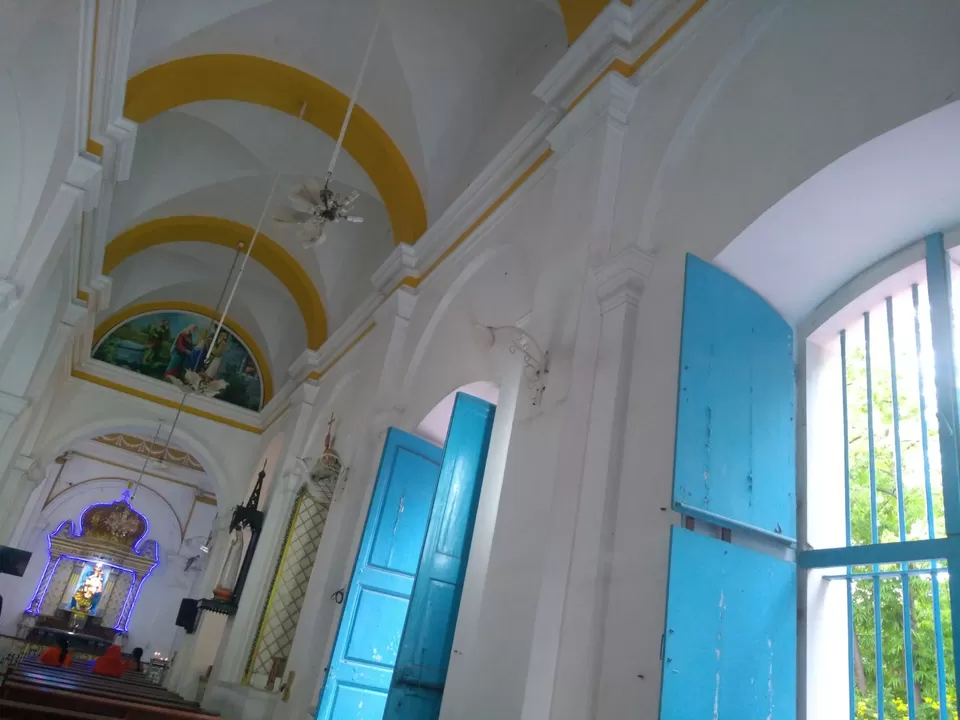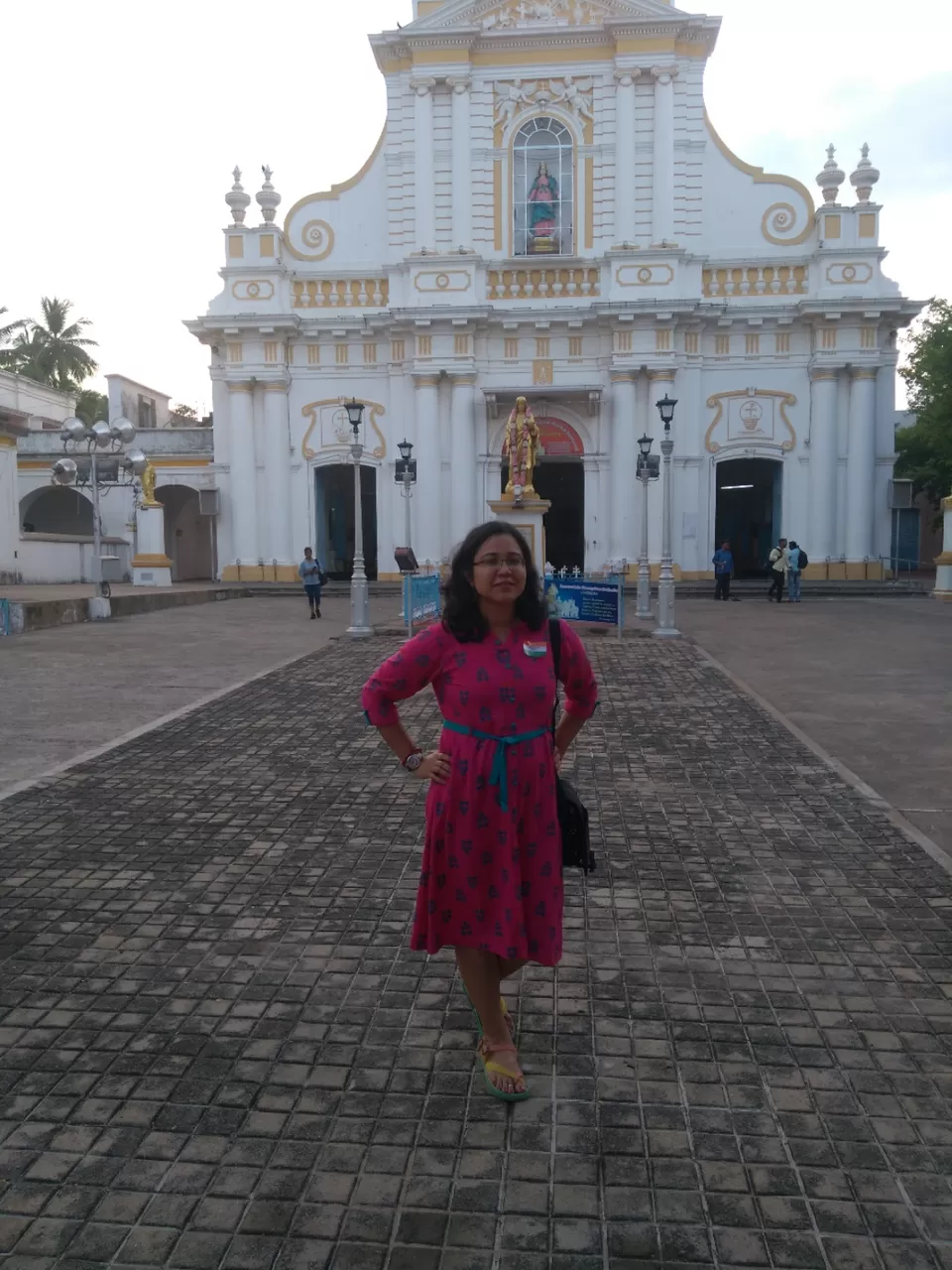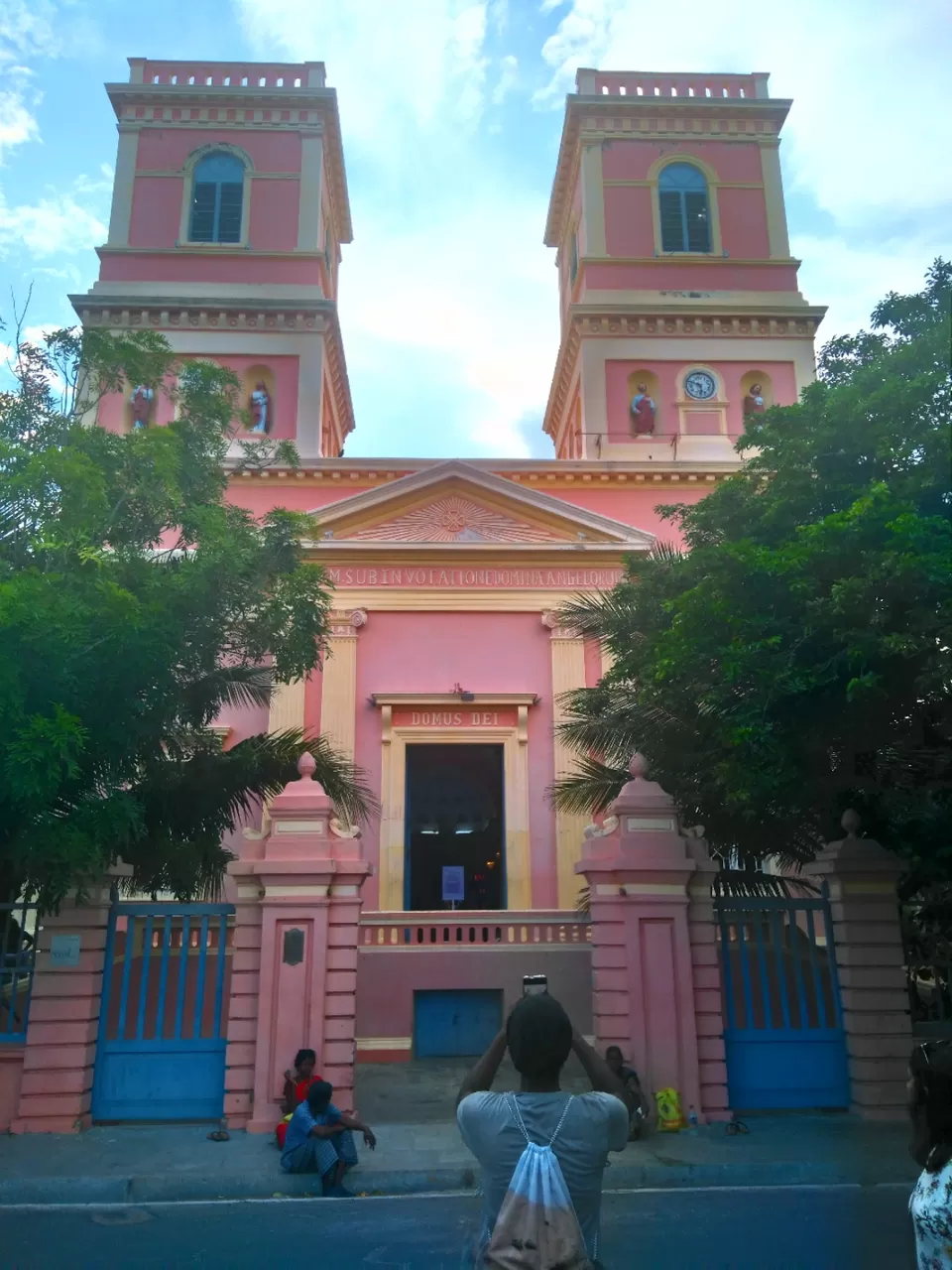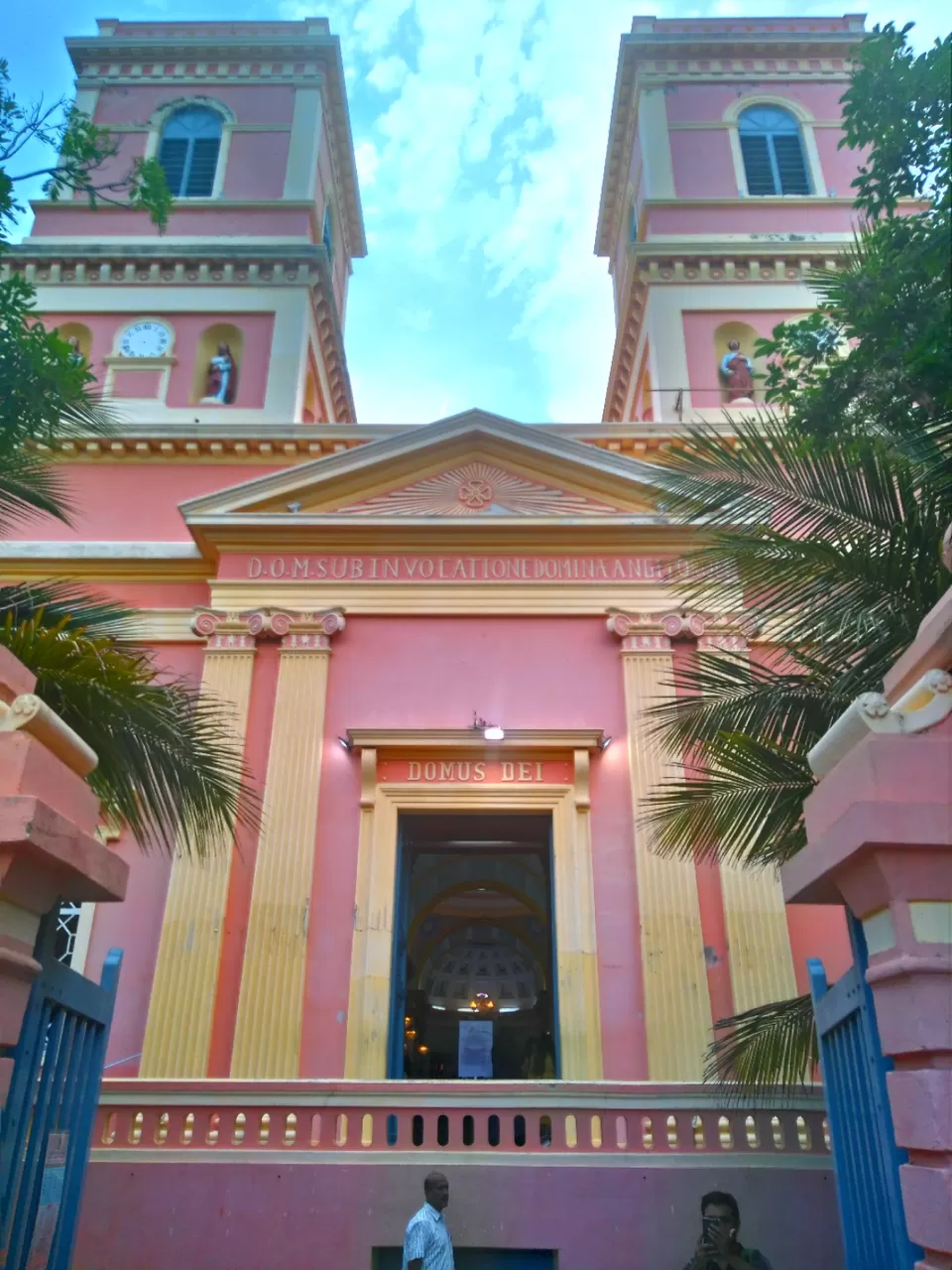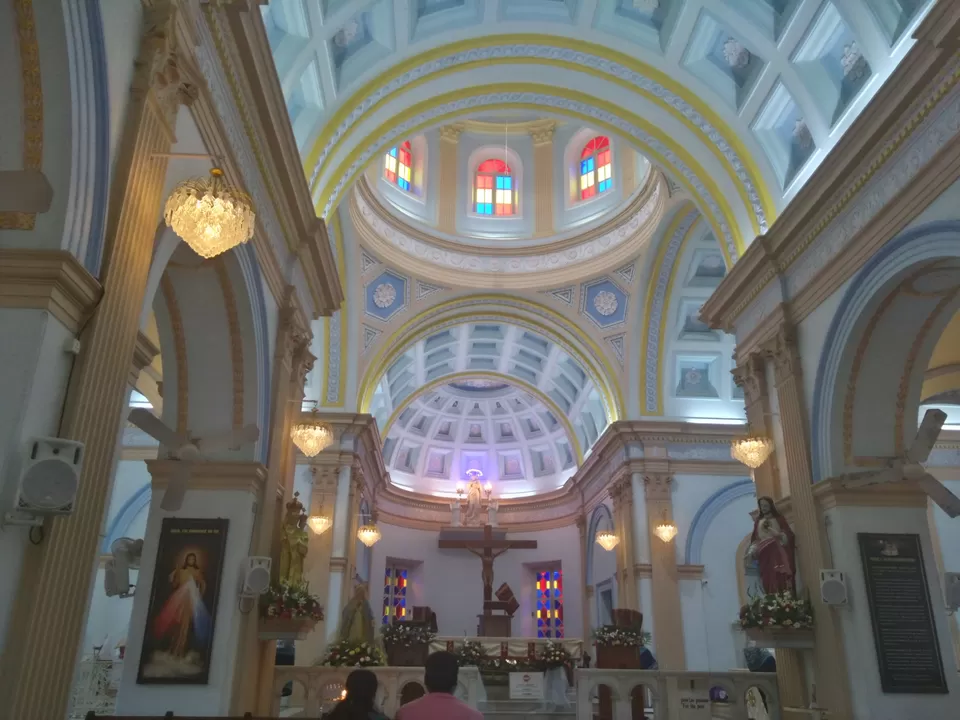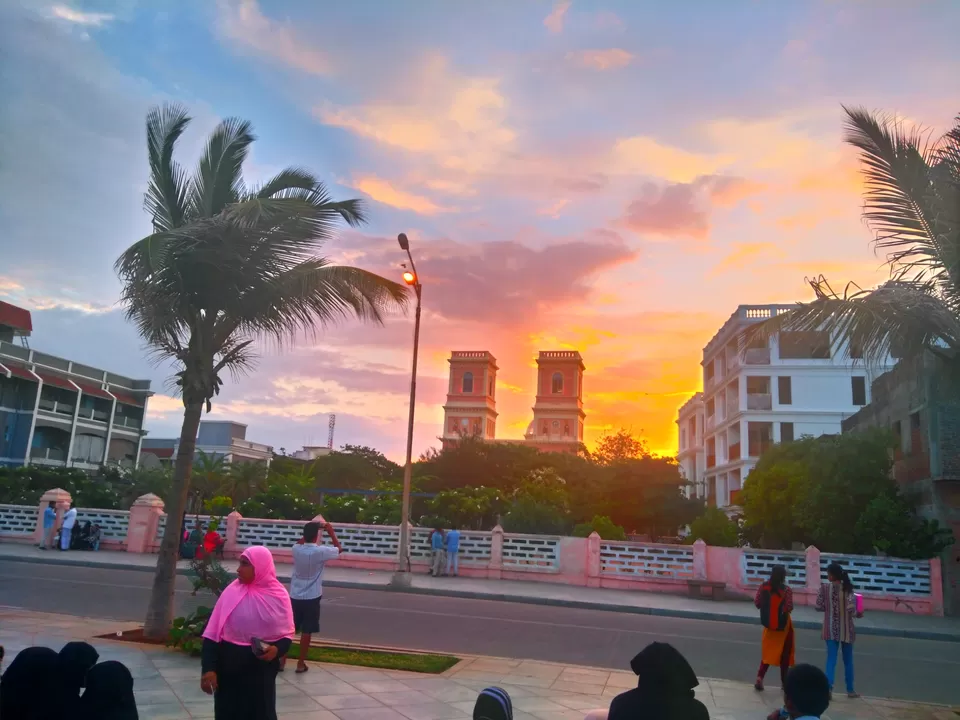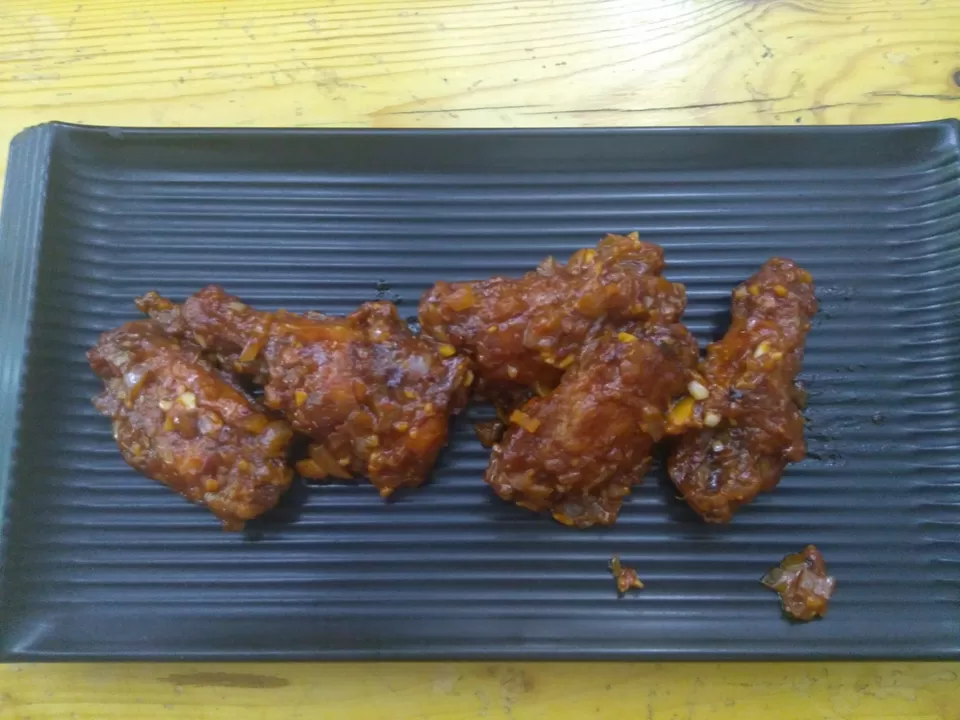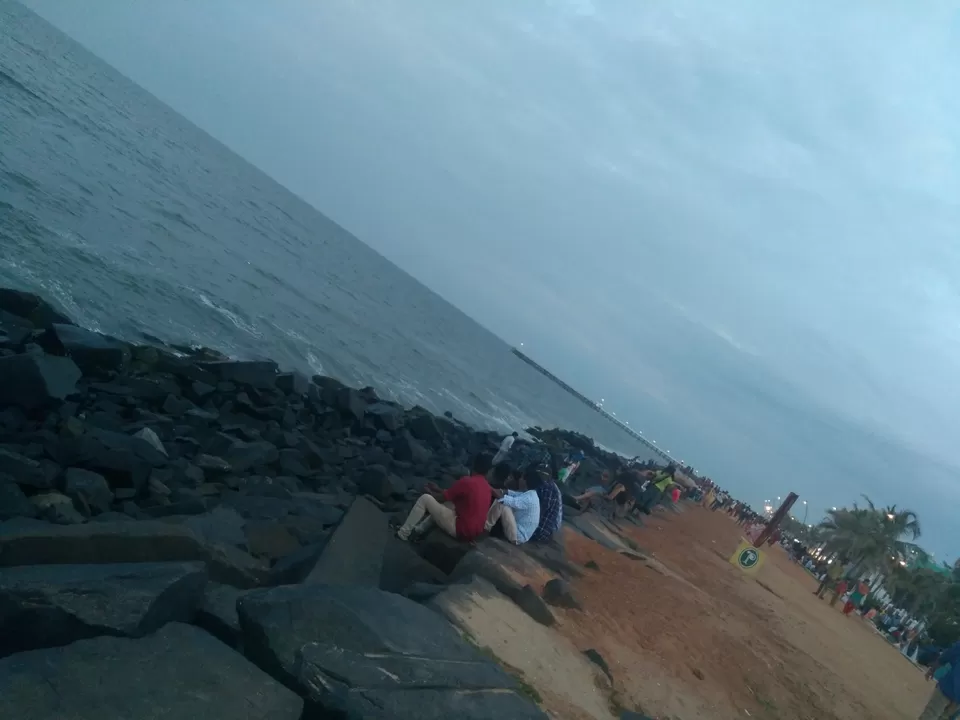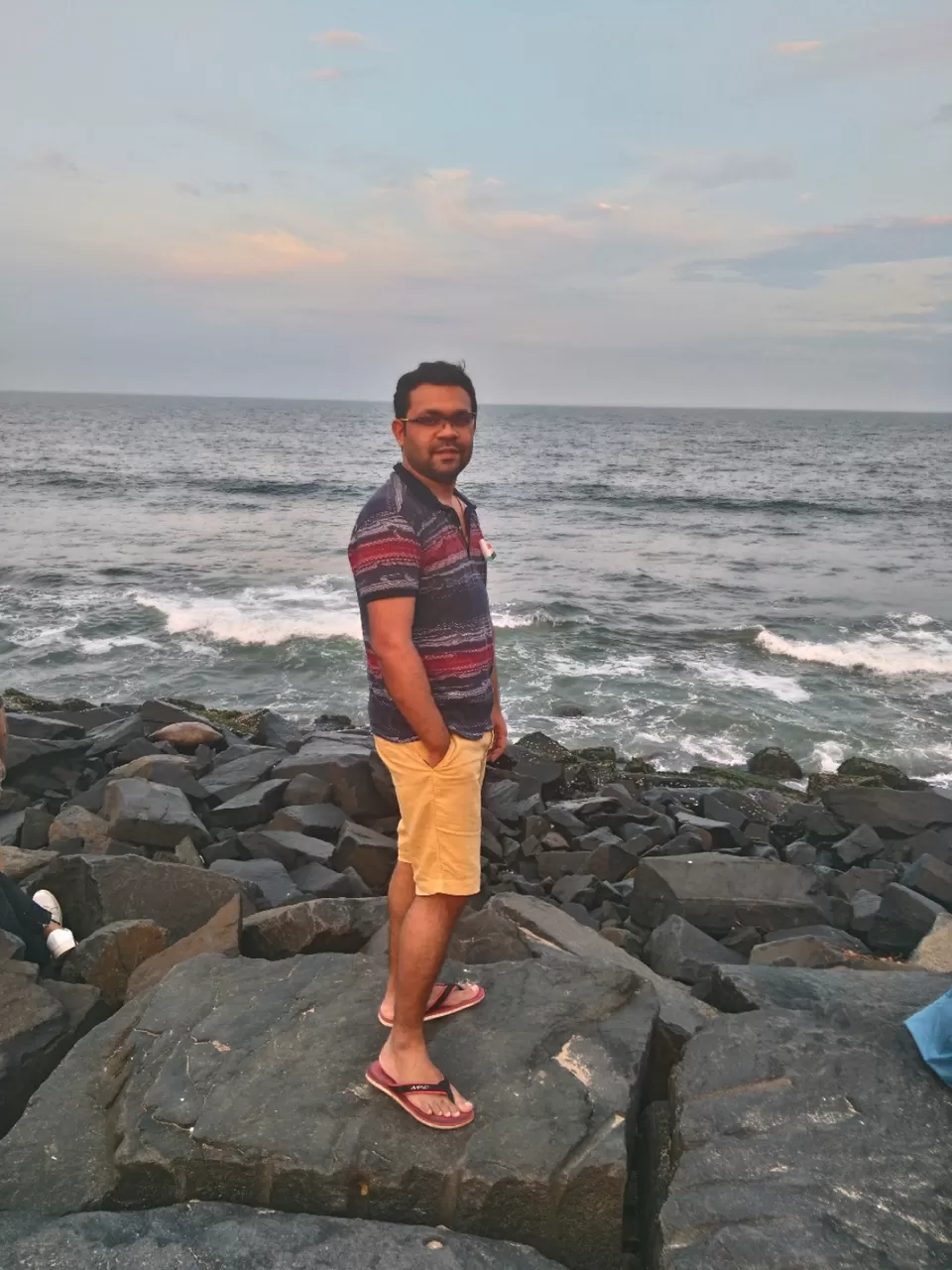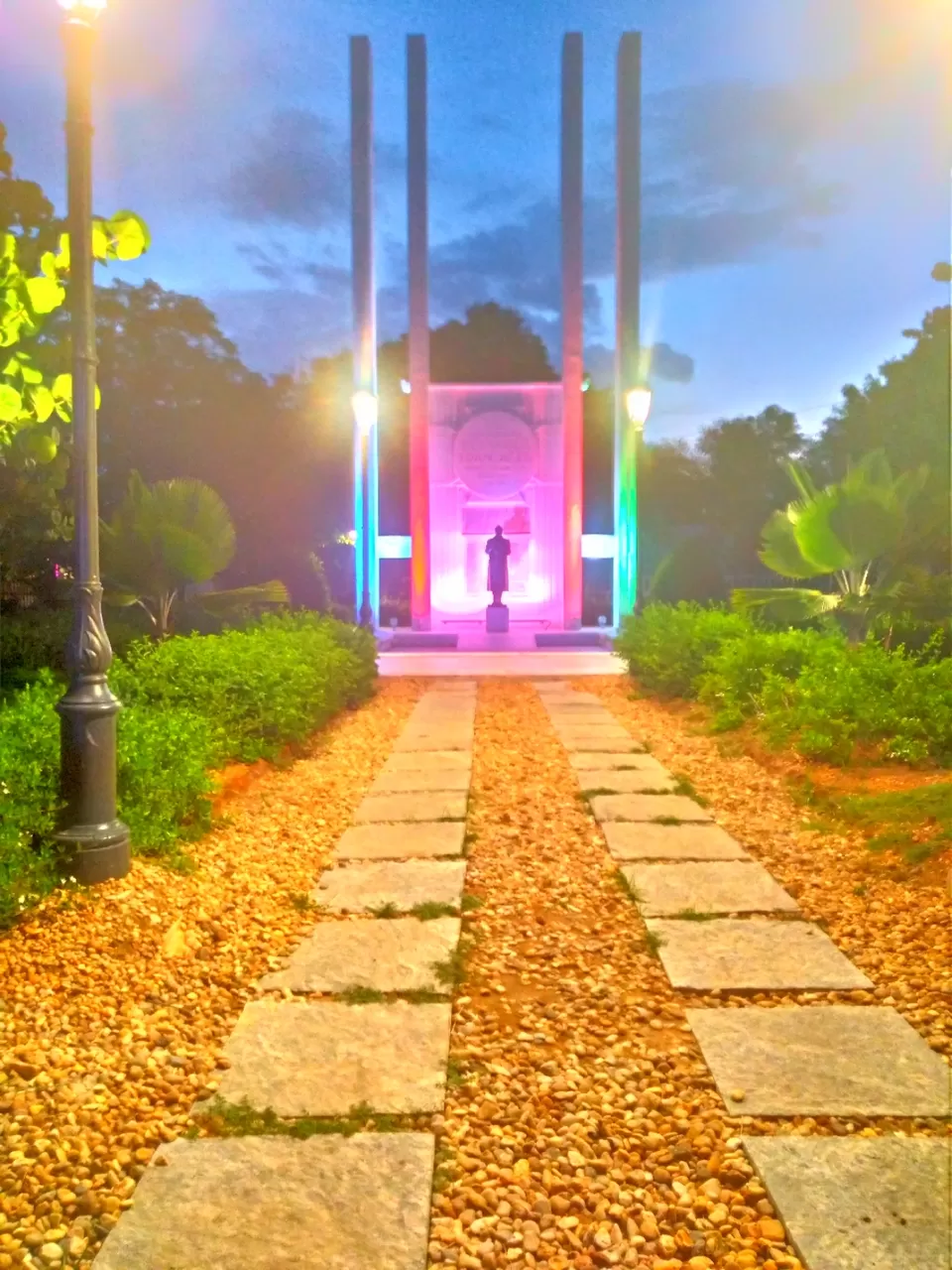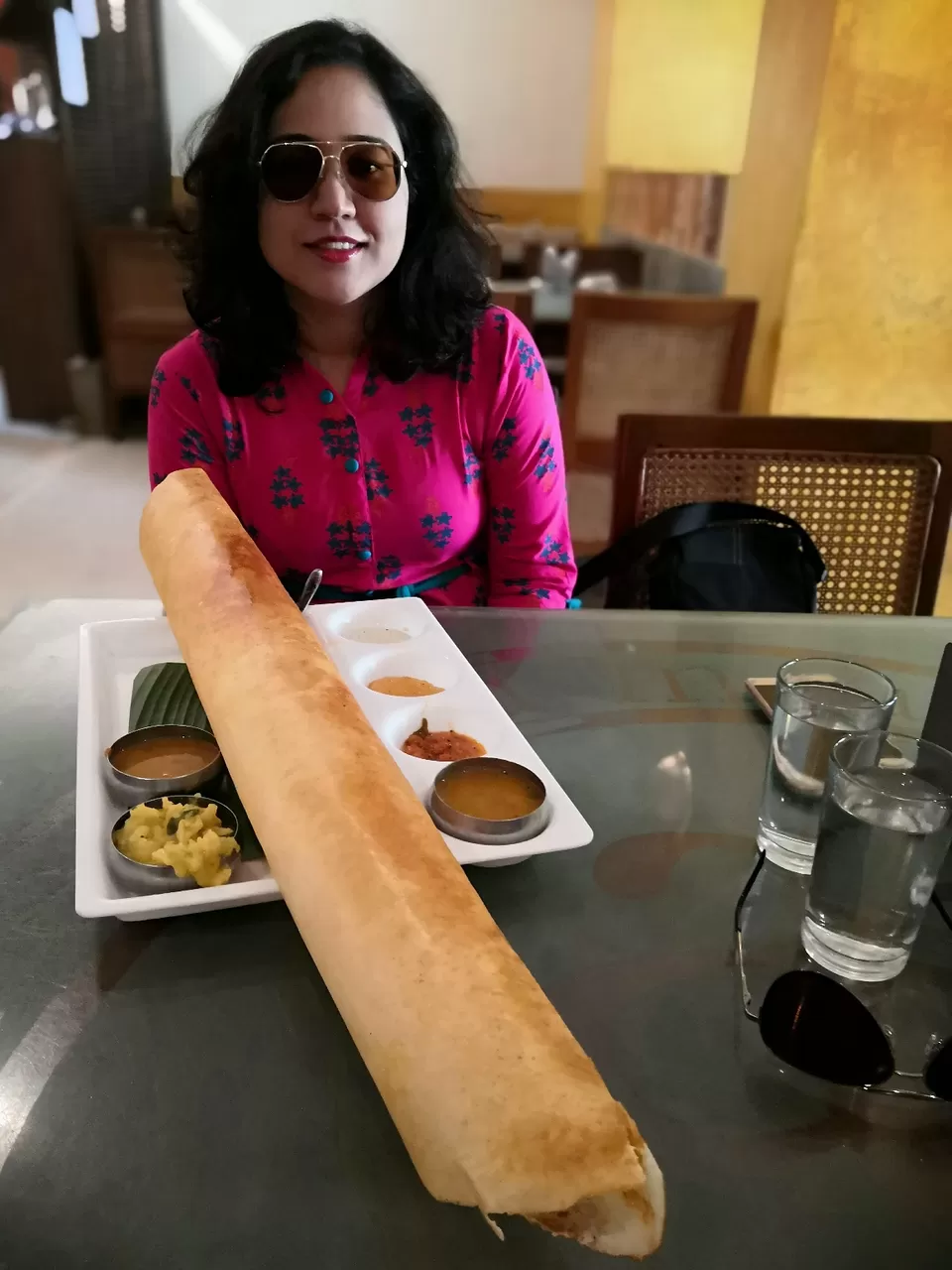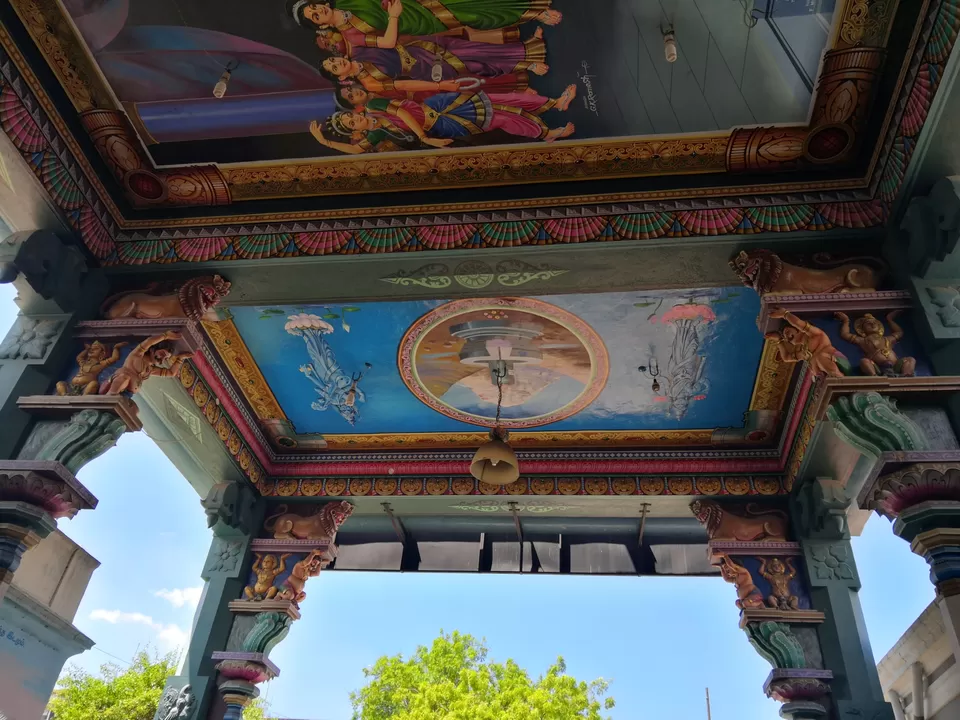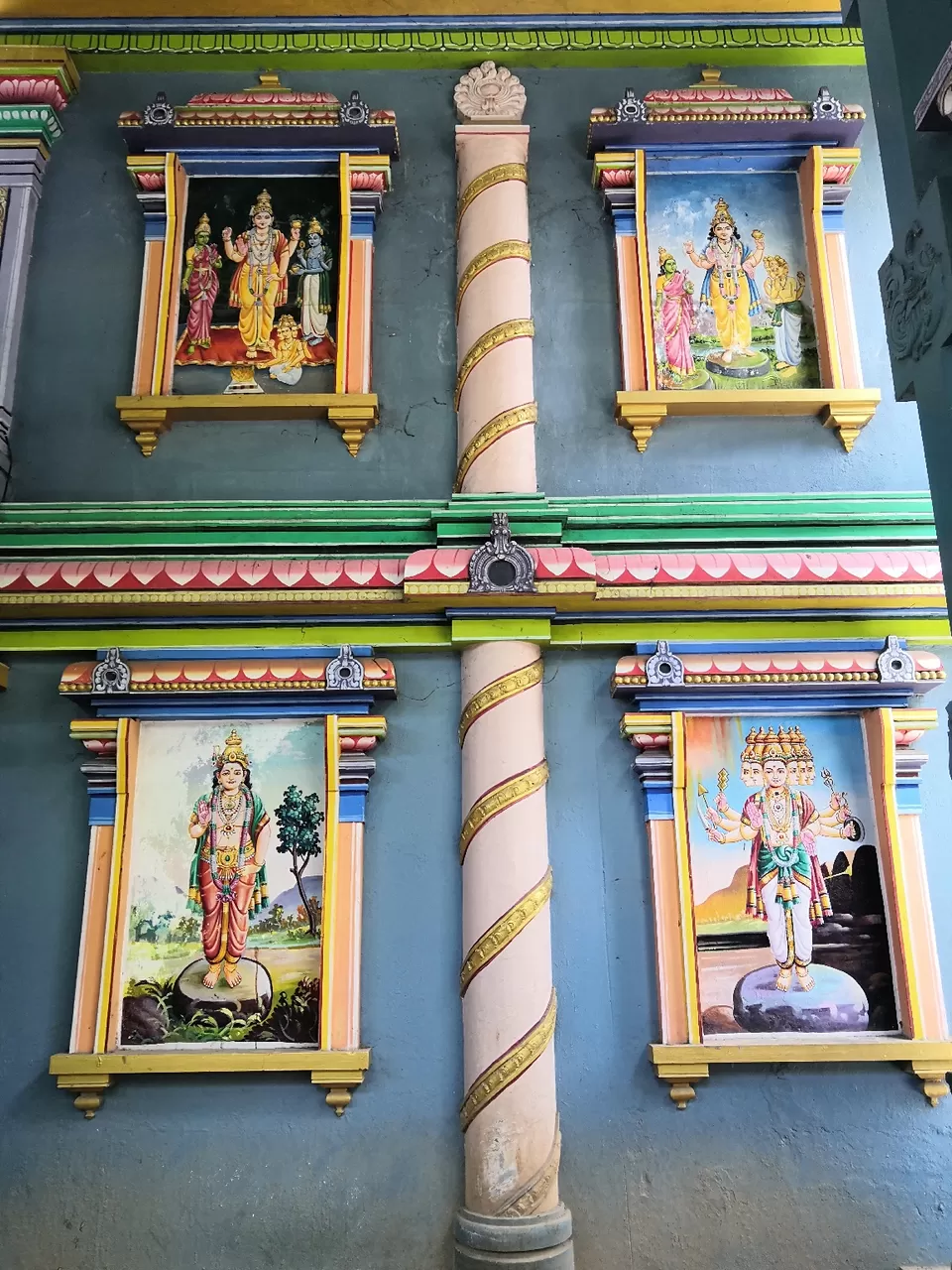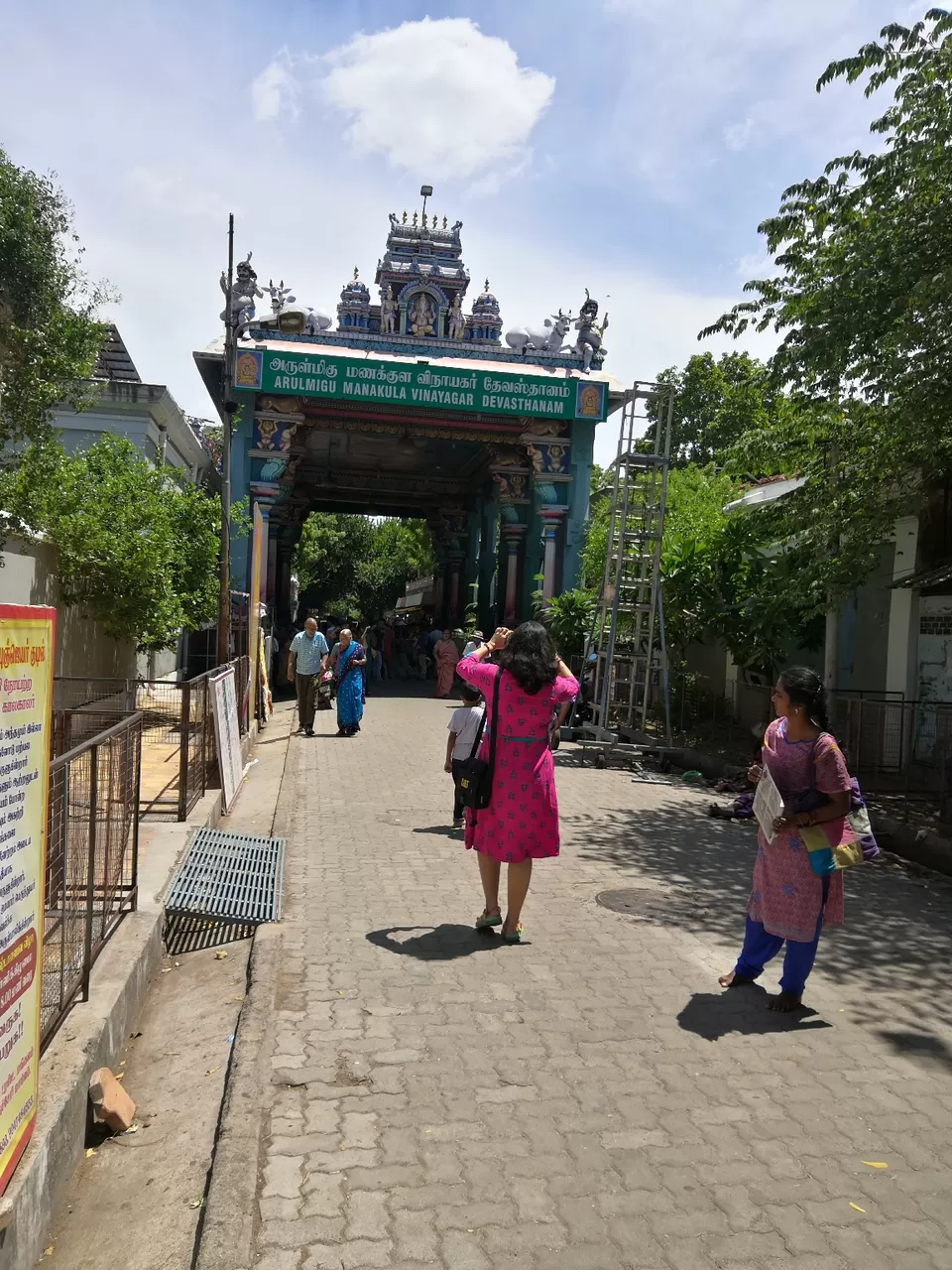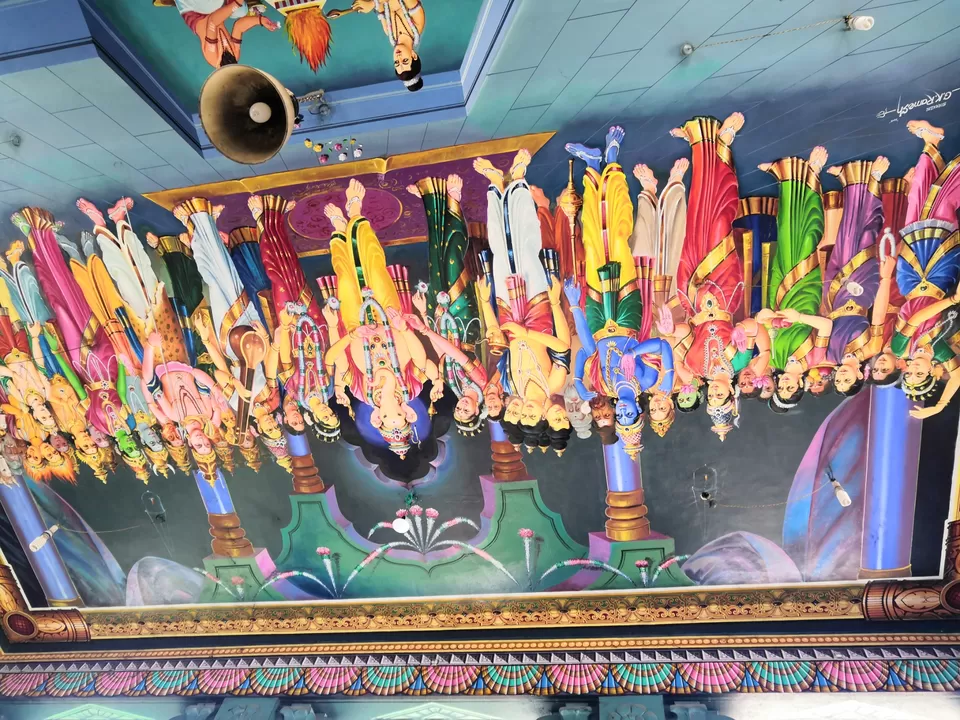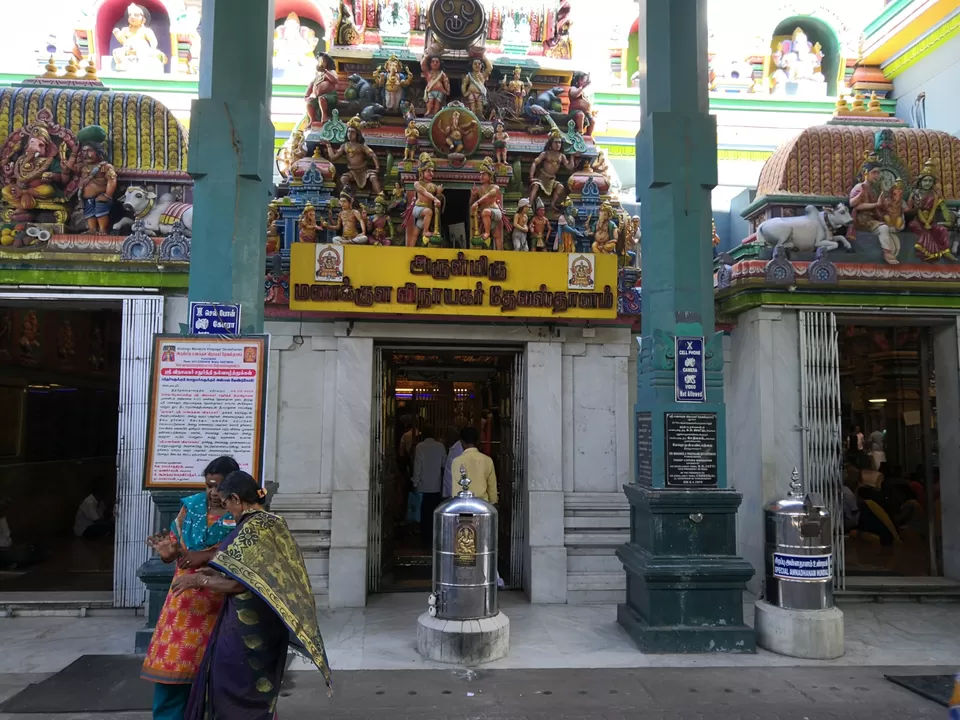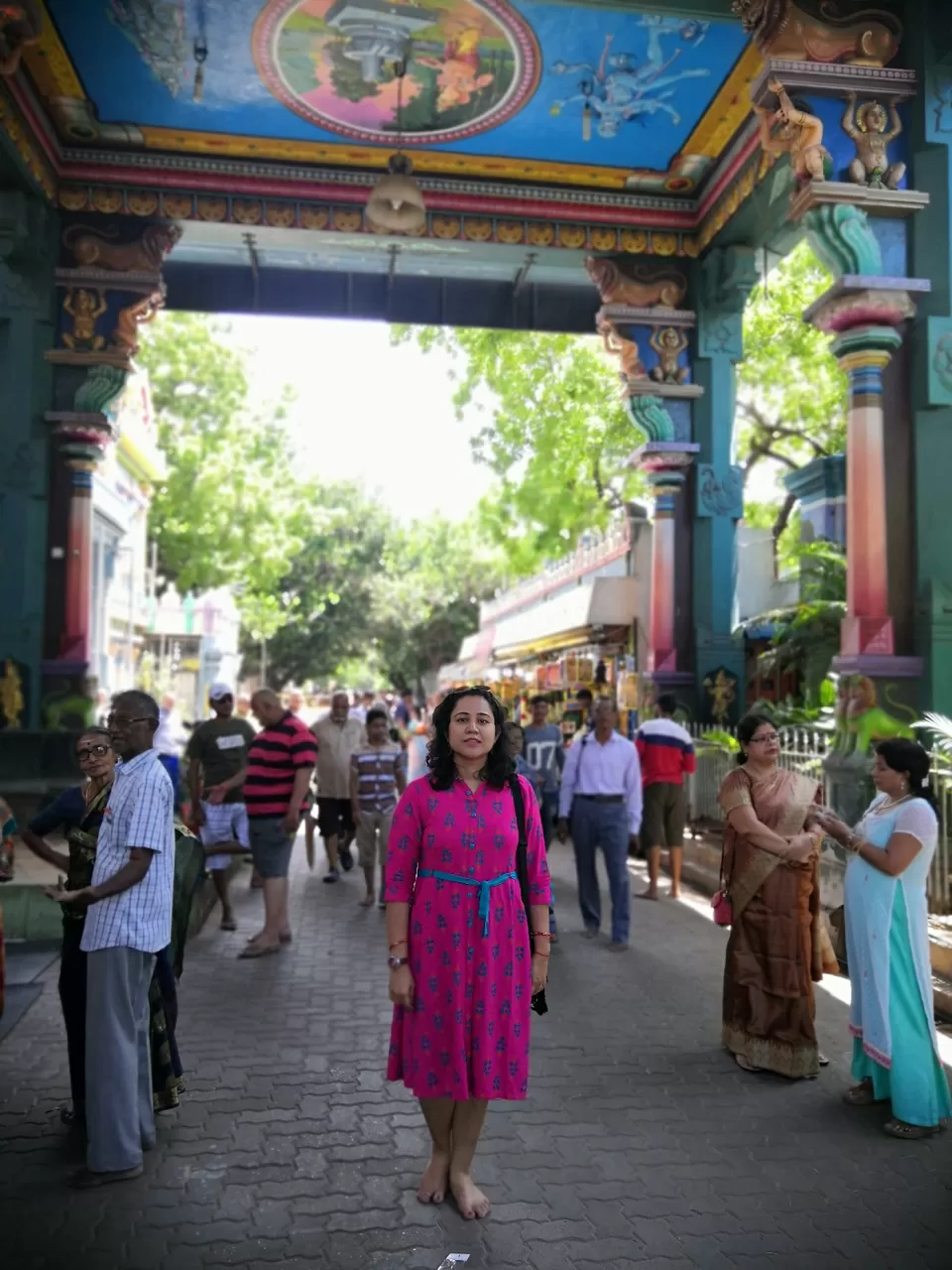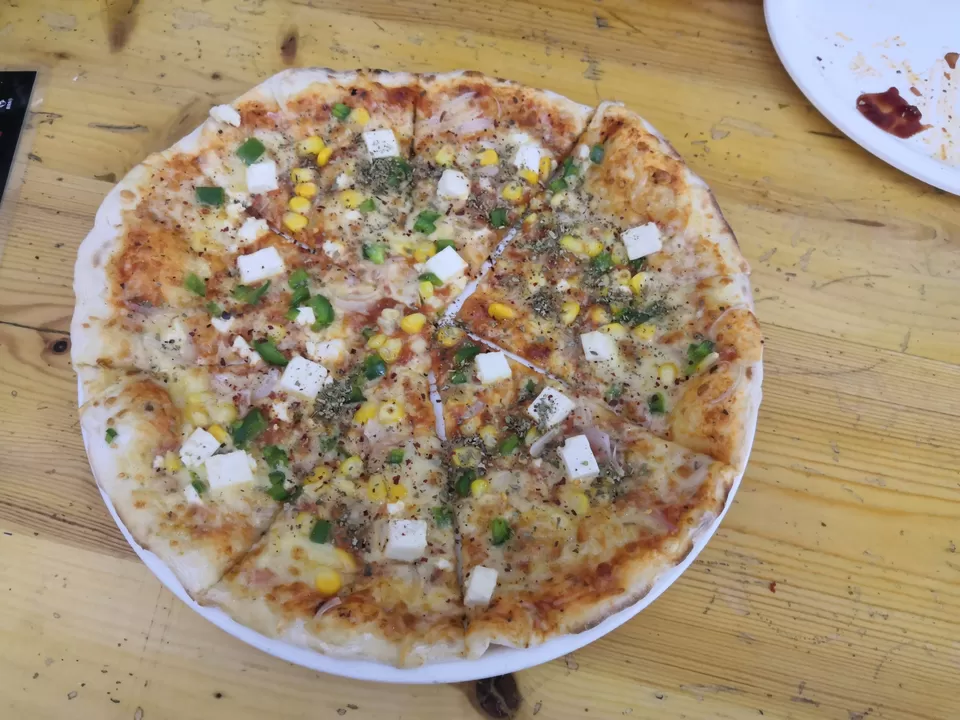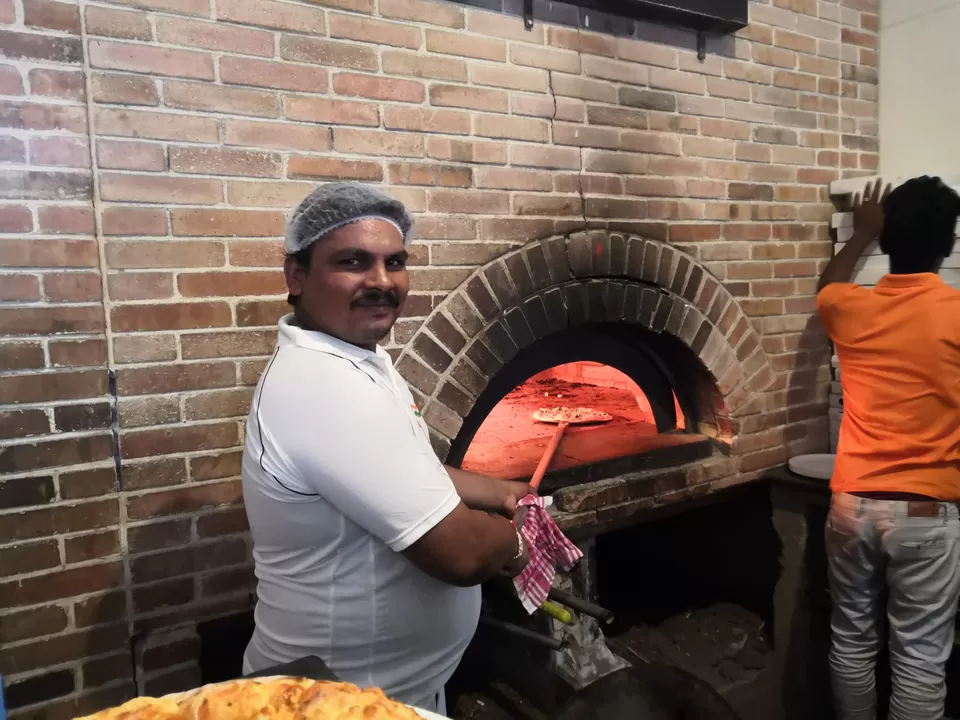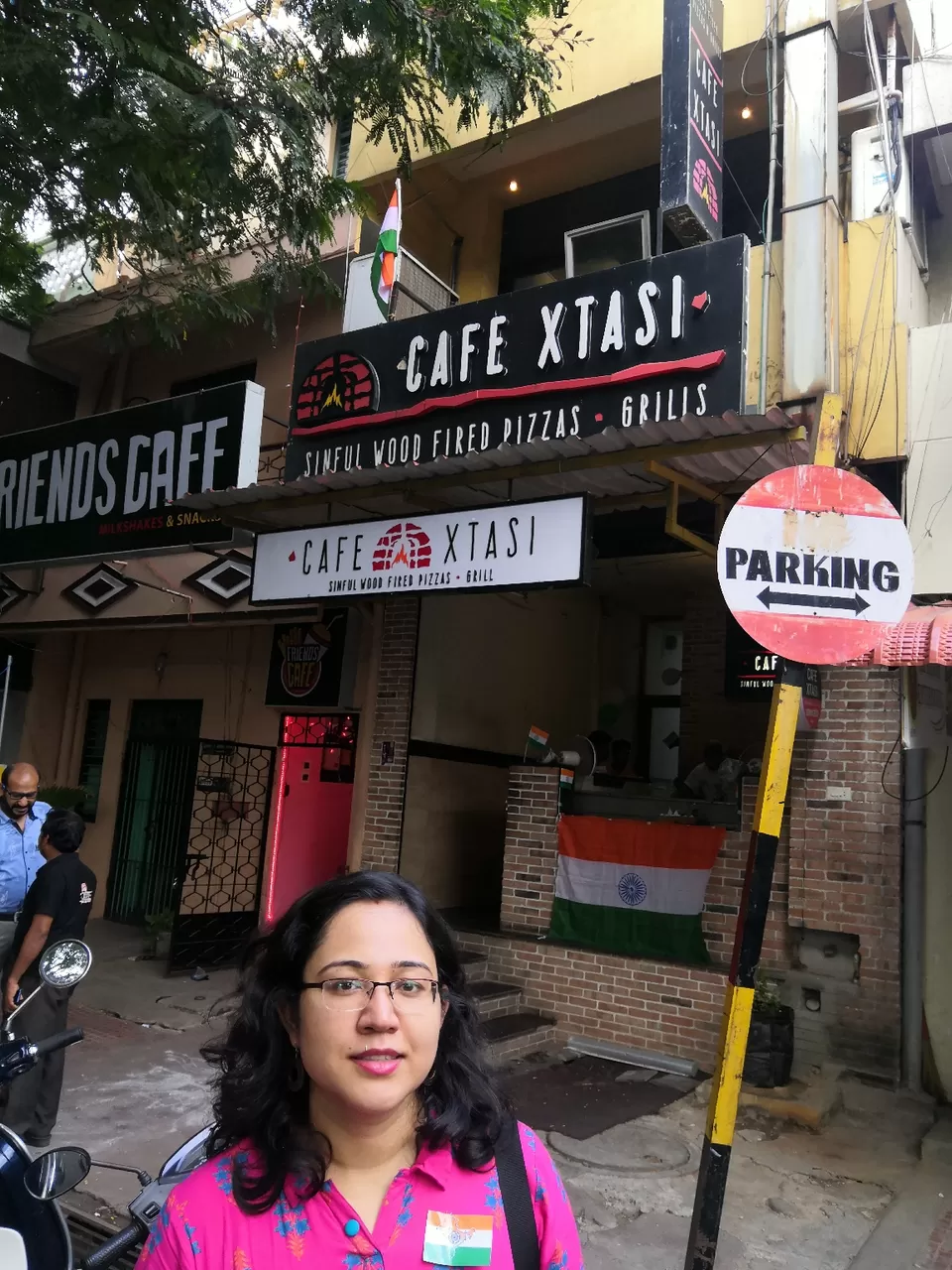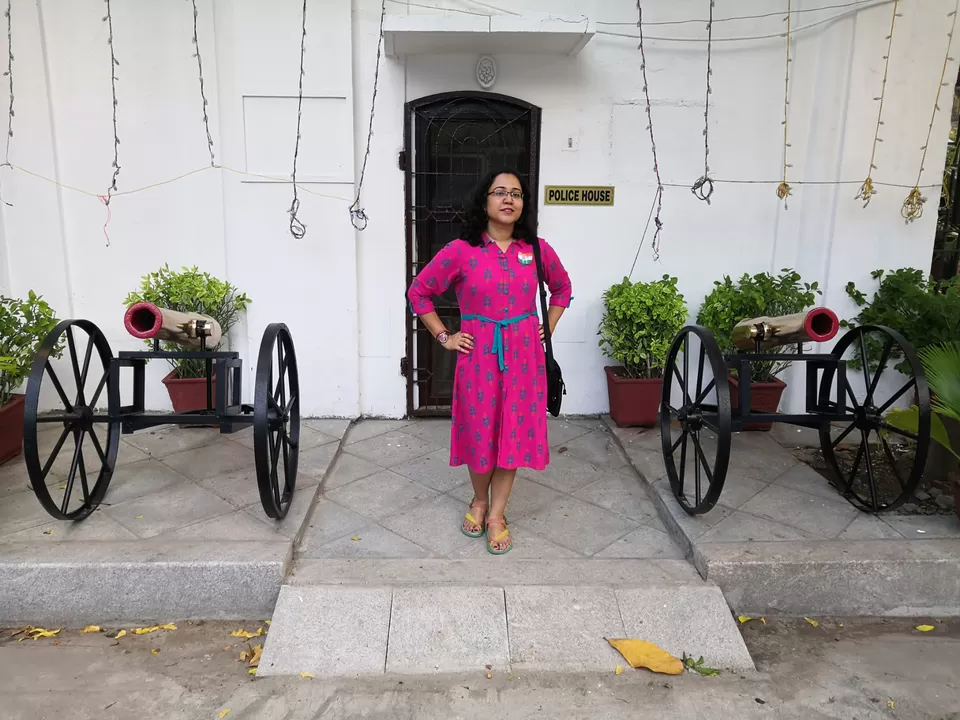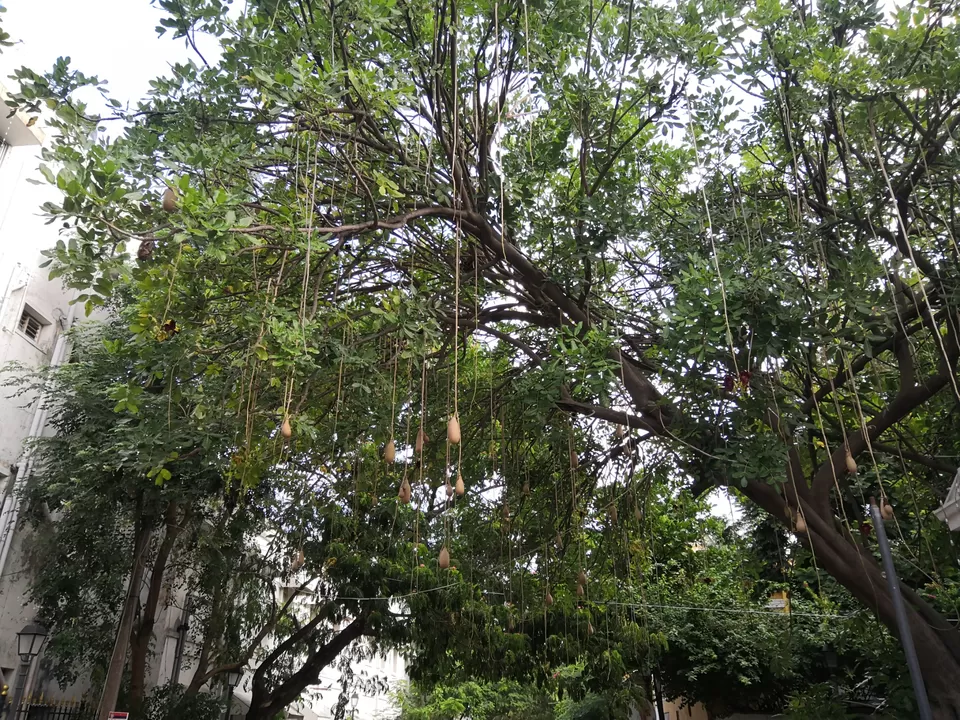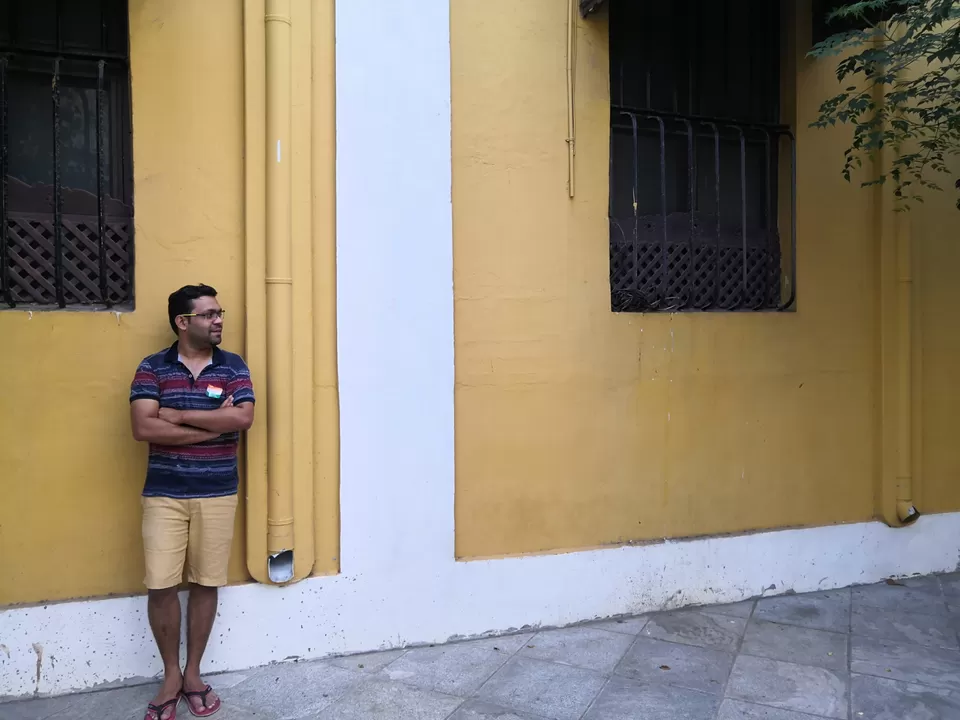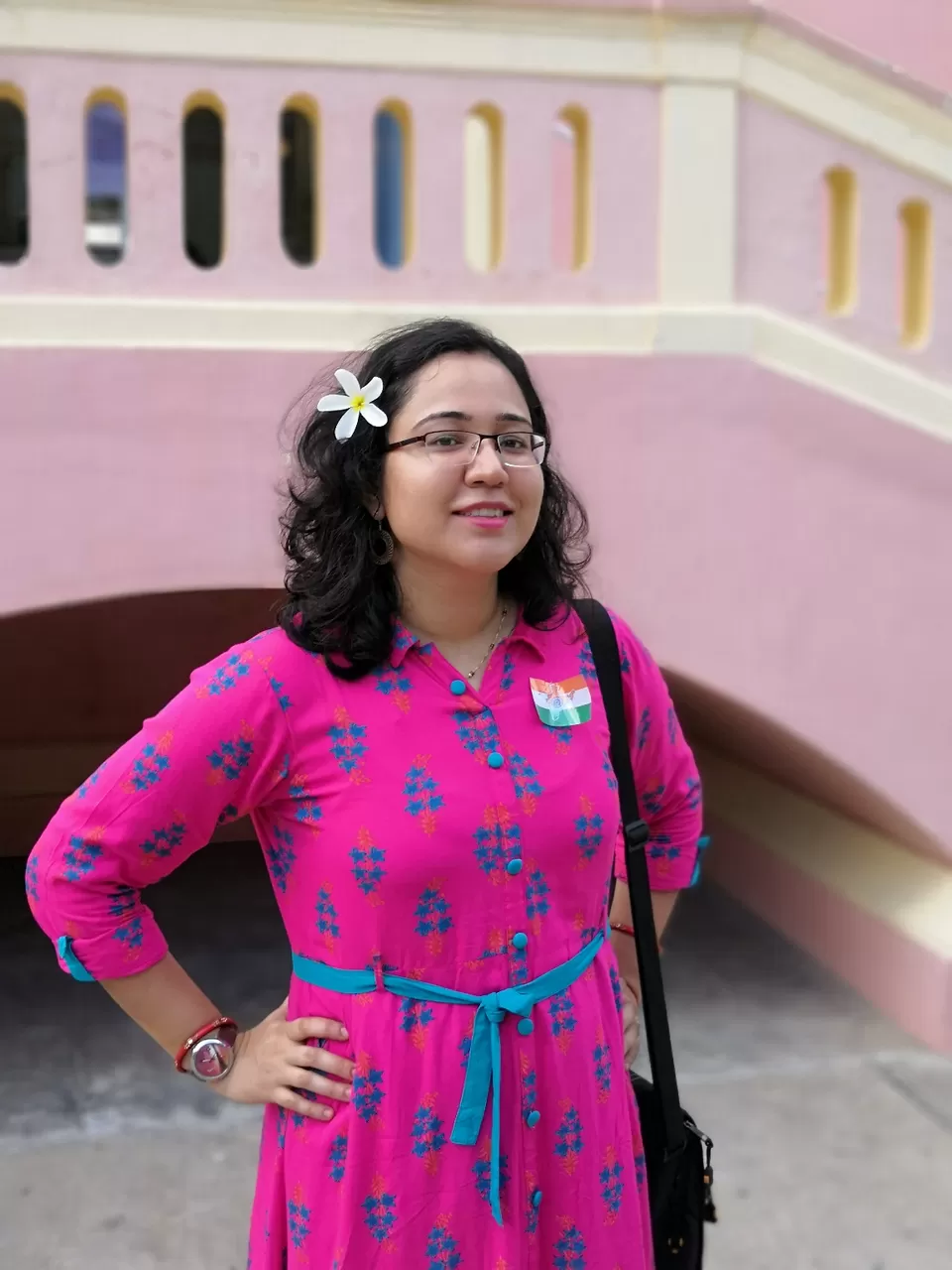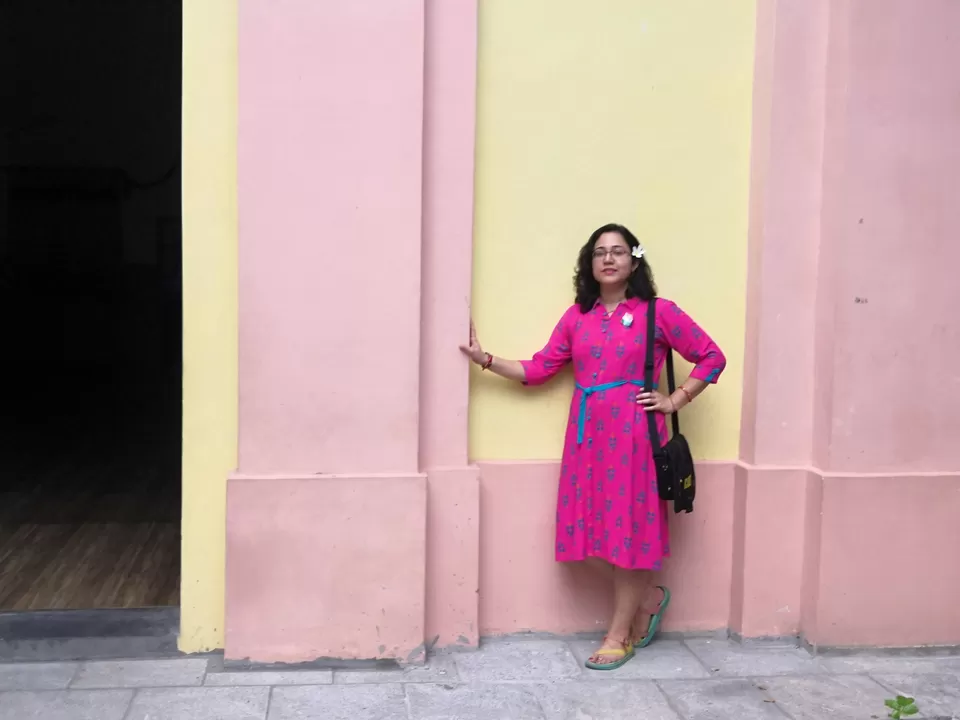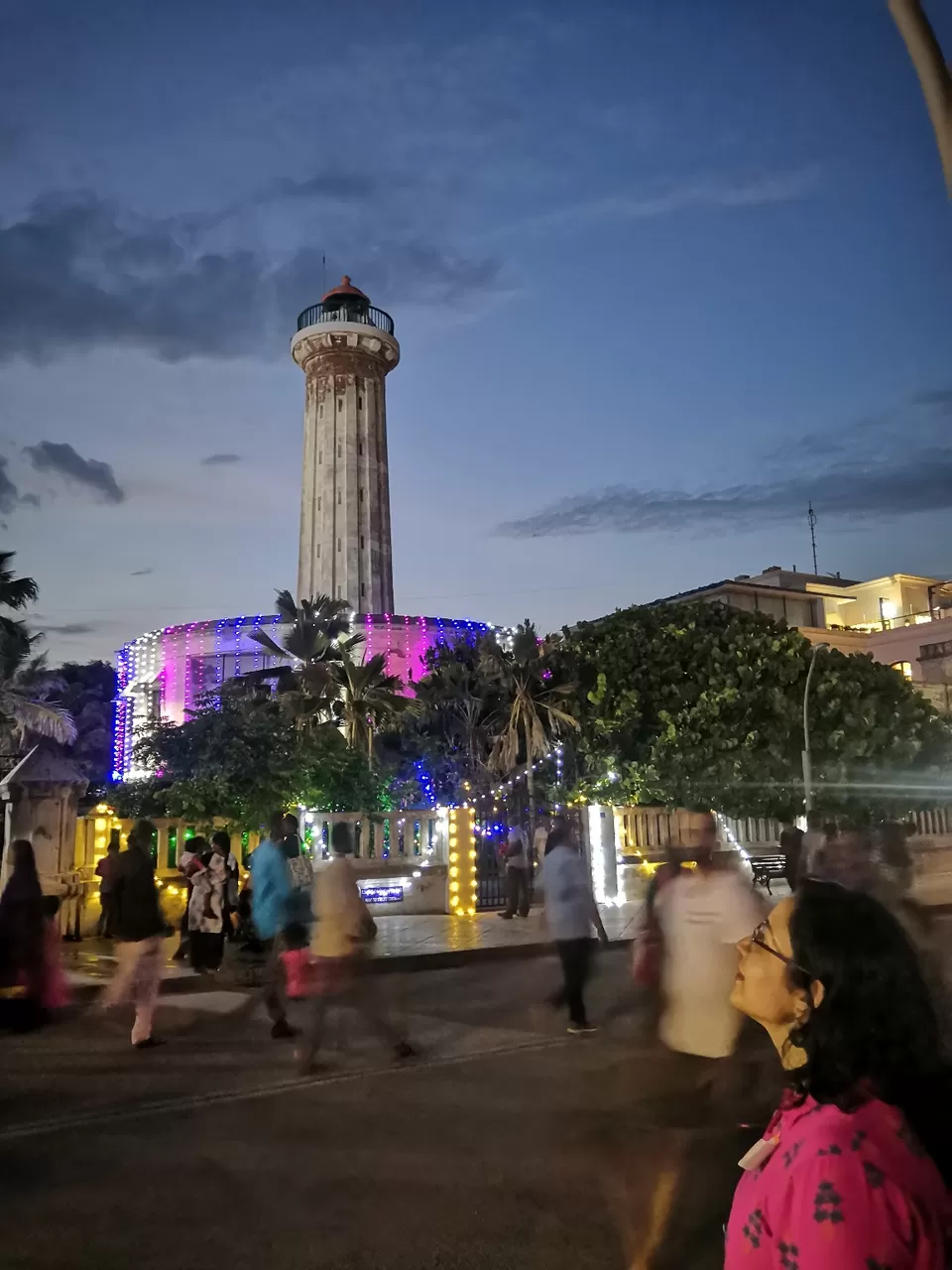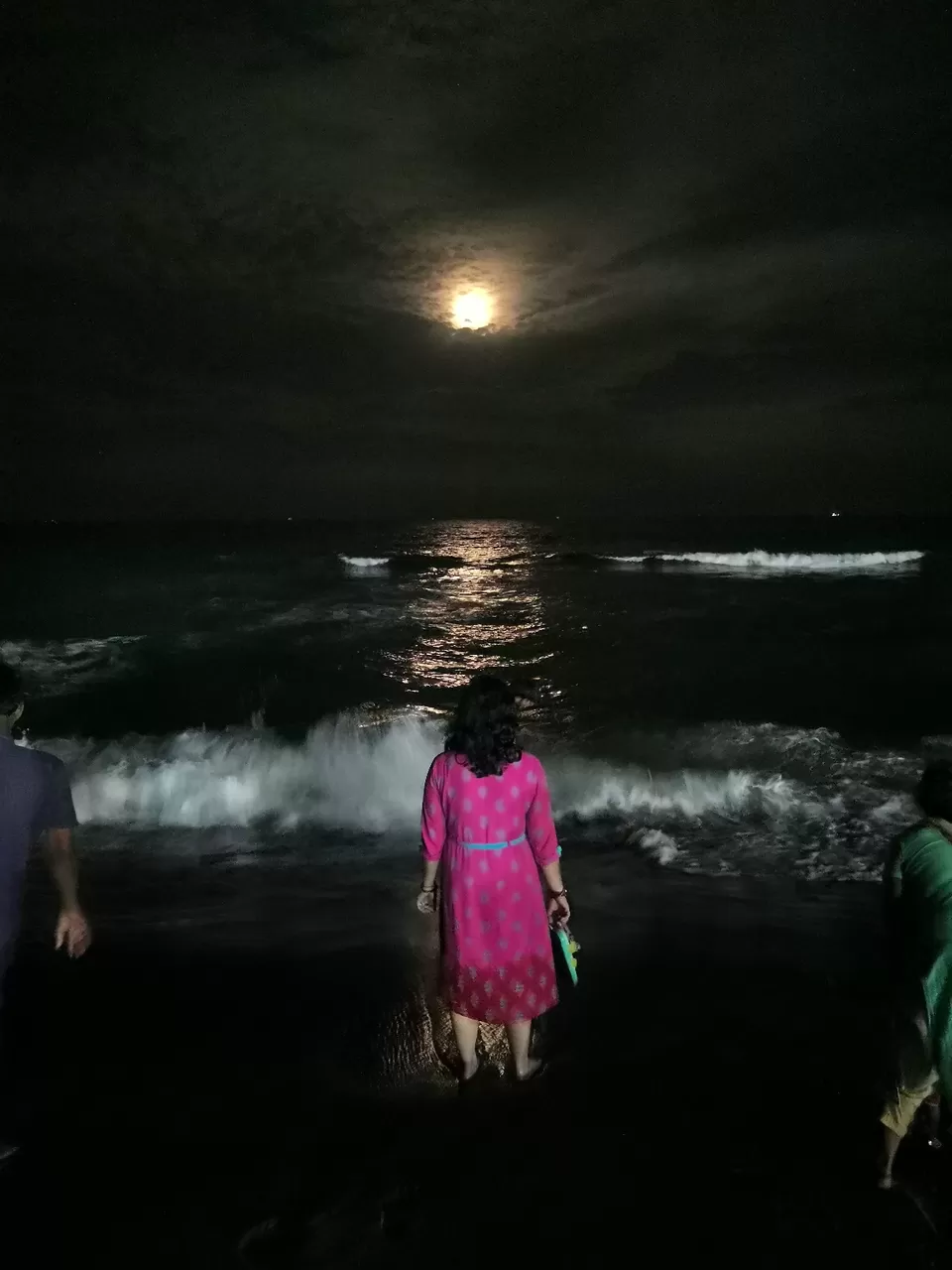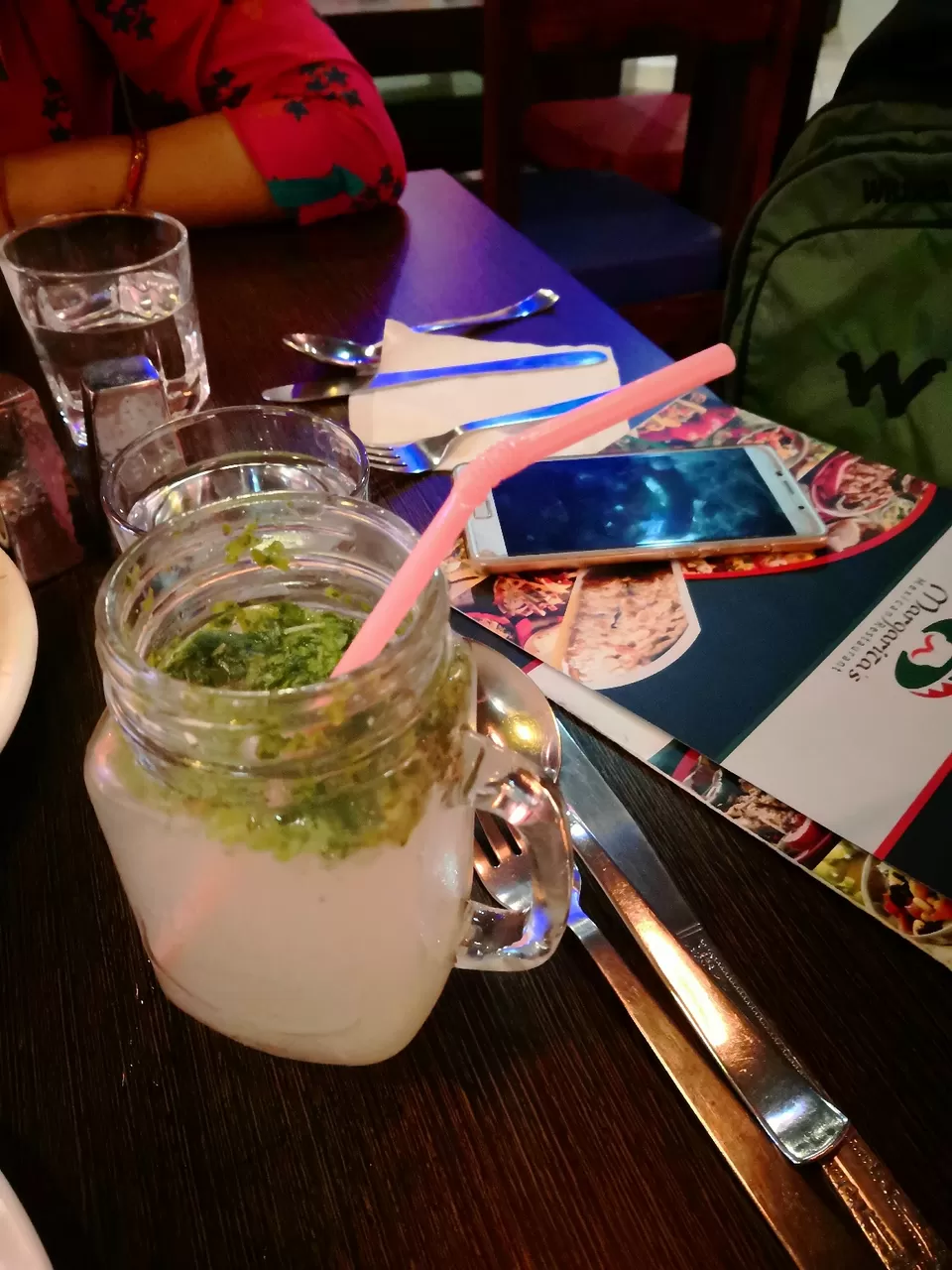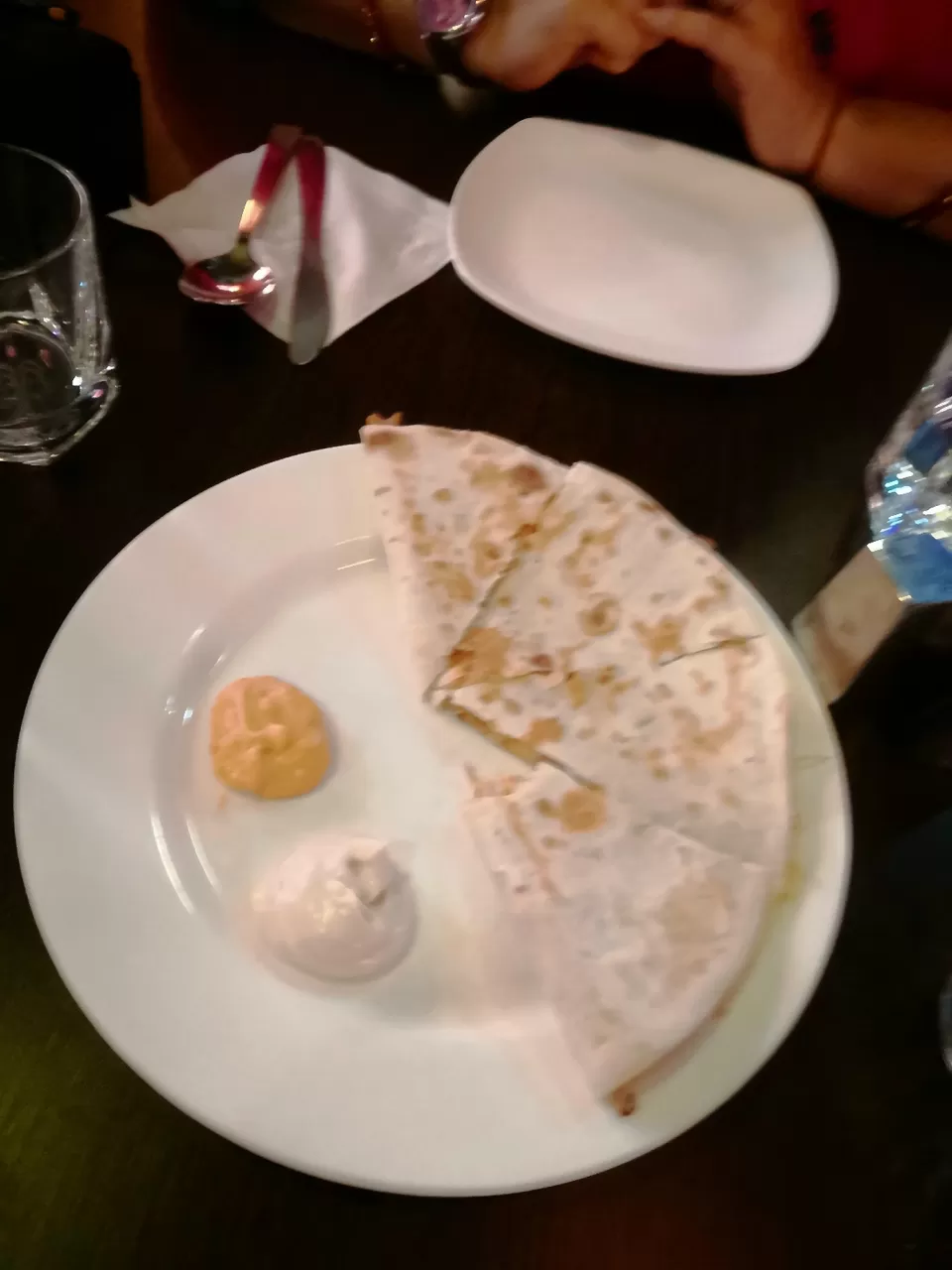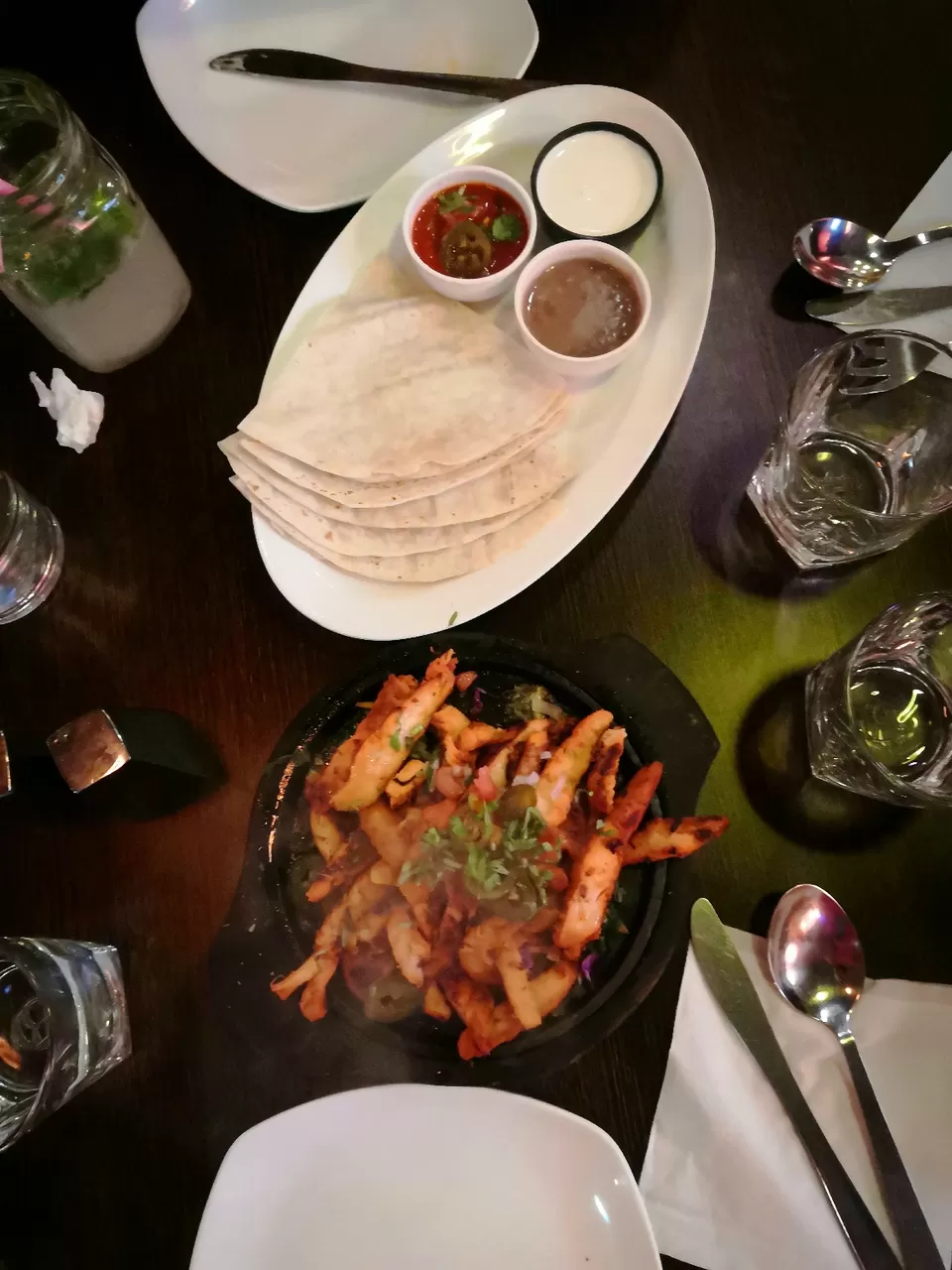 Paradise Beach-> Auroville-> Cafe-> Karaneswar Nataraj Temple(Pyramid temple)-> Serenity Beach
We got the bike in the morning by 8 as promised. We got ready early, had breakfast at Karthik south Indian restaurant, a hotel in the city centre, dosas were yummy there. Then we headed to Chunambar boat house. We wanted to go here early as the timings for Paradise beach visit is 10-5. We took tickets and went to Paradise beach by boat. We were in the first batch and hence the beach was not that crowded. It was nearby. The Paradise beach could be reached by boat or by road as well. I wanted to have the boat experience. This beach was clean and well maintained. It was a sunny day. We enjoyed near the beach for sometime and then started back. They have drinking water and toilet facilities available near the boat house. Then we started for our next destination i.e. Auroville-Matri Mandir. It was little far. Matri Mandir is far from the parking place. We walked till the view point. If you want to meditate, then you have to take a pass 2 days before. The place was calm and beautiful in it's own way. We walked till the Matri Mandir view point and came back. While coming back they have bus service. The place is wheel chair accessible. We had lunch at Roma Cafe(Yummy food) on the way to our next destination i.e. Karaneswar Nataraj Temple. This is a pyramid shaped temple located on the sea shore. One will hardly find people here. It's a calm and quite place to pray and sit at the sea shore. The beach here is mostly used by the fishermen. So, you will find only locals here. The beach was clean and lovely. Next we went to Auro beach. This was somewhat crowed with locals and was dirty. I had seen some nice pics of this beach on Internet. But reality was different. I did not like this beach at all. Next was the Serenity beach. This is good for surfing. Here I saw both fishermen and tourists. This was an average beach, not too dirty and not too clean. Anyway, we sat near the beach for sometime and and we called it a day.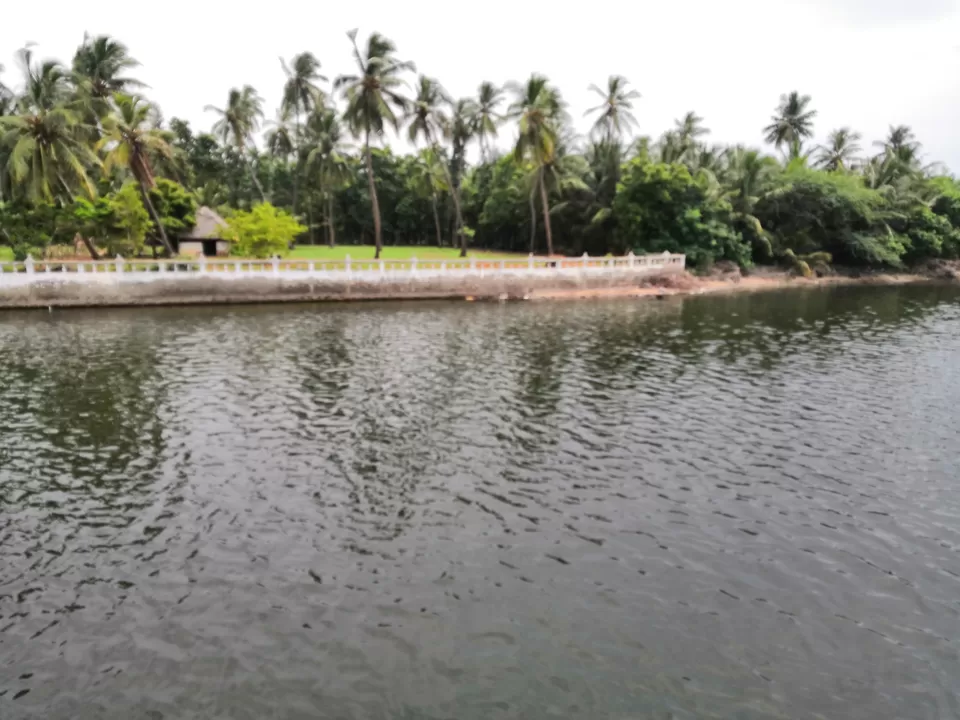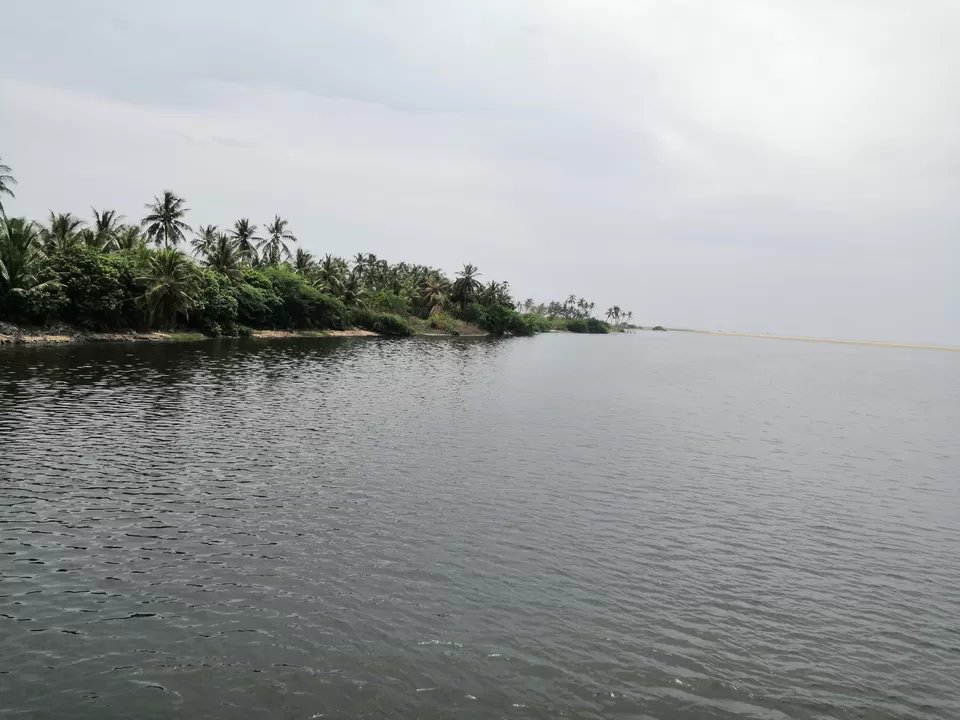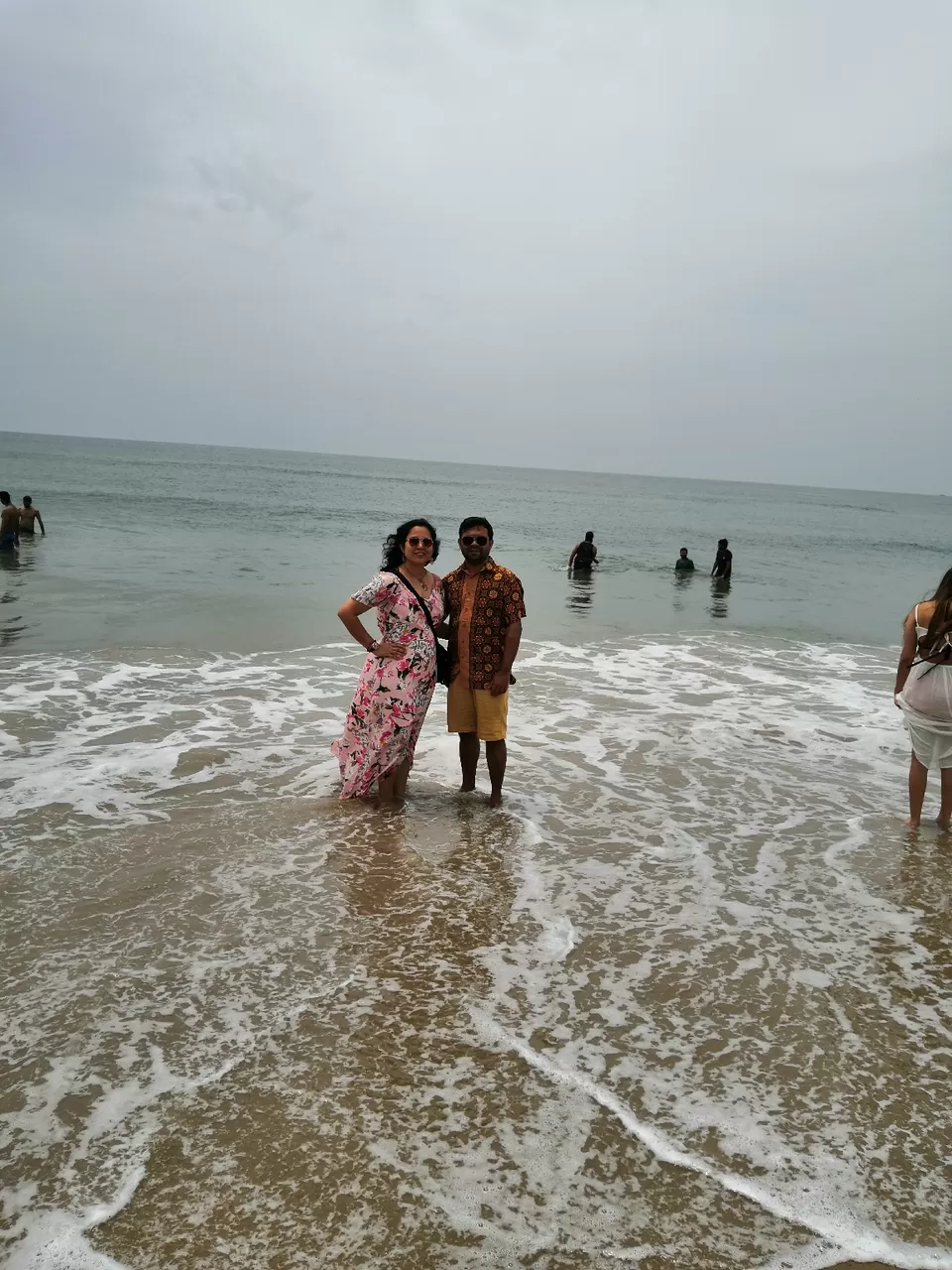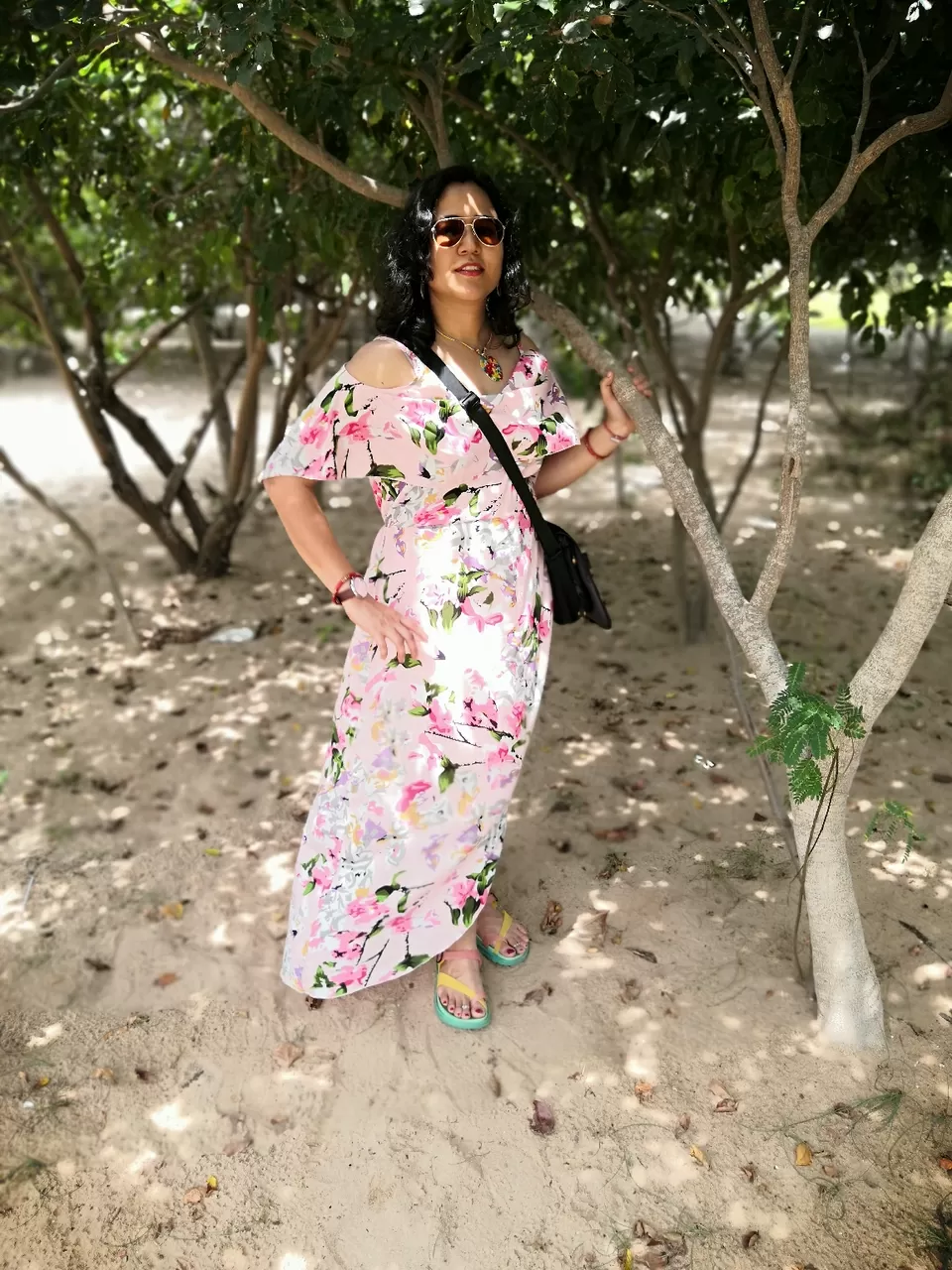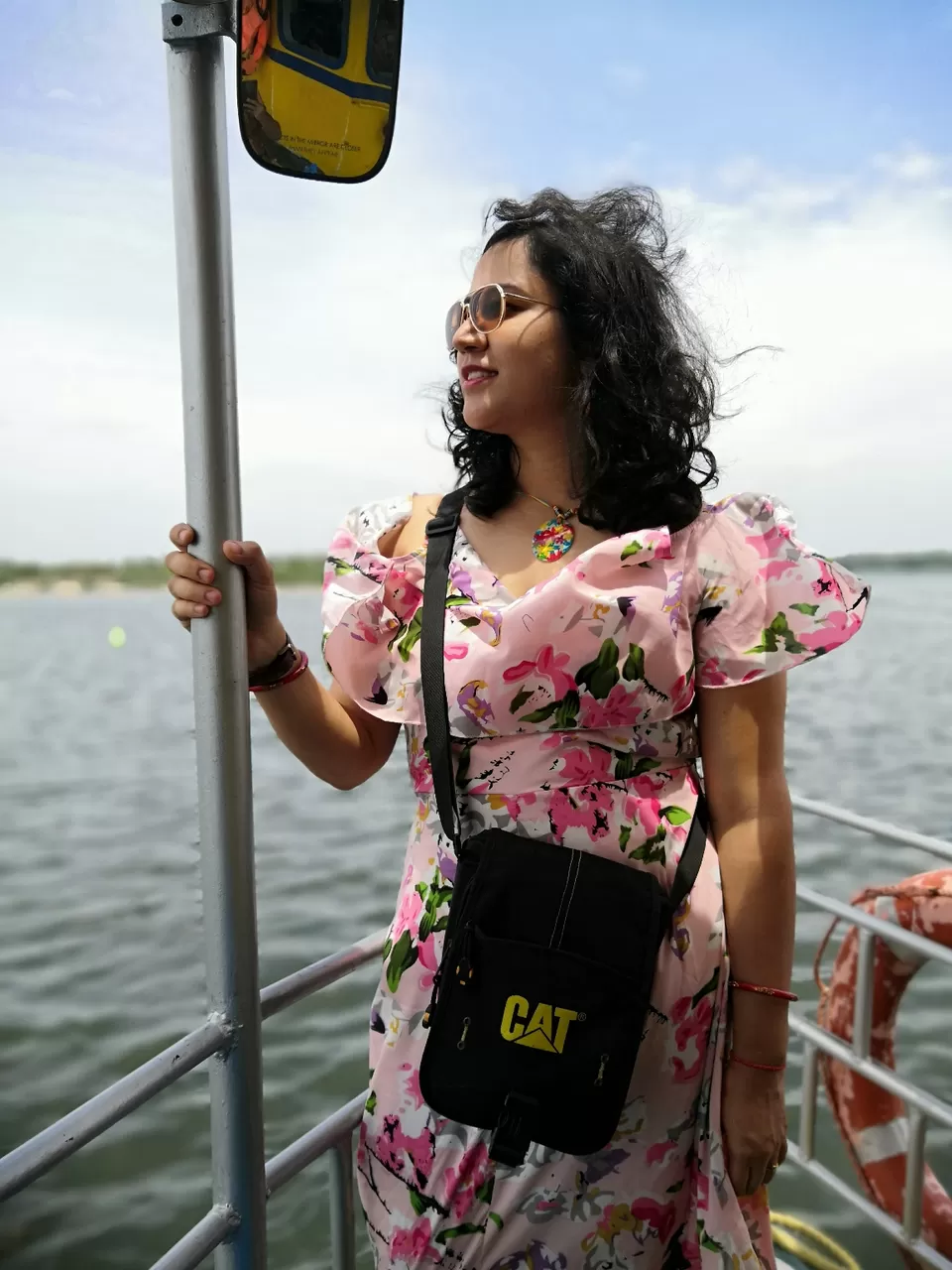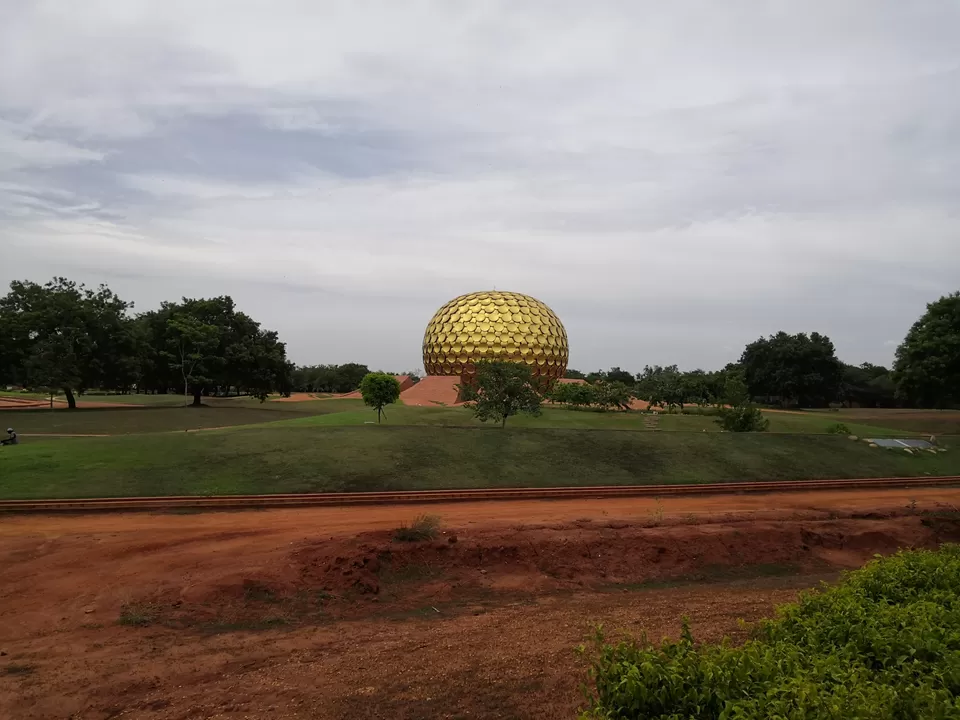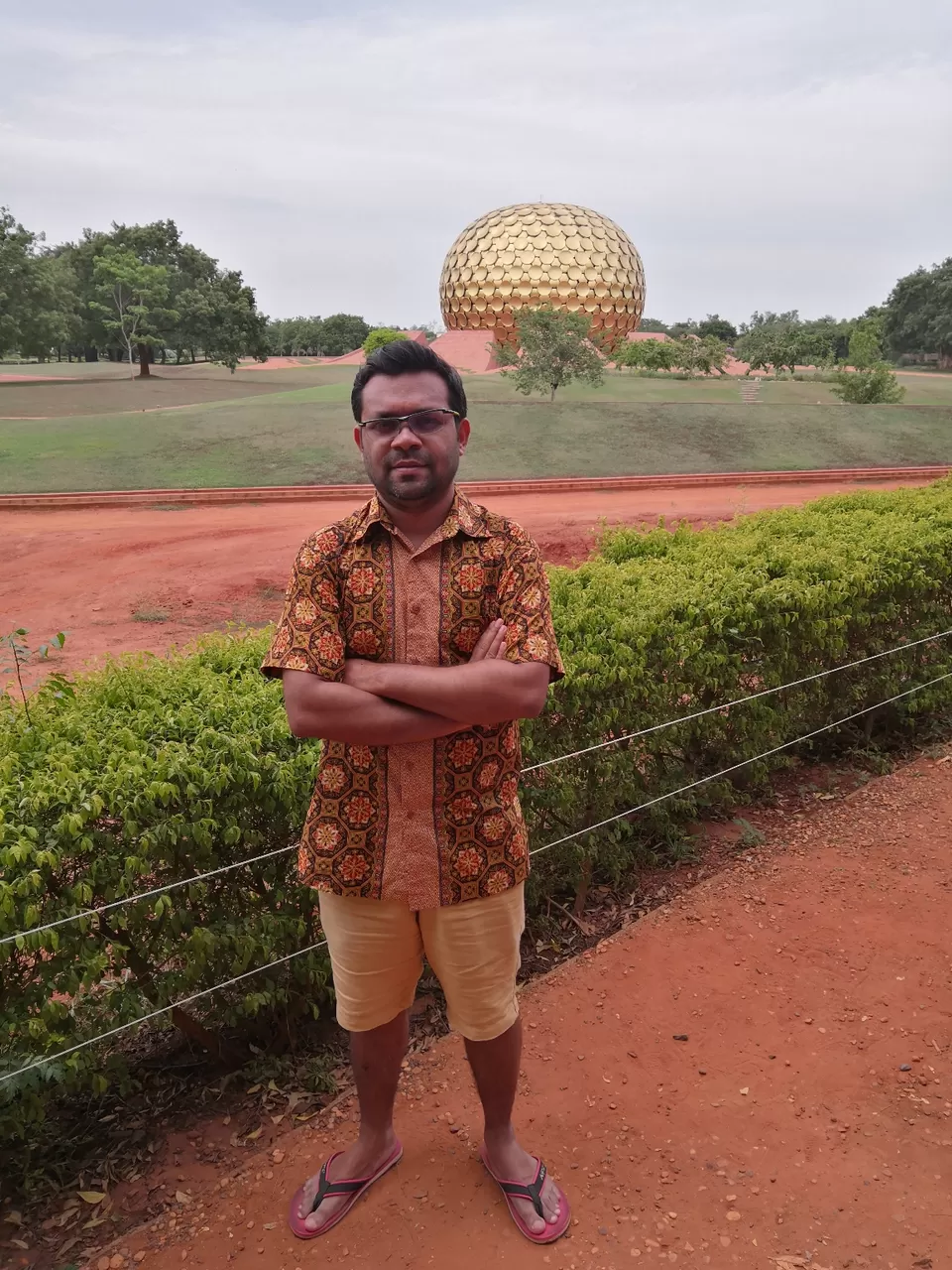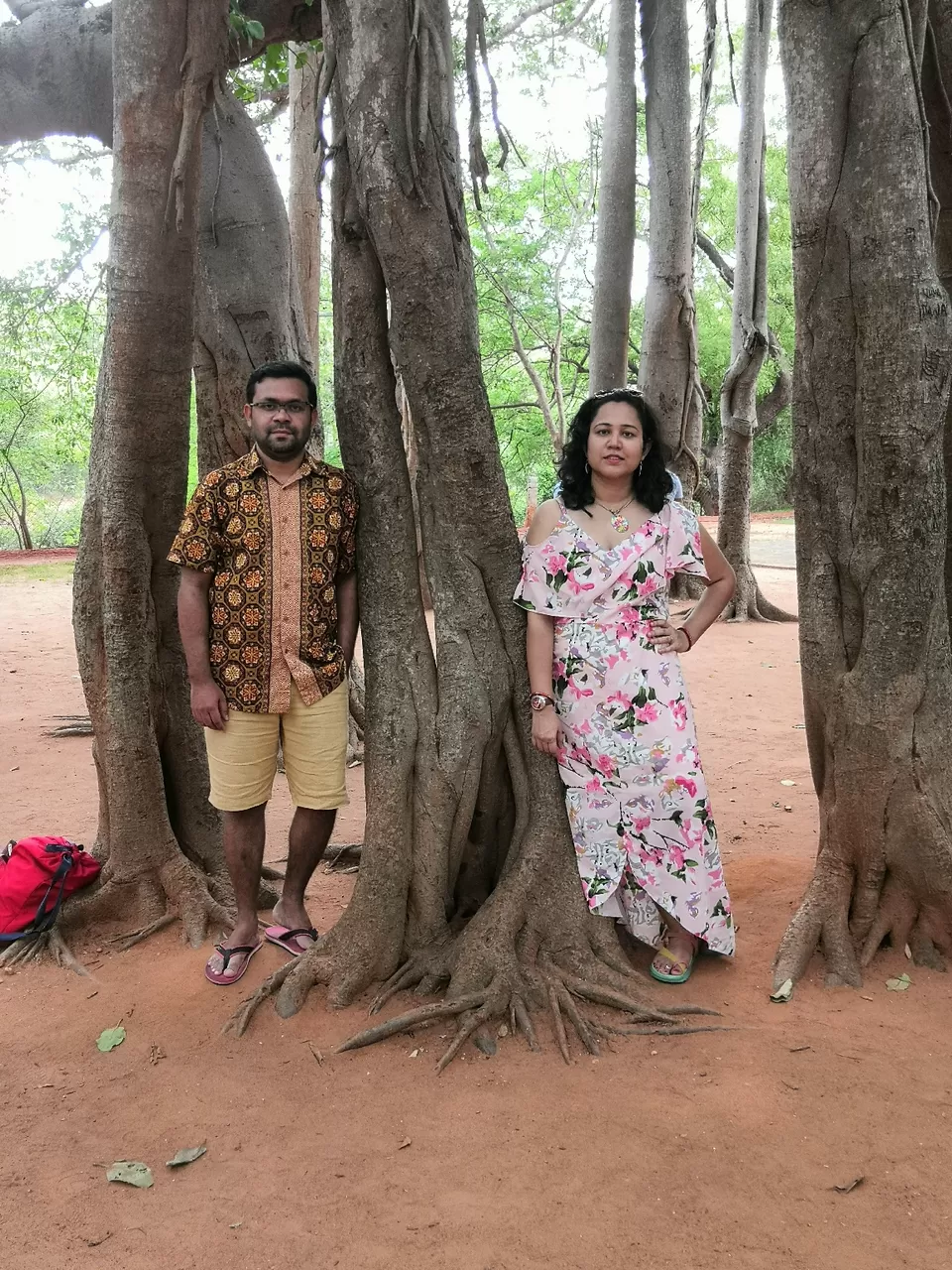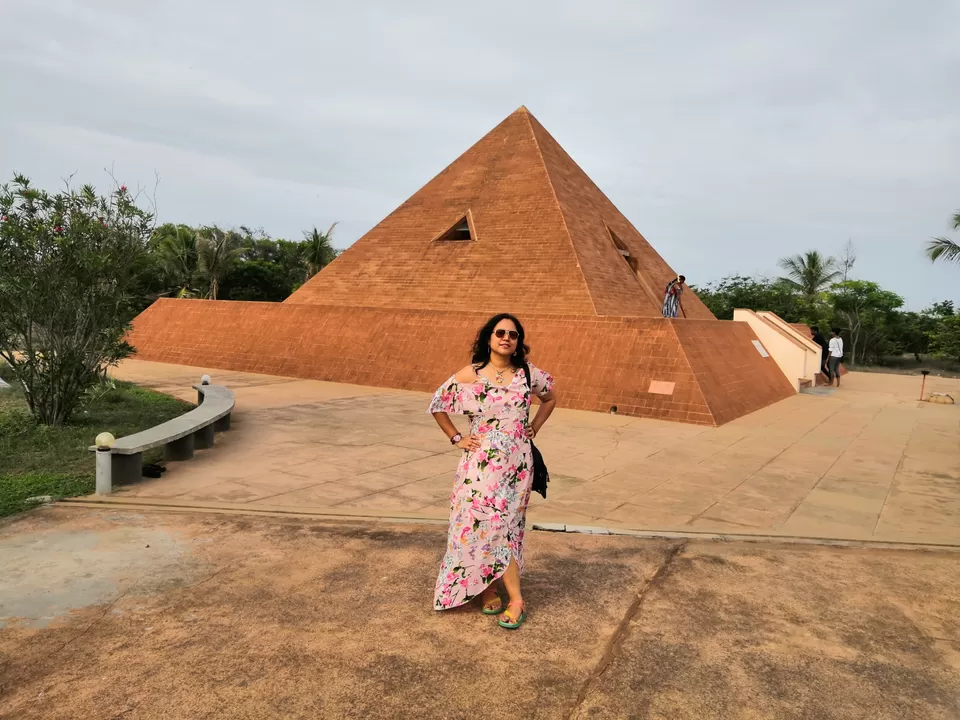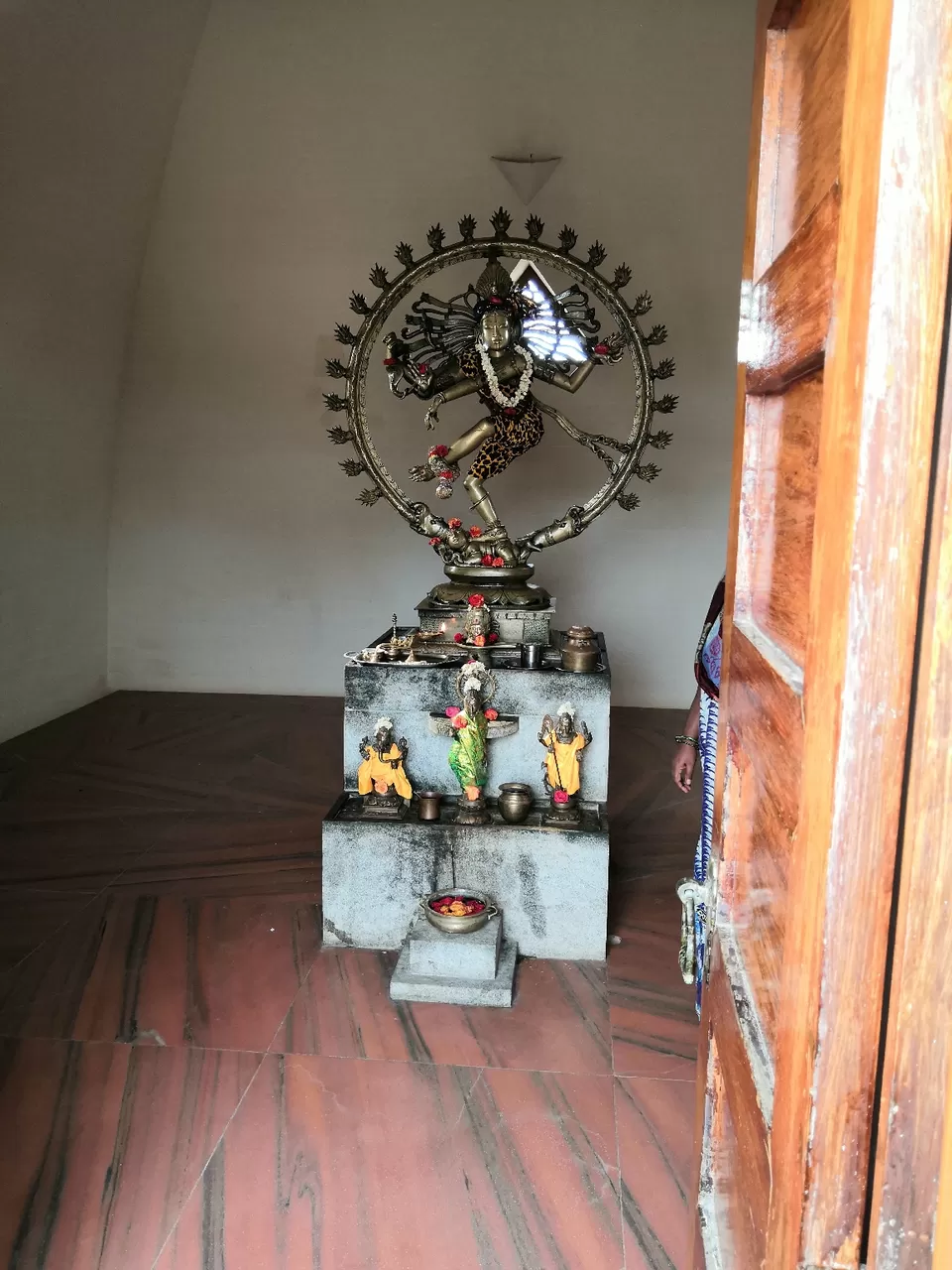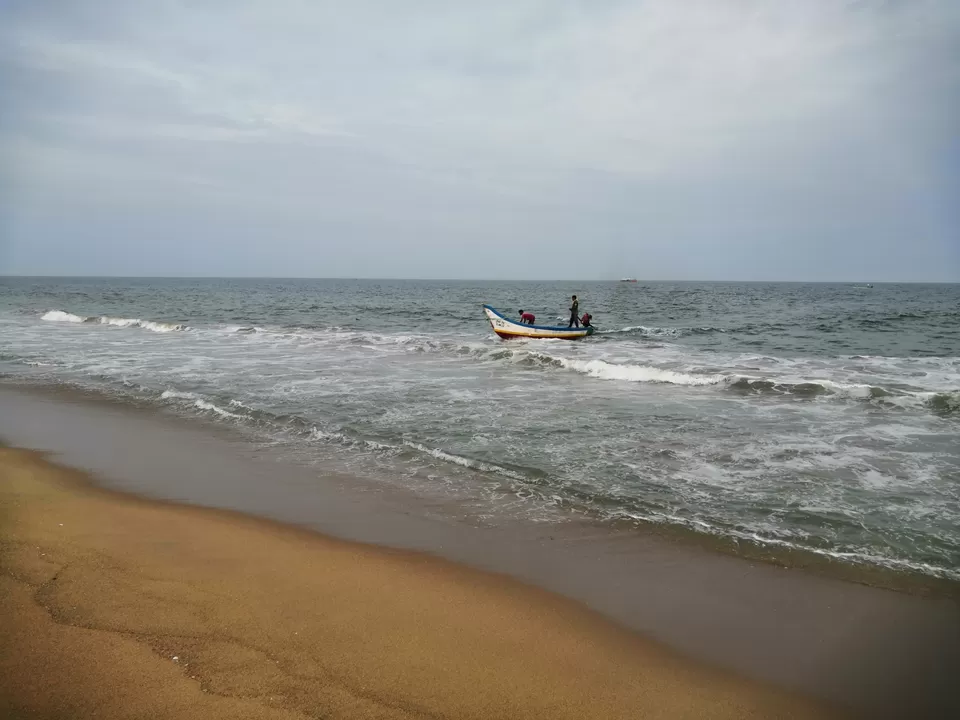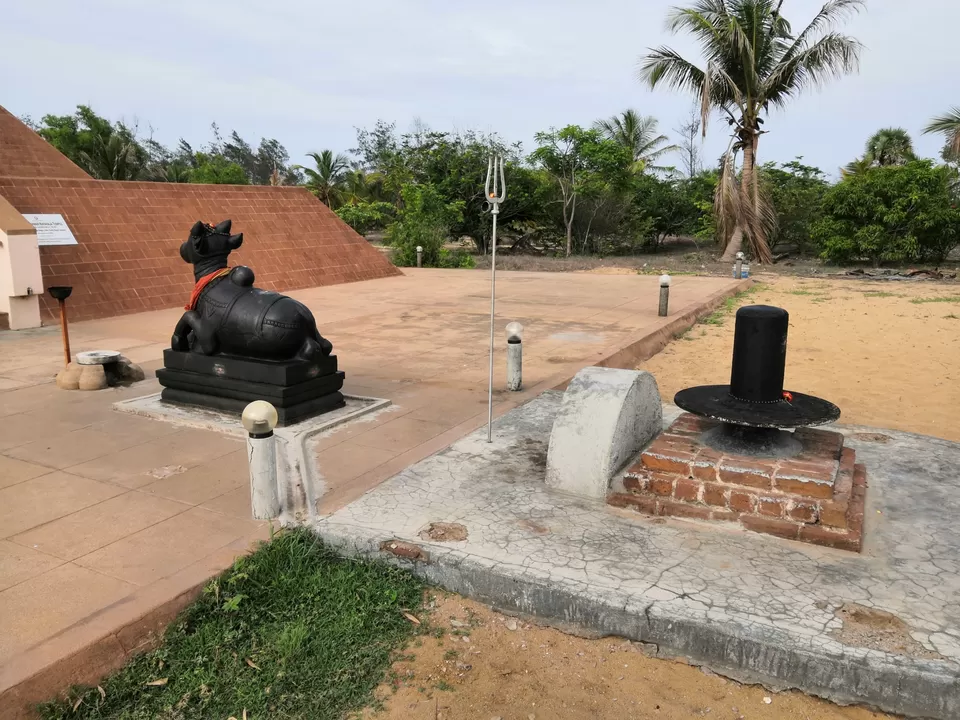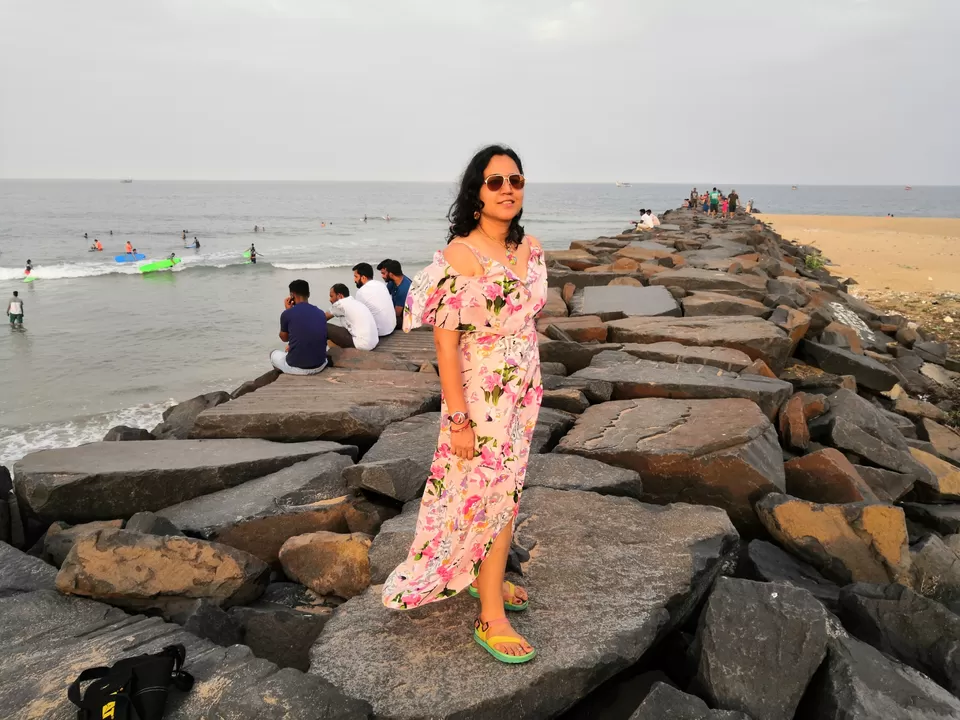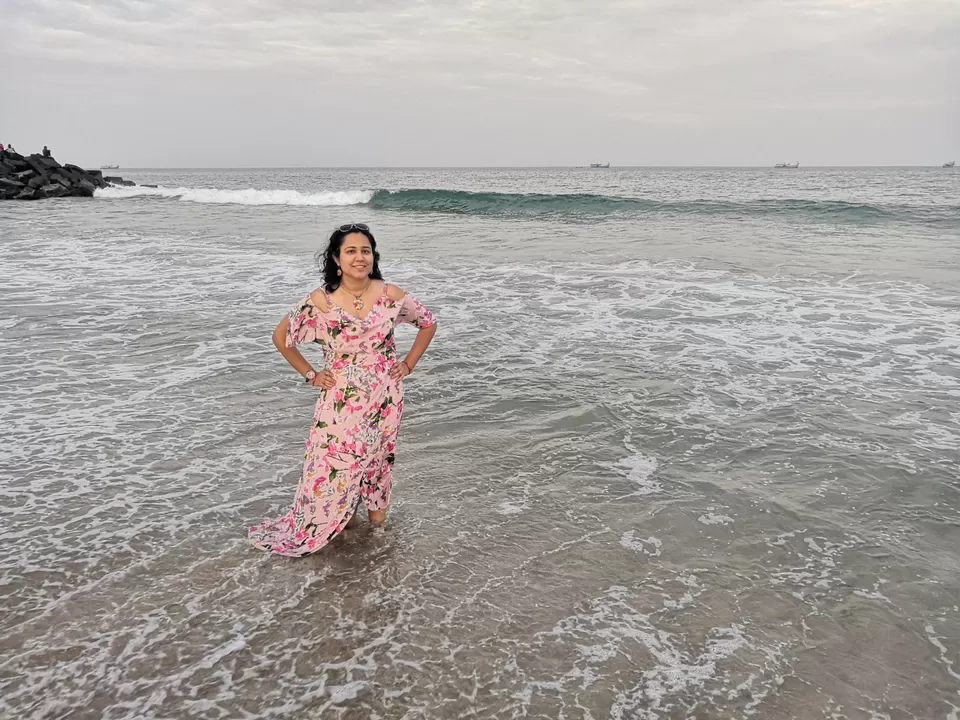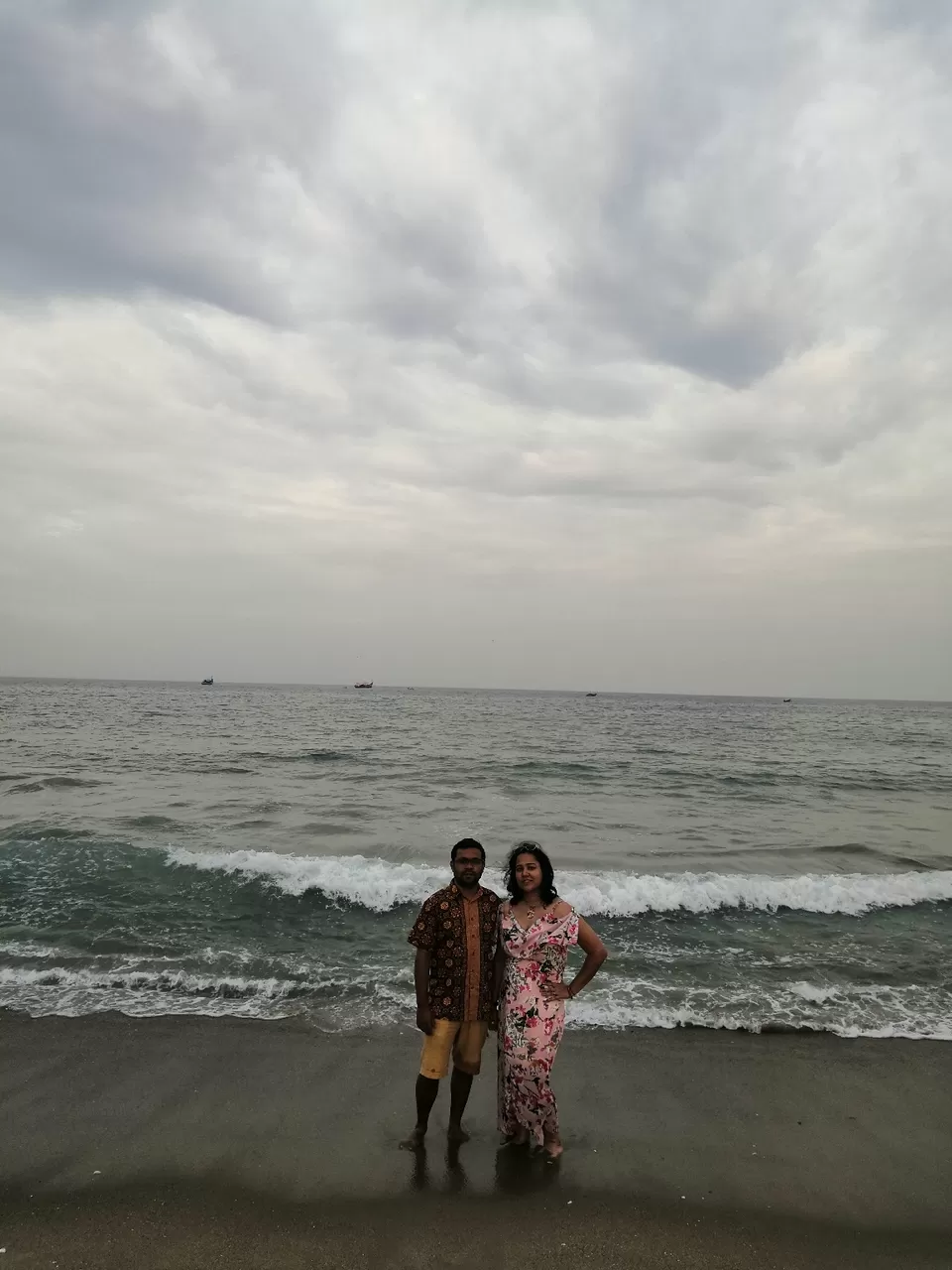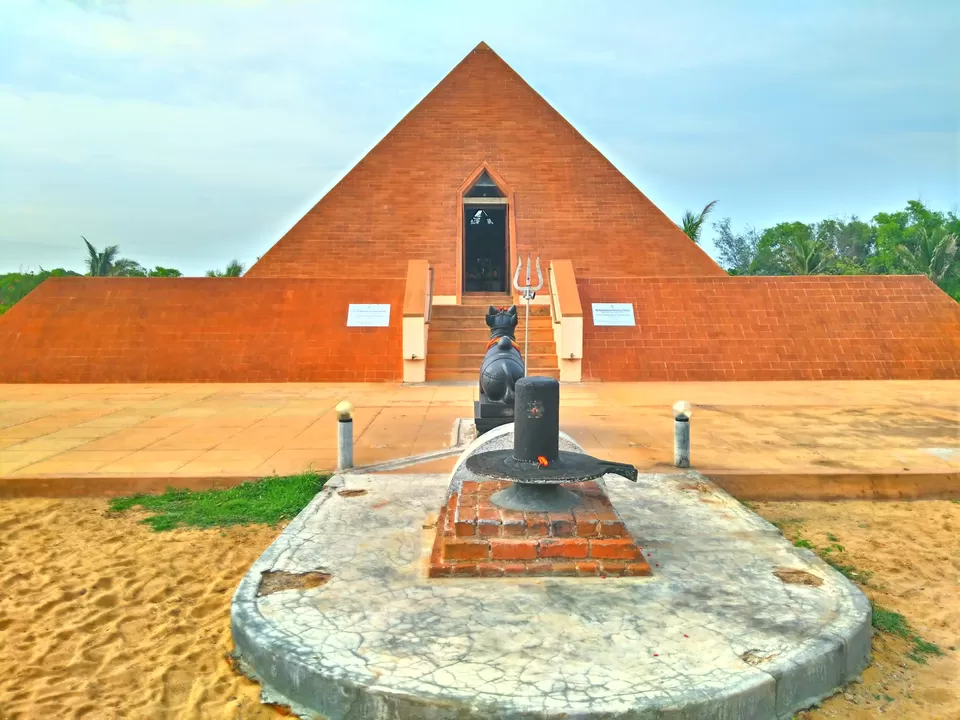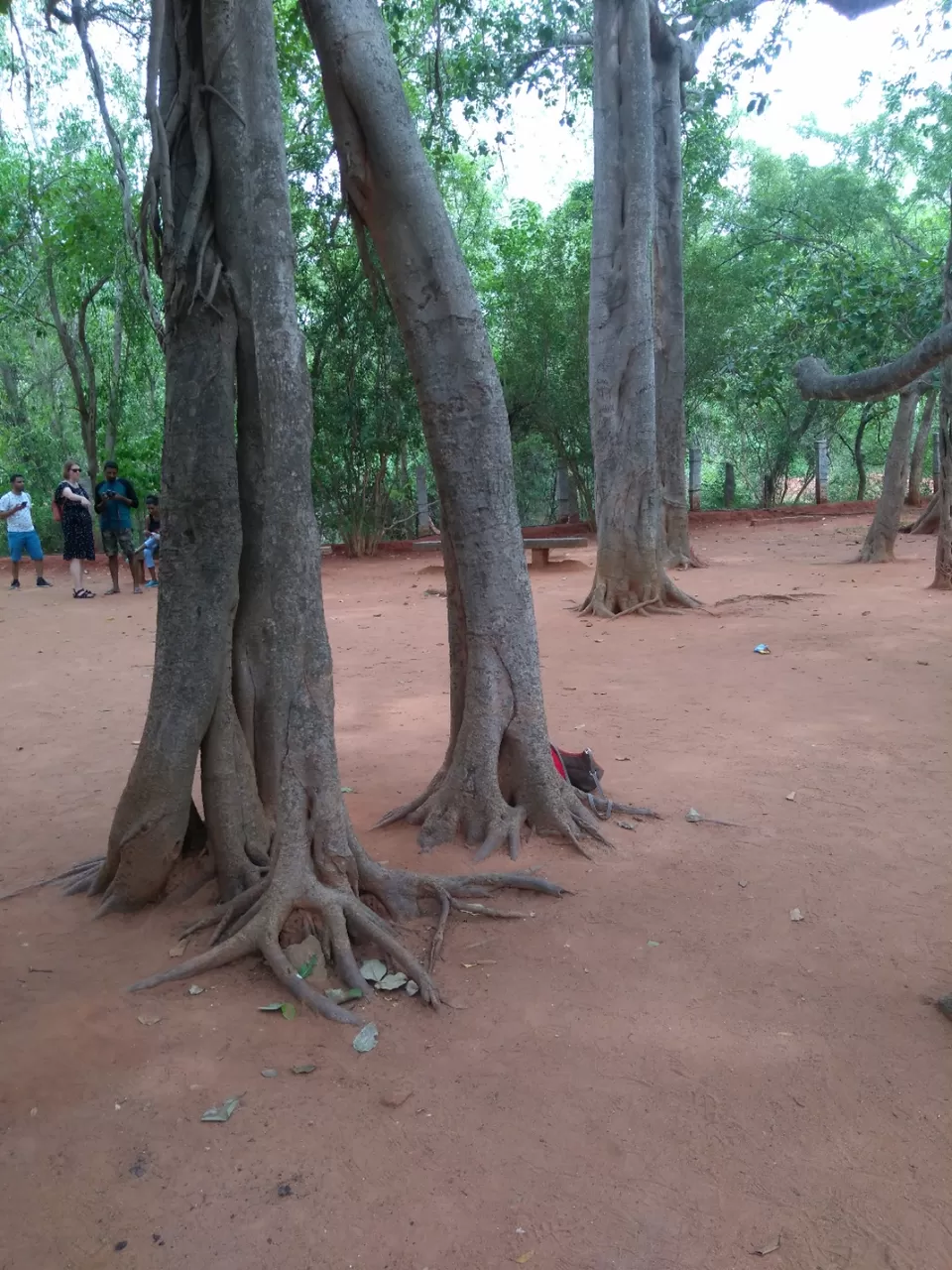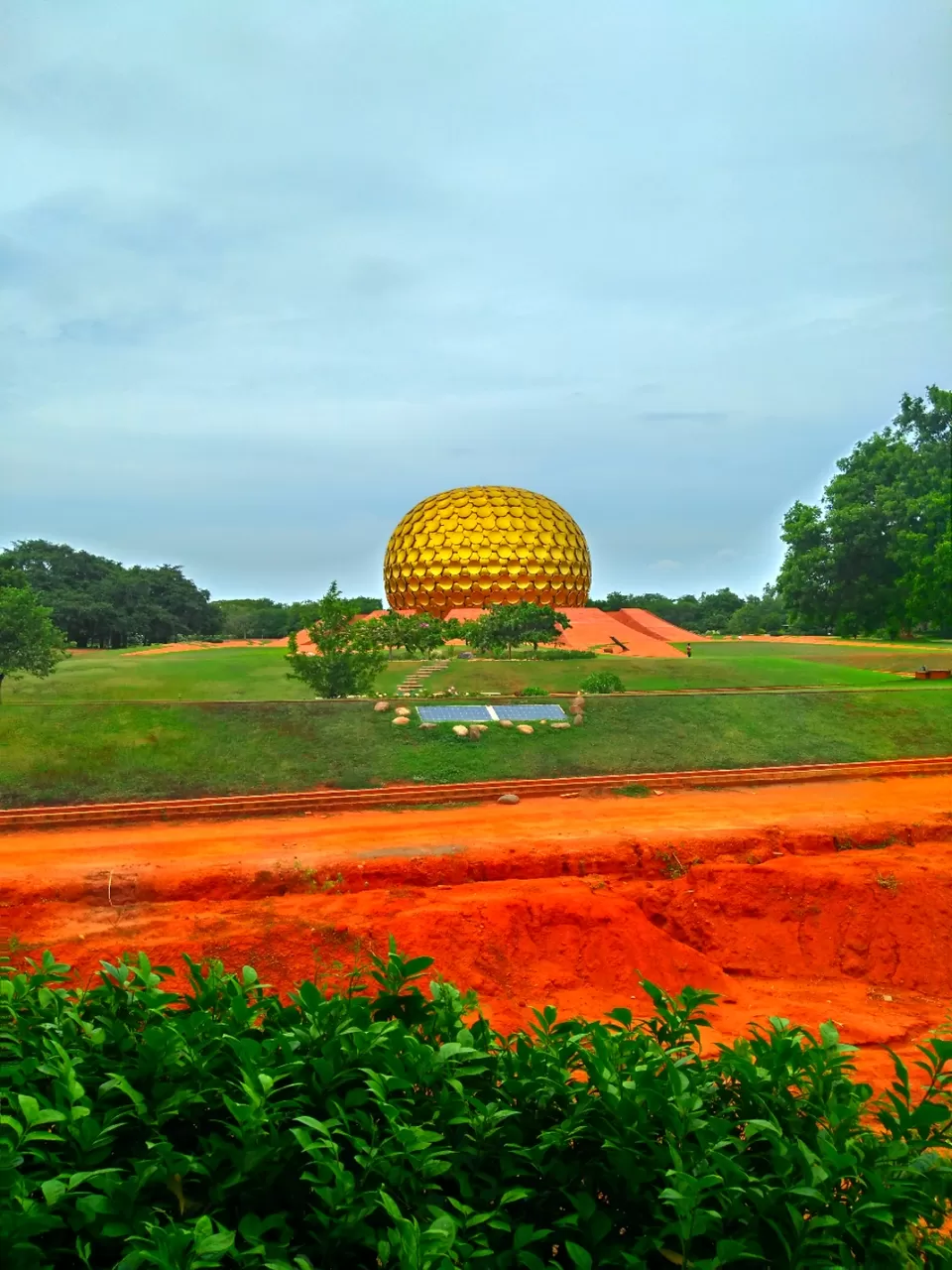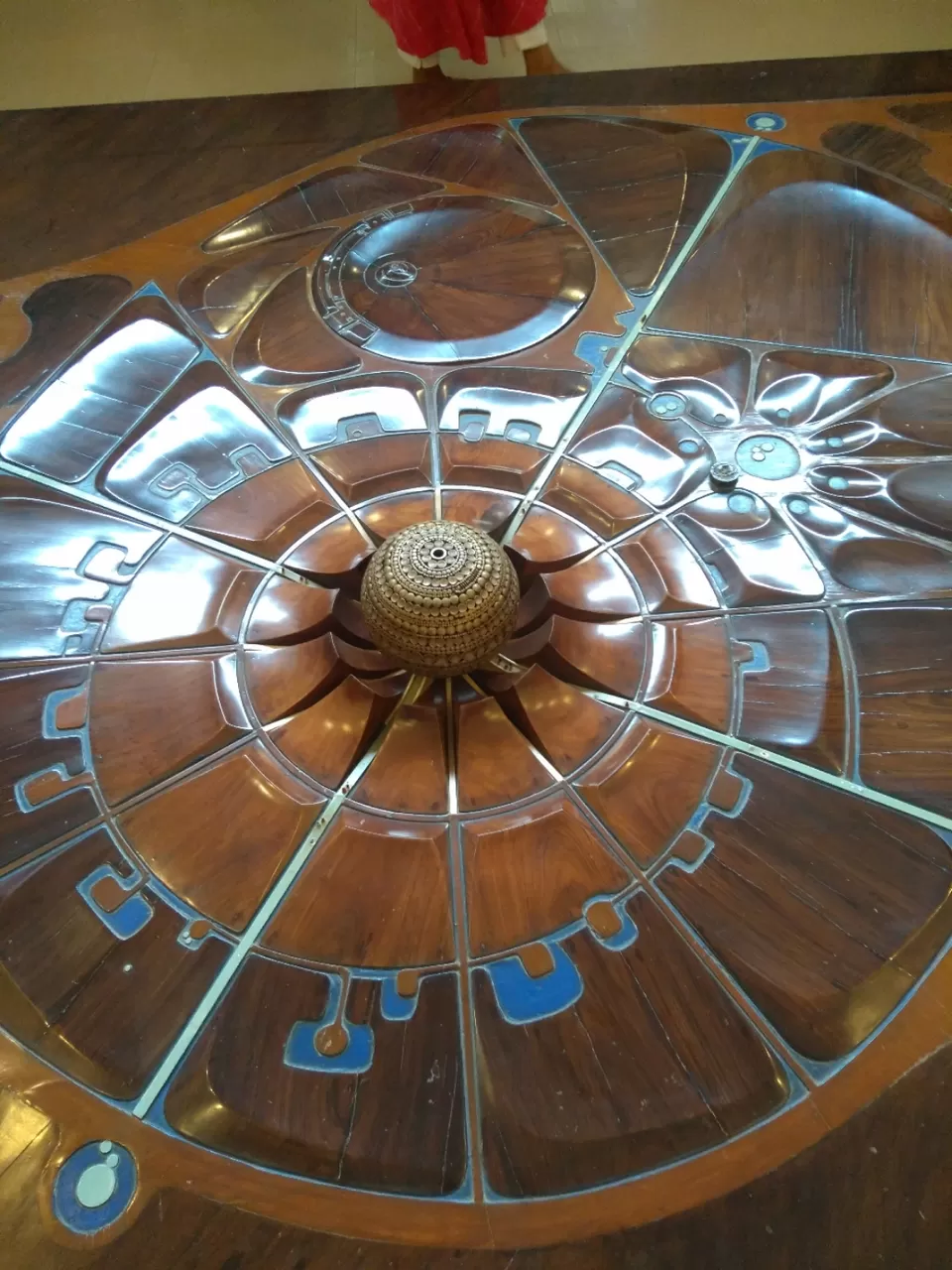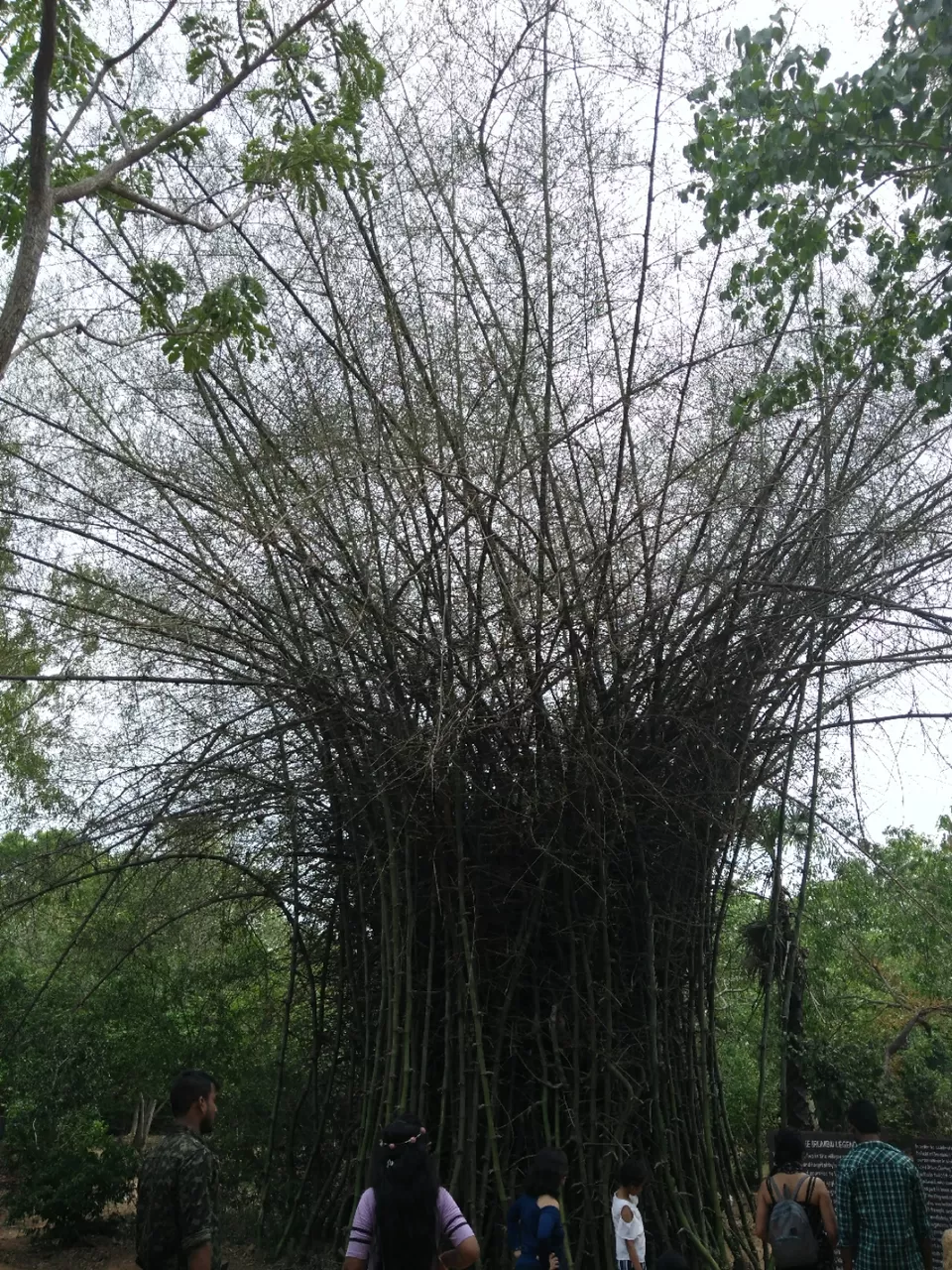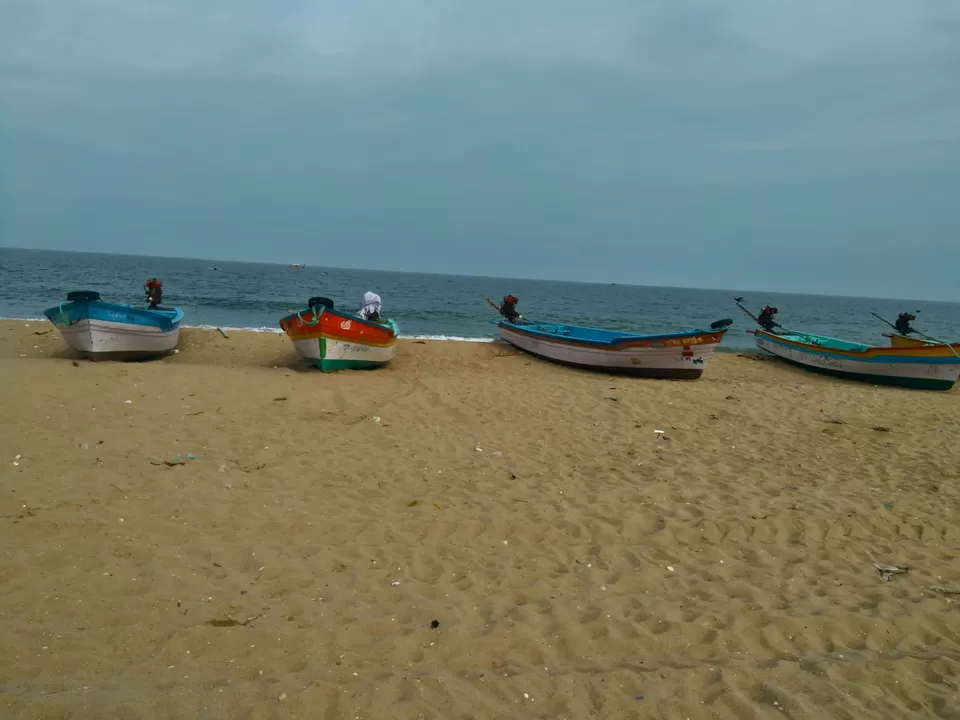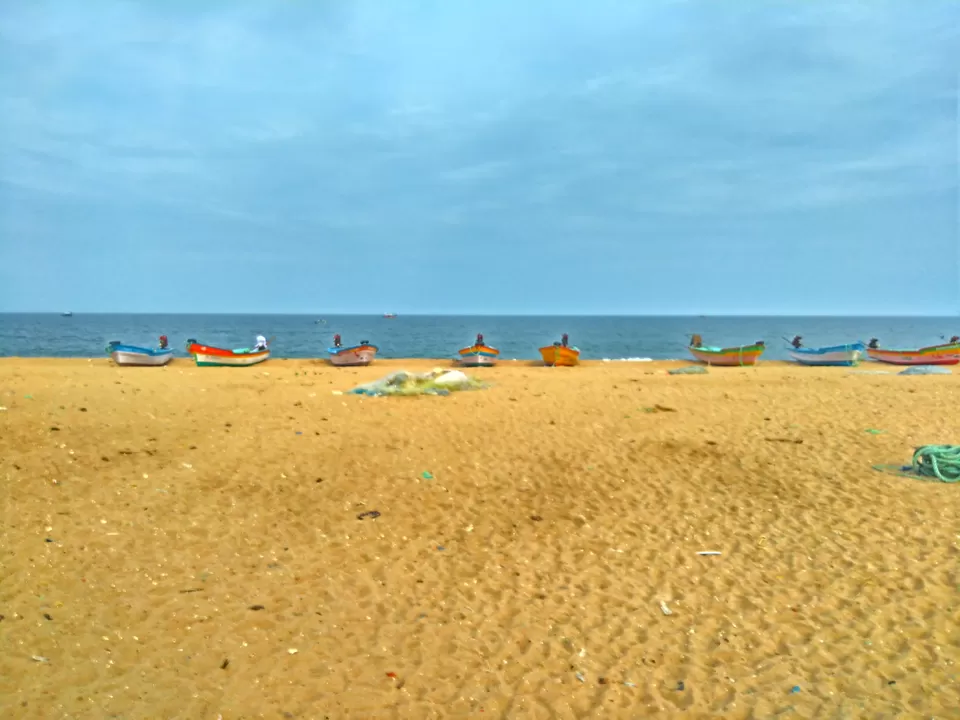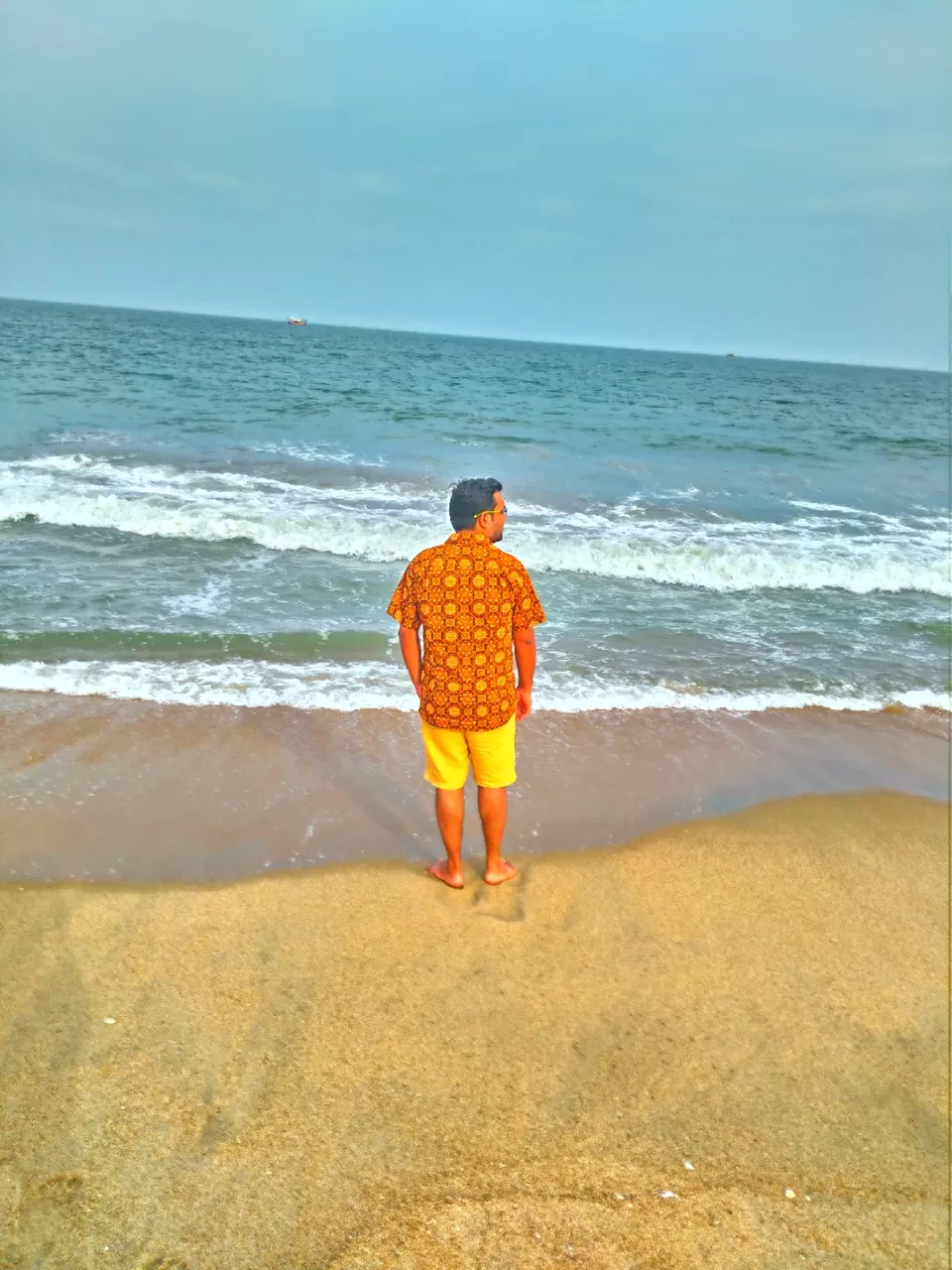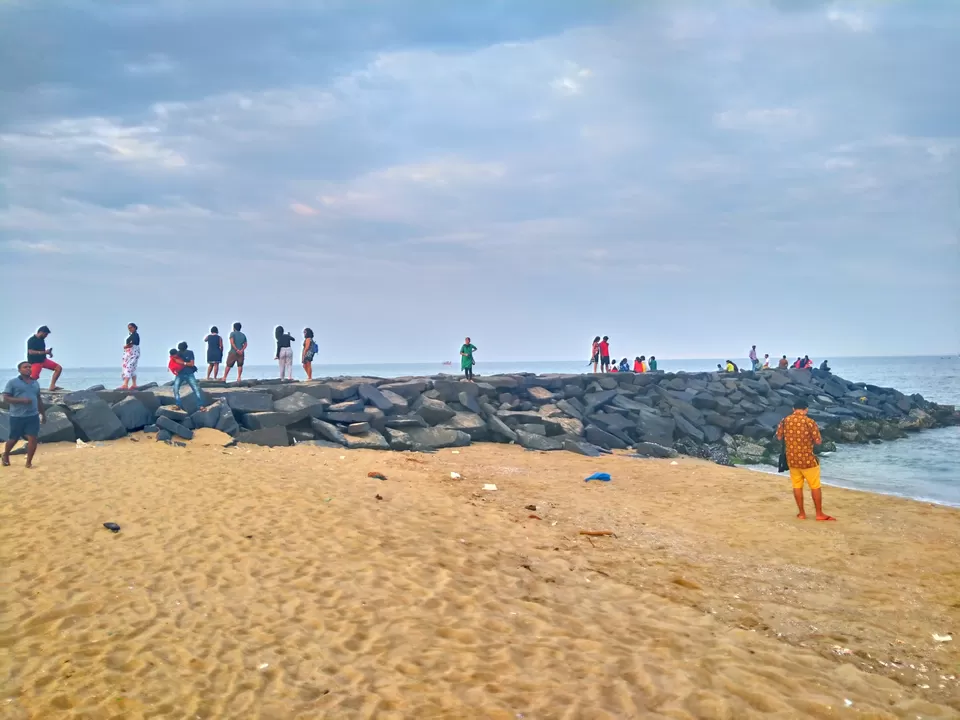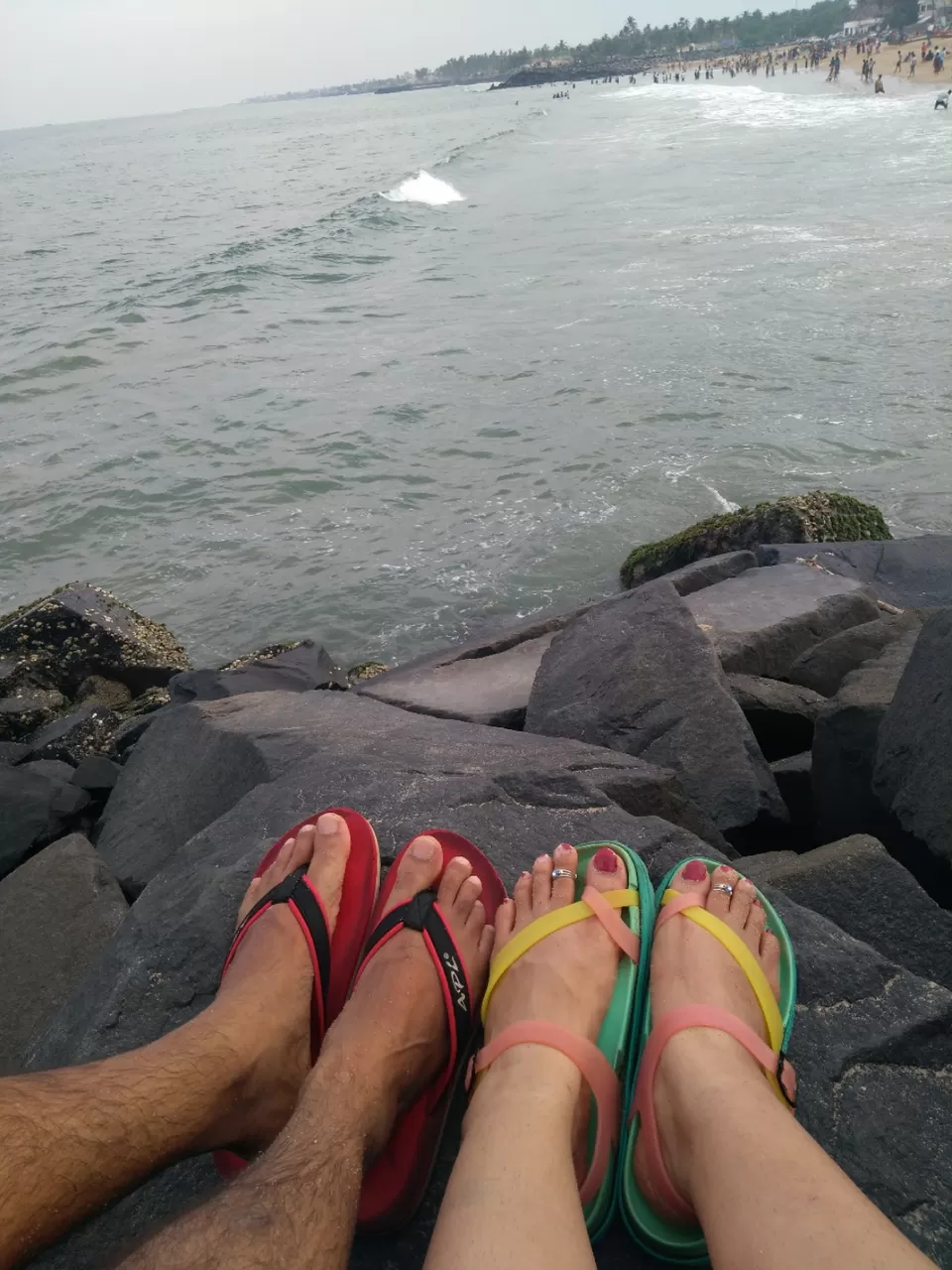 Veeranipattam beach-> Araku moda-> Church-> Lunch @local restaurant-> New light house beach-> Duplecis statue-> Promanede beach-> Cafe hopping
This day we had plans of going to Pichvaram Mangrove forest, but due to rain we could not go. We started late by 12 and went to Veeranipattam beach. This was also a fishermen's beach. Then we went to a ruins named Araku moda. This was nearby to Veeranipattam beach. There is nothing much here to see. I went here by reading other blogs, but there is nothing left here apart from 2 broken walls and a broken gate. Our next stop was The Sacred heart Basilica church. It's a very old church. The architecture was different and had only two Colors mostly i.e. white and maroon. Then we had lunch at a local restaurant next to the church. The food was cheap and tasty here. Then we visited the new light house. The view here was splendid. I loved this place and the beach nearby. The light house was closed for that day, but if you are lucky you can go up and have a top view of the city and the sea. Then we went towards the Duplesis statue. There is a bridge in the sea. We went near that and took some nice pics. Then we took a walk at the Promanade beach road. We had some time in the evening and hence decided to go-to Iscon, Pondicherry as it was showing in Google. But please don't go there. It's very far from main city and the temple is not yet constructed yet. They have only a small temporary arrangement. Anyway we came back and called it a day.
The next day we had bus in the afternoon by 2. It rained till 12. So,we could not go out.
Personal favourites: I liked the food at the Mexican restaurant and Roma Cafe and breakfast at Hotel Karthik south Indian restaurant. I liked Paradise beach, Keerneswar Natraj temple and the beach next to it. The picturesque cafes and walls. It's a small place and can be covered in 2 days only. Hope the above info is helpful for you to plan a trip.