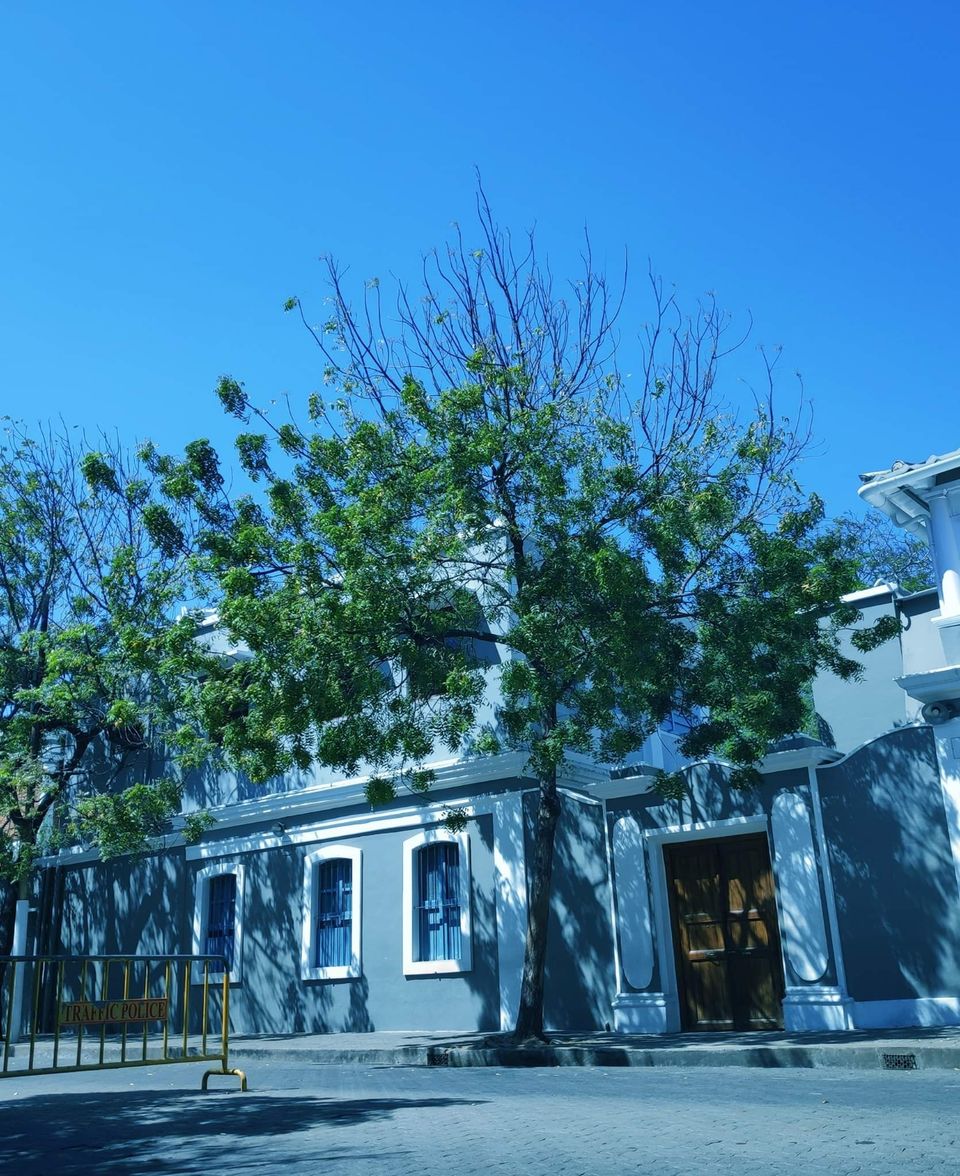 It was one of most awaited family trip..As my mom & dad are quite spiritual, while my brother is fond of historical places and I enjoy beach time. so, I browsed some options for trip, Google suggested Pondicherry and we four were ready in a second.
Pondicherry had a rich, vibrant, and colorful past that has shaped it the way it is. Pondicherry have places like Auroville, Aurobindo ashram and
Manakula Vinayagar Temple which are spiritual where as White house,multiple old churches which is giving you knowledge of French colonies..It also has clean beaches like Rock beach,serenity beach where you can be your self...
My travel experience is coming soon....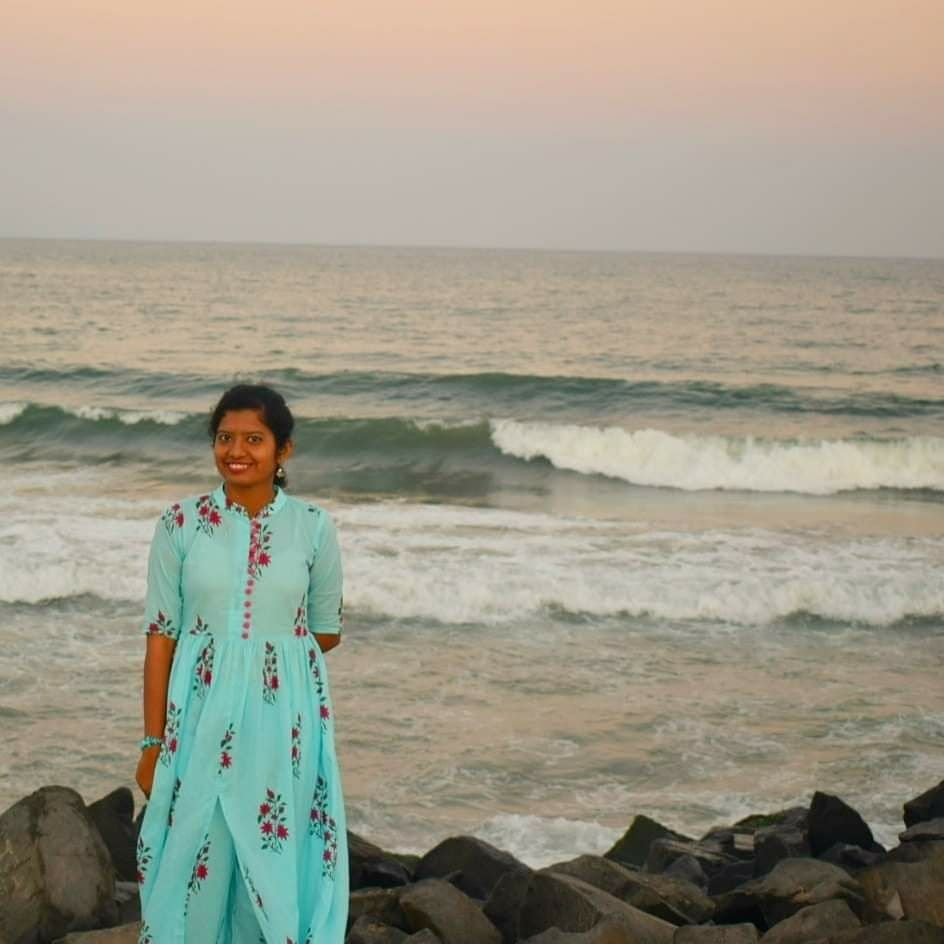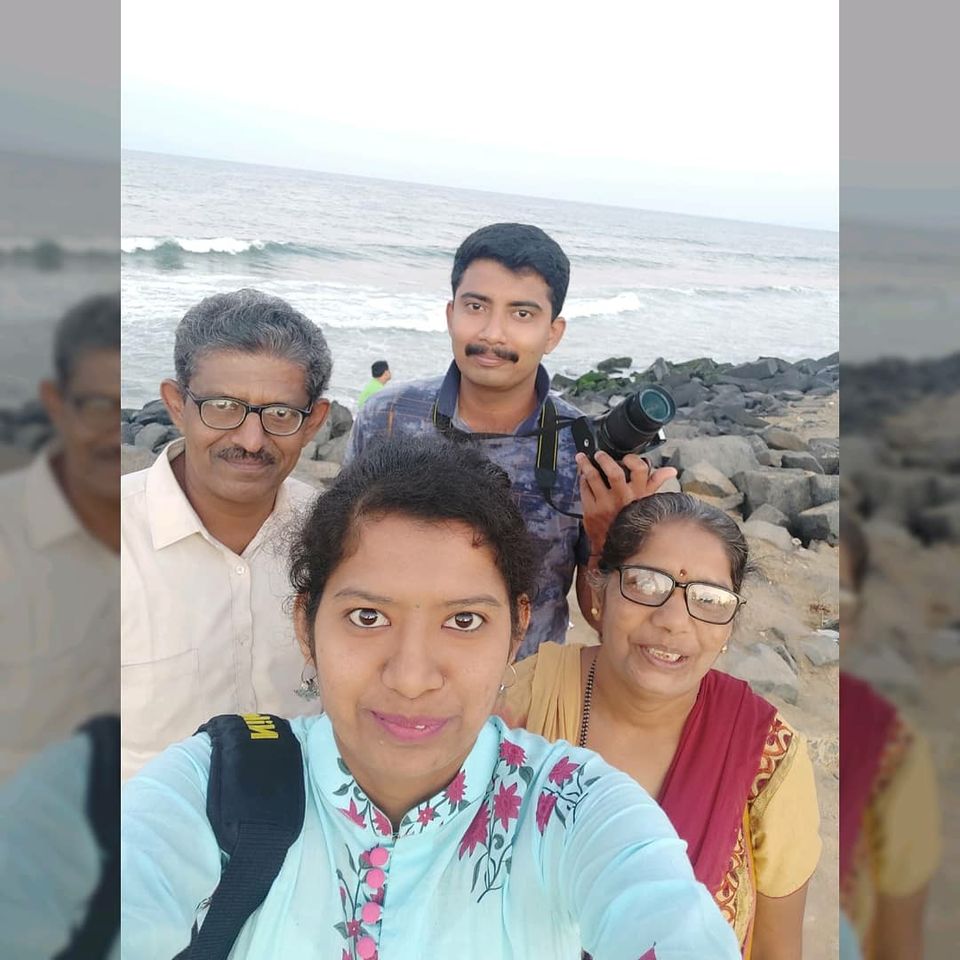 We have planned two day trip to Pondicherry. On the first day,it's chaturthi,so in the morning we visited Manakula Vinayagar Temple.This temple was in existance before the French came and settled in Pondicherry. In Tamil, 'Manal' means sand and 'Kulam' means pond near the sea, earlierly which was full of sand around pond. So the people called the god as Manal Kulathu Vinayagar [means God near the pond of sand]. Later it is named as MANAKULA VINAYAGAR.. We visited this place in morning it was quite crowded…but temple was clean and well managed.The temple has vibrant exterior and stunning architecture…The carvings on the inner wall were just too amazing .. In addition to this,there is elephant called "Lakshmi", that gives blessings to visitors. So it's worth to visit this temple. Time spent in Mandir:30 min Location: Vinayagar Koil Street, White Town Timings: 5:45 am to 12:30 pm and 4:00 pm to 9:30 pm; every day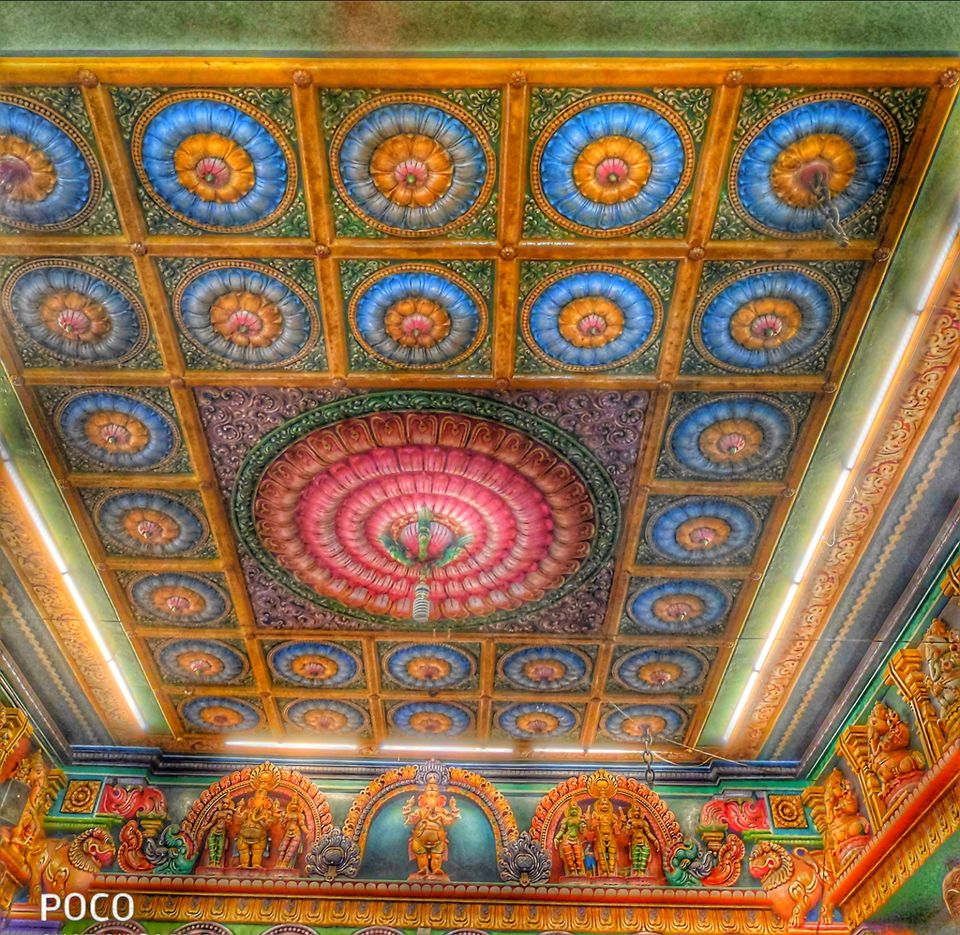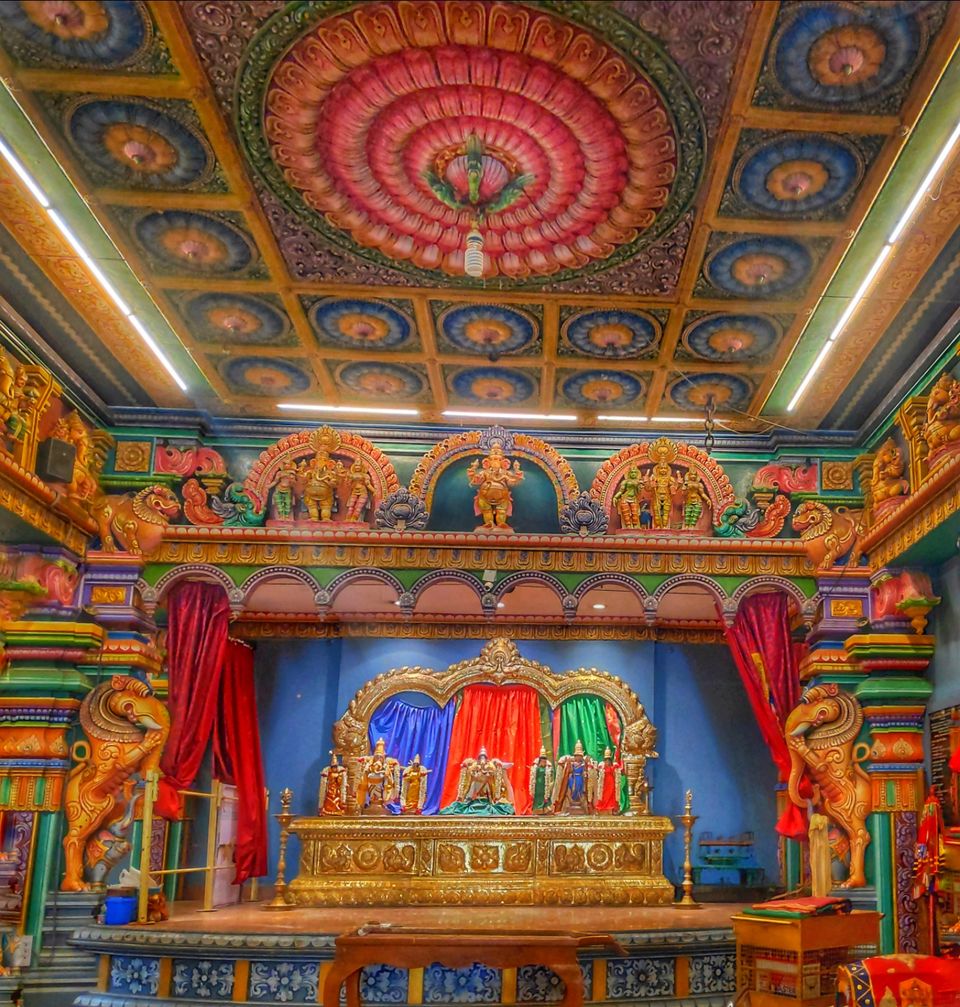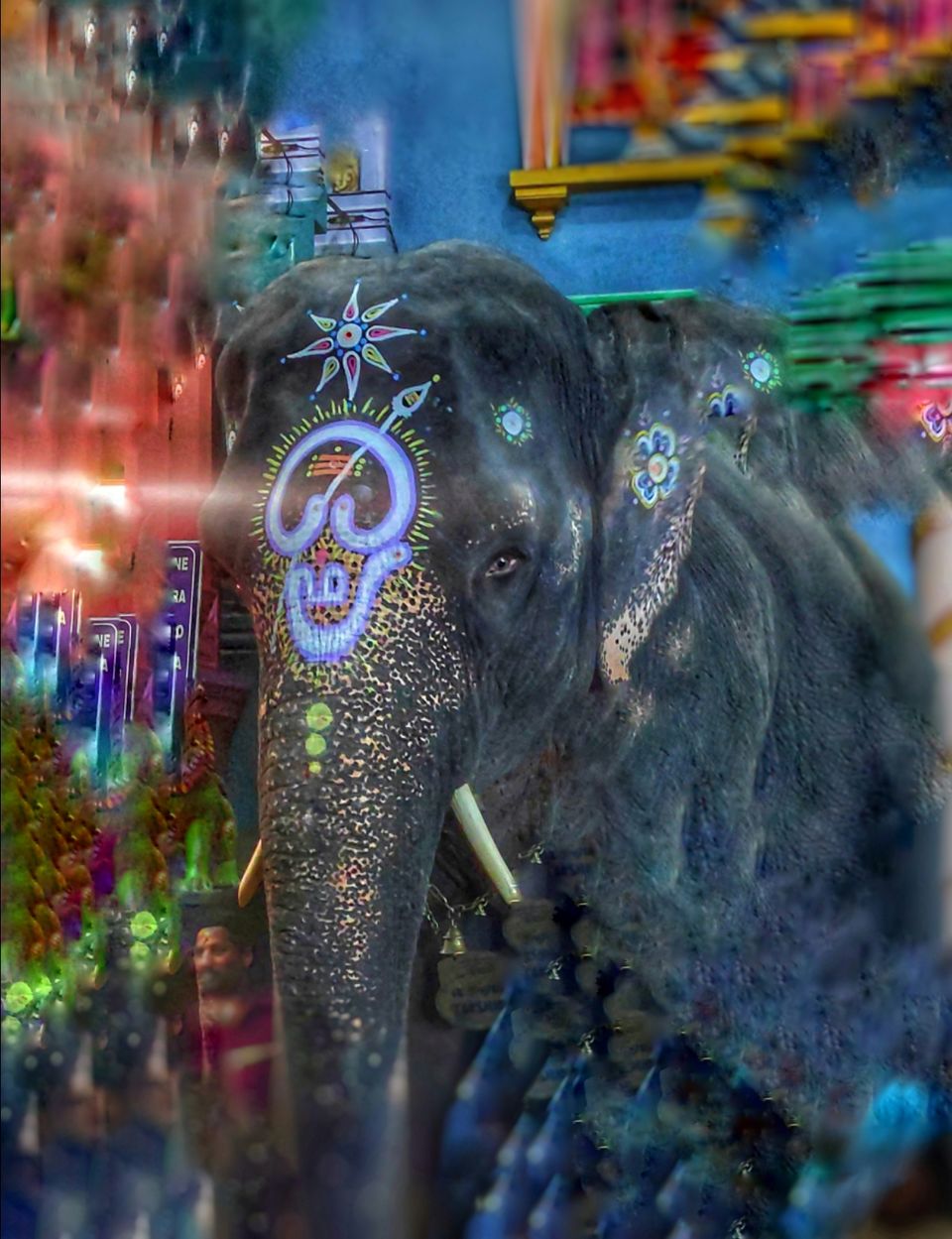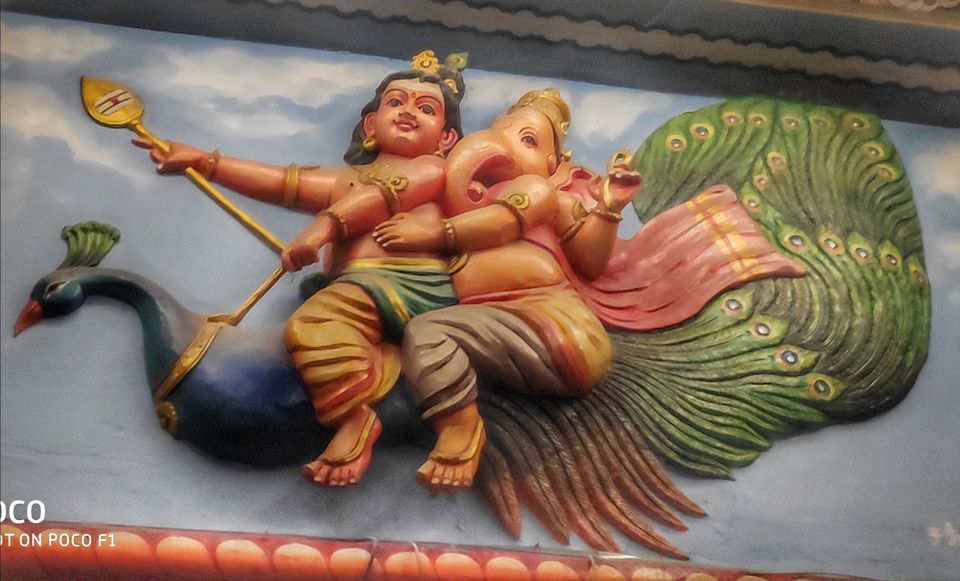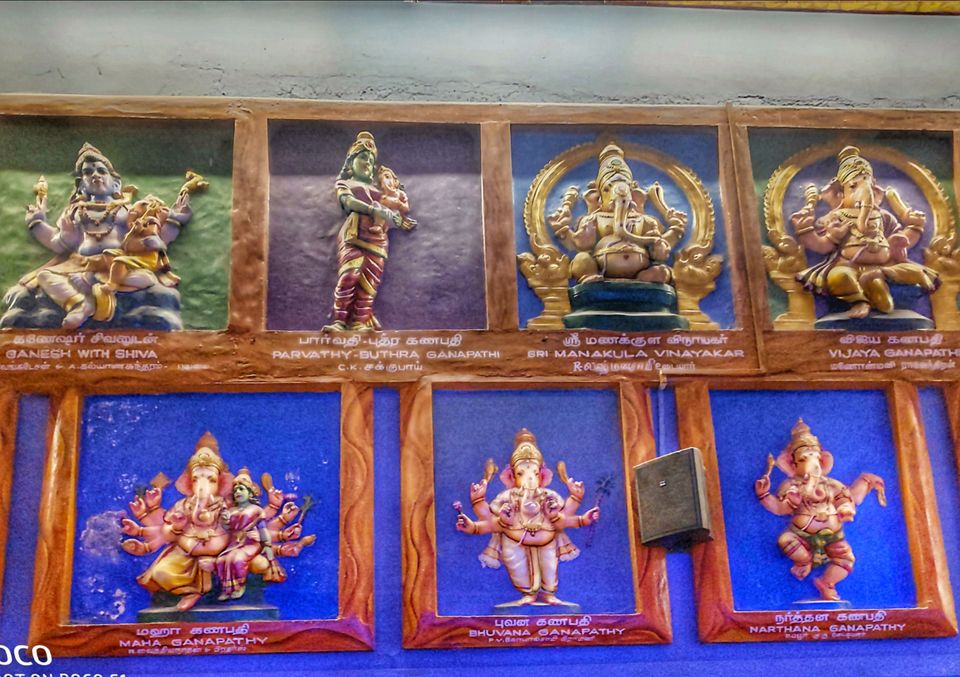 After dasharnam,we took a walk in white House area..On one of the nearest stall, we drunk lassi .The guy was from Bihar so started telling story how he and his family shifted to pondicherry.He suggested nearest hotel for dinner also...Then we visited Aurobindo ashram...The ashram was founded by Mirra Alfassa (also known as 'The Mother') and the philosopher Sri Aurobindo, a yogi, guru and poet.
The idea of City of Down or Auroville was conceived by The Mother. The samadhi is located in the central courtyard under a frangipani tree and is paid respect by laying flowers on it every day.
The place is best for meditation as they strictly prohibited mobile or any digital Gazzetts...
The place is lively, full of flowers and lots of variety plants..
Time spent in ashram:nearly 1hr.
Time to visit:8:00 A.M to 12:00 P.M And 2:00 P.M to 4:00 P.M
Location:White town,near to Ganpati mandir...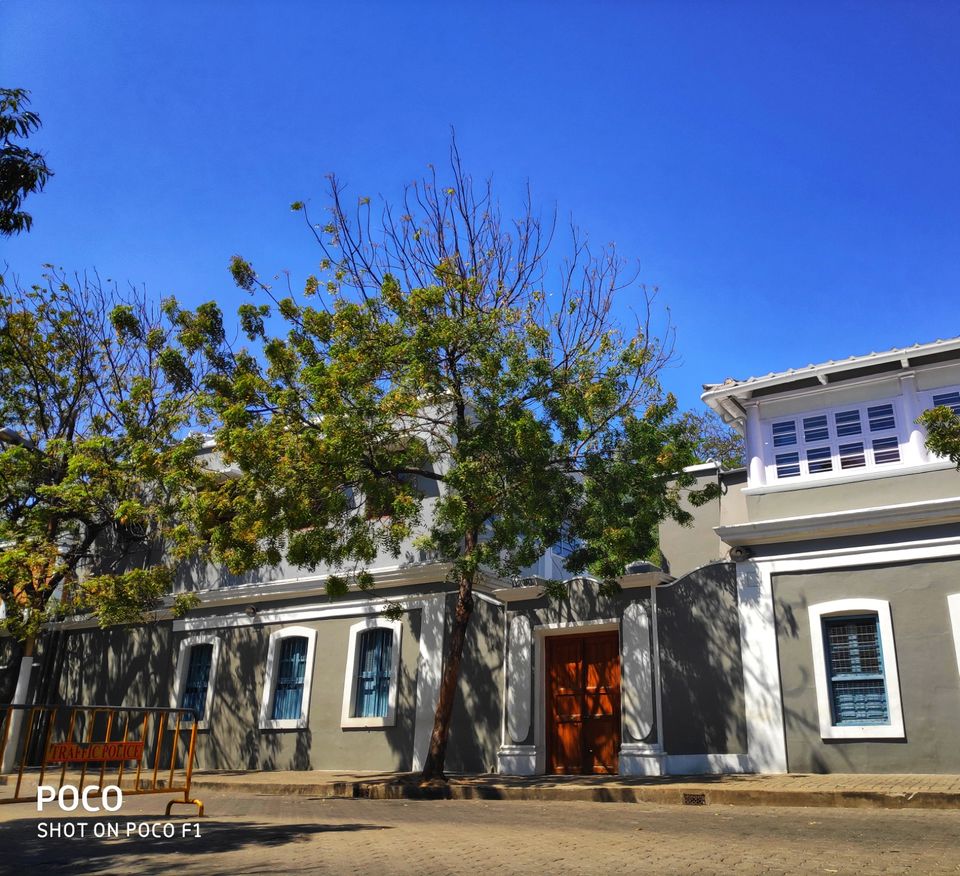 You can head to the White Town if you truly wish to explore this erstwhile French town to the fullest. Walking around White Town, you will spot bright yellow and white walls, arched gates lined with bougainvillea, and clean European-style streets, making this area surreal and super picturesque.. We spent 1-2hrs by just walking around this area at early evening... After that we visited Rock beach which is near to this place..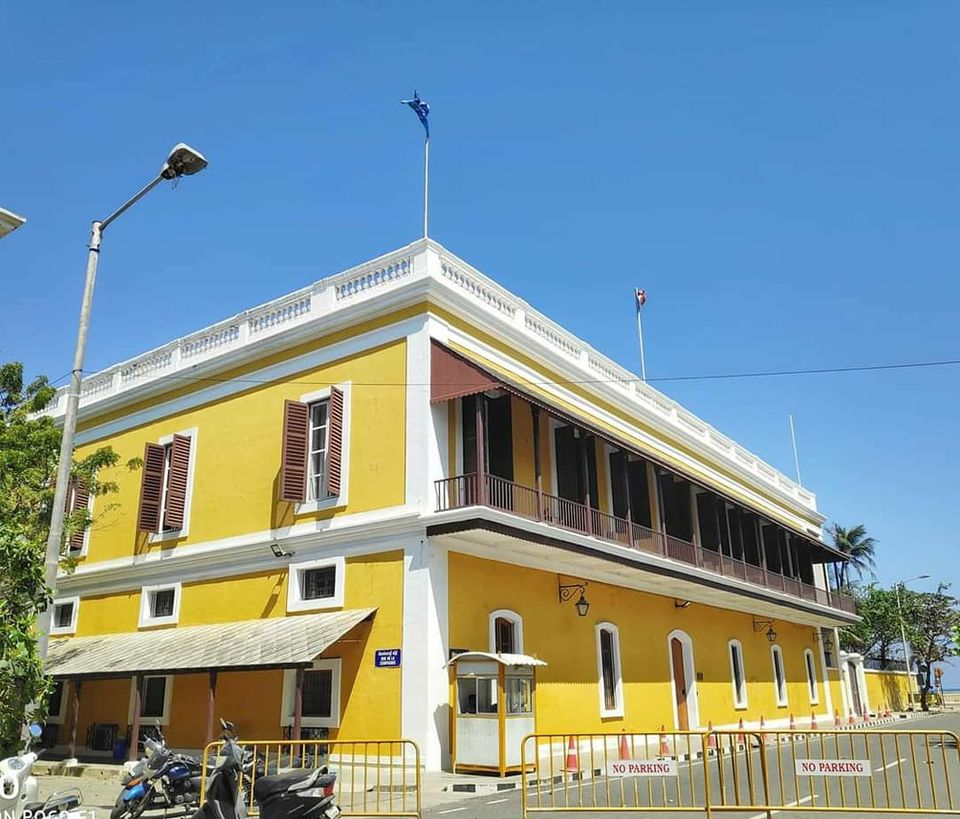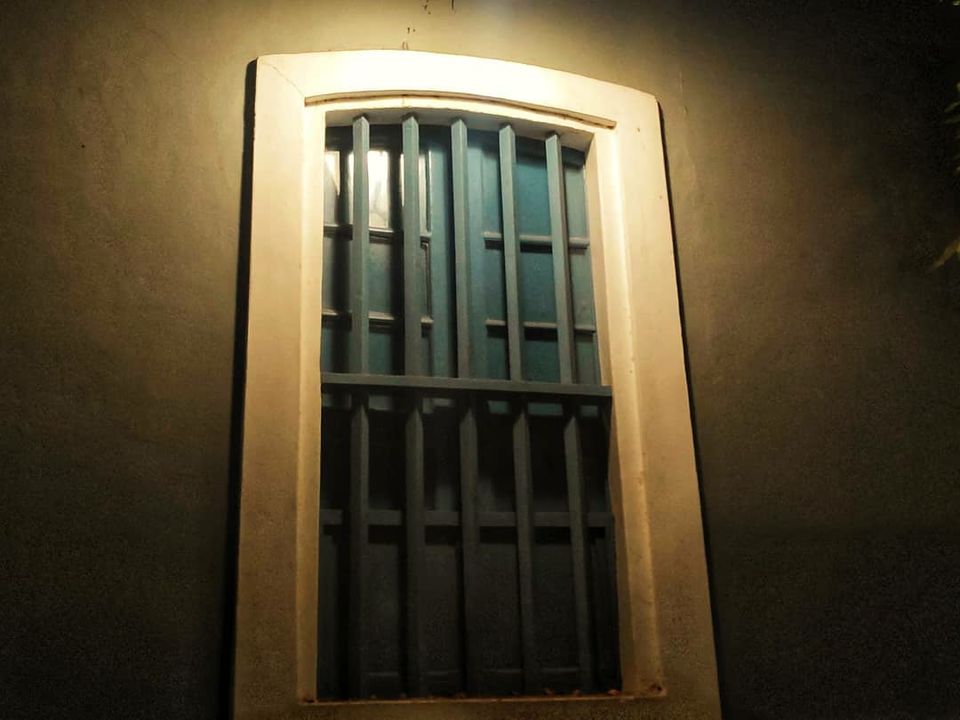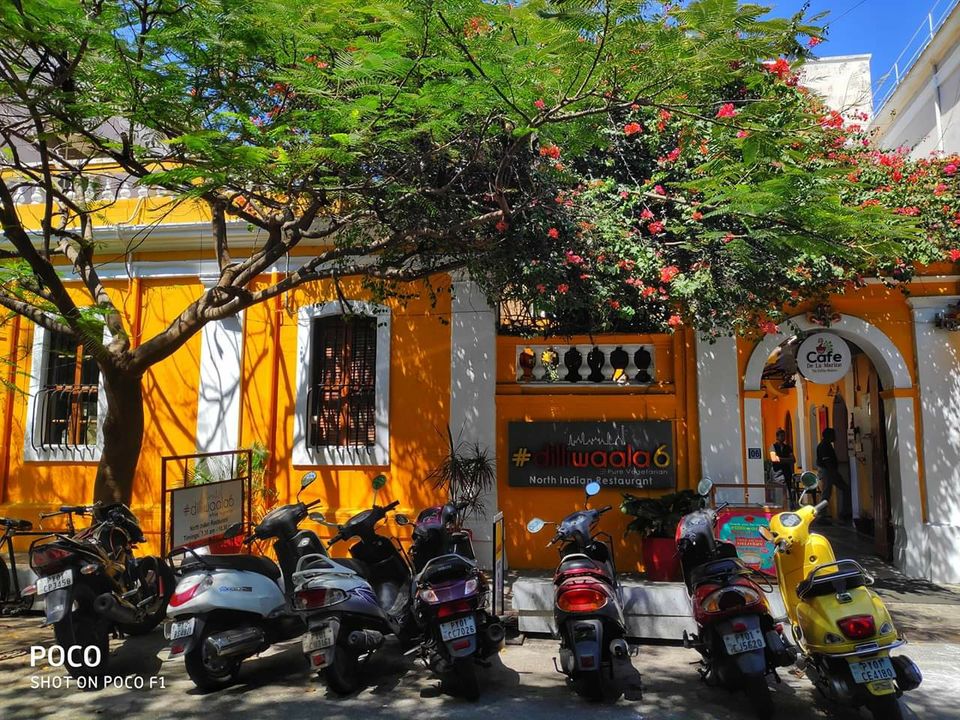 Rock Beach: Accentuated by the beauty of the rocks sitting against serene water, Rock beach is best during Sunrise and Sunset..We spend almost 1 nd half hour on the seaside..Most favourite tourist point in the evening...No vehicles allowed near Rock beach So it's very calm and pleasant.... Swipe left-> Near the Rock beach on the way to famous Le Cafe,there is Mahatma Gandhi statue which is surrounded by granite pillers ....In the evening,Light arrangements done for this Gandhi Mandapam...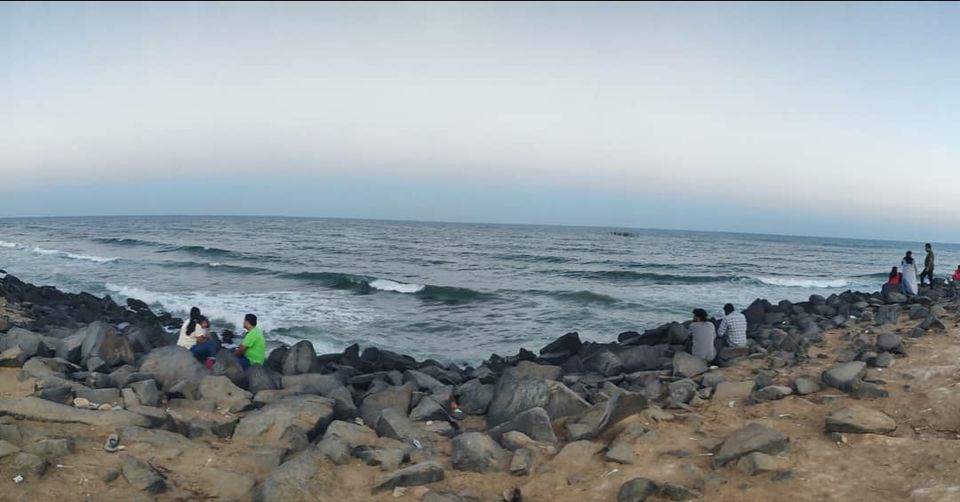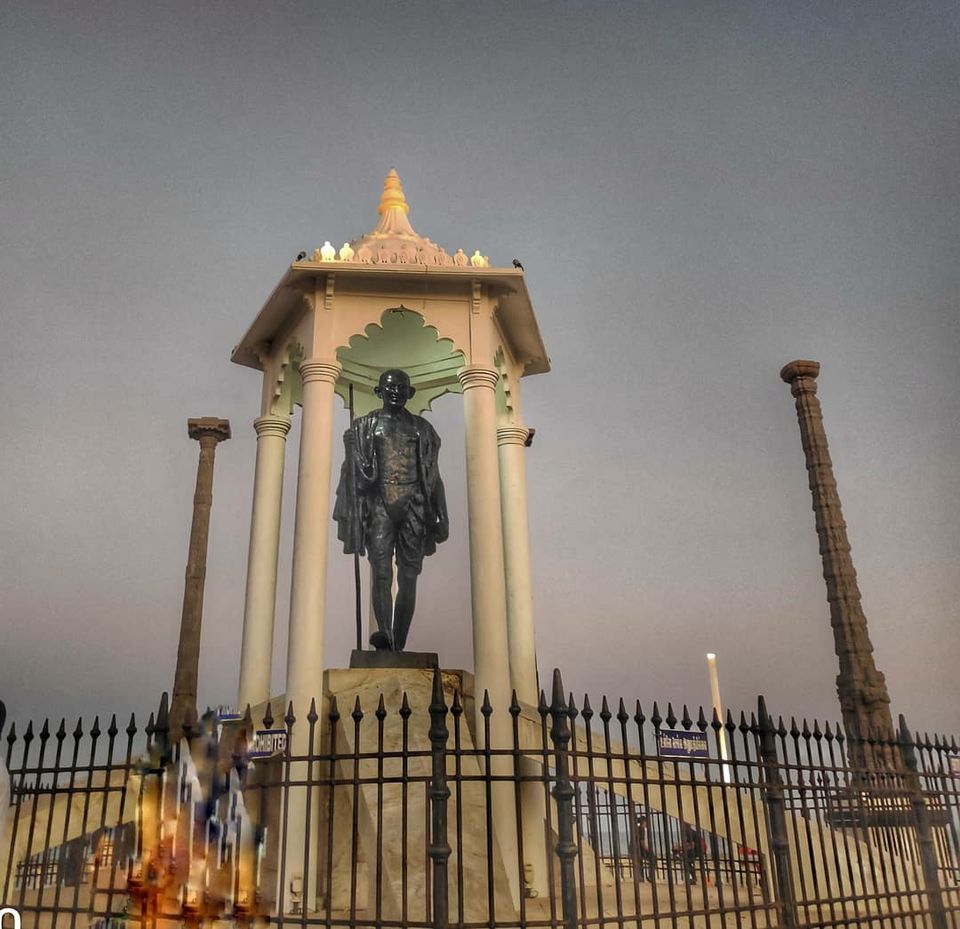 As we are hardcore vegetarians, we are interested a restaurant which have variety of vegetarian items.As suggested one of the local guy, we visited diliwala6 in the evening..As most of the restaurant of Pondy have french style ambience the same goes with this restaurant.. We tried variety of items Red white pasta,Veg platter, fried ice cream etc.they never failed to deliver the best of it..We also visited Le cafe but due to rush it won't possible to try food but view from restaurant is superb...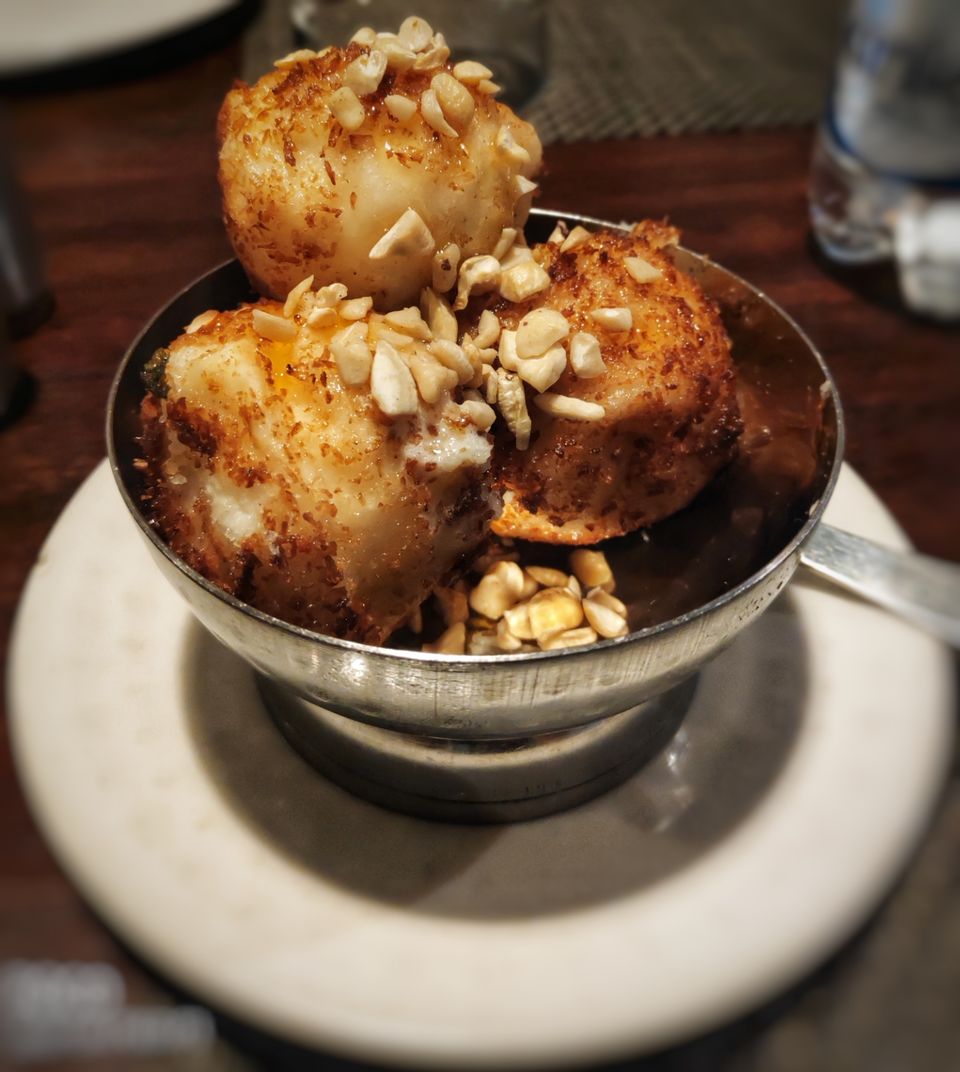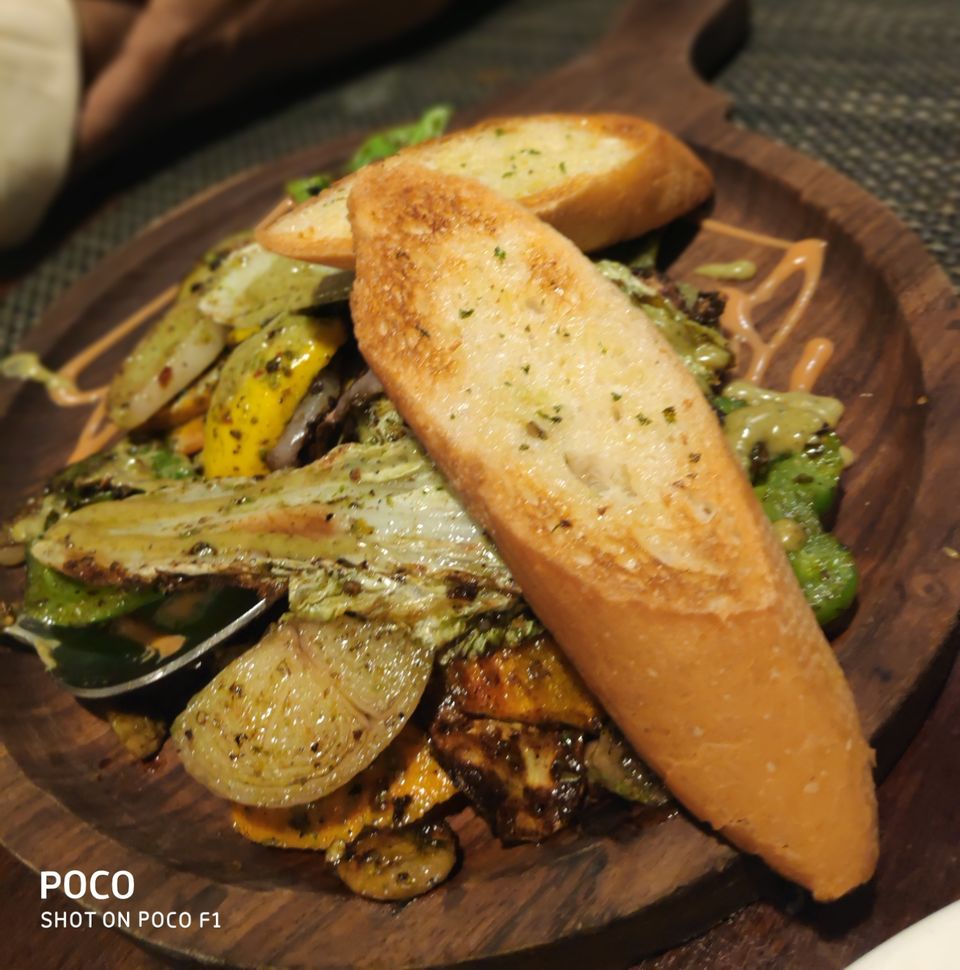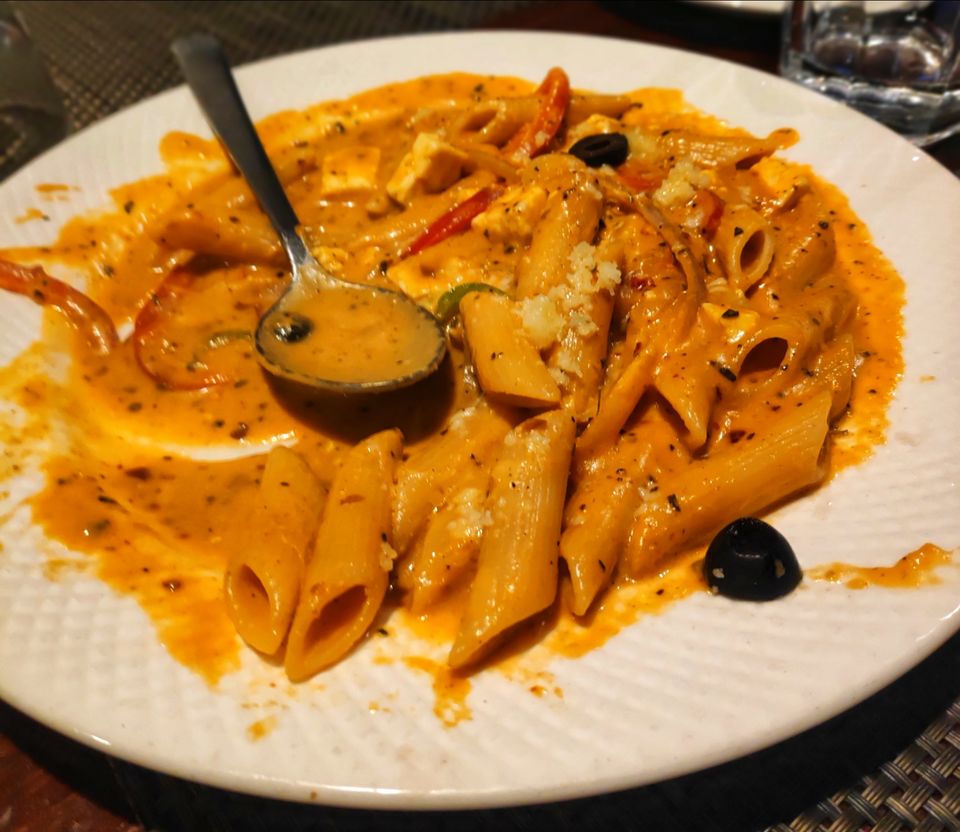 As we stayed in Pondicherry, we took a bus from Pondicherry to villepuram and we left bus near Auroville highway..From there we took a auto which charged 150rs and dropped to Auroville..
The road from highway to Auroville is completely green which gives a sukun(सुकुन)...
Auroville is to realize Human Unity...It's universal town where men and women of all countries are able to live in peace and progressive harmony, above all creeds, all politics and all nationalities..
Mantri Mandir:Meaning "Temple of the Mother" in Sanskrit, this is the geographical and spiritual heart of Auroville. The outside is plated with gold, while the inside is stark white with a gigantic crystal in the center.If you are interested in seeing inside temple We have to book before two days at Visitors Office..
There are a lot of activities in Auroville like Yoga, Tai-Chi, Watsu, different kinds of alternative healing and courses...So we spend complete one day in Auroville which is life time experience and we got to know lots of different people with different countries and different thought process...
So it's worth to visit Pondicherry for Auroville...
During the visit to mantri Mandir, we end up spending some time under this banyan tree which is planted more than hundred years ago...Banyans have the peculiarity of producing aerial roots which grow down from the branches towards the ground and take root to become new trunks..
Variety of flowers and trees are planted in area of Auroville which increase the beauty of Auroville..
This is our end of the trip Pondicherry....We came back Pondicherry to Chennai just in 4 hrs by Cab by East Cost Road ....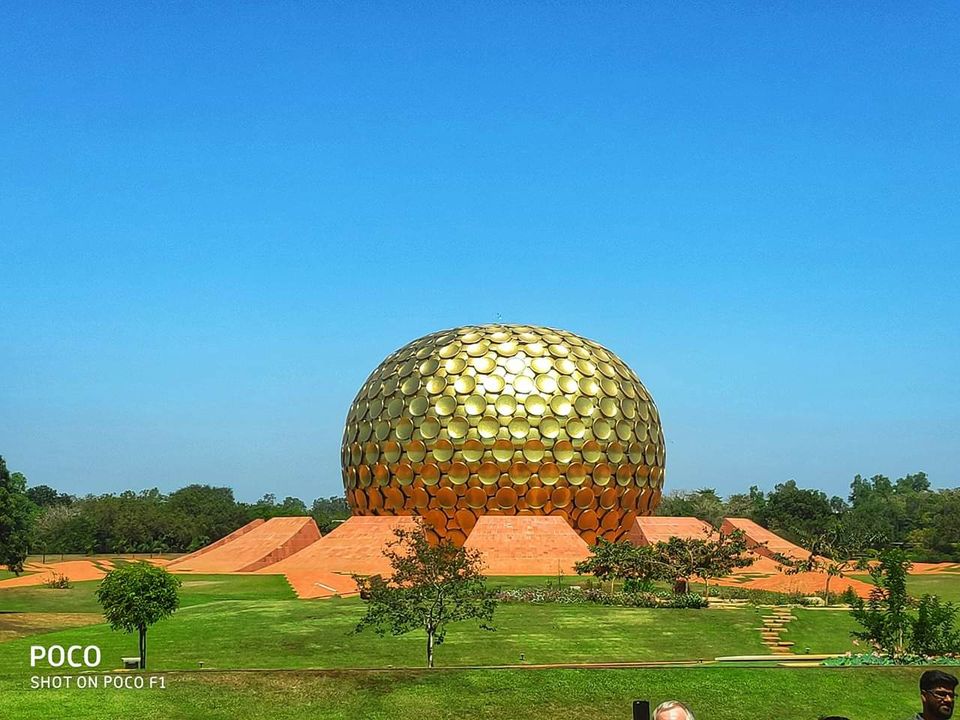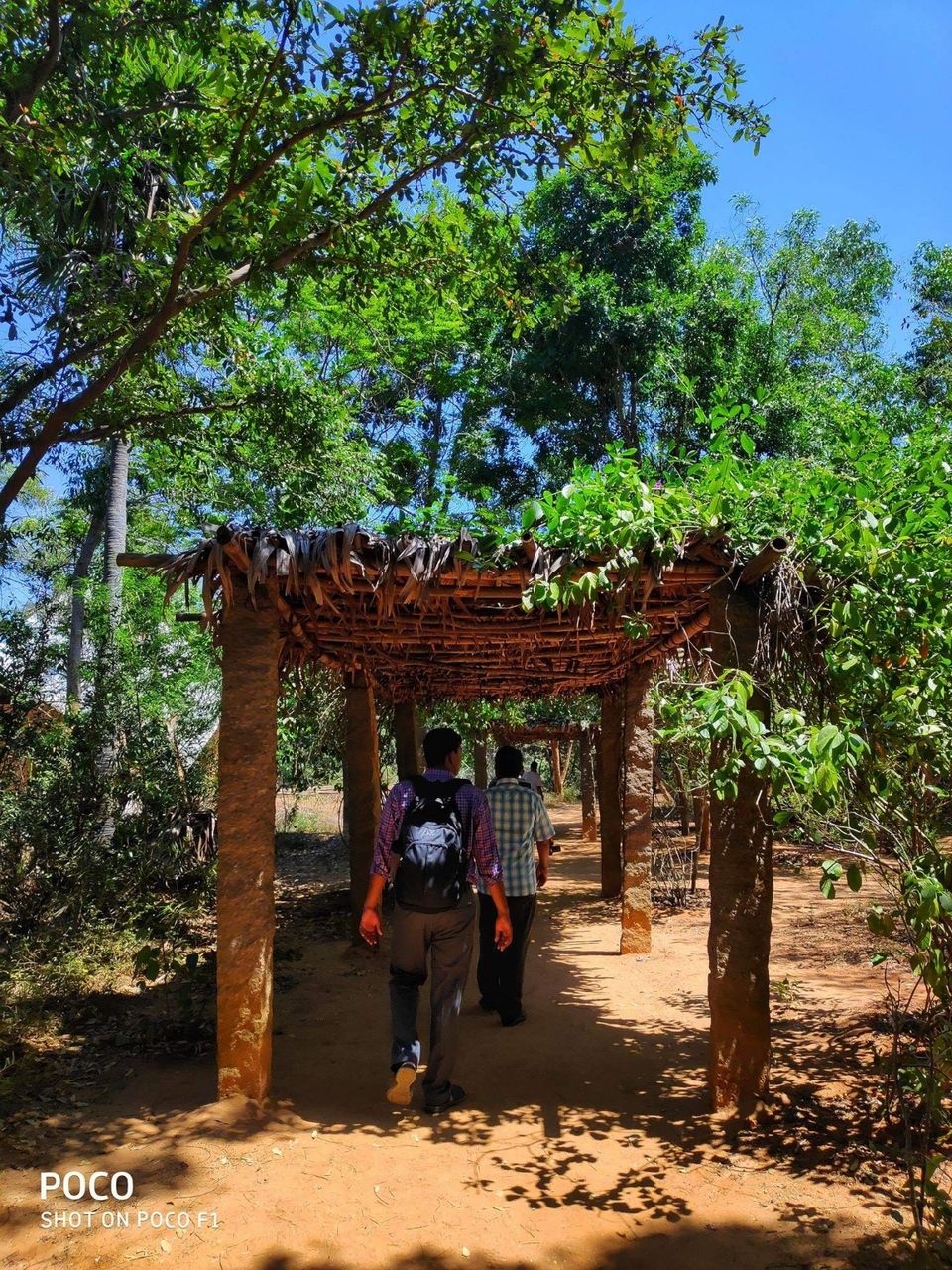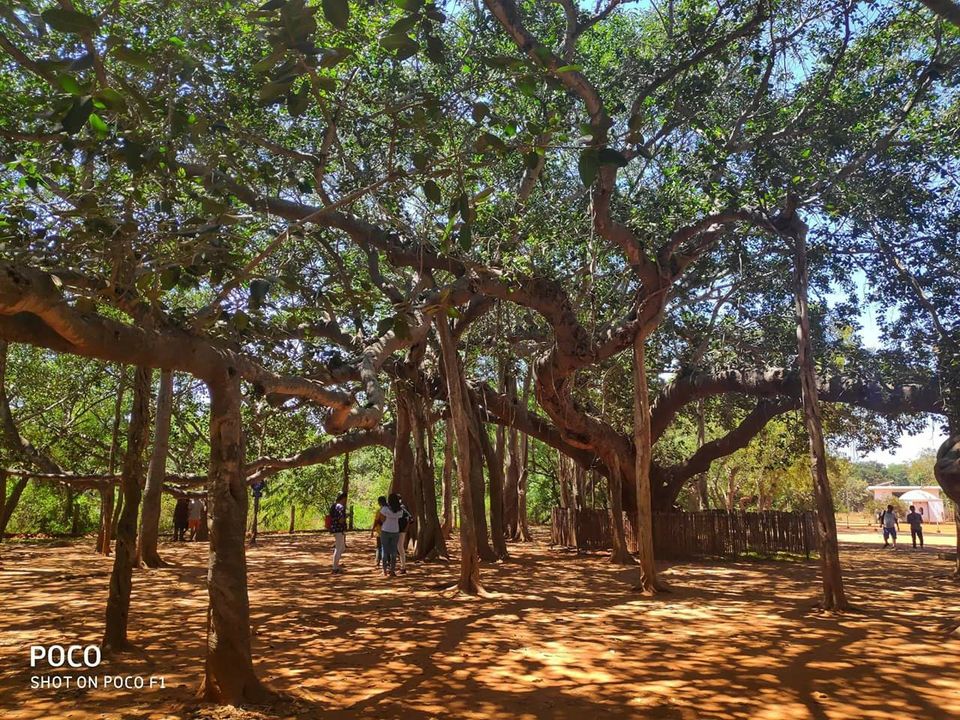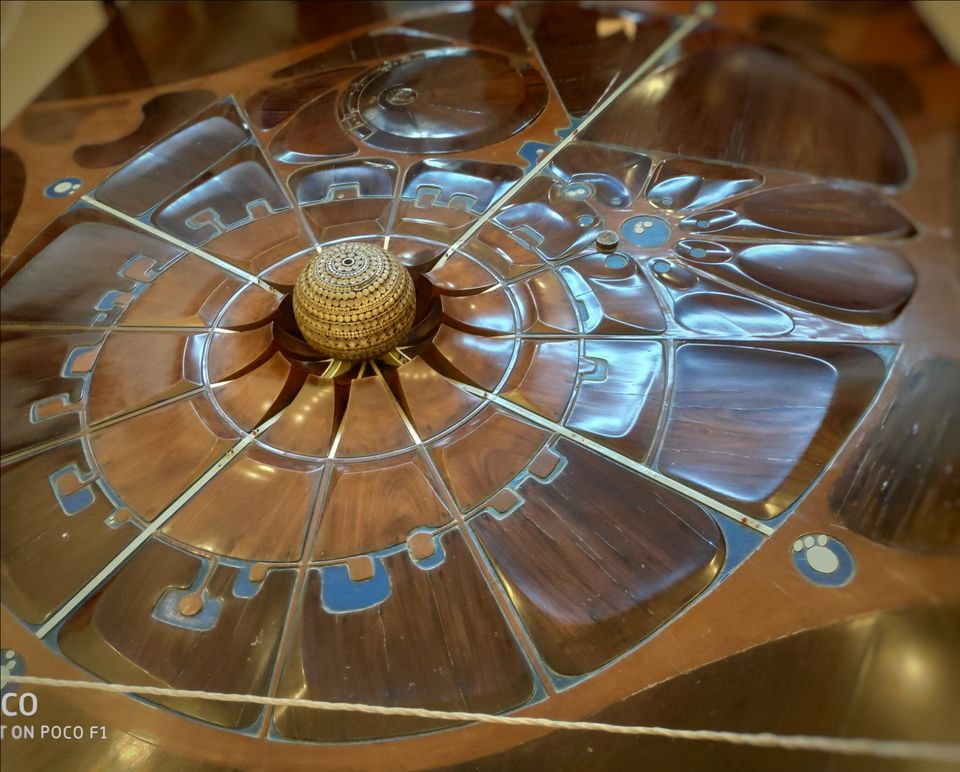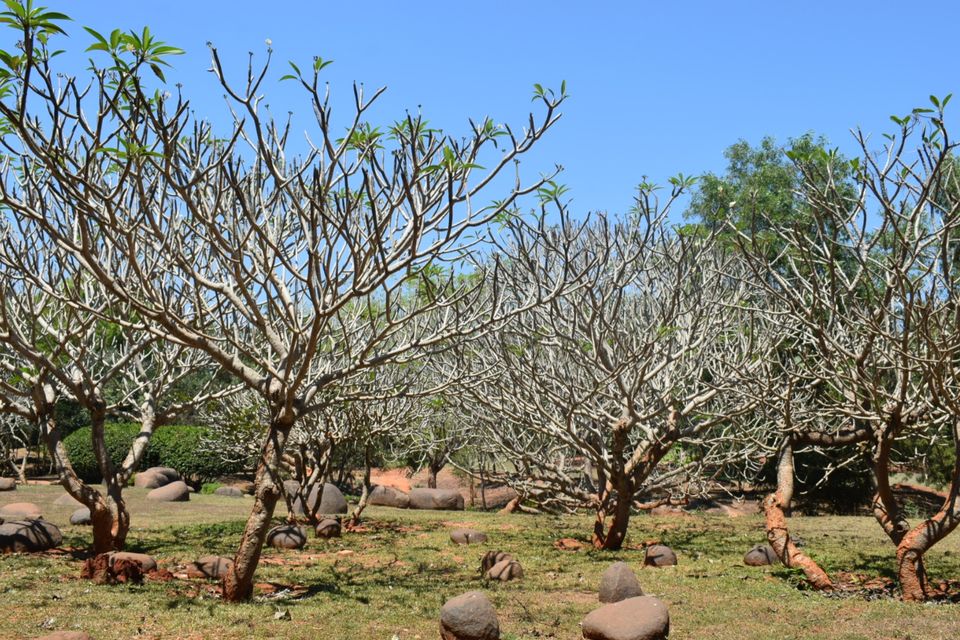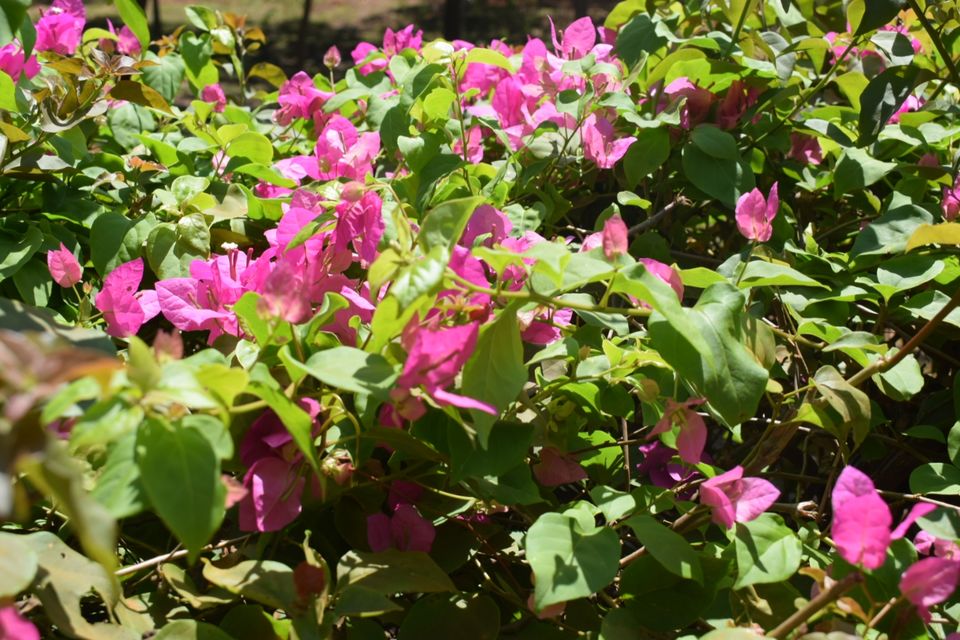 Next day we took cab and returned to Chennai just in 3 hrs...