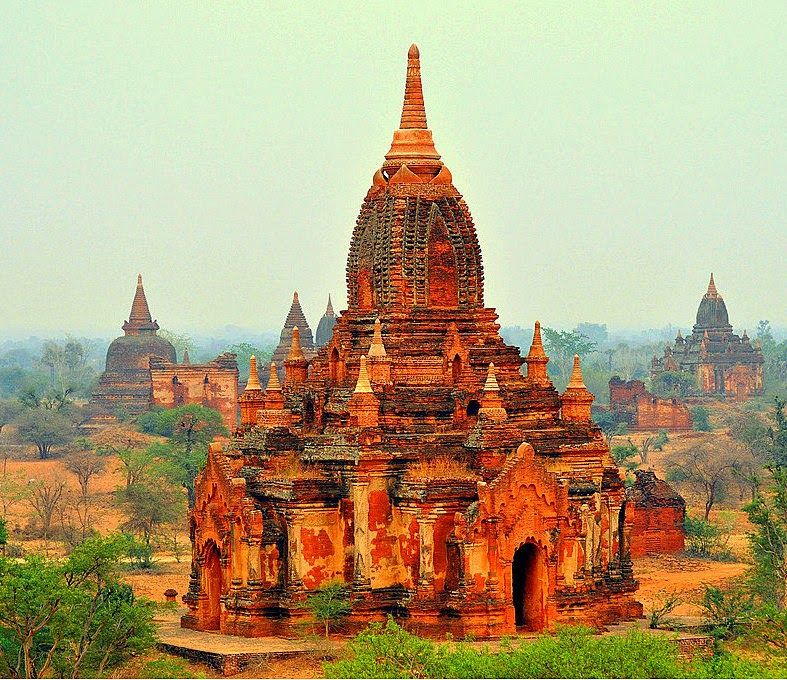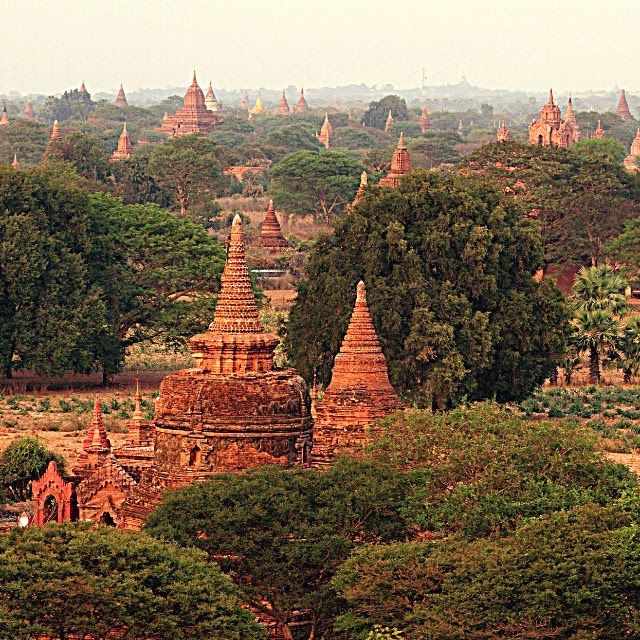 I had this image in my mind for months, ever since I thought of rebelling as a traveler and going to unknown and 'ill advised' Myanmar. I had browsed through several travel postcards and read numerous travel magazines. All spoke in unison of the joys of watching a sunrise or a sunset at the World's greatest archeological sight of Bagan in Myanmar. Here was a place that rivaled the great temples of Angkor or the Machu Picchu.

The graciously flowing Irrawaddy River in the background coupled with the setting sun that was veiled by the lazy summer haze made the scenery awe-inspiring. From amidst the acres of dusty boulevards and a clutter of trees and fields, rose thousands of breathtaking silhouettes that were built by the Kings of Bagan between the 10th and the 12th Century AD. The Buddhists of lore believed that the more temples you built the greater merit you earned. 

Today Two Thousand Pagodas since the 10th century have survived several earthquakes and numerous invasions from the Mongols. These two Thousand Pagodas are spread over an area of 26-square miles and share space with plentiful tamarind and palm trees that uplift their setting. The Pagodas contain several frescoes of Buddhist art and statues of the Buddha himself. Do write to me if you require any travel advise for Bagan or Myanmar. Happy Travels.