Perched between India & China at the North-Eastern threshold of India is a small quaint country called Bhutan. The Royal Kingdom of Bhutan does not measure its development by Gross Domestic products (GDP) but rather relies on a unique system for estimating the country's growth- Gross National Happiness. For my friends who haven't studied economics, Gross Domestic Products is the monetary value of all the unique goods & services produced by a country in a fiscal year. Basically, the more consumer products a country produces & consumes in a year, the higher its GDP. But what about a country like Bhutan that celebrates detachment & contentment?!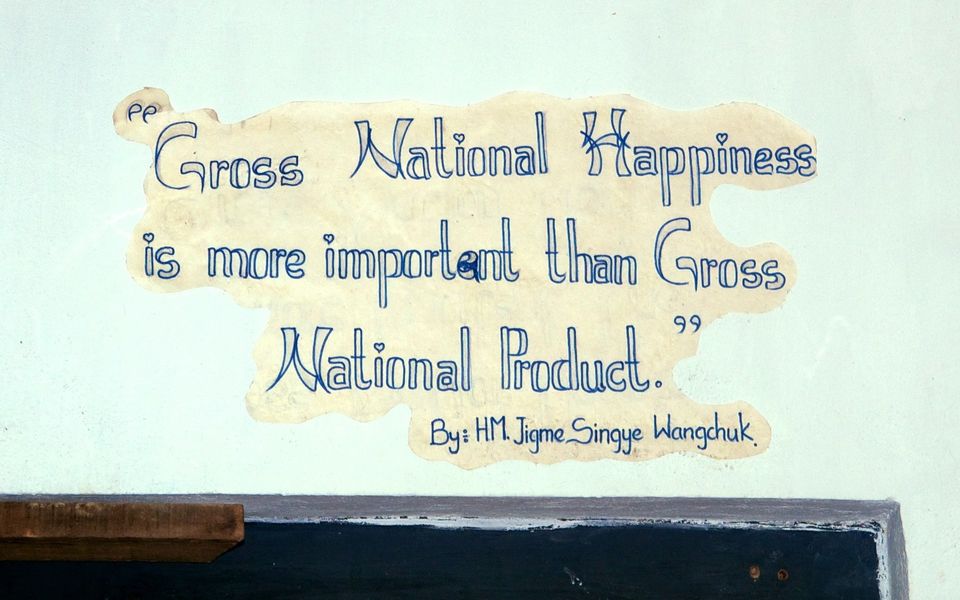 For Bhutan, its success relies on 9 crucial factors- health, education, use of time, cultural diversity & resilience, good governance, community vitality, ecological diversity & resilience, living standards and psychological well-being. This is similar to the Quality of Life Index adopted by a number of countries in the world including India. While these measures give a good picture of the perceived well-being of the Bhutanese population, what they overlook is the pace of technological adoption which in itself is pivotal for the betterment of lives.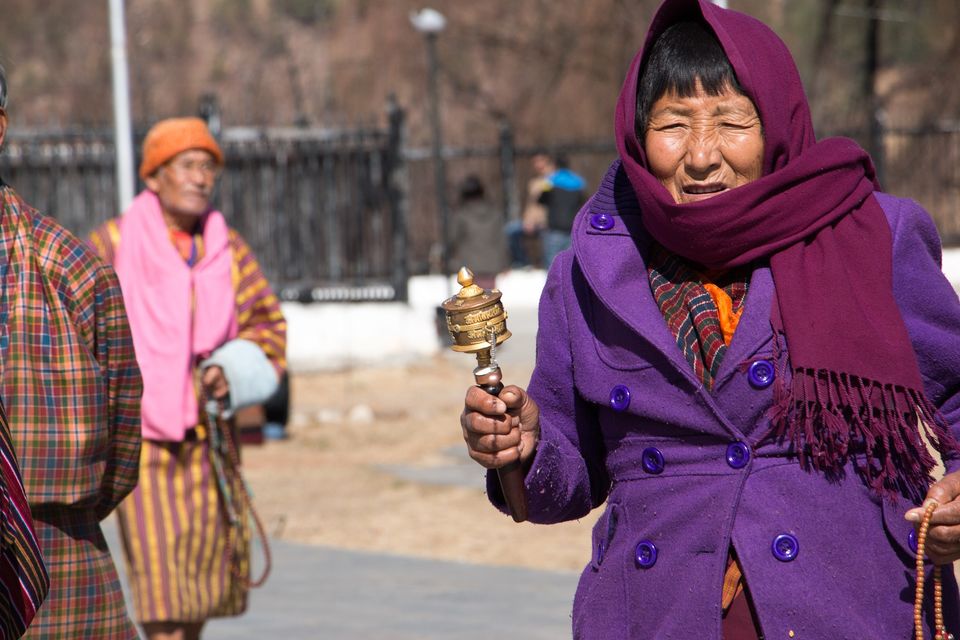 For instance, the beautiful valleys of Bhutan which may heal your soul with their pristinity, may not be ideal for you if you have a medical emergency. The hospitals in Bhutan are yet to arrive at a stage where they can offer immediate treatment for serious acute ailments. Most of the people are flown to India & Singapore in case of medical emergencies. When it comes to education, the country has only two urban centres at Paro and Thimphu which provide quality education. The ex-Prime Minister of Bhutan is Harvard educated which establishes his credibility amongst the country folks, but at the same time questions Bhutan's perception of their own country's education.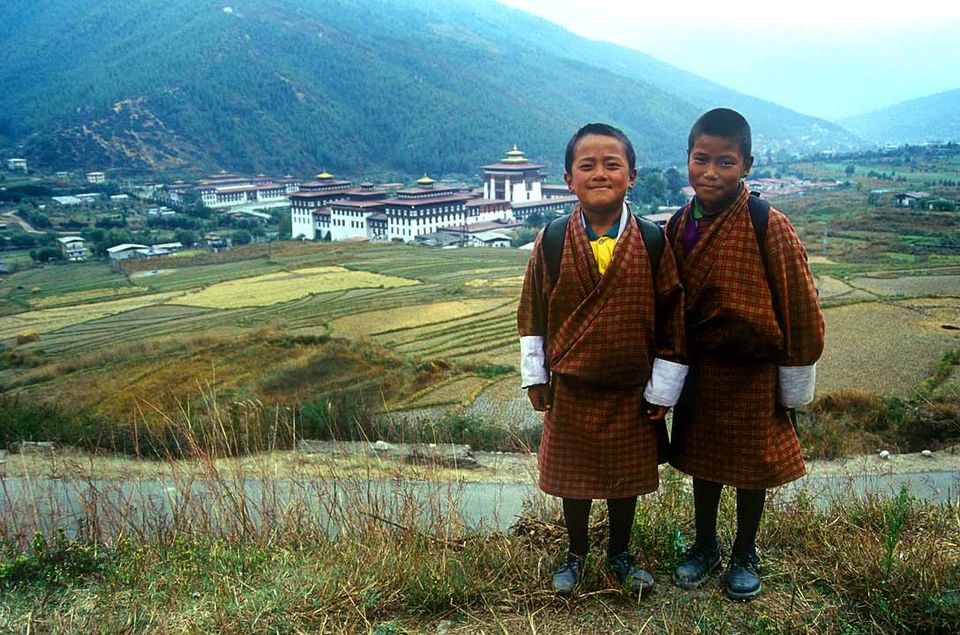 The traditional Bhutanese attire of Gho is the mandatory official outfit for everyone who works in an office in the country. It ensures that the demand for alternative clothing is suppressed. This may be a great strategy to reduce the influence of western clothing & brands among the general masses, but also helps the country eliminate the visible income disparity between the people. A foreign eye cannot differentiate between the rich and the poor, but it doesn't mean that the Bhutanese population has achieved an economic parity. And while Bhutan ensures a ban on entry for most foreign consumeristic goods into the country, it is surprising to find multiple car showrooms, along with carwash providers as we enter the capital city of Thimphu. Expensive cars become a differentiator for the well-offs in the country. Thimphu has a number of karaoke bars where people can vent out themselves until late in the night. The ban on tobacco and other intoxicants in Bhutan ensures that a black market for the same prevails underbelly which is not difficult to trace if you are up for a nightlife scene in Thimphu and Paro.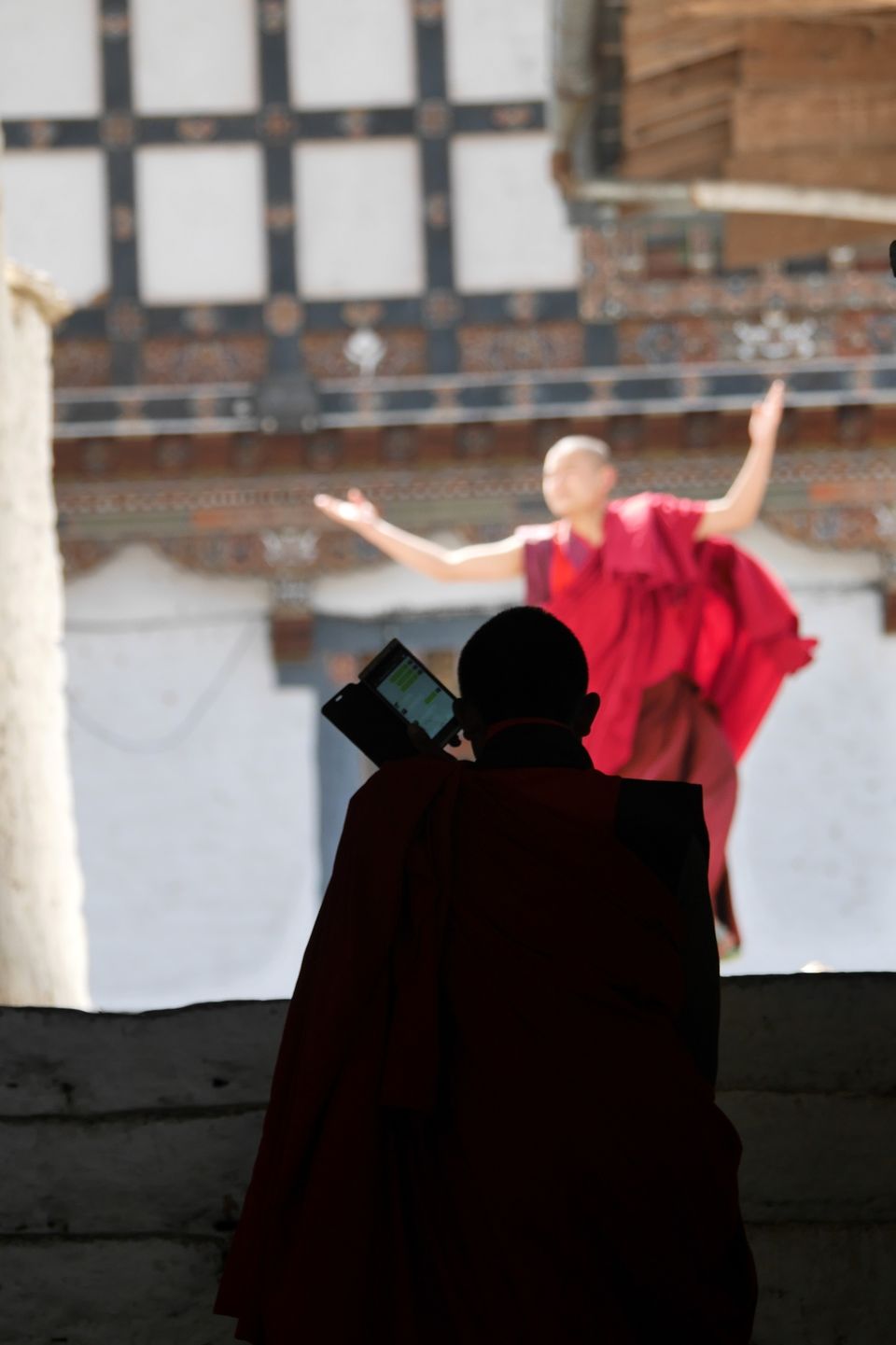 An interaction with a 20 something monk at Taktsang provided me a window to the lives of the monks. He had received formal education up to the age of 8 years post which he chose to become a monk. When asked on his decision to be a monk, he could just tell that his parents asked him to be a monk like his uncle, and he didn't think much. His daily routine now comprises of waking up at 5am, and learning Buddhist scriptures until 9pm. If we look at it from the Indian perspective, it is similar to taking up the educational field of parents' choice without questioning it. Hence, the romanticisation of detachment isn't real if it isn't out of choice.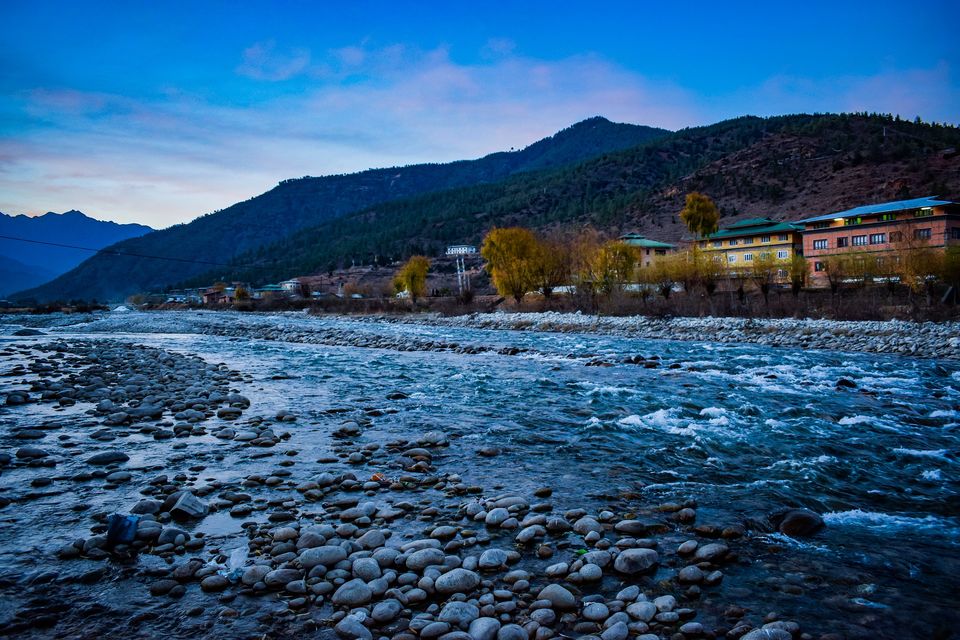 Bhutan Tourism emphasises on a High Impact Low Volume tourism. Foreigners can enter the country only by flights and it is mandatory for them to take a 250$ per day package to travel within the country. The travel is well-packaged and it ensures that the tourists follow only those circuits which is sanitised and augments the imagery of Bhutan has a happy place. Even for the tourists from India, Bangladesh & Maldives for whom a land entry is permitted, off-beat circuits are difficult to explore because of low connectivity. The real picture of Bhutan is kept away from the tourist eyes in an act of face saving.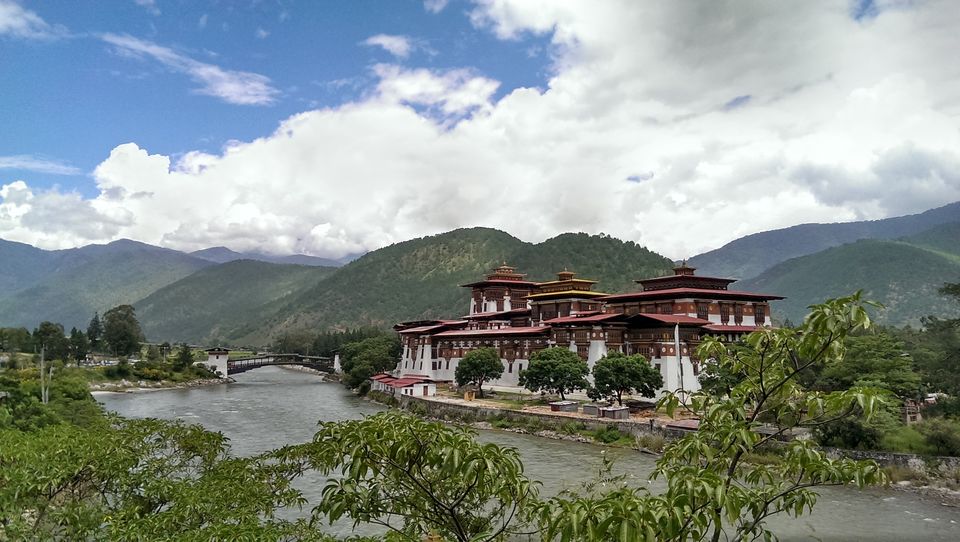 It might sound like a conspiracy theory to say that Bhutan veils its lack of technological advances and highly conservative international policies with the popularly romanticised idea of Bhutan being the happiest country in the world. However the fact remains that even though humans have insatiable needs which keep growing with more consumerism, the quality of life can and has only been improved by providing people with products that help them live better, and not by suppressing real needs in the garb of fabricated contentment. Bhutan remains a place of natural treasures and smiling people. But an ignorant smile may not be a satisfied smile.