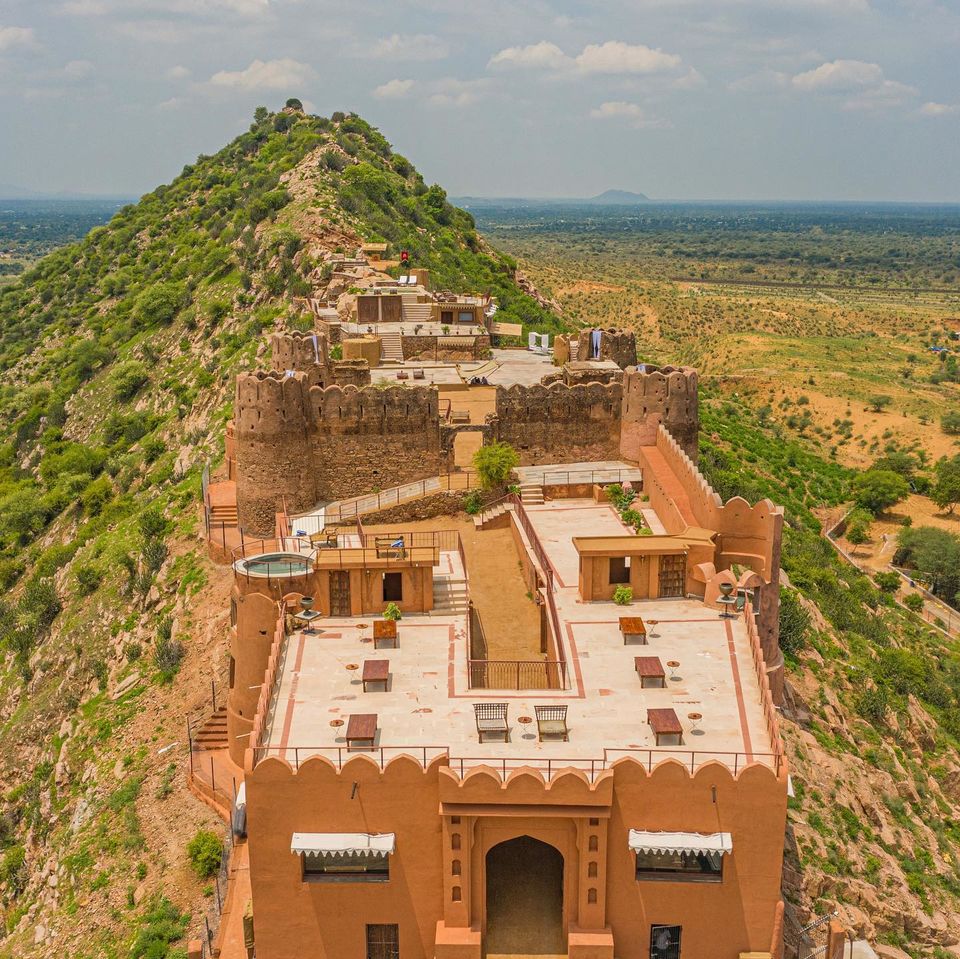 For whoever said 'let bygones be bygones', clearly did not experience an historical palace like the one you will discover in this article. Enter into the world of bygones in a place that will take you to another world! Rajasthan is a world of history, blue houses, romantic by lanes, gorgeous outfits and warm people.
Never ending warm shades of the desert and the delicious food in your thali, both will fill your heart with awe! A place that is blessed with forts, opulent palaces, stunning doors presents travellers with the privilege to experience the life back then. And if you ask me what's that one thing you must experience when in Rajasthan? I would hands down say staying in a palace is a once in a lifetime experience and nothing like staying at 'Mundota Fort and Palace.'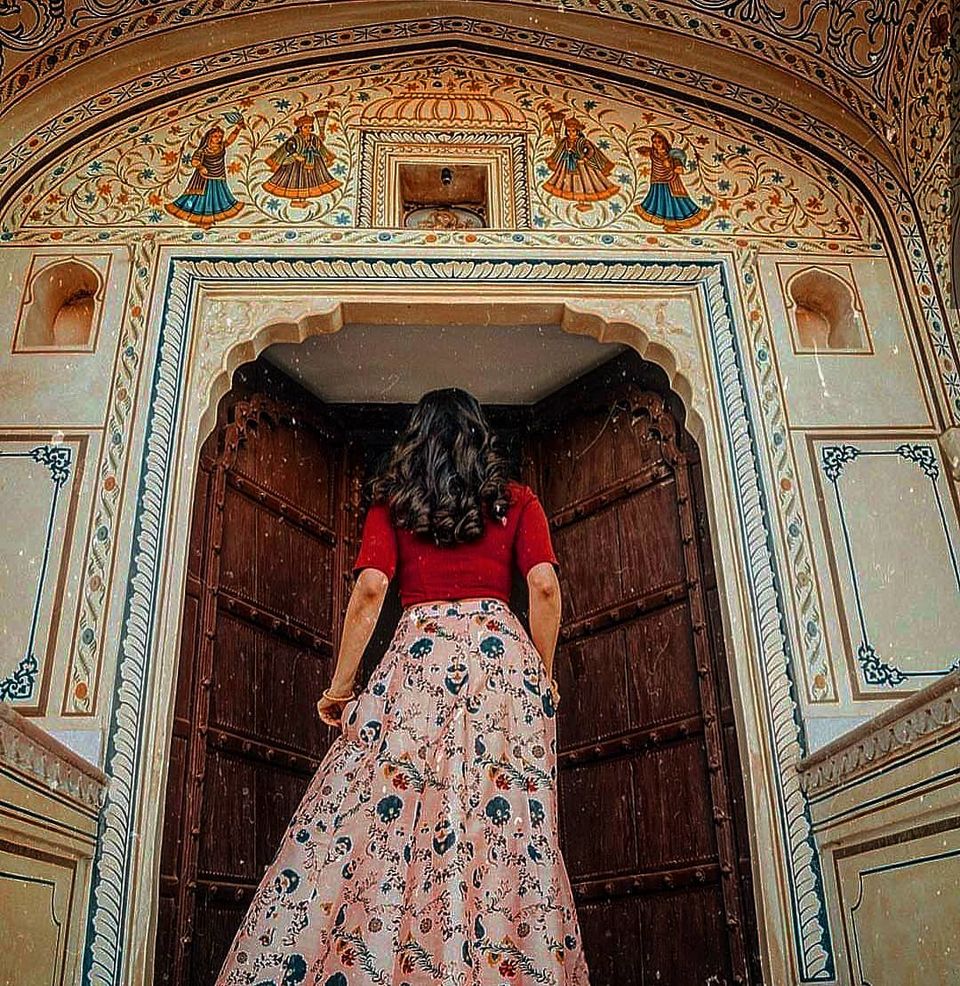 Offering an age old amalgamation of history, culture and royalty Mundota Fort was constructed in the 14th century by the Naruka Rajputs. Located in Village Mundota in Amber, the fort was won over by the Nathawat Rajputs they still remain the owners of the fort to this day. Scroll down to know more about the palace and accomodation in Jaipur. Mundota Palace was built at the foothills in the late 15th century by Nathji, the grandson of Raja Prithviraj of Amer.
Experience Luxury and Royalty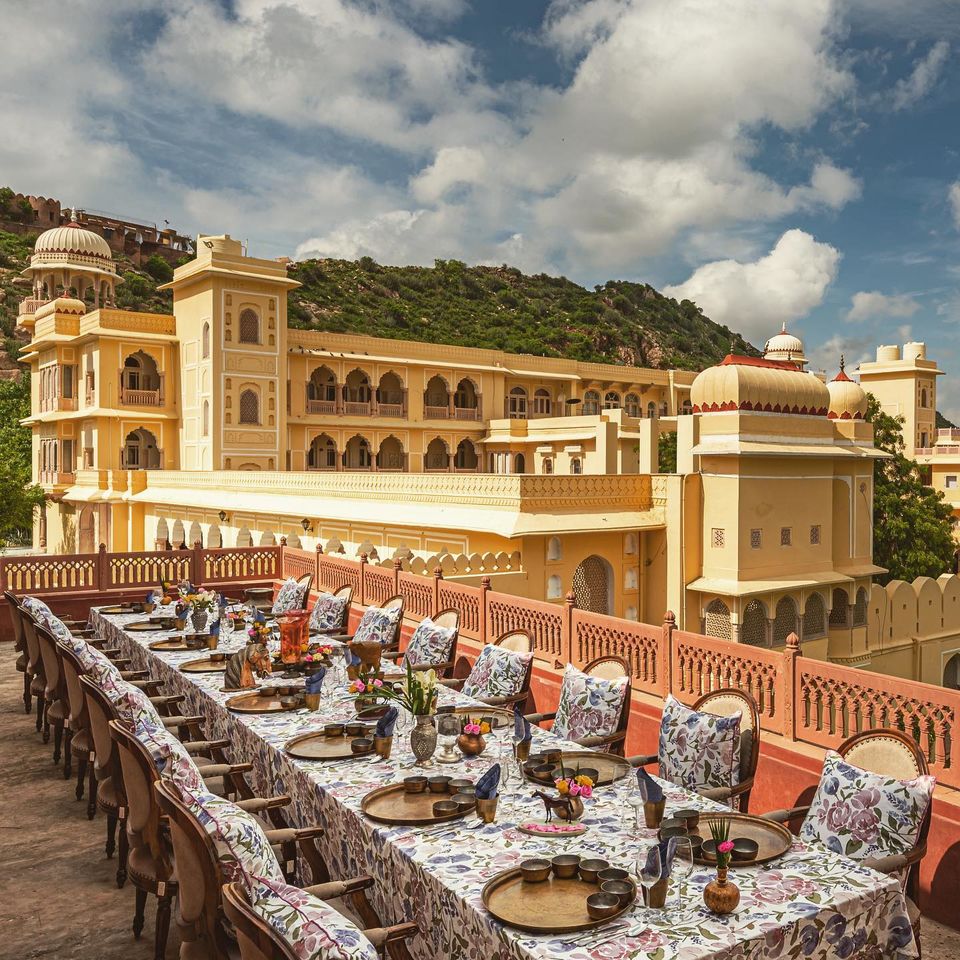 Everything about this palace is done to perfection! From the upholstery to the seating area, you wouldn't want to miss a spot in this strategically placed palace on top of a hill. The Mundota Fort stands overlooking the Aravalli Range of Jaipur and the village. Spread over ten acres, the palace boasts of Rajput-Mughal architecture with courtyards, terraces, charming pavilions, gardens which invite a multitude of birds and dancing peacocks.
The property even has sand dunes. Experience loyalty in privacy with spectacular view of the 500 year old Mundota Fort. The 450 year old palace boasts architecture within the courtyards, terraces, charming pavilions, gardens which invite a multitude of birds and dancing peacocks. The property comes with its own sand dunes too!
Rooms that are architectural delight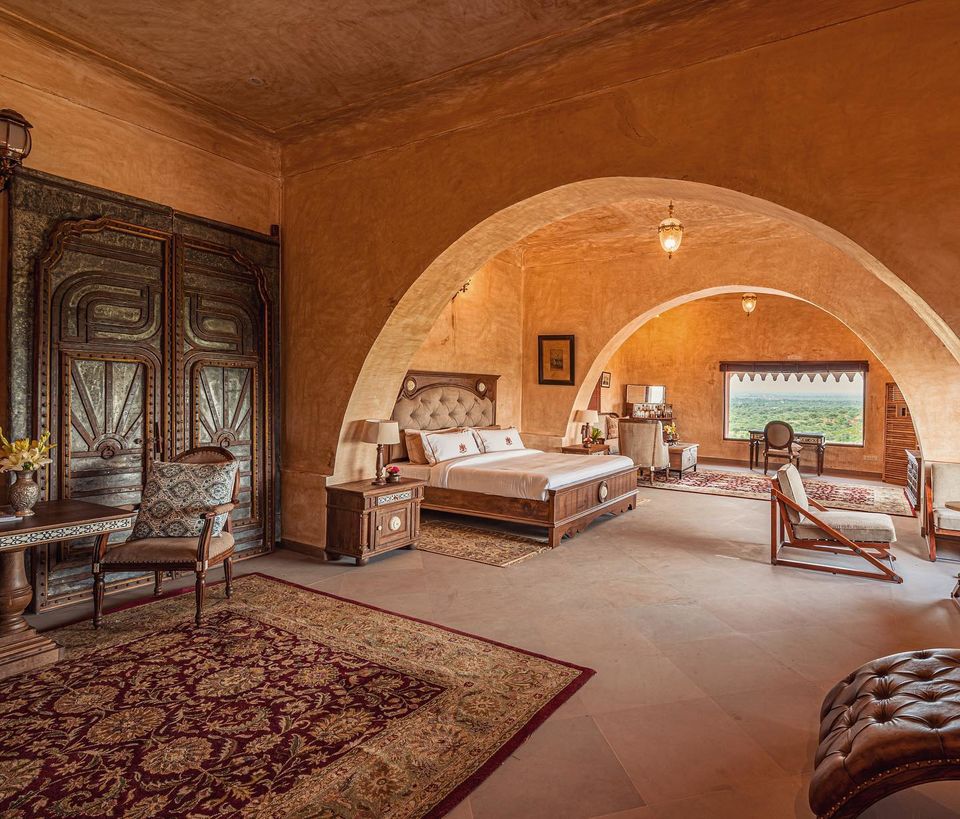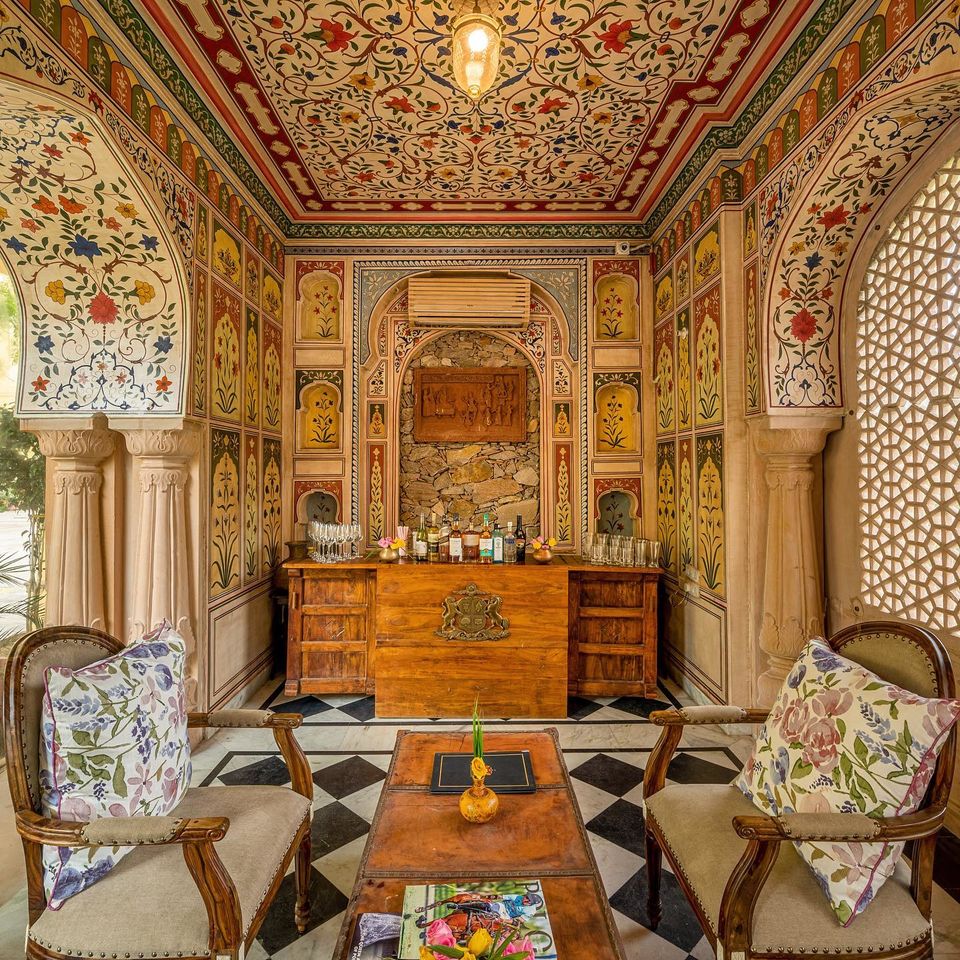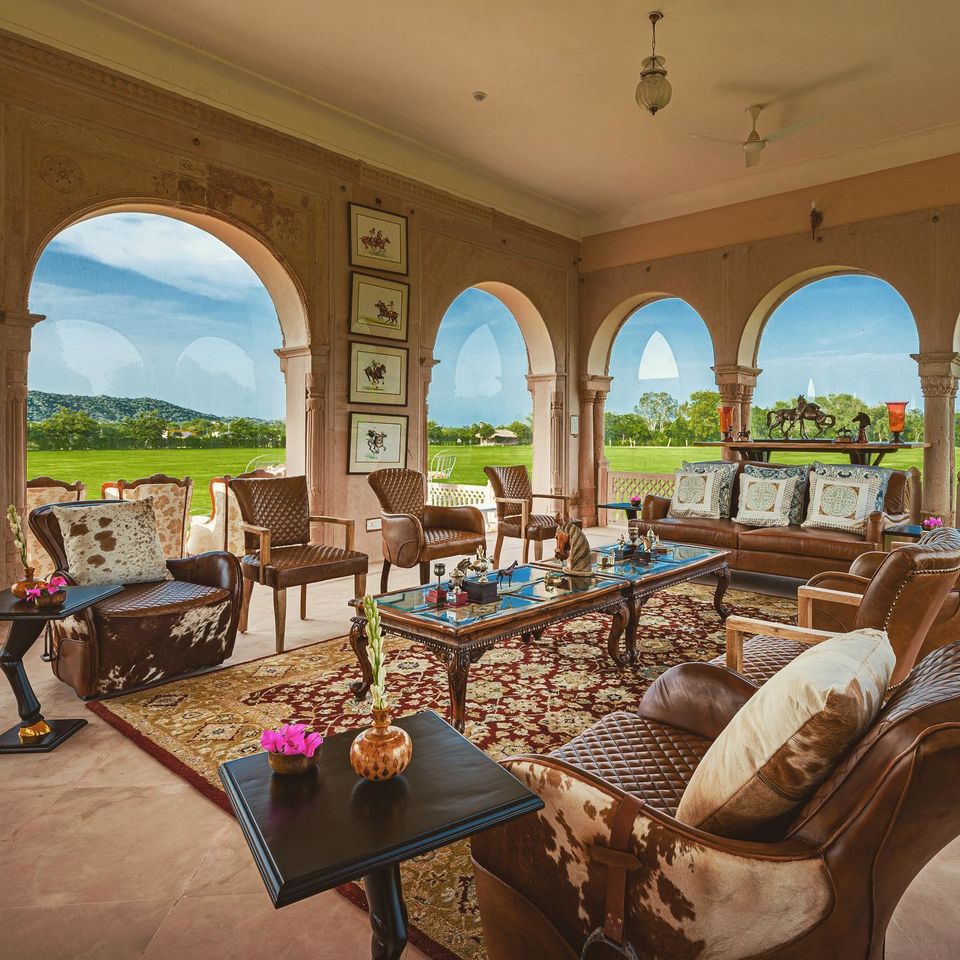 This palace offers 52 unique rooms & suites that come unmatched by any other hotel experience in Jaipur. You can fully relax and unwind being cosy in rooms with hand painted ceiling frescos that have been painstakingly restored over a period of six years. Defining historic elegance and luxury, immerse yourself in the serenity and tranquillity.
You can even rent the palace for a royal wedding or large gatherings. The palace extends their room inventory to upto a 170 rooms with additional Luxury Swiss Tents for private events.
Pool vibes with picturesque views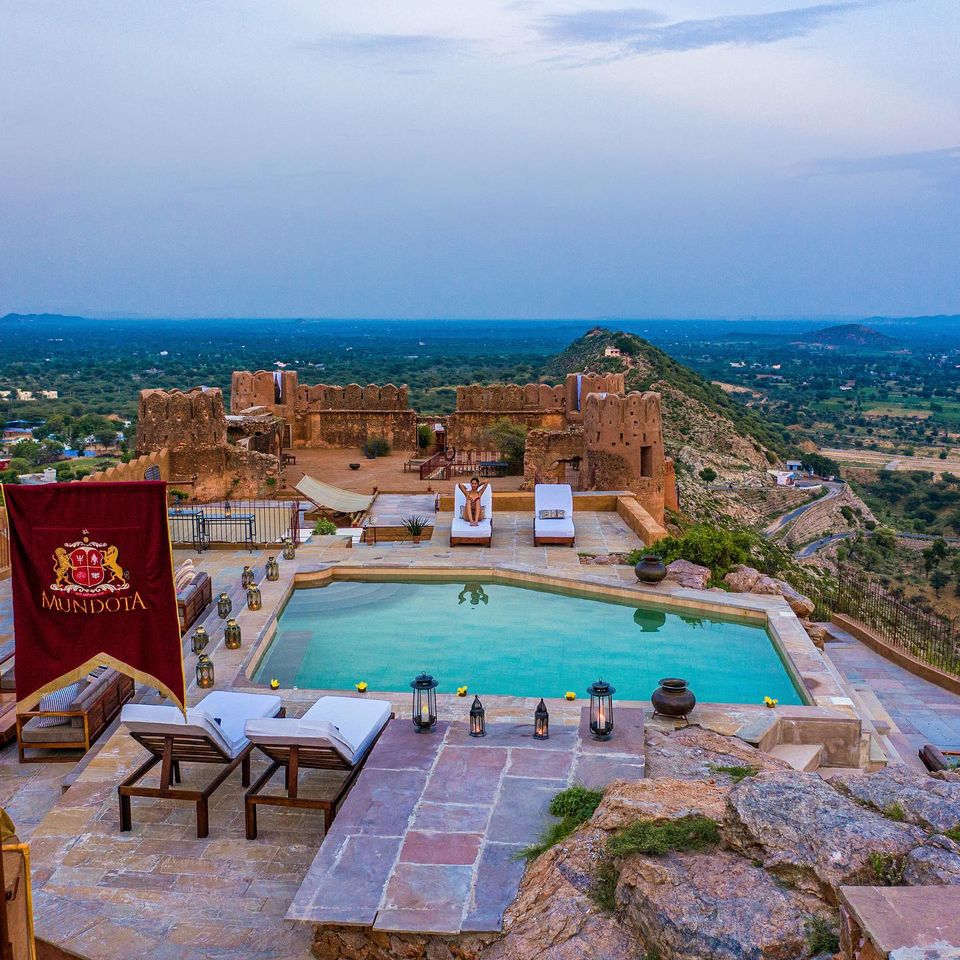 Chill in the pool on the roof top of the palace. Enjoy a complete view of the place while you chill in the pool with a glass of wine in one hand.
Things to try at Mundota Palace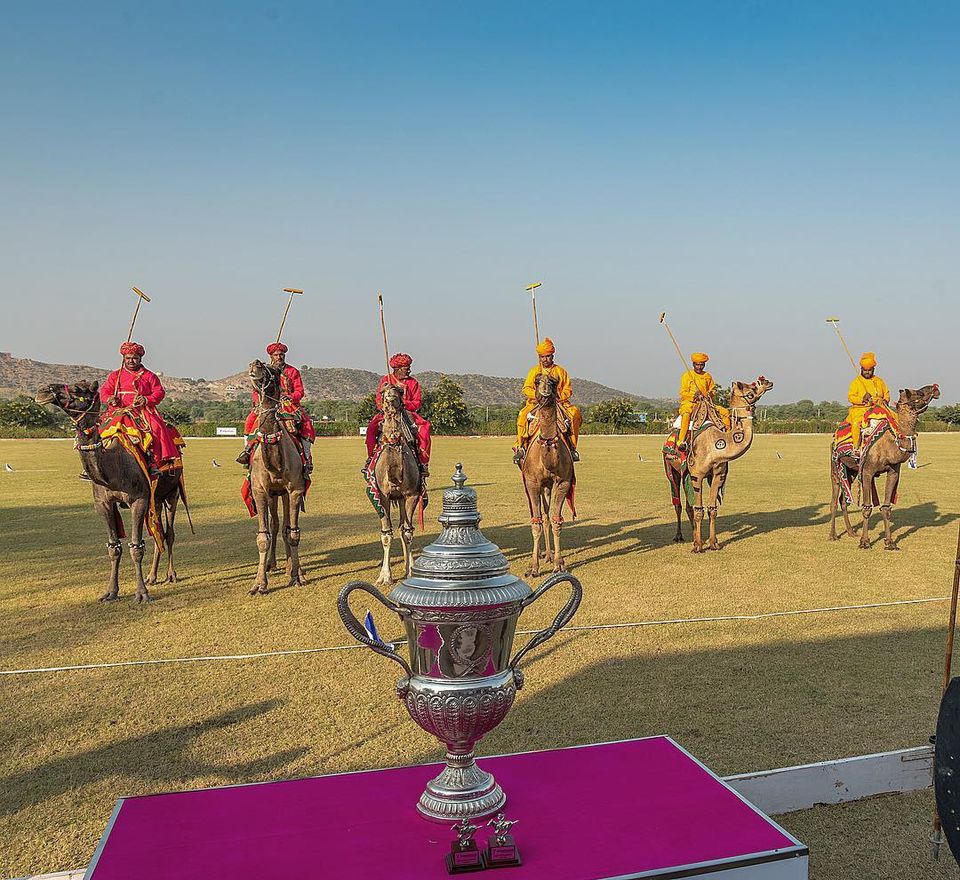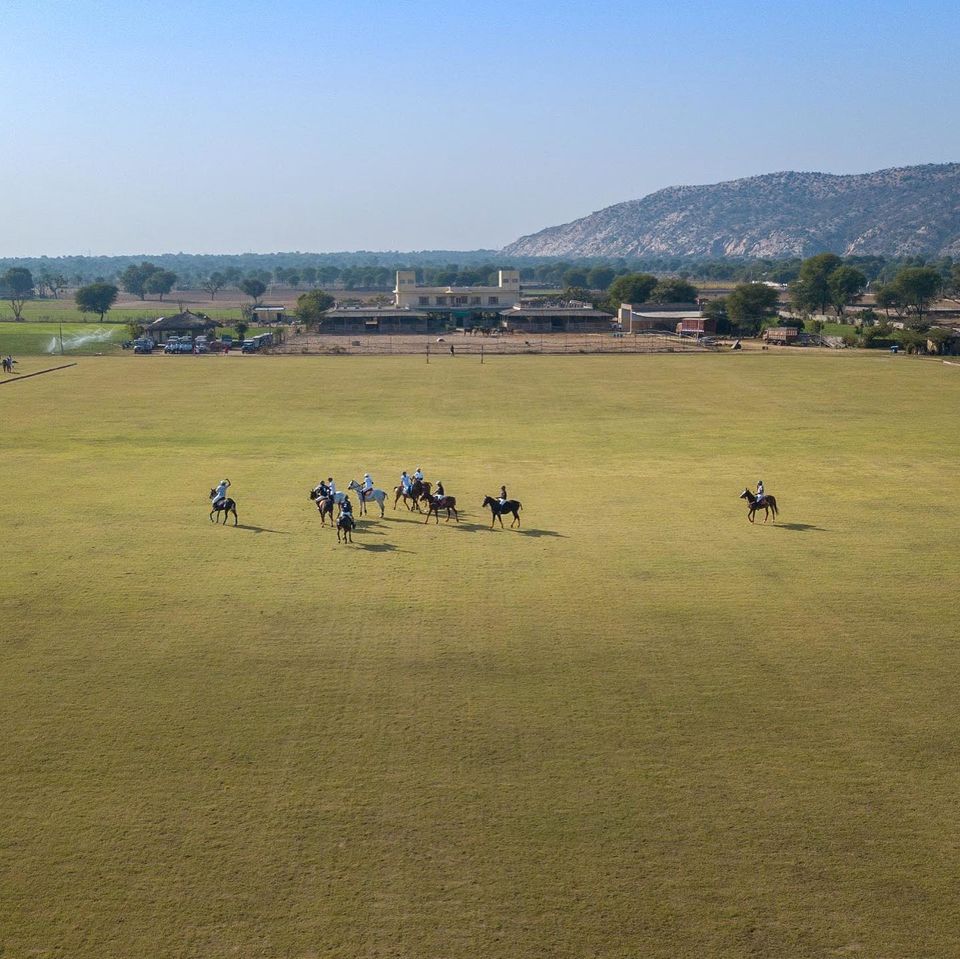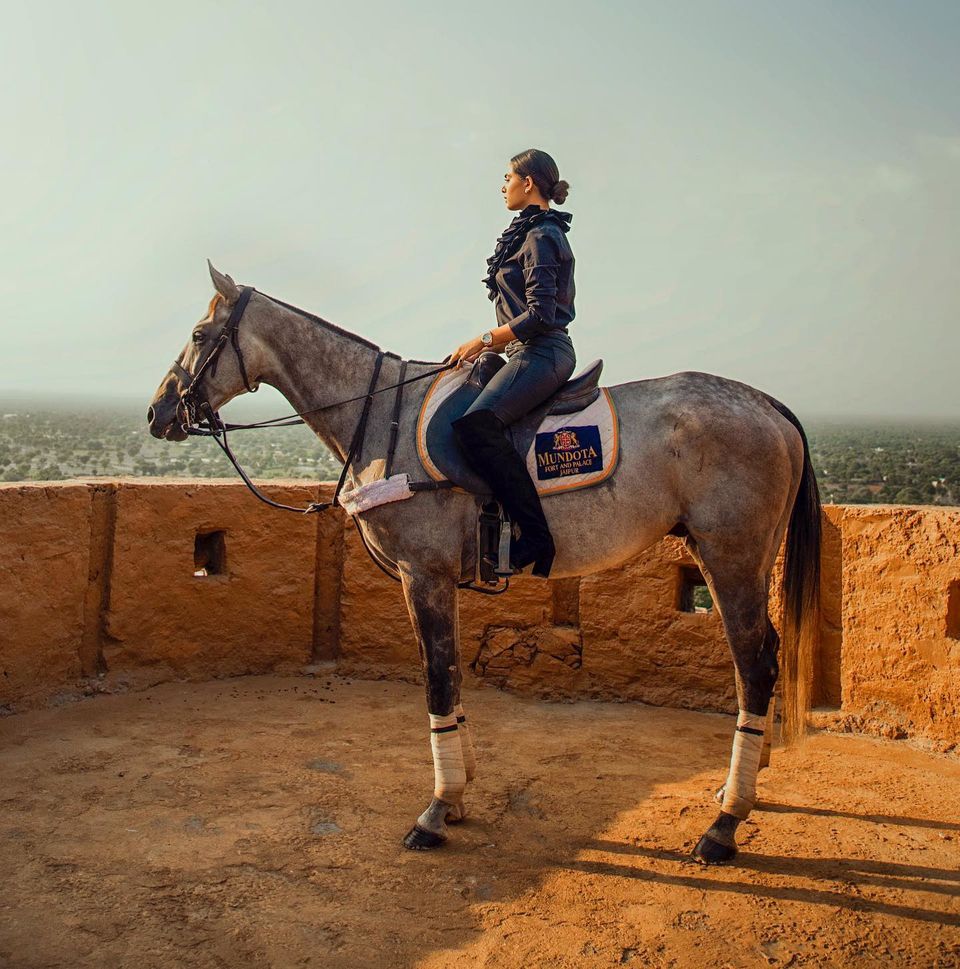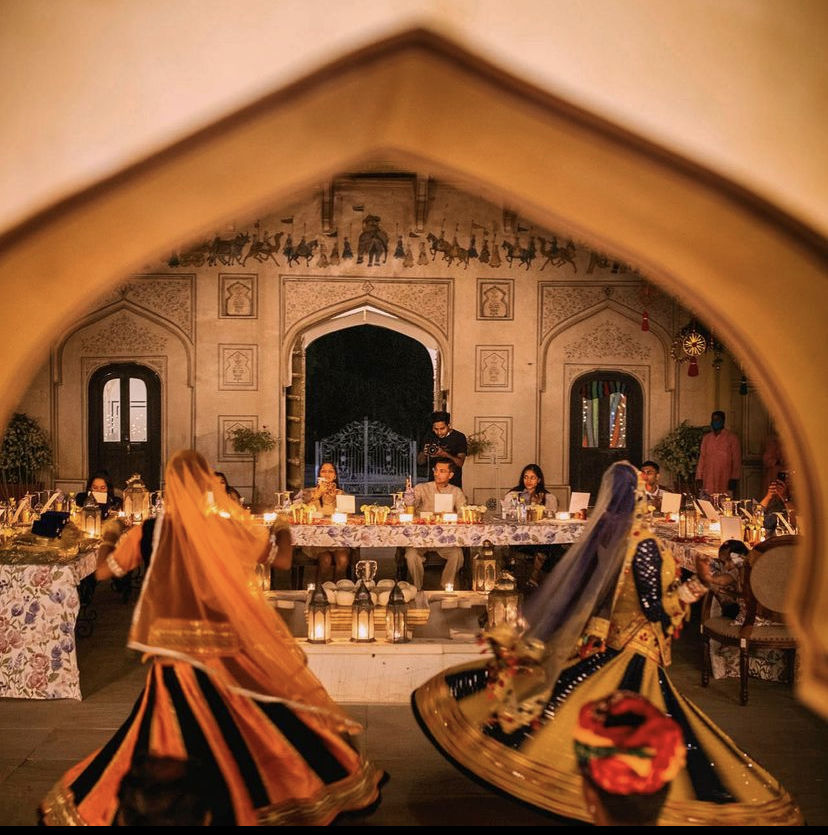 1. India's only active polo ground comes with with 80 stables housing some of the finest horses in India. The Mundota stables boast of over fifty English and Indian thoroughbred horses. Take riding lessons or if you are feeling ambitious you can enjoy a private polo match. This is an excellent and indeed a unique feature for riders and horse lovers!
2. Another exciting sport that is hosted at Mundota Polo Grounds is Camel Polo. Experience Rajasthan with these unique activities as you live like a Maharaja in real life.
3. Opt for a complimentary heritage walk in the Mundota fort to learn the history and culture of Rajasthan.
4. No trip is complete without sharing some laughter around a bonfire. And no better place than this to make such fond memories!
Picture perfect location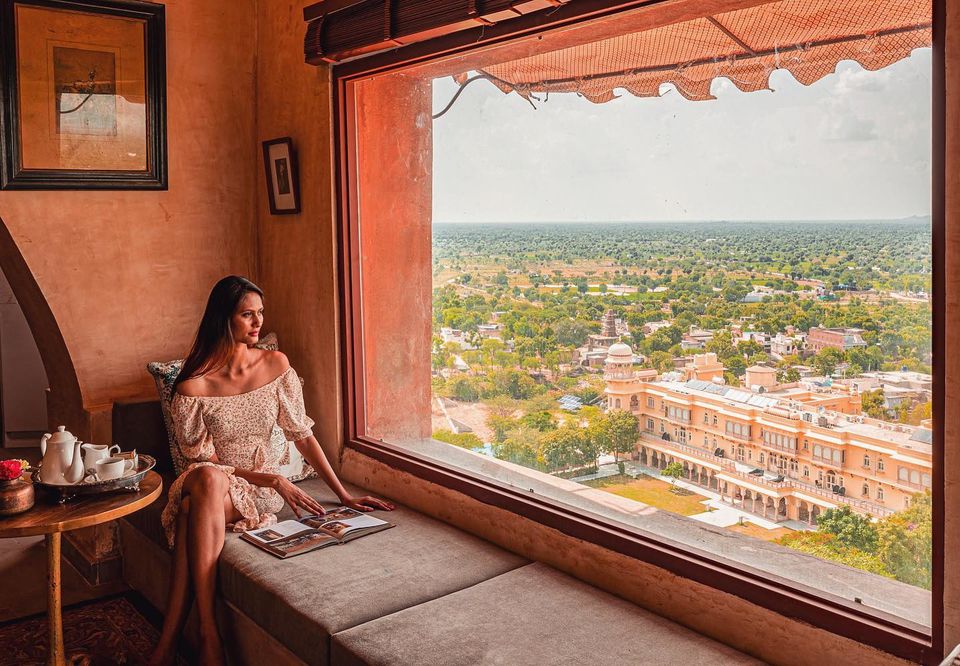 Mundota Palace is located only 30 minutes from the city of Jaipur and 65 minutes from Jaipur Airport. Discover this hidden gem with your loved ones and learn about the history with a glimpse of rural life. This venue is perfect to celebrate a private occasion, host a memorable wedding, or a corporate function.
Address: Village Mundota Mundot Fort and Palace, 303706 Pachār, India
Booking Details
Email: info@mundotapalace.com
palaceservices@mundotapalace.com
Contact No.: +91 966 060 5555
Cost: INR 13,000 approx.
So when are you planning a trip to Mundota Palace? Stay here with your family and friends and experience the best of Rajasthan! You will not be left disappointed for sure. Let me know in the comments below what are your thoughts, and if you liked this property.
Ready to travel for free? Earn credits and redeem them on Tripoto's weekend getaways, hotel stays and vacation packages after the pandemic is over!