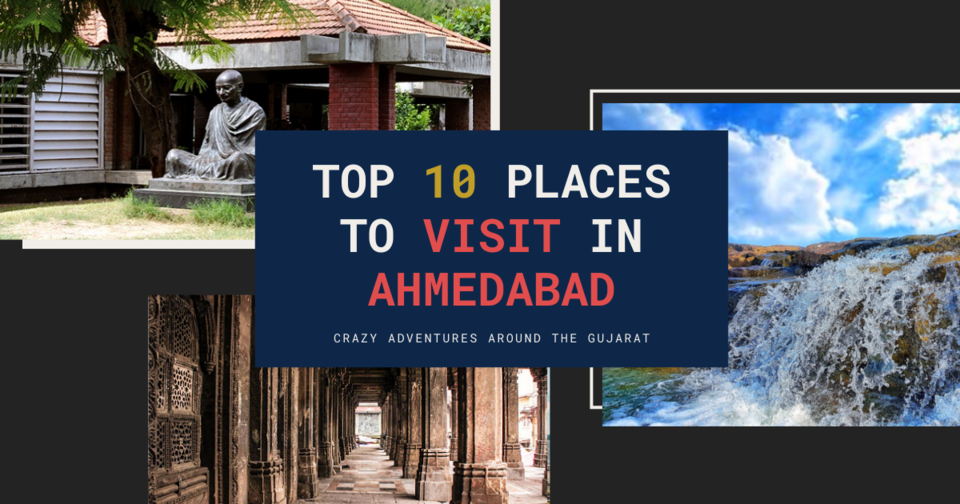 Do you plan to make the most of your vacation in Gujarat? Then it is a must for all the wanderlust alike to explore the grandeur of the city that extends beyond boundaries and forms a crucial part of Ahmedabad sightseeing. From the Sabarmati Ashram to the phenomenal Jama Masjid, the city that reflects the beauty of culture in India. Don't forget to check out these mind-blowing tourist attractions in Ahmedabad, Gujarat.
If you find yourself on a road trip in Ahmedabad, you can rent a car service with a driver then we booked Suvidha Taxi's safe and reliable car rental in Ahmedabad.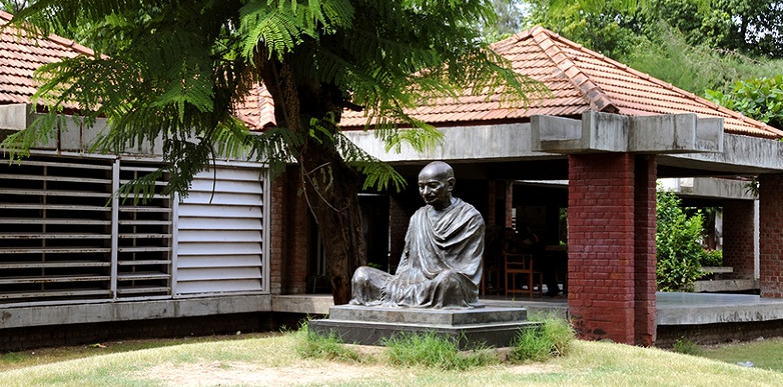 A Glimpse Into The Mahatma's World,
Sabarmati Ashram is one of the well-known tourist places in Ahmedabad and the best ashram in Ahmedabad. A number of Indian and foreign tourists crop to have a look at the reflections of the 'Life of Gandhi',his struggle, success and failures while struggling for freedom of India.
Built By: Mahatma Gandhi
Built In: 25 May 1915
Location: Gandhi Smarak Sangrahalaya, Ashram Rd, Ahmedabad, Gujarat 380027
Opening Hours: 8.30 am to 6.30 pm in Normal Days
Entry: Free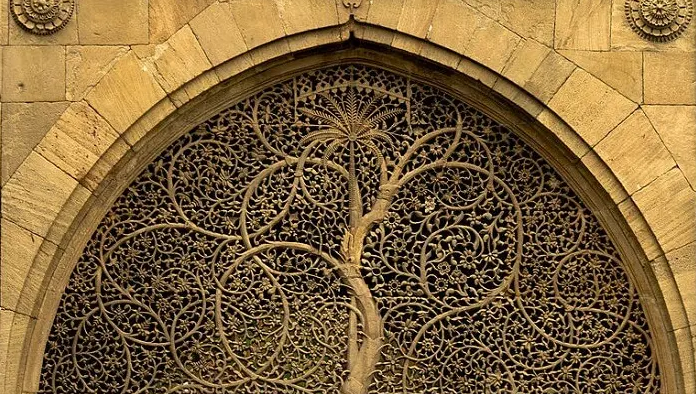 Grand Islamic Architecture,The Sidi Saiyyed Ni Jali was built in 1573 and happens to be one of the most popular mosques in the city of Ahmedabad. The architectural splendour of this structure has gained this place a lot of attention over the years.This mosque has beautiful stone lattice work windows (or Jaalis) along with stone slabs carved to imitate intertwined trees and palm foliage. The mosque is now under the care of the Archaeological Survey of India (ASI).
Built In: 1572-73 AD
Don't Miss: The intricate carvings and Jaalis
Location: Bhadra Rd, Oppo. Electricity House, Gheekantaa, Laal Darwaja, Ahmedabad,Old City, Gujarat 380001
Opening Hours: 7 AM – 6 PM
Entry: Nil
Unwind, Tucked snugly in a remote and offbeat location a mere 3 hours drive from the main city of Ahmedabad, this waterfall is one of the most beautiful in all of Gujarat. The milky white cascading water collects in a refreshing pool at the base and is perfect for a light and shallow swim to beat the heat. Since it is not popular yet, you'll only ever see a handful of avid travelers and adventure seekers hanging about in the day.
Don't Miss: The lush greenery surrounding the waterfalls
Location: Zanzari, Dabha, Gujarat 383325
Timings: Open 24 hours
Entry Fee: None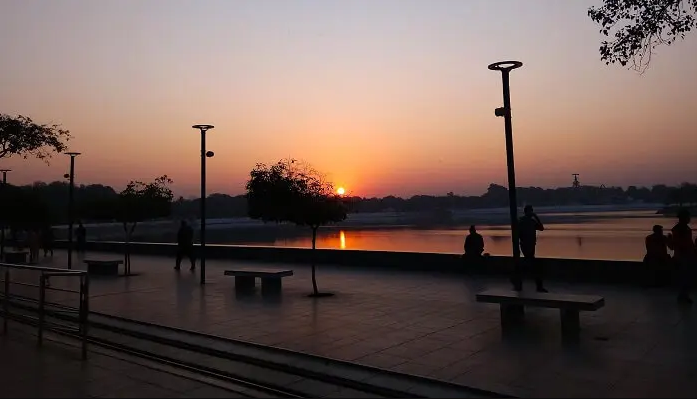 The Most Fun-Familiar Side Of The City, The Kankaria Lake is the second largest lake in all of Ahmedabad. Previously known as Hauz-e-Qutub, this massive lake was built way back in the 15th century and was only recently revamped in 2008.
Built In: 1451
Don't' Miss: Visiting the amusement park and riding the toy train
Location: Maninagar, Ahmedabad, Gujarat
Timings: 9 AM – 10 PM
Entry Fee: Rs. 10 (for adults) | Rs. 5 (for children)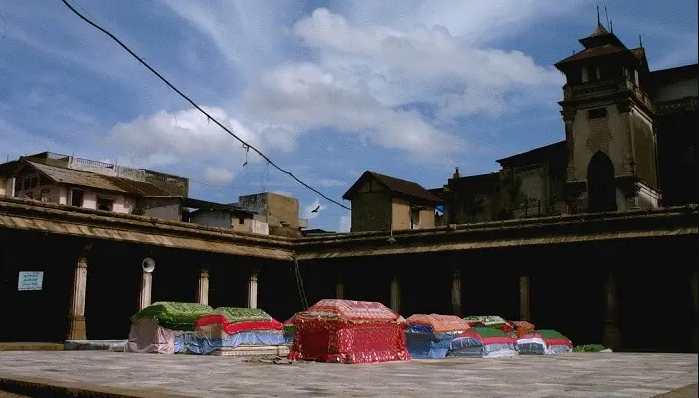 A Beautiful Vault For Beautiful Souls- season wise, The Hajiro is a cellar for graves of the queens of Gujarat affil of Mughal Empire. A sepulchre complex near Manek Chowk, it is one of the famous tourist attractions of Ahmedabad.
Don't Miss: The sepulchre and the architectural pattern of the complex is awe-inspiring. The approach road is spotted with numerous local shops good for memento shopping in Ahmedabad.
Location: Gandhi Rd, Manek Chowk, Khadia, Ahmedabad, Gujarat 380001
Opening Hours: 6 am to 10 pm
Entry: Free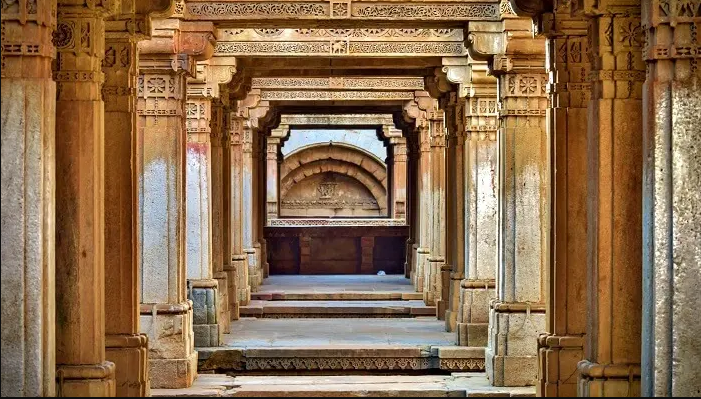 A True Architectural Wonder, Initially built to curb water crisis in and around the Adalaj village, the famous Adalaj Stepwell happens to be a magnificent piece of architecture in Ahmedabad
Don't Miss: The detailed carvings inside
Location: Adalaj Rd, Adalaj, Gujarat 382421
Opening Hours: 9 AM – 5 PM
Entry: Nil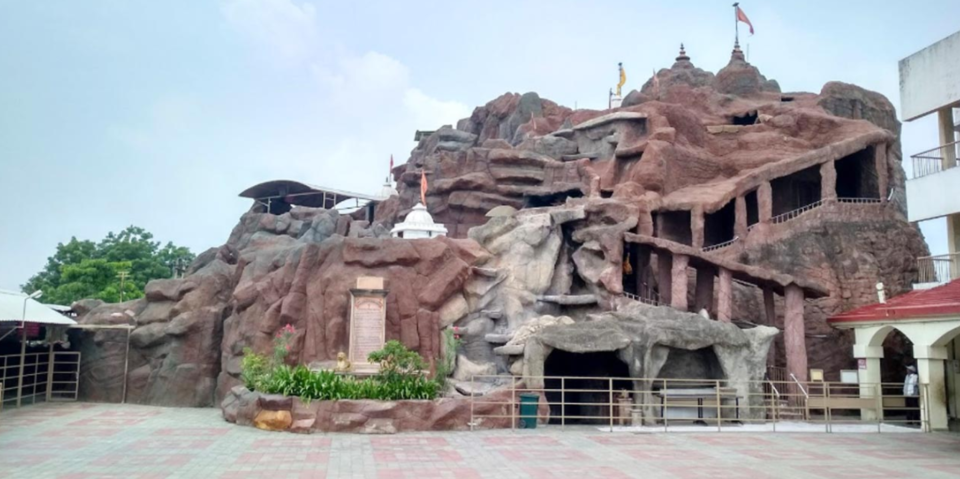 For Lifelong Blessings, Yes, even Ahmedabad has its own Vaishnodevi Temple! Situated on the Sarkhej-Gandhinagar highway Road, Ahmedabad's Vaishnodevi Temple is an exact and stunning replica of the famous temple in Jammu and Kashmir.
Location: Vaishnodevi Cir, Ahmedabad, Gujarat 382421
10) Sabarmati Riverfront: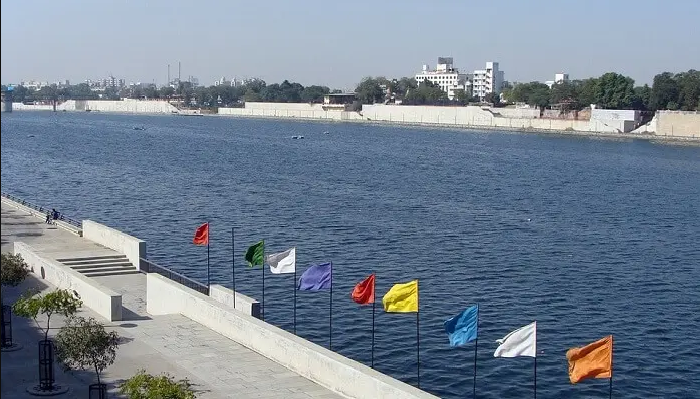 For A Relaxing Walk, You will cross the Sabarmati Riverfront a lot of times during sightseeing in Ahmedabad. It is one of the quaint points in the city where you can catch a break and gaze at the sluggish river for hours.
Don't Miss: Parks and plazas around the riverfront
Location: Sabarmati Riverfront East, Laal Darwaja, Ahmedabad, Gujarat 380001
Opening Hours: Open all times
Entry Fee: None
6) Manek Chowk: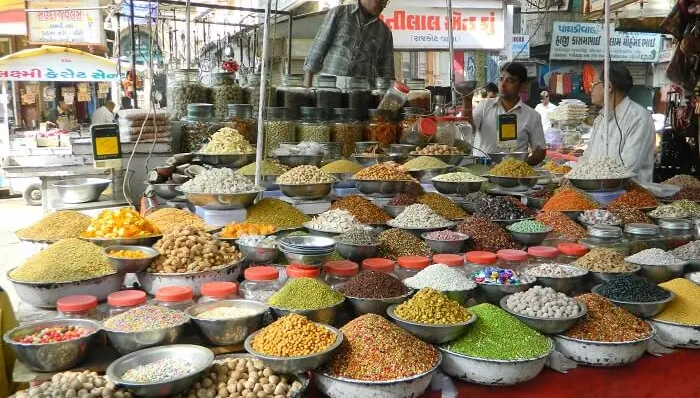 The Three-In-One Market Square-total market even foodies related,Set right in Old Ahmedabad, the Manek Chowk is a busy city square surrounded by historic structures and bustling markets. The chowk plays three different roles in the day – of a vegetable market in the morning hours, a bullion market in the afternoon, and a joyful street food hub in the evening.
Don't Miss: Snacks like pav-bhaji, dosa, sandwiches, and kulfi
Location: Near Bhadra Fort, Ahmedabad, Gujarat
Opening Hours: 6 AM – 2 AM
Entry: Nil
9) Philatelic Museum: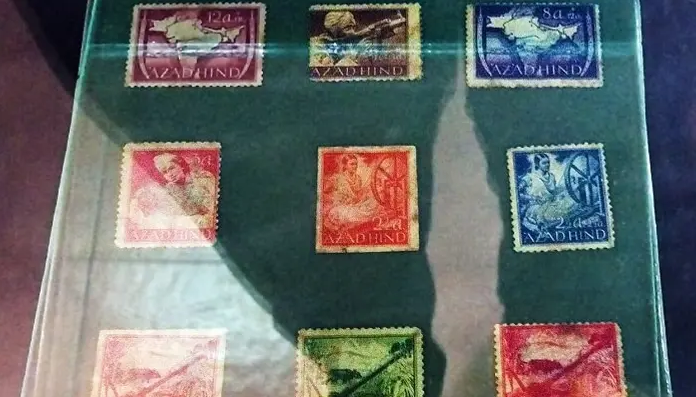 A Stamp Collectors' Dreamland, Among the most unique places to visit in this city is the queer Philatelic Museum of Indian Stamps which houses a rather large collection of rare and unique Indian stamps.
Built In: July 6, 1968
Don't Miss: Stamps of various kinds
Location: Kocharab, Paldi, Ahmedabad, Gujarat 380007
Timings: 10 AM – 6 PM
Entry Fee: None
There are so many places to explore in Gujarat to know more visit here...Tourism in Gujarat