Lush green grass, deep blue sky, floating clouds covering the hills and the scenic beauty you can find only in wallpapers is how I would describe Kheerganga. It is approximately 50km from Kasol (Himachal Pradesh). It is believed that Lord Shiva meditated here for 3,000 years. On the top there is a pool of warm spring water which is considered to be holy and the village is named Kheerganga after this pool.
The trek to Kheerganga starts from Bharsaini. You can take a cab up to Bharsaini and after that you got to trouble and unease your legs a little to reach this beautiful site.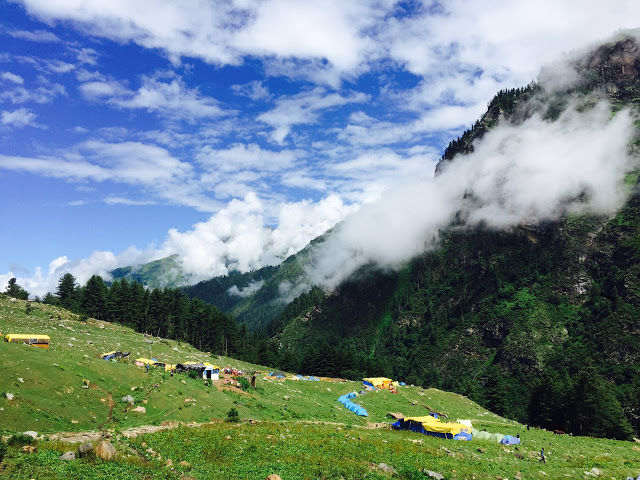 Reaching Bharsaini
You can easily book cabs from kasol to Bharsaini, the distance is approximately 40km. It is around one and half hour to two hours drive. Fare estimate is between 900-1100 bucks. Or you can board a local bus from Bhuntar upto Bharsaini. From Bhuntar, its almost a 4 hours journey and via bus the fare wont be more than 100 bucks. Incase you are coming from Delhi, a 12 hours journey trailing a 12km strenuous trek is not a prudent option. It is better that you relax and explore kasol the first day and leave for Bharsaini the next day.
It takes 5-7 hours to finish the trek, so try to start early in the morning so that you reach kheerganga timely and enjoy the view and dip yourself in the hot water spring which closes in the night.
Once you reach Bharsaini, you will see lot of backpackers strolling there and crossing the bridge. Incase you are a novice, you may follow any of the groups or you can hire a guide. I would suggest that you walk by your own and follow any of the groups thereafter because there is nothing like 'you will get lost' there. So, lets walk and see some adventure!
The Trek
Lets workout now! The first half, upto Rudranag village is plain walk walk and walk. Comparatively easy than what is coming for you next! The track is narrow with rocky hills on your left and a gorge on your right with deadly gushing Parvati.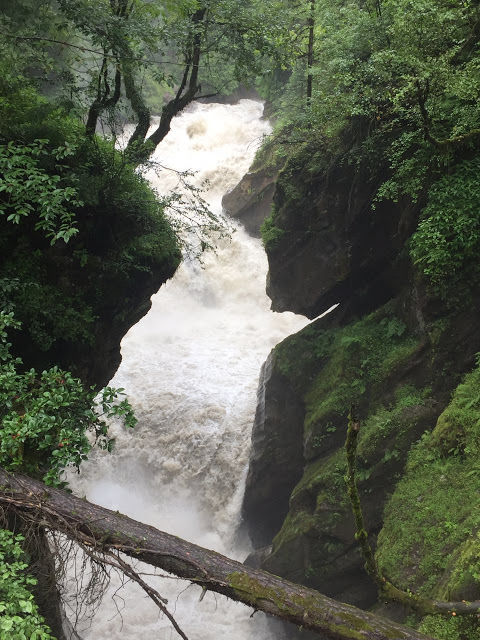 You will see lot of greenery all along your trek and cannabis (Marijuana) bushes growing anywhere and just everywhere.
You will see lot of refreshment points till Rudranag village. You can sip cha and enjoy magi and chew on your favorite chocolates while you sit and relax there. Also, on your trek, you will come across lot of bridges and waterfalls. Entire trek is along the Parvati river which has a thunderous noise of its tremendous flow. This trek is so much fun and adventure. You gonna love it!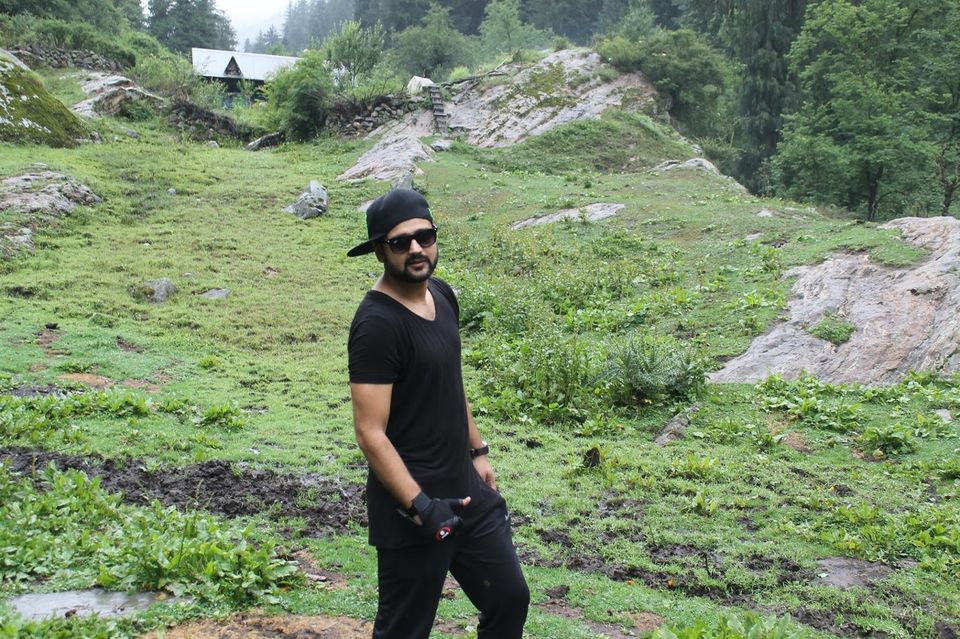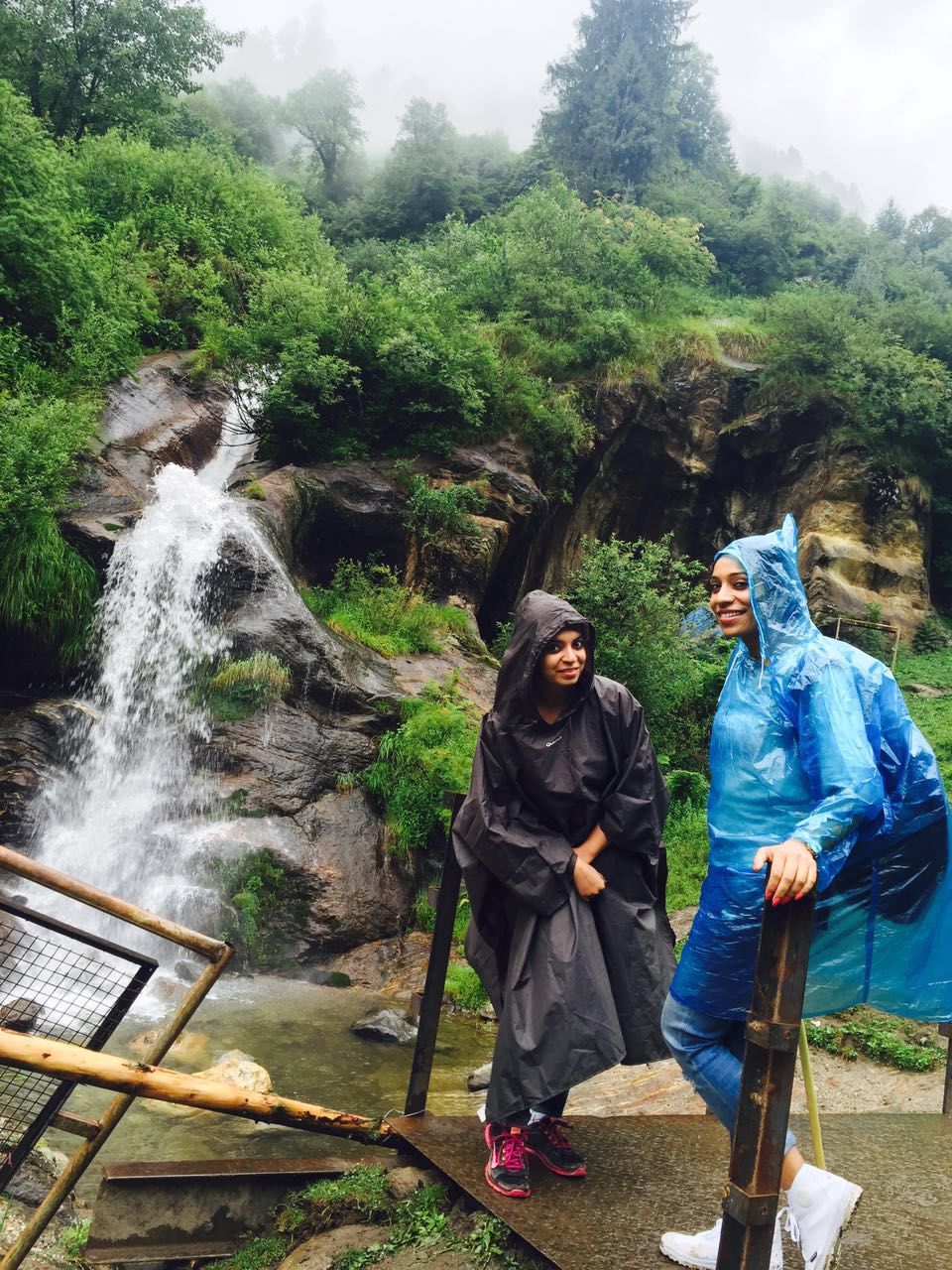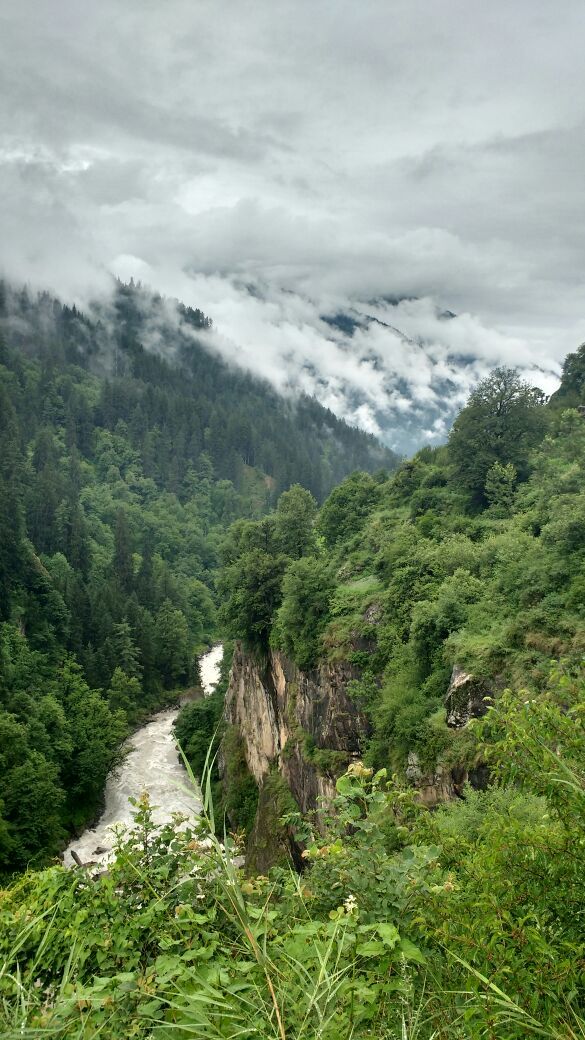 Once you cross Rudranag, the trek will take you to a next level now. It is more challenging and more elevated. All lunges and squats you have done in gym gonna pay you well right here.
I visited in monsoon. It was slightly showering while I trekked and the path was all wet, muddy and slippery. But then even when it is not raining, this place has so many waterfalls which keep the track muddy and slippery. Make sure you have good quality trekking shoes so that you don't slip stepping on mud and mule dung.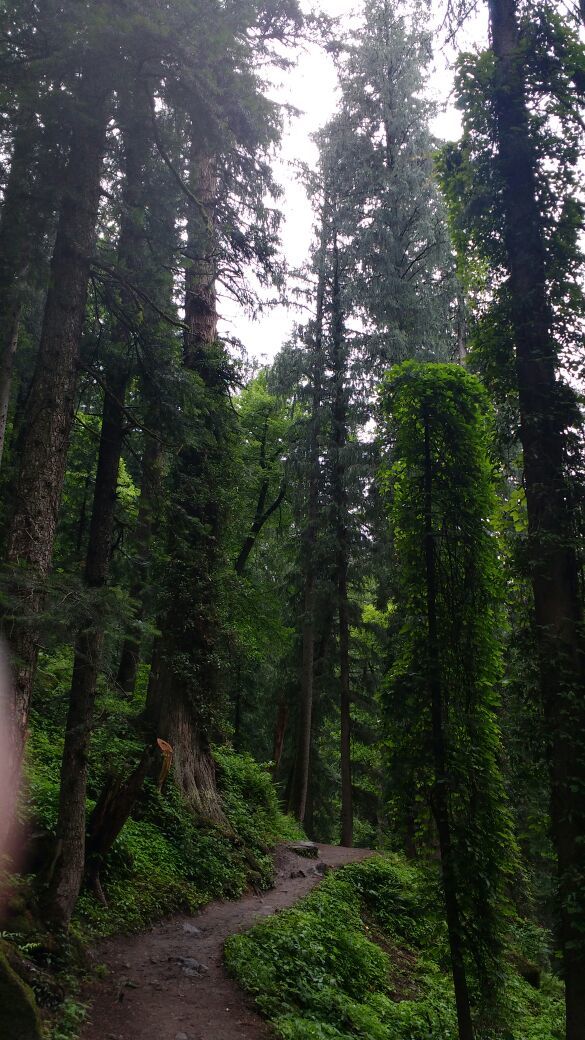 At any point where you feel you are running out of breath and its enough of climbing, you can always halt for a minute or two, sip some water, take selfies, ease your legs and start again...
Greenery, river, clouds, hills, trust me its not that difficult to walk along with the nature. Keep your backpacks as light as possible. Keep only the mandatory items like, a spare set of garments that you will wear next morning, a towel, toiletries (pouches) and a water bottle, thats all. Hey ladies, no matching footwear please!
Kheerganga
Finally, now comes the treat for your eyes. After all that struggle finishing the trek, the tranquility welcomes you. This picturesque beauty will delight your eyes and soul. The trek, your workout, your creaky calves and achy legs are all worth it!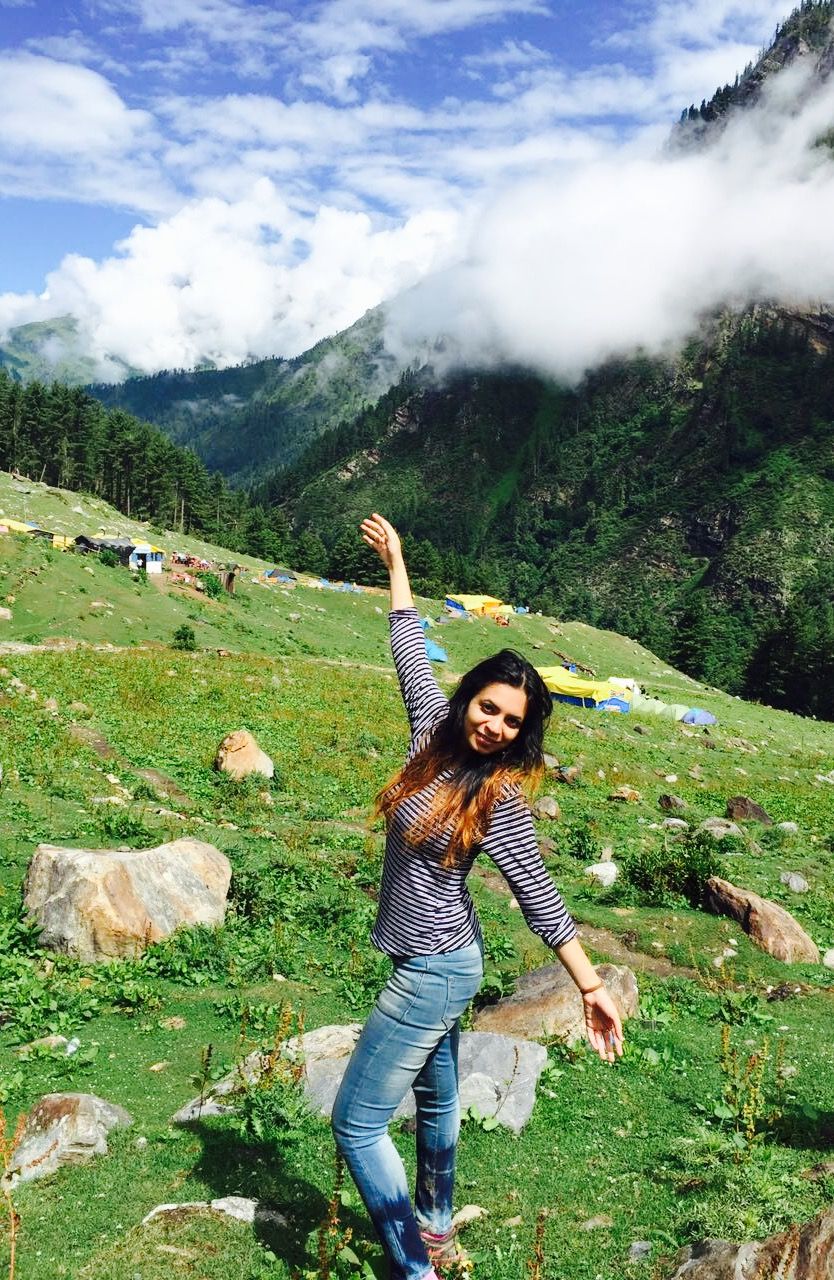 You can sit or lie down on the grasses and rest for sometime. After that, go to the hot spring pool on the top and immerse your body in the holy water. Trust me it is so relieving that you will not feel like coming out. The pool closes around 8pm, so make sure that you reach up on time and don't miss bathing in hot spring.
Staying at Kheerganga is not a problem at all. You have umpteen options to choose the tents/camps you would wish to stay in. Fare estimate is between 150-500 Bucks. There are 3-4 Refreshment points there where you can take your meals. The rates are reasonable. So you can dine and stay in Kheerganga and leave for kasol the next morning after having your breakfast.
Walking downhill is comparatively easy and you can reach Bharsaini in 3-5 hours.
Happy Hiking!