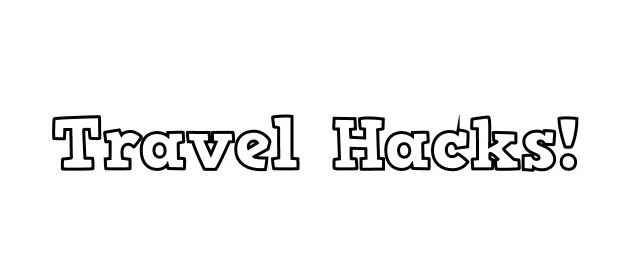 1) Take a Rucksack instead of suitcase. Ditch your ordinary suit case to carry your clothes and get yourself a rucksack. Rucksack is easier to carry, is a single unit and has a lot of space.

2) Roll up your clothes. Instead of folding your clothes up, roll them. It will save your lot of space and it will always be easier to pull them out whenever required.
3) Take garbage bags everytime. Take a few garbage bags with you. They can be adjusted anywhere and do not occupy space but they are really helpful in carrying your stuff during rain or throw litter into.
4) Afraid of loosing your gadget accessories? Accessories such as phone charger, earphones and power banks are difficult to handle. Put them in a sock instead of keeping it loose. This will not just keep things at one place but you will also remember where you kept them.
5) Use Tic-Tac containers to put stuff. I use this to keep my memory cards as I am prone to lose them. You can put stuff like safety pins, rubber bands or any small object you are carrying.
6) Charge your gadgets through other electronics. There often comes a time when you need to charge you phone or camera and there is no power socket available. Charge your gadgets through TV or USB powered devices.
7) Put a barrier to used clothes. Managing used clothes can be irritating. Use a garbage bag to keep your used clothes. Put clothes in clothes like sock in sock to avoid that foul smell and keep them together.
8) Make an introductory selfie video wherever you go. Make a selfie video telling about the place and weather. It feels great to watch those after a few months and are a great way to remember them.