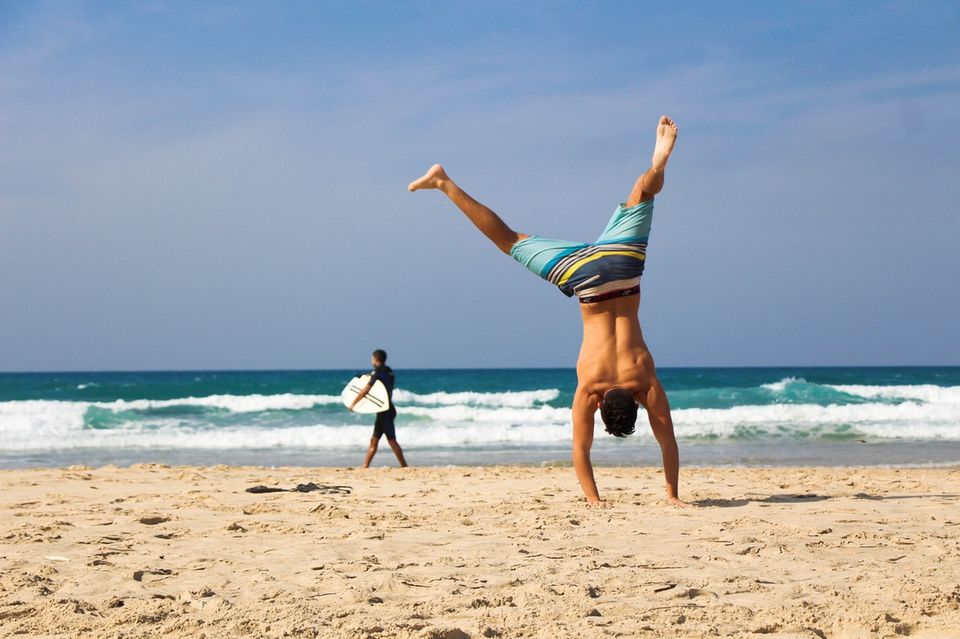 I've had friends recommend it to me. Even colleagues and cousins would vouch for it. They'd all tell me how travelling is the best therapy when it comes to moving on. Even though I never understood what the hype was all about, I soon found myself giving in. One fine day, I finally ended up travelling in order to heal my wounds. The only difference in my case, however, it was to get over a job!
Travelling upon quitting my first job ended up being the most enriching experience I'd ever have. Not only did I felt like a bird let out of its cage, but I also ended up having a clear mind like never before. Eventually, I did end up travelling post a breakup as well but alas, even that could not match up to this beautiful feeling. Ever since then, I have made it a habit to set off for a holiday in the period between leaving a job and taking up a new one. From all my memorable experiences, here's what this practice taught me and here's why you should do it too!
Time to move on!
First and foremost, travelling upon quitting a job promises the ultimate bliss because nothing beats the satisfaction of letting it all out while exploring a new place. Picture this—you're wandering about in a beautiful place, without having to worry about going back to office politics, working weekends and stressing out over meetings. Trust me, it is the most beautiful feeling ever! You might consider going on a bar crawl or lazing about aimlessly for days at end, but there is nothing that comes close to the liberation that travelling offers in such a case. Hands down, the best way to beat those piled up blues and celebrate your freedom!
Embracing the glorious present
One of the most important reasons why you should definitely take a vacation on quitting a job is because this is the only time when you can actually relax. No matter how good your next job is, there will always be a set of obligations. Take this vacation only because you can take one without seeking permission from your manager, having to deal with HR and checking office mails while travelling! Go out, explore, party, let yourself loose, embrace your own company and always make it a point to be at your free-spirited best.
Soul searching time
If you're someone who's quit a job without knowing what to do next, a holiday could well be the most helpful experience for you. A disconnect from mundane daily routines can actually work wonders and give you an opportunity to look deep within. Travel on a tight budget, if need be, but do as much as you can—you never know what or who inspires you to find your calling and helps you realise what to do next.
Planning for greater things aheads
Travelling post quitting a job can also lead to a lot of introspection. Use time in commuting on things such as identifying where you went wrong and how you would correct yourself with the next opportunity. Introspecting and overburdening yourself with needless thinking are two very different things and one should completely refrain from doing the latter. Enjoy your trip and explore the destination inside out but keep out some time for some basic planning—something that can really help you in the long run.
I won't shy away from admitting that planning a post-resignation vacation can be quite a tricky task. Thankfully, to ease things out for you, here's a quick guide on what all you should keep in mind while planning such a trip:
Managing that oh-so-important window
Switching jobs can be really stressful and planning a holiday in the middle of all that running around with formalities can get to you. However, if you manage your shift in such a way that you get a good enough gap, it all becomes a cakewalk. Make sure you plan your new joining date in such a way that you get enough time to unwind. Yes, companies do look for immediate joining but be honest to them and tell them you just need some time and I'm sure they'll understand!
Whom to take the holiday with
Going solo, inviting bae along or taking your family out on a much needed break—the options of taking a post resignation holiday can get quite confusing. Each of these ideas come with their own set of pros and cons. Therefore, the ultimate advice would be is to do what your heart says because to each, his own. However, avoid planning a trip with your now ex-colleagues. Remember, it's your moving on phase and going back into the same mental space that you're trying to escape will never make sense.
Where to go
Picking the right destination becomes as important as deciding whom to take the trip with, if not more. While zeroing in on a place for your post resignation trip, make sure you do your research well. Read up travel blogs, user reviews and ask around in your group and go for a place that maintains a good balance. You wouldn't want to go to an overcrowded, touristy place and miss out on the peace of mind that you're seeking from the trip. On the other hand, going to completely remote place might also not be a great idea, especially if you're travelling alone.
How much to spend on such a post resignation trip
Budgeting a post-resignation trip can be quite tricky, to say the least. If you don't have an offer in hand yet, don't let that come in way of you setting out. Cut down on expensive accommodations and opt for hostels, take public transport and avoid expensive flights—remember, you can always have the time of your life without shelling out big bucks. On the other hand, if you've already taken up a huge offer, go all out and treat yourself to world class luxury!
All hail positivity
If you're someone who's left a job and don't have an offer at hand, there's a high chance that a trip like this can often come across one filled with stress. However, worrying about what will happen next throughout the vacation will lead you to only wasting your time as well as money. While the concern is quite natural, it is also important for you to clear your mind out first. Once that happens, things will automatically fall into place and you'll be able to start afresh!
What is the most therapeutic travel experience you've ever had? Write in here and share all your travel tales with the Tripoto Community. And while you're at it, make sure you head over to our YouTube Channel for some insane travel videos that will fill you up with major wanderlust.