Started off at around 1030, with a target to cover the distance of around 160 kms from Kolkata by afternoon. Took NH 2 for the initial 90 kms and then took NH 114 . NH 2 is four lane and the drive was smooth and comfortable. But NH 114 is two lane and crosses many small villages on the way. Stopped for lunch at a roadside no frills restaurant. Had pure Bengali food. Tasty and cheap. Headed straight for The Famous Saturday Market or Sonajhuri Haat as it is called out here.  A visit to this part is incomplete without a visit to the market.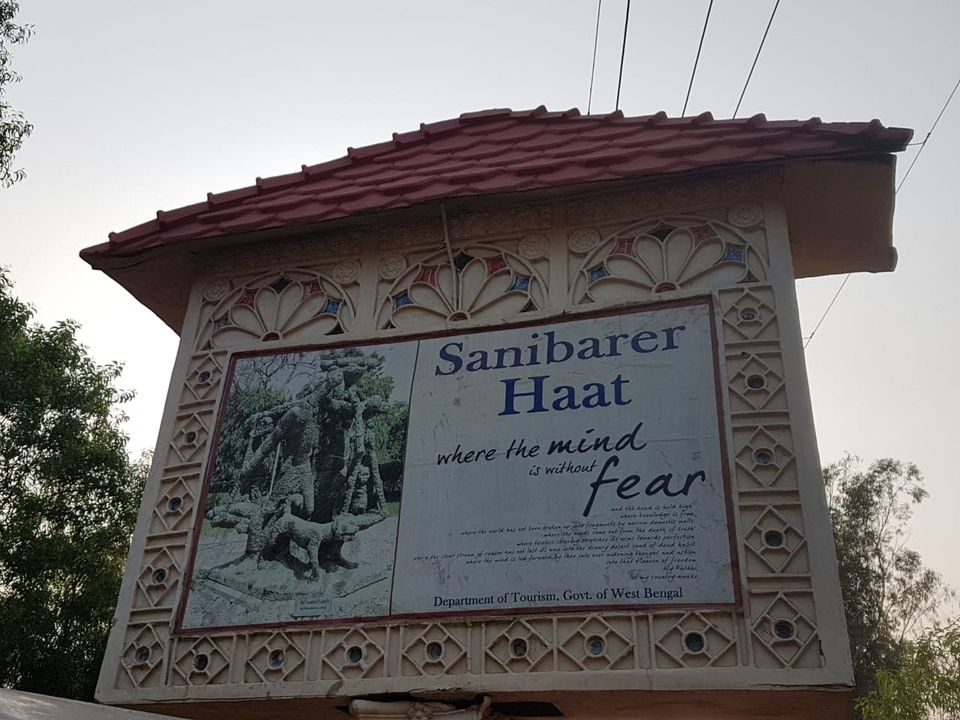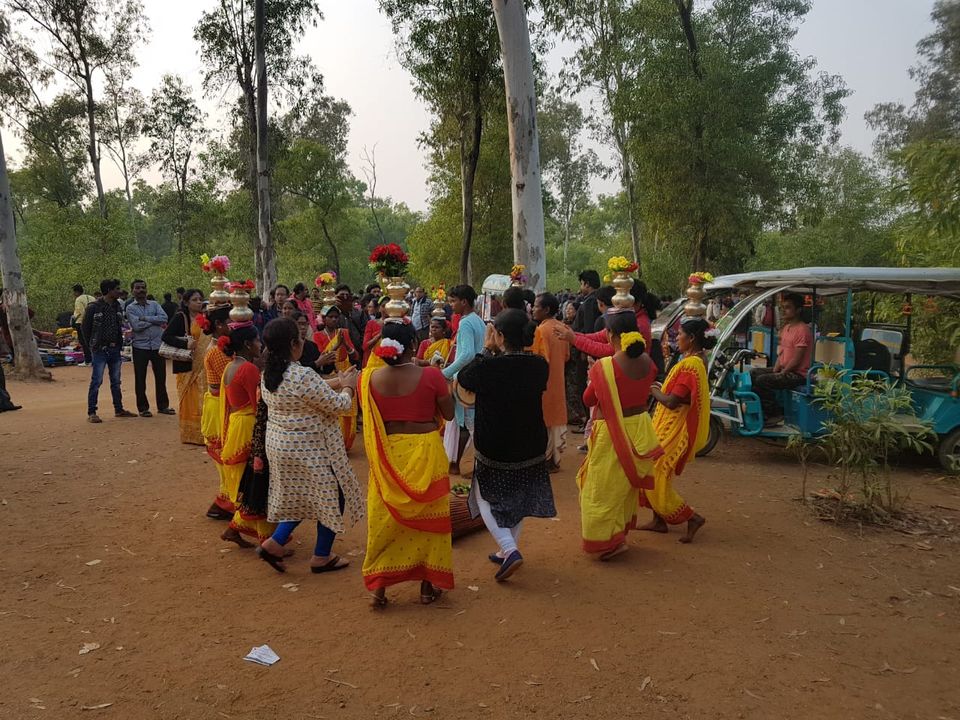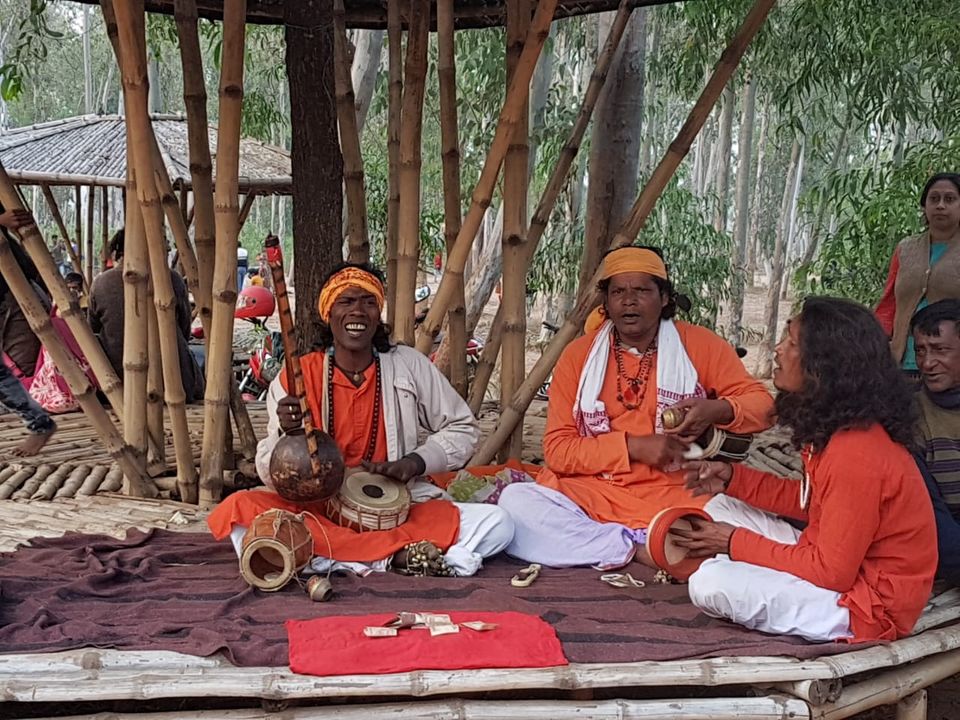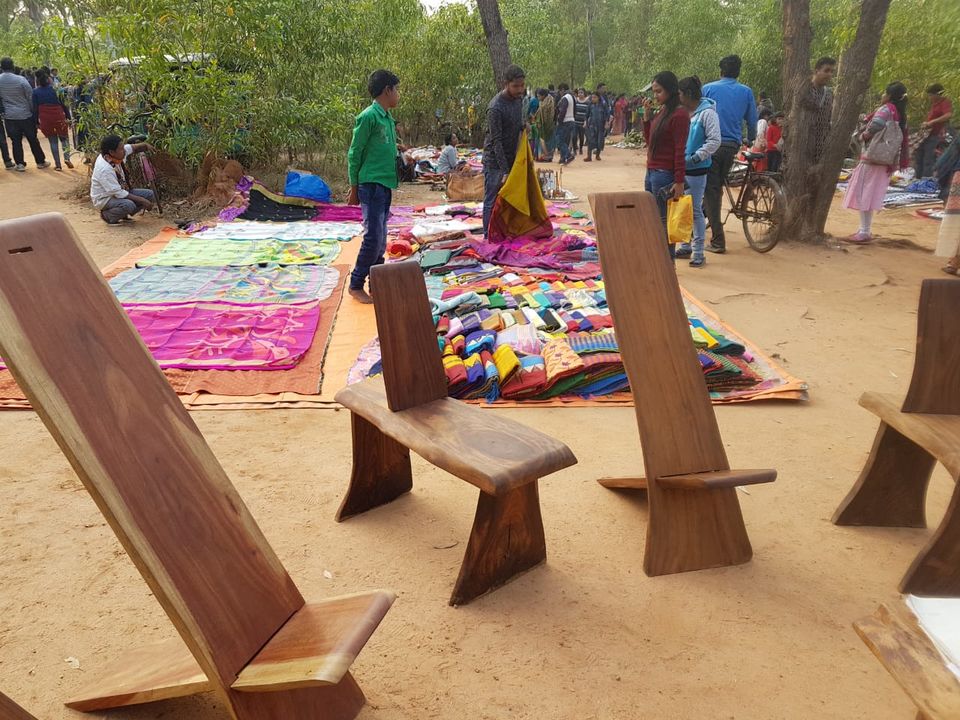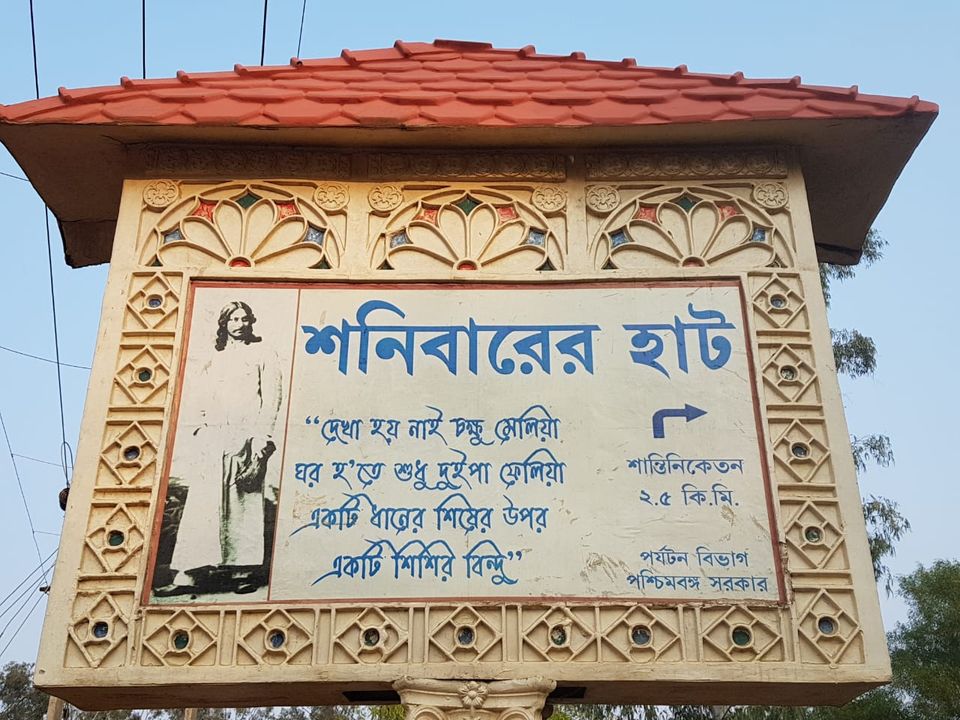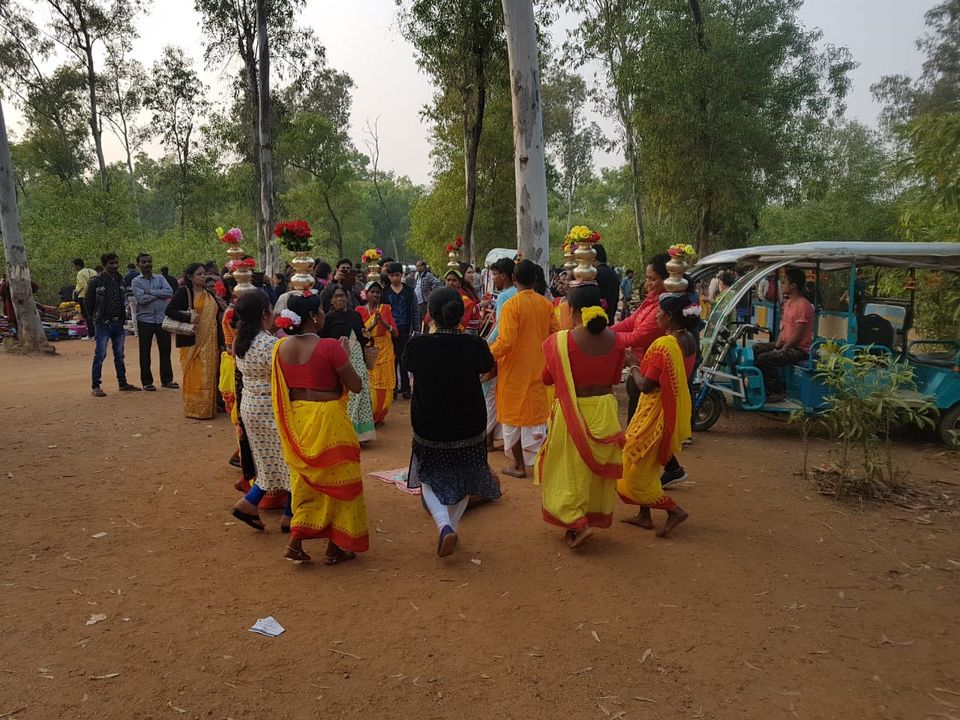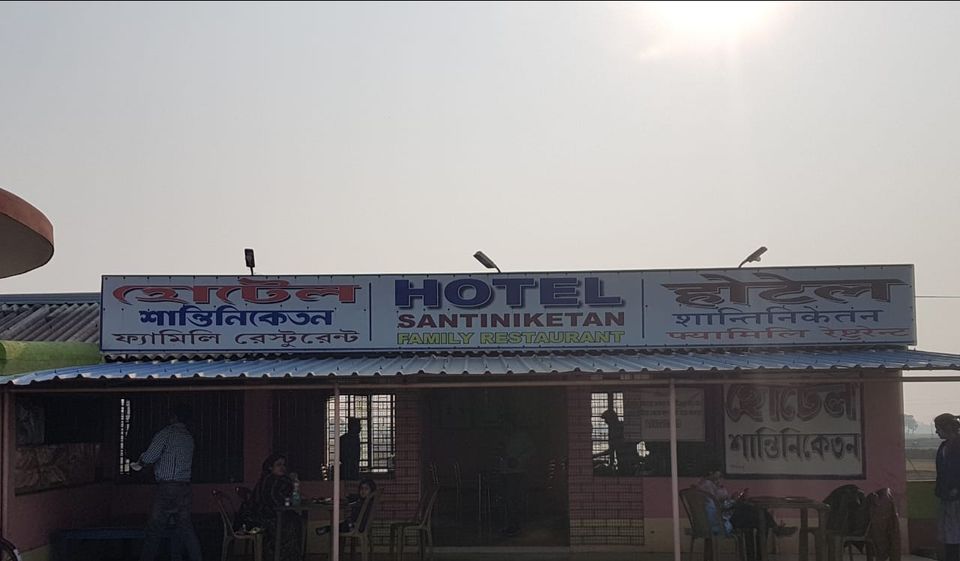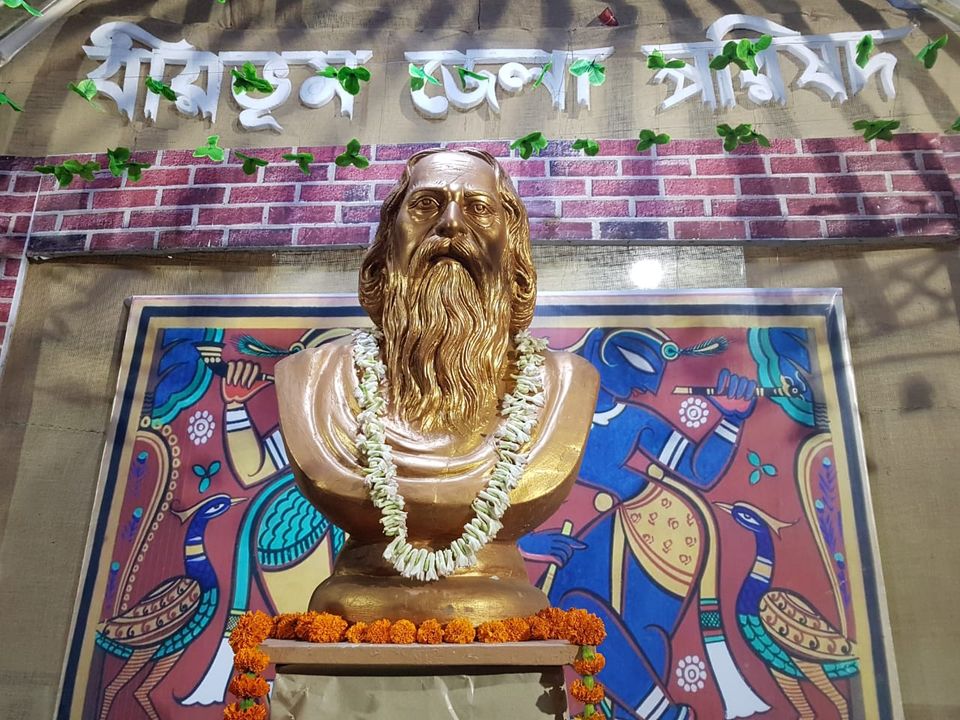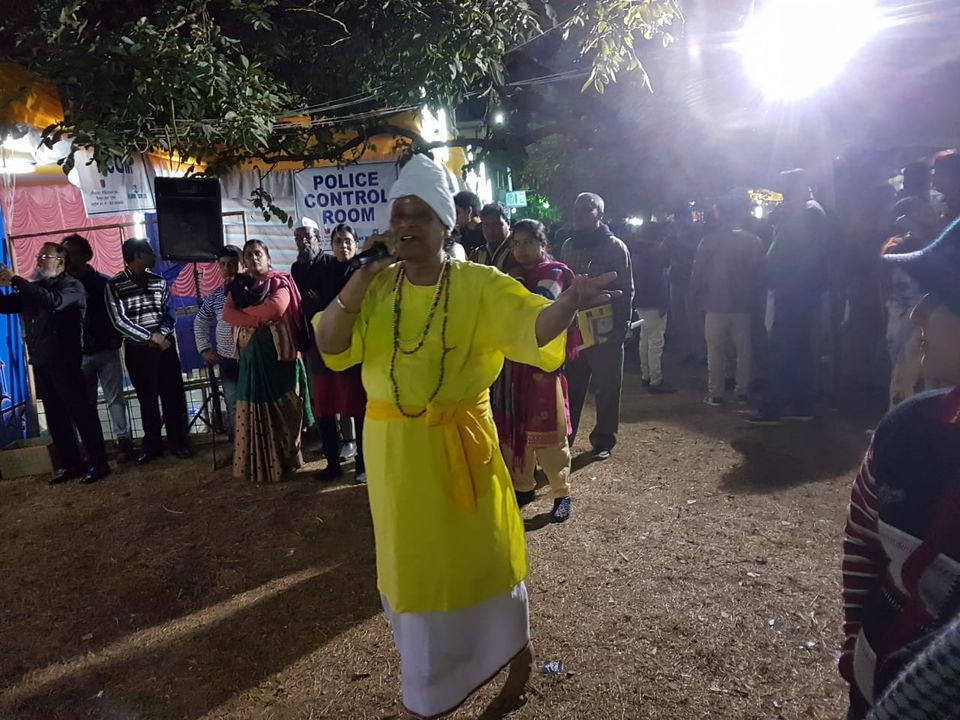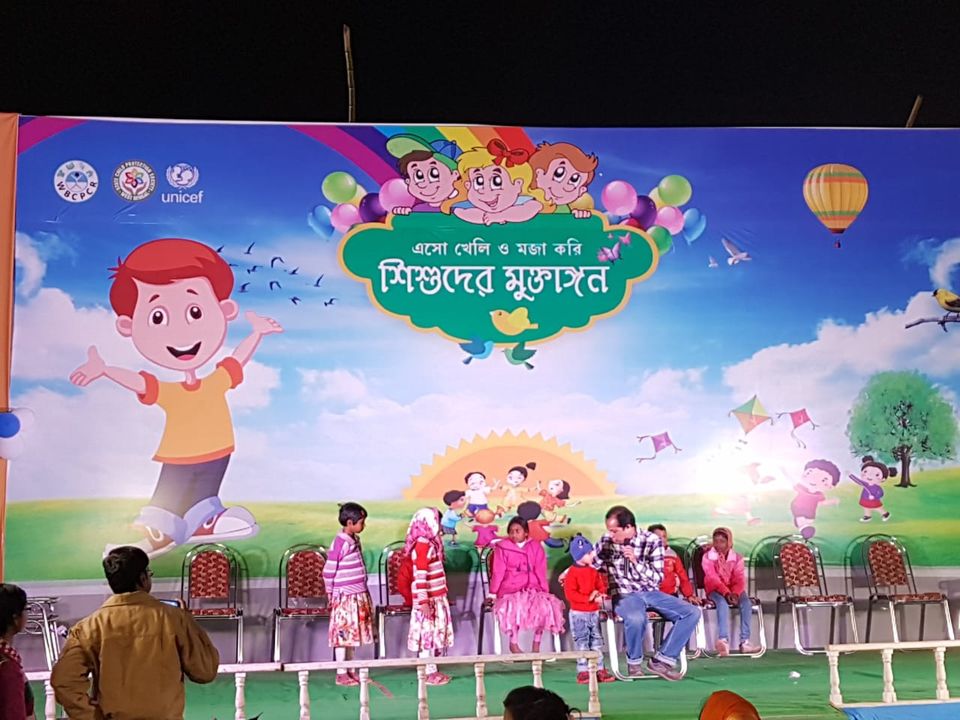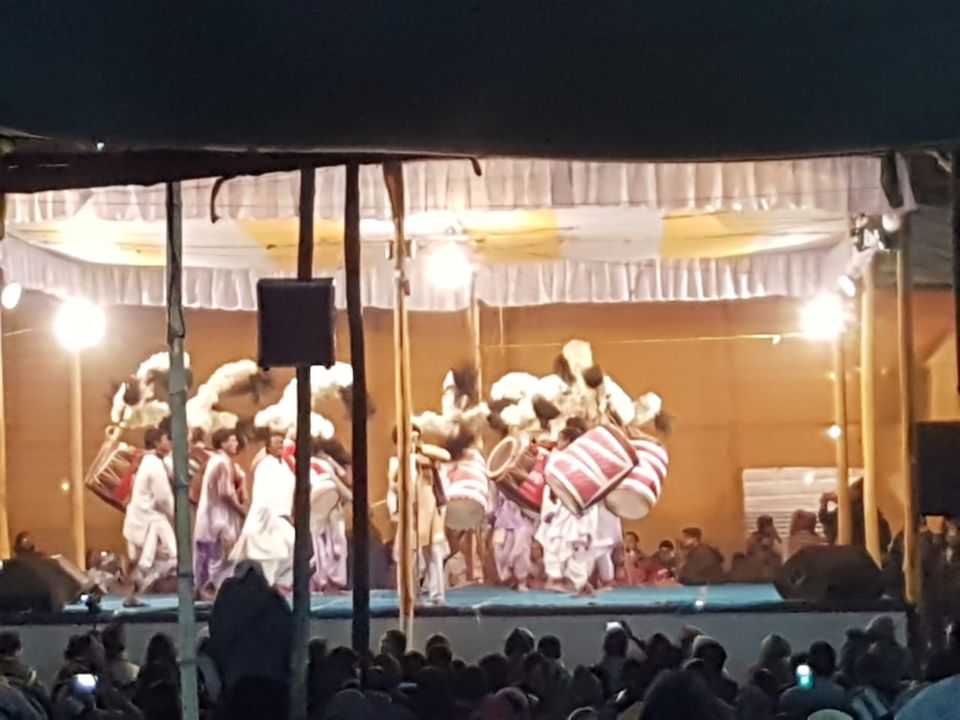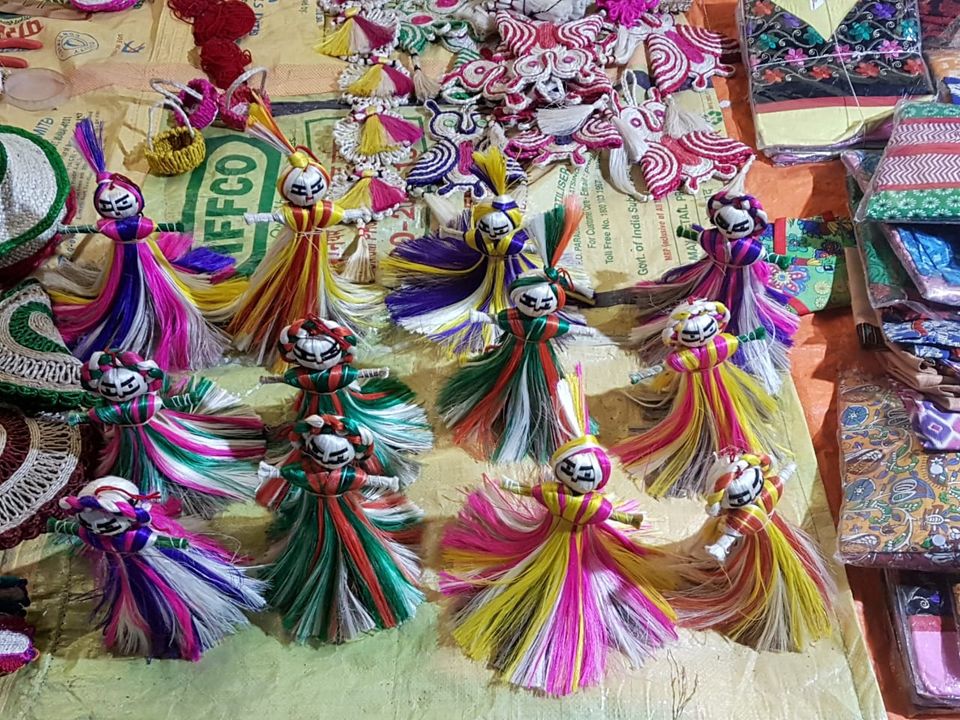 This time of the year is all about Paush Mela in Shantiniketan. Tourists from all over the world comes down during this time of the year to witness one of the most famous fair in West Bengal. Certain things to keep in mind while planning for a trip during the Paush Mela are :
a) Need to book accommodation well in advance. There are many guest houses and homestays. There are few listings in AirBnB too.
b) For local transfers electric rickshaws or 'Toto' as it is called here is best option if one is not having personal car.
c) One disadvantage is there is no special facilities provided for aged people and as all modes of transports are bared from a distance of 2 km away it is quite hectic for aged people as the fair itself is quite big.
d) Most memorials in and around Visva Bharati campus is closed during this period.
In the morning started off for Prakriti Bhavan, an unique nature museum. It displays impressive natural sculptures in driftwood, dry wood and stone.
Time : 0900-1700
Entry: Rs. 20
Camera: Rs. 20
My next stop was Amar Kutir an organisation founded by freedom fighter Late Susan Mukhopadhya. Amar Kutir is a cooperative to rejuvenate and develop rural handicrafts. The place boasts of good leather products.
From there drove straight to the Paush Mela ground as that was always the main attraction and as it was my last day at Shantiniketan wanted to soak in as much as possible.