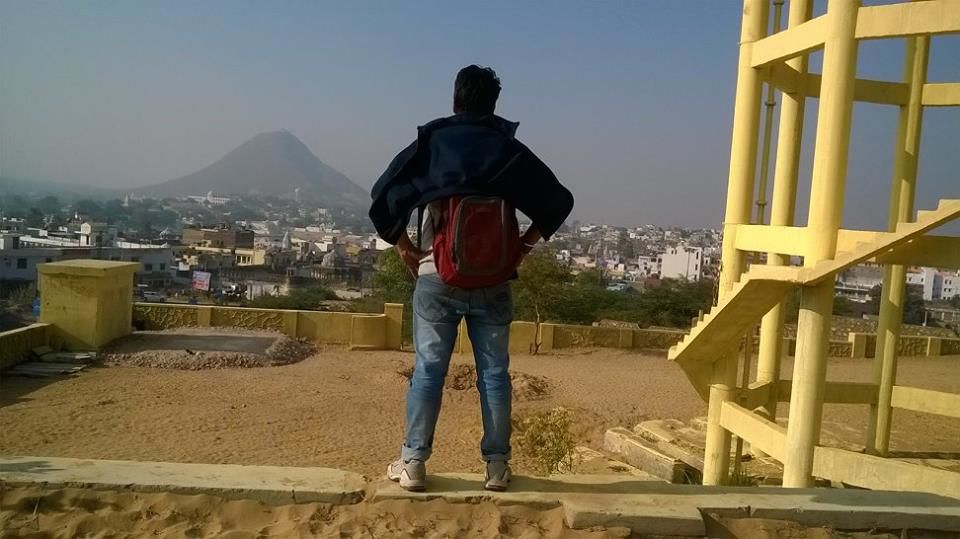 It was  the day of Friday....... that was my last exam in the evening shift, I actually didn't have any idea about  answers so i decided to go Ajmer and Pushkar. But i had only 500, so i chose to go by train without ticket.
After exam i suddenly went to my room and took my bag along with 500 bucks to grab my college bus so that i can save my money up to  railway station.Then i found there is no train route for ajmer, so i caught train for Agra. I reached there at 11:00 pm then i found there is a train after 15 min...i ran towards the  train as fast as i can and what i saw that was disasterous.. the general bogie was full packed at that time i thought of quitting my program.. but then i saw the huge chaos was running towards the luggage bogie so i also chose that way to complete my trip.
That was the most hazardous condition for me , i sat on the floor with a company of more than 100 people then a TC came to us asked for the tickets but by the god grace i saved myself anyhow. at 4:40 i reached Ajmer station in a completely f##*ed mode. My legs were not working i was totally out ,then i took a cup of tea and some snacks to boost my energy level.
after all of this i went to DARGAH SHARIF during the first NAMAAZ of the day, that was impeccable and i loved that feeling, dhai din Ka jhopra is good thing to see with mesmerizing anna sagar lake, the view is amazing. Then i moved to Pushkar, i found desert in pushkar which is the starting place of Thar desert. The soothing and mesmerizing  voice of birds near the ghats relaxed me the most and there is an amazing market in the pushkar to visit and taste some good food of Rajasthan.
After visitng almost every place i checked my pocket and still i had 300 rs so i decided to go by bus because i was totally exhausted. And like this i completed my trip in just 35 hrs without any knowledge of parents and friends. That was amazing experience and everyone should visit these places once. Keep traveling. 
Sachin