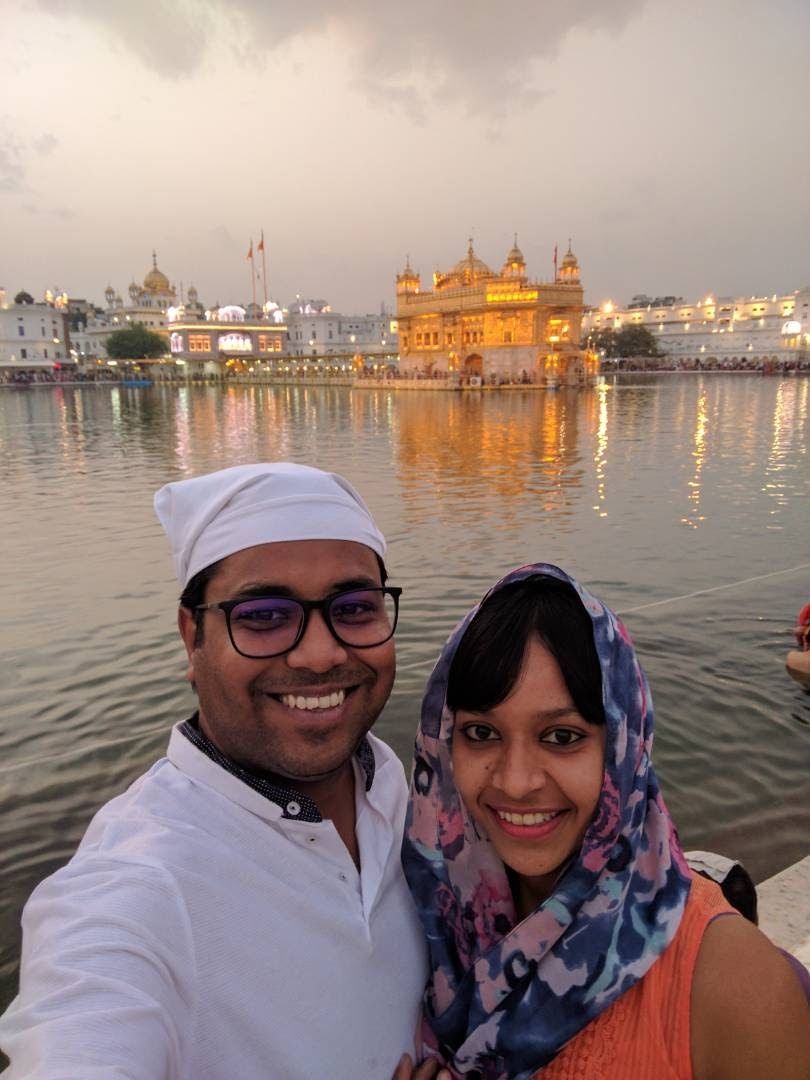 Landed Amritsar around 12:30 p.m. Our cab was waiting at the airport.. we headed straight to Wagah border.. On way we had the most delicious Makai ki roti and Sarso ka saag.. Reached border area around 2:30p.m. It was too crowded but security and arrangements were very good . After a long queue, we catched the glimpse of one of the most popular international border- WAGAH BORDER, rushed to find some place to sit with a good view. Though the parade was still 3 hours away, the sitting stand was fully crowded.. Somehow we managed to sit..
There were people from different states, language, religion.. The one thing that was common was they all were Indians and even a non-patriotic person can feel like amazing blood rush full of patriotism, seeing the INDO-PAK BORDER.
Around 5;45 just before sundown, parade started .30 minutes of treat to our eyes.... Wow..What a display by our soldiers. It was such a splendid view..
The whole crowd started cheering in one language .."Bharat Mata Ki Jai"
Never felt so patriotic in my life before..Looking at the energy level and such a spectacular display , it was over whelming..
Around 7 pm, we left the border area and checked in our hotel.. Night stay in Amritsar .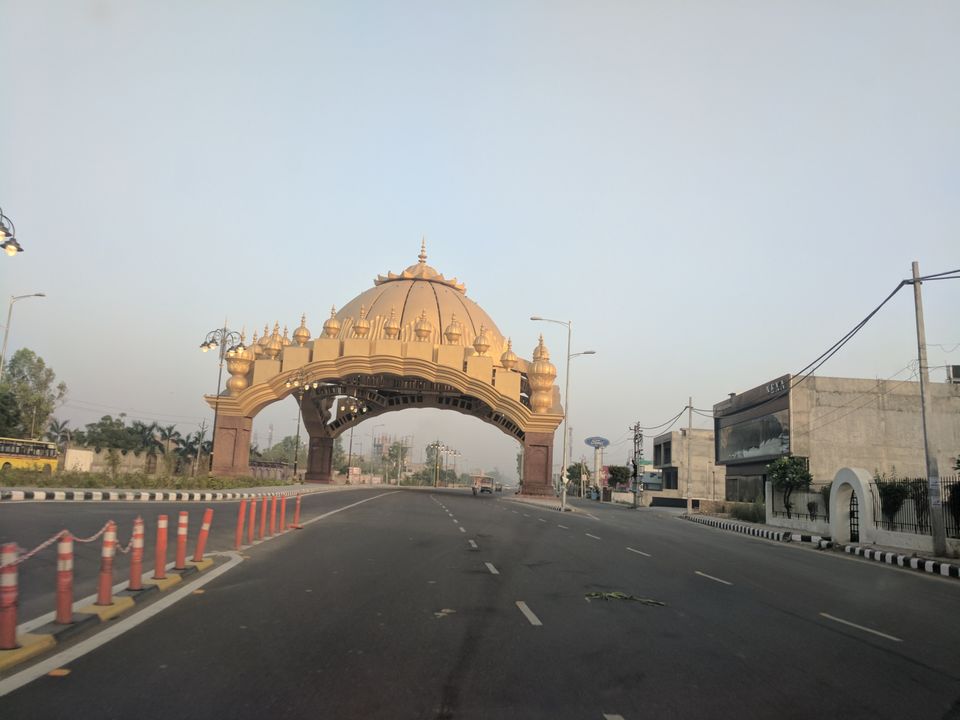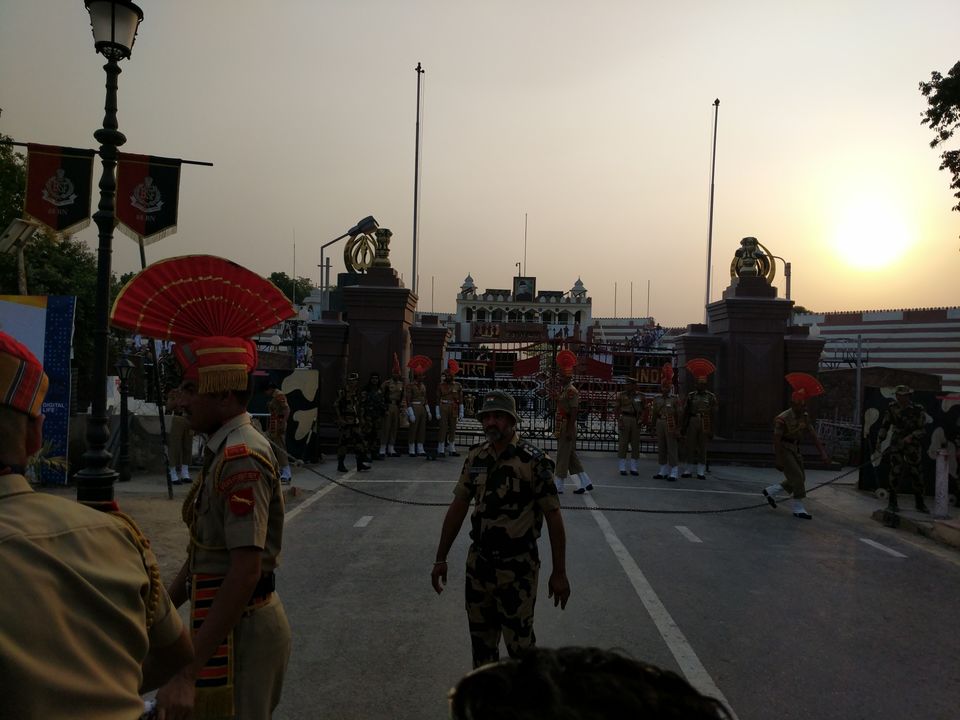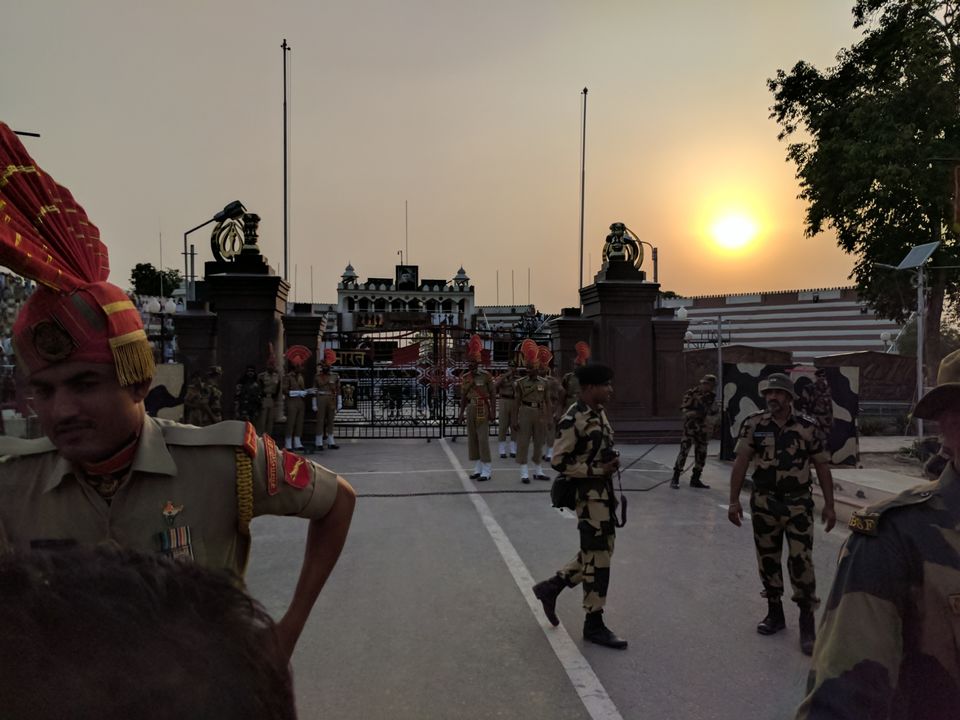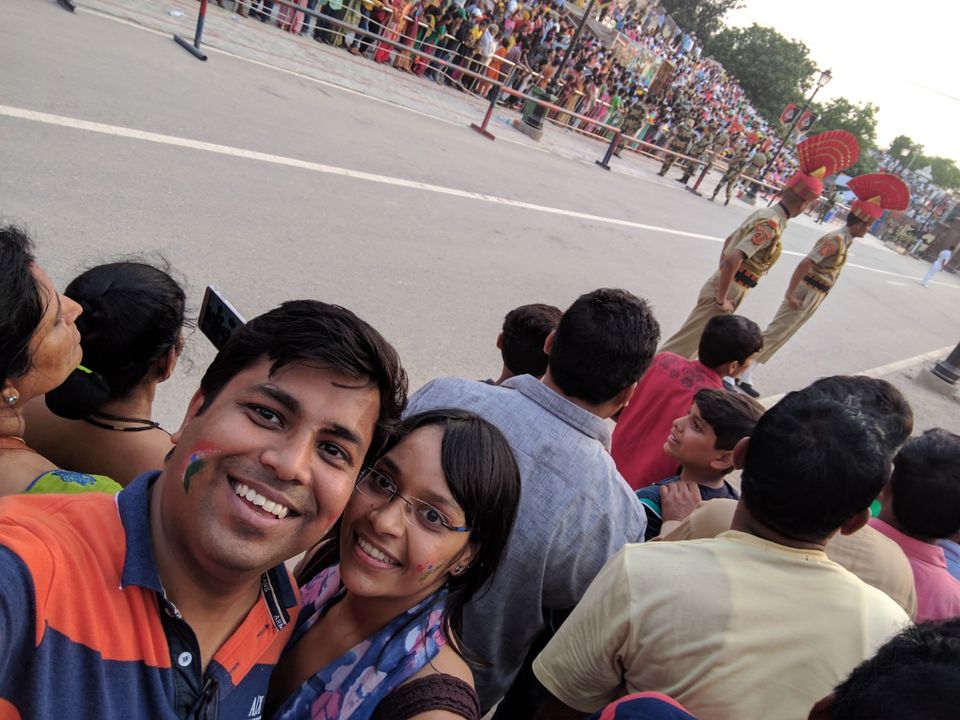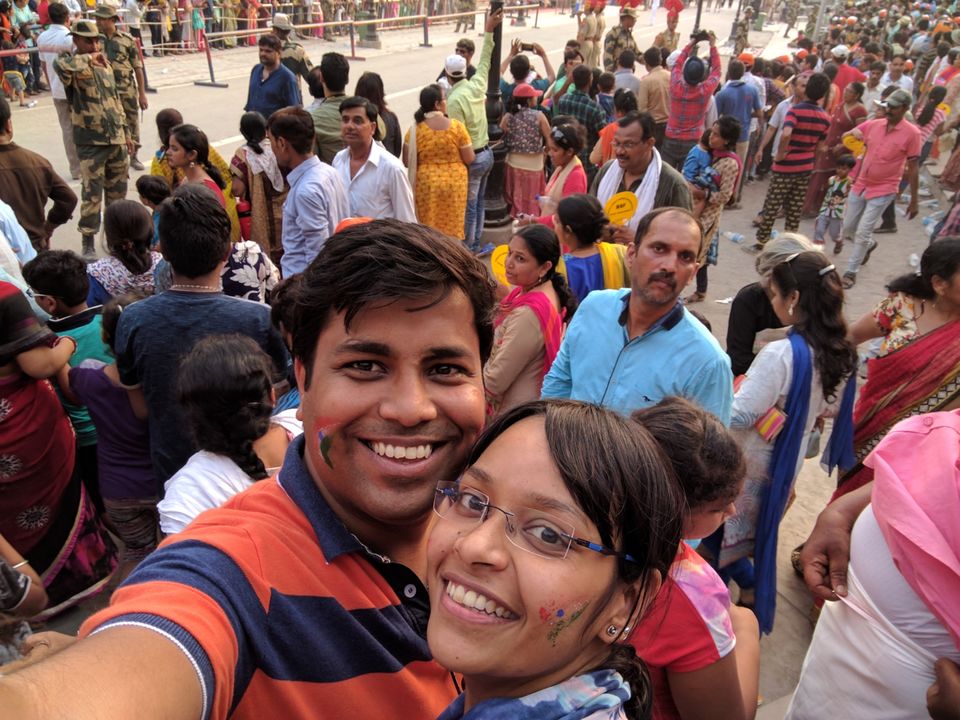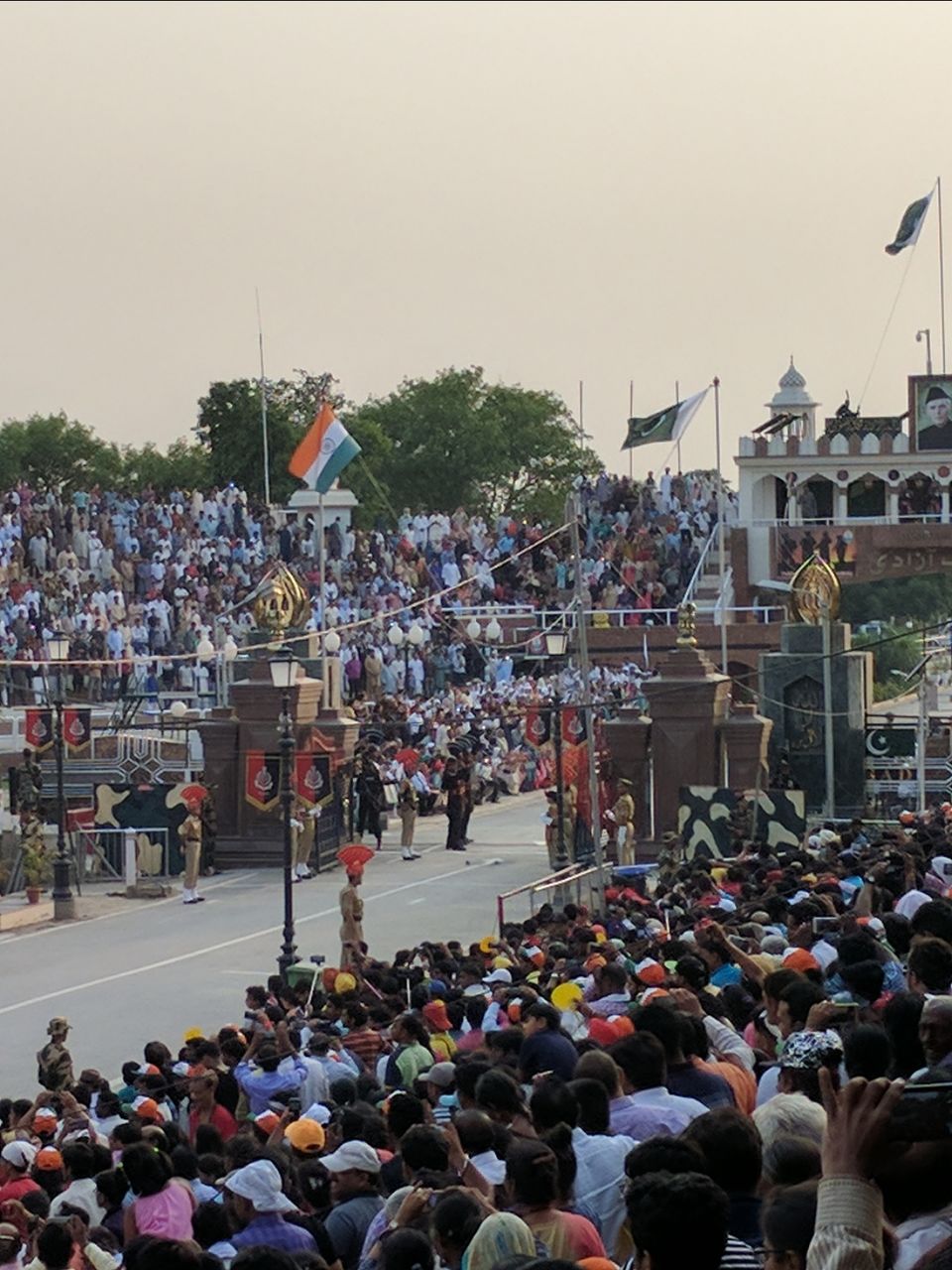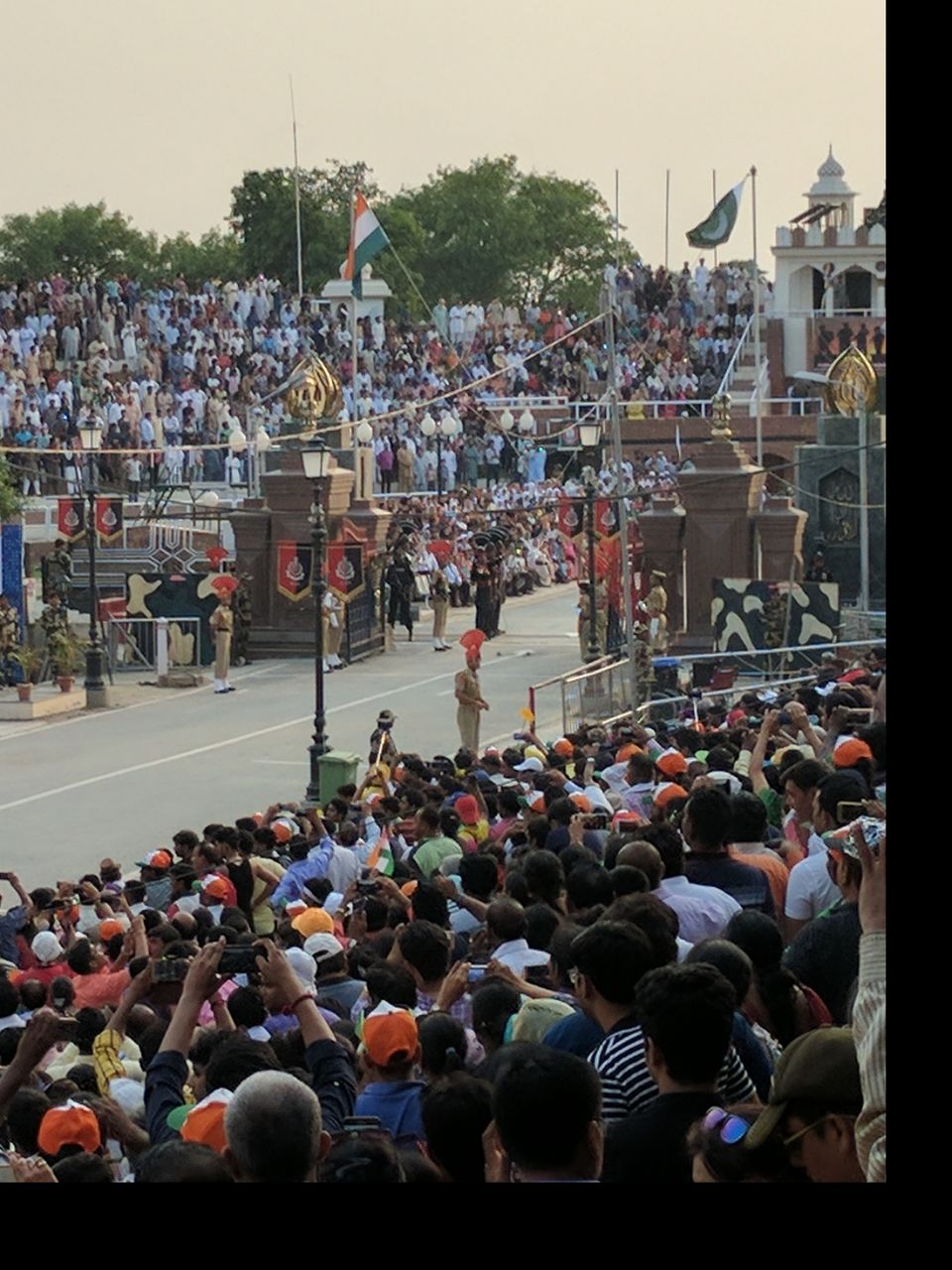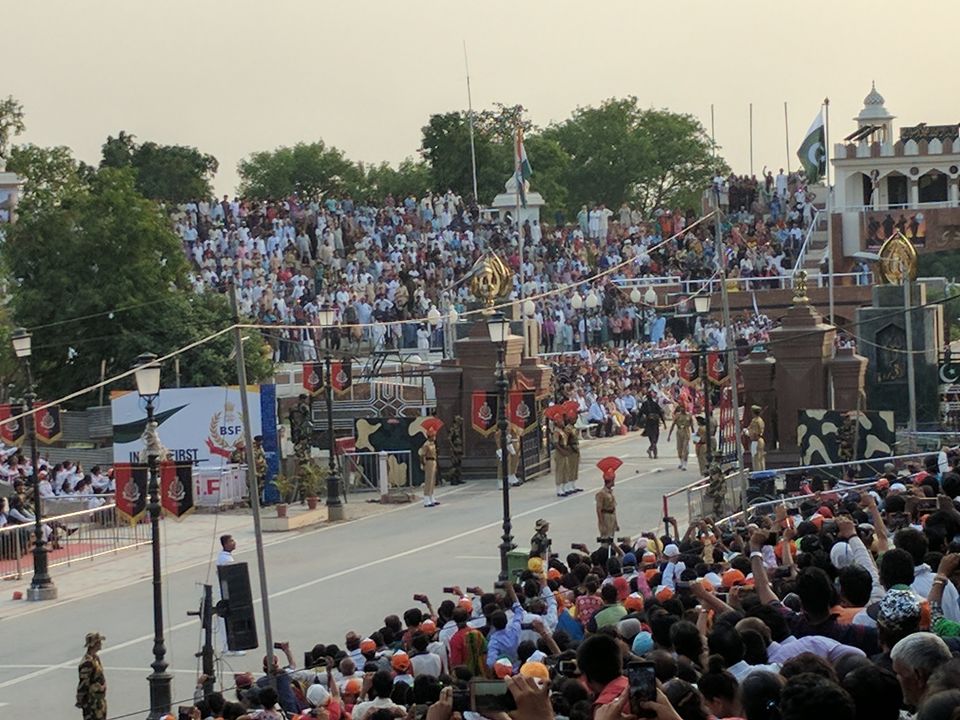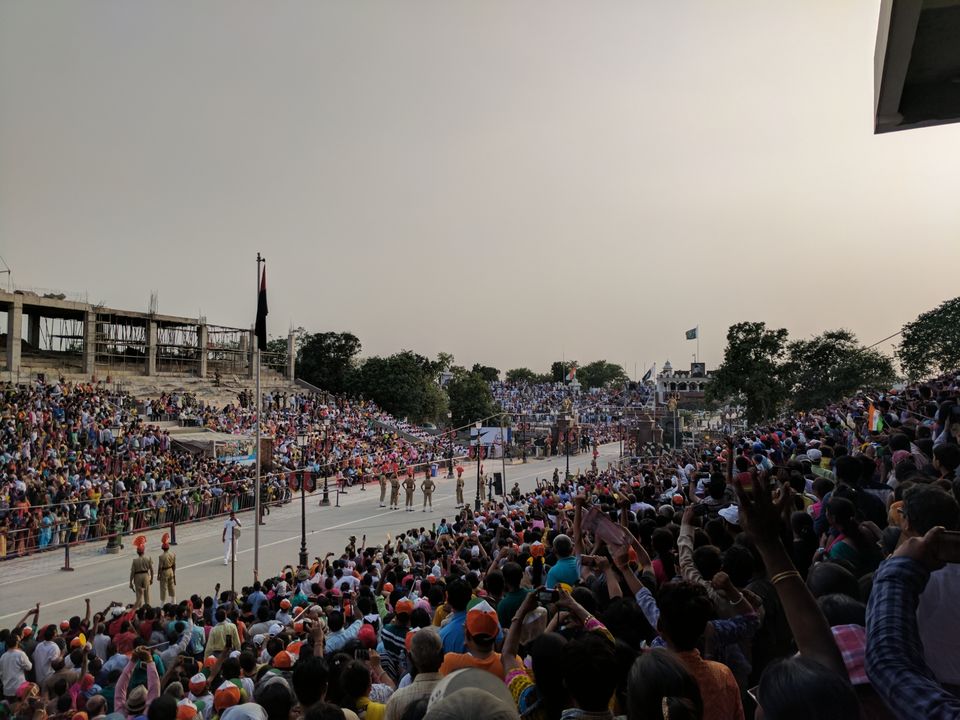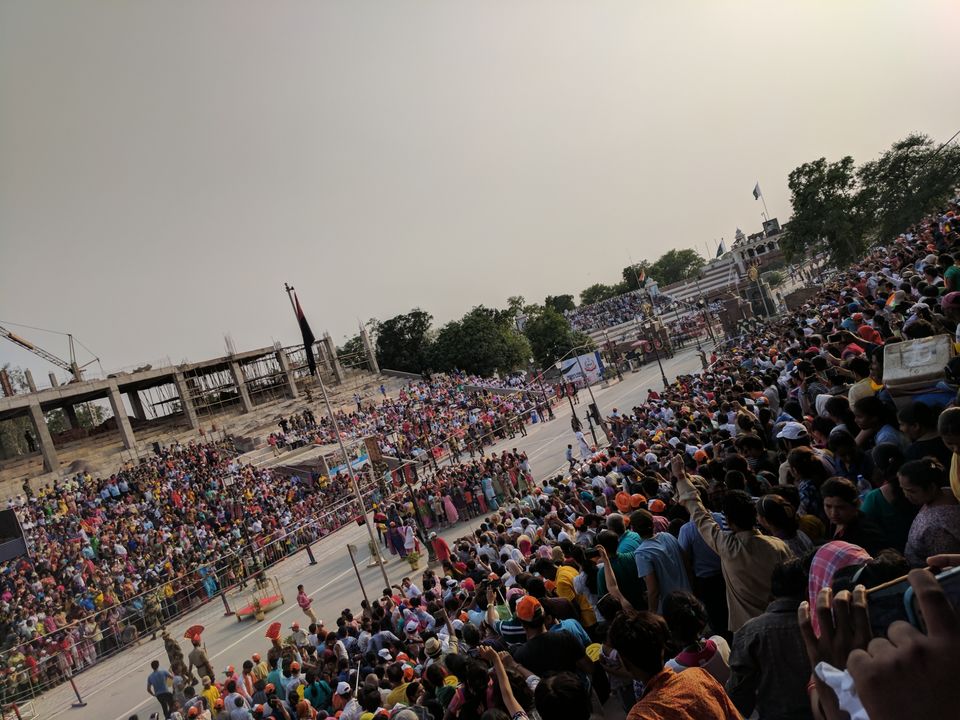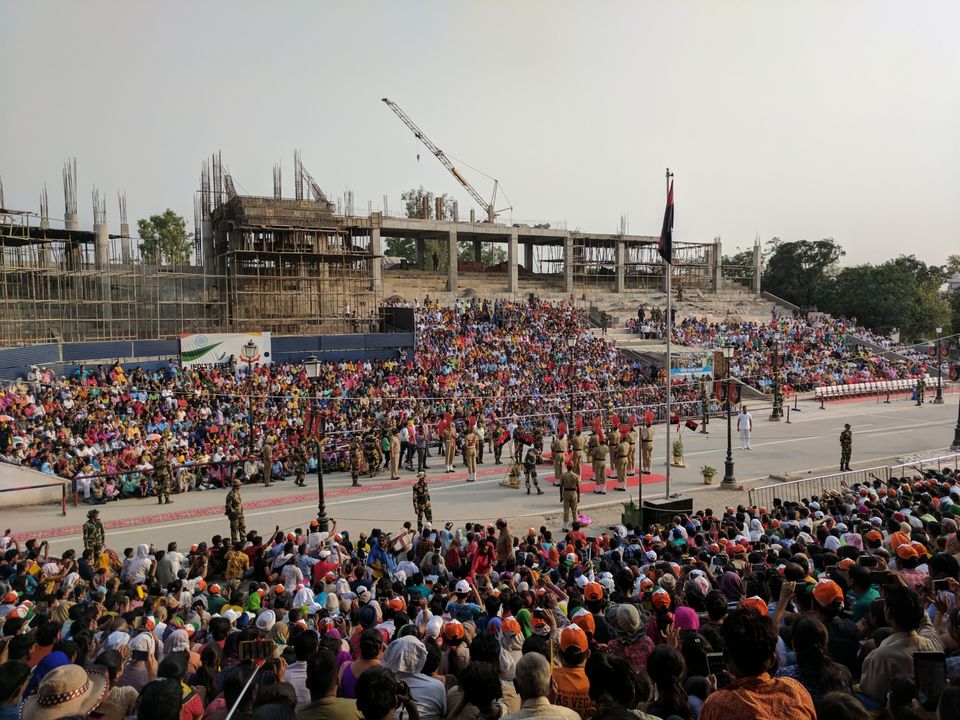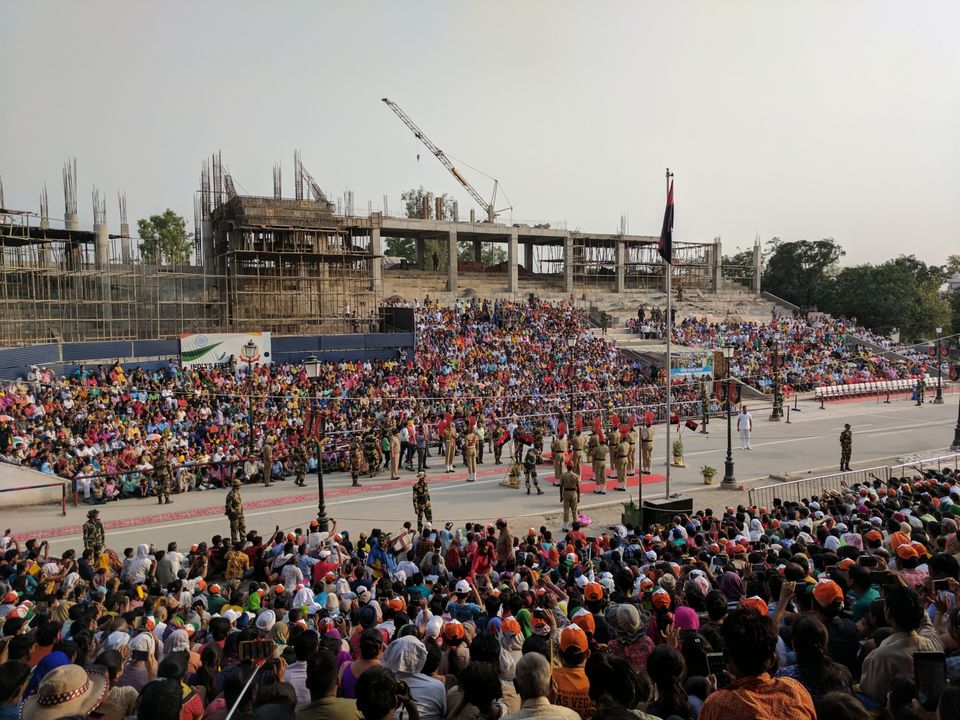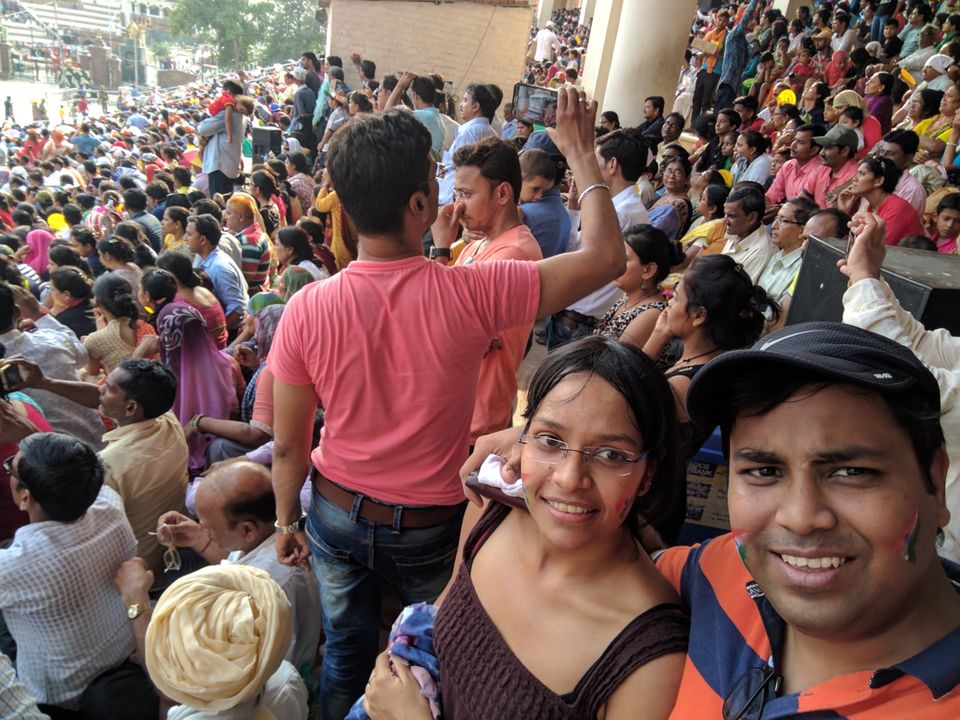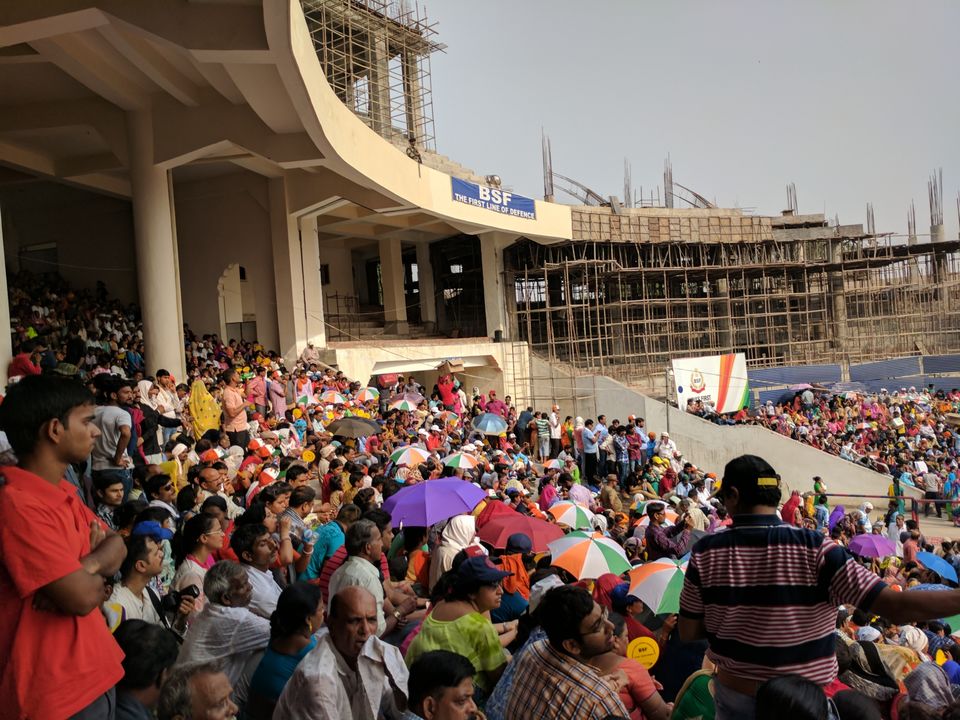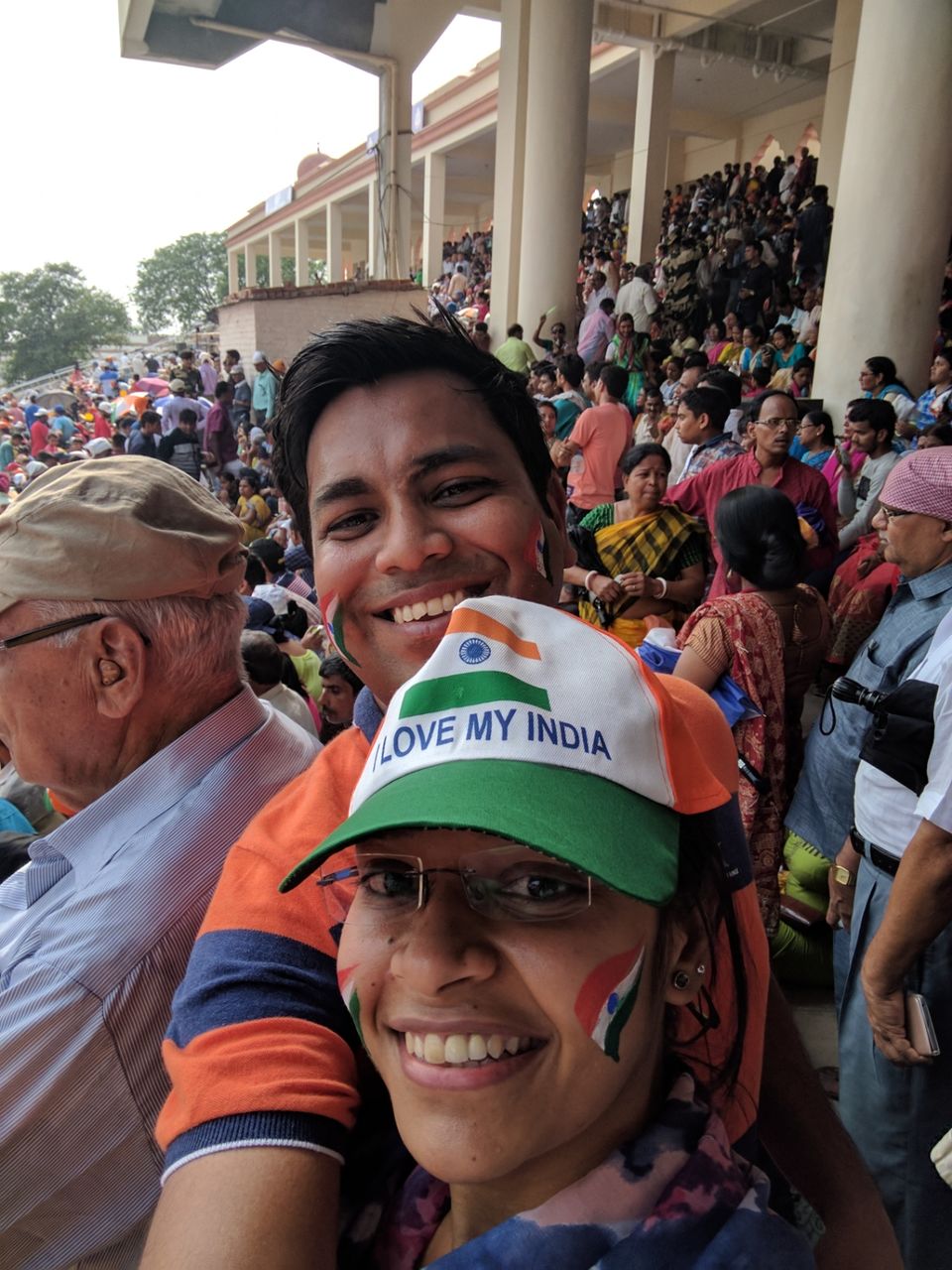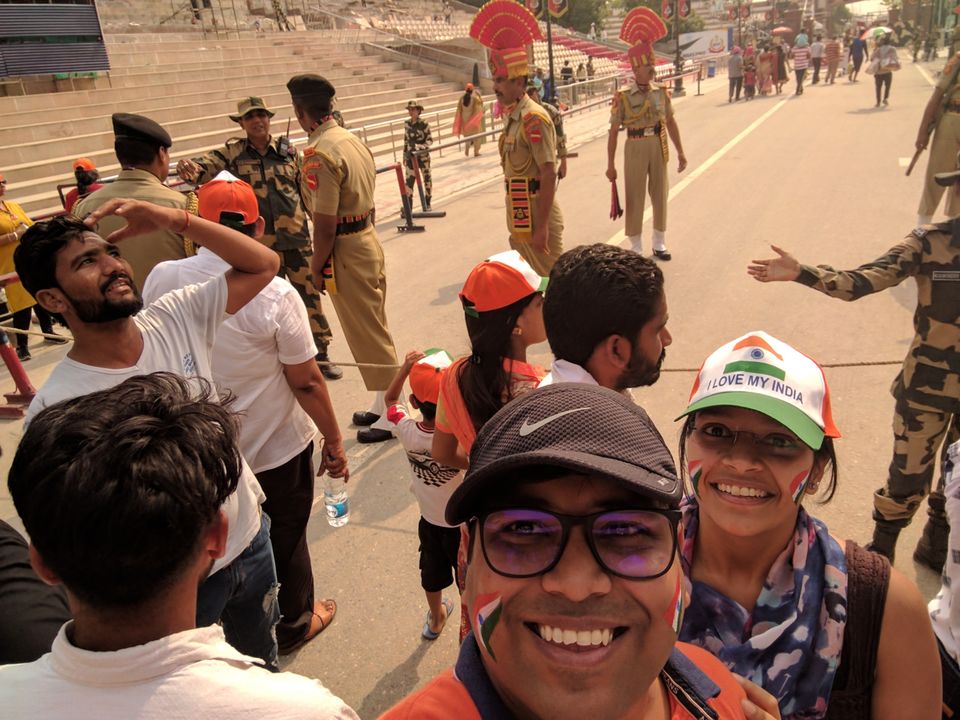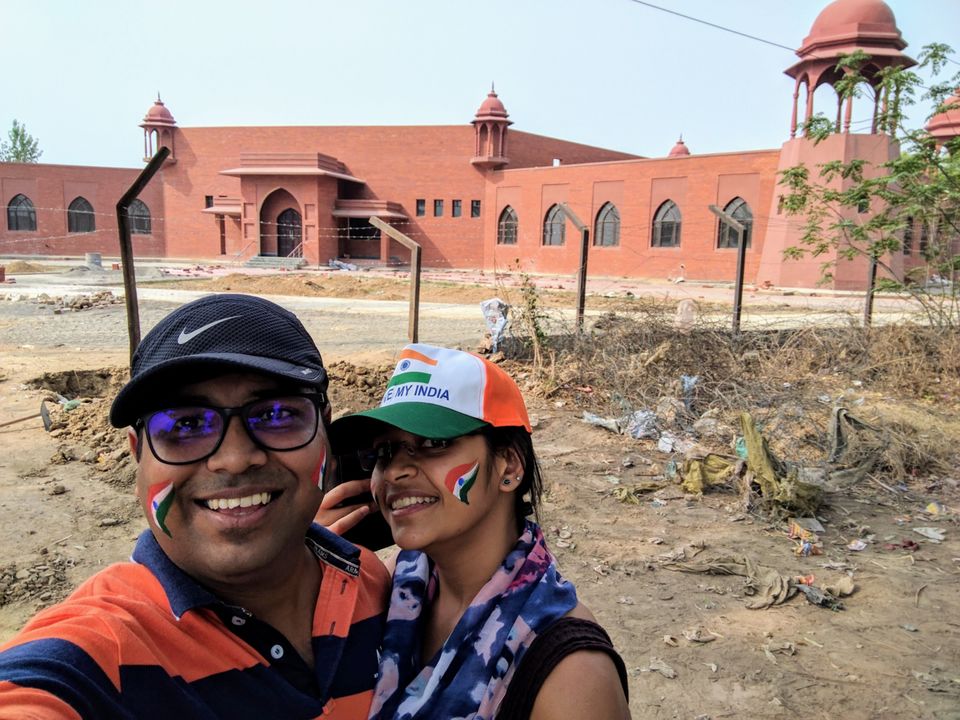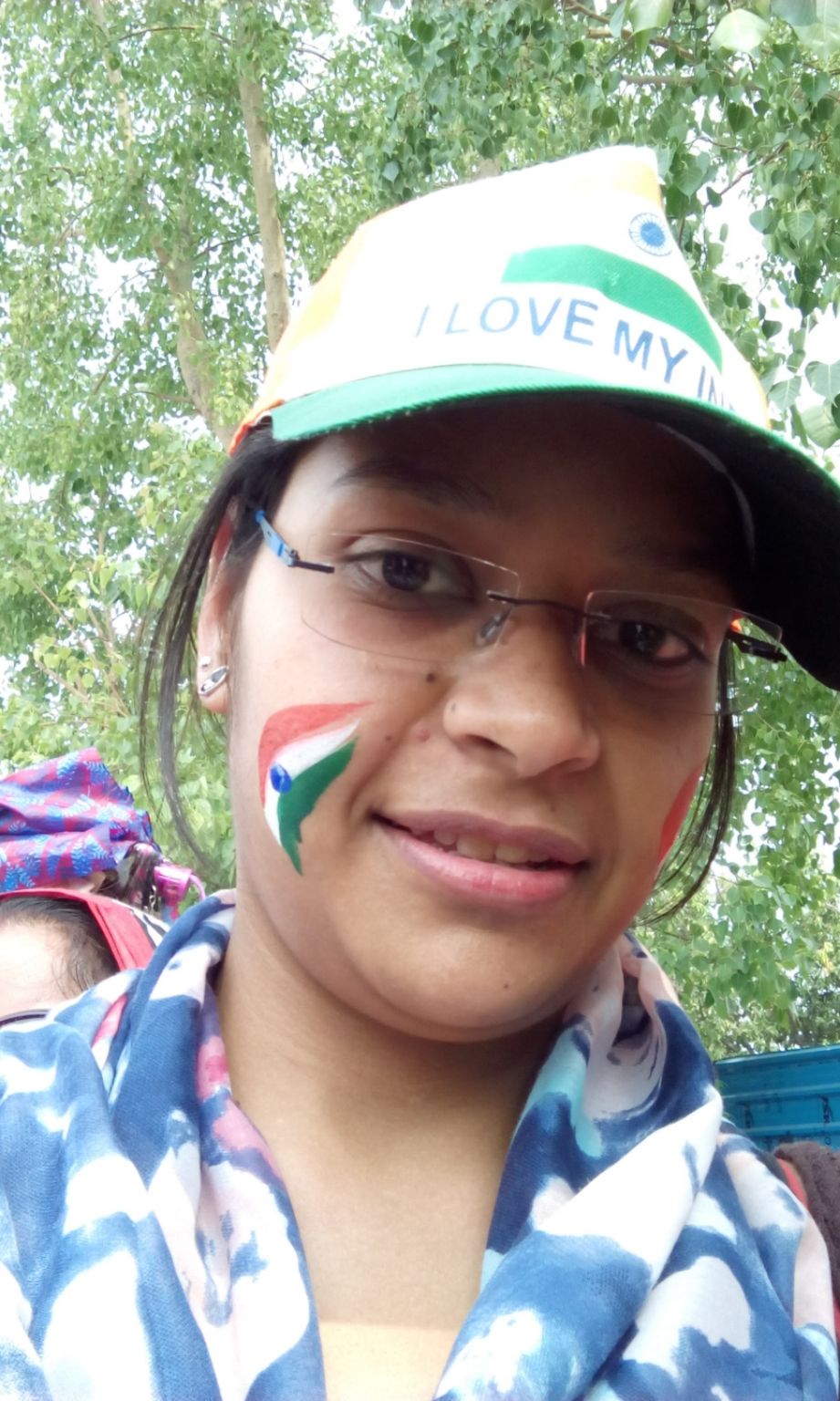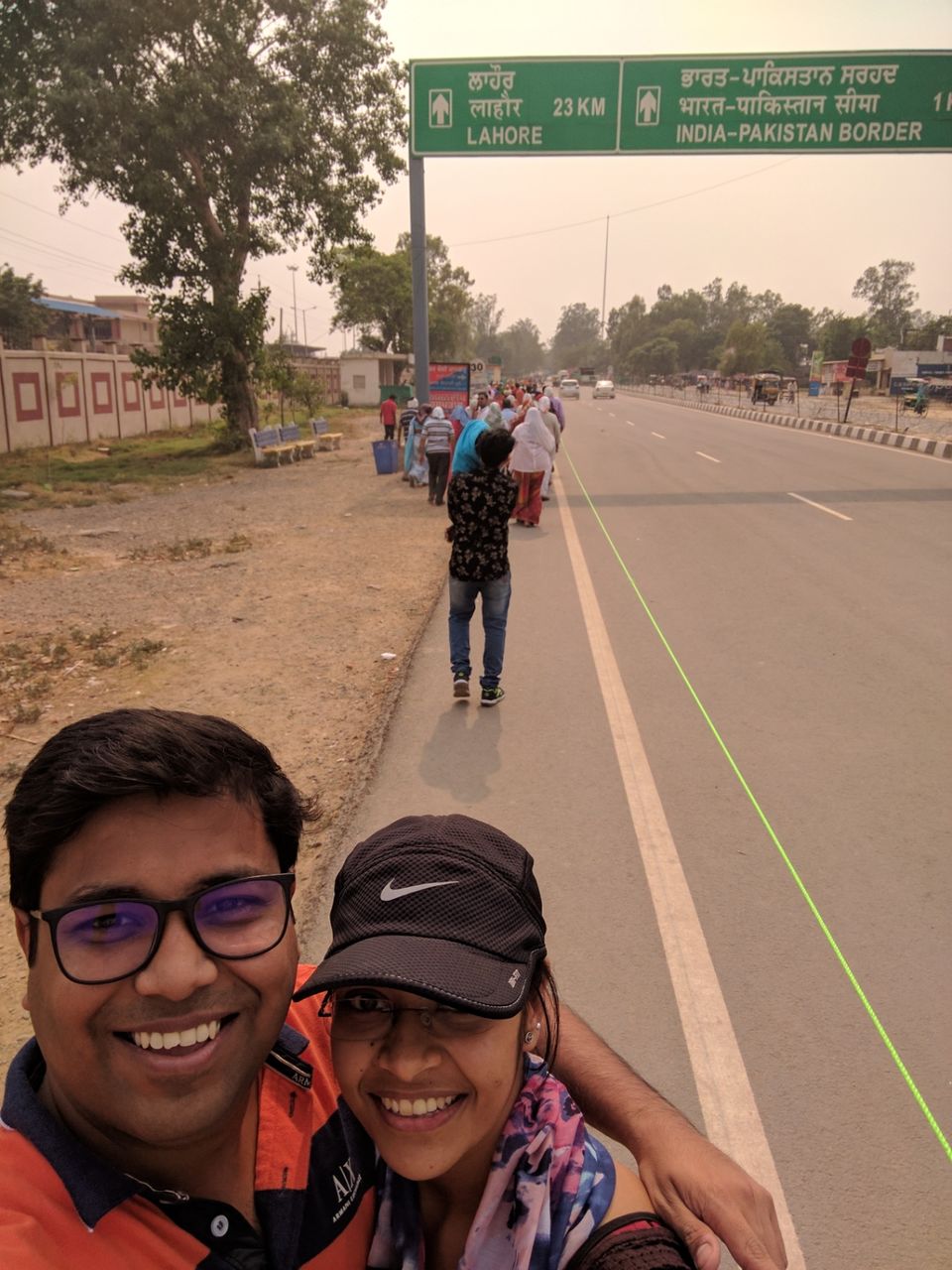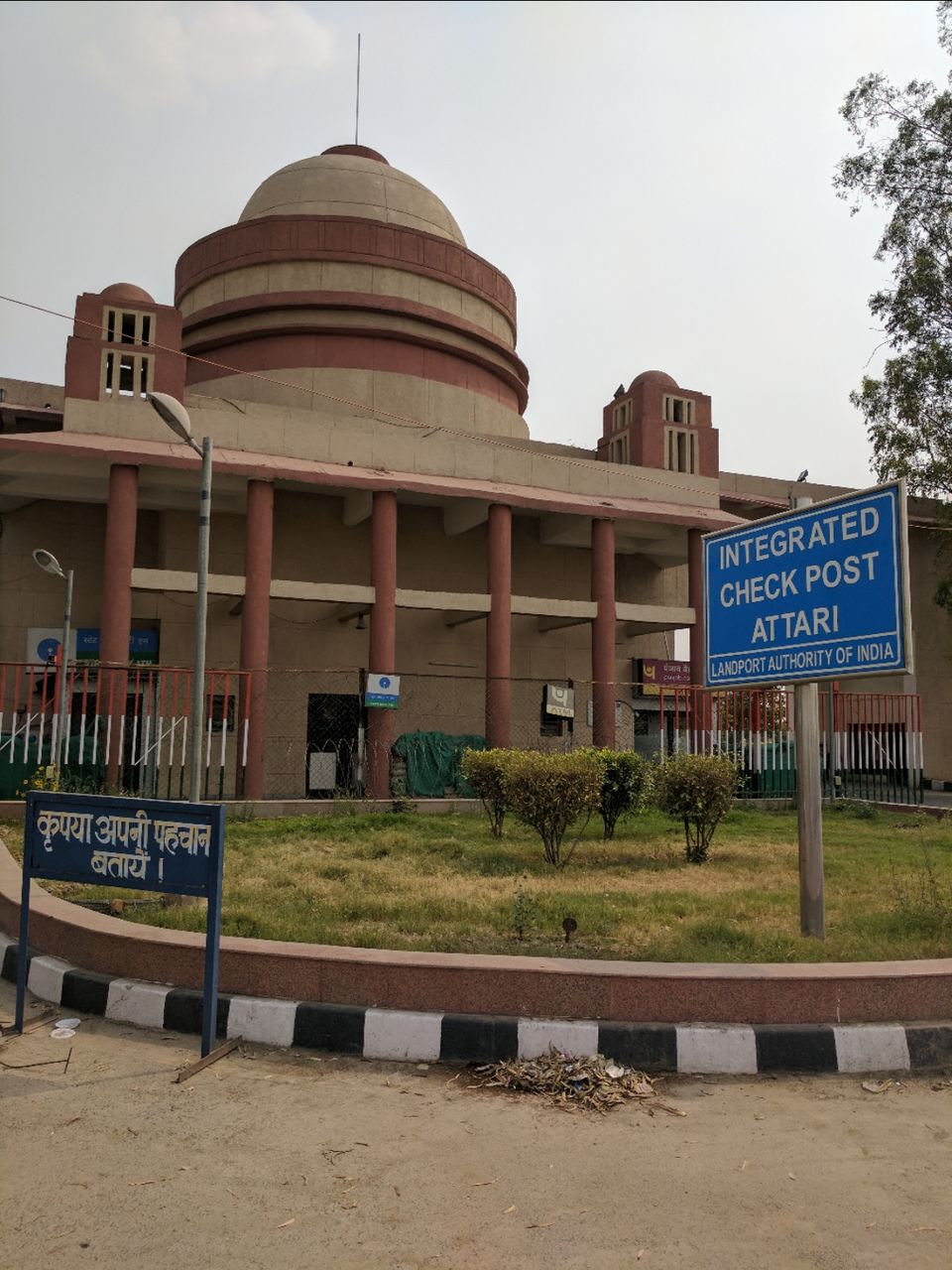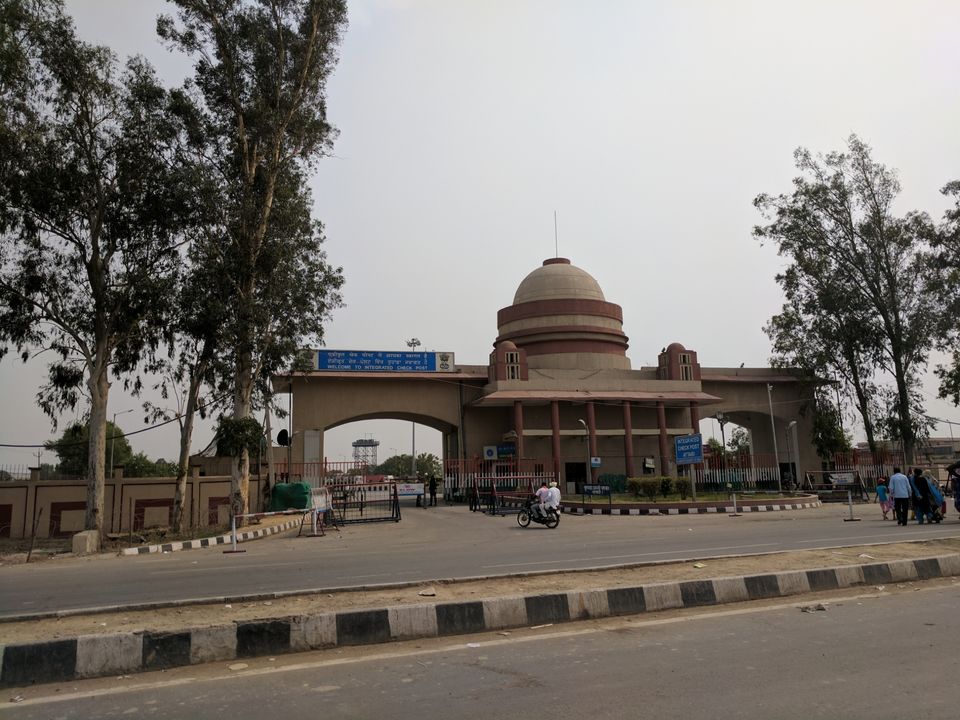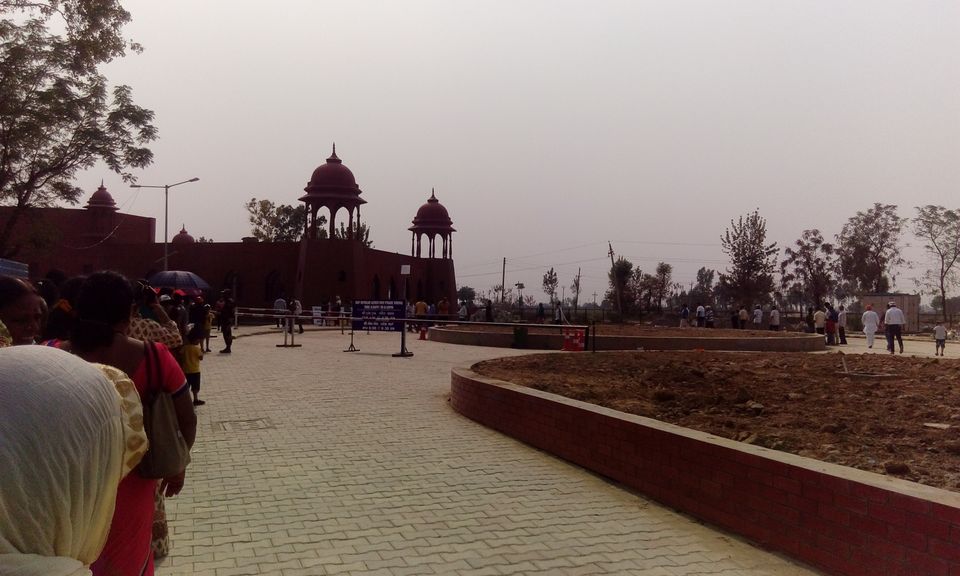 Next morning , we left for Mcleodganj.. Reached there around 10:30a.m. We planned to trek TRIUND today..
From Mcleodganj, we headed to Dharamkot. That was the starting point of our trek to TRIUND. We had booked for night camping at the top and a guide with Adventure Nation.
It took us around 5-6 hours to reach the top.. Trekking is always so good for soul searching.. Being in midst of nature gives rewards on its own.. It just replenishes my mind , soul and my body..
Though it was not a difficult trek, but as badluck struck us, it started raining heavily and a huge storm came by.. All the tents which were set at the top just flew away like leaves of trees.. Trekkers got too scared to go further . At that time, we had just reached half our way.. Many trekkers were returning back and suggested not to go up further as it was very risky.. But we wanted to finish the trek..
There was a group of 6 students from Kerela also with us who too wanted to continue.. So we did.. Some how we reached the top..
And it was all worth it.. We just went awwww....Because of rain, the mountains received fresh batch of snow.. It was so beautiful..But all tents were gone.. We still wanted to camp overnight bcz we reached there around 4:30pm and after spending sometime, it got dark. Due to rain, the path became very slippery..It was more risky to get down..There was a shop which was permanently pitched there at the edge of the mountains..The owner let us stay in his shop .. In a small shop, we were around 14 people struggling to find place to rest our feet.. And the shop was covered with plastic sheets.. So due to heavy winds, it was making scary noises whole night and temperature went down below 2degrees.. We were not prepared for such extreme climate.. Shivering whole night,somehow we finally survived the night.. Around 3:30 a.m, storm stopped , so did rain.. We all came out of the shop and glanced up in the sky.. What a beautiful starry sky it was..
This day will always be one of the most scary experience of my life..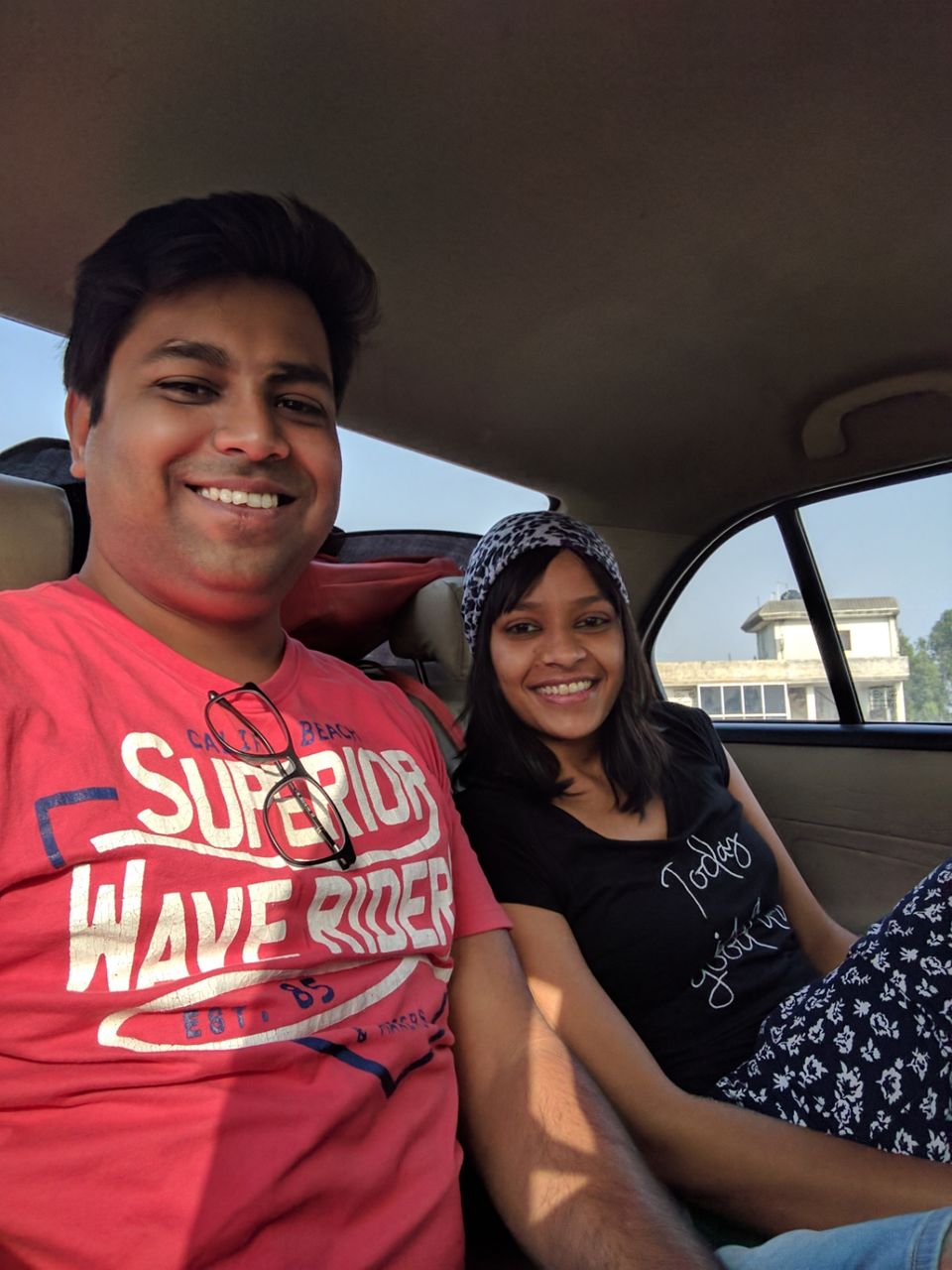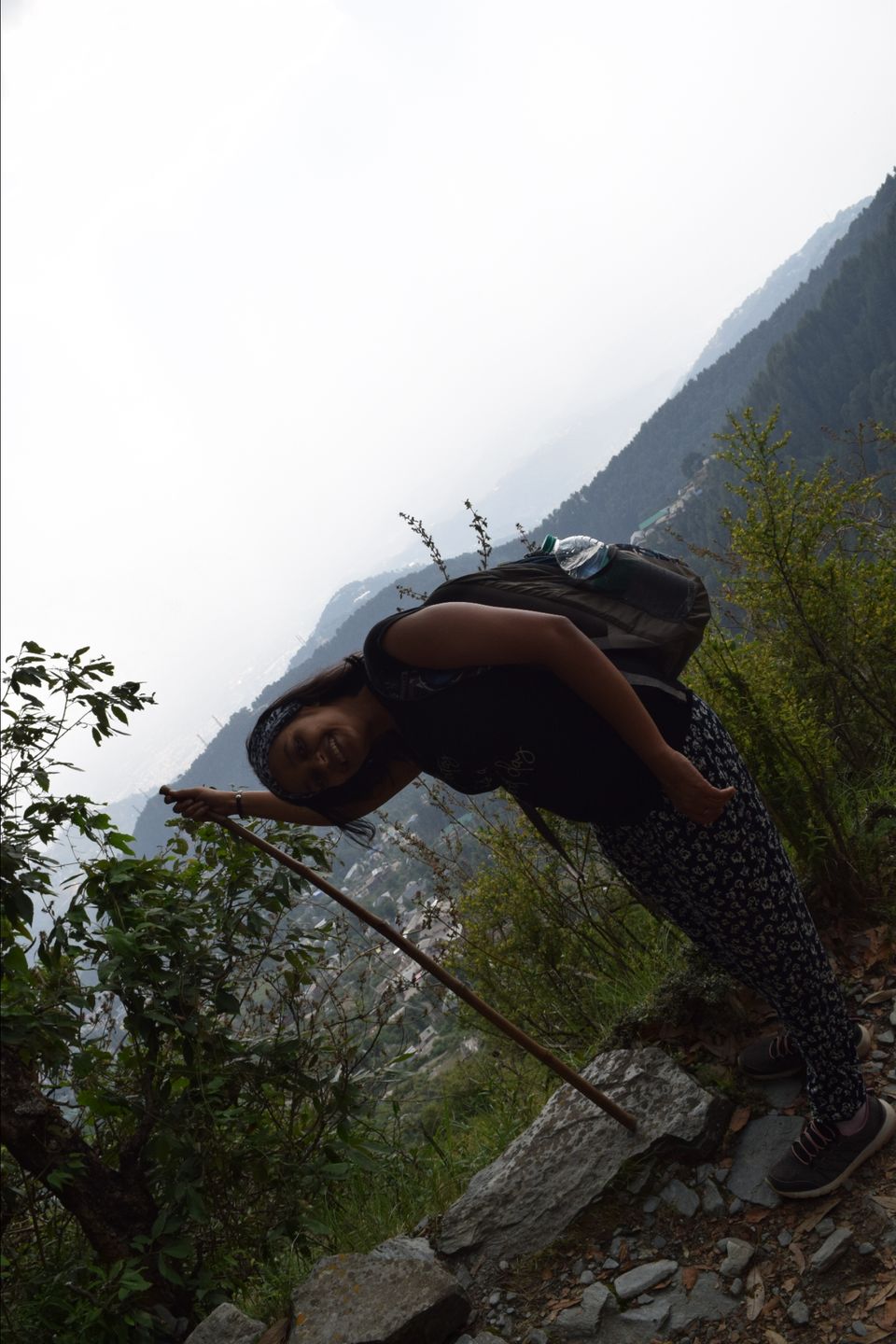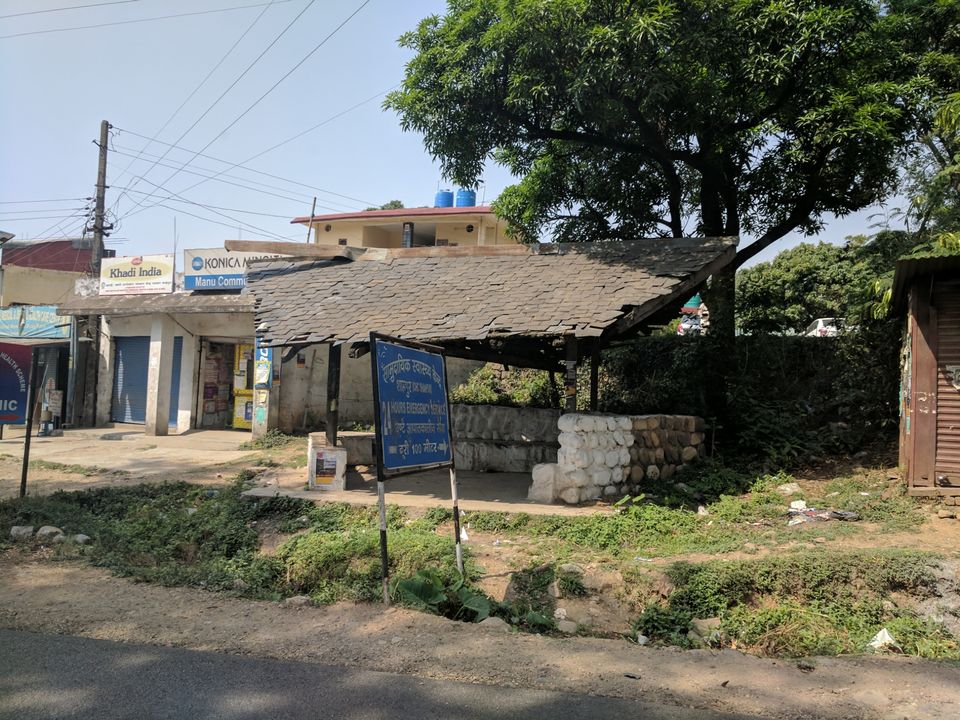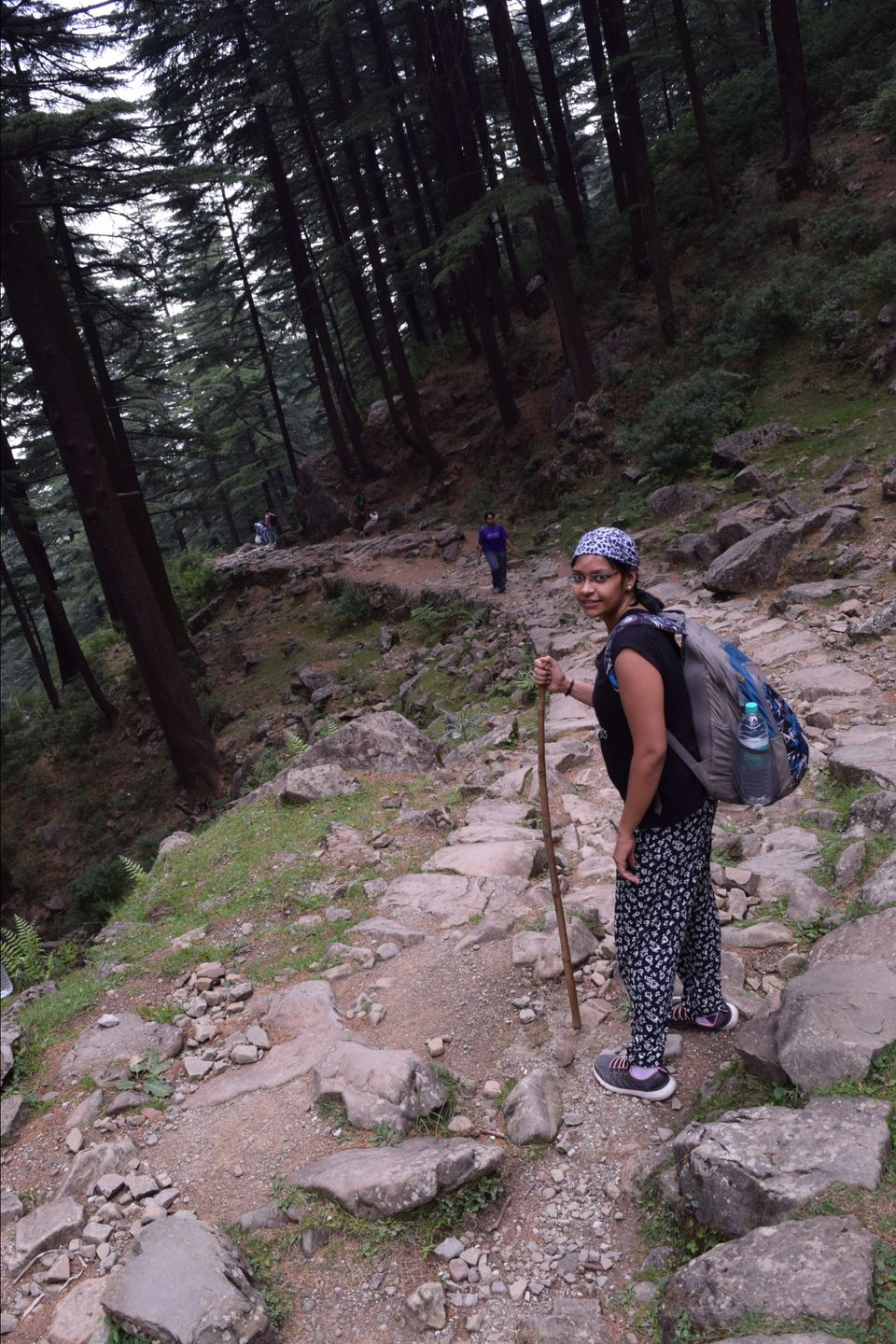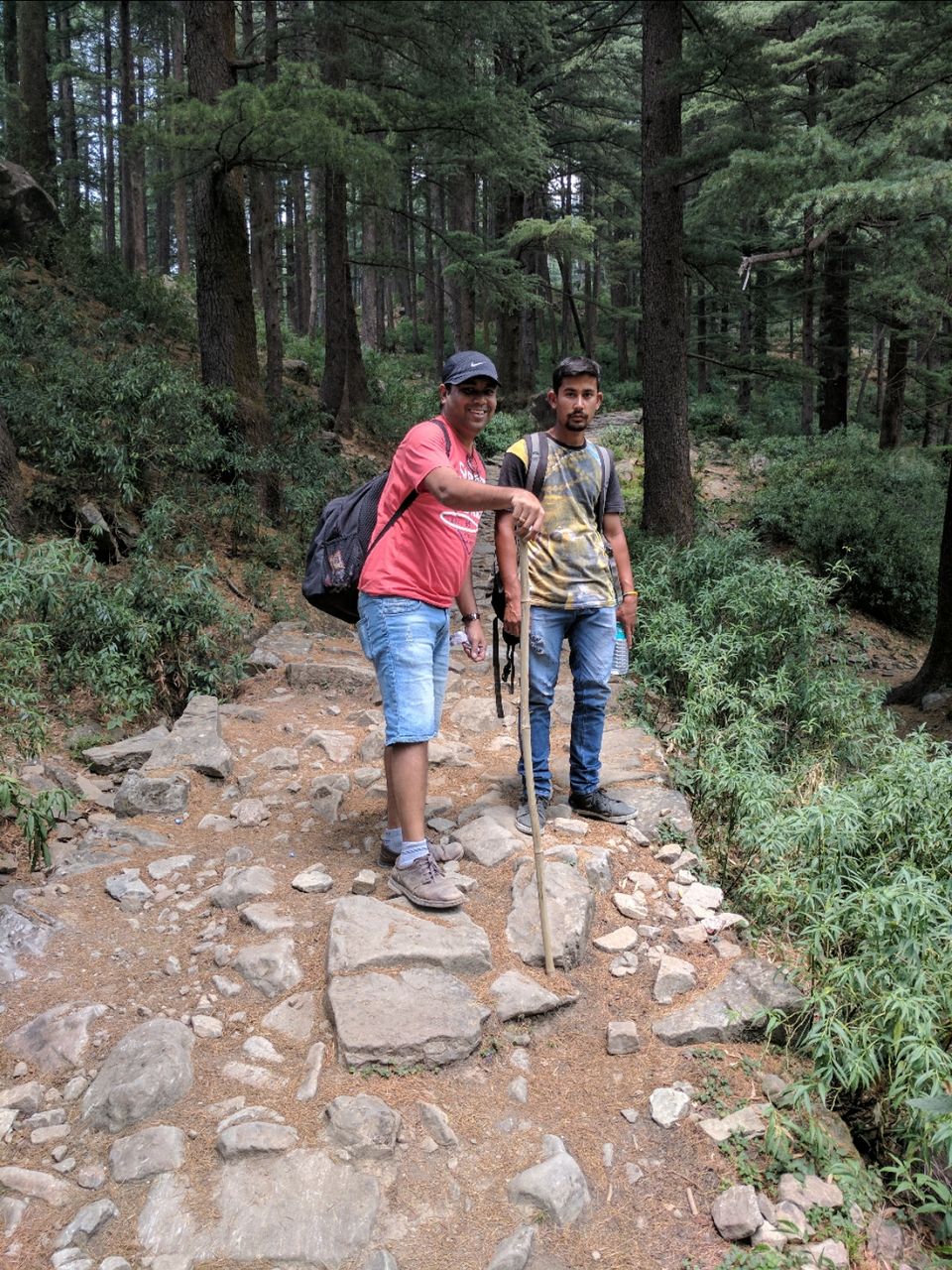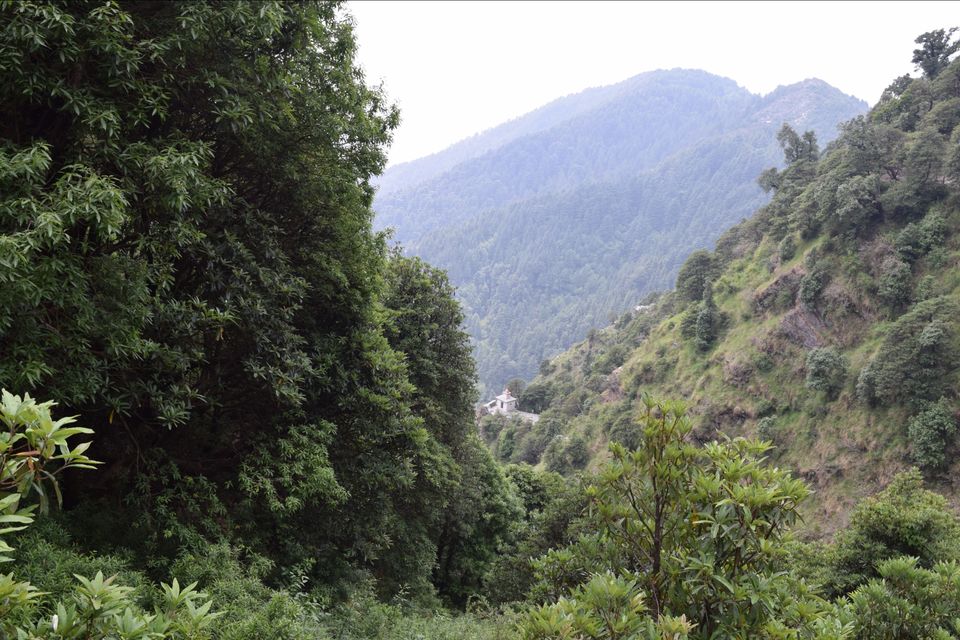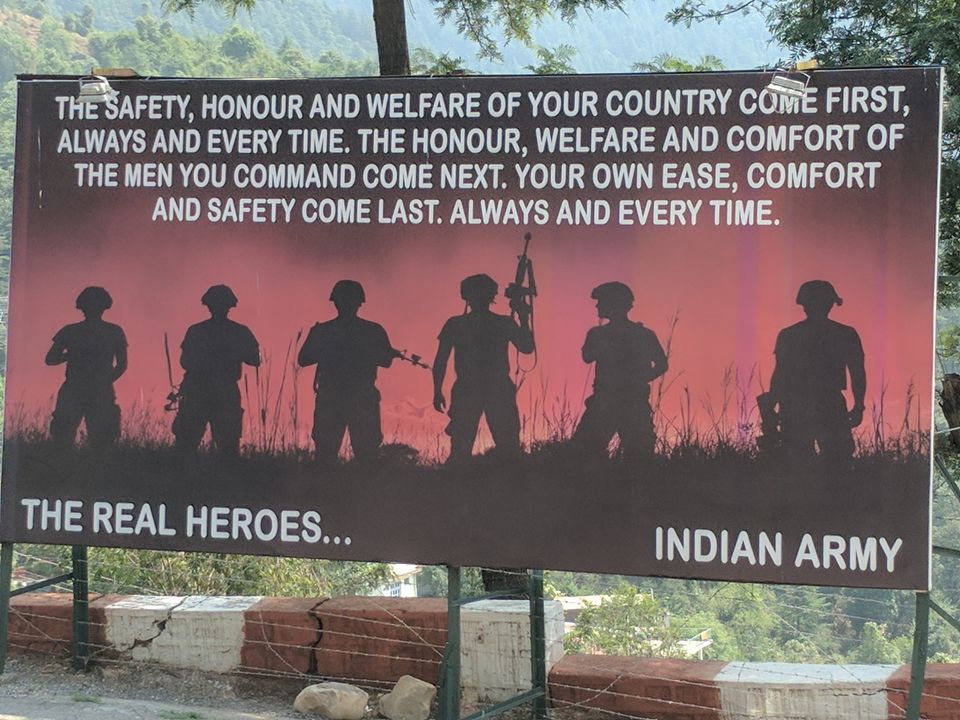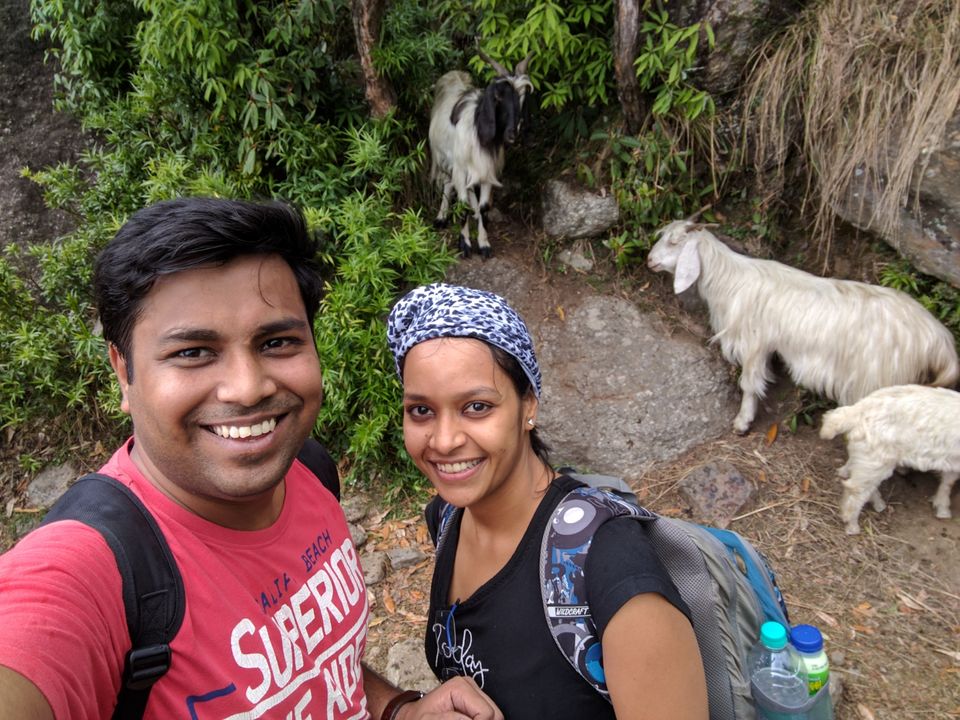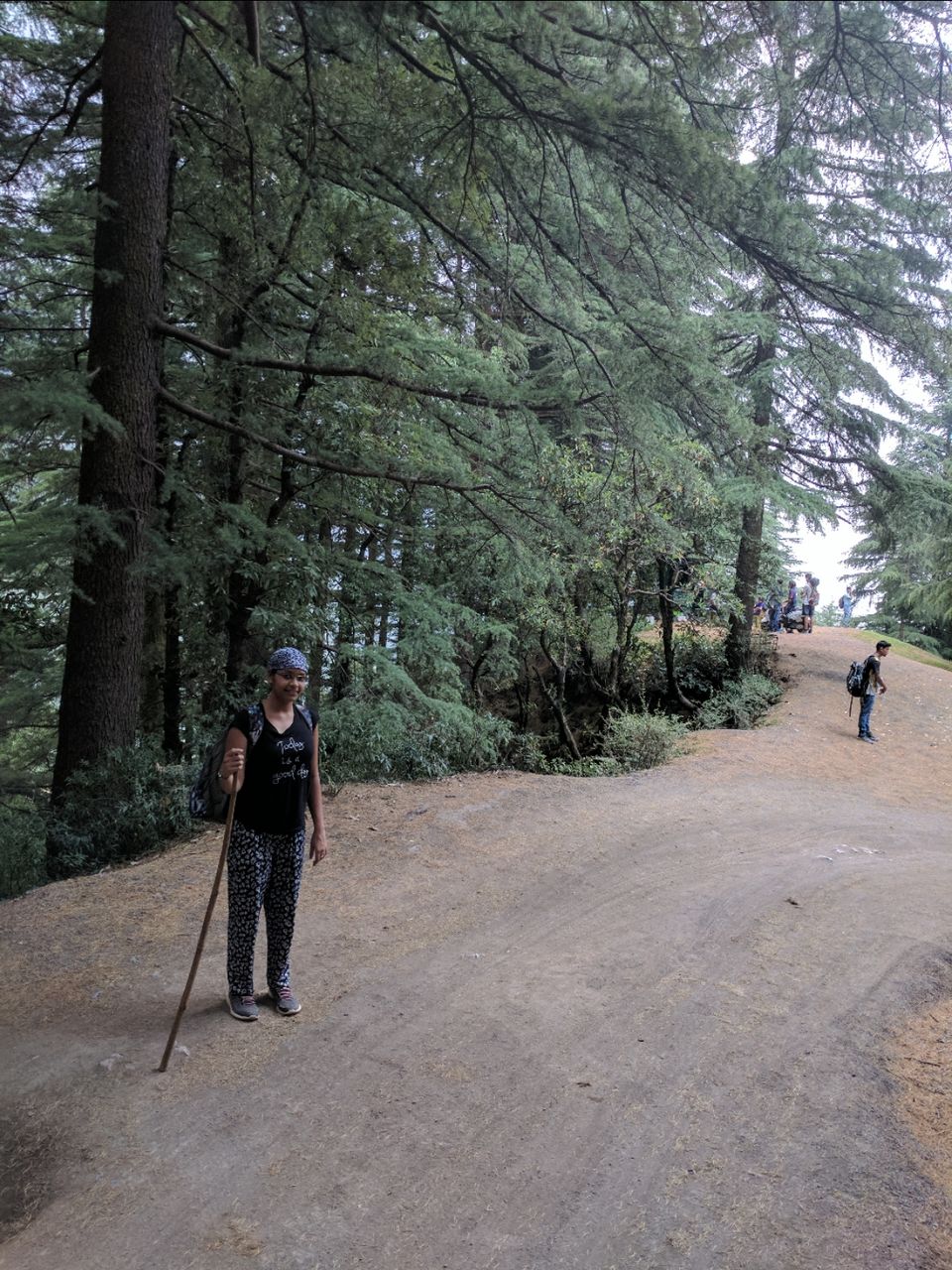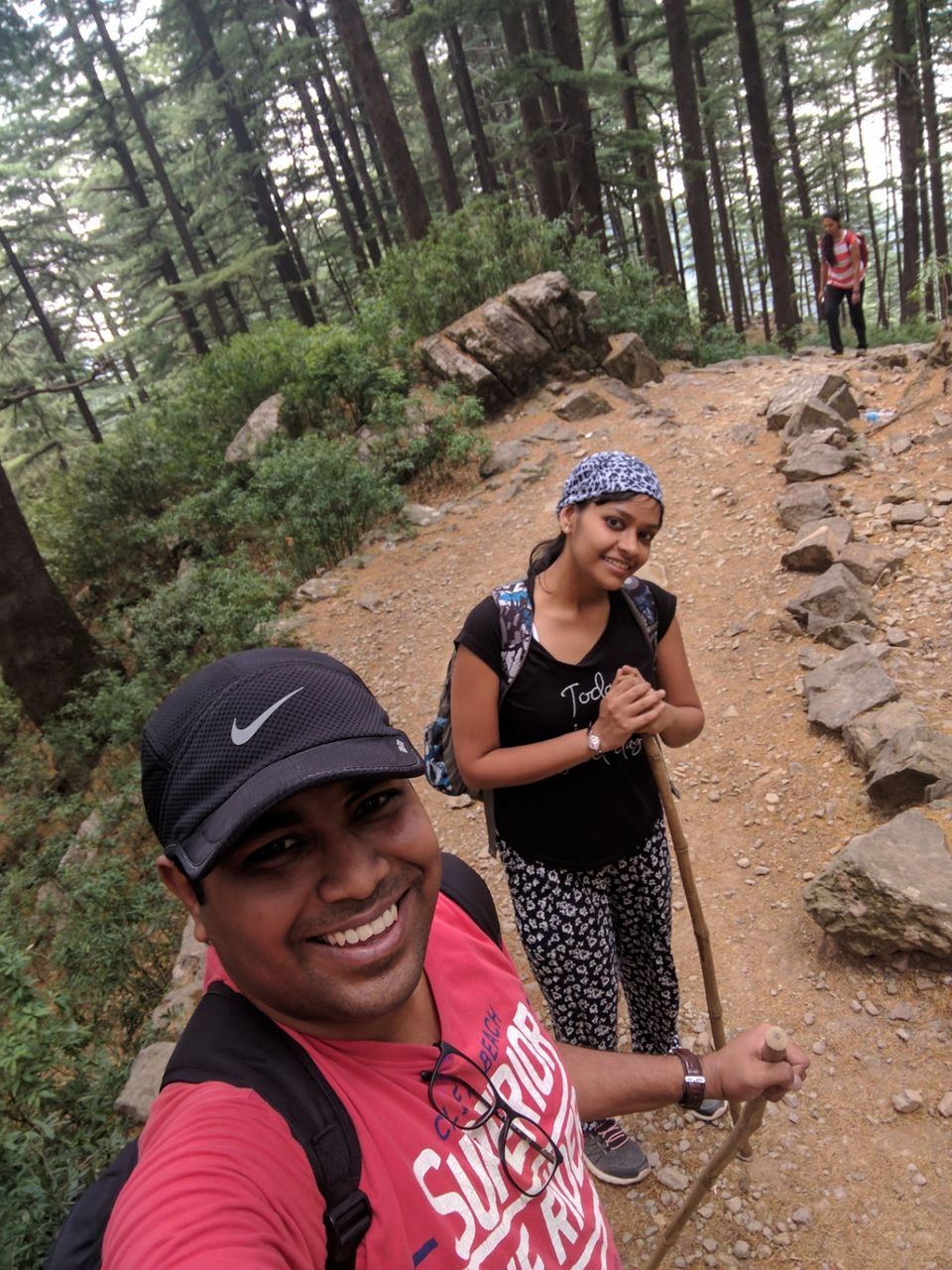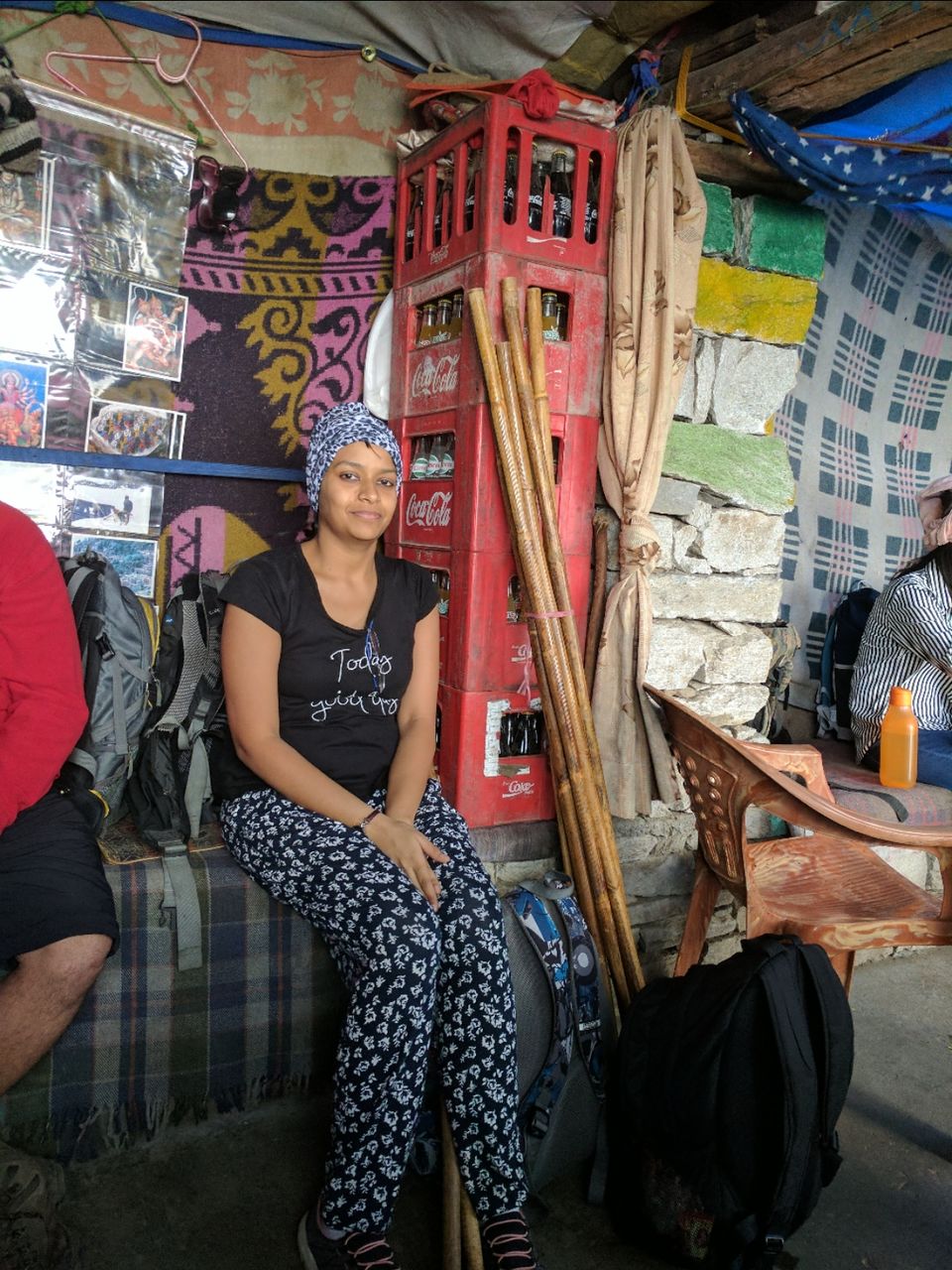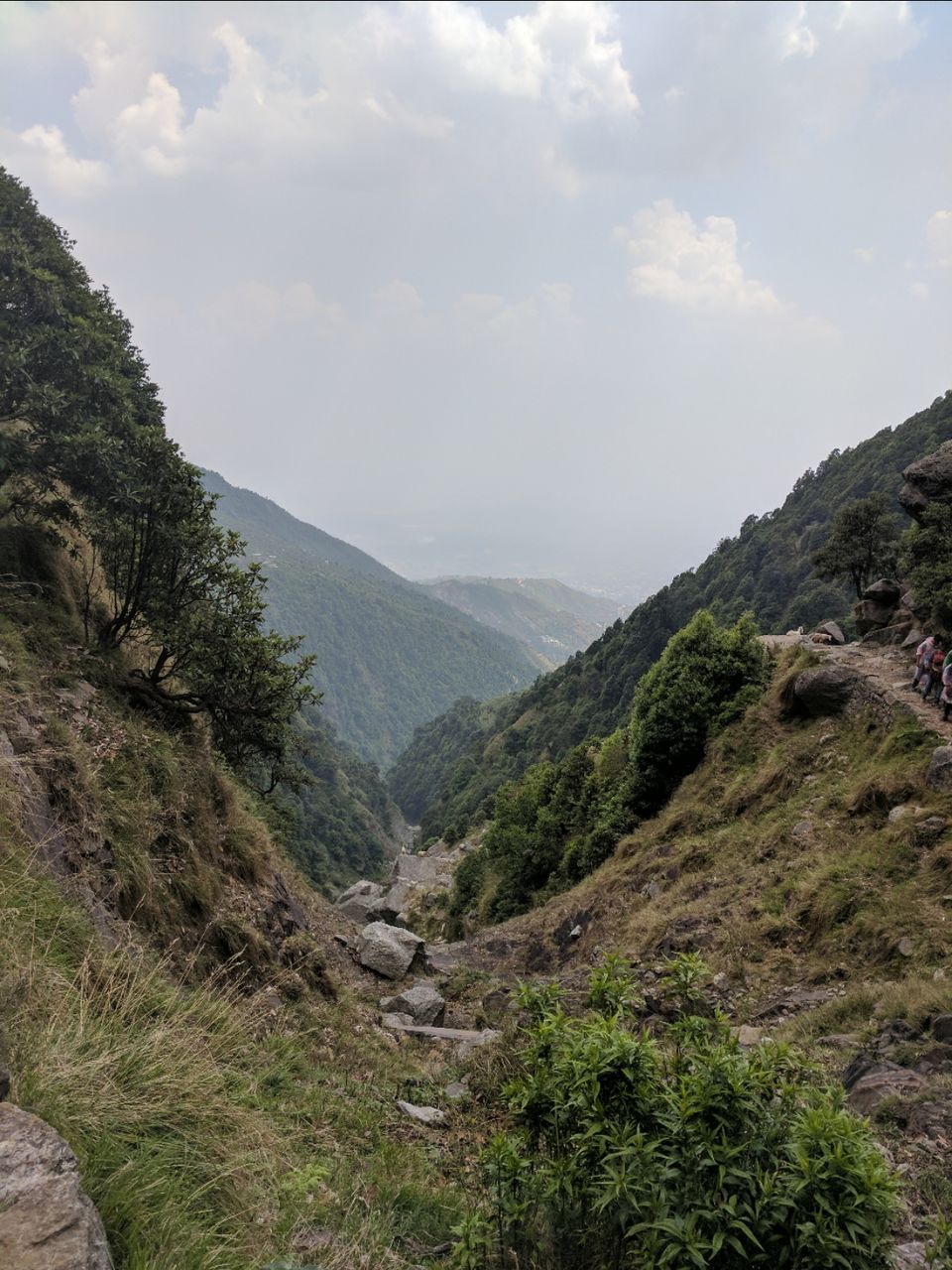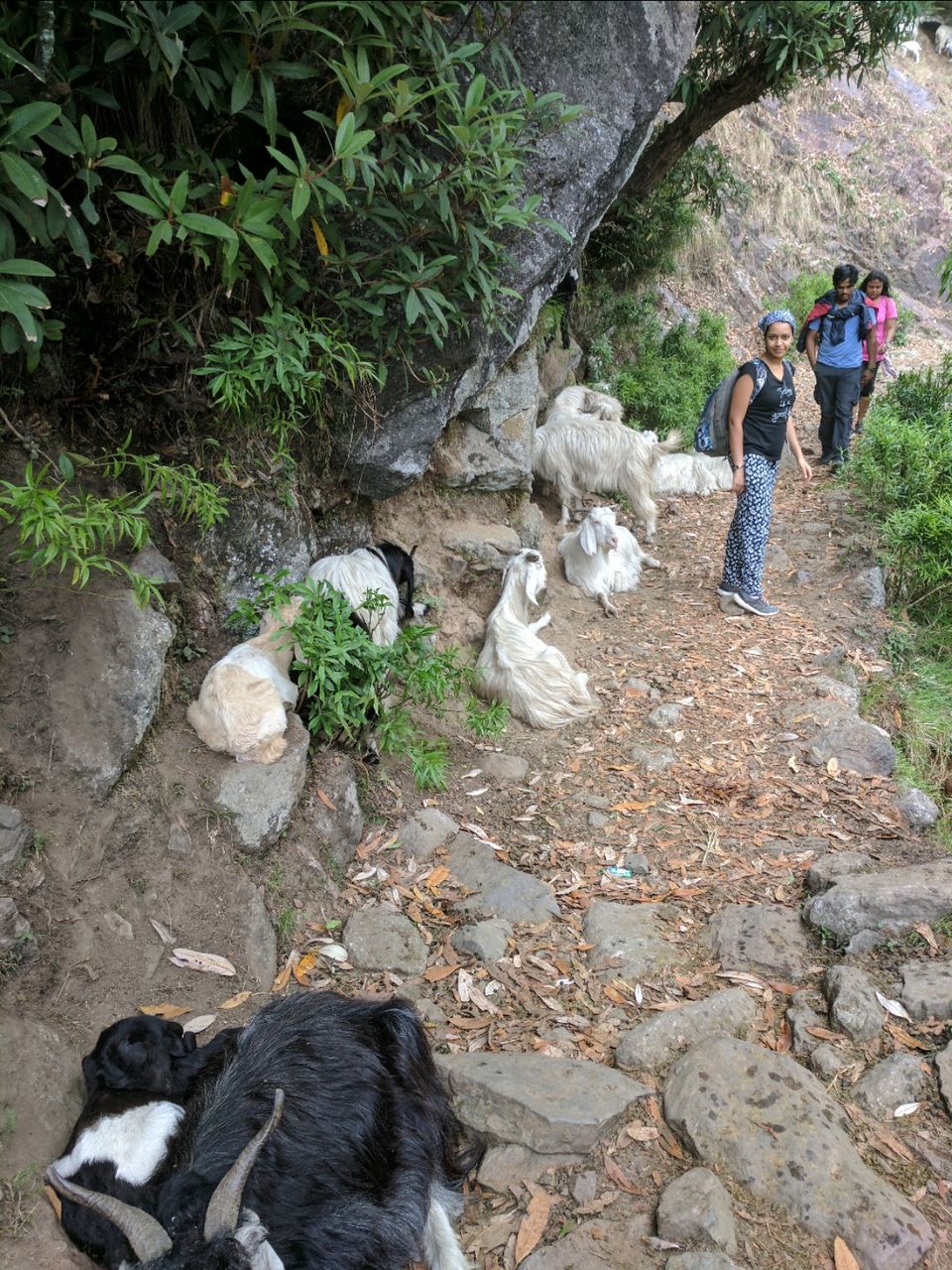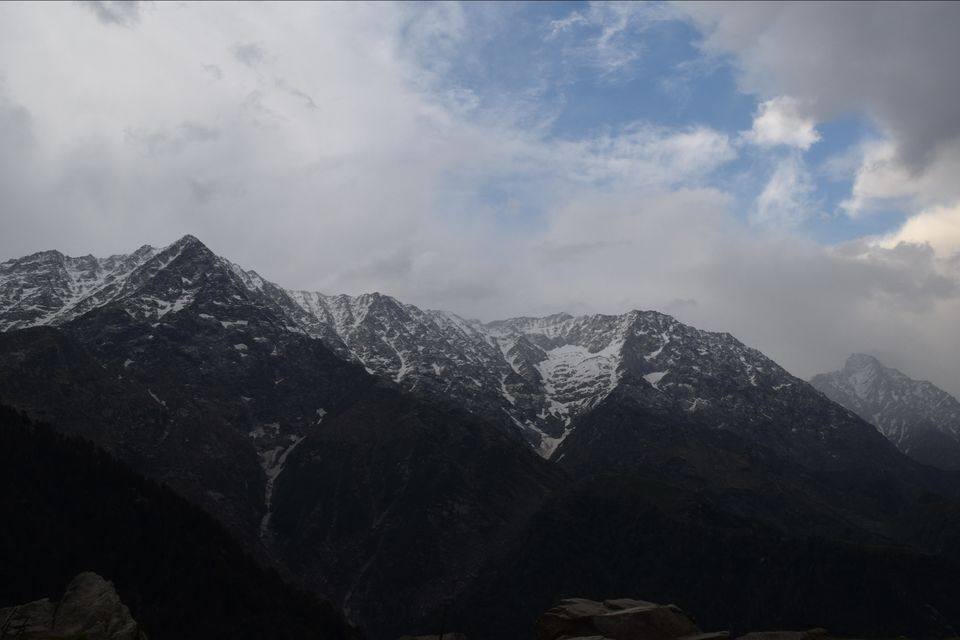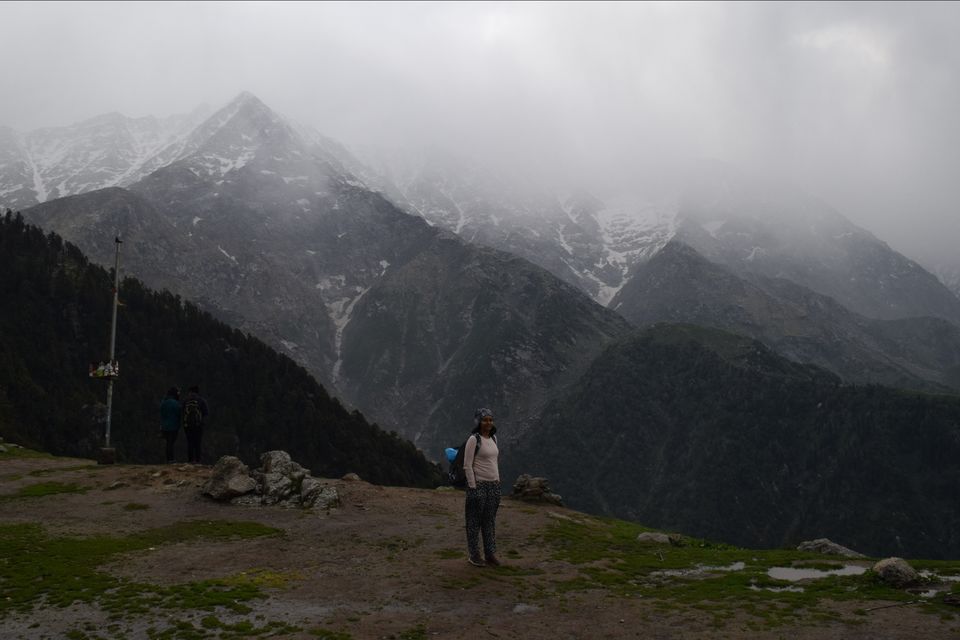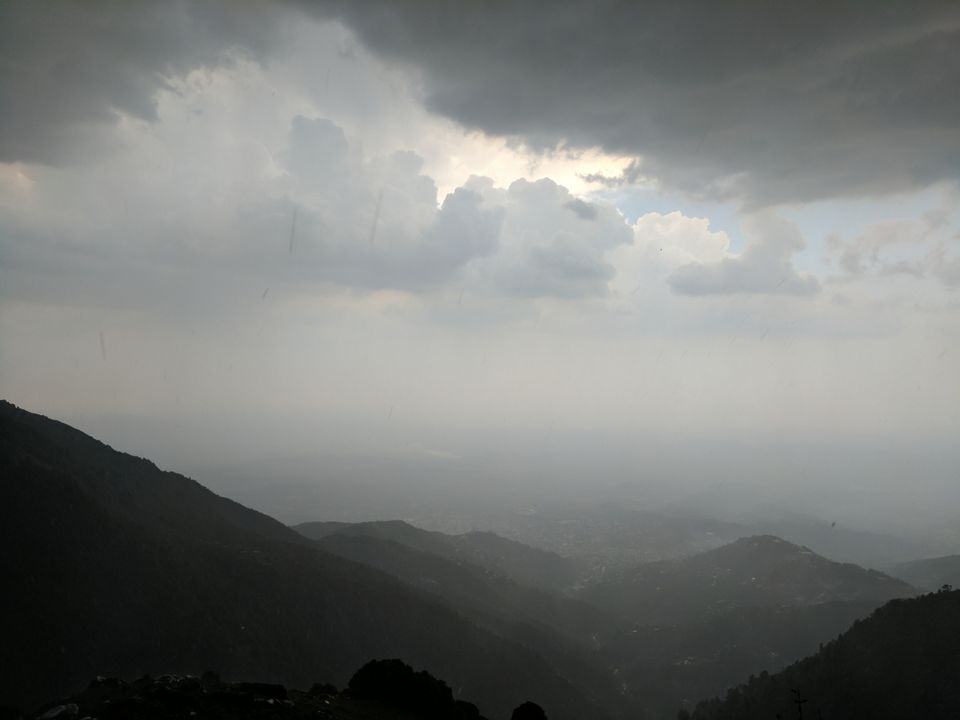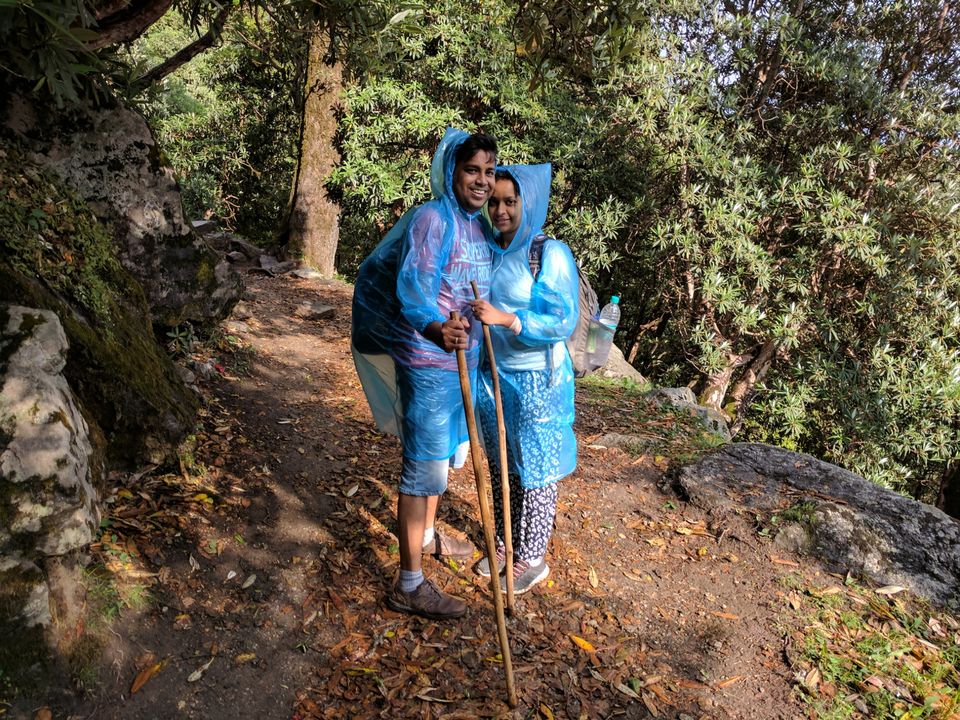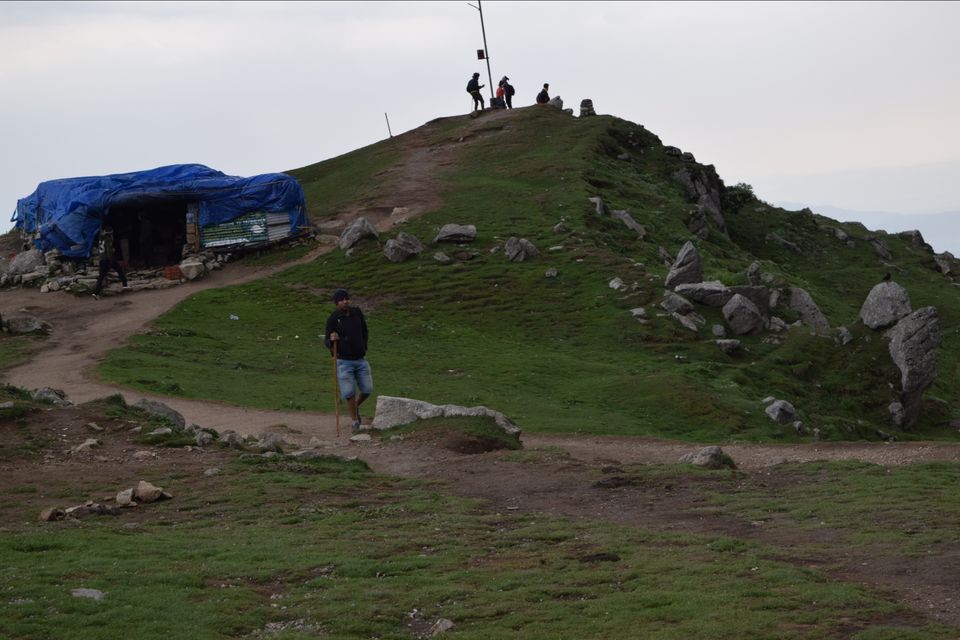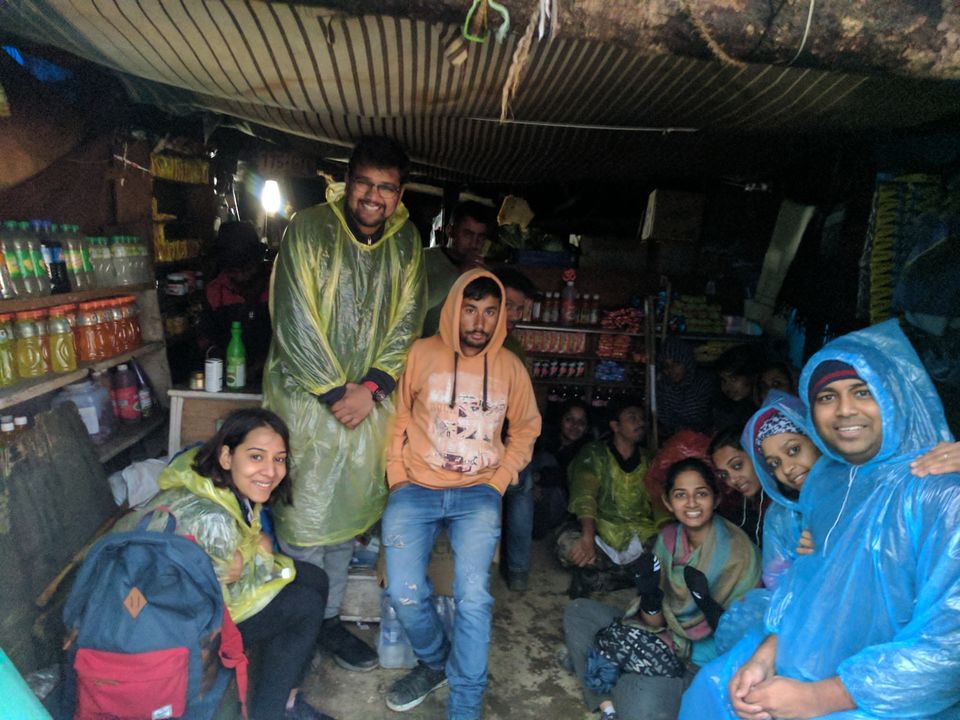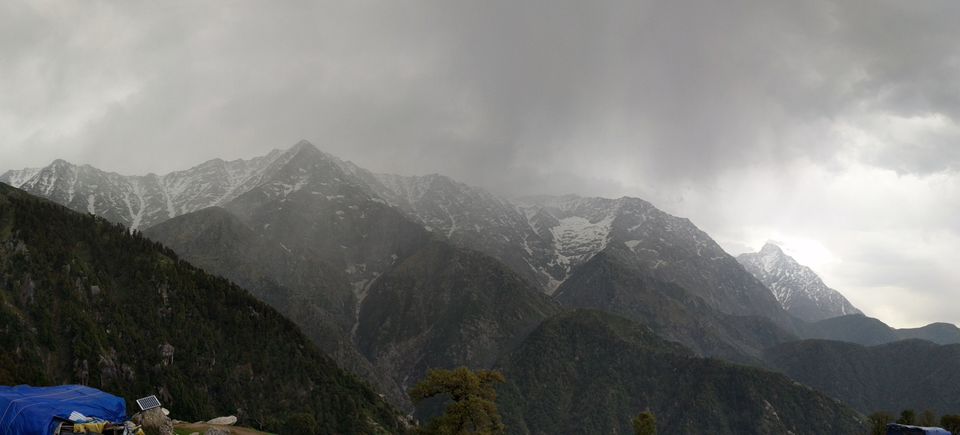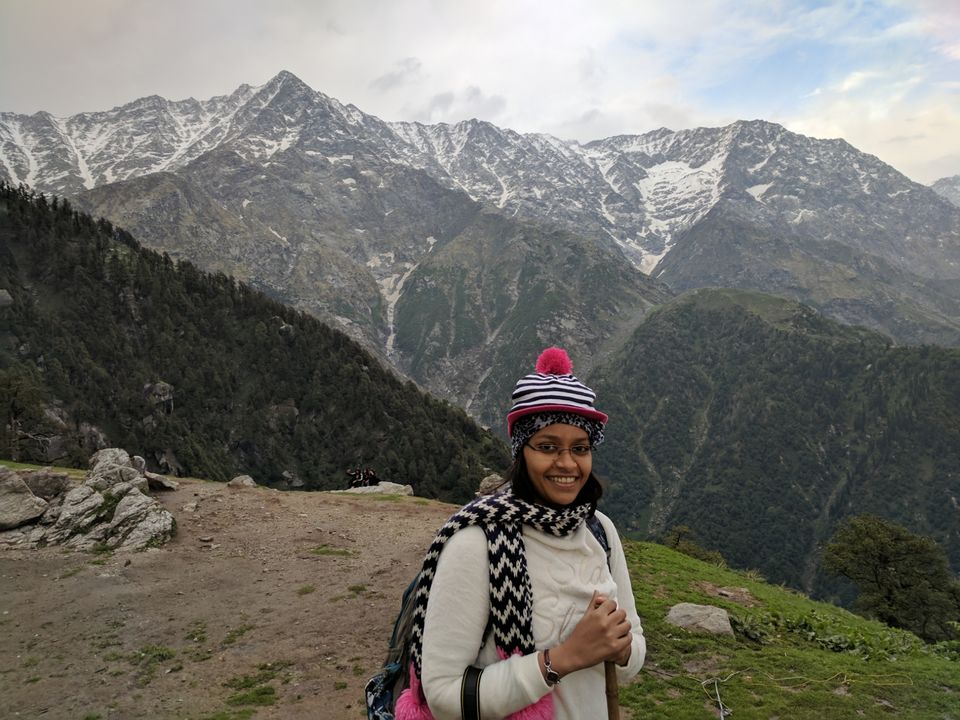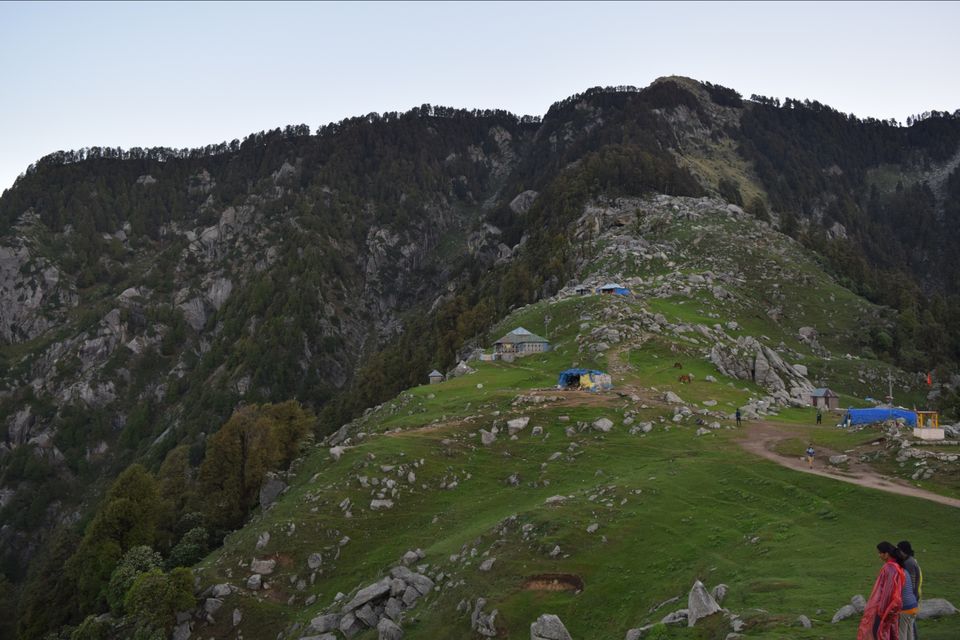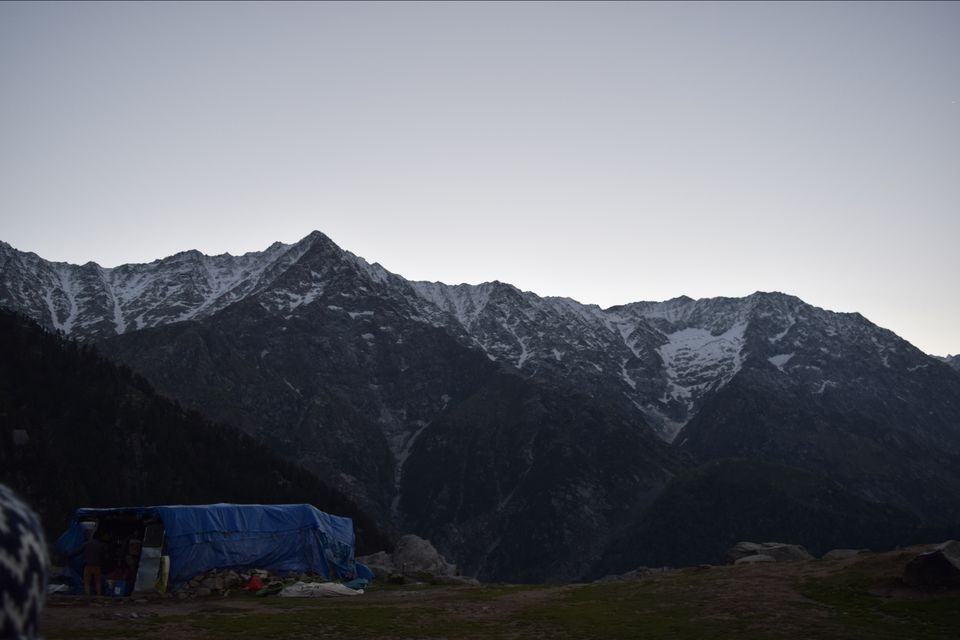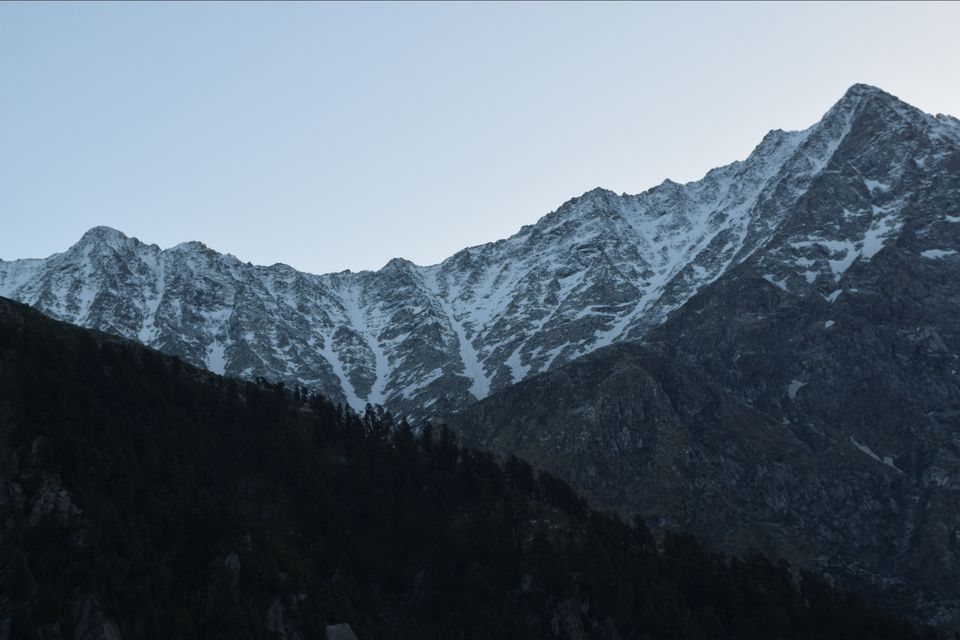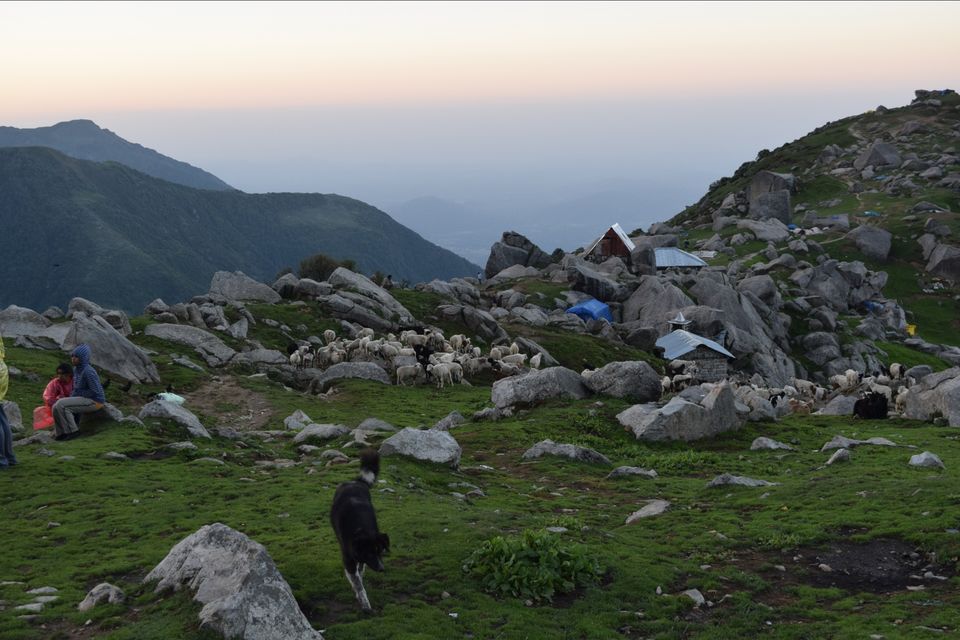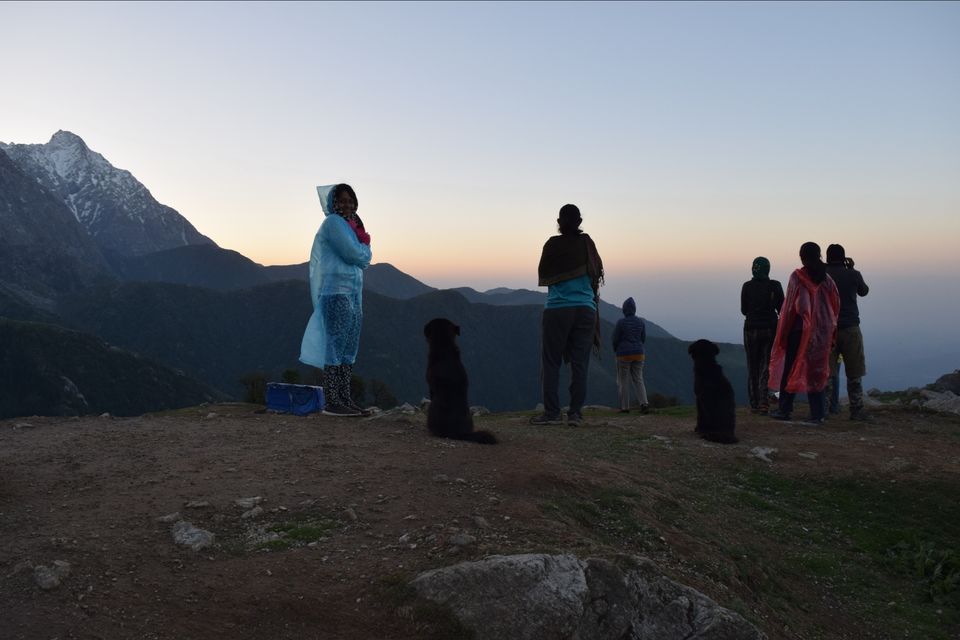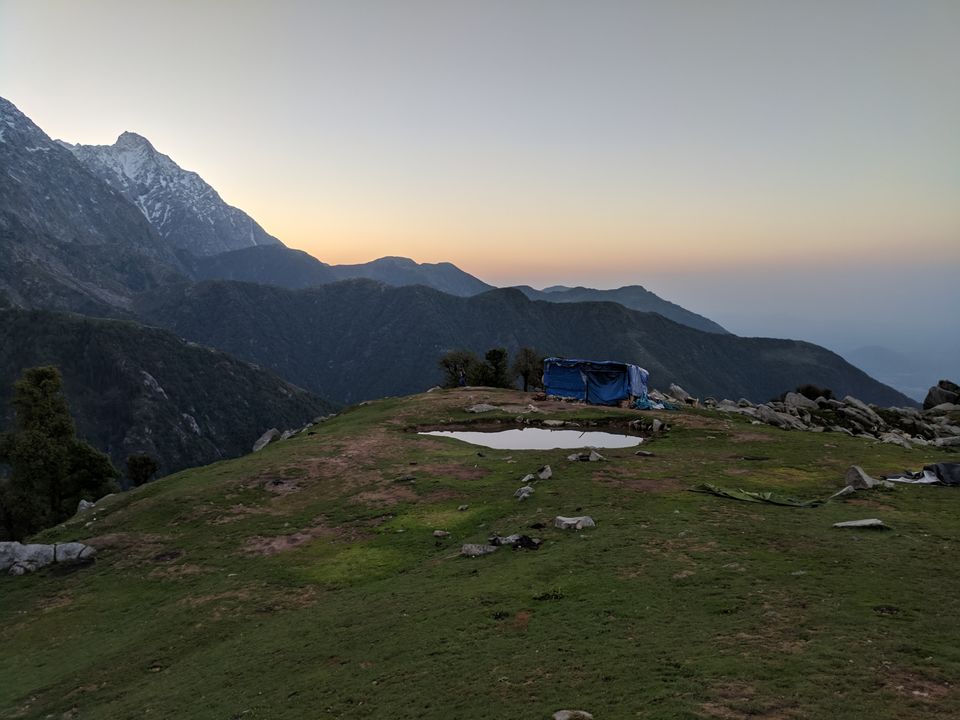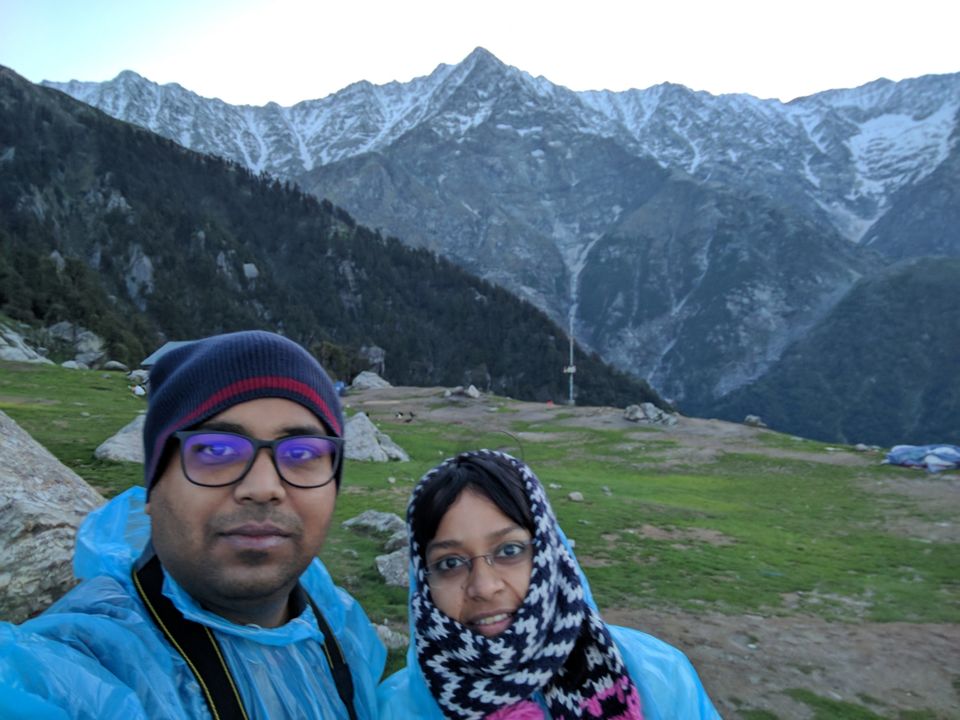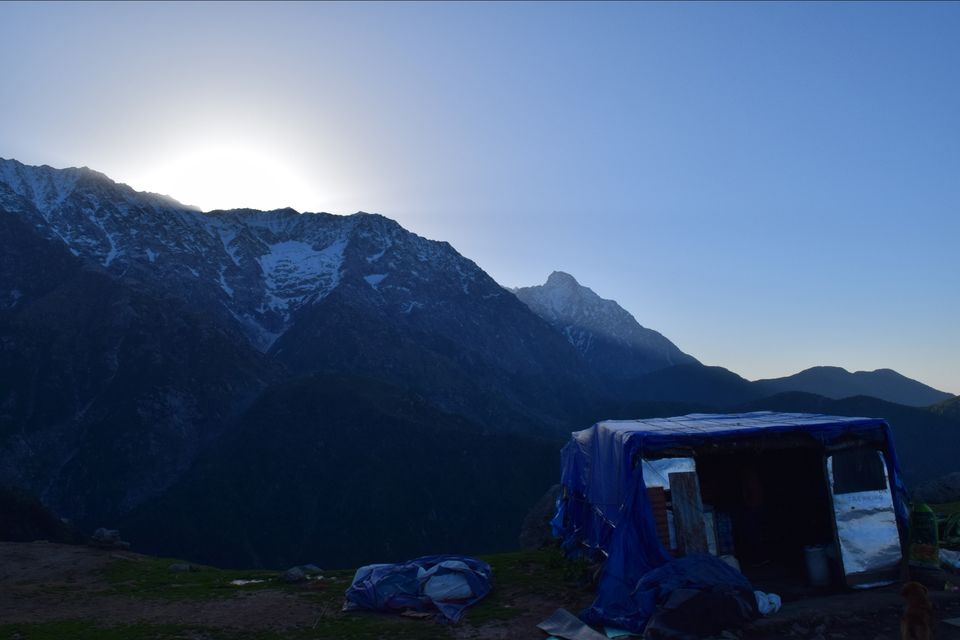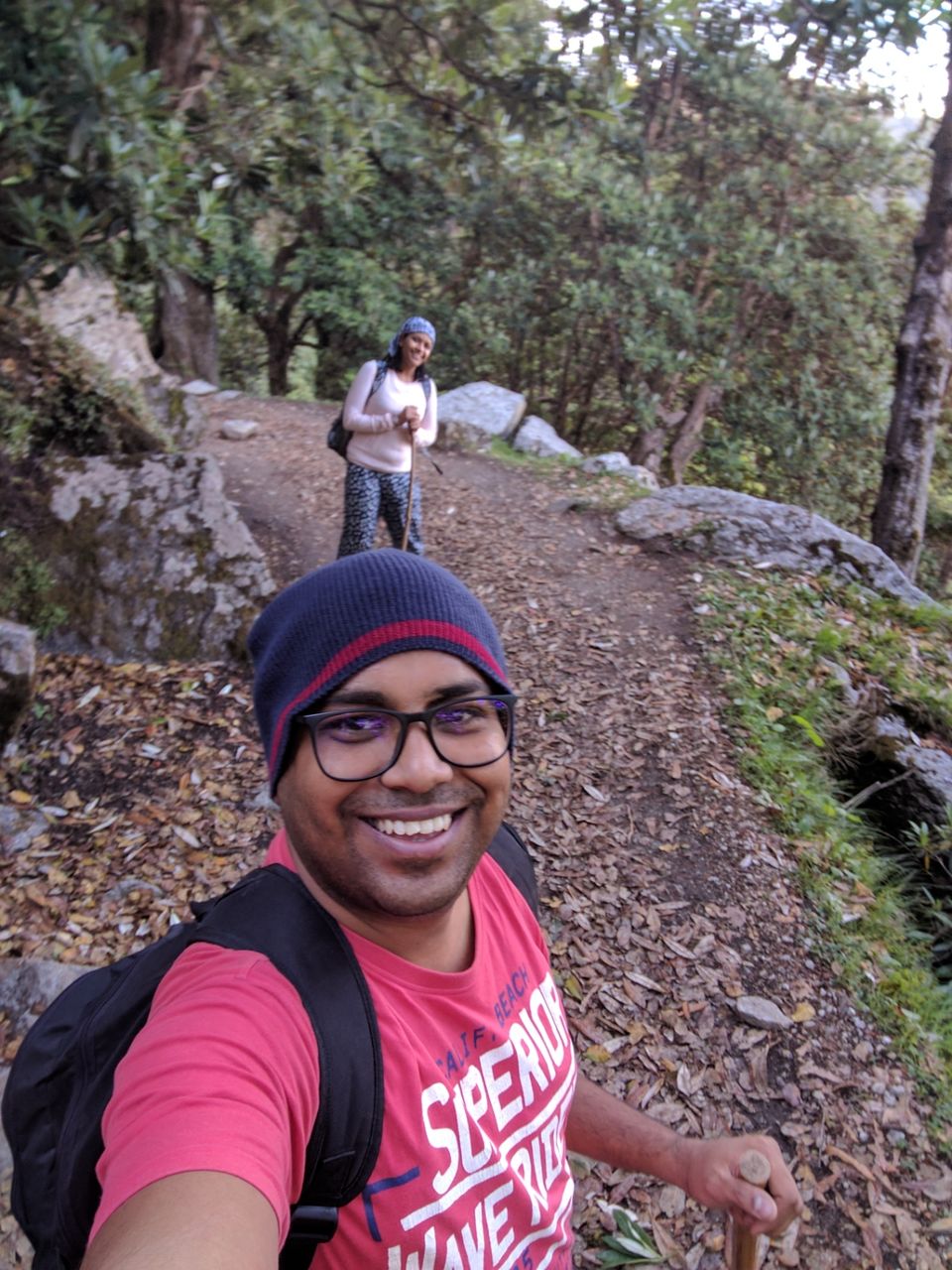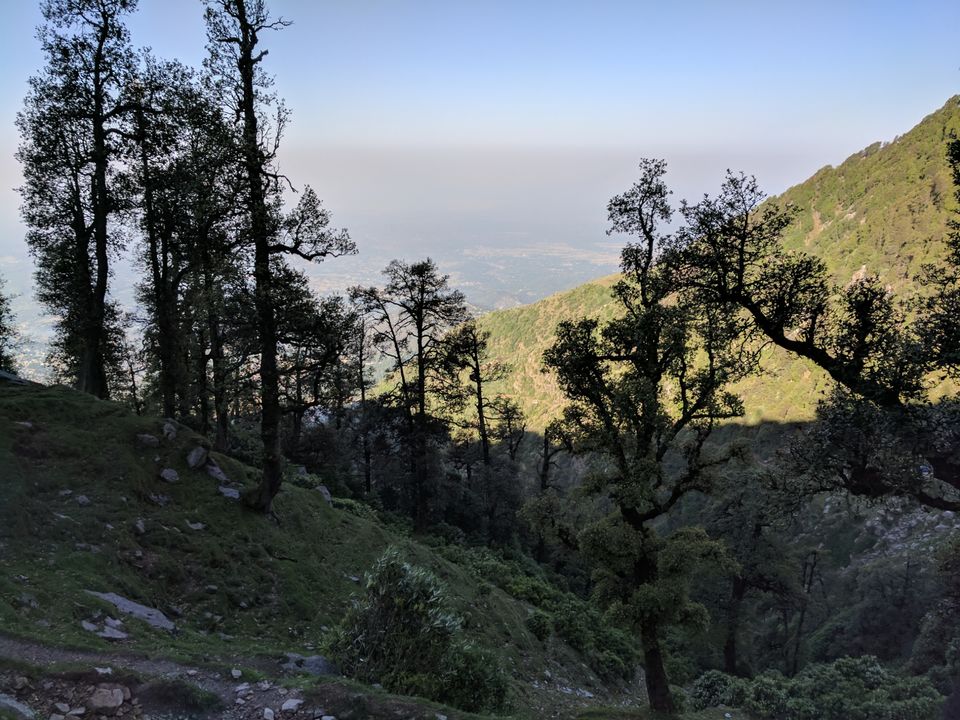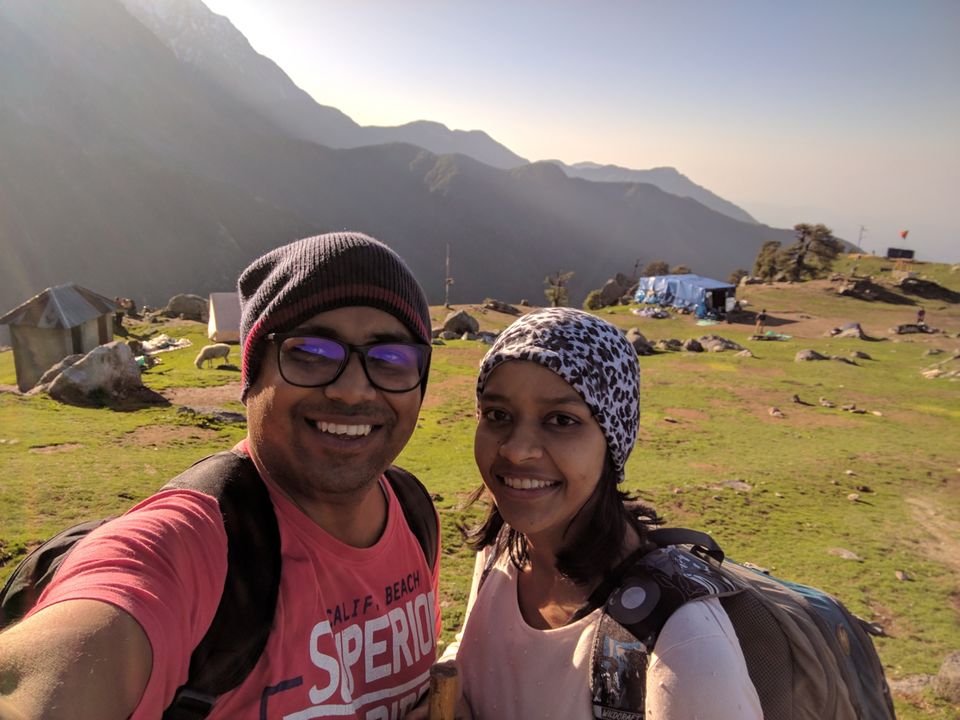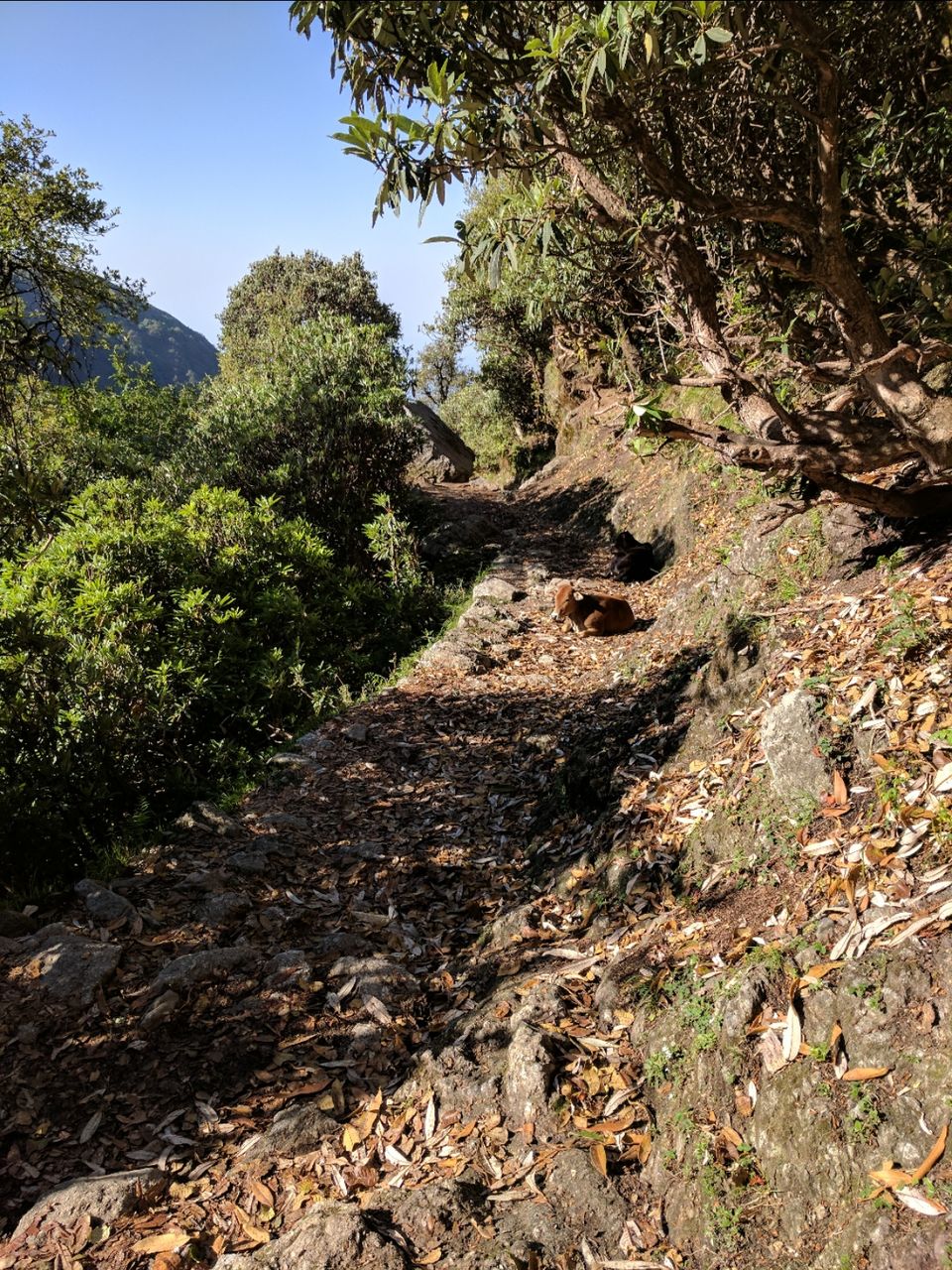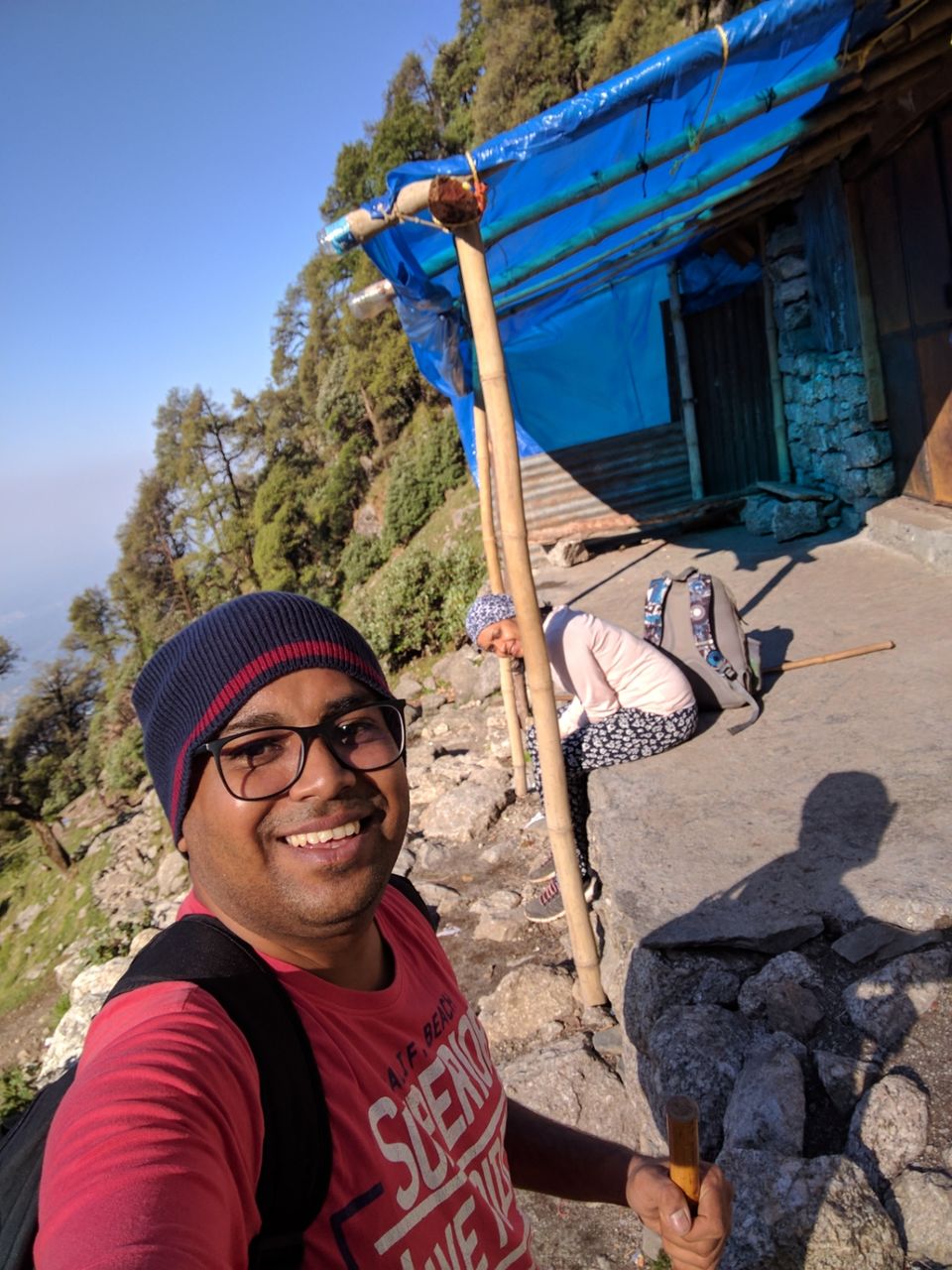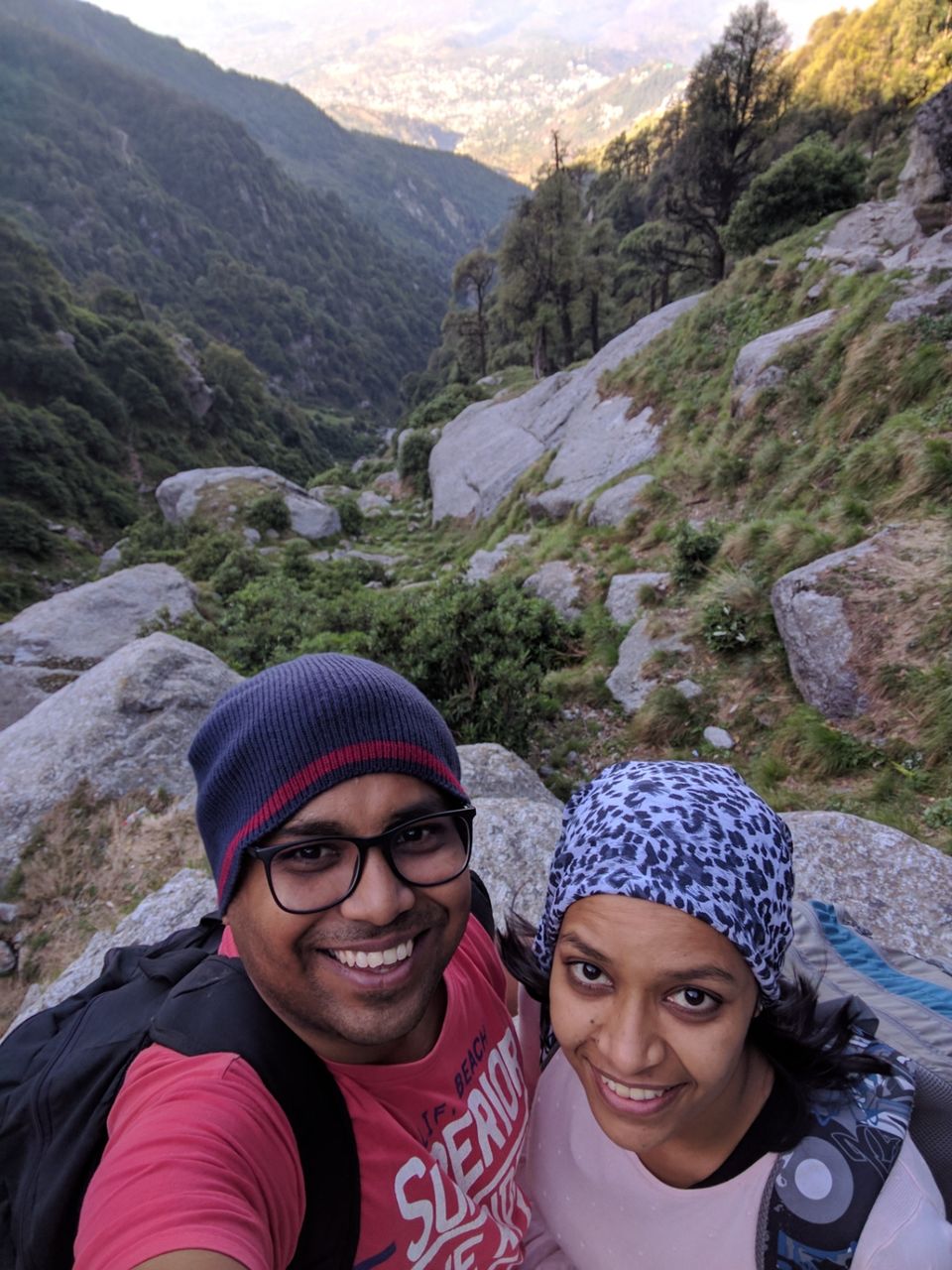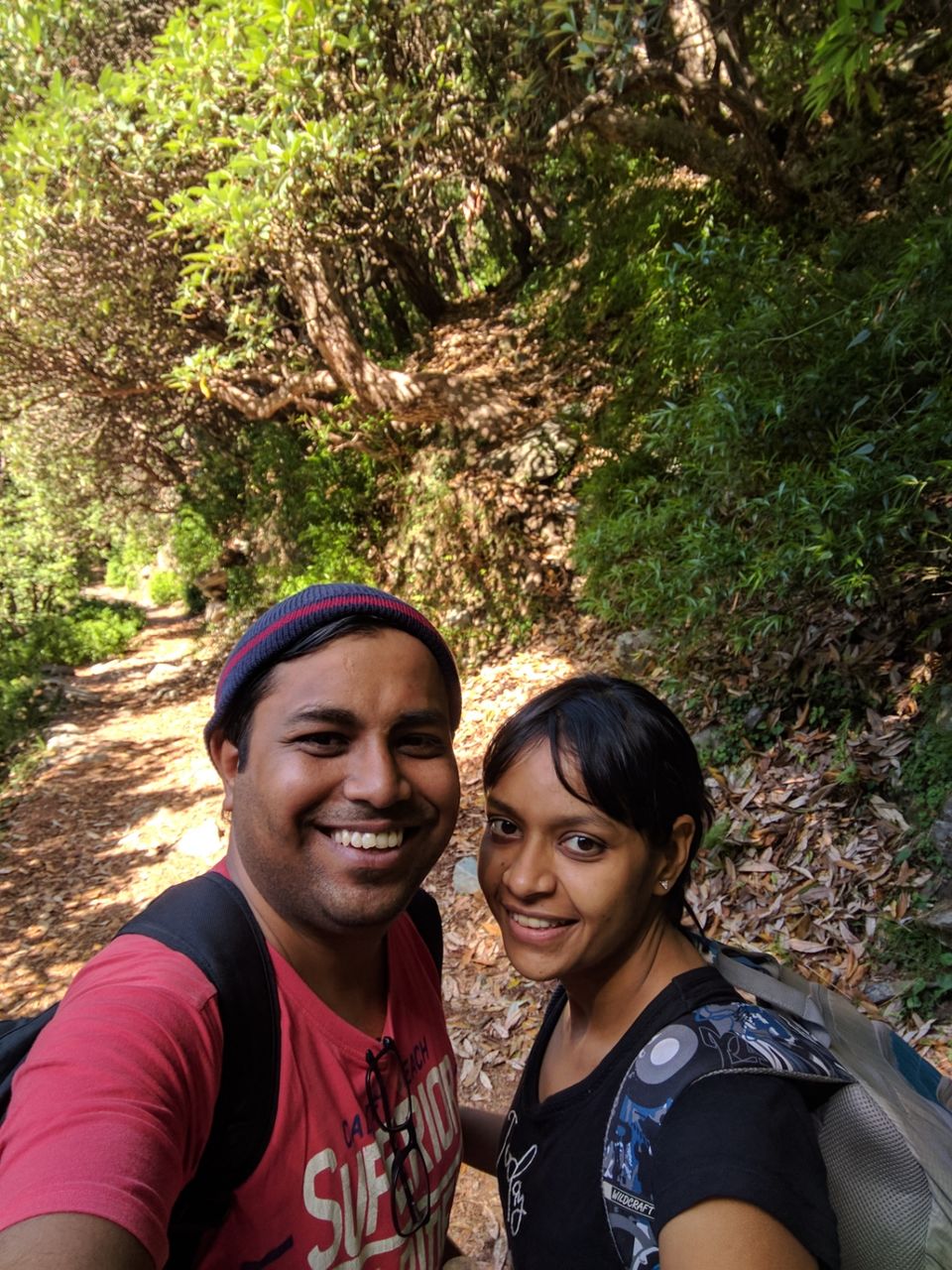 Next day after sunrise, we headed back to Dharamkot. Had breakfast there and went for Mcleodganj and Dharamsala local sightseeing..Visited monasteries,morques,stadium.. We even saw DALAI LAMA'S house... Around late afternoon, we left for Amritsar ..Overnight stay in Amritsar.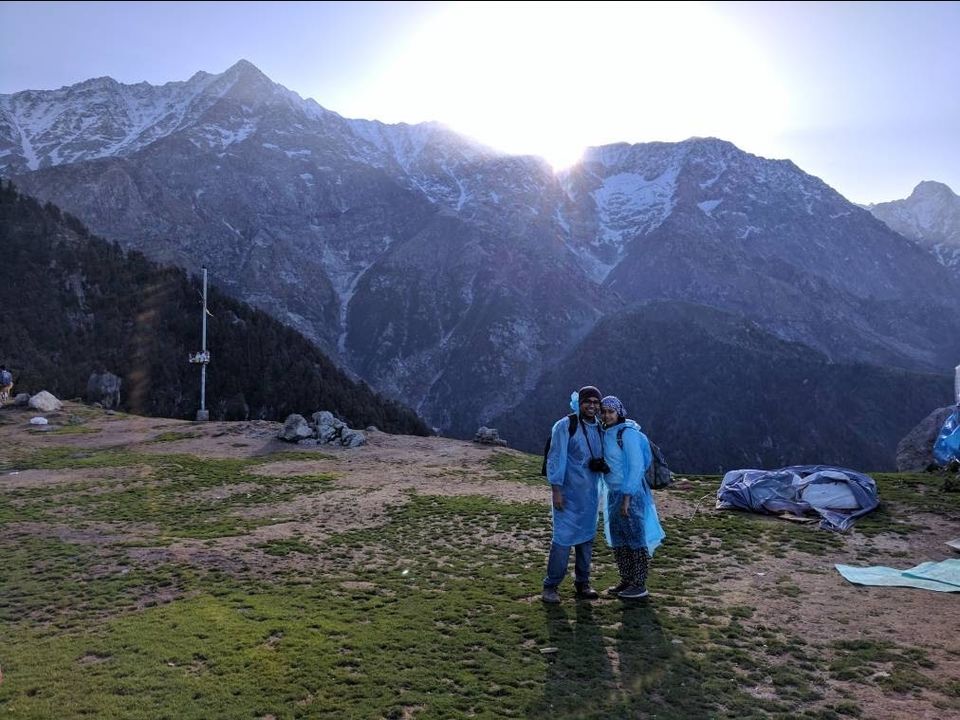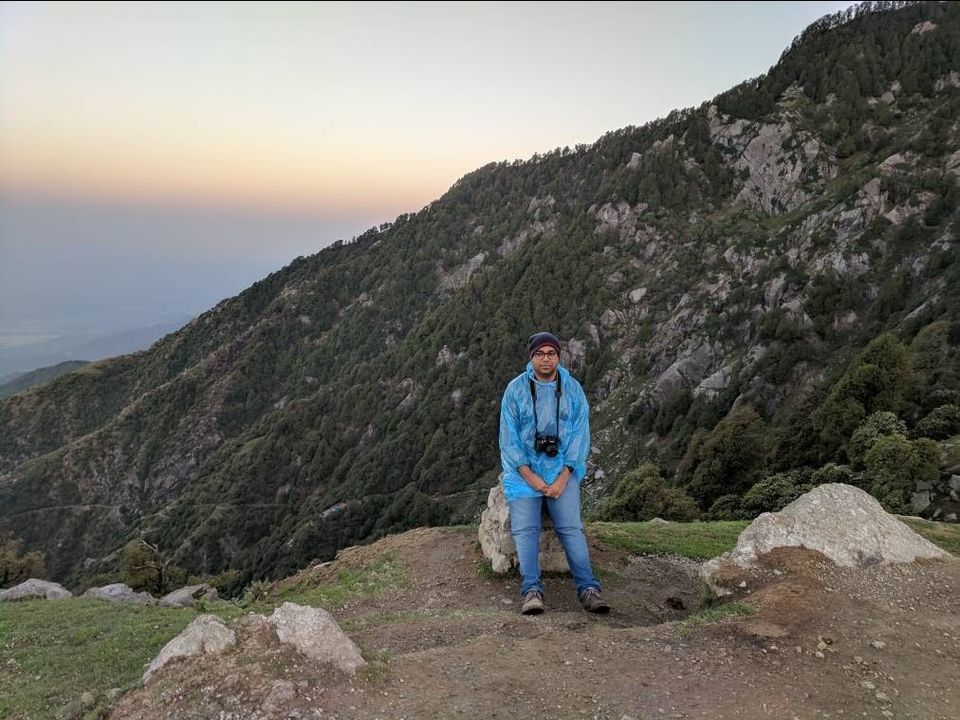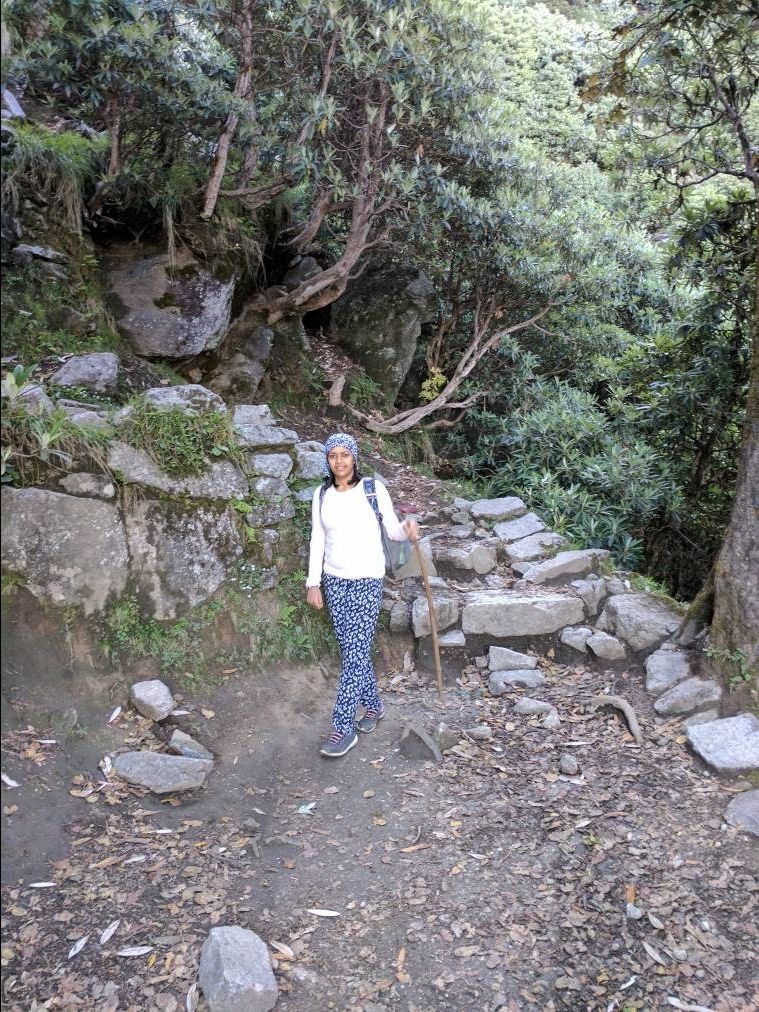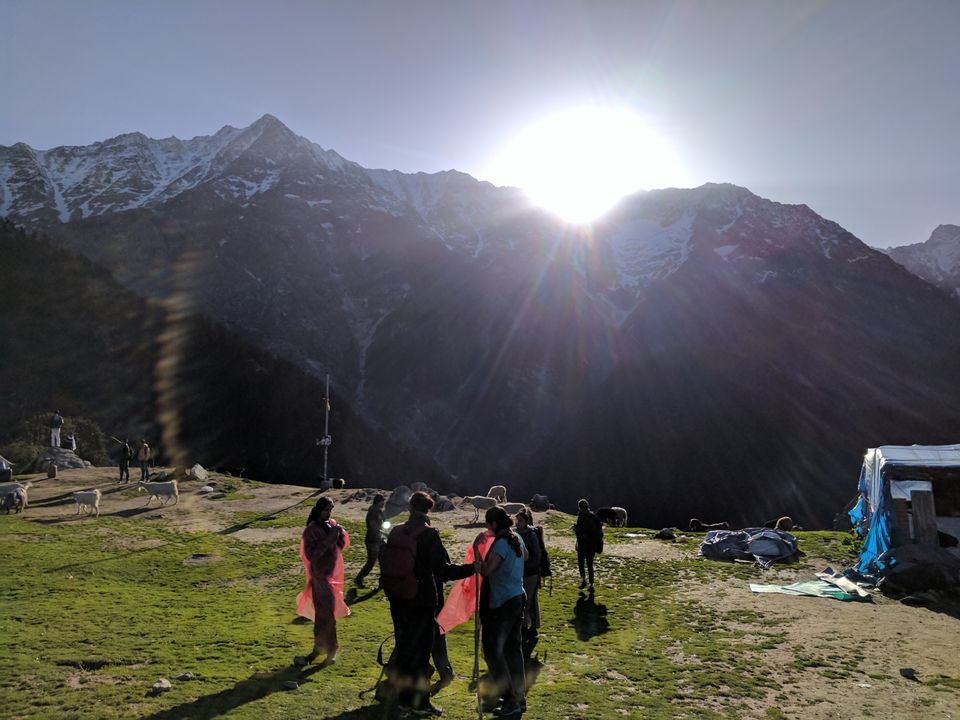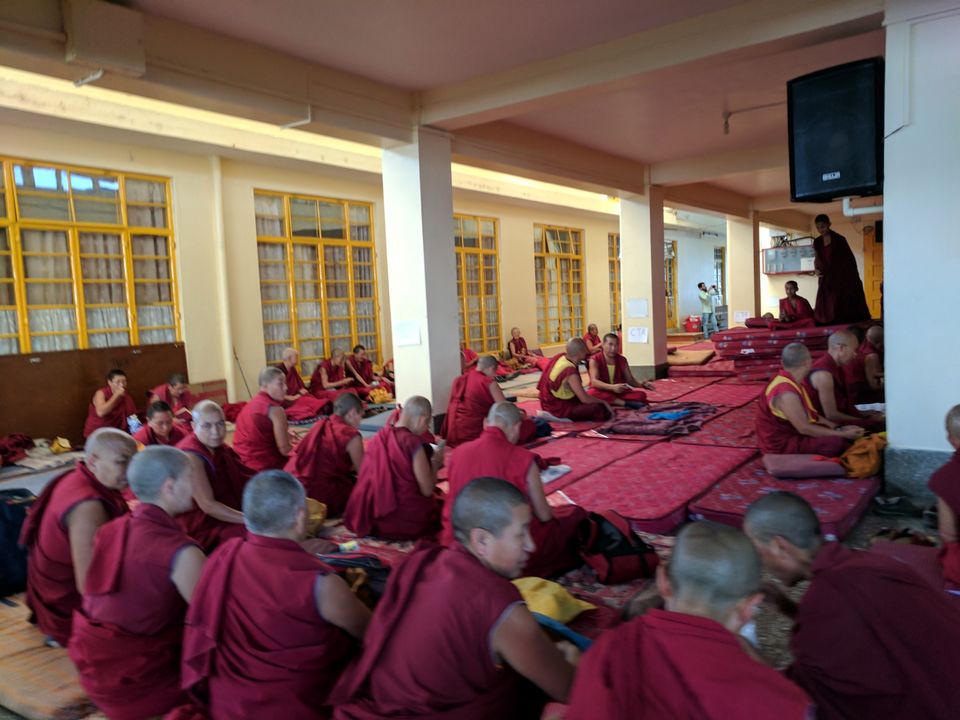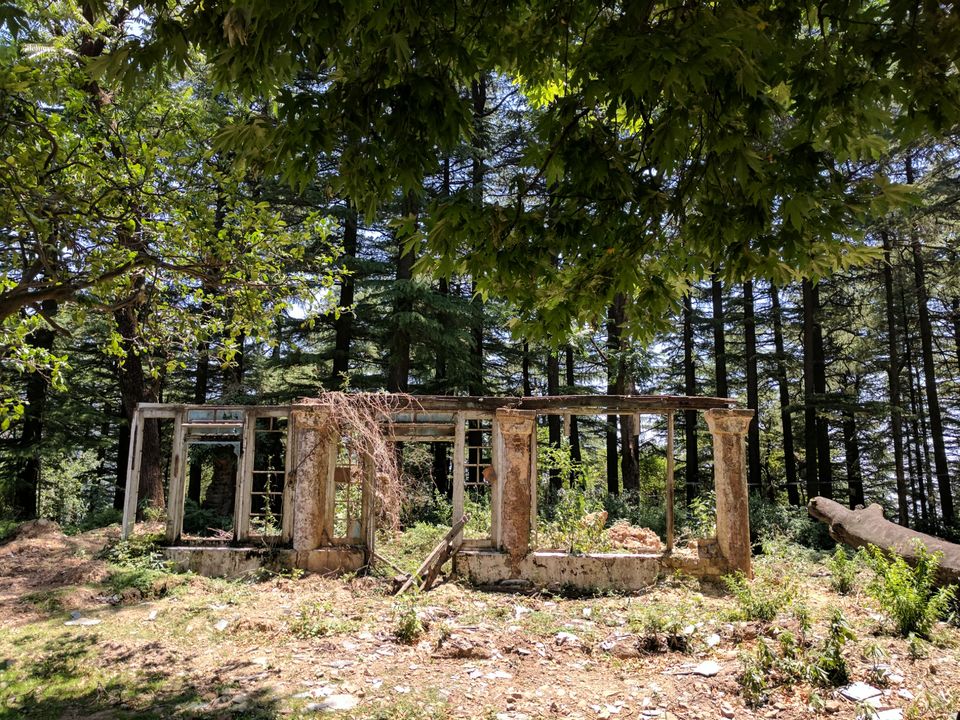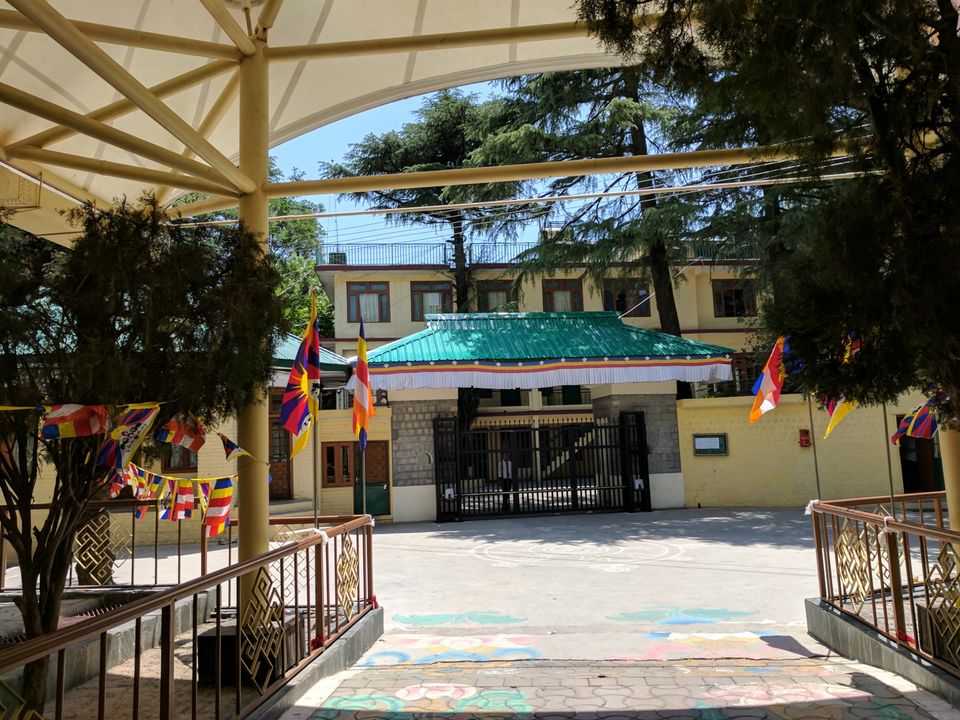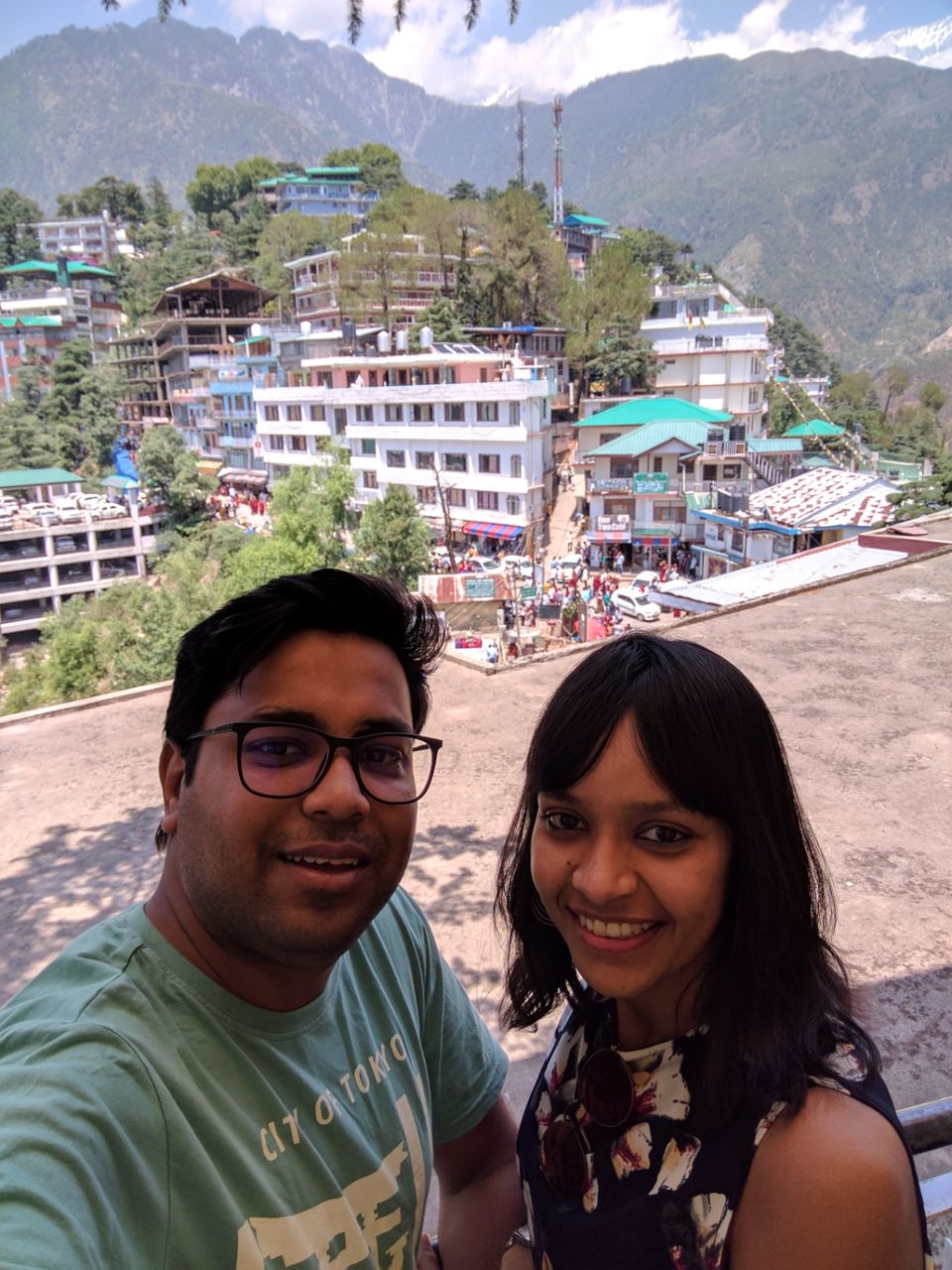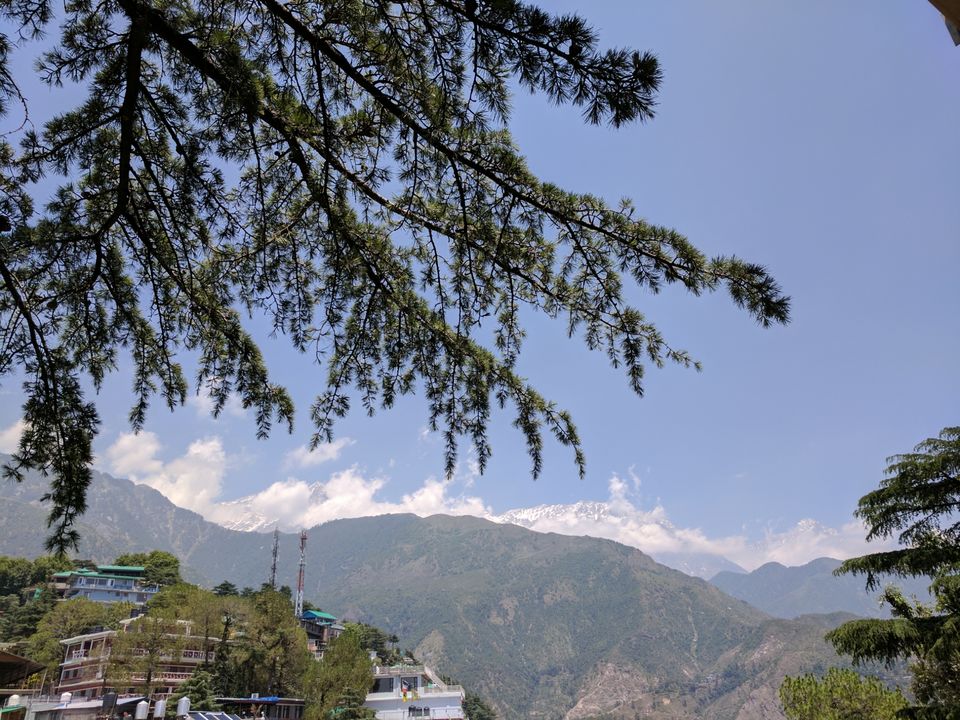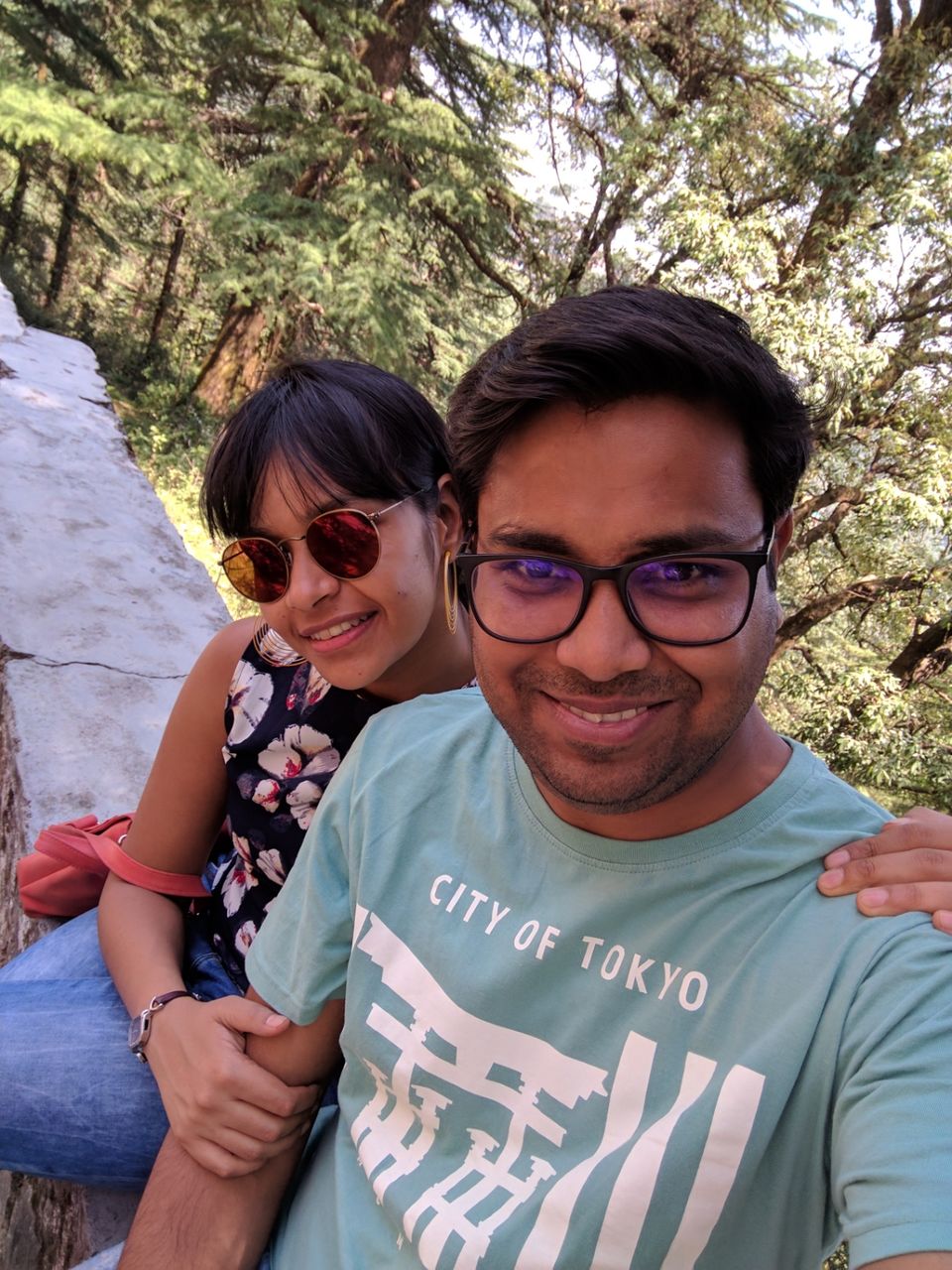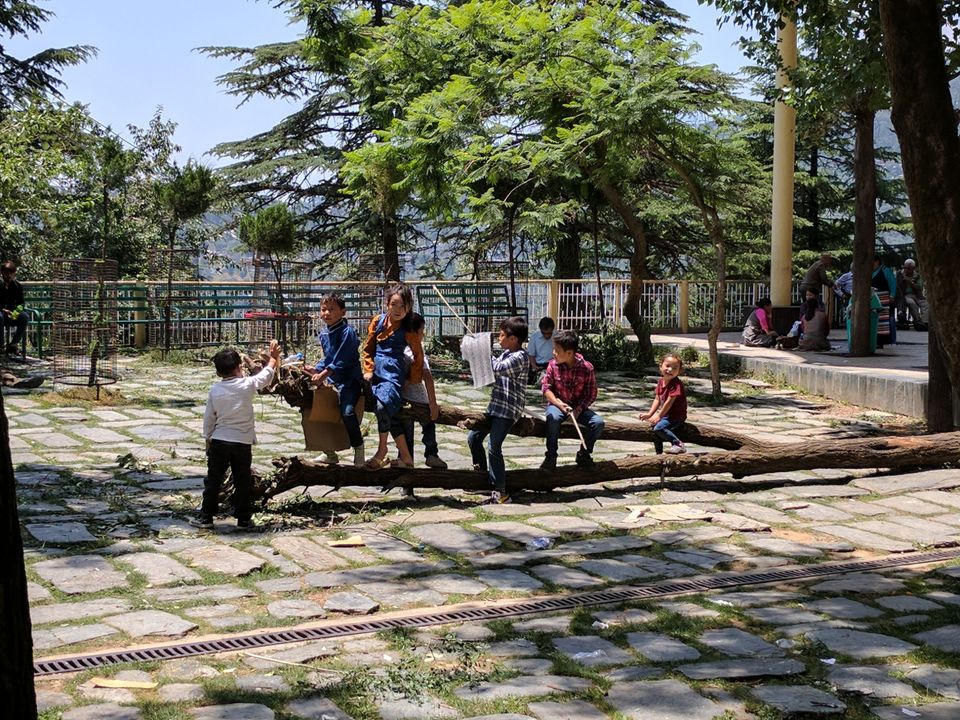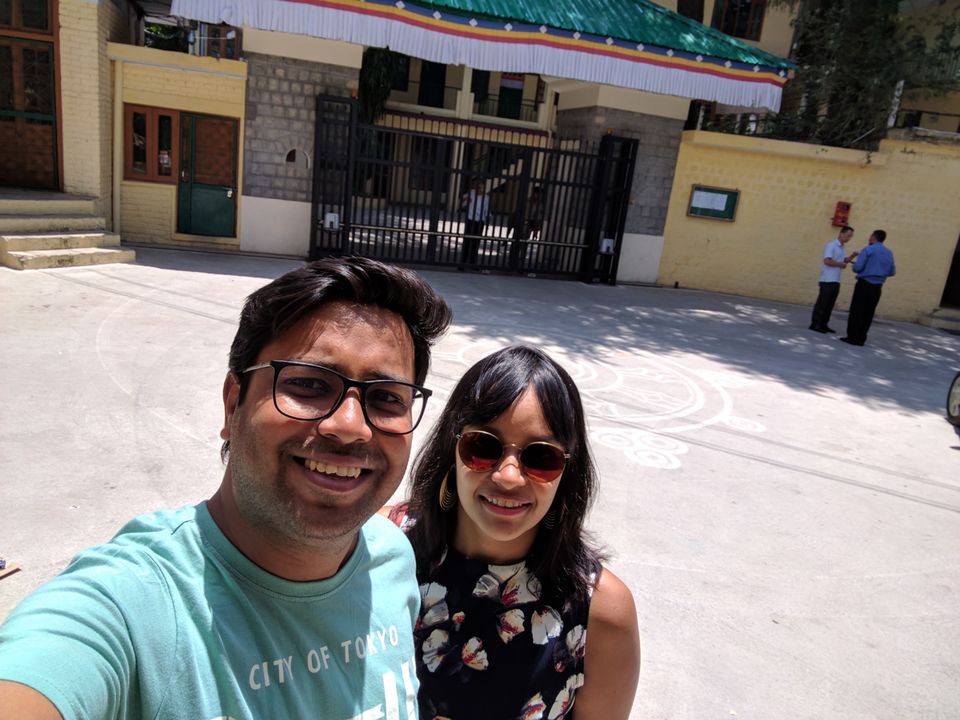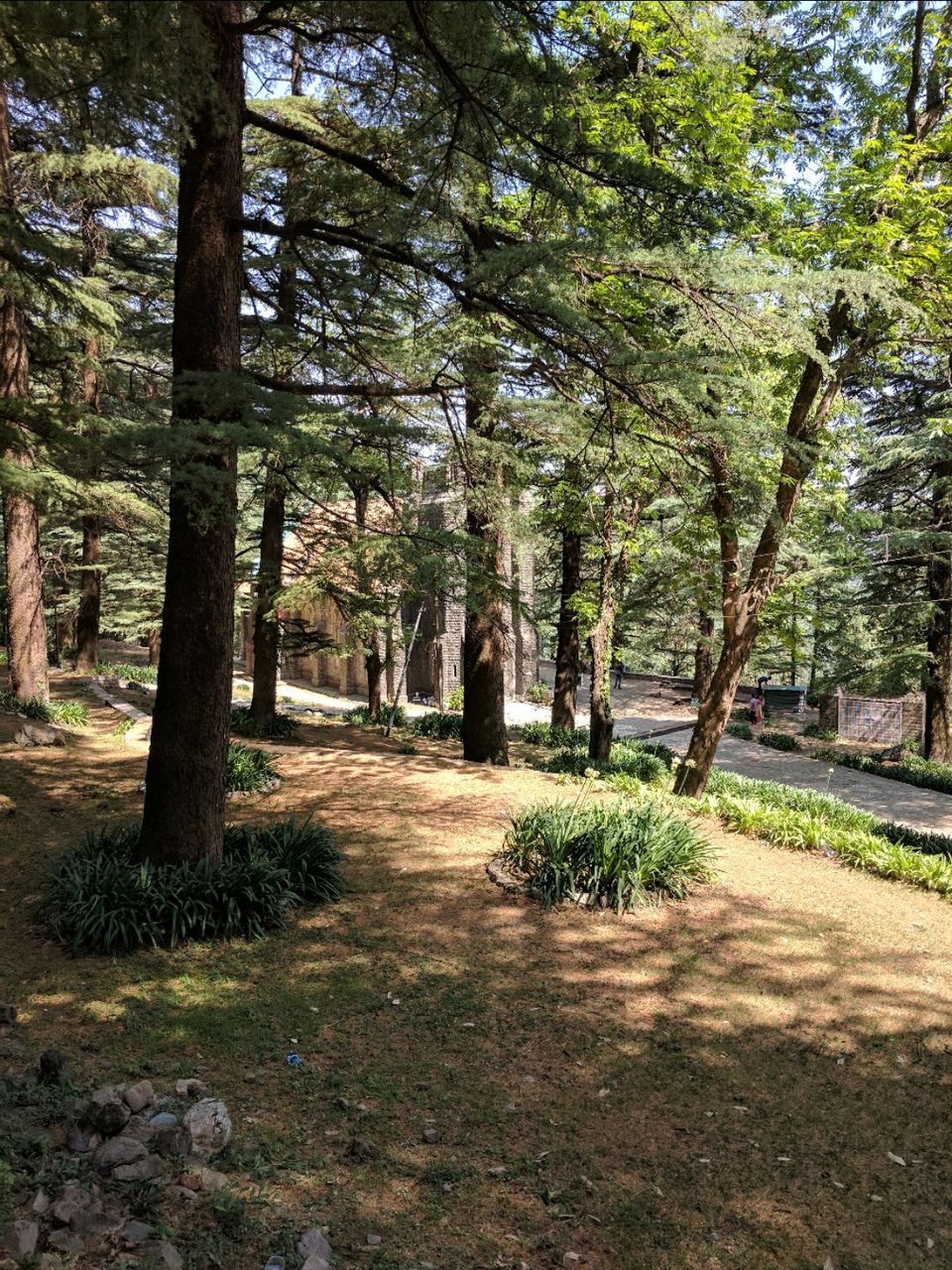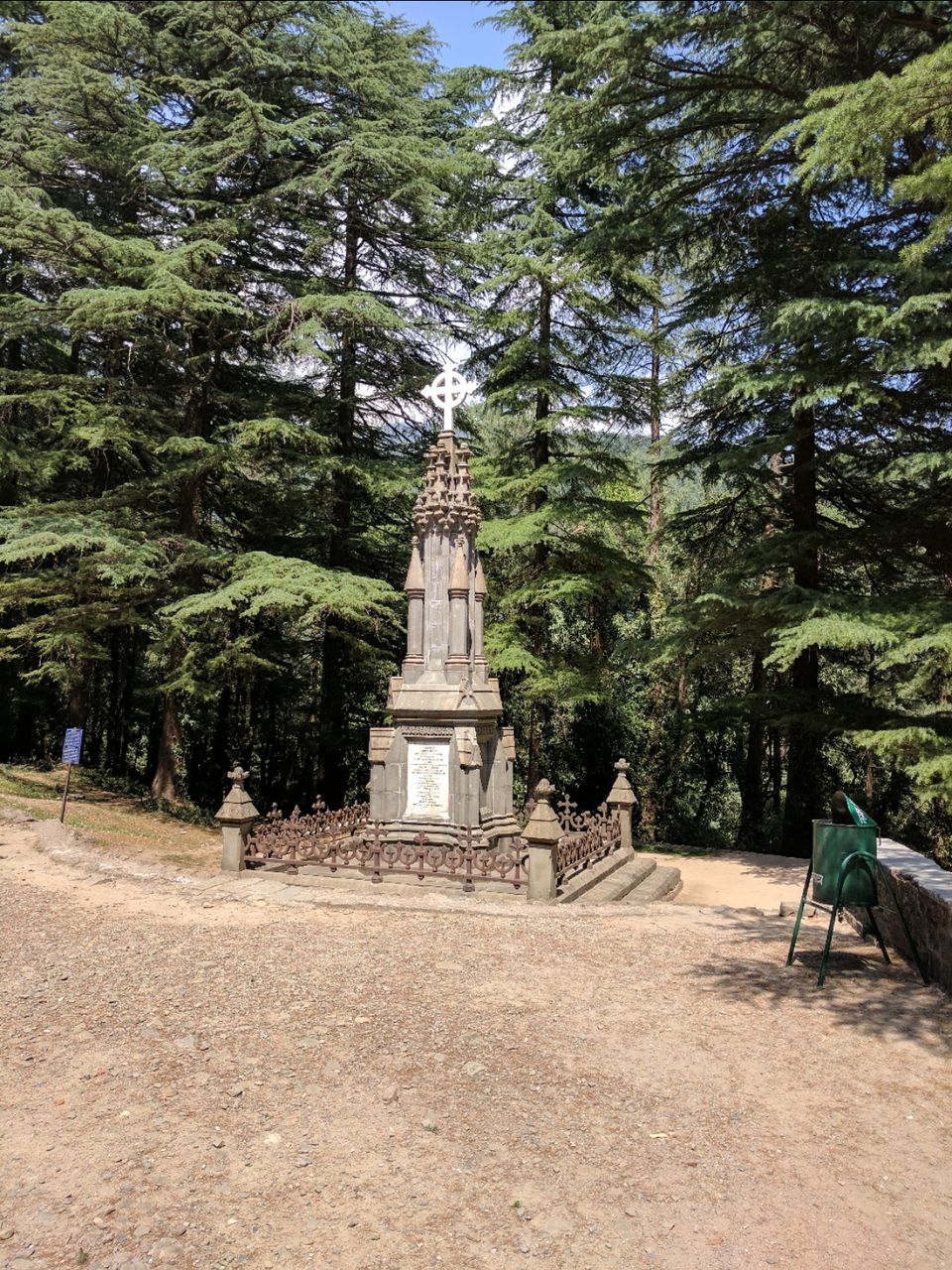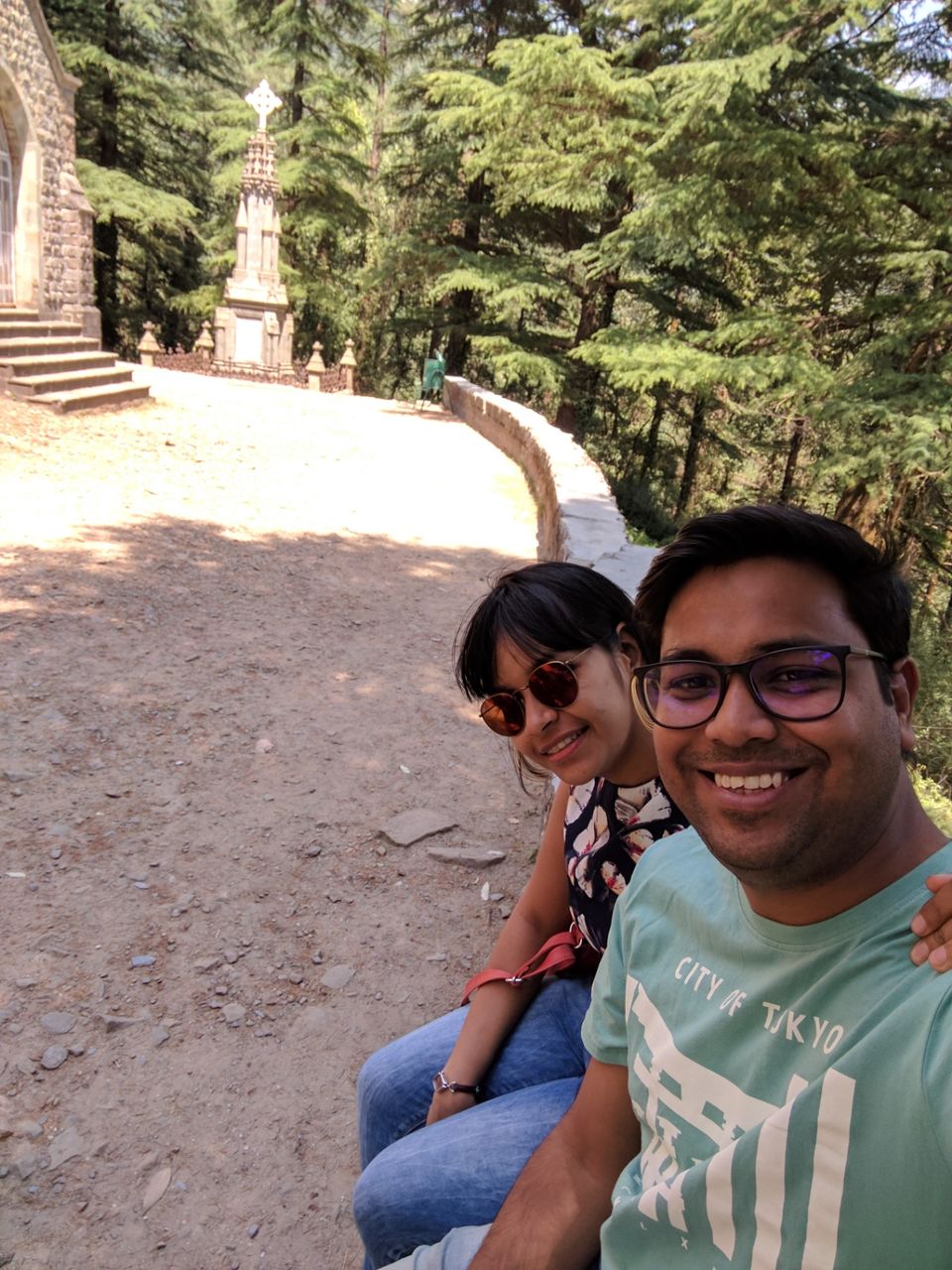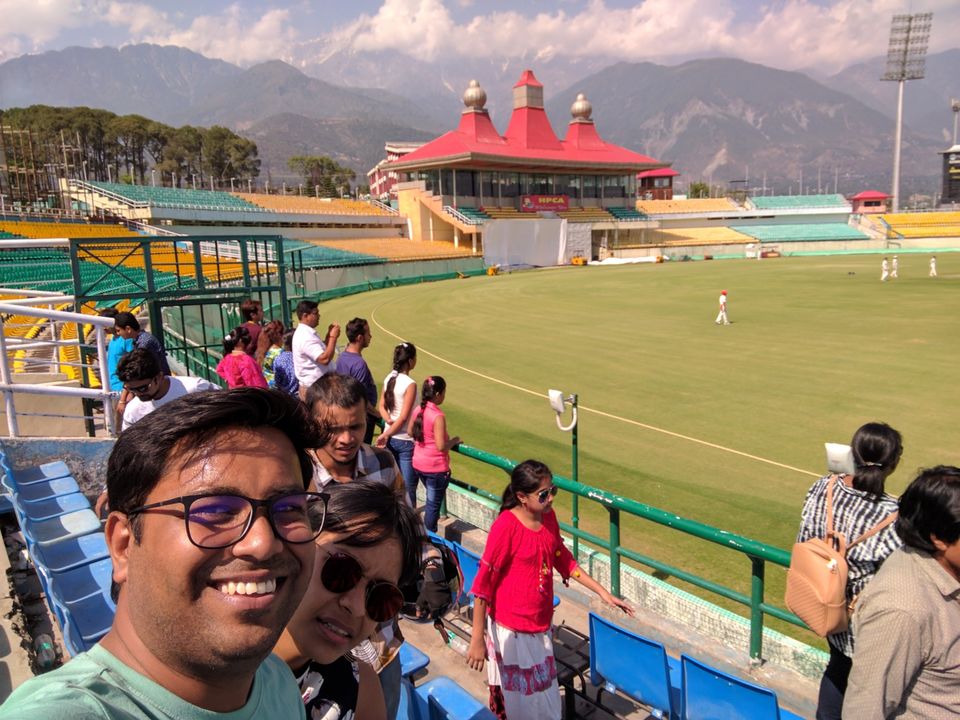 We had good and fully buttery delicious Punjabi breakfast.. Then we headed for Golden temple and Jallianwala Bagh , the most famous tourist destinations in Amritsar..
I had heard the story of Jallianwala bagh massacre before but when I saw the brutalities of that place, the marks left by bullets on walls, it did deeply affected me.. It's saddening to see what Britishers did to our people..
We went again to golden temple in evening as once was not enough..
Sat there for couple of hours near the pond.. It was super relaxing .
Had a return flight same night to Delhi..
With this this wonderful journey came to an end..