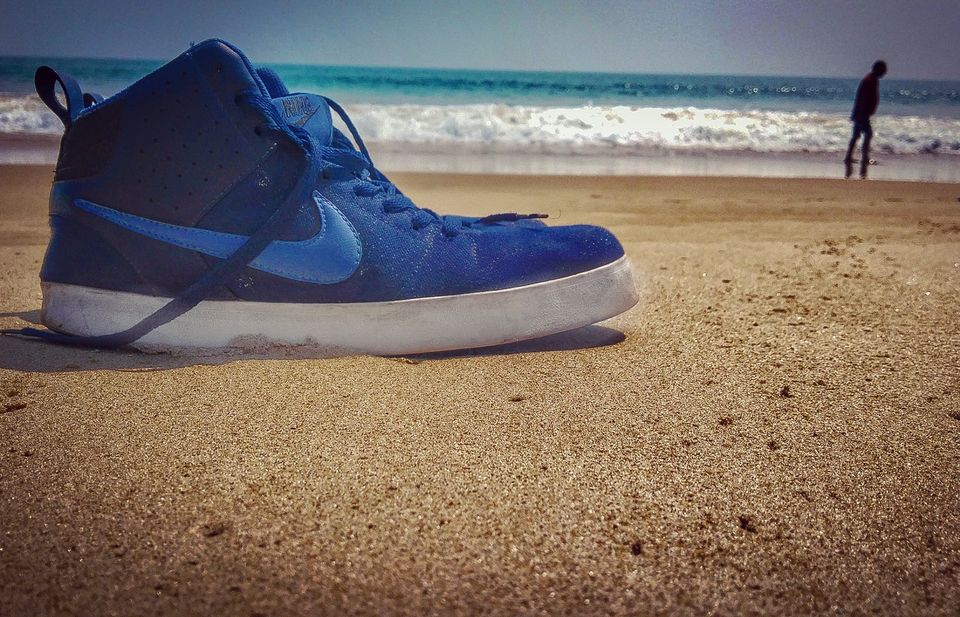 The Long Journey Begins
The main objective of our visit to Odisha was to visit the place it is known worldwide for - the Jagannath Puri Temple. Maintaining our budget, we decided to book a train to Puri. Since Delhi to Puri is quite a long journey, I gave special attention to the train timings as it is not easy to pass 30+ hours in train. We booked Purushottam Express, as it was the fastest and also because its travel time included two nights. So basically you can easily spend at least 16 hours doing one of the sweetest acts on this Earth - Sleeping.
For our return journey, we booked a Vistara flight, since we figured it would be really difficult to spend 30 hours in train with the travel fatigue and lowered excitement levels. The flight ticket cost around Rs. 3000 per person. All the tickets were booked well in advance, in December 2018.
Train booked - Purushottam Express
Travel time - 31 H 05 M, departs from New Delhi railway station at 10:30 p.m.
This is the fastest train to Puri. All other trains take even more time. Another option to travel by train is to book Rajdhani Express. It's a great train which also provides meals, but the only catch is that it only goes till Bhubaneswar. From there, it will take you 45 mins. to 1 hour to reach Puri by bus or taxi.
Puri
Wondering where did Day 2 go?
IN THE EFFING TRAIN! It was a 24 hours+ journey. Remember?
Sorry for that. Long journeys have that effect on me.
<Phew>
So after spending the entire day 2 travelling in the train, we finally reached our destination. Train got a bit late during the journey and we reached Puri by 6:30 A.M.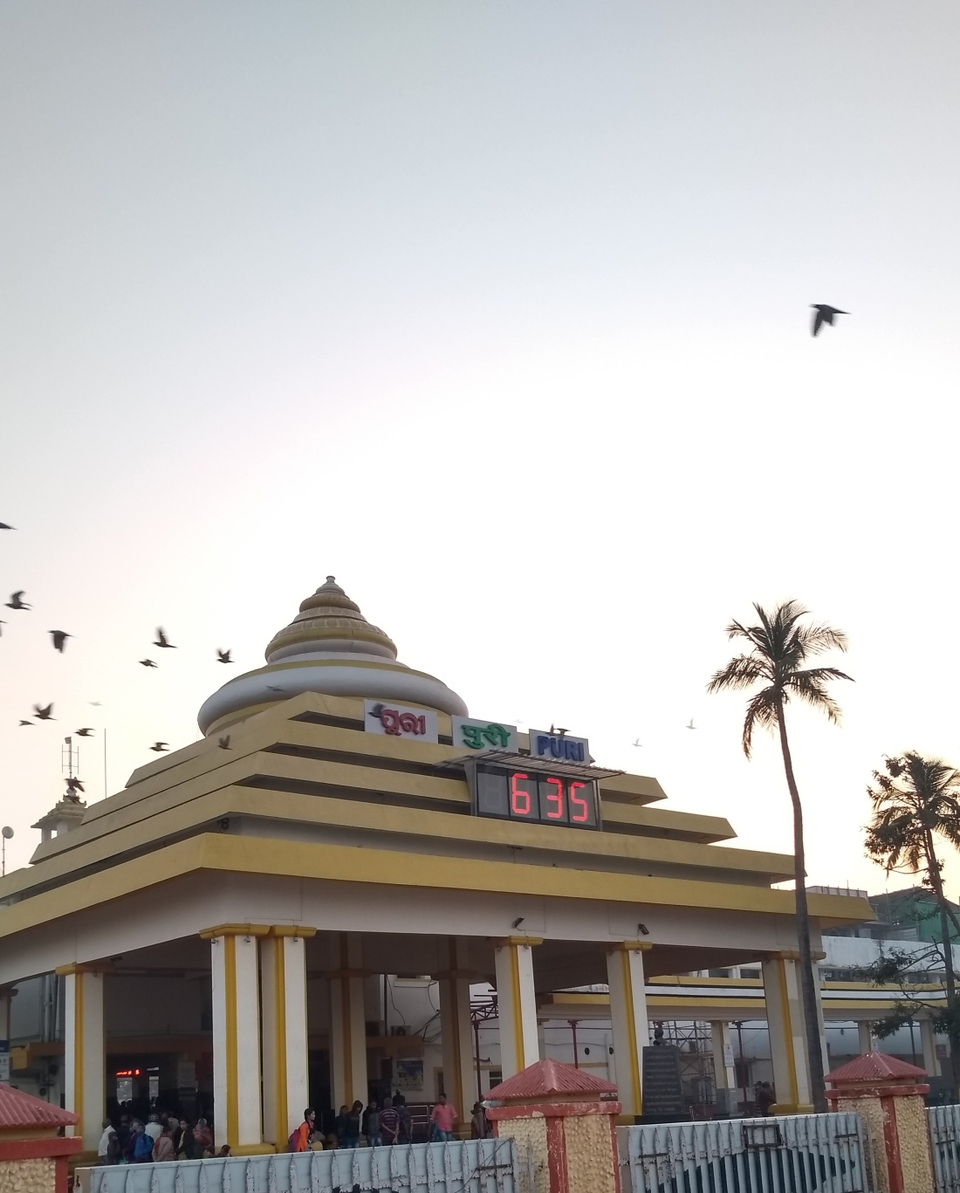 As you exit from the railway station, you will be swarmed by taxi and auto drivers. They will always tell you Rs. 50- Rs. 100 more than the regular fare to drop you to your hotel.
Now, here comes the first hack. As you exit from the station, do not hire a taxi or auto right away. Go to the left and you will see a prepaid auto stand. Just go there and tell them your destination, they will tell you the fare, print a receipt and you get the fair charge.
Things to do in Puri
1. Lord Jagannath Temple - Puri is mainly famous for the temple of Lord Jagannath, a form of God Vishnu. It is one of the char dhams of Hindus, the other dhams being Badrinath, Dwarka and Rameswaram. There are a lot of interesting stories and legends surrounding the temple. A simple google search would reveal all the stories. Do some research yourself, little birdie. You won't get everything in a plate.
* Bags and mobile phones are also not allowed. There are mobile and shoes stands outside the temple where you can submit these for a nominal fee.
* Non-Hindus are not allowed inside the temple.
* The stories and legends associated with the place are fascinating.
* Architecture enthusiasts will really like the place.
Scams exposed - Visiting the temple can be a harrowing experience. The temple complex consists of numerous small temples apart from the main one. Anyone can easily get confused. Just remember, NOTHING IN THE TEMPLE IS FOR FREE, NOTHING! Not even the prasad. Also, you will be harassed by priests ( known as Pandas).
So here you are more likely to get badgered by a Panda, than a Pandya. Get it? Hardik Pandya...Koffee with Karan?
Yeah... sorry about that.
So these Pandas will try to extract money from you by promising special darshan, they will incessantly ask you to donate money, they will shout at you, shame you and even threaten you with the name of God. Just don't pay any attention to them (bas pighalna nahi hai).
If you want to donate money, put it in the big donation box (called Hundi) located in the main temple near the entrance. This money goes to the temple trust. Any other donation goes directly into the pocket of the priest you give it to (not literally, because I don't think Dhotis have pockets).
Hack for temple visit - The temple is open from 5 a.m till midnight. If you want to avoid the crowd and harassment of the priests, go to the temple in the night around 10 p.m. You will be able to experience peaceful darshan of Lord Jagannath.
2. Puri Beach - Puri Beach comes alive in the evening. It is quite neat and clean for a beach that receives so much footfall. There are sea-facing hotels and the market is also lively. We explored the local market outside the temple and around the beach.
* Good point for relaxation.
* Explore the local market and street food.
The market in front of the beach is filled with offices of travel agents where you can book tours for Konark Sun Temple, Chilika Lake and Bhubaneshwar.
We booked a private taxi for the tour of Lake Chilika for our next day. If you have no problem in travelling with other people and want an economical option, book the bus tour (we had to book a taxi because of timings issue). Otherwise you can also book a private taxi for flexible timings.
* If you have no issues with the timings, my own advice would be to book a bus tour. The reason behind this advice will be explained further.
Chilika Lake
Chilika is a very vast lake with lots of mouths. The mouth closest to Puri is a small village called Satapada. Bus tours and private taxis booked from Puri will take you to Satapada.
Scams Exposed - The Boating associations at Chilika lake offer you different packages. If you have taken a private taxi to reach Satapada, they will deny to adjust you with a group and force you to take a private boat.
They will offer different packages. The biggest package they offer is for Rs. 4500 (approx.) which includes Dolphin sighting, Red Crabs sighting, Bird Sanctuary and Beach visit. Now, coming to the scam - there is no bird sanctuary per say - migratory birds can be seen roaming in the lake. If you put something in water to feed them, they will come flocking to you. You can see the Irrawady Dolphins, which can be found only here in India, but you won't be able to spot them in abundance. Just one glimpse here and one glimpse there. As far as the sighting of red crabs is concerned, this is the biggest scam of all. They won't show you red crabs citing some reason of low/high tides. Instead they will show you two crabs caught by them in a bucket. The whole experience is definitely not worth Rs. 4000. And, they will also try to sell you precious stones which are most probably fake. Do not fall for the whole act they put up showing you the extraction of these precious stones from the reefs and shells. Although it's one hell of a performance, then again, be a Sakht Launda. Don't fall for the theatrics.
Hacks for Chilika Visit - Try to book the bus tour provided by the Odisha government on their tourism website. It will cost you around Rs. 400 and includes the boat tour of Chilika lake. If you want to take a private taxi, then after reaching Satapada, take the boat tour offering visit to the beach and dolphin sighting. Other attractions are just not worth it.If you are interested in the migratory birds, just take something which you can feed to them, and they will come to you themselves.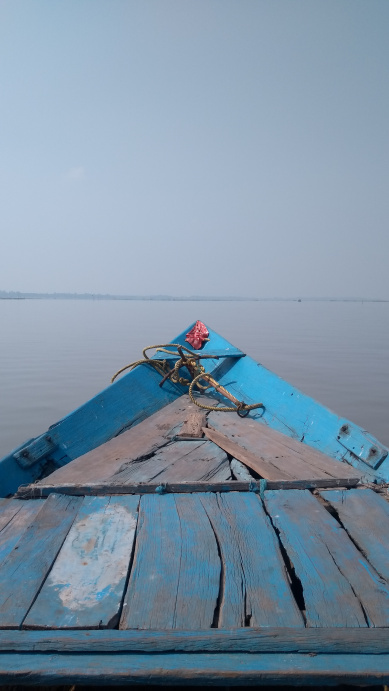 Konark and Bhubaneswar
We had our return flight from Bhubaneswar in the evening. So we decided to book a taxi that will take us to Konark and on a tour of Bhubaneswar, and then drop us at the airport in the evening.
You can also book an auto rickshaw from Puri to take you to Konark if you don't want to go to Bhubaneswar. It will cost you around Rs. 700.
Konark
The drive from Puri to Konark is beautiful. There comes a time when there is sea on your right. The ride is refreshing.
Konark Sun Temple is amazing in itself. The architecture is awe-inspiring. The history associated with the temple is interesting. But you won't be able to enjoy these unless you hire a tour guide. If you don't have a tour guide, you would just be there to click photos. It won't be that fun and you will get bored eventually. But if you hire a tour guide, it will enhance your experience of visiting Konark multiple times. Only then would you be able to understand the intricacies of the architecture which are surely going to astonish you. So, hiring a guide in Konark Sun Temple is highly recommended. There are plenty of guides available at the entrance and they charge Rs. 200- Rs. 250 for their services.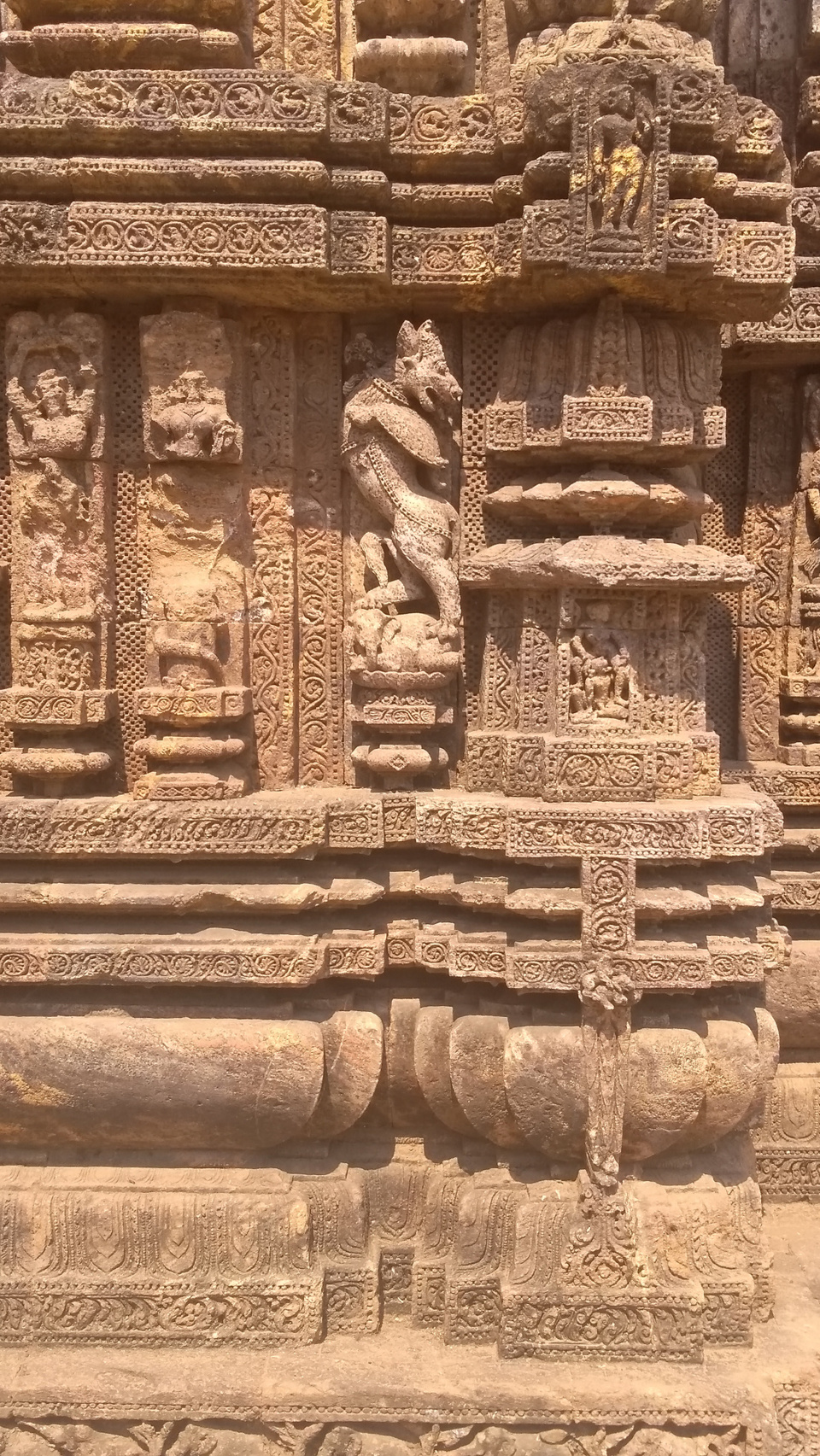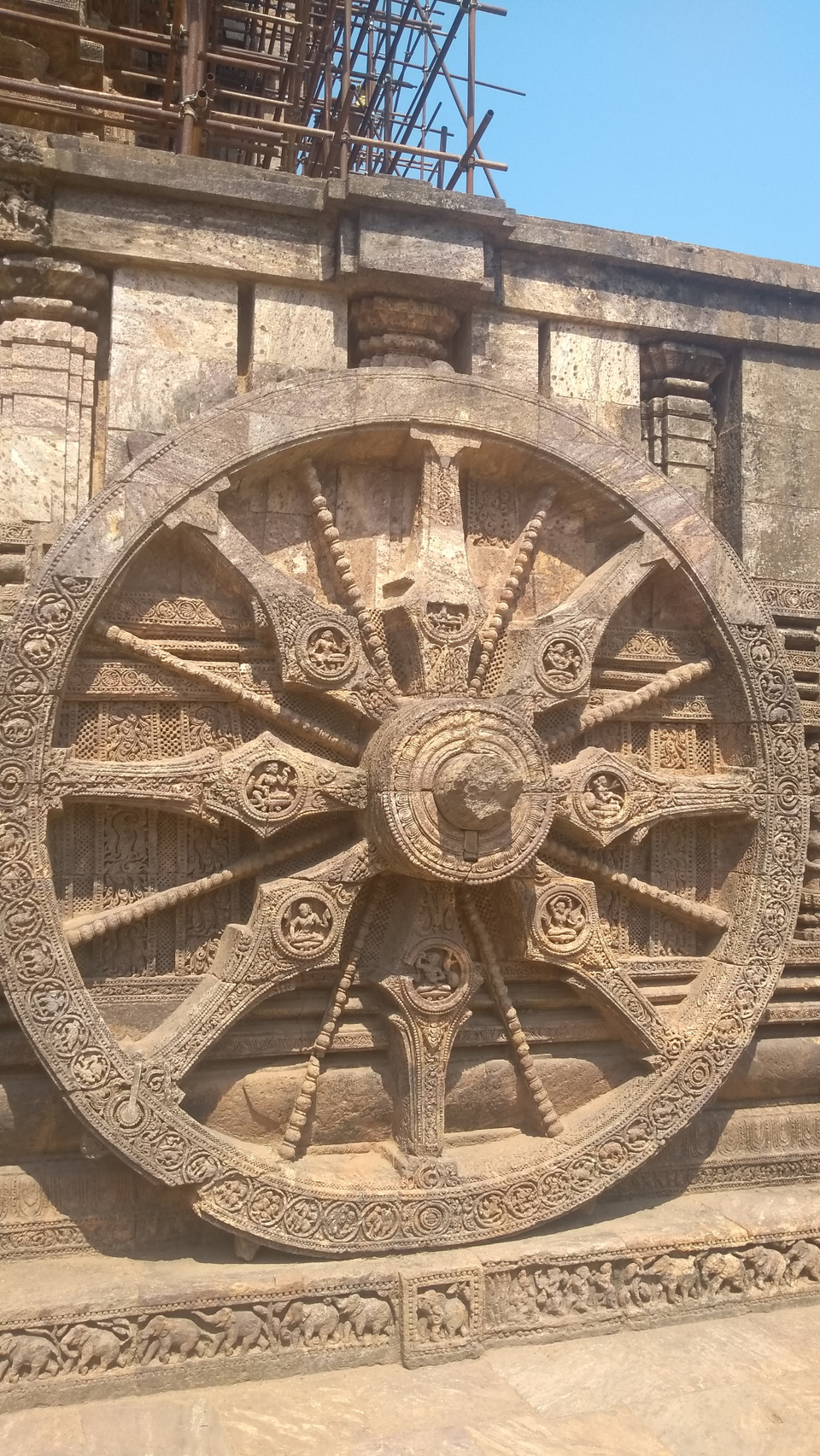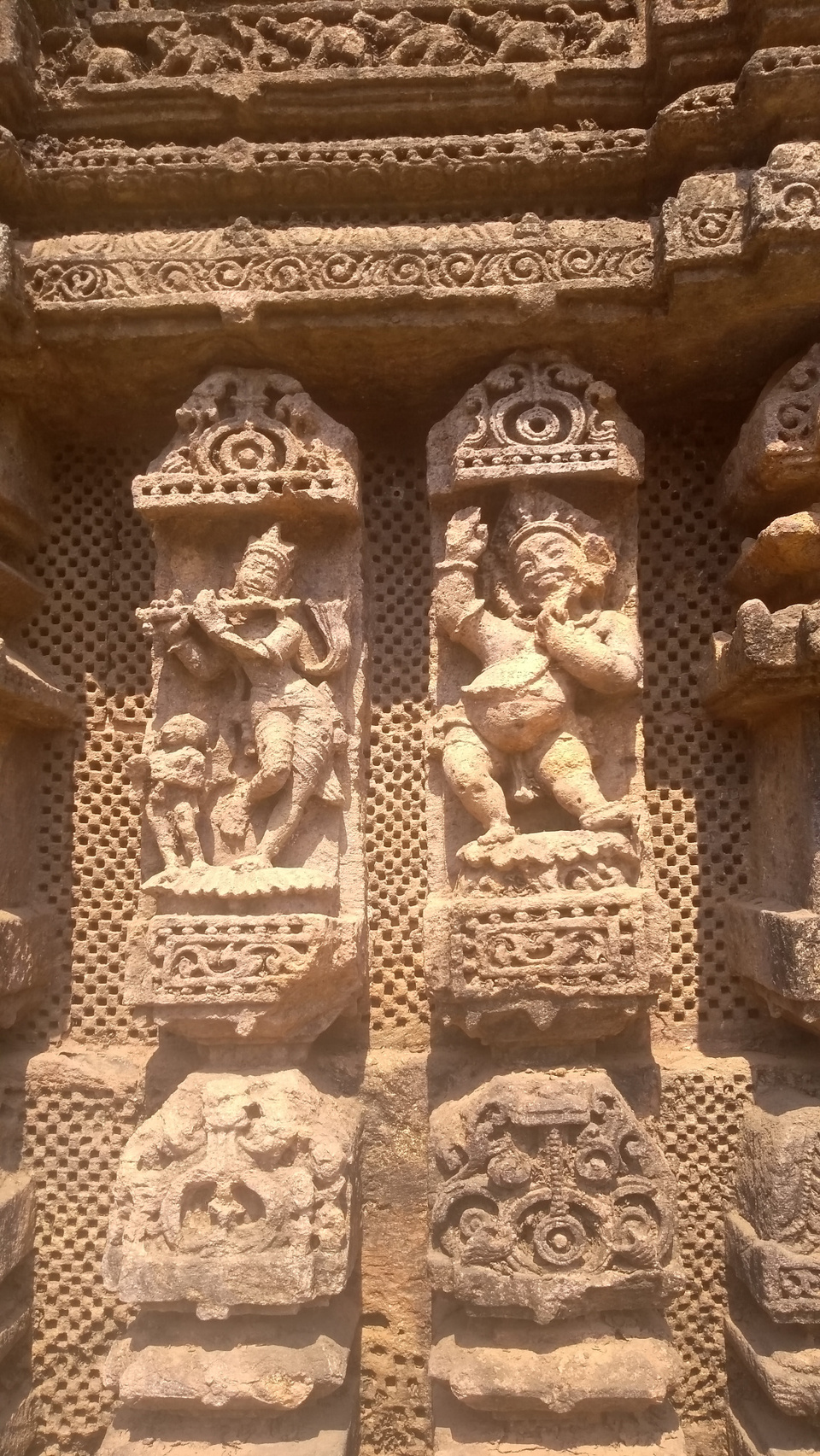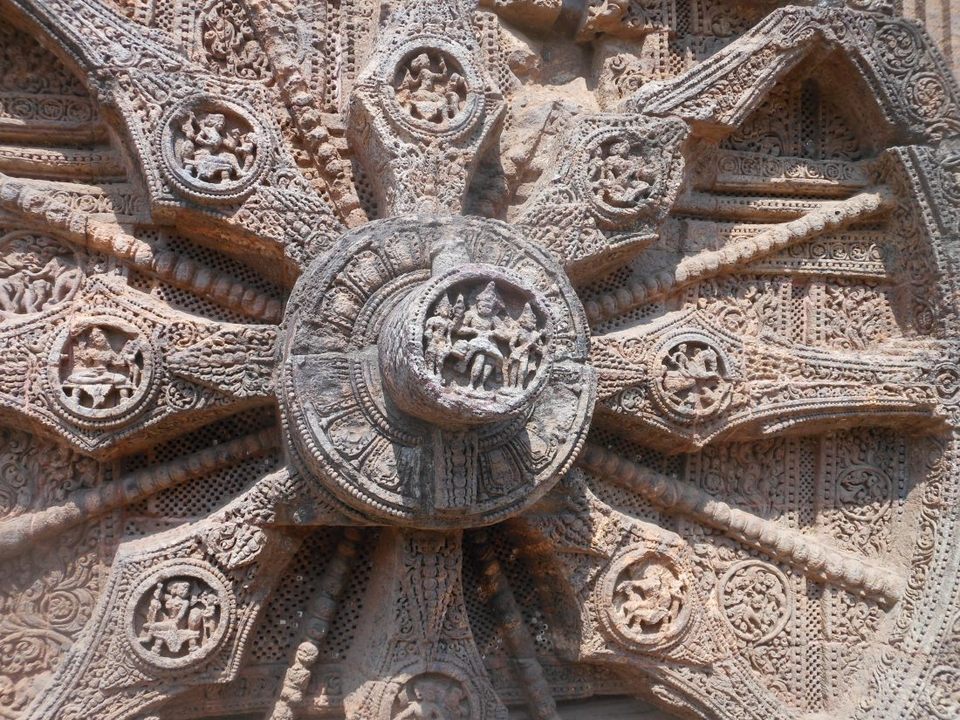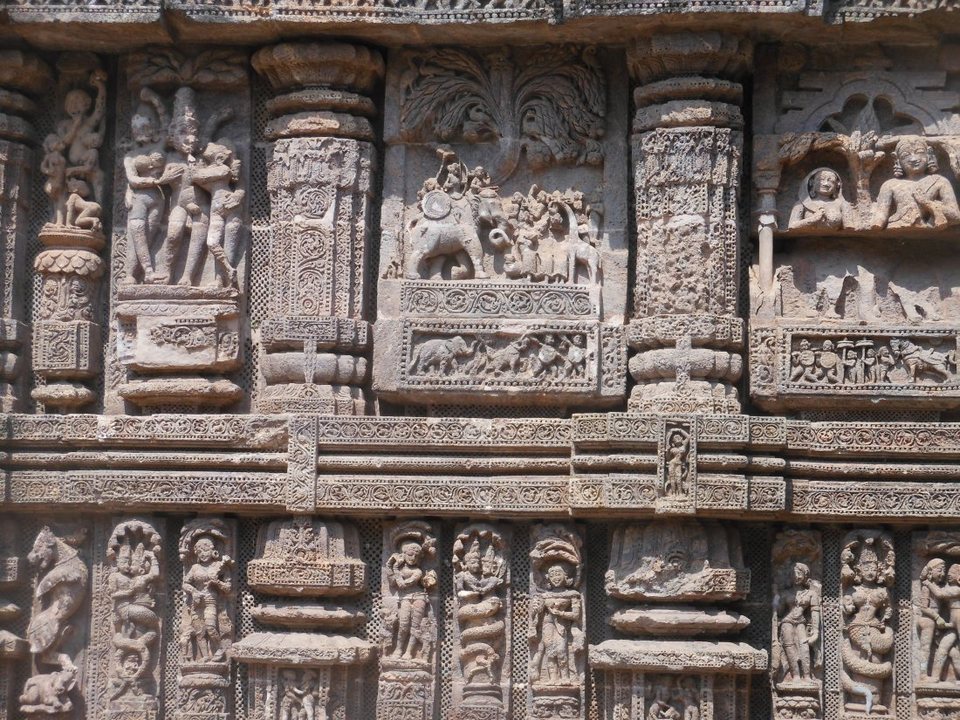 Scams exposed - One of the scams that caught my attention in Konark Sun Temple was by the photographers. You will find a lot of photographers with their DSLRs asking you to get your photos clicked. In case you decide to avail yourself of their services, be very specific about which photos you want to get printed. Review the photos after you get them clicked because they may click multiple photos in same location, and if you don't review them, you may be paying the money for the same kinds of photos. Also, pay special attention when discussing about their rates. They show you photos of different sizes and tell the rates accordingly, but once you get your photos printed in a particular size, they change the rates and claim that you heard it wrong. So be very attentive while discussing their charges.
Bhubaneswar
It takes one and a half hour to reach Bhubaneswar from Puri. Bhubaneswar is the capital city of Odisha. The closest airport to Puri is located in Bhubaneswar. The city offers many tourist attractions, some of which we tried to cover (in 4-5 hours) as we had our flight in the evening.
Places to visit in Bhubaneswar
We visited four places in Bhubaneswar (in the respective order) -
1. Dhauli Hills - Situated around 8 kms from Bhubaneswar, Dhauli hills are considered the site of Kalinga War fought by Ashoka. Many Ashokan Rock Edicts can be found here. On the top of the hill, a Shanti Stupa (Peace Pagoda) has been built which is an important site for Buddhists. Unfortunately, it is not as well maintained as one would like it to be.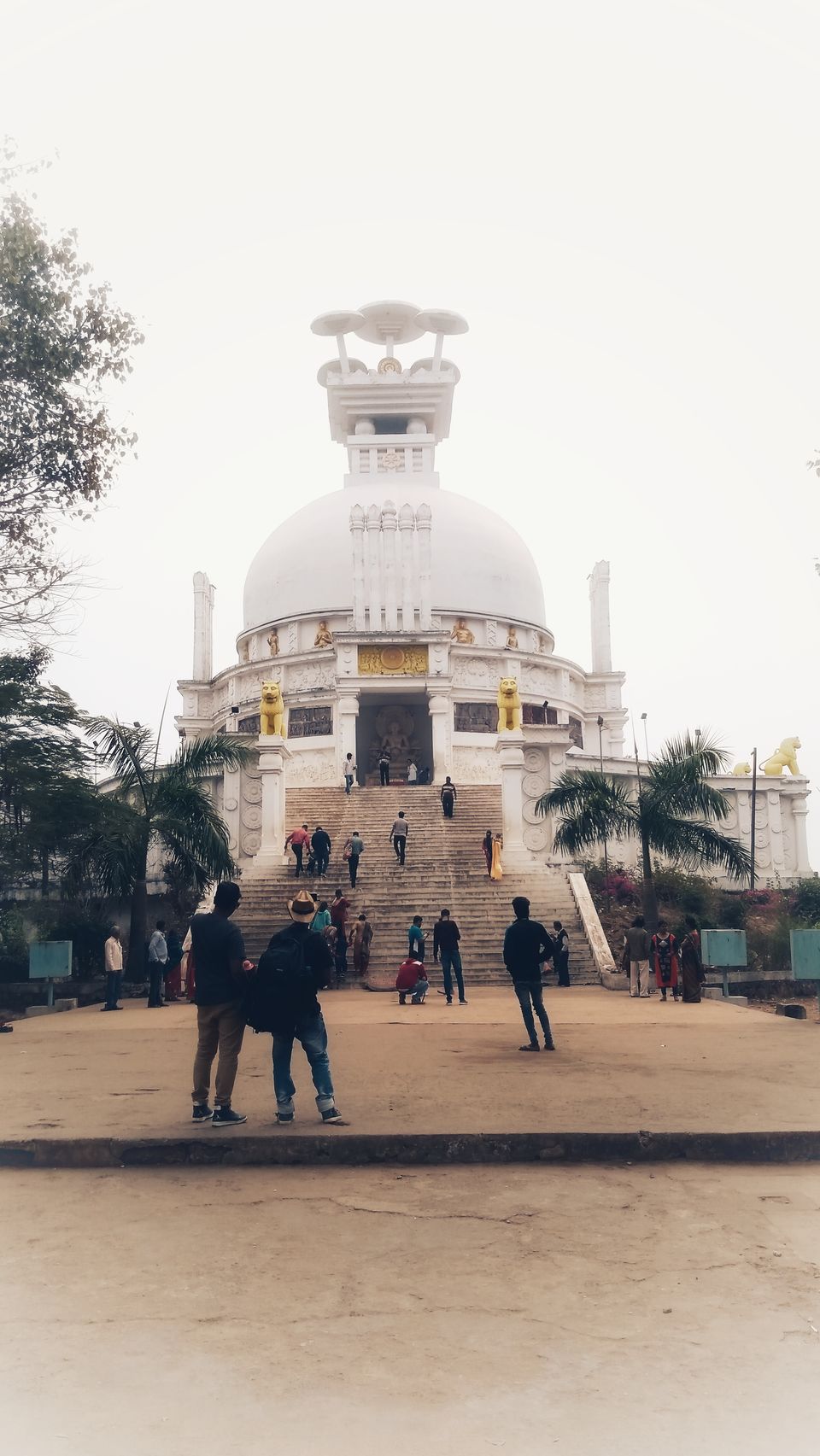 2. Lingaraja Temple - Lingaraja Temple is a Hindu temple dedicated to Lord Shiva. This temple is, again, evidence of architectural prowess of the rulers of Odisha. Like the Jagannath Puri temple, the temple compound consists of many small temples besides the main one. Each small temple is dedicated to a different form of Lord Shiva.
* Non Hindus are not allowed to enter the temple.
* Mobile phones are not allowed inside the temple.
3. Udayagiri and Khandagiri Caves - Udayagiri and Khandagiri caves are rock-cut caves. It is an important place for Jainism followers as it is believed that these caves were used as shelters and meditation places by the Jain monks. There is also a temple on the top of Khandagiri dedicated to first Jain Thirthankara Rishabnath. The place makes you marvel how such caves were cut from the hills in such old times. Again a treat for architecture enthusiasts.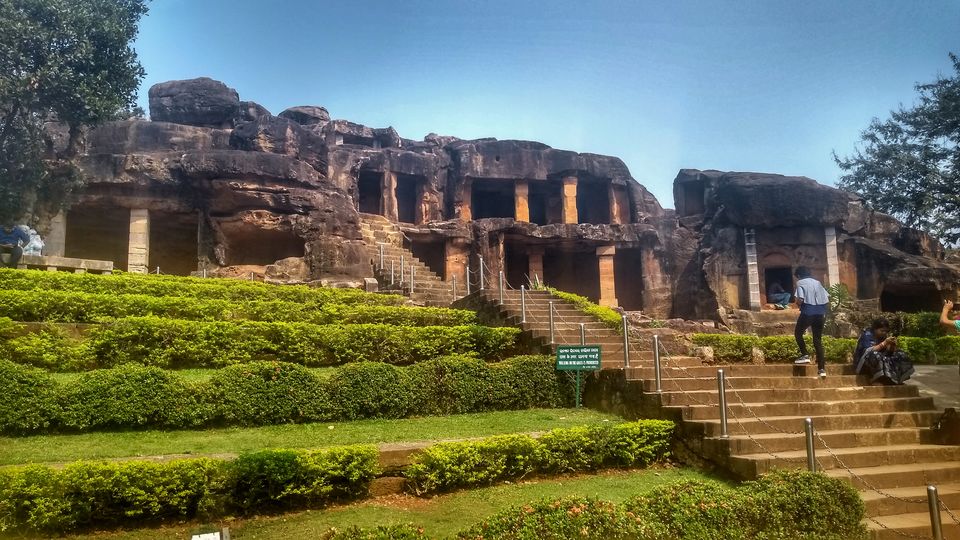 4. Nandankanan Zoological Park - It takes 40 minutes to travel from Khandagiri to Nandankanan Zoo. Nandankanan Zoo is a very popular destination in Bhubaneswar. The zoo is vast and well maintained. The entry tickets can be booked online as well. The jungle safaris offered are White Tiger safari, Lion Safari, Bear Safari and Herbivore Safari. The ticket for these four safaris cost Rs. 60 per person. There is also a botanical garden and a lake in its vicinity. Since the zoo is vast, battery operated vehicles are available to take you around for a fee. Their tickets are available at the entry gate and also inside the zoo. The place is a very good option for kids. Fun as well as educative.
If you don't have kids of your own, you can make faces at other people's children. No, I don't do that. It's just a suggestion. It's fun.
These were the four places that we visited in Bhubaneswar. There were other places as well such as Rajarani Temple, Odisha State Mueseum, but given the time constraint, we visited only these four.
That's it folks.
Our taxi took 45 mins. to drop us at the airport from Nandankanan. Another two and a half hours of travel and we were back in Delhi. Ahhh.. Delhi.. the land of fresh oxygen.
Until next time.....