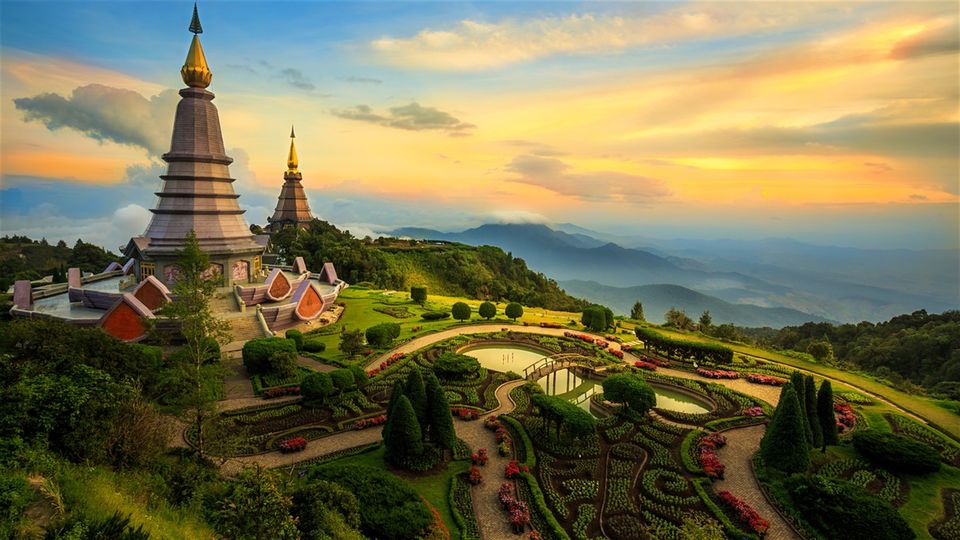 After some long wait, I planned my first international trip to Thailand. It was an unexpected trip, One day i was checking my Facebook timeline and I found AirAsia Ad offer (Tiruchirappalli to Bangkok & Bangkok to Tiruchirappalli) for ₹7,098 ($110). So, I booked this ticket and started planning, and then i found these beautiful places in Thailand (Bangkok, Pattaya and Phuket).
Again I started booking tickets to (Pattaya - Phuket) ฿850 Bhat & (Phuket - Bangkok) ฿680 Bhat. Tickets were booked via AirAsia (AirAsia is pretty cheap and they have more connecting flights in Asia.) This backpacking and pre-booked trip turned out to be the best of all my travels!
Rooms: I have booked all my rooms via Airbnb. My rooms are pretty cheap like $10-20 per night.
Visa: On arrival visa for Indians, visa fee is ฿2000 Bhat. They had on arrival visa counter on the airport. I was carried that ฿2000 Bhat, because they were accept only thai baht on the visa counters. Better get thai bhat currency from India. Airport currency exchange counters commission are pretty high.
Trip Overview:
Pattaya - 2 days, Phuket - 2 days Bangkok - 1 day
Day 1: (Pattya)
My flight was on 18th March (00:05am) Tiruchirappalli Airport, India and my connecting flight is at Malaysia International Airport. Everything went smooth. I reached Bangkok 18th March (11:55am) Thailand Time. It took 12 hours to reach there.
Local Transport Guide: Once I landed at Bangkok. I took a Bus to Mo Chit Bus Terminal. There I got a bus to Pattaya, It's a 2hours journey. Then I took share auto ฿50 Bhat to my room. Finally I reached my room at evening 5'o clock. I have refreshed and had my lunch at pattaya and started walking myself to pattaya beach.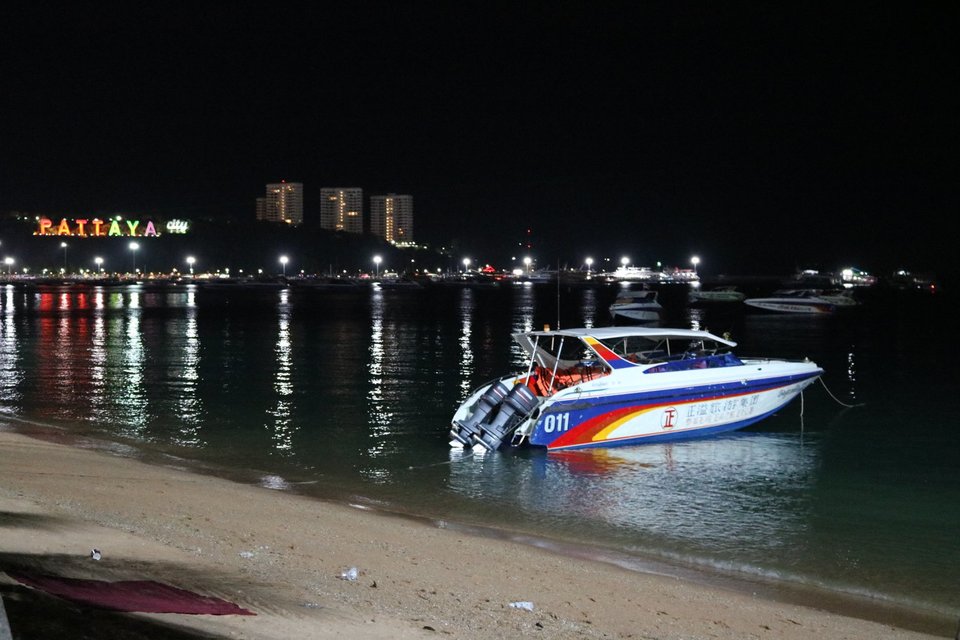 The next place was Pattaya Walking Street. It's one of the popular tourist spot in pattaya. This place was filled with massage parlous and it's not suitable for family and couples.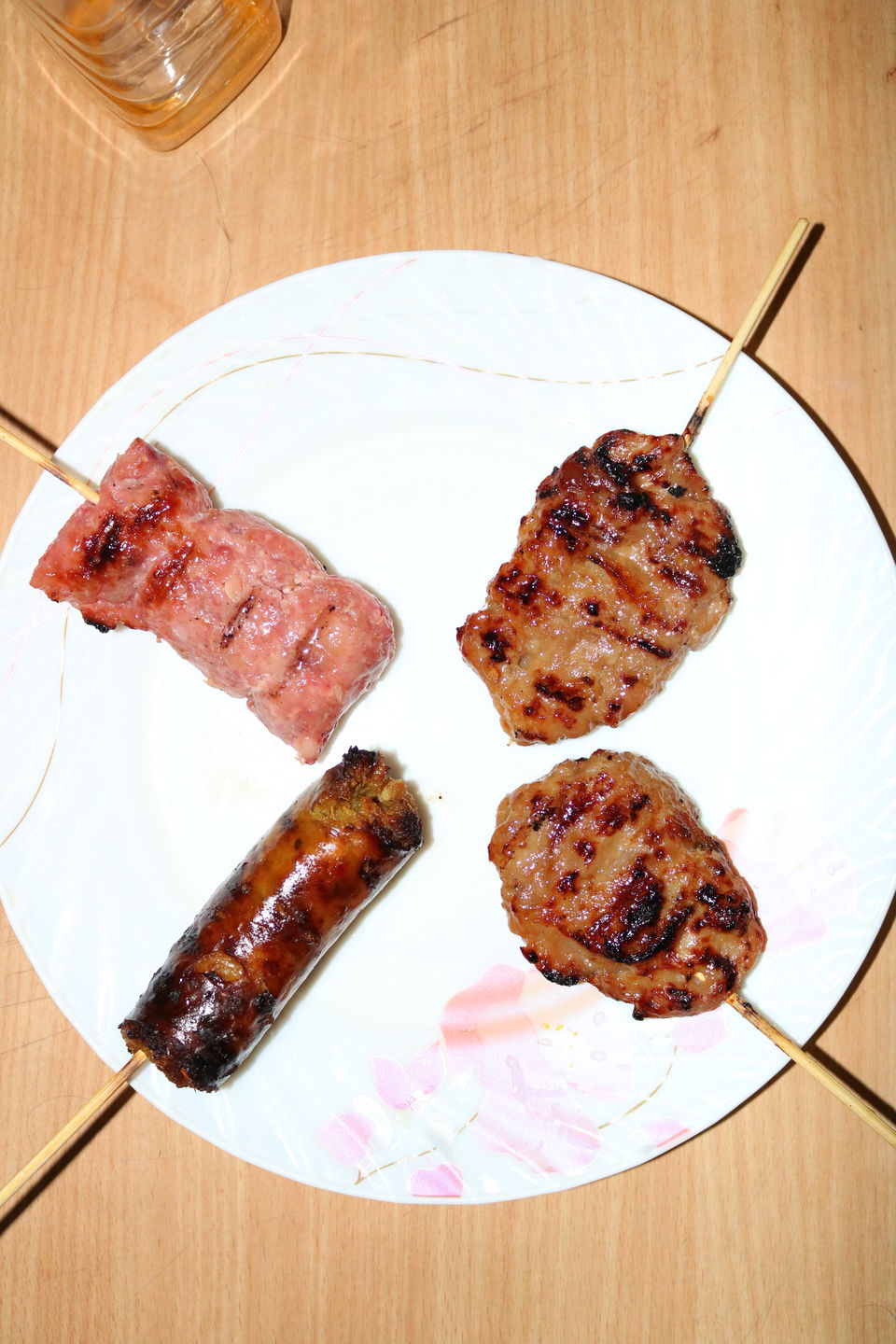 Day 2: (Pattaya Island Trip)
Next day, I decided to explore the Ko Lan Island. So, I took a rental bike (฿200 Bhat) from local guy. Because taxi price is high and you need to bargain them. Mostly you would fail at bargain with them. So, better option is taking rental bike. You need to be careful with traffic police, India license won't work there you need an international driving license. If you get caught, you need to pay ฿400 Bhat fine. It's valid for 24hours. I was riding my bike to Pier, South Pattaya. And I parked my bike for ฿50 Bhat.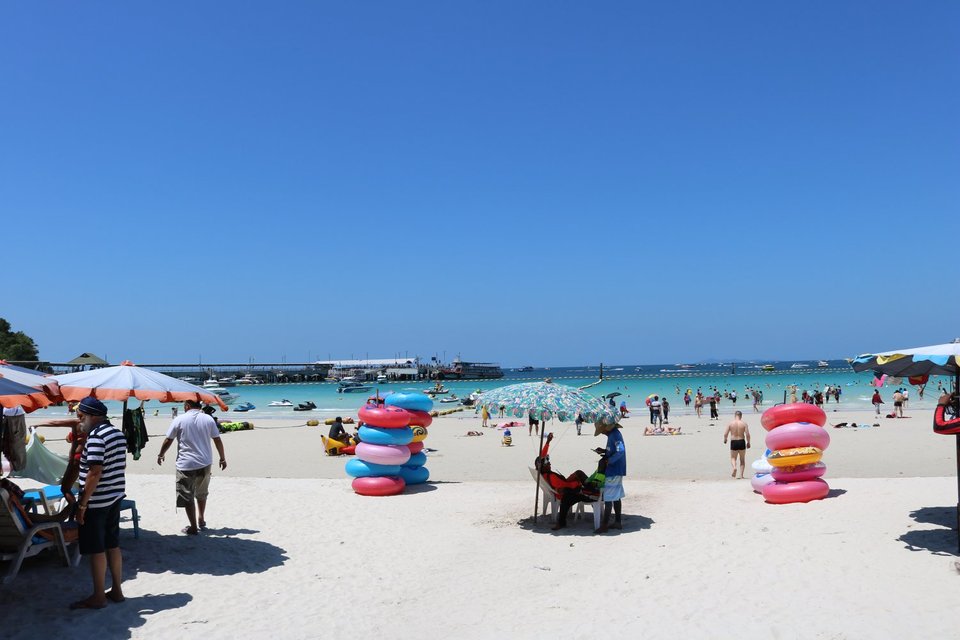 Pier, South Pattaya. It's harbor stop for the public boat transportation. One way ticket to ko lan island was ฿30 Bhat. It was a long route and I took 45mins to reach that island. Trust me, this ko land island beach is one of the top beach in Thailand.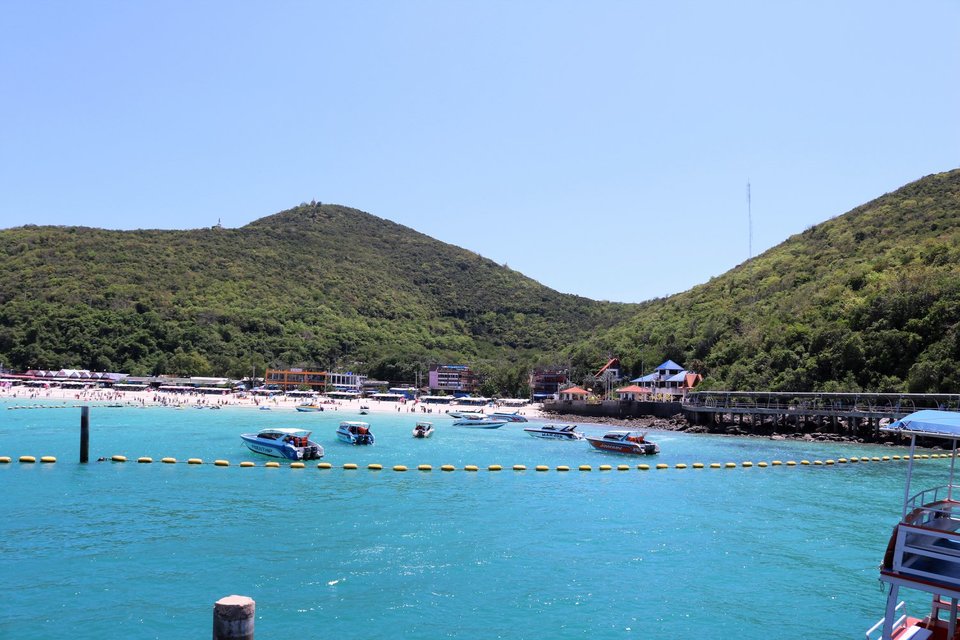 It was peaceful and less crowded, and beach was very clean beach. Also, I found one Indian restaurant on this island. It named as Safforn Restaurant. They sever Indian foods like biriyani, rotti, chappati and etc..,
The next journey was to the Pattaya Floating Market. Enters fee was like ฿800 Bhat for adult. Price is very expensive for foreigners.
Day 3: (To Phuket)
I booked a taxi to U-Tapao International Airport, It was cost me ฿700 Bhat. Then I took my flight to Phuket. Once I reached there, again I took a taxi to Phuket city. It was share ride ฿500 Bhat. I have reached my room afternoon. Then brought some street foods and I was resting for few hours.
In evening, I was planned to explore the Phuket streets. Then, I was started to walk by myself with my camera and I captured some beautiful pictures of Phuket Street. Some thai street foods are hard to eat. Especially chicken feet, pork, etc.., and then I came back to my room and sleept.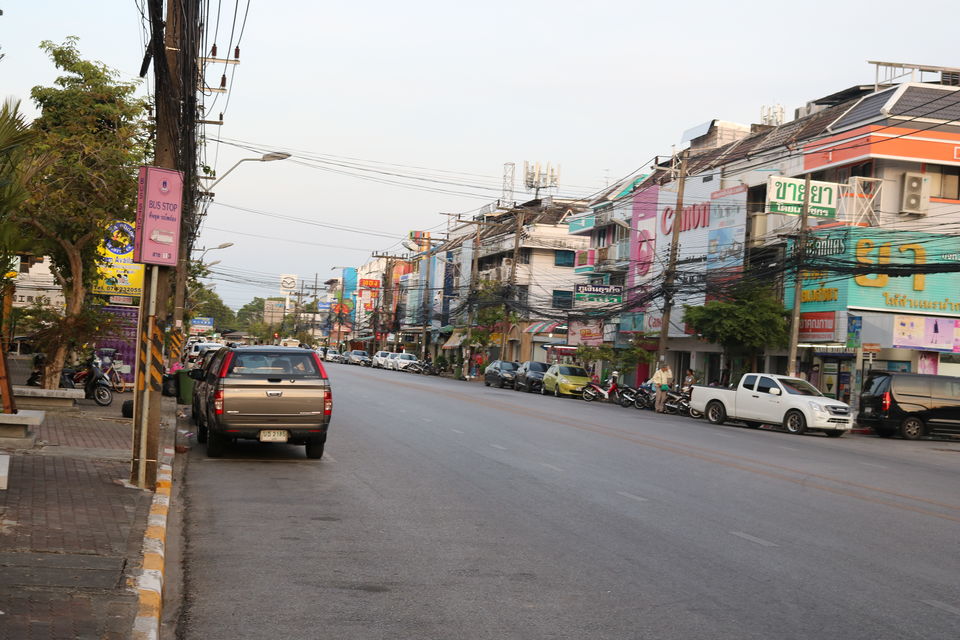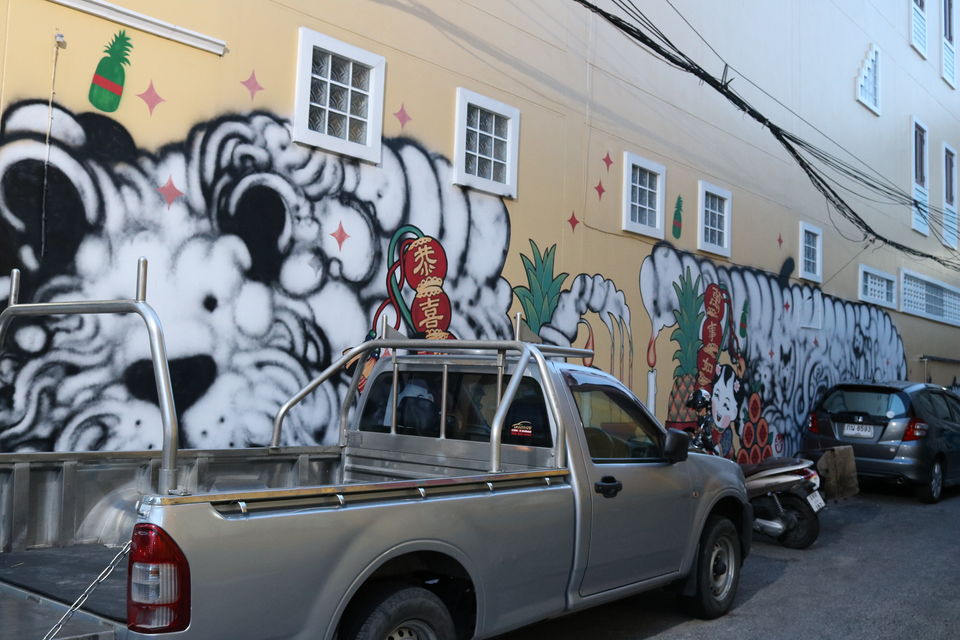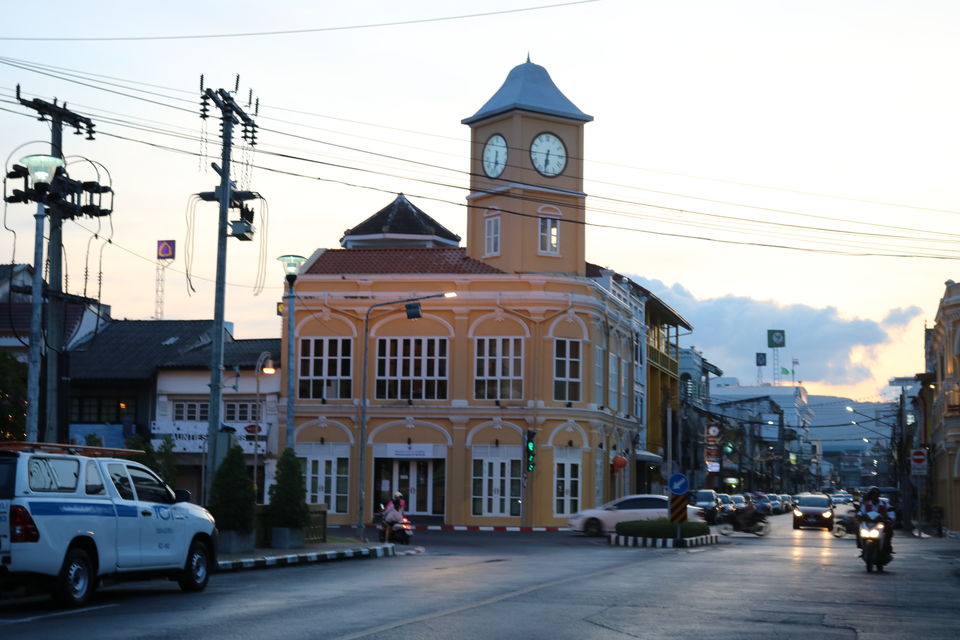 Day 4: (James Bond Island Tour Package)
This was one of the best activities, I did at Phuket. I was booked a James Bond Island Tour with Amazing Canoeing. The tour agent arranged the pick cab from hotel to their place. They were confirmed with phone call and I paid on the spot. It was ฿2,200 Bhat. It includes hotel pickup and drop anywhere in Phuket. They were offering different types of island tour packages. I was booked james bond by big boat.
Amazing Canoeing Offered:
• 09:30 - 10:00 Depart from the pier by Big Boat to Phang Nga Bay.
• 10:30 - 11:00 Sightseeing at Panak Island, Phang Nga Bay.
• 11:15 - 12:15 Enjoy a spectacular canoeing at Hong or Panak Island in Phang Nga Bay (depending on tide).
• 12:30 - 13:00 Lunch on board (Western and Thai Food, Seafood)
• 13:15 - 14:00 Sightseeing and Trekking at Jame Bond Island.
• 14:45 - 16:00 Swimming and relaxing on white sandy beach at Lawa Island.
The tour went smooth, tour staffs are very friendly, and they are very helpful. After, that island tour. They dropped me at phuket airport. The Phuket to Bangkok air travel was about one and half hour.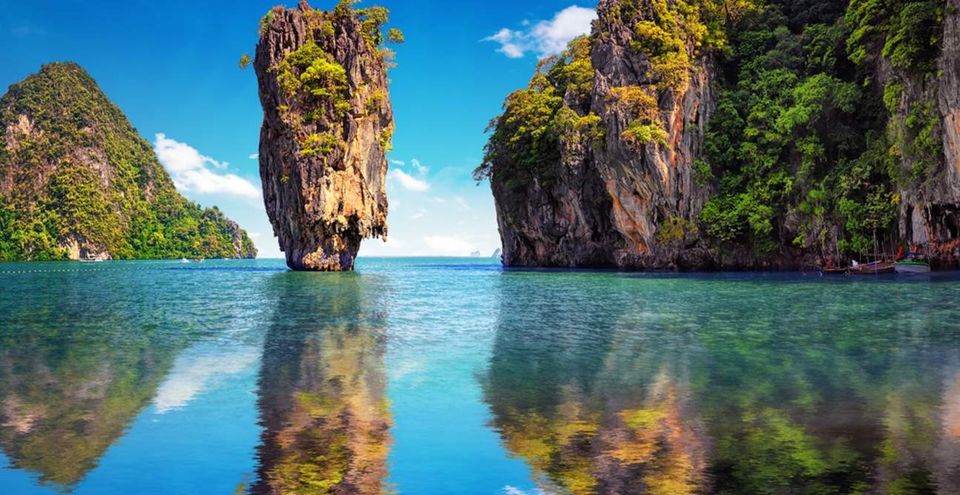 Day 5: (Bangkok)
Mid night, I have arrived to Bangkok airport. Then I booked a taxi with grab taxi. It was ฿290 for a drop. Around 2'o clock I reached my Bangkok room and I slept.
Early Morning, I was started my journey. My room was near to MRT underground station. Then, I planned to take a train to Si Lom. From there I booked a taxi to MBK Center (Biggest shopping mall at Thailand) with 2000+ Shops.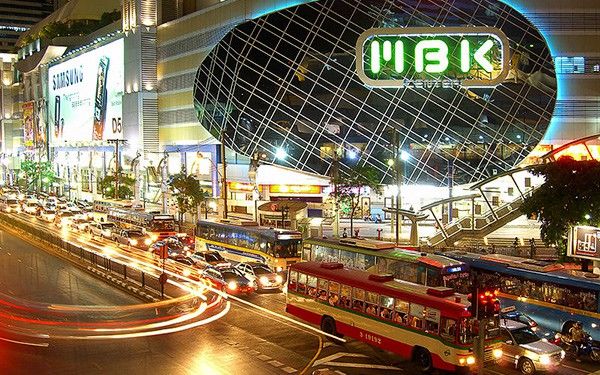 Chatuchak Market is big market at Thailand over 15,000 Stalls. Best time to visit this place is on weekends. I went on Thursday so fewer stalls were opened and most of them were closed.