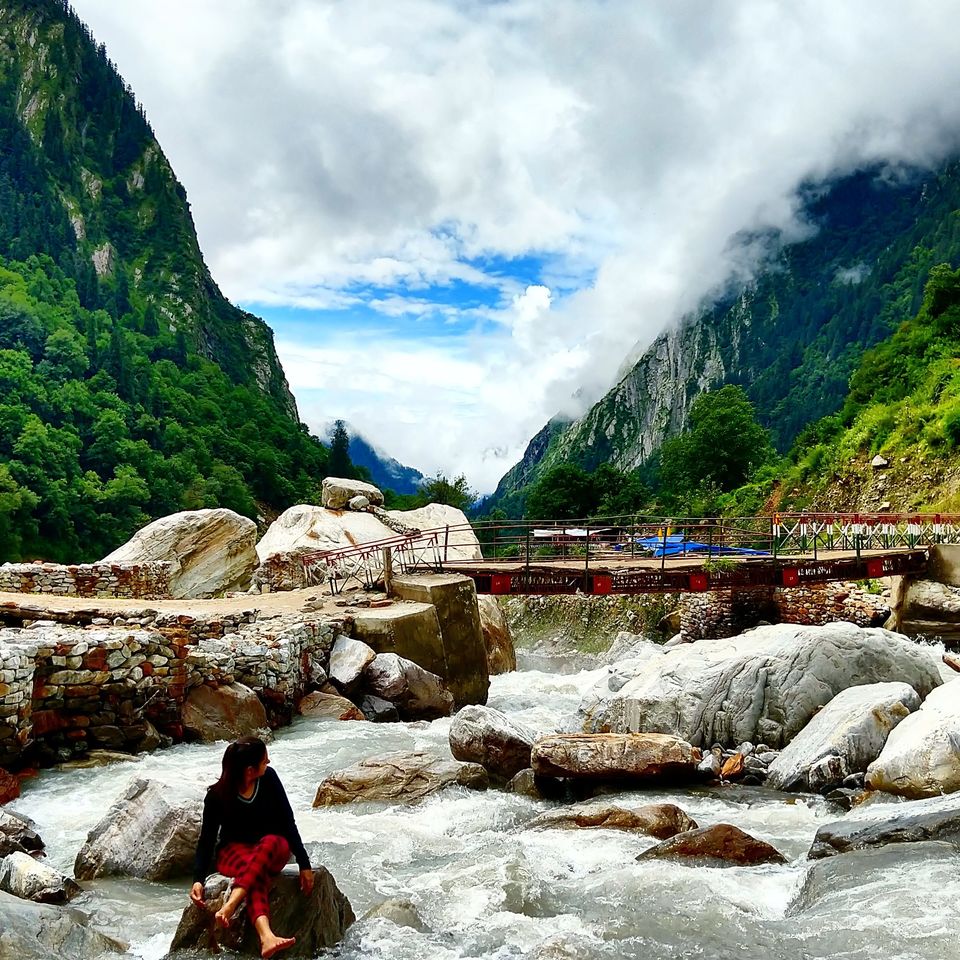 Have you ever felt so powerful in a dream that it almost felt like Reality? And how about the other way around? Something so dreamy so animated that it's hard to believe it's for real?
Well, I felt the later one when I was climbing the humongous mountains which was standing right in front of me as if displaying all its power at once on 15000ft. I was not able to hold myself together while trying to see its peak without feeling dizzy.
The water was gushing like anything, the winds were whooshing cutting the vast pasture of flowers and grassland through the valley. Everything was moving so fast. The clouds were dancing on the tunes of the frenzied wind, the river was on an endless race, the flowers were blooming with vibrant colors limitlessly, and innumerous waterfalls were rushing through the creeks and caverns chasing the river water. It was impossible for me to capture such dramatic beauty in any camera. It could not be just seen, but felt from within and I was so happy that nature chose me to let herself be seen so naked from so close.