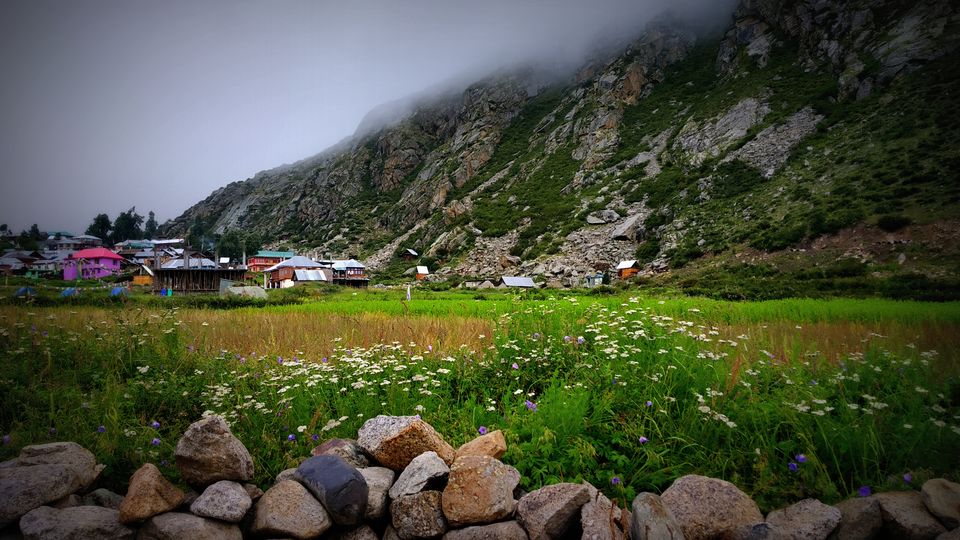 Chitkul, the last inhabited village near the Indo-China border, is a place straight out of a fairy tale. There are snow-clad mountains, a swift river flowing down, dense-green forests and cute-colourful houses. I have always seen this kind of heavenly beauty in paintings and wallpapers, but last month, the splendour of this village left me awestruck when I saw everything in reality.
The Indian roads end in Chitkul, which is situated at a towering altitude of around 11,319 feet above sea-level. It has the cleanest air in India and you can definitely feel that. The charm of this peaceful hamlet will make you fall in love with every bit of it.
To be frank, no words or photographs can do justice to its exquisiteness, but I will try my best to paint its exact picture for you. The truth is that you yourself have to go there to experience it. For me, this village is the most stunning place I have ever seen.
Memorable journey from Reckong Peo to Chitkul
There is no direct bus from Delhi to Chitkul. So, I had to stop at night in Reckong Peo and then catch a bus to Chitkul the next morning. It is one of the most dangerous drives in the world because of blind turns, hairpin bends and narrow width. Your heart will miss a beat when you will look at such a difficult terrain from the window. But the best part is once you are acclimatised to it, then this 5-hour journey is sure to become a major highlight of your whole trip.
I was here in mid-August and I saw apples turning red, buckwheat crops blooming and turning the fields pink along with pink Ogla blossoms. The Indian motor-able road ends here, but the gorgeousness of the route will make you hope that the journey never ends.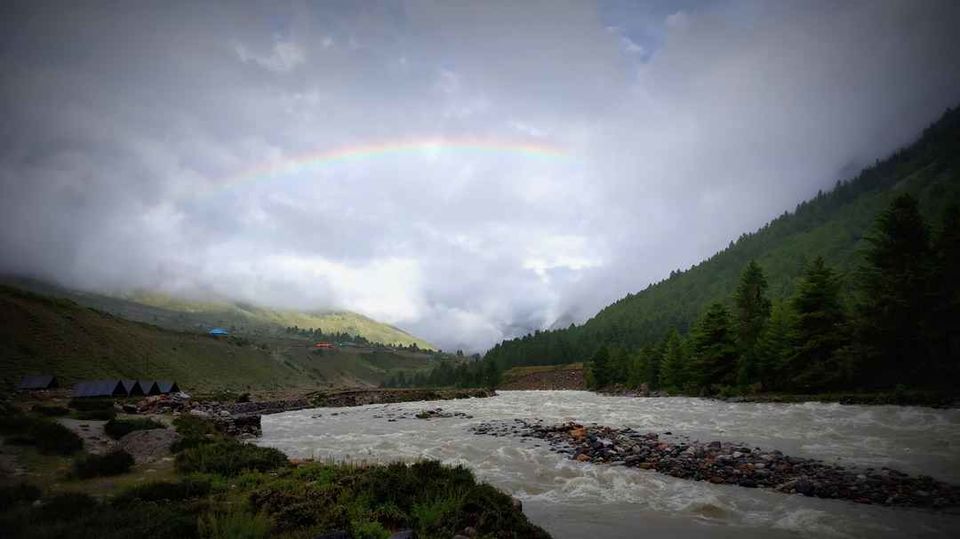 The famous American poet, Jim Harrison wrote, "You can't be unhappy in the middle of a big, beautiful river." Well, not in the centre of the river, but sitting on the shore of this wild river also made me the happiest girl.
One of the most scenic rivers of the Himalayas, this is Chitkul's 'high on energy' river. Baspa River is the centre point of Sangla Valley, and its marvelous natural beauty makes it a must-visit. Before even reaching the river, you will hear its calming sound from a distance that makes it all the more wonderful. And the first glimpse of it is sure to leave you mesmerised. The gushing rapids, loud and free, will take away all your worries.
Huge pine and oak forests cover the valley adjacent to this river. The essence of its natural beauty, green fields, meadows, and pastures, can be seen on the lower side of the valley. Moreover, you can cherish the gigantic snow-covered mountains from here. The cherry on the cake was that I was fortunate enough to see a gorgeous rainbow which appeared for a few seconds. I spent a few hours sitting on the riverbank, appreciating the picturesque surroundings, and thinking to myself what a beautiful world this was.
Enjoying excellent tea and Maggi at the Last Roadside Café while gazing at the tall snowy mountains above and swift Baspa River below is a unique experience. When in Chitkul, make sure that you visit the Aakhri Dhaba to delight in delicious food and admire the marvellous scenery with a cup of coffee.
Devoted to goddess Shri Mathi, the temple very well reflects the Kinnauri culture and architecture. The sanctuary comprising the goddess made up of walnut wood is said to be 500 years old. In the compound, there are images of Buddha and dragon made of pine cones, along with a dharma chakra. The intricate wooden carvings of the temple have a backdrop of lush green huge mountains is a magnificent sight to behold.
Nagasthi Indo-Tibetan Border Police (ITBP) Check Post
This is the last point up to which civilians are allowed to go. I immediately got excited to visit this place when the locals told me about it. Although it is located at a walkable distance (4 km) from the village, you can also choose to go there by car. Walking on the trails of Baspa Valley, hearing the sound of the river and surrounded by lush greenery is exactly what a nature-lover would ask for. And also, there are high chances that you will be accompanied by huge and fluffy mountain dogs.
The best part of this place was the interaction that I had with an ITBP soldier. It was freezing cold and he was absolutely alone there. It was raining that time and he told me to come under the shed. He asked me about my profession and family. He told me about his family as well. I realised what a comfortable life I was leading up until now. Hats off to the people like him who are doing their job under such harsh conditions with a big smile on their face. When I was about to leave, he offered me a pear as a token of goodbye.
This tiny hidden gem is the perfect place to just sit back, relax and take pleasure in being surrounded by natural beauty. Moreover, you won't get any mobile network except BSNL, which is a good thing. You can really listen to the silence here. Spend a few days in this paradise for complete detoxification.
If this hasn't inspired you enough, then you should check out my Instagram page strolling_shoes and follow my adventures around the world!
Happy travelling :)
Get travel inspiration from us daily! Save our number and send a Whatsapp message on 9599147110 to begin!
Think we missed out on something? Tell us about it in the comments below. Or write about it here on Tripoto and earn Tripoto Credits!