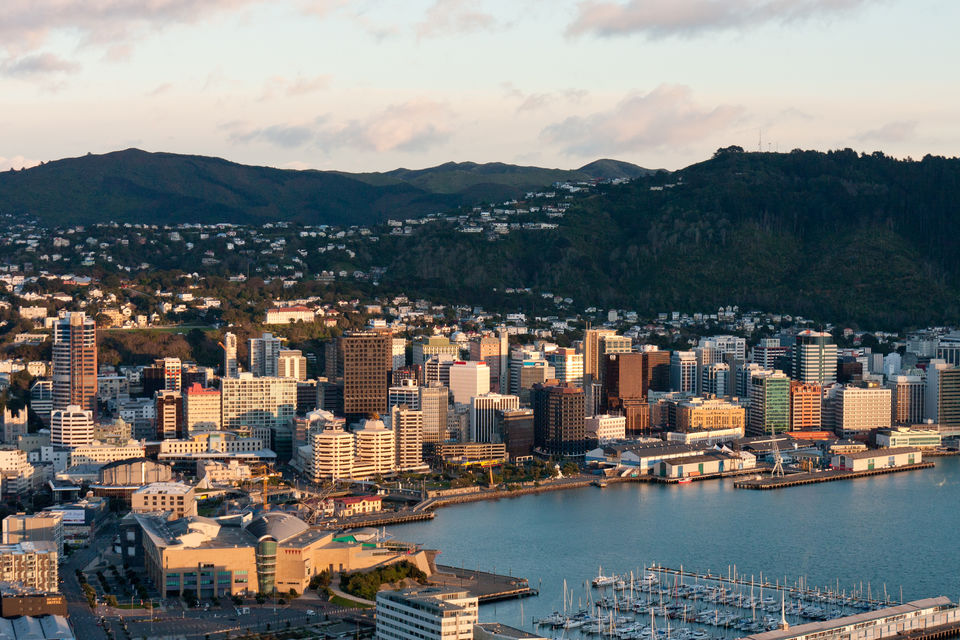 It's no surprise to the locals, but Lonely Planet has just made it official - Wellington is "the coolest little capital in the world". 

New Zealand's harbour-side capital has been named as the fourth top city in the world to visit in 2011 by Lonely Planet Best in Travel 2011, released on 1st November (1.11.2010). 

It's the first time a New Zealand city has made it into the annual 'Best in Travel' collection of the world's best trends, destinations, journeys and experiences. 
Capital Cool 

Lonely Planet refers to Wellington under the banner of "coolest little capital in the world". 

Best in Travel 2011 writer Catherine Le Nevez describes Wellington as "Cool-with-a-capital-C". 

The abundance of arts and cultural events, the culinary and film scene, the city's attitude to sport and proximity to nature are among the things that make Wellington stand out, according to Lonely Planet. 

The locals also get a mention. 

"Wellingtonians are modest-as; they just figure if you're going to do something, why not do it well?" Le Nevez writes. 

"Its compact size energises its sense of community. Locals love their city … and get a kick out of helping visitors fall in love with it too." 

Wild city living 

Newly-elected Wellington mayor Celia Wade-Brown - who moved to Wellington from Britain in 1983 - said Wellington's strength lay in a combination of "wilderness" and city living. 

"You don't have to choose arts or sports, or between culture or wilderness, because it's all there," Wade-Brown said. 

Positively Wellington Tourism chief executive David Perks said sharing the top five with cities such as New York and Tel Aviv was priceless recognition. 

"To have Lonely Planet - a global brand respected for frank opinions and having its finger on the pulse - come out and refer to Wellington as the 'coolest little capital in the world' and among the top 10 cities you must visit for 2011 is quite simply incredible," Perks said. 

Wellington prepares for 2011 

Wellington is preparing for an action-packed 2011 calendar that will begin with the Wellington leg of the 2010/2011 IRB Sevens World Series. This huge summer rugby spectacle will take place from 4 - 5 February 2011. 

In September / October 2011 about 85,000 international visitors are expected in New Zealand for Rugby World Cup, and Wellington will host seven games including a semi-final match. 

Wellington will be turned into a footy-friendly zone for the tournament. This will include temporary campervan parks - many in local rugby clubs - and free campervan street zones for the 1600 campervans of rugby fans expected. 

Other major events will include the third Visa Wellington On a Plate food festival (August 2011), and an extended season of the Montana World of WearableArt show, which will lead into the World Cup kickoff. These events are part of the REAL New Zealand Festival - a nationwide series of events showcasing the best of Kiwi food and wine, culture, heritage, sports and nature throughout the tournament. 

Background: Wellington city 

Wellington is New Zealand's creative as well as capital city - a vibrant inner city mix of lively cafés and restaurants, boutique shopping, heritage buildings, museums and galleries, and entertainment venues, all a few steps in any direction. 

Nestled between harbour and hills, the city also boasts a world famous wildlife sanctuary, easy access to outdoor activities and an enthusiastic sporting culture. 

Tourism contributes NZ$1.4 billion annually to Wellington's economy. Wellington city has more than 8 million visitor nights per year. 

Background: Lonely Planet Best in Travel 2011 

Lonely Planet's Asia-Pacific travel editor Shawn Low said Best in Travel 2011 drew on the knowledge, passion and kilometres travelled by staff, authors and "an extended family of travellers, bloggers and tweeters". 

"These ideas were then whittled down by a panel of in-house travel experts, based on scores for topicality, excitement, value for money and that special X-factor."