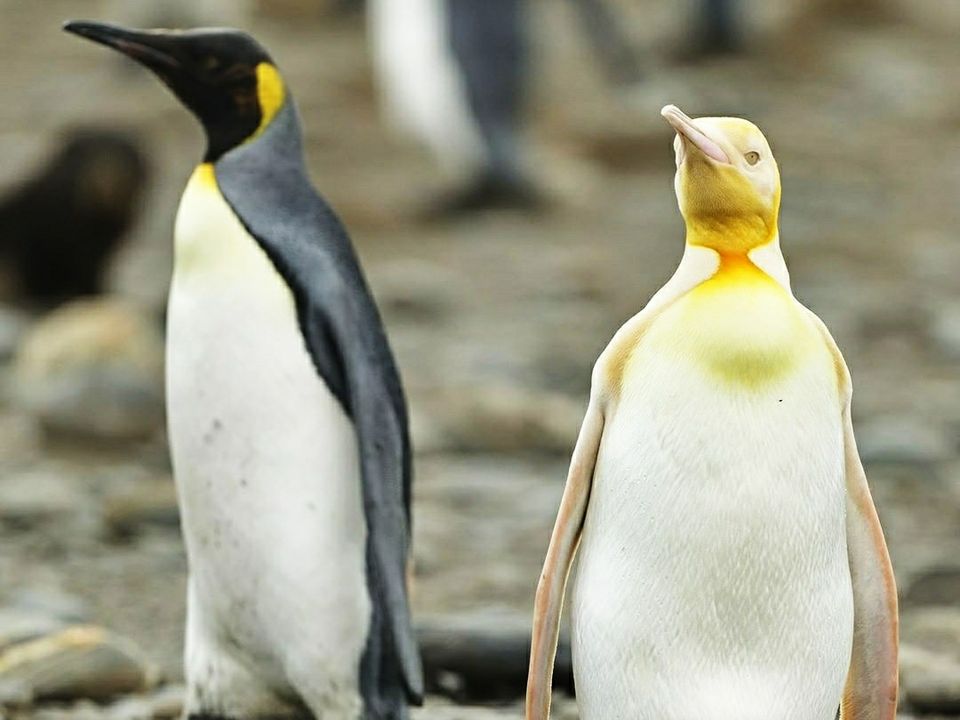 During an expedition to South Georgia, a British Overseas Territory and island in the South Atlantic, Wildlife Photographer Yves Adams encountered a rare sight: A yellow penguin!
"I immediately realized I had a remarkable bird in front of my lens," the media reported the photographer as saying. The photos that were taken back in 2019 have only now been released!
Discovery of the rare penguin
The group was astounded to see a unique penguin making its way closer to the beach where the group was already clicking pictures. This led them to take perfect pictures of this unique yellow penguin amongst the other penguins and seals in the area.
The group was quite astonished to watch 120,000 king penguins all at once. It was a rare sight already and the penguin with bright yellow plumage was like a cherry on the cake.
"We were so lucky the bird landed right where we were. Our view wasn't blocked by a sea of massive animals. Normally it's almost impossible to move on this beach because of them all. It was heaven that he landed by us. If it had been 50 meters away we wouldn't have been able to get this show of a lifetime", said Adams.
Speculations about the yellow creature
Scientists have found that he yellow pigment that is seen in the penguin's feathers is chemically distinct from all other molecules that are known to give color to feathers.
Another researcher, Daniel Thomas, was found saying that penguins use the yellow color to attract mates and it's possible that the yellow molecule is synthesized internally.
The penguin is certainly a treat to the eyes and we are sure you are just as curious to know more about this unique penguin. You can read about this rare discovery here.
Ready to travel for free? Earn credits and redeem them on Tripoto's weekend getaways, hotel stays and vacation packages!
Think we missed out on something? Tell us about it in the comments below. Or write about it here on Tripoto and earn Tripoto Credits!