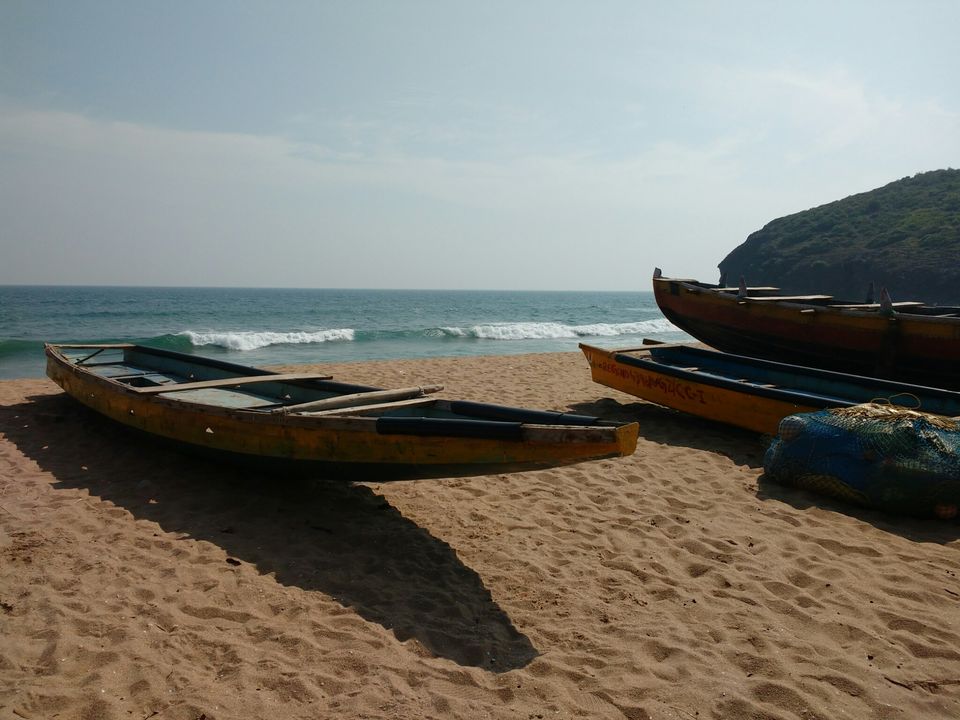 Visakhapatnam boasts of quite a lot of beaches, Rushikonda, Bheemili & the beach in the heart of the city - Ramakrishna beach. The beaches are very clean & well maintained. Though our dinner hangouts were around Ramakrishna beach, we were completely in awe of the Yarada beach which is located on the outskirts.
The drive to the beach was beautiful, with bird's eye view of the Vizag city, its shipyard, port, docks, etc. The road takes you up the Dolphin hills with 360 degree views, crosses the Navy & army quarters & plunges into the beach. The view of sea from the hilly road was sublime.
The beach is squeaky clean, if compared to the condition of other beaches of the country that we have visited. Gleaming, turquoise waters are accentuated by the white sand of the beach. Lone fishing boats are tied casually close to the waves & provided great subject/setting for photo-enthusiasts.
Yarada can be the next big beach sensation due to its panoramic location. But let it not be commercialised & let it remain untouched.