Imagine waking up in a unique Bird's nest eco-lodge in Bali with lush greenery on all sides! That's exactly the experience you're in for at Firefly Eco-lodge set in the rice fields of Ubud, the heart of the arts and culture district of Bali.
This is no ordinary eco-escape, it's a special property that promises a bit of nature, a lot of adventure, and all the comforts of home. And wouldn't it be cool to tell everyone that you stayed at a Netflix approved vacation rental? So, if you're heading to Bali or if it's on your list, this is just the place that will give you all the Balinese vibes (including a swing) without breaking the bank.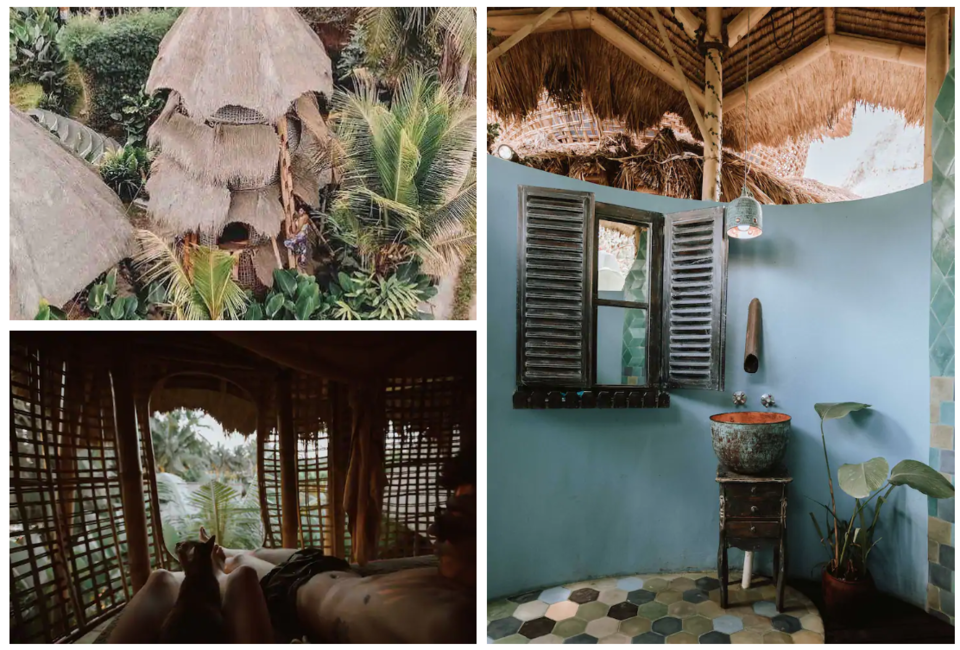 Where will you sleep?
You'll sleep inside a woven basket with a cozy bed tucked with a beautiful view in every direction. Think of it as bamboo woven bird-nest like bunk-beds or Japanese style sleeping pods married with everything Bali.
Depending on your nest level (there are 4 levels), you'll have to climb an interesting ladder that vaguely resembles a flute. You'll be provided with lockers to keep your belongings on the ground floor as you cannot take everything with you to the sleeping pods on top and the bathroom is a shared one.
Vibe Check
I love that it's called Firefly Eco-lodge, for fireflies for me symbolize the small, simple things in life that matter the most. Reminding you to just go with the flow, light up and appreciate the little moments. I think that's what this stay is all about!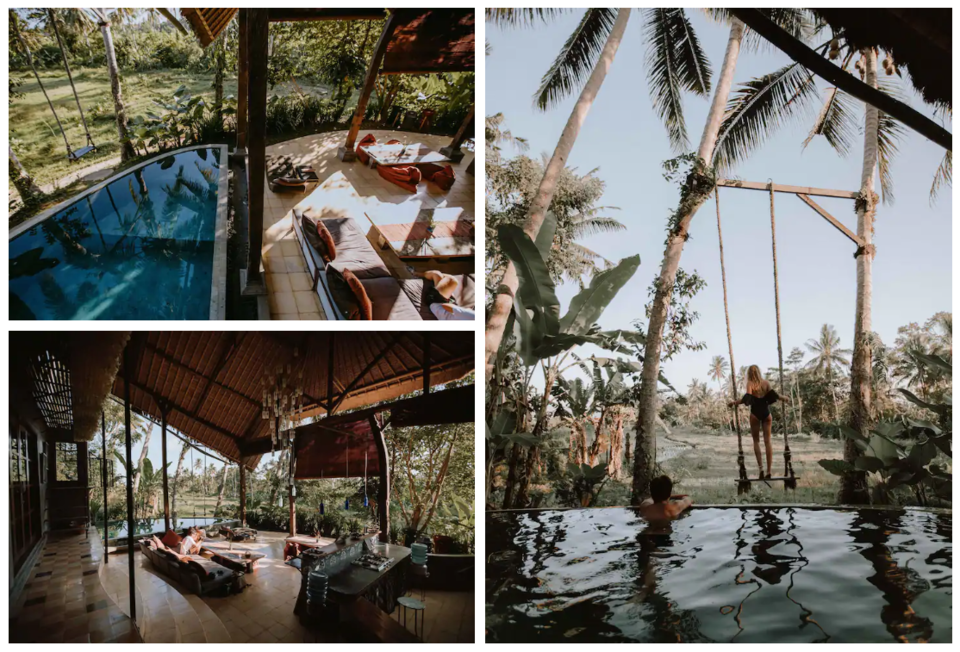 Set amidst green rice fields, Firefly is the spot for nature and adventure lovers, for people who appreciate unique experiences and long-lasting bonds. It's a beautiful and sustainable space where nature is the real star. Another amazing aspect of Firefly are the common spaces which are simply stunning and come with free WiFi.
The shared pool and the cool Balinese swing
One of the most attractive features of firefly has to be the beautiful shared pool surrounded by greenery. What's better than a relaxing dip in the pool on a vacation, right? Also, right next to the pool is a swing that would make for the perfect Instaworthy shot!
A complete restaurant and bar for all your hunger pangs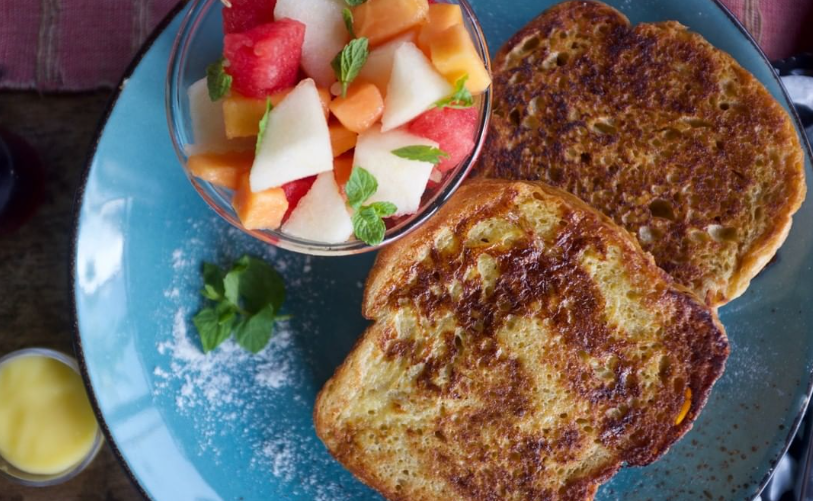 You gotta eat on vacations, no? So, Firefly has that covered too with a full-fledge restaurant serving delicious yet affordable dishes along with a funky bar! The prices start at just 40,000 Rp (or approx INR 200).
A free to use outdoor bathtub
I love that Firefly has lots of free to use spaces for its vacationers and this beautiful outdoor stone bathtub complete with flowers is definitely a bonus!
A cute spa with treatments starting at just INR 900 per hour
Who doesn't love spa, right? So, it's perfect because you can go out, explore and then come back to a nice spa session to relieve yourself of all the exploration fatigue.
Ideal For
As much as I'd like to say it's ideal for everyone, it's not. It's for people looking for a bit of adventure and the ones with nature. So, only book this stay if you're fit and okay with heights and the great outdoors.
They have private stay options too if you'd like to find a middle ground.
How to reach
Once you arrive at Ngurah Rai International Airport, Bali, the nearest airport, you can easily reach the stay by road. It's 40 kms away from the airport and should not take more than 1 hour 20 minutes if you get a cab.
The stay is located in a secluded spot in the rice fields, just a short walk away from the bustling city center of Ubud, Bali. So, it's fairly easy to reach but does involve a short and scenic walk amidst the rice fields to reach.
Best time to visit
Weather-wise, the best time to visit Ubud is during June-July-August-September. The weather in July & August (peak season) is sunny and very warm during the day, and generally clear and cool in the evenings. But honestly, it's a great place to be at all year round.
Things To Note:
- The price doesn't include breakfast but they serves some tasty dishes like pancakes and omelettes.
- It's located in the rice-fields and because of this, you should expect to see lizards and dragonflies and other such bits of nature. There is also a friendly cat on site.
- This stay might not be for everyone as it includes many open and shared spaces, so book the option as per your comfort and needs.
Booking Details
Have a look at their website for details.
Cost : Starts at INR 1,200 for their Bamboo birdsnest level #1
Where to book : You can choose the option that suits you and book here.
So, when are you heading to experience Bali in all its glory?
For more such recommendations and unique stays, follow me here and on Instagram @prageetgoel. Also, don't forget to share your best finds on Tripoto to earn more credits and travel for free.