One winter night we found ourselves heading to At.mosphere the fine dining restaurant on the 122nd floor of the Burj Khalifa. And what a night it turned out to be !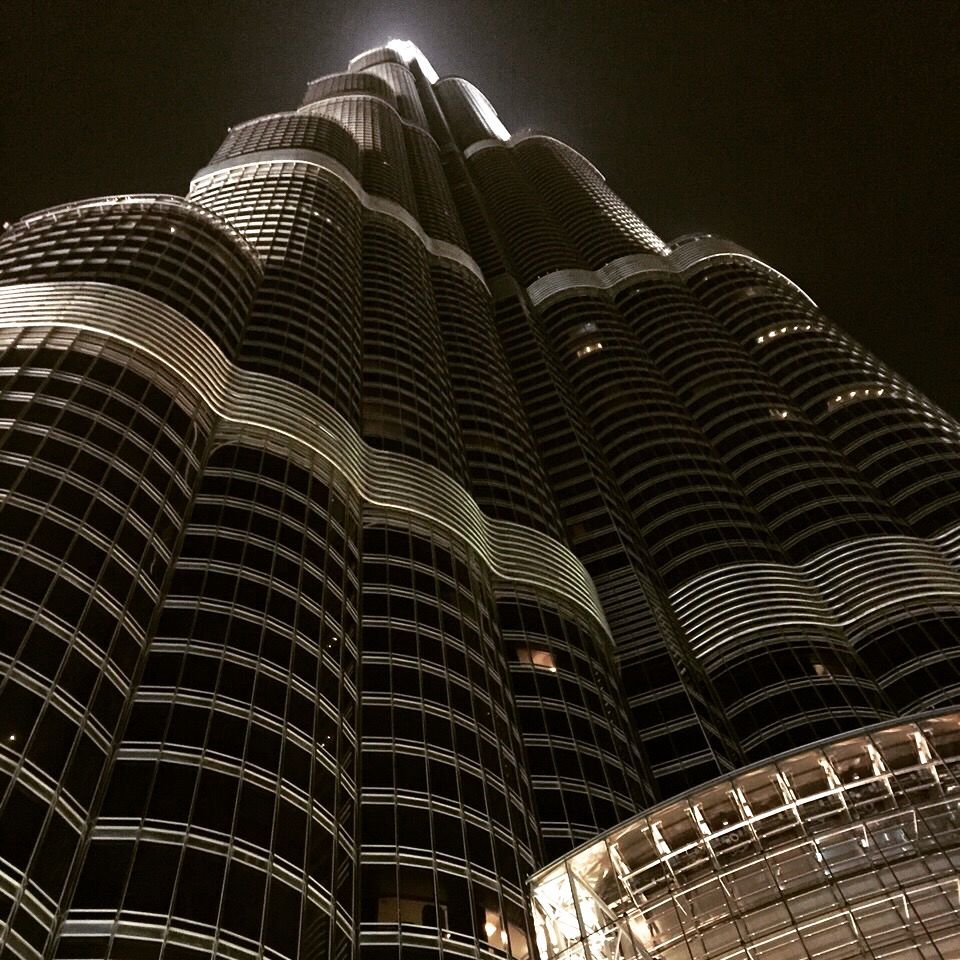 This place has to be pre booked well in advance since it has limited dining space. For the dinners, which is what we went for, there is a minimum spend of AED 880 for window tables and AED 680 for non window table. There is a strict dress code that needs to be followed. They also have options for breakfasts, lunch and afternoon tea. It is a five course meal and each dish is meticulously prepared to its finest !! There is some discount for UAE residents and people who own apartments at the Burj.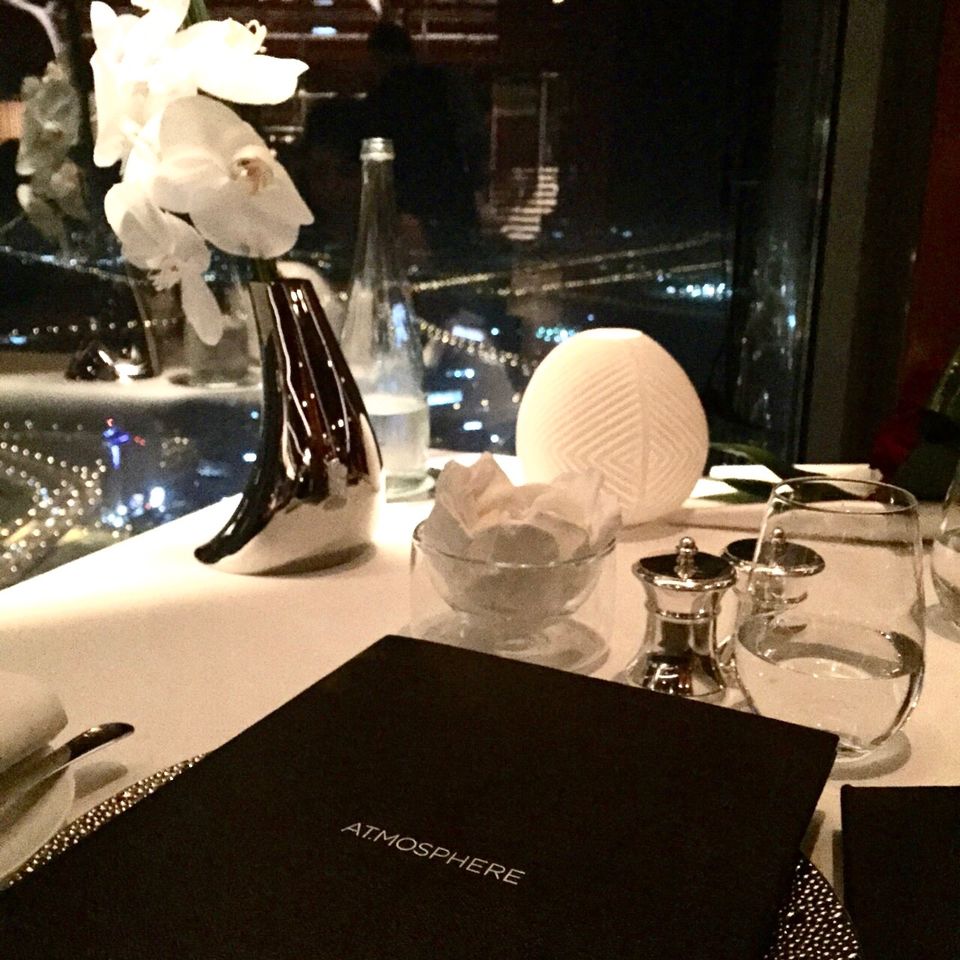 The food is served well and in spite of being vegetarians we were given the finest dining experience of our lives. Starting with the entrees upto the desserts the experience was a fulfilling one.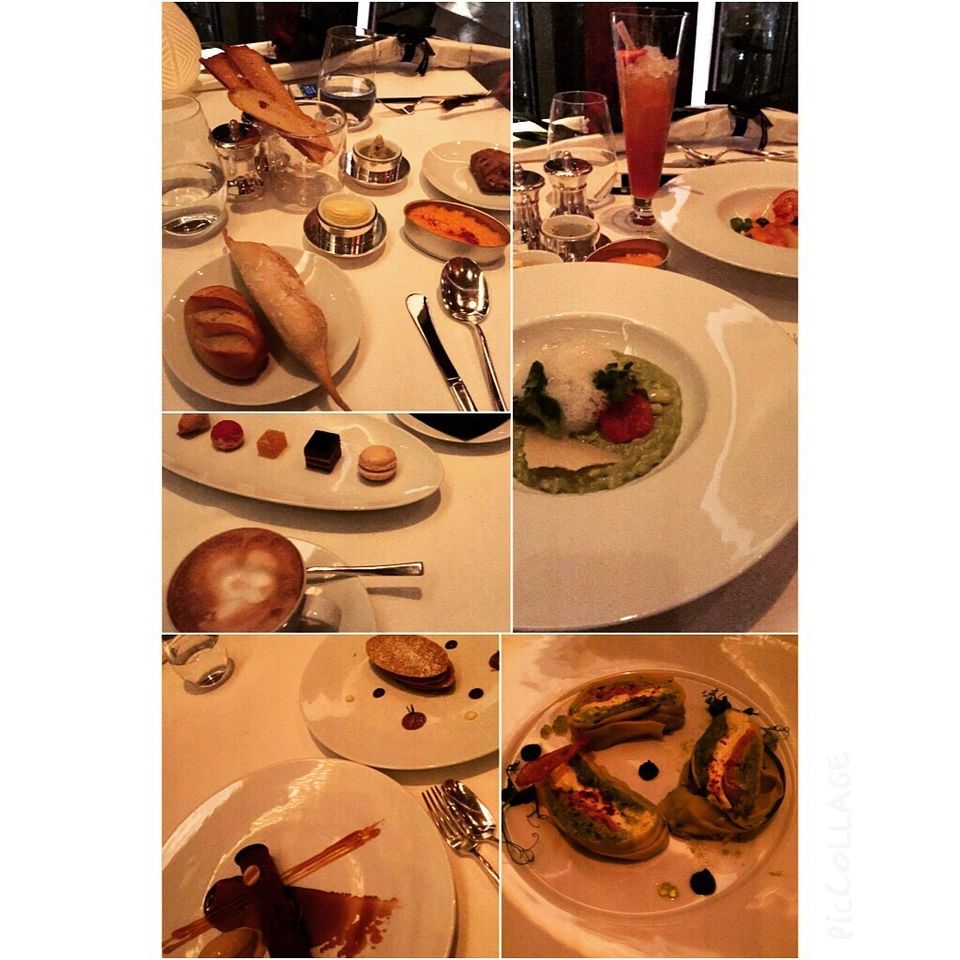 Also what would one expect to see outside the Burj Khalifa - a gold plated Lamborghini of course. Ahah what a life !