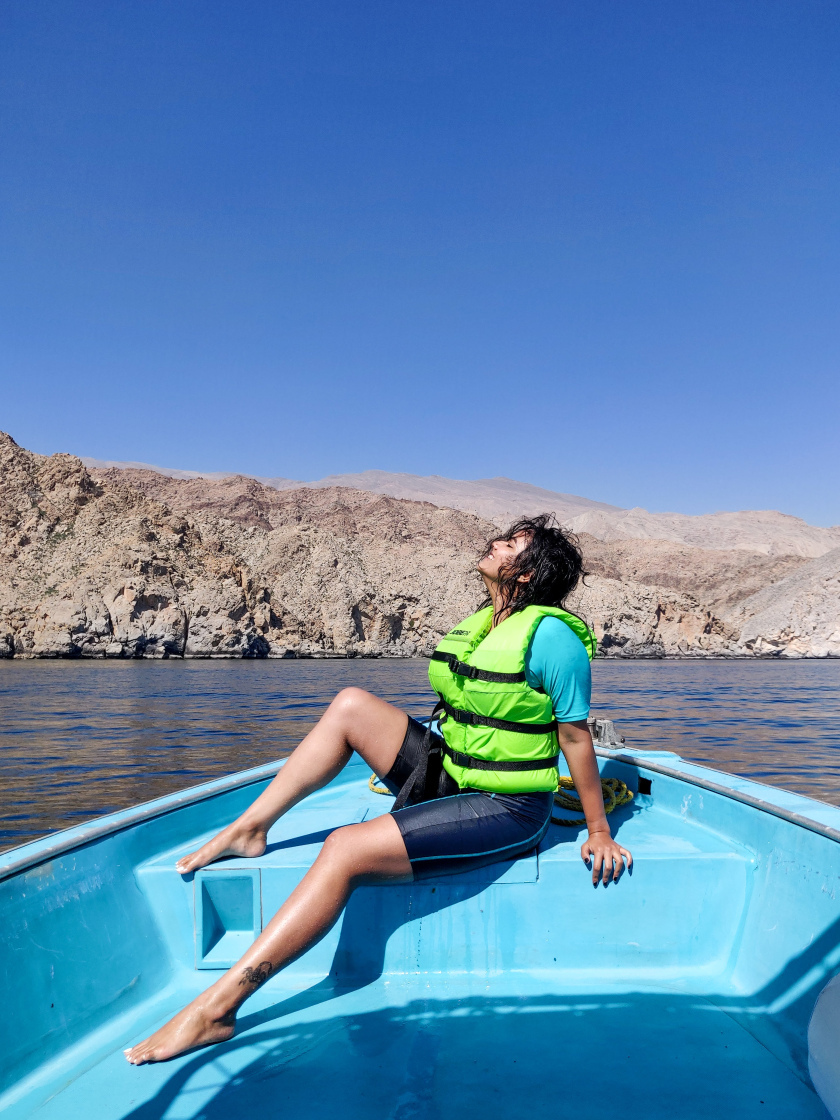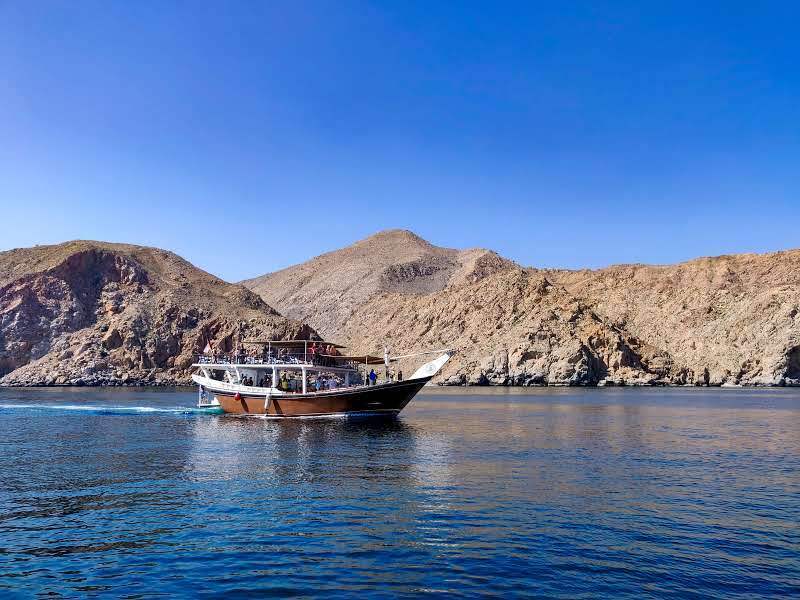 Musandam is UAE's best-kept secret on the Arabian Peninsula. Only after visiting this paradise will you actually know why it's called "Norway of the Middle East". If you have an extra day at hand, and are looking to spend it away from the hustle and bustle of Dubai, then this traditional day cruise in the Gulf of Oman is the best thing to go for. The day tour is suited for all kind of groups, be it friends, couples, families or even individuals as you'll have people from different parts of the world on the cruise with you!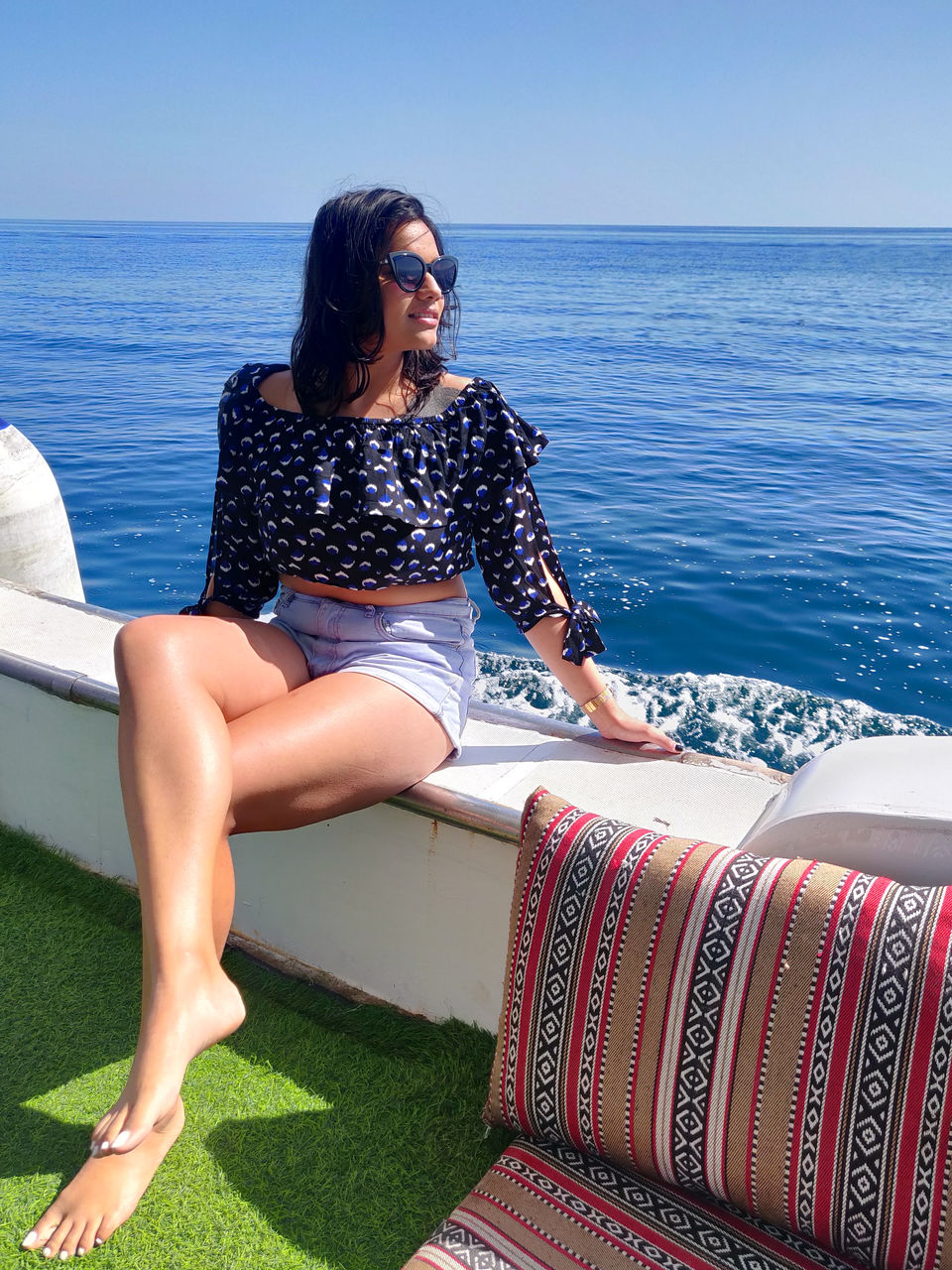 Few things to know before you book this tour:
*Book directly from the tour operator's website without involving any middle men & book at least 48 hours in advance for a sure shot confirmation
*The visa/border crossing formalities will be taken care of by the vendor upon receiving soft copy of your passport & visa a day before the tour. You should be carrying your original passport on the day of the tour
* These traditional boats are well-equipped with washrooms and shower facilities so you can carry an extra pair of clothes if you wish to change later
* Carry your swimwear & sun protection kit (Sunscreen, shades, cap & scarf)
This is what the usual itinerary of the day tour looks like:
You will be picked up from your preferred pick up point in Dubai between 7-8 AM in a luxury bus and dropped at Dibba harbour, Oman within 2.5 hours. The drive takes you across some of the most scenic regions dotting the northern emirates including Sharjah, Umm Al Quwain and Ras Al Khaimah. Expect a smooth ride with strikingly awesome views on both sides.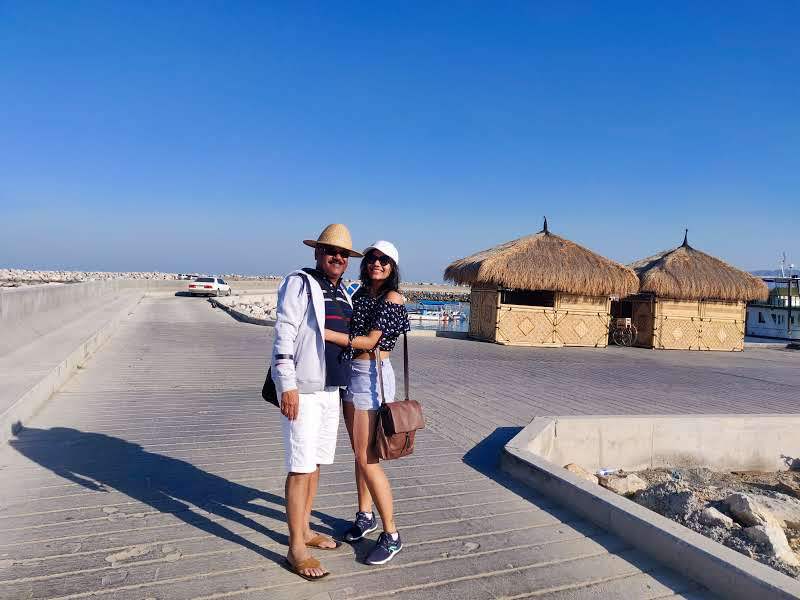 After the border entry formalities are done, you'll be boarding a traditional Omani wooden Dhow Cruise for a relaxing day in the sea, enjoying the beautiful and rugged coastlines of the Gulf of Oman.
What to expect on the Cruise?
For a water sports aficionado like me, adventure activities like banana boat ride, speed boating, snorkeling, fishing or even freestyle swimming into the emerald green waters of the gulf are a cherry on top of the majestic natural scenery!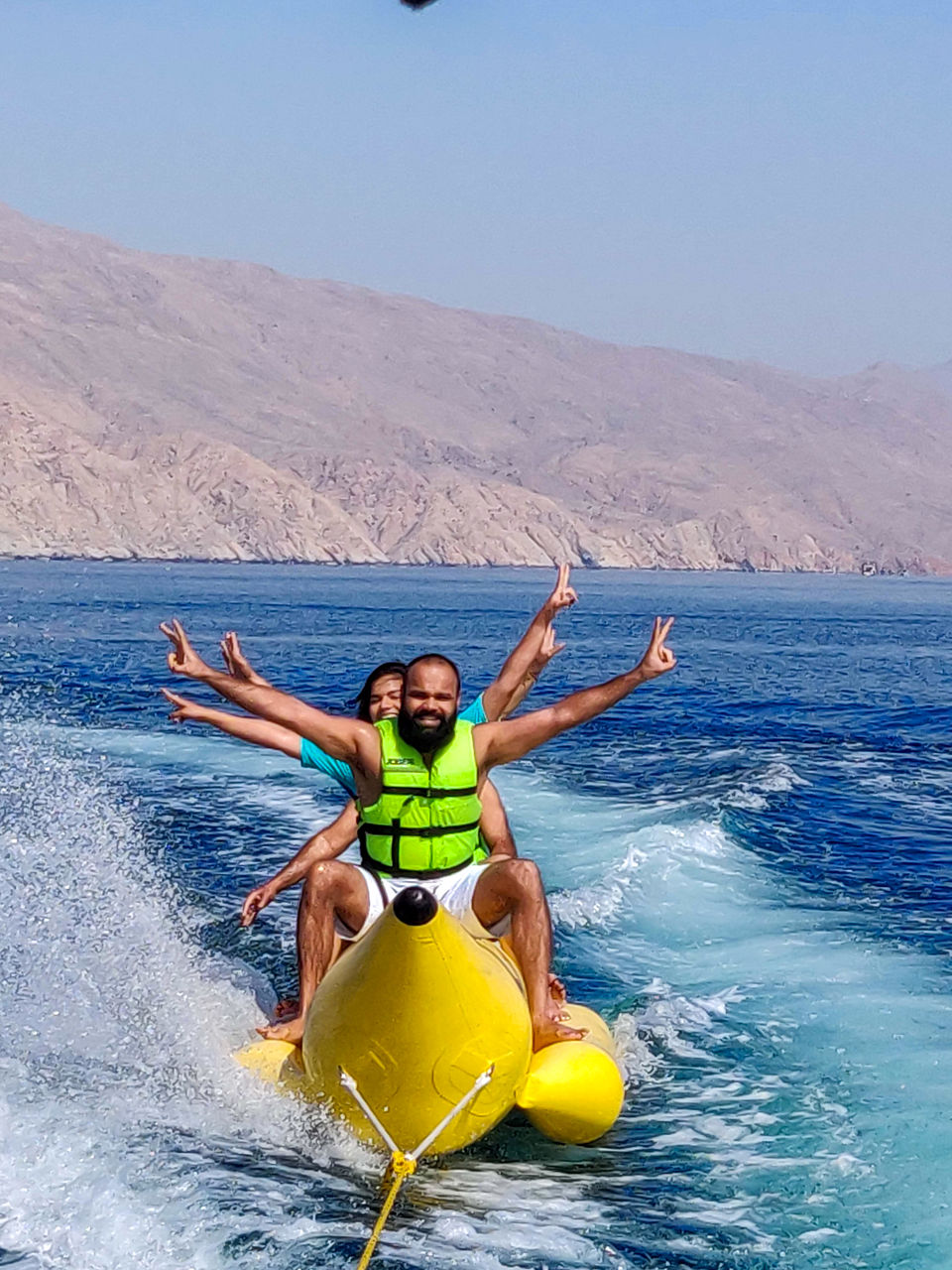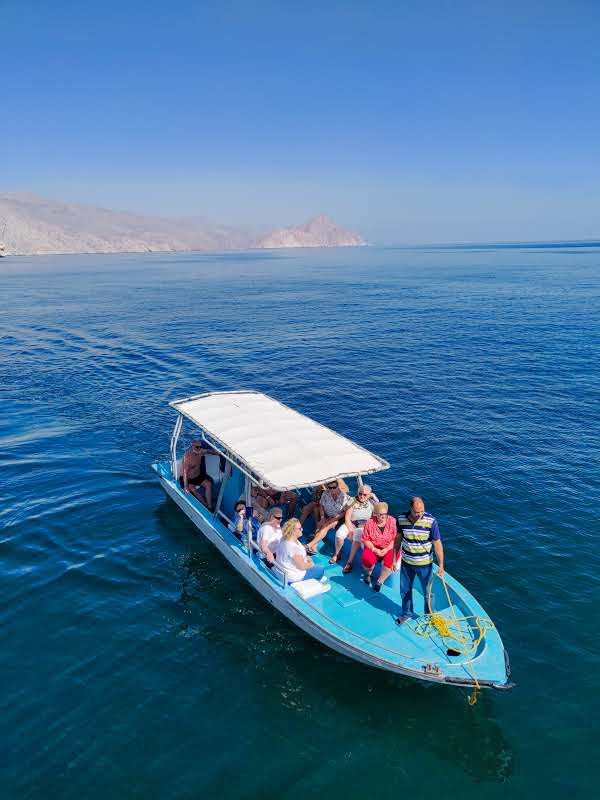 All of this comes inclusive in the package with a sumptuous continental buffet lunch that is served on board the dhow with unlimited snacks and beverage.
If you are lucky, you may also be able to spot dolphins and see them swimming along the dhow.
The cruise comes back to the harbor by 5 PM and from there you'll be dropped back to your respective drop points in Dubai max by 7:30 PM. This is where the fun-filled day trip ends and you take back home an ocean full of memories with you!
If you find this blog informative then please share it and spread the word! Feel free to drop your queries in the comments section or reach out to me on Instagram !