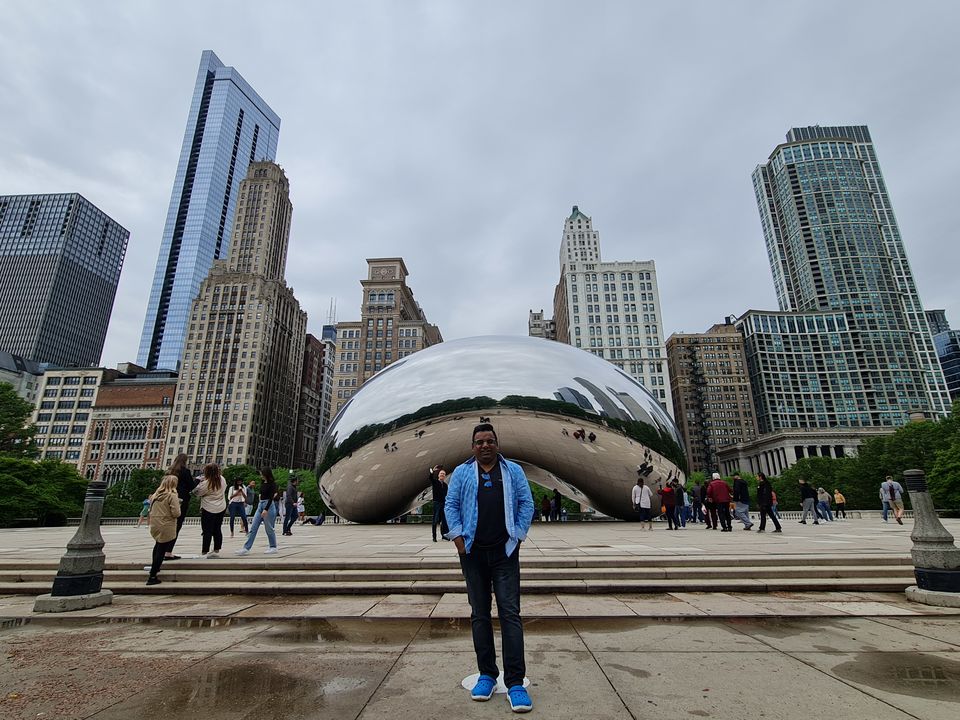 Speaking from my experience of traveling around the globe, planned trips can go quite well but unexpected ones are the best. You can be in a new city and feel restrained to spend thousands of dollars on everything. But here's the deal I am bringing up budget travel.
In May of 2022, I went to Chicago on a business trip but I decided to extend my stay to explore the city on a budget as an experiment. And trust me, that was the best decision I ever took. An organization called MDRT invited me for a meeting and they sponsored my flight tickets, food and hotel stay for a few days.
(Here's a tip: always book your flight tickets on special occasion days, like national holidays, etc., you will get discounts)
I got off my flight and called my hotel since I didn't see their car. They asked me to come nearby a numbered pillar and hopped in for a ride in this windy city. I stayed at Hyatt near The Rosemont and MDRT covered the charges. I was supposed to come back home but I decided to stay and explore the city after my work was over. On the first day of my stay, I went to a restaurant called Hugo's Frog Bar & Chop House, which was inside River Casino. I had a mind-blowing dish called the Frog Leg.
And on next day I went out to eat with one South Korean friend in New Seoul and had some amazing South Korean dishes there. On the third day, we went to another restaurant called Crust Brewing in Rosemont. On the fourth day, my friend Anna Sofia Rodricks took me out to Cindy's Rooftop, which is one of the best rooftop restaurants in Chicago. (Not to flex but, I have amazing friends.)
After checking out from Hyatt, I shifted to the AirBnB which I booked previously before leaving for Chicago. The place was quite near to the Addison metro station. It was merely a 10 minutes walking distance. I didn't take any hotels in the downtown region as they are quite expensive. (You can easily travel from Addison to Downtown by the blue metro line. It would merely take you 20 minutes to travel there. I paid 5$ for the Ventra card which would let me travel unlimited by metro for 3 days) Instead, I booked the Airbnb for a total of 5 days, from 19th May to 23rd May. And guess what? It cost me roughly a total of Rs. 20,631 for just 5 days! And that's called staying on a budget.
The condition of Airbnb was quite good. For a single person, it was affordable and the living conditions are excellent. I was staying with the owner of the Airbnb, so we shared some common spaces like one living area, a bathroom, and a kitchen. The space was cozy and had everything you would need and that too, at an affordable cost. And to my amazement, the owner had two Persian cats and they were quite friendly!
What can be better than saving some money on a costly trip? The answer is nothing probably. The place I stayed in, was less expensive and I traveled most of the city by walking. At other times, I availed the excellent public transportation which connected the areas so brilliantly. There are also cool facilities like BigBus, which takes you on a tour around the city at a minimal cost.
The point is, if there is a will, there is a way. If you want, you can travel on a budget too. You just need a plan. That's it.
This is how I cut down on costs while staying in Chicago!
If you like this post, you can also read other travel posts by me, or check out my YouTube channel FinTra Indian Vlogger.